Bà Xã roughly translates as Female Village Chief in traditional Vietnamese, and it's this idea that Doherty Design Studio and Techne Architecture channelled in the design of this new noodle bar in the Melbourne Airport's International Terminal.
"Brave and sassy, sweet and gentle" is how the Doherty design team explain the look of Bà Xã. The 'X' in Bà Xã is accentuated in the eatery's branding and visual style. This is inspired by the playful triangular shapes found throughout traditional Vietnamese architecture and is subtly referenced in the maroon security screening, central dining booths, mirrored panels, floor tiling and custom bevelled table edging.
The bar itself is casual and relaxed; serving up Vietnamese noodles and food 24/7, yet a distinctly metropolitan, feminine Melburnian style is inescapable in the design.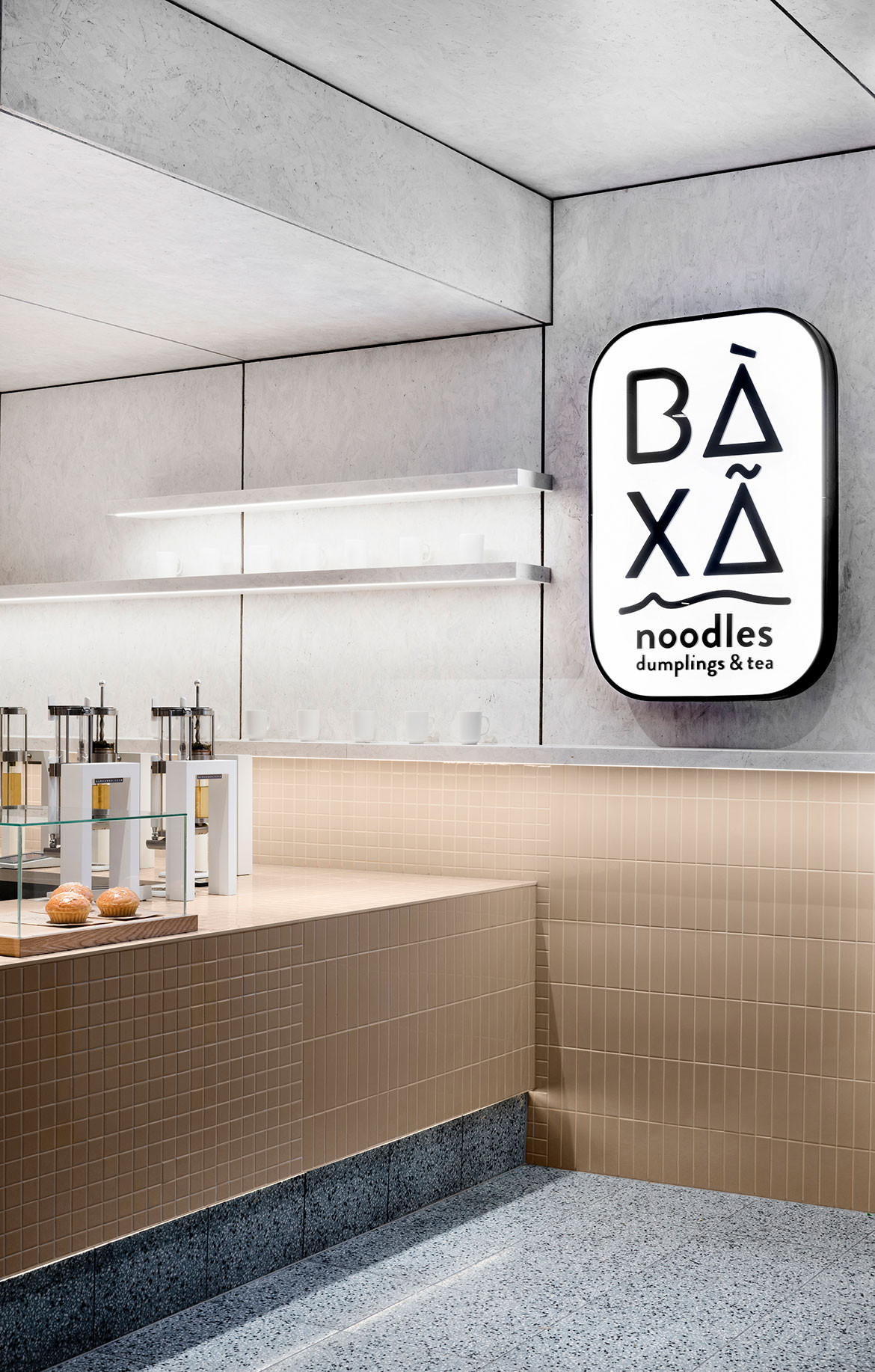 This daring aesthetic is seen throughout the space through graphic colours and forms. Underpinning the Bà Xã look and feel is a palette of neutral hues and nude tones, punctuated with fun blues and maroons. An astute mix of materials – natural stone, leather, terrazzo, brass, timber veneer, mirror and mesh – provide continuity throughout.
Long suspension lights provide a welcoming atmosphere all day and night, while the bright, neon wall lights both serve as a visual cue recalling the vibrancy of Asian street life, as well as serving as an eye catching and enticing welcome to patrons. The open kitchen engages diners in the theatre of Vietnamese cooking, and the layout of the space itself provides comfortable seating arrangements for families, couples or singles.
Doherty Design Studio
dohertydesignstudio.com.au
Techne Architecture + Interior Design
techne.com.au
Photography by Tom Blachford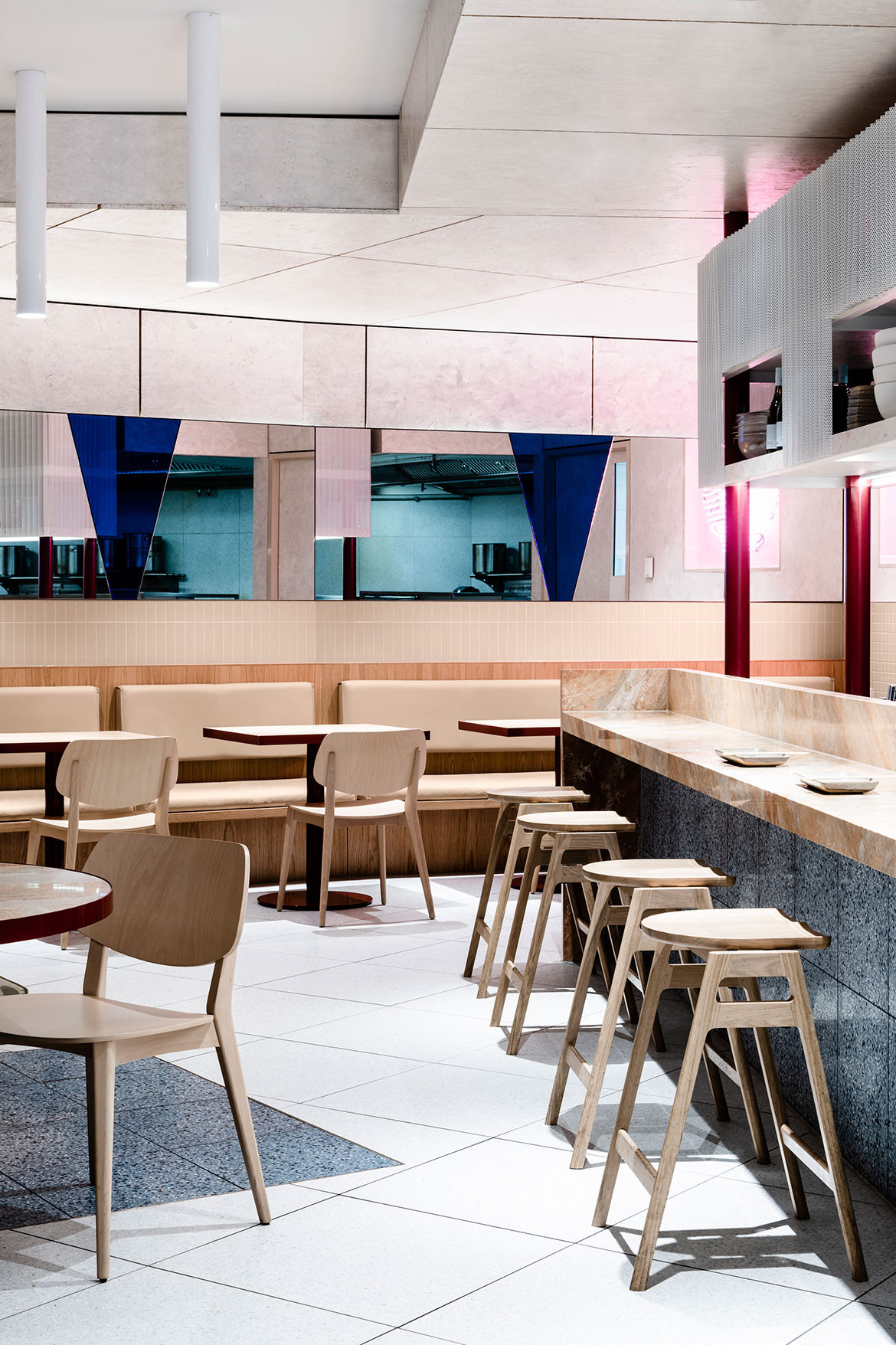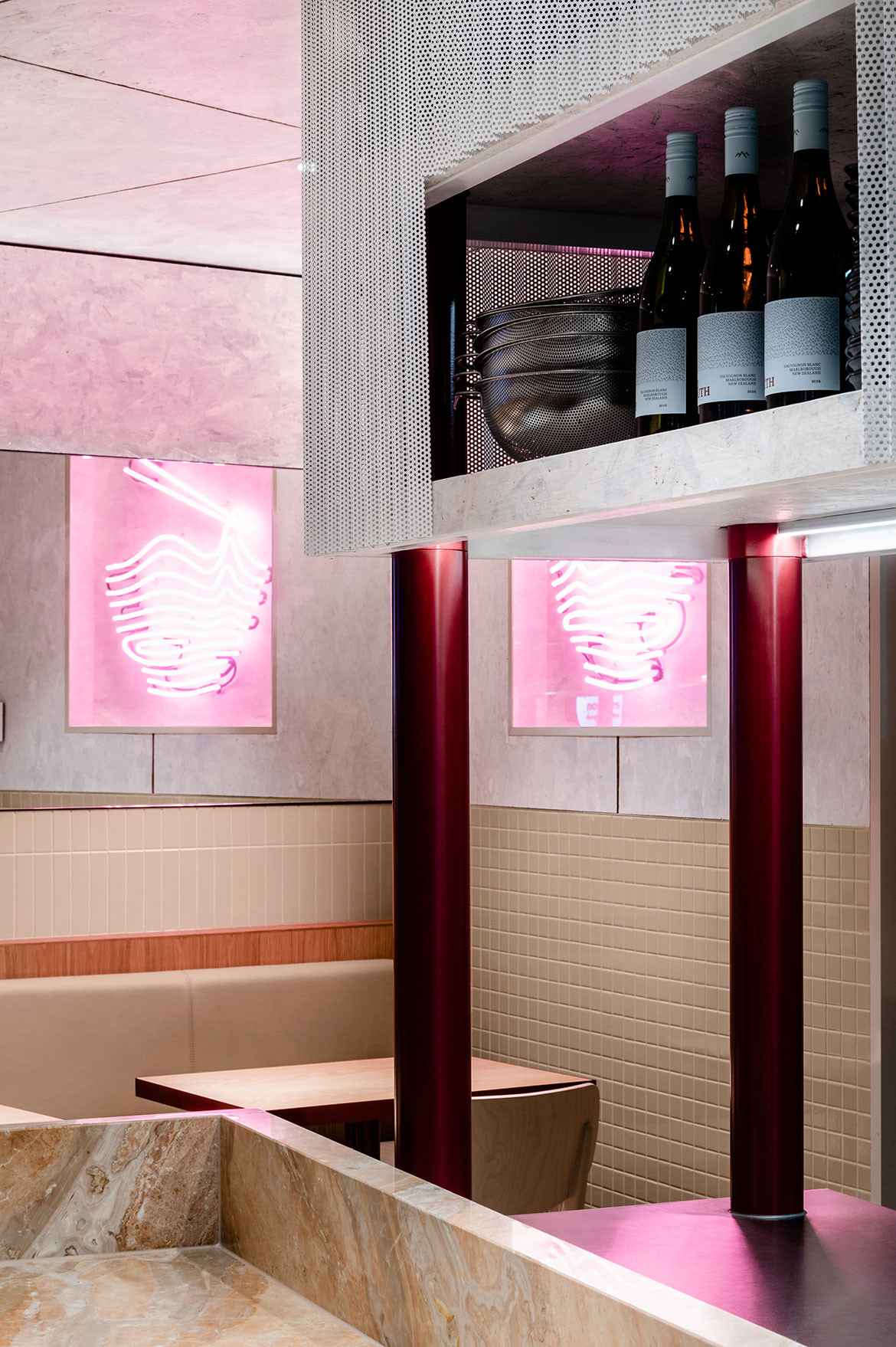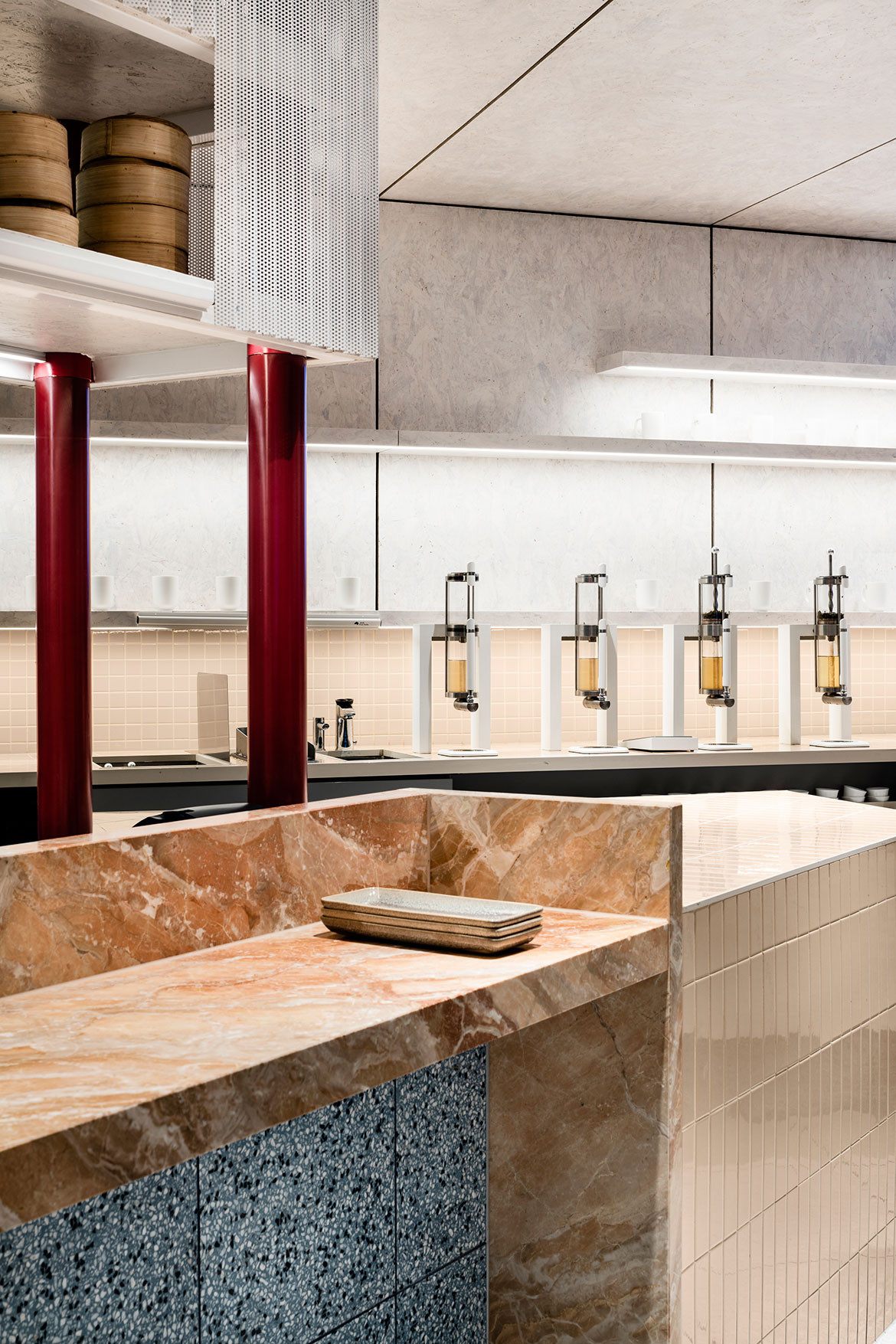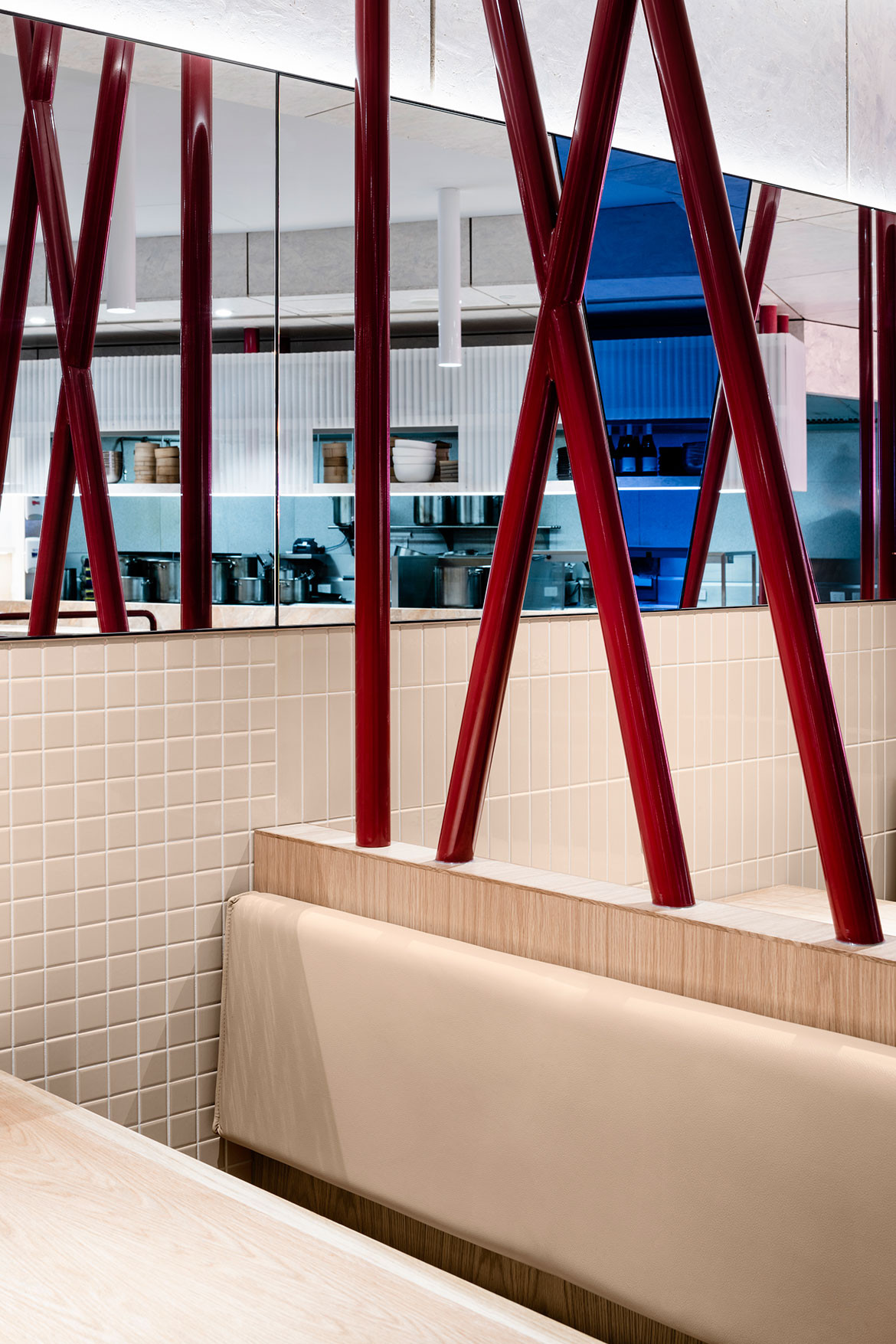 We think you might also like Caravan Hapejong by Flack Studio
Tags: dining, Doherty Design Studio, restaurants, techne, Techne Architects, Technē Architecture + Interior Design, Tom Blachford, vietnamese
---