Holly Ryan is a name synonymous with Australian designed and made precious jewellery – and no stranger to Habitus, we visited the designer and maker at her home in Brisbane not too long ago. In the years since the brand has continued to grow and Holly has continued to evolve the collections, and the timelines to which they are released.
The biggest news to date however has been a move to Sydney and the recent opening of the brand's very first showroom. Located centrally in Surry Hills, easily accessible by car or on foot, the space is part showroom, part office, part workshop and bears room for growth. Finding a terrace was high on the list for Holly "because that felt very Sydney" and although this one was previously a financial office, she immediately recognised it's creative potential.
The opening of a showroom also marks the ten-year anniversary of the business, and as such has been designed to celebrate the brand and its achievements, but also as a physical embodiment to echo the company's social and environmental values.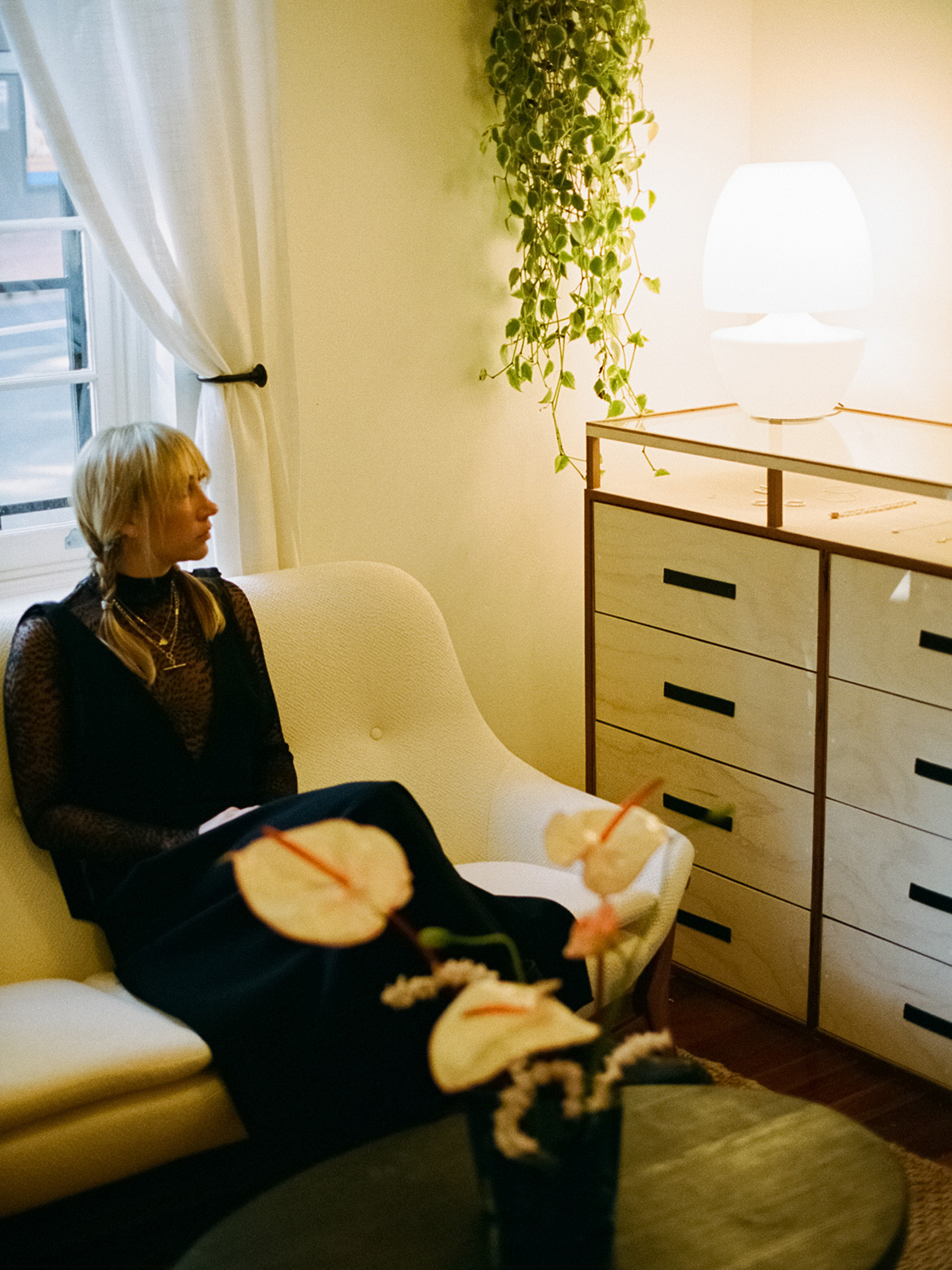 "All of my jewellery is made from recycled metals. We recycle our scrap metals and I have a recycling initiative where customers can bring something back to me for a store credit and we'll melt down those metals and reuse them again," says Holly.
Throughout the space custom joinery is consistent, from the display cabinets in the showroom, to the bookcases and shelves in the office, and the unique shape of the traditional jeweller's bench in the studio.
The half round cut outs house the bench pin, which is what the jewellers lean on when they're making pieces for ease of movement and 360-degree access. While this element is a traditional jewellers bench concept the tray underneath was built in to catch all of the metal filings to be sent away to be refined and reproduced into wire, sheet metal or chain. LED strip lighting features above every workbench with a dimmable option so that each jeweller can work in a comfortable amount of light.
Holly sought a local Sydney carpenter mindful of the environment to collaborate with and was recommended Sam Creecy of S.C.Creative by a close friend.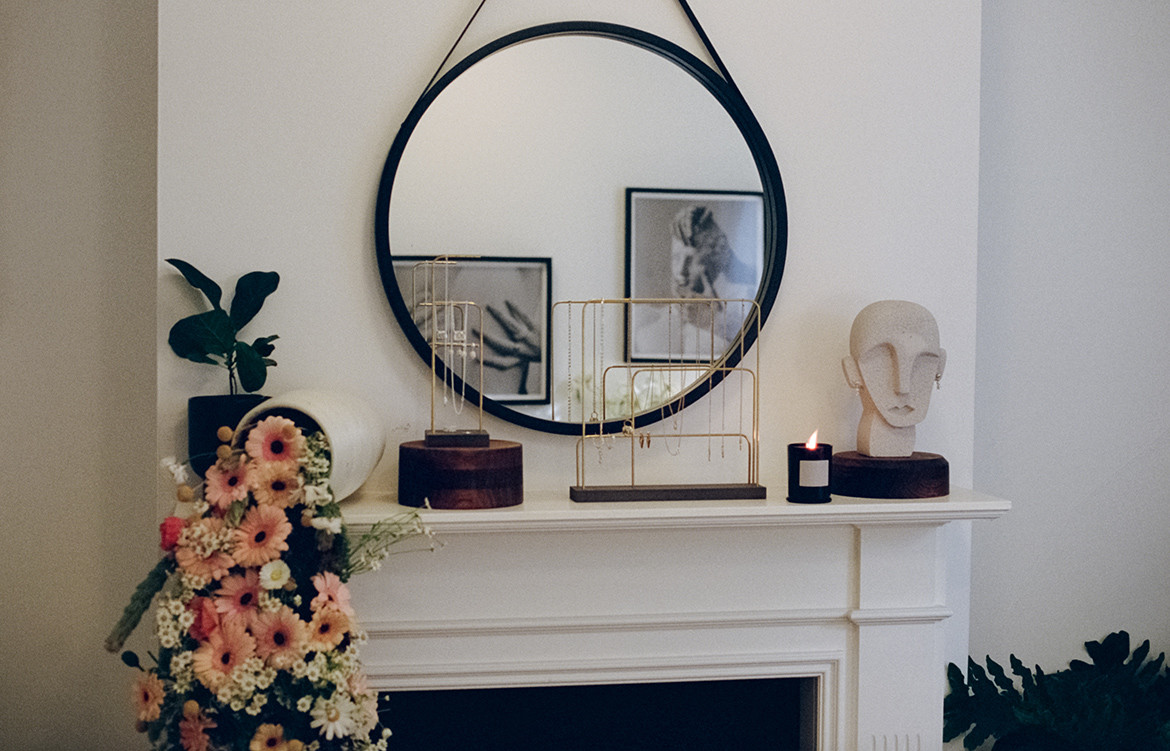 Initial conversations – which included a big discussion about recycling and up-cycling materials – went well and the collaboration even better. In all the joinery the Hardwood trimmings are recycled pieces or offcuts from job sites; the plywood was bought new but used almost entirely (just two per cent waste); and it was finished with a water based enamel paint from Bio Products that is chemical free.
"It was important to me to work with someone local who has the same principals as me in terms of the environment," says Holly. And the working relationship won't end there, having found someone with a similar mindset and complimentary skills Holly Ryan and Sam Creecy will continue to collaborate in the future.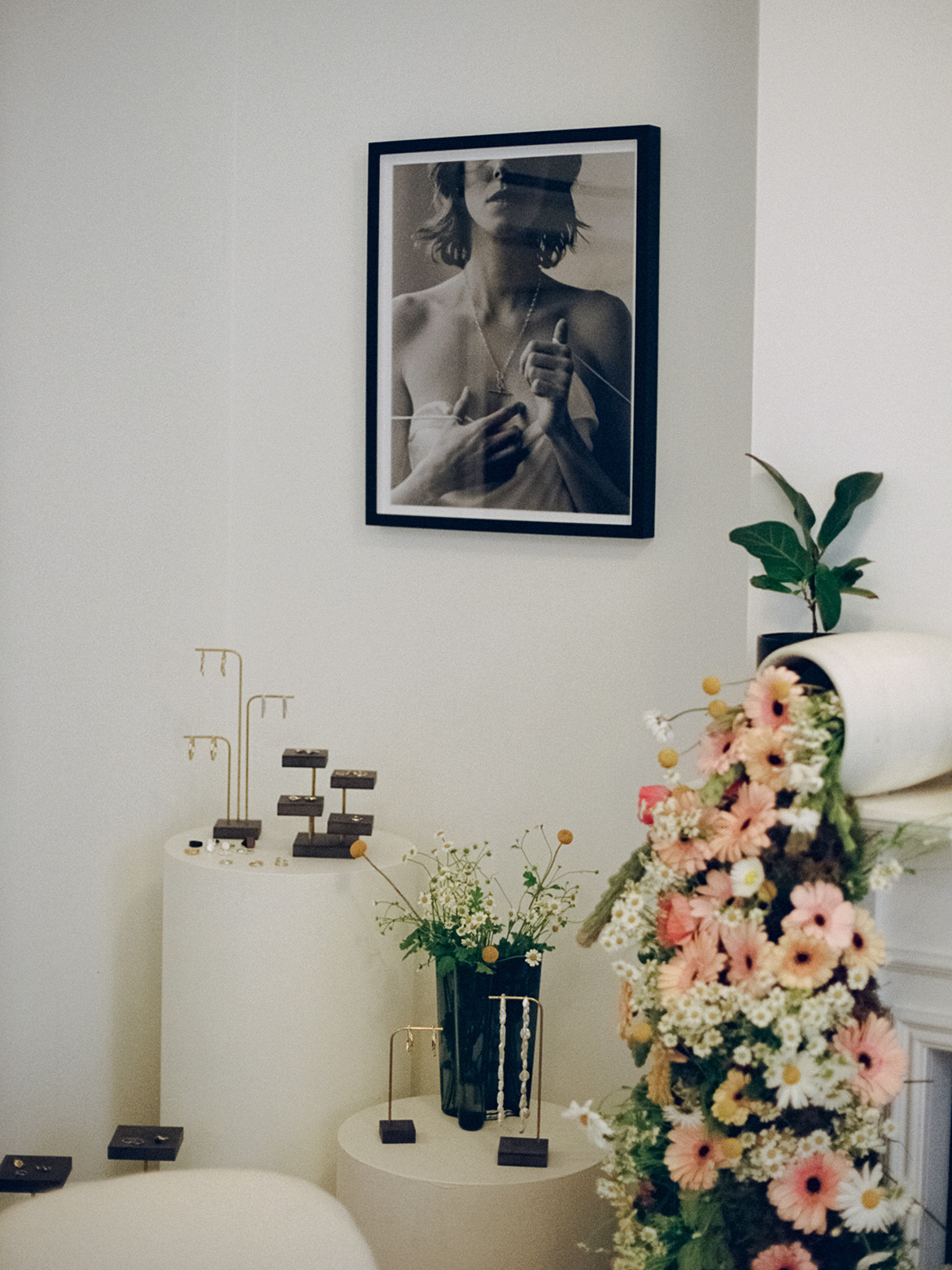 Currently the showroom is open by appointment only as a way to offer clients one-on-one time with Holly to try the pieces on, get perfectly sized, and feel part of the design process on customisations. To complement the custom display case and shou sugi ban oval coffee table, also made by Sam Creecy. Traditionally the shou sugi ban technique is used with Japanese Cedar, however, Sam used reclaimed Oregon. There is also an original mid-century, Danish-designed Teak lounge set from Vampt Vintage Design, a lamp from Curated Spaces, Holly Ryan sculptures and additional pieces by Sabrina Sterk.
Furthermore, with the jewellers' studio in the same building clients have the opportunity to see where and how the jewellery is made to better understand the process, putting it to the fore of the mind each time you revisit a Holly Ryan piece. Ultimately, Holly is offering a memorable and sentimental experience around acquiring jewellery pieces that, she hopes, will become heirlooms.
Holly Ryan Jewellery
hollyryan.com.au
Photography by Maddy Matheson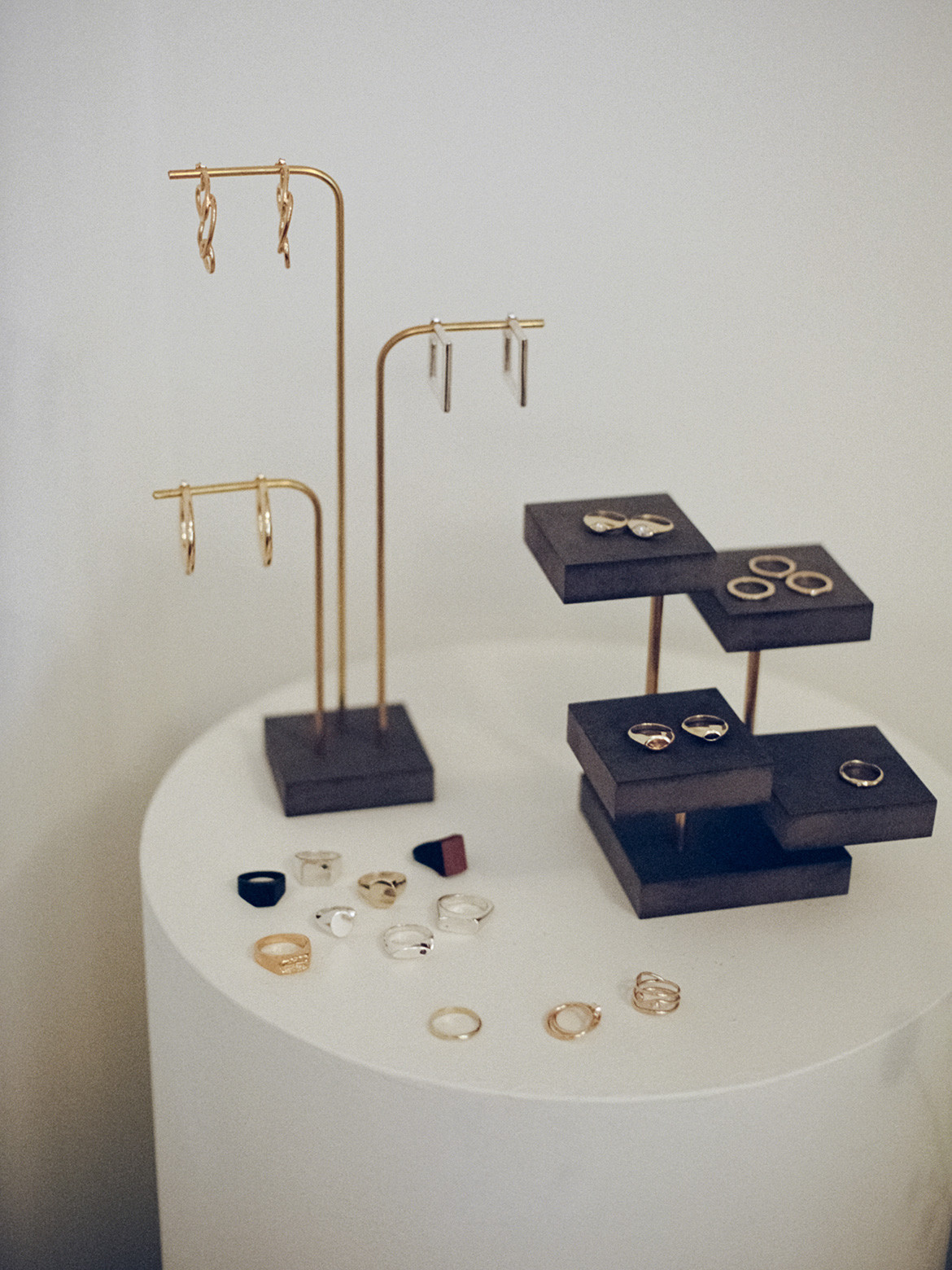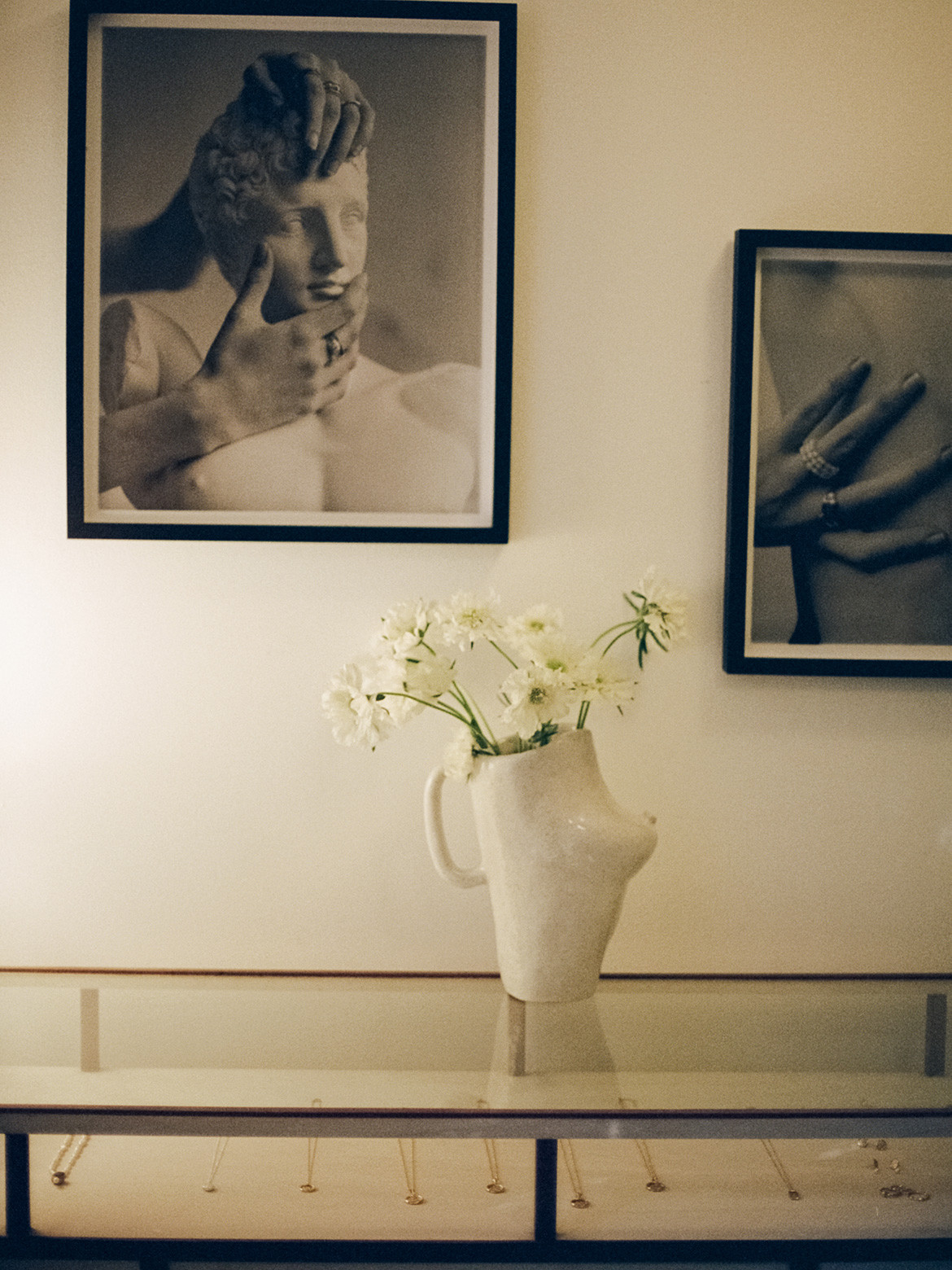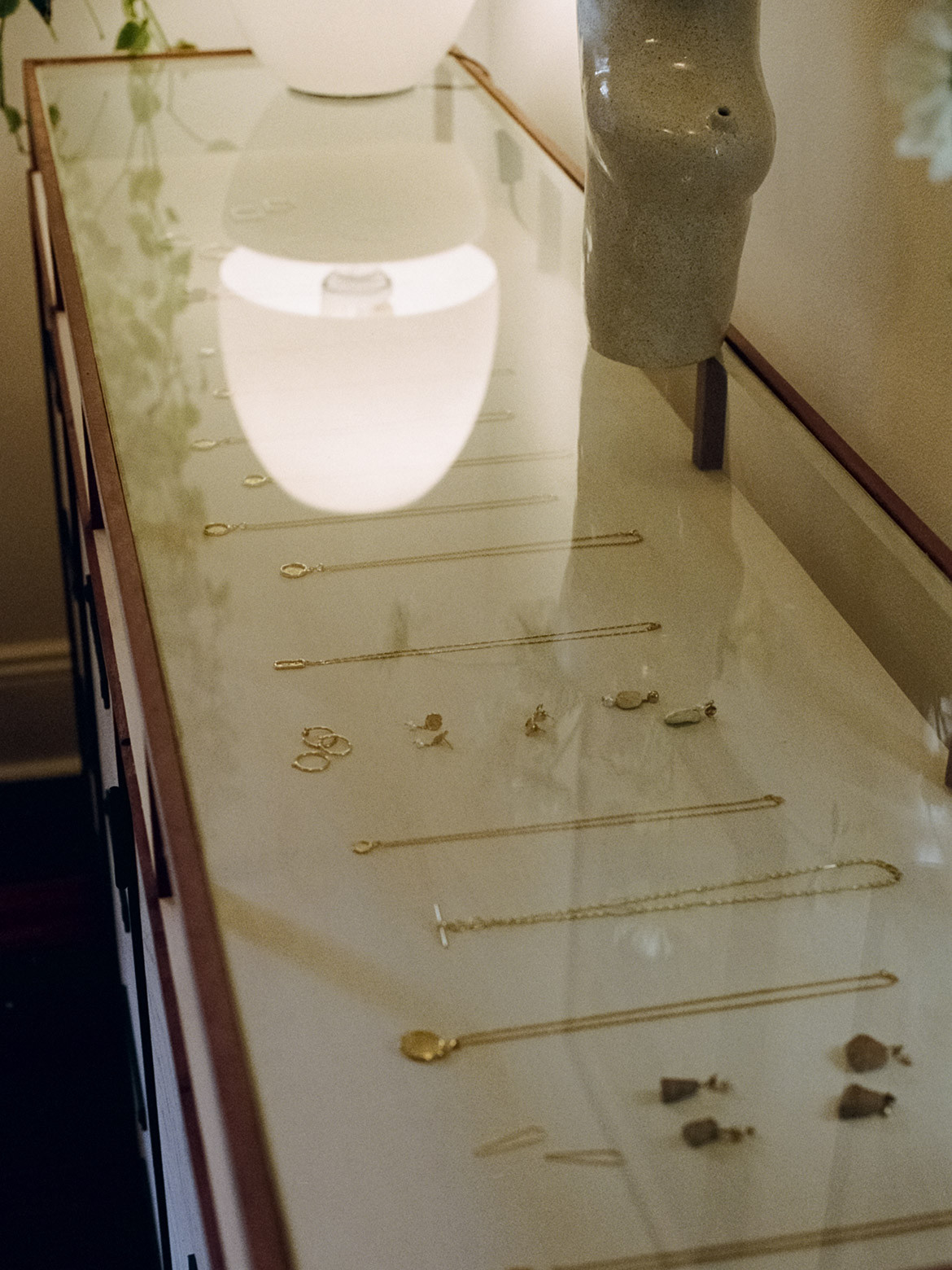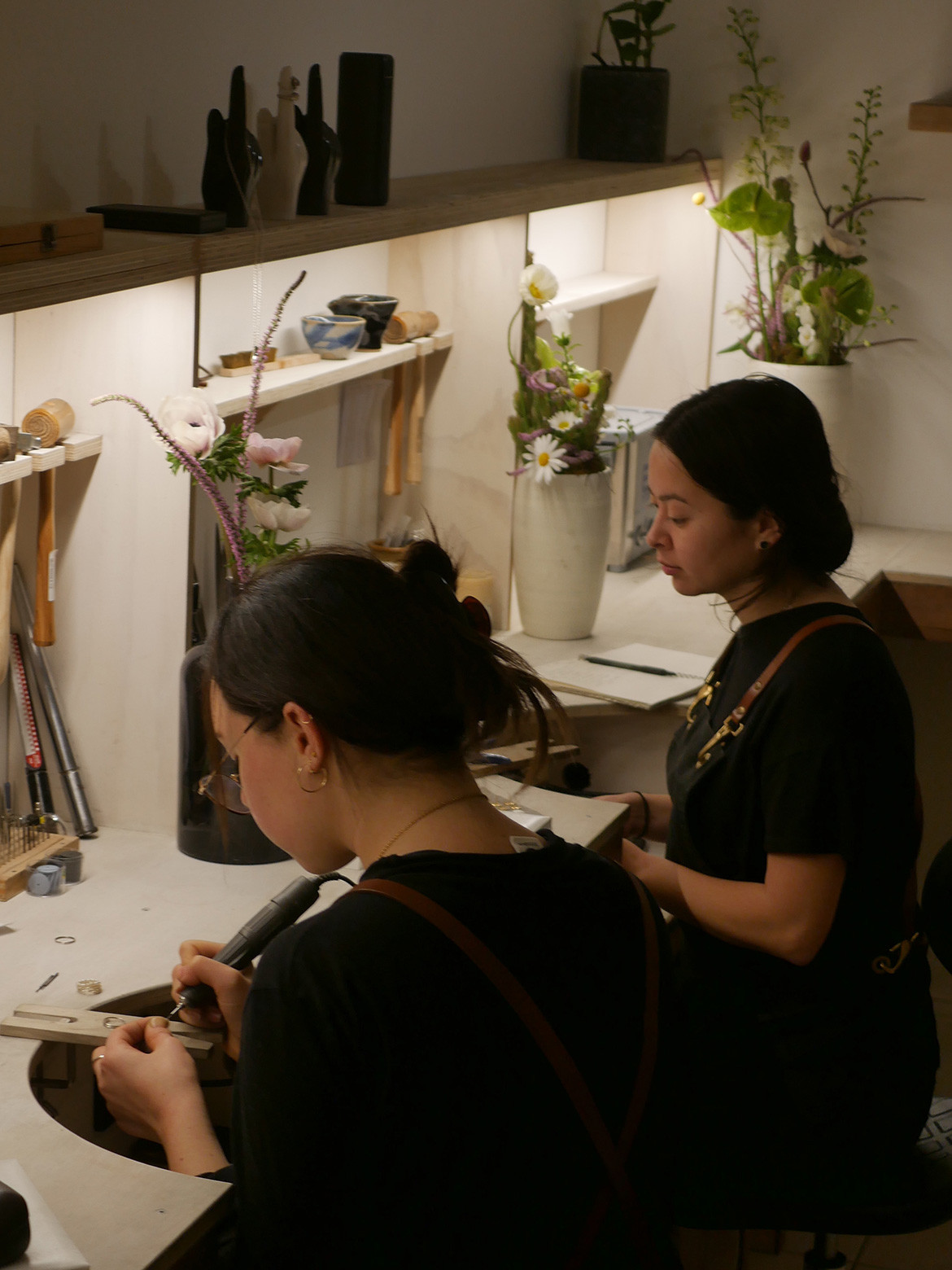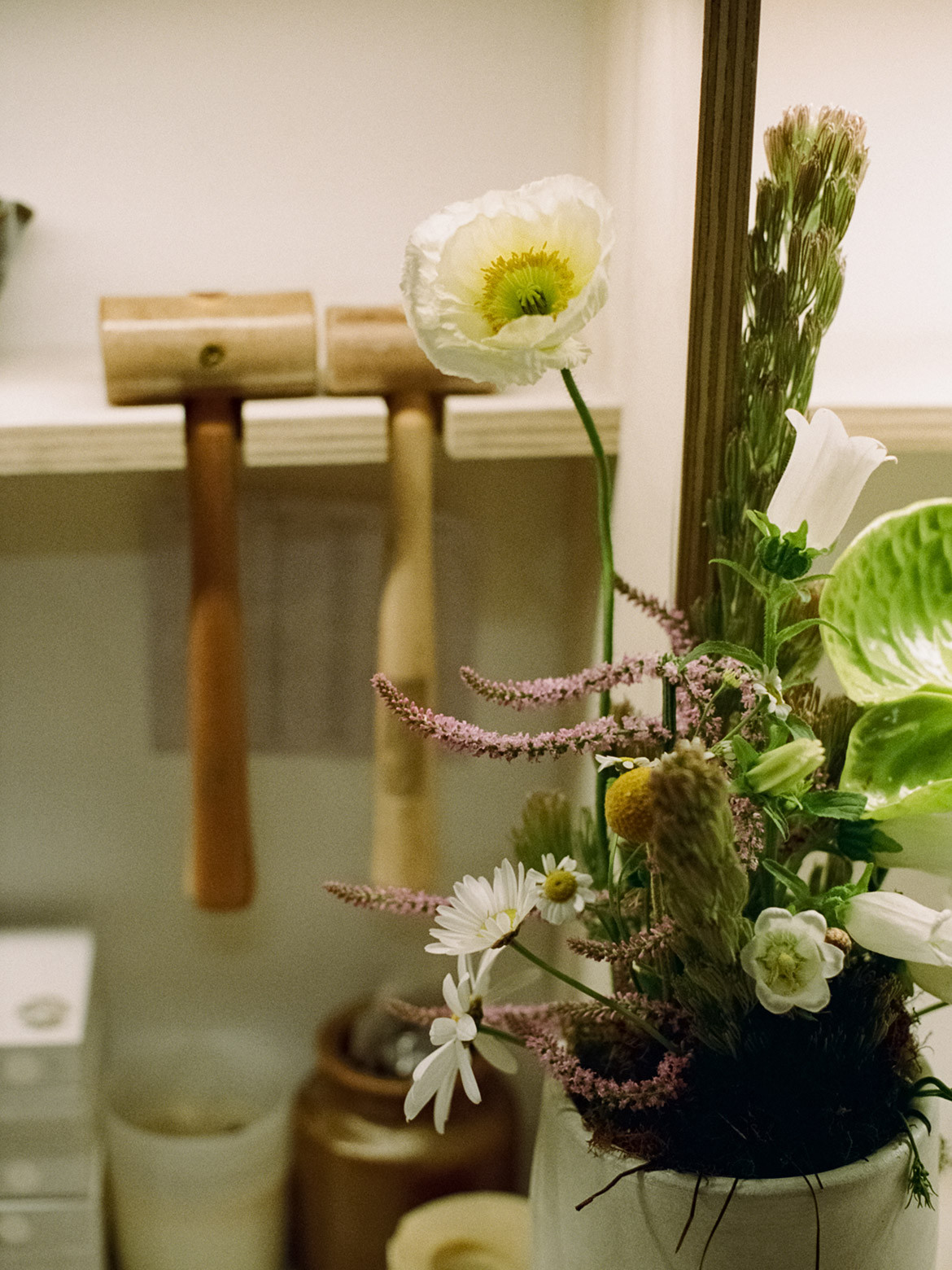 Tags: Holly Ryan, Surry Hills, sustainable design
---