Embroidered Home stands out among the residences in Goregaon, a suburb in the Indian city of Mumbai. The 278-square-metre interior crafted by Saniya Kantawala Design (SKD) is rich with the subtle intricacies of embroidery in its design scheme.
The home draws inspiration from the profession of its owner – a fashion designer – by reflecting her preference for natural materials and passion for the delicate art of textiles and embroidery. The resulting aesthetic is a harmonious blend of personal style and architectural finesse, showcasing a meticulous attention to detail characteristic of Kantawala's style.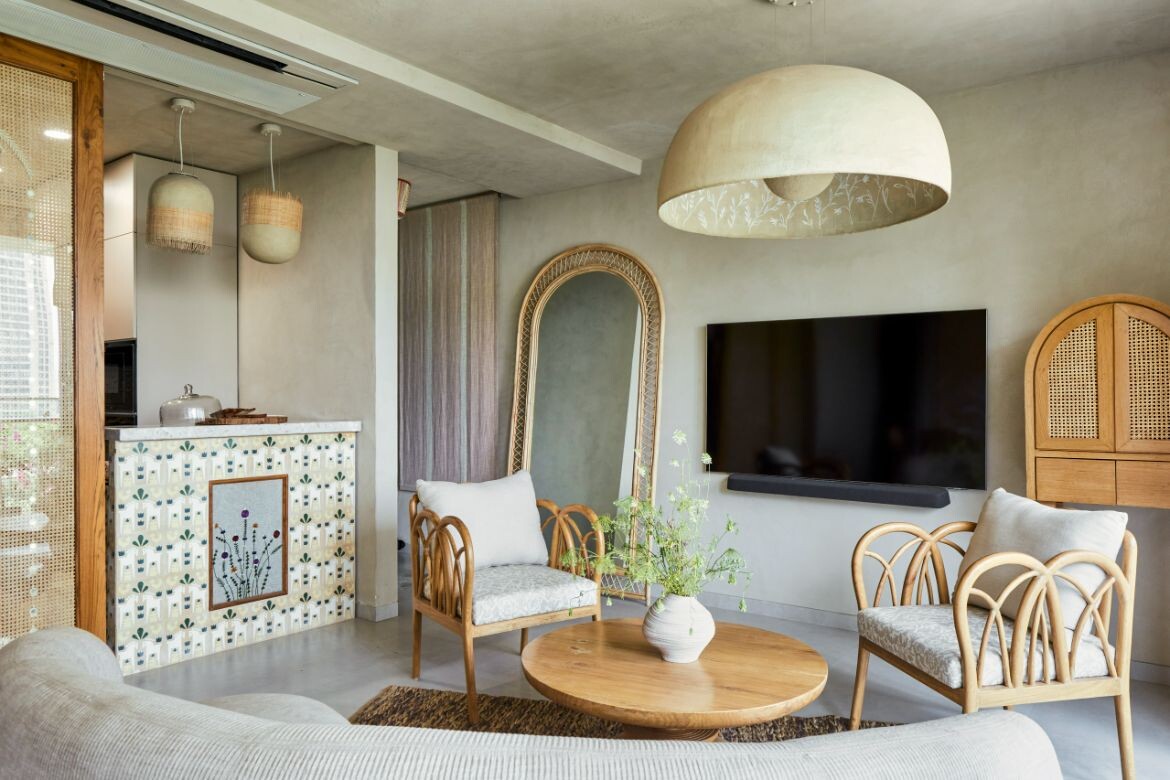 Working within the constraints of the existing plan, Kantawala has strategically utilised space to create an impression of expansiveness, establishing an open connection between common areas without architectural divisions.
Rattan, a material favoured for its durability and natural appeal, features heavily in the design palette. Kantawala has skillfully integrated rattan in various ways, for instance in the custom-made temple and arched mirror in the living area and the headboard in the main bedroom. As a key element, it repeats to create distinctive narratives throughout the home.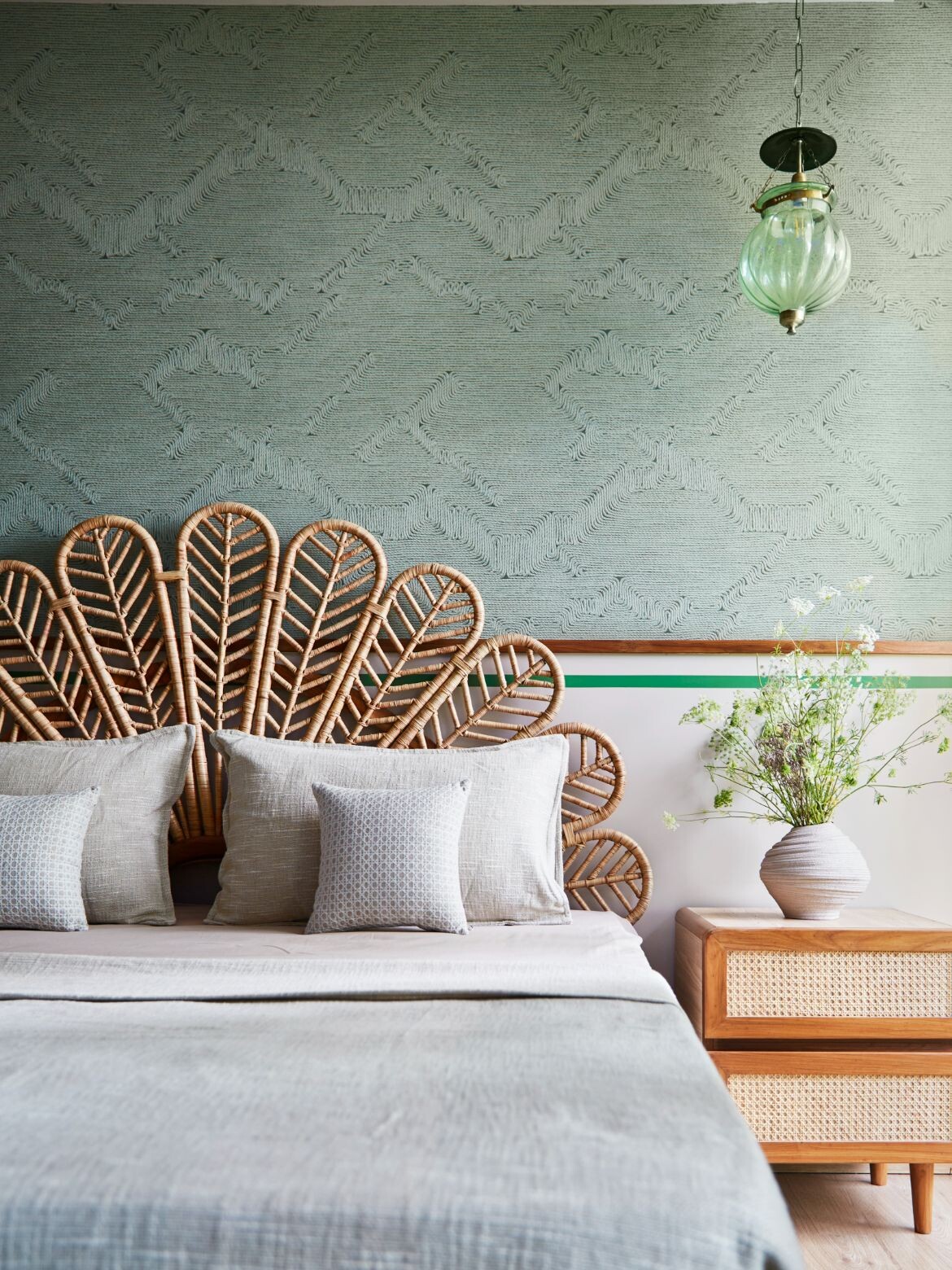 The home's dining space showcases a ceiling-high floral mural by Zahabiya Gabajiwala from ZA Work Design and a teak dining table made from lime plaster, accentuated further by grey concrete tiles. A unique lighting feature incorporates embroidered artwork, adding an element of artistic flair to the room.
Neutrals and beige tones set the backdrop, while the plaster walls ensure nothing fades into the background. Oversized pendant lights and intricate floral motifs serve as moments of interest, without jarring from the generally calm aesthetic. Colour is introduced in gentle, pastel tones, which complement and ground the otherwise grey palette.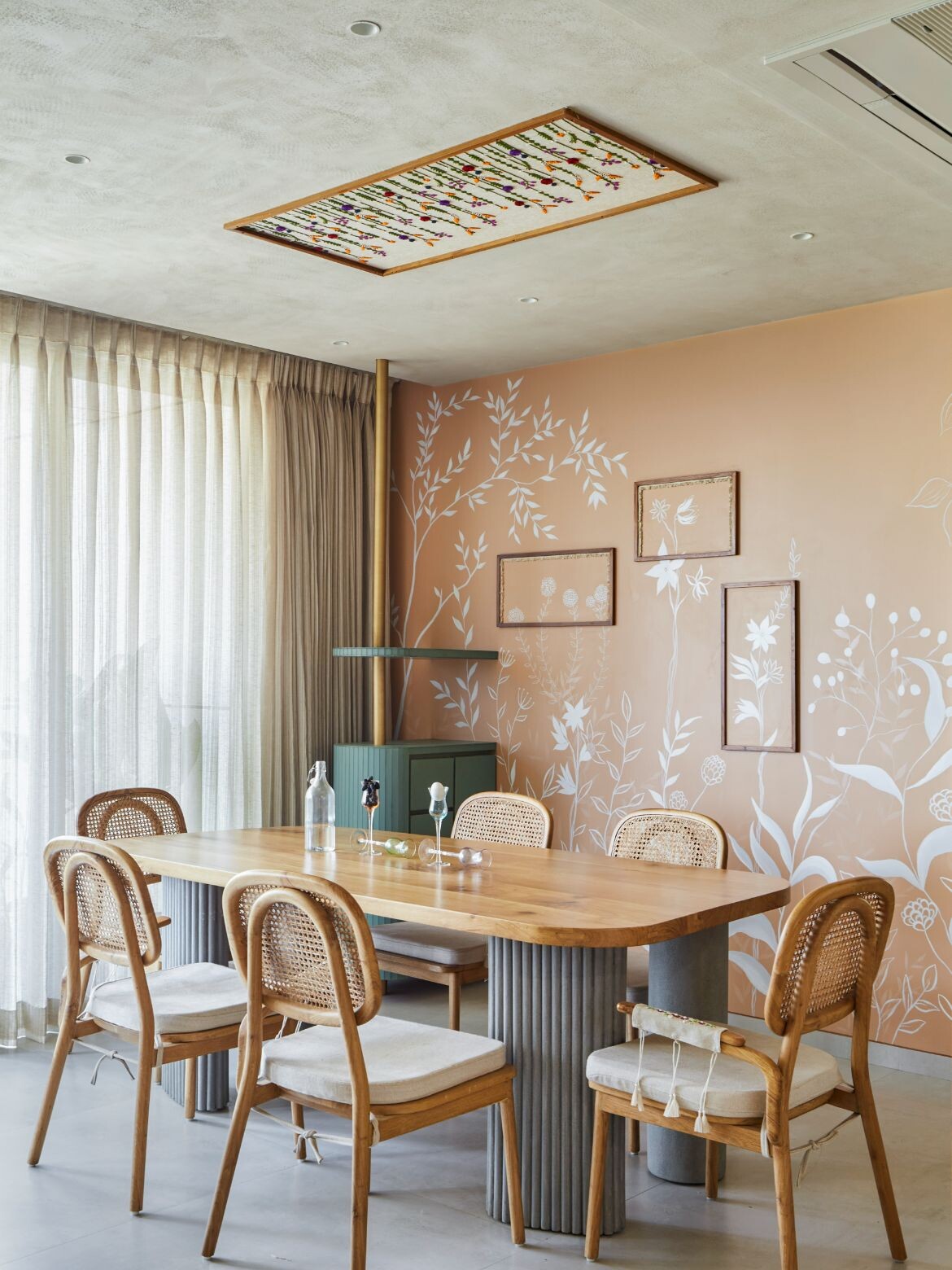 In contrast, the guest bedroom presents an earthy palette, while the kids' bedroom exhibits youthful energy, with customised terrazzo flooring extending up to the walls to create an engaging visual pattern.
Not shying away from the integration of colour and pattern, Embroidered Home brings a sophisticated layering of textures, underpinned with a muted plaster finish.
Project details
Interior design – Saniya Kantawala Design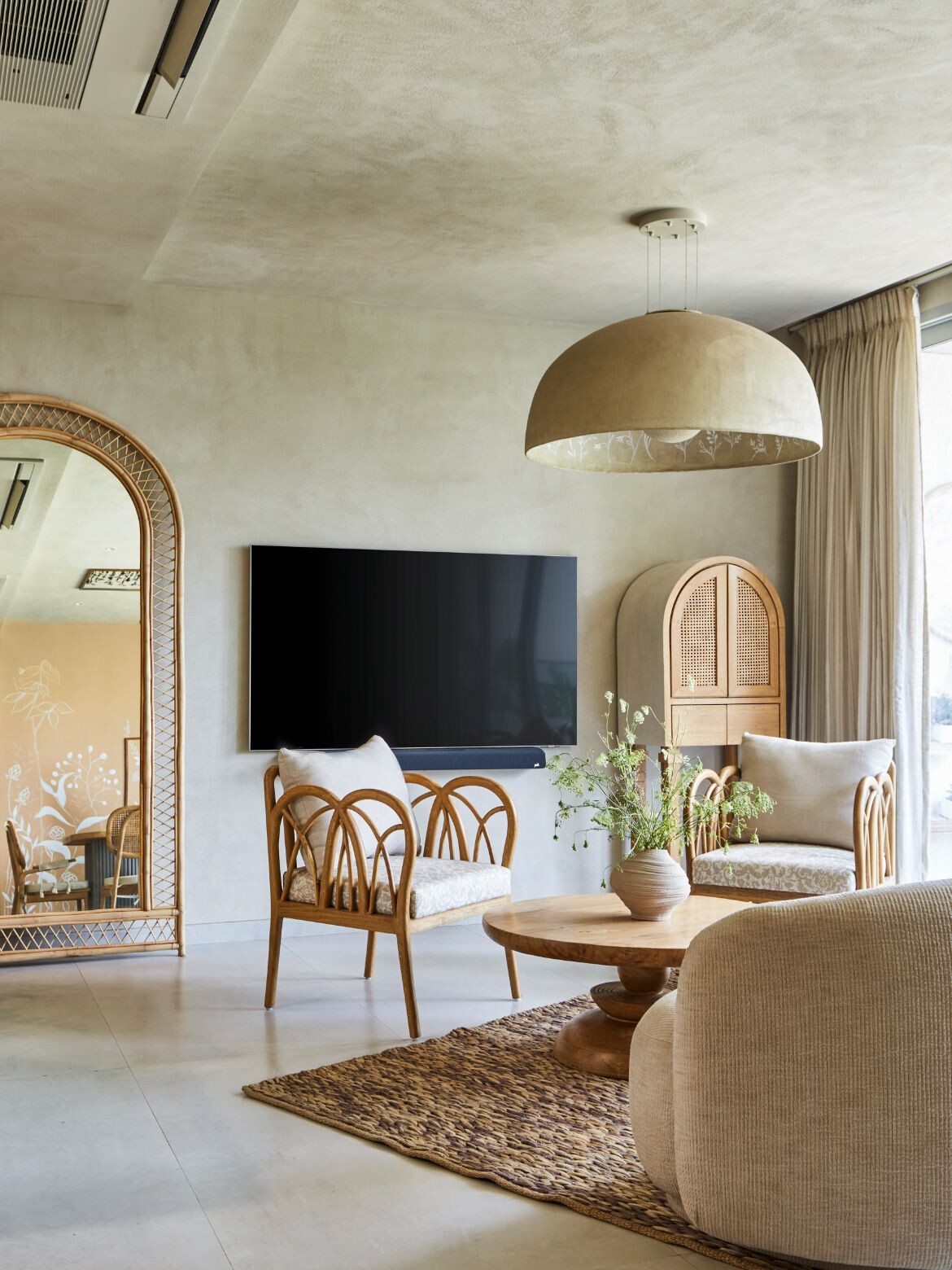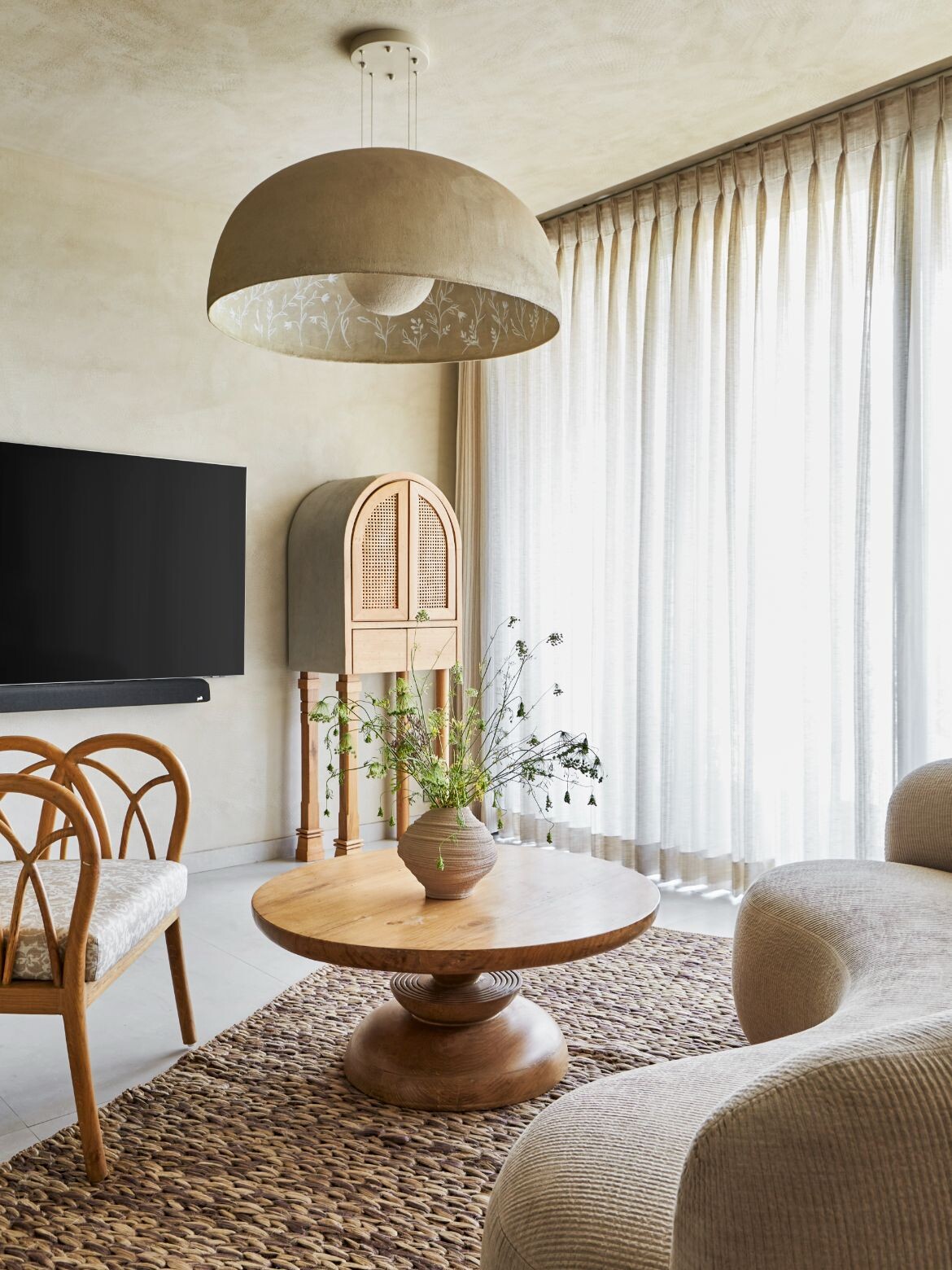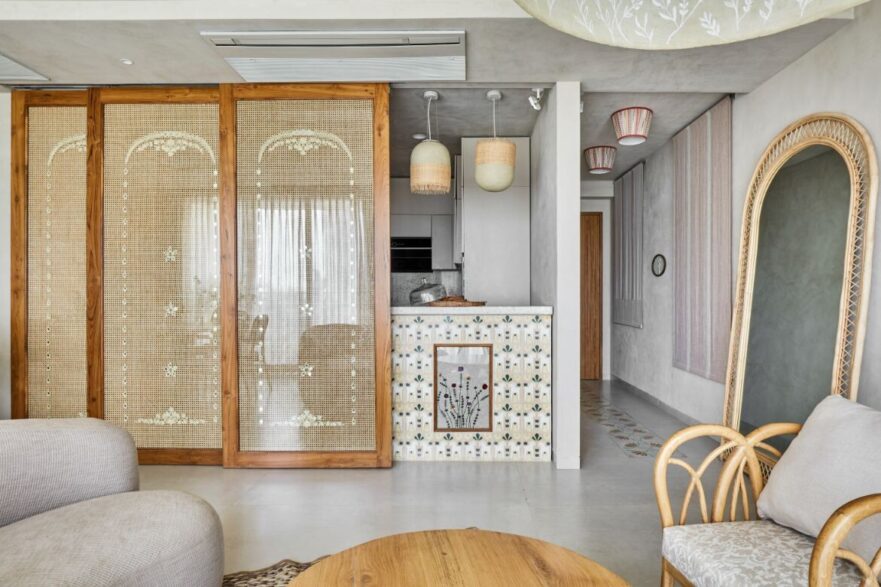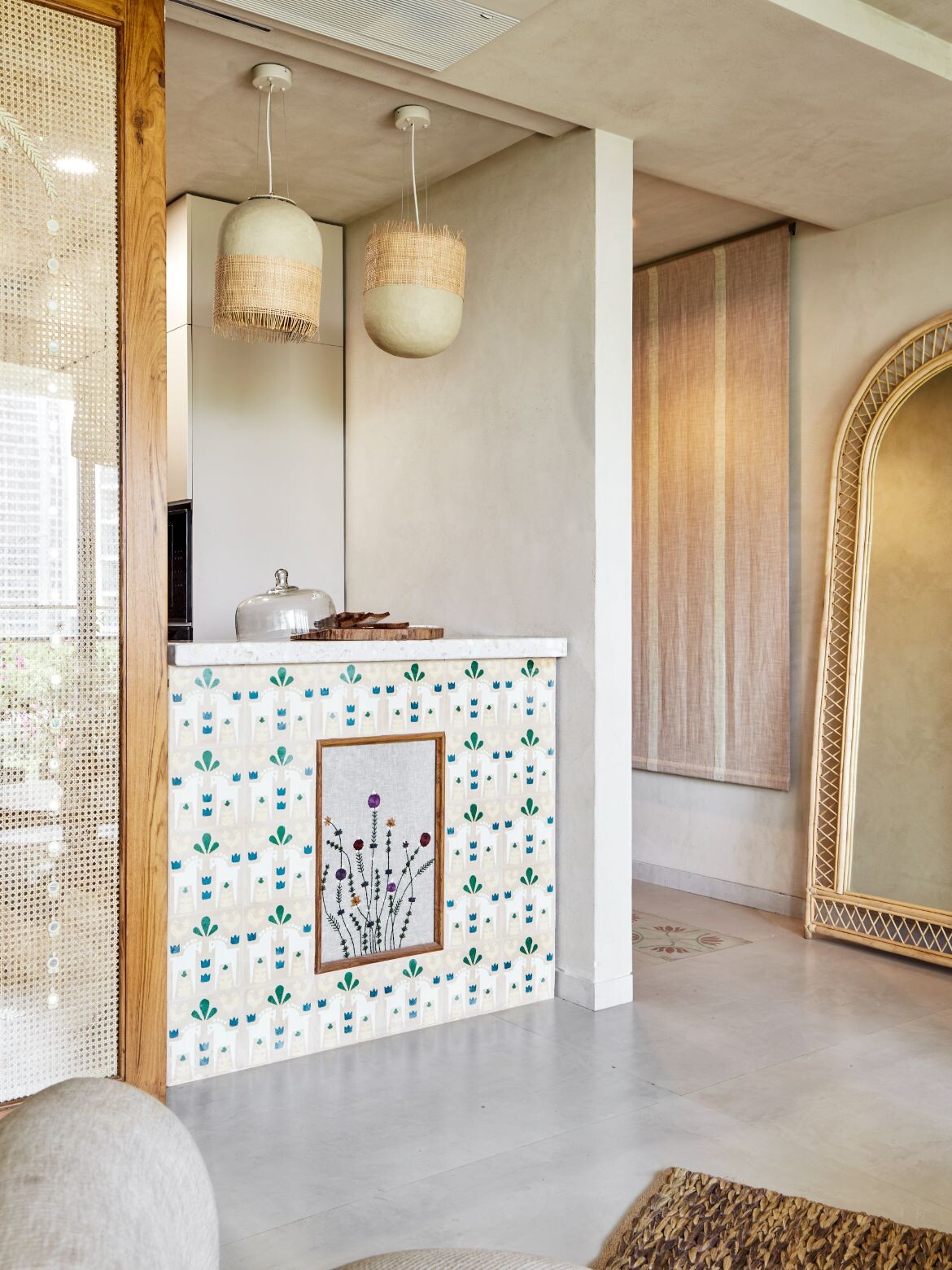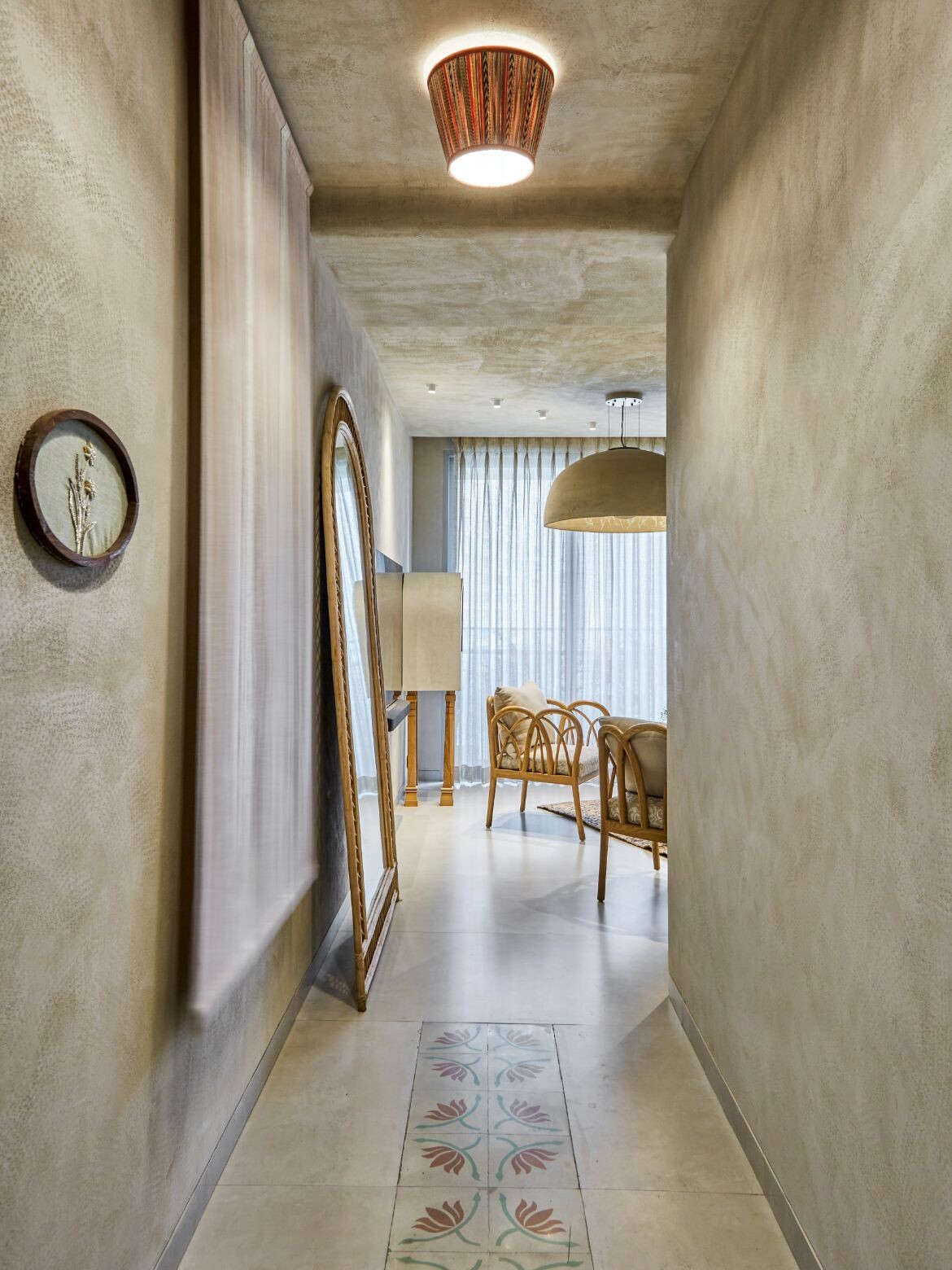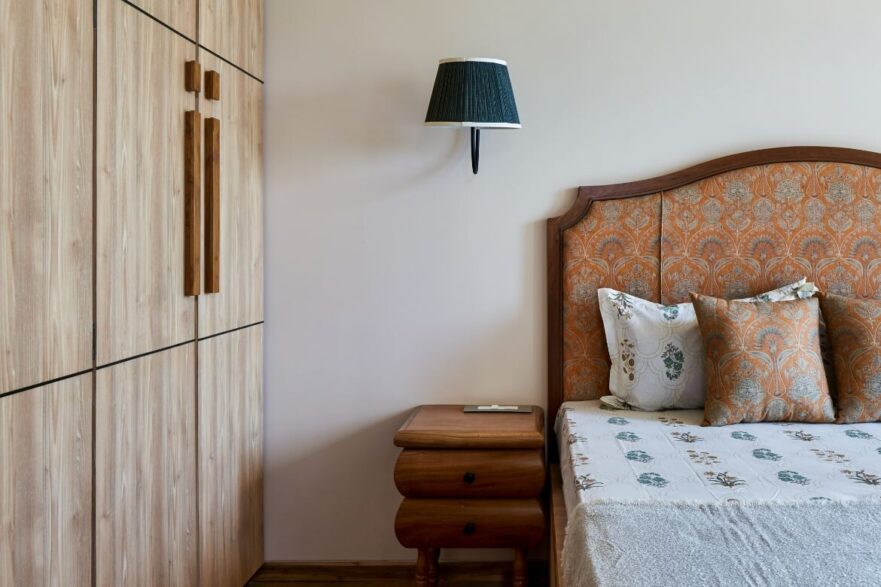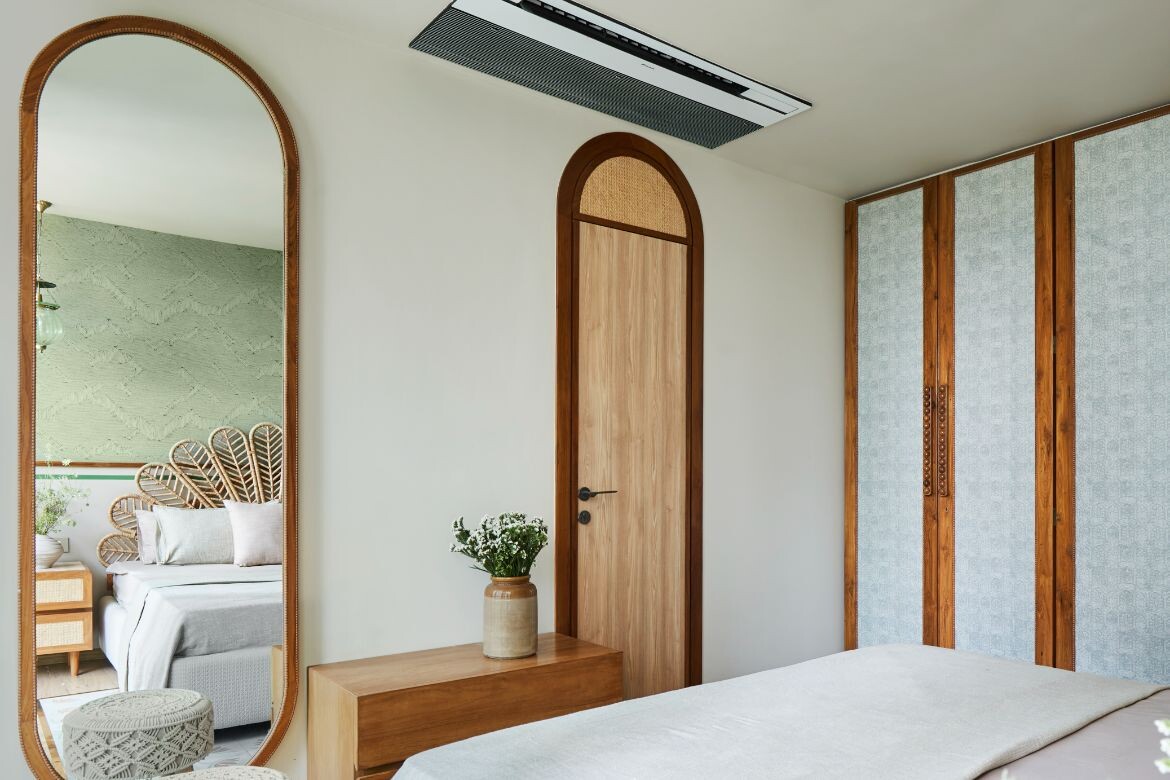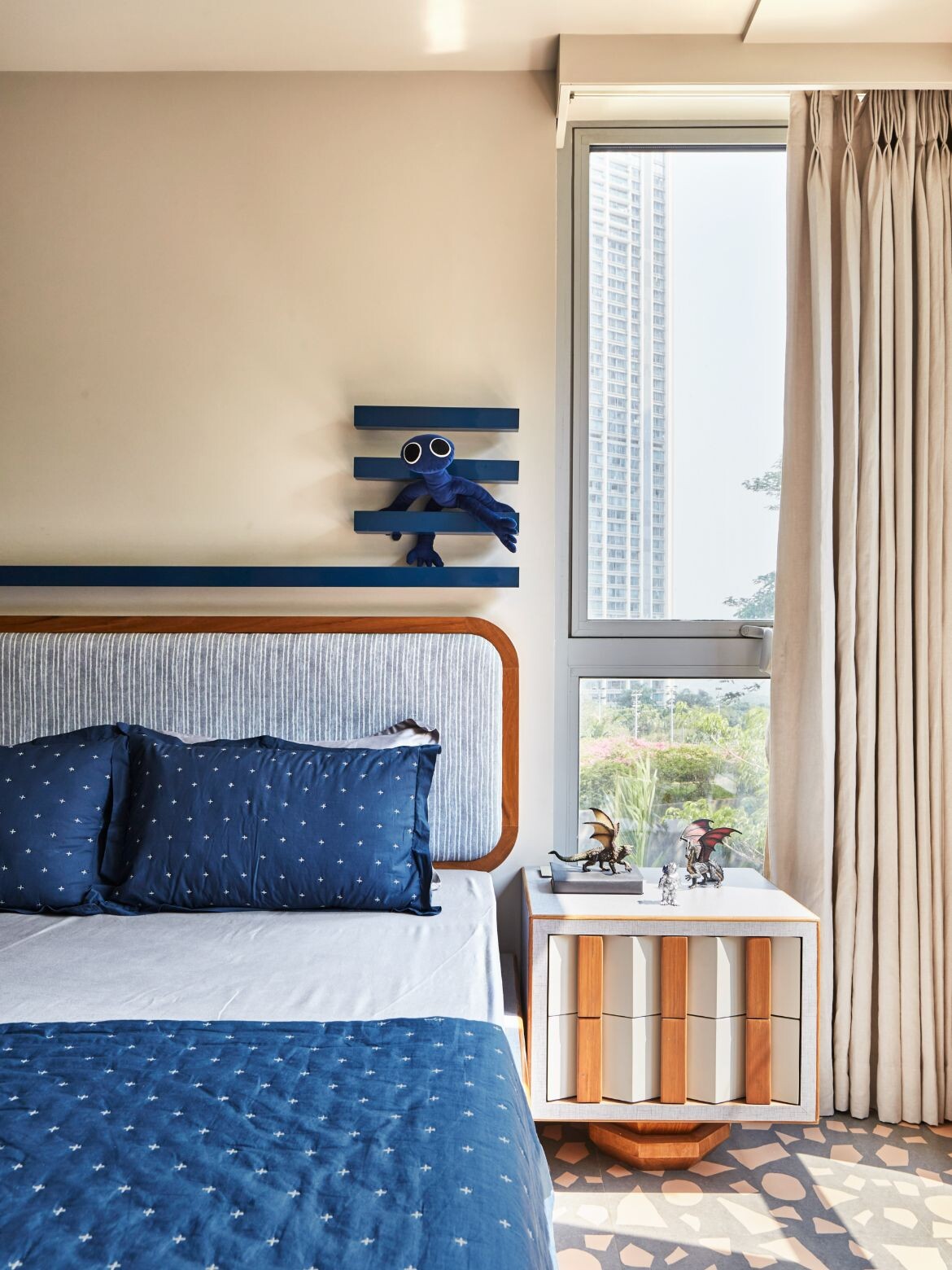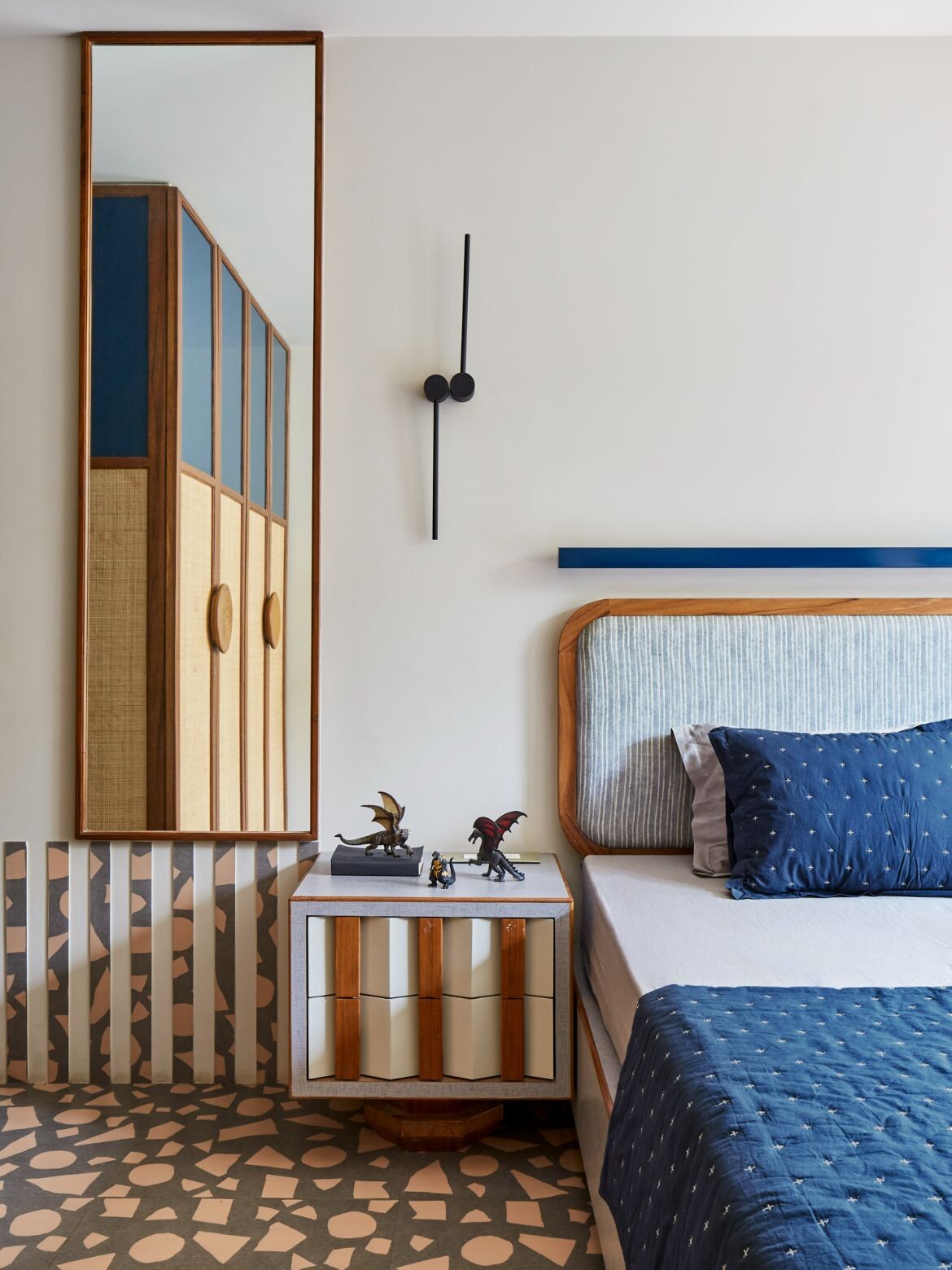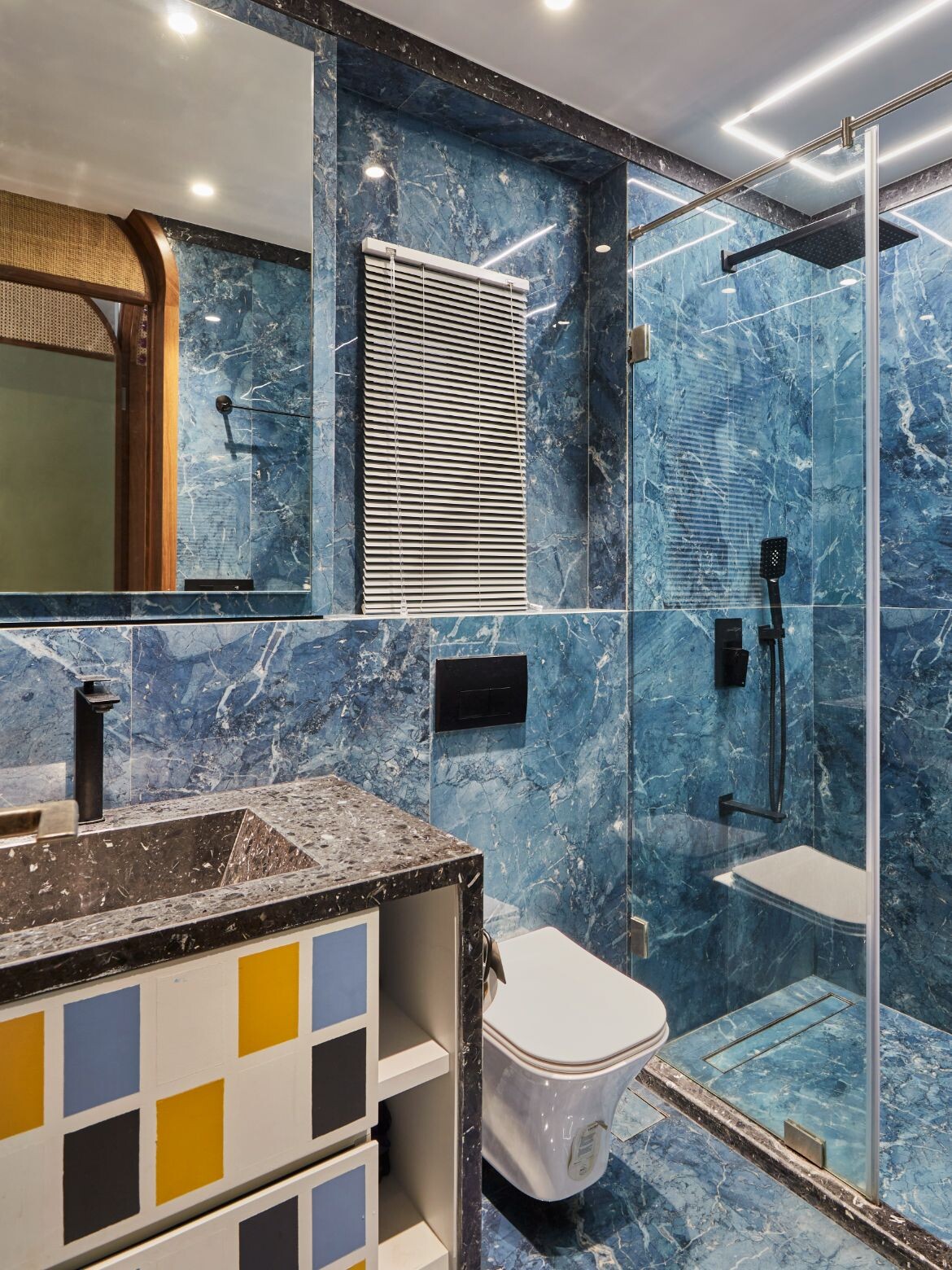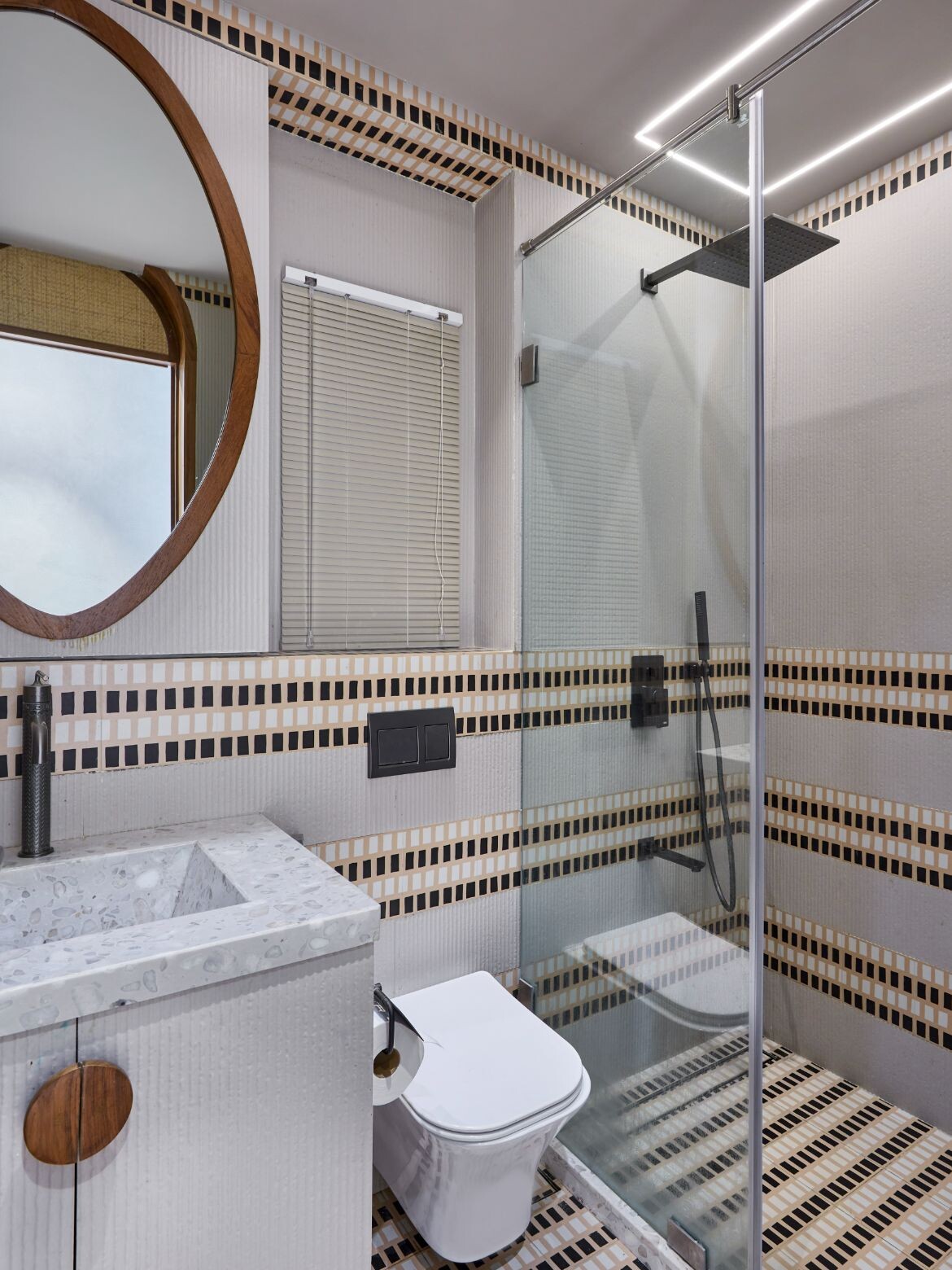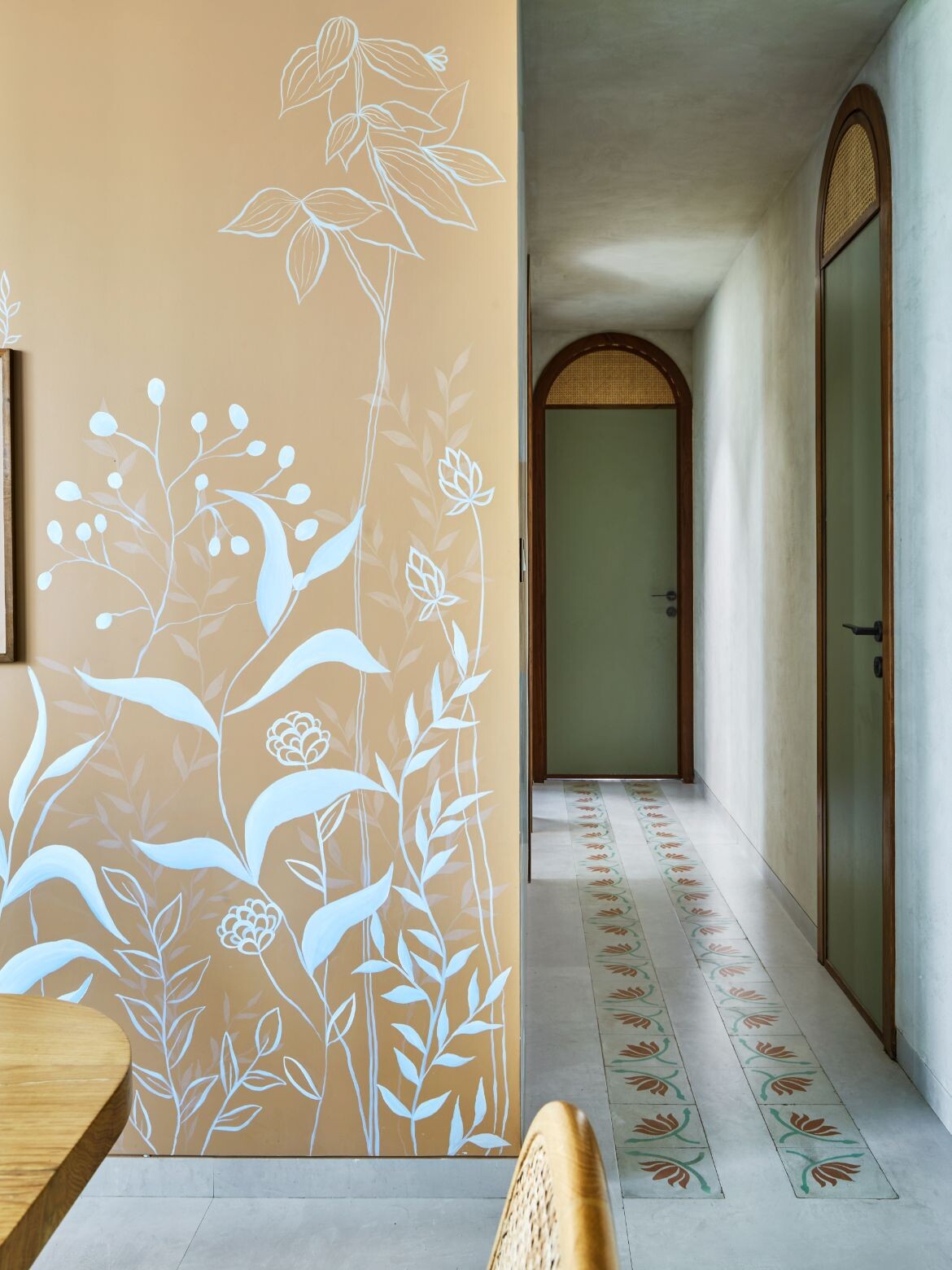 ---