"It's wellness without the BS. Leisure without the artifice," says Mary Minas, who together with Freya Berwick founded Sense of Self, a new wellness and bathing experience in Melbourne.
Rejecting the typical luxe hotel day spa or high street shopfront, Sense of Self is a double-storey, converted warehouse in Collingwood, highlighted by a large mineral bath, Finnish sauna and cold plunge pool.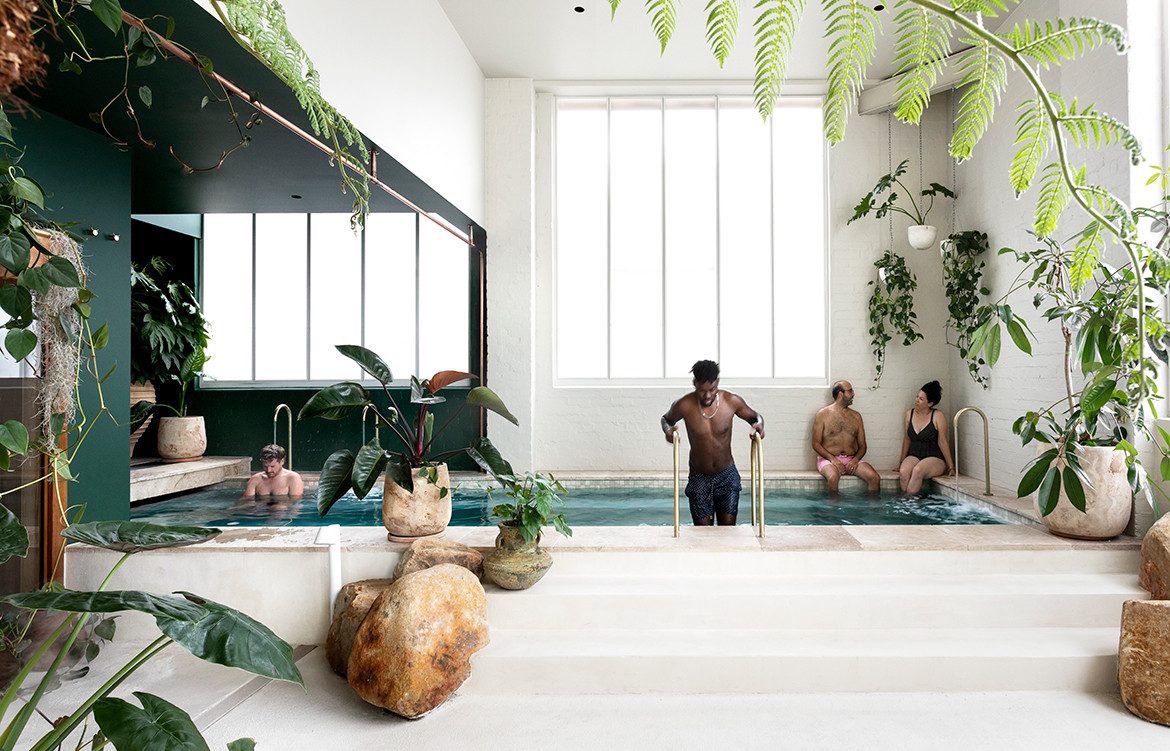 It's underpinned by an approach to wellness with no expectation to be better in some way, or be sold to, or to perform – to just 'be'. Plus, an acknowledgement that wellness is for everyone, not just an already created market.
"We felt that there was a real gap in that sense of more passive kind of space, where people could come and just be with themselves," Berwick says. And, take the opportunity to explore their relationship between the body and space.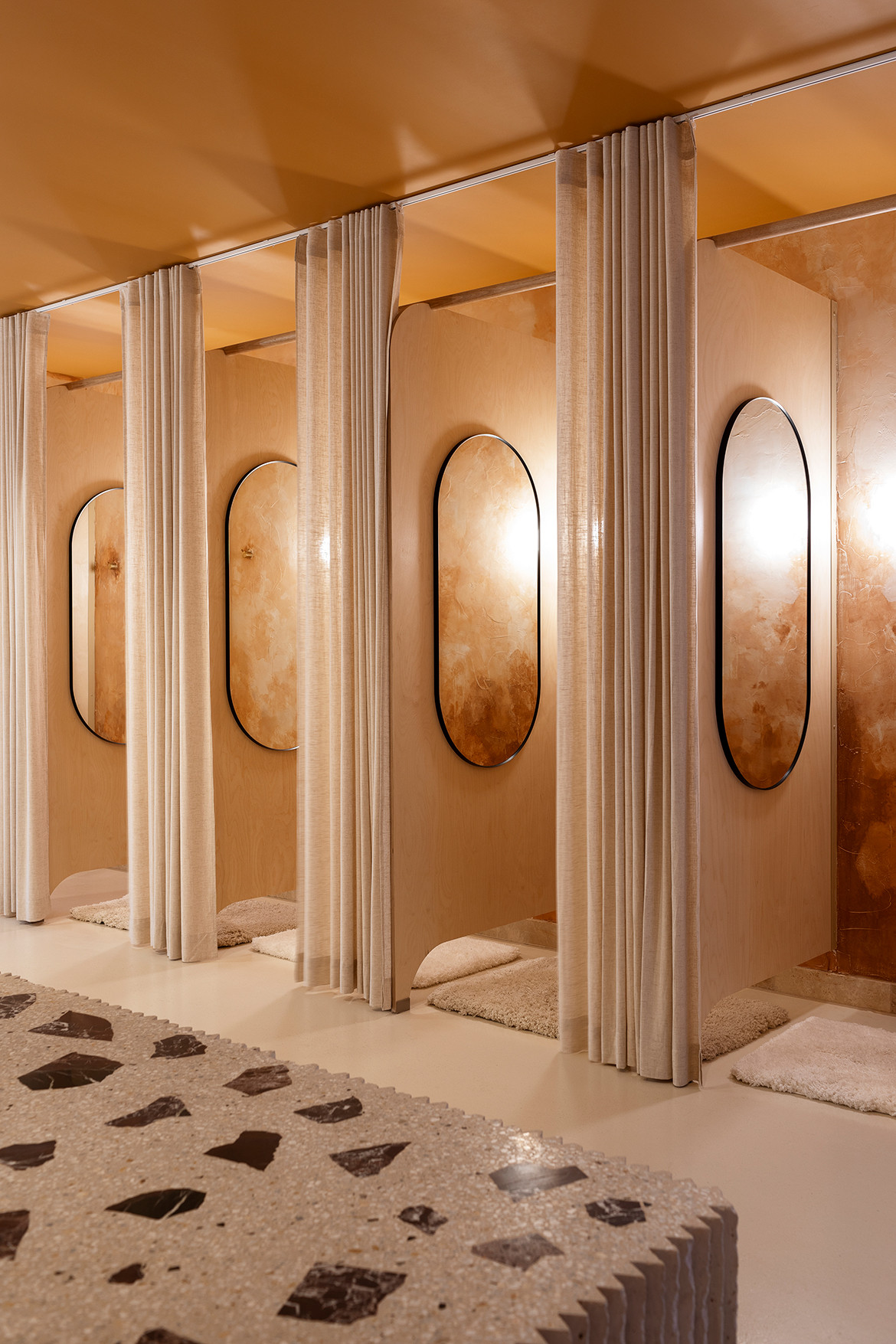 From the moment you enter the building, the experience is a curation of unfolding ceremonies, including undressing, the performance of washing and then bathing, encouraging you to move through the space and stay present. "We wanted to create a really sensory experience, because that's what you need to be in your body," Berwick says.
It took 12 months to settle on the site, which has been used as a landscape architecture studio, retail space and even possibly a foundry with a furnace in the basement, which was revealed during construction.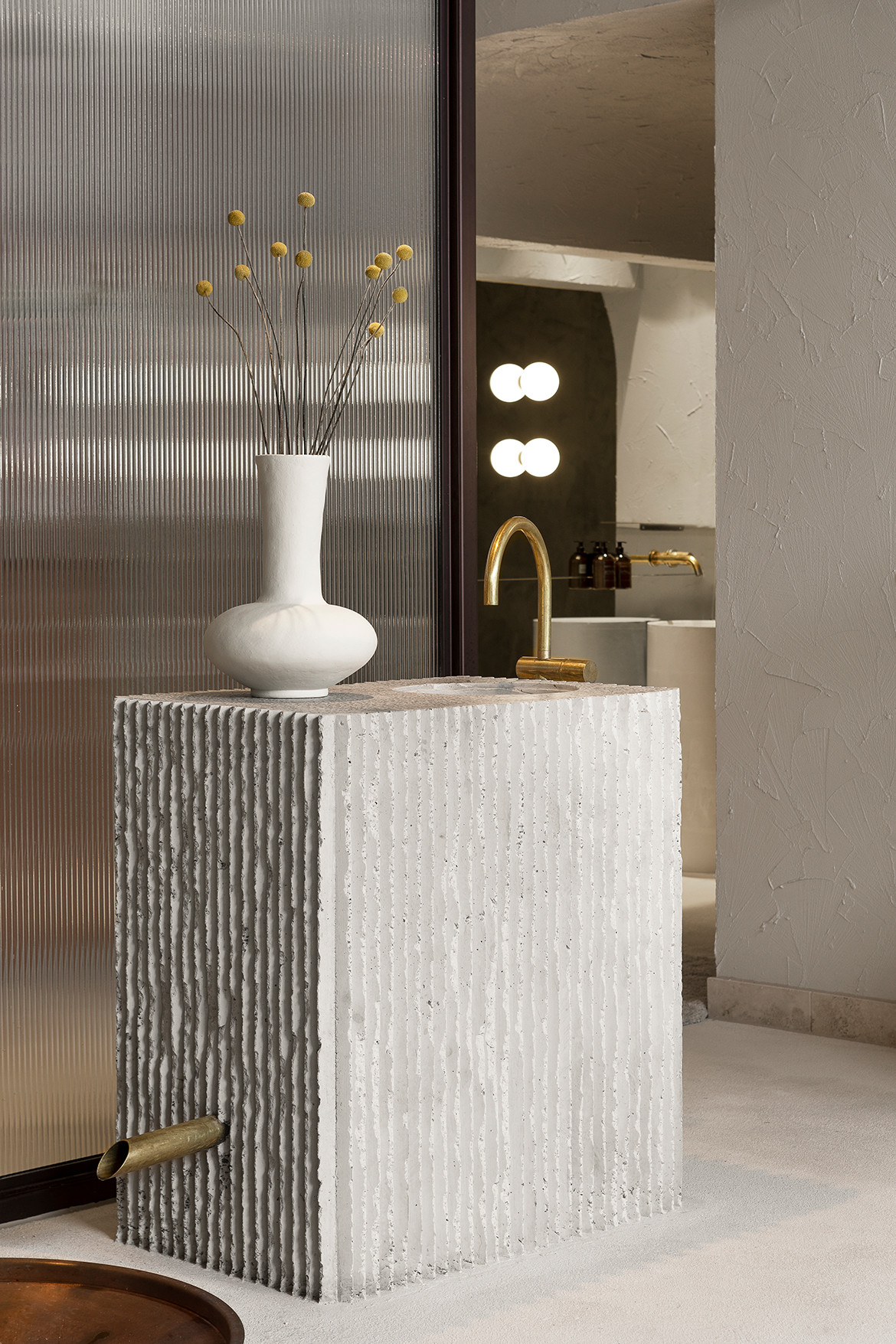 "The building has an energy, and I think we felt that too, which is a little woo-woo," Minas laughs.
The duo also collaborated with SetSquare Studio, Chamberlain Architects and Hearth Studio to create the new space, bringing their own insights visiting spas and bathhouses in Europe, North Africa, Japan and Scandinavia.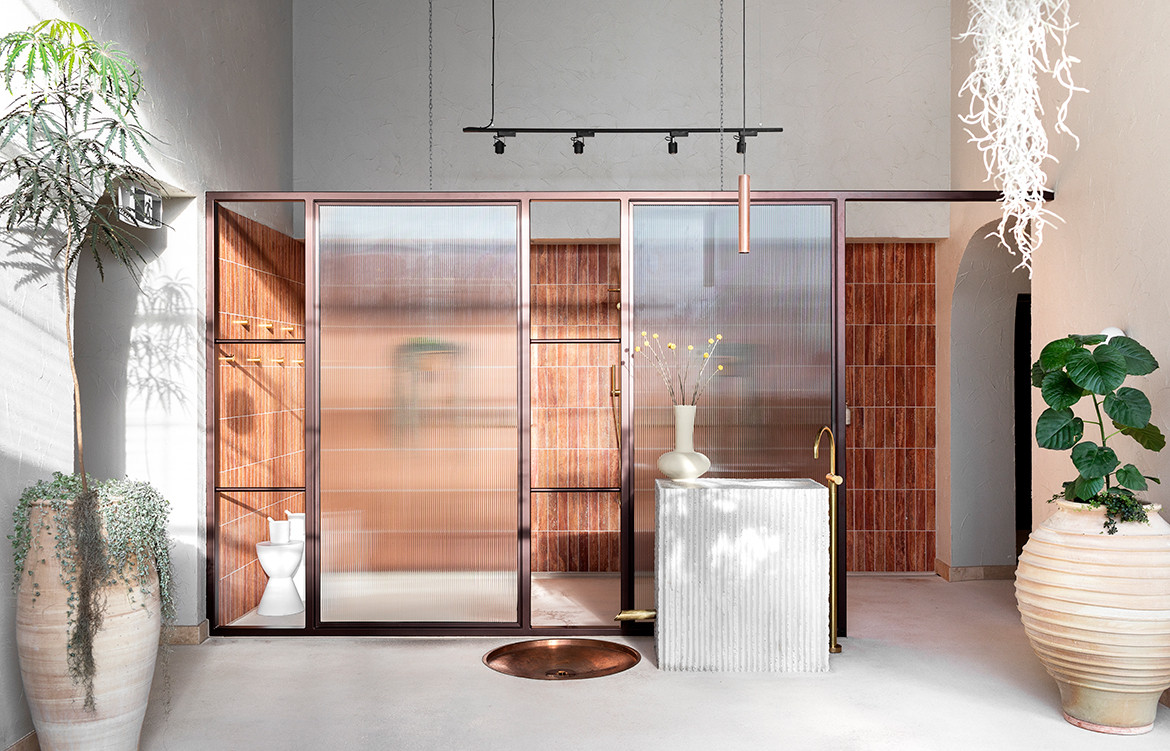 "In each place there are different sets of rituals, or water activations, that people would undertake. I guess we wanted to think about the best things that were out there in terms of what this bathhouse could be, and then layer that with what our modern needs are," Minas says.
They arrived at a 'Mediterranean Brutalism' style. Mediterranean inspiration is reflected in terracotta, travertine, micro cement and sandstone elements, while Brutalism aspects are reflected in double-height volumes and monolithic forms by Berwick's partner, carpenter and industrial designer, Fraser Munro.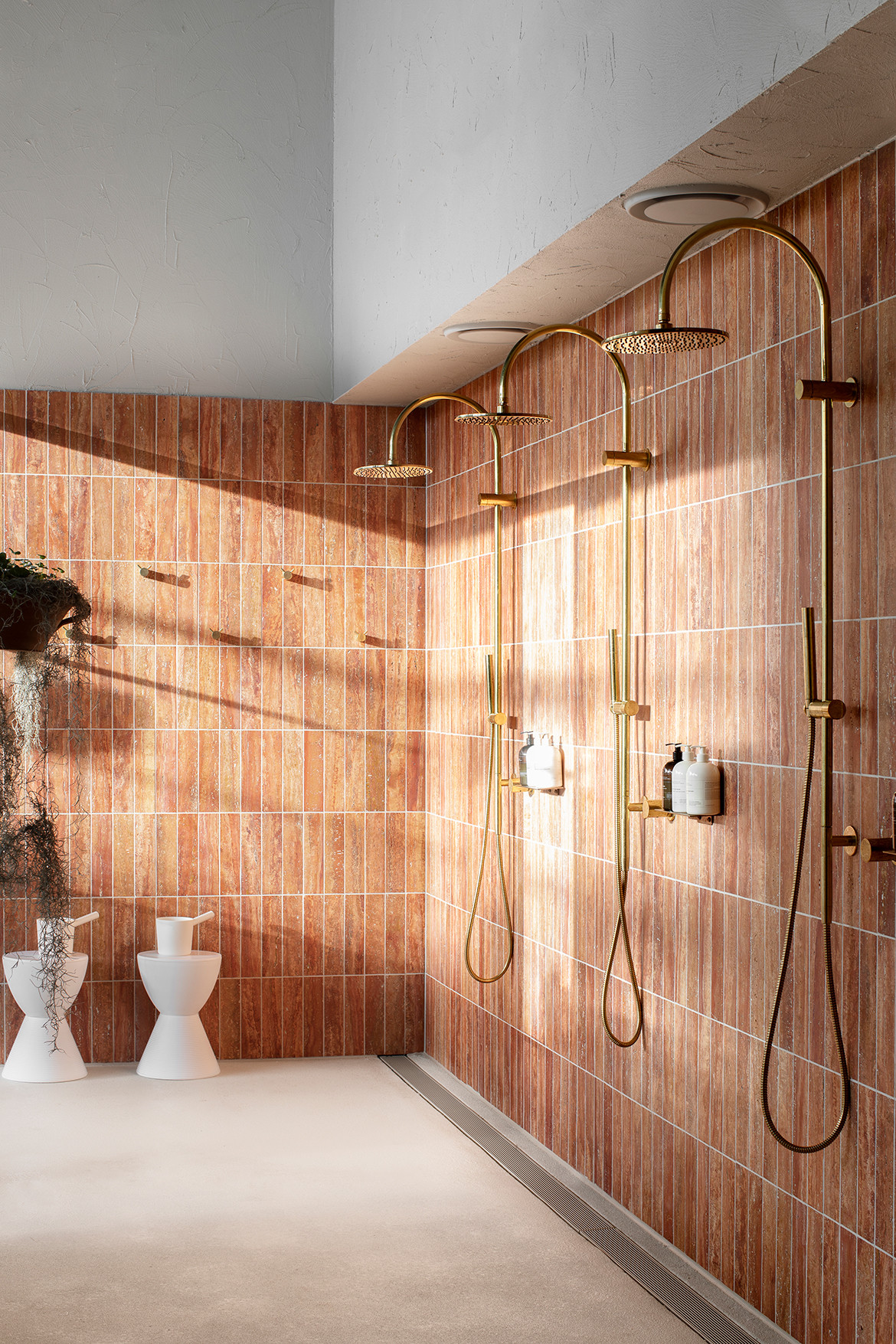 The palette follows suit with rich, tactile materials in soft colours, offset by brass highlights, including Sussex Taps custom pool fonts, which tie into the water, humid and wet environment themes, plus light-filled spaces echoing Roman baths.
"We started with exploring and understanding water as both movement and a driver for growth, healing and nourishment, then extrapolating how these concepts translate into physical materials," says Caitlin Perry, principal at SetSquare Studio.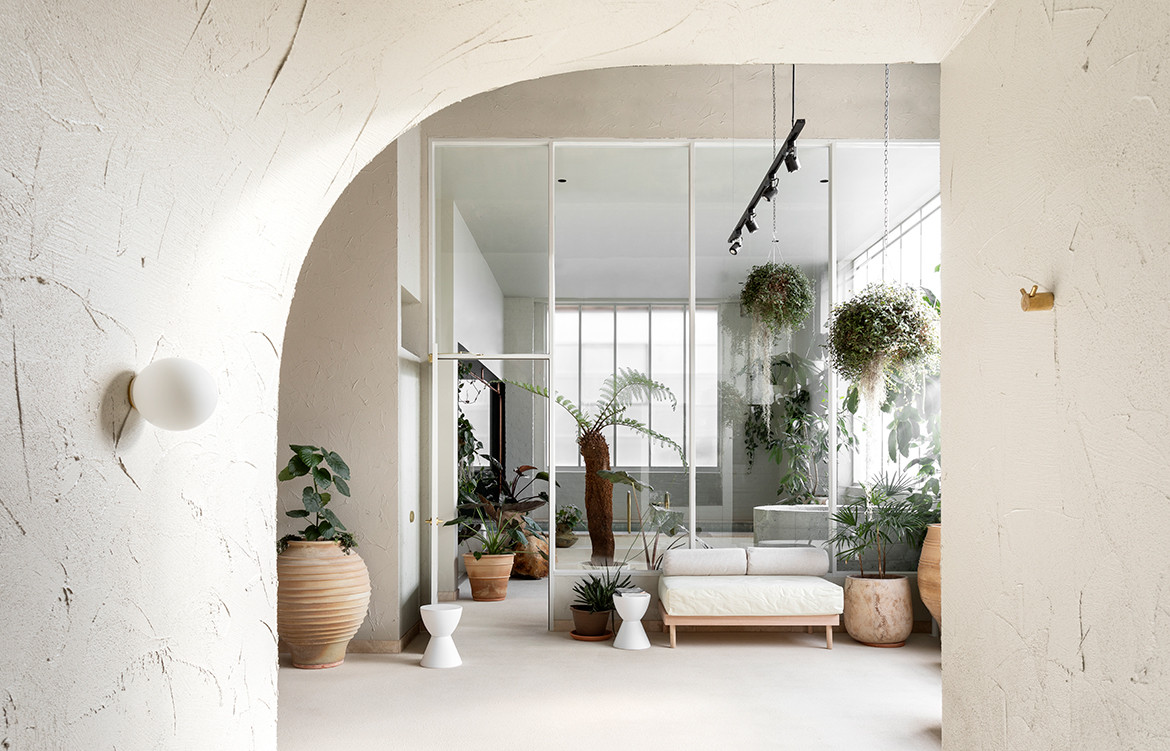 Although SOS pre-dated Covid-19, it's timely in its response to rising trends of social isolation and shrinking comfort zones.
"Ultimately, we want to encourage a broader audience to make self-care a ritual, which is needed now more than ever. We could all use a bit of healthy hedonism right now," says Berwick.
Photography by Martina Gemmola
We think you might like this story about James Garvan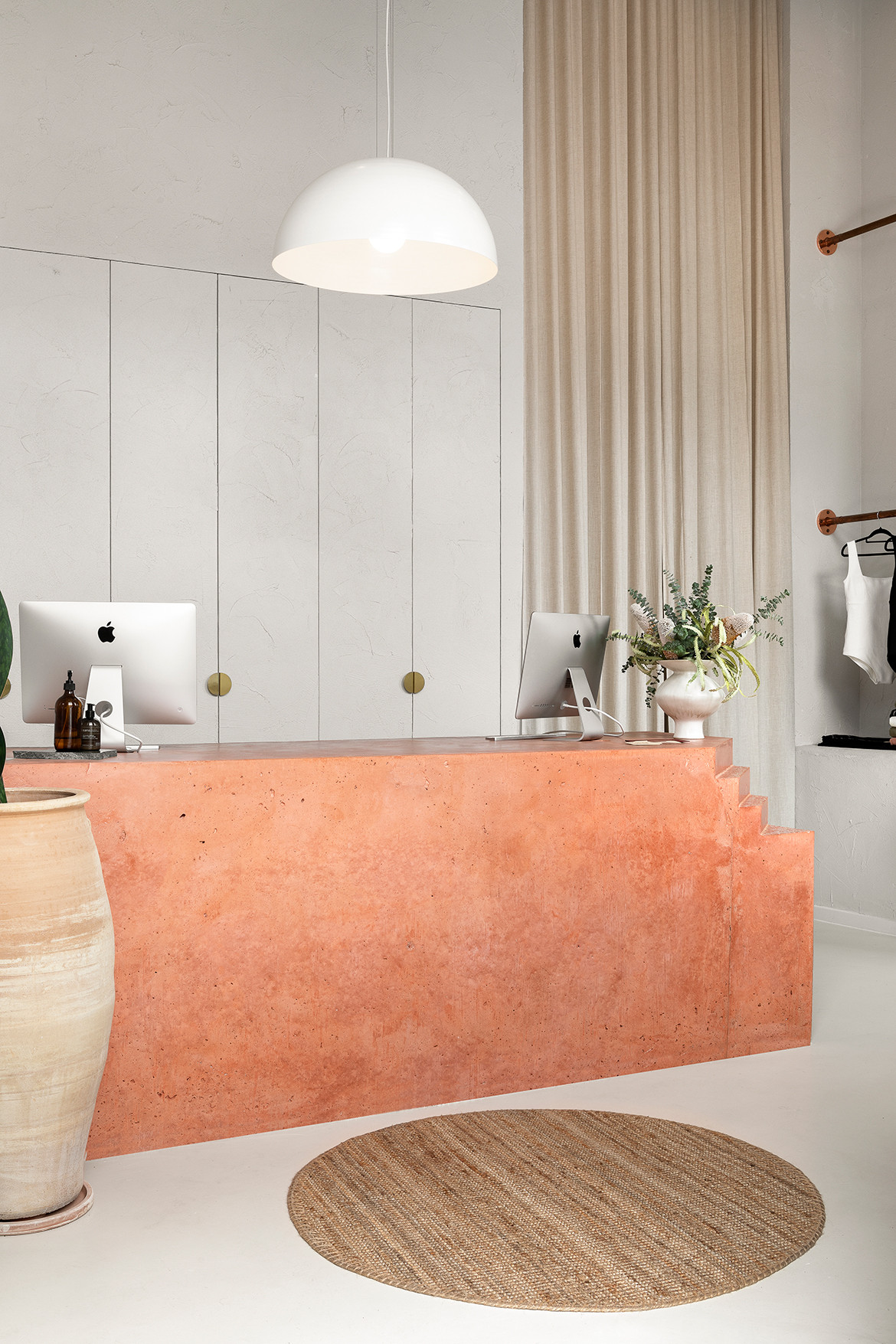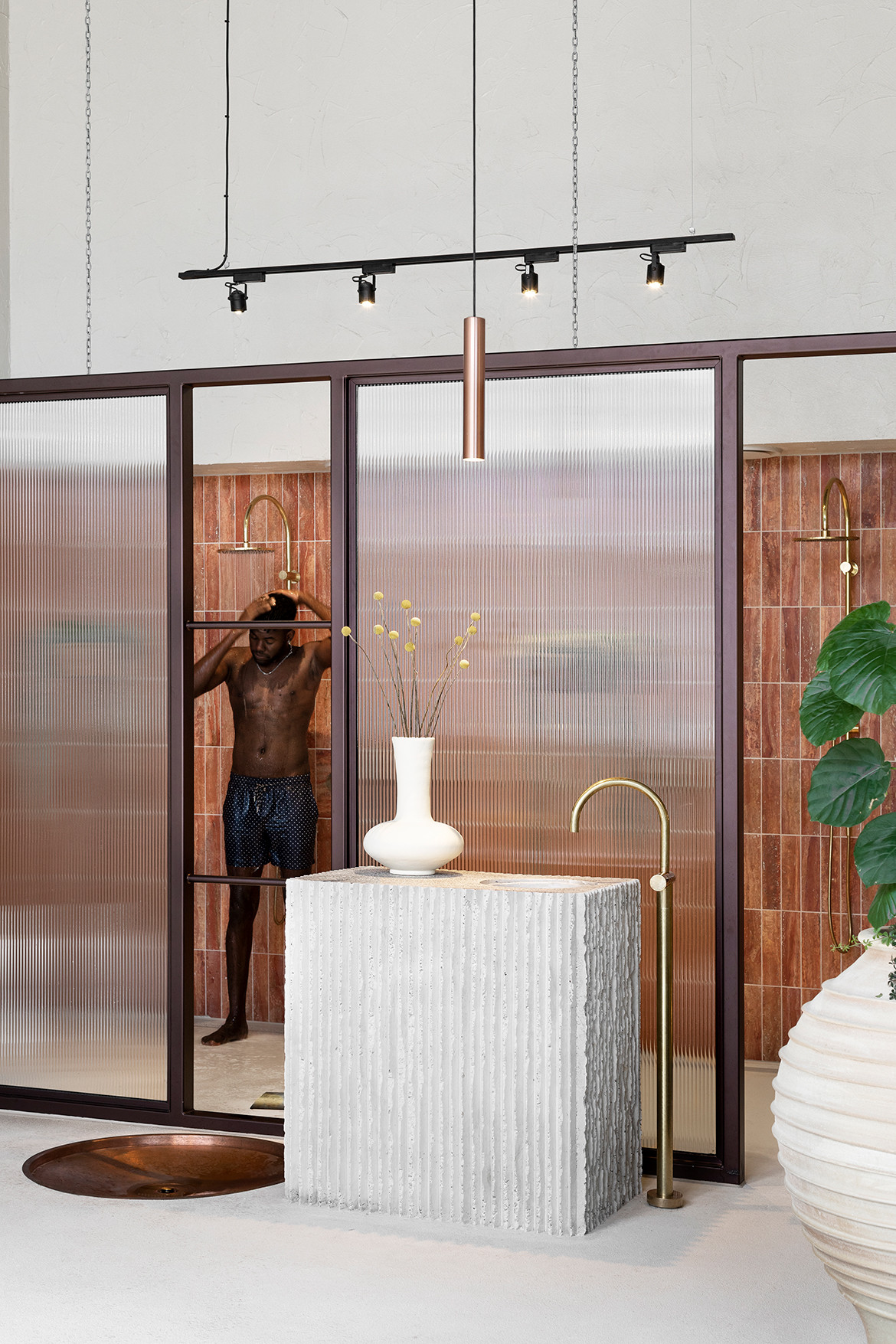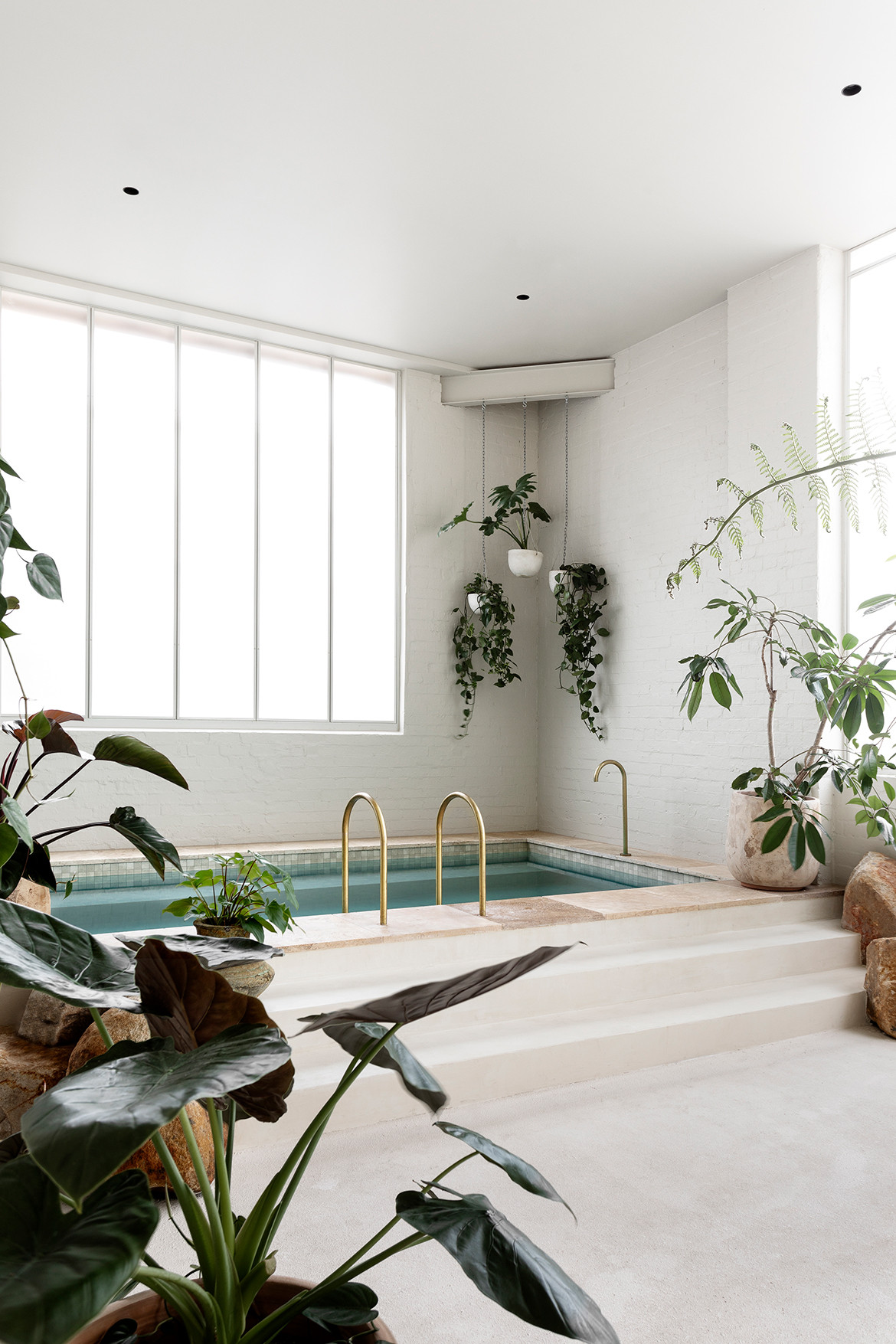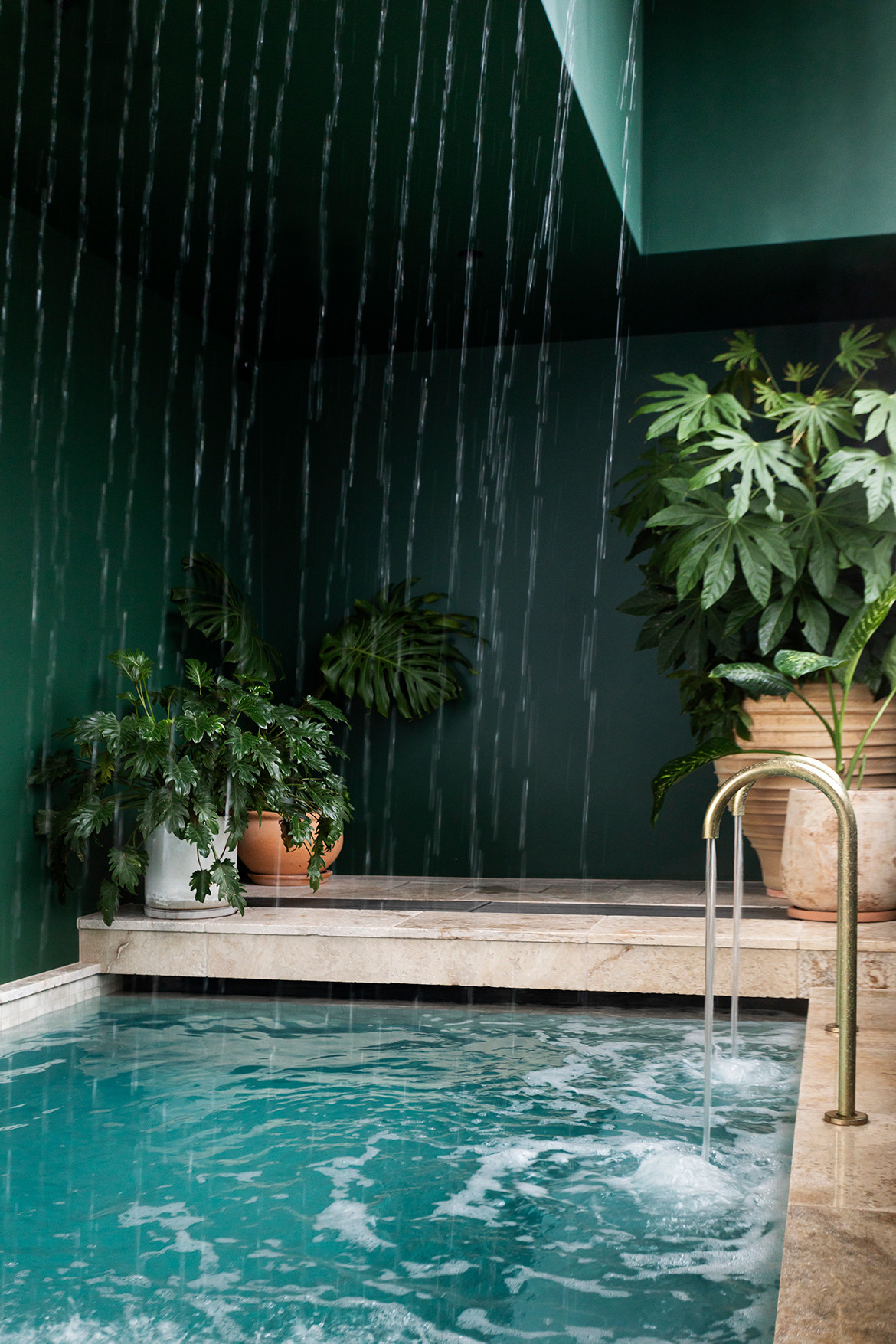 Tags: bath house, Interior Design, wellness, wellness design
---