The Adell collection's natural presence and gentle rounded curves are "plush yet supportive, substantial yet lightweight," according to Barcelona-based designers Lievore + Altherr Desile Park.
Featuring a curved shell that is manufactured from 80 per cent recycled polypropylene, the materials are intentional, allowing long-lasting and ergonomic designs, while also considering the cost. After significant consideration, polypropylene became the designers' obvious choice for a few reasons.
"It is a robust and durable material that is great for outdoor use, it is a perfect base for upholstery, and, versus wood, it is a much more affordable option for fabrication. Plus, the slight flex in the polypropylene makes the overall effect more comfortable instead of the rigidity of wood," say the designers.
By delving into material research, Lievore + Altherr Desile Park worked consciously to find the most sustainable way to use the materials. Initially, the designers considered using bioplastic, but discovered it came with "an entirely different set of concerns". Instead, the studio decided the most sustainable way forward would be to use recycled polypropylene.
Adell's polypropylene shell is formed with an organic texture that evokes the concentric patterns of a tree trunk's rings. This allows surface scratches to dissolve in the texture, rather than look like wear, extending the life of the chairs.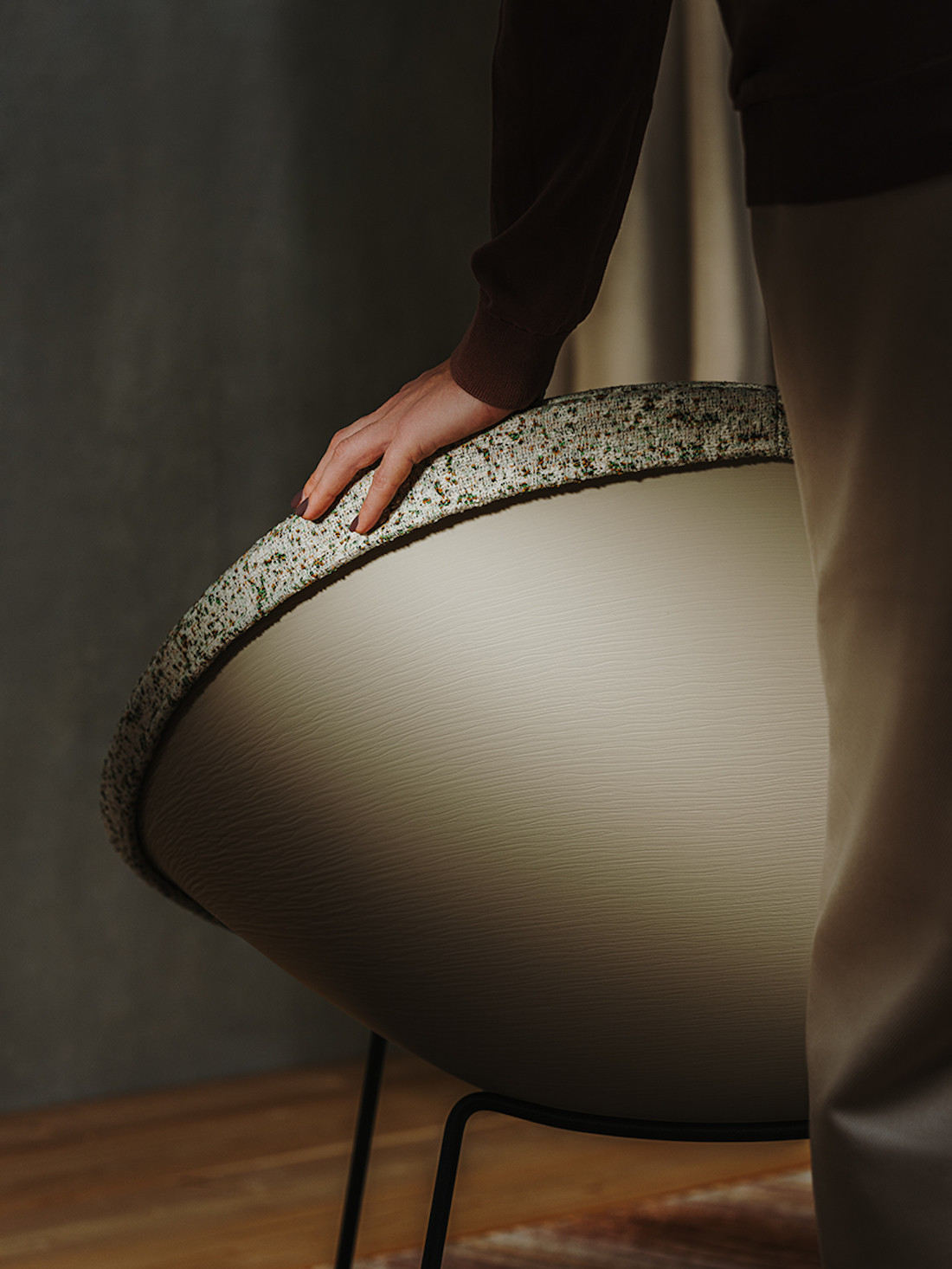 "The shell shape can be created in post-industrial polypropylene, which means it can be both recycled and reused," say the designers. Due to the customisable nature of the collection, the pieces' pure materials can be fully disassembled — "the only way to ensure it is fully recyclable".
The chair was designed to fill a "more lightweight and comfortable" niche missing in Arper's previous offering. Taking a 360-degree approach to the design, Lievore + Altherr Desile Park aimed to create a system that adapts to different uses, expressions and price points.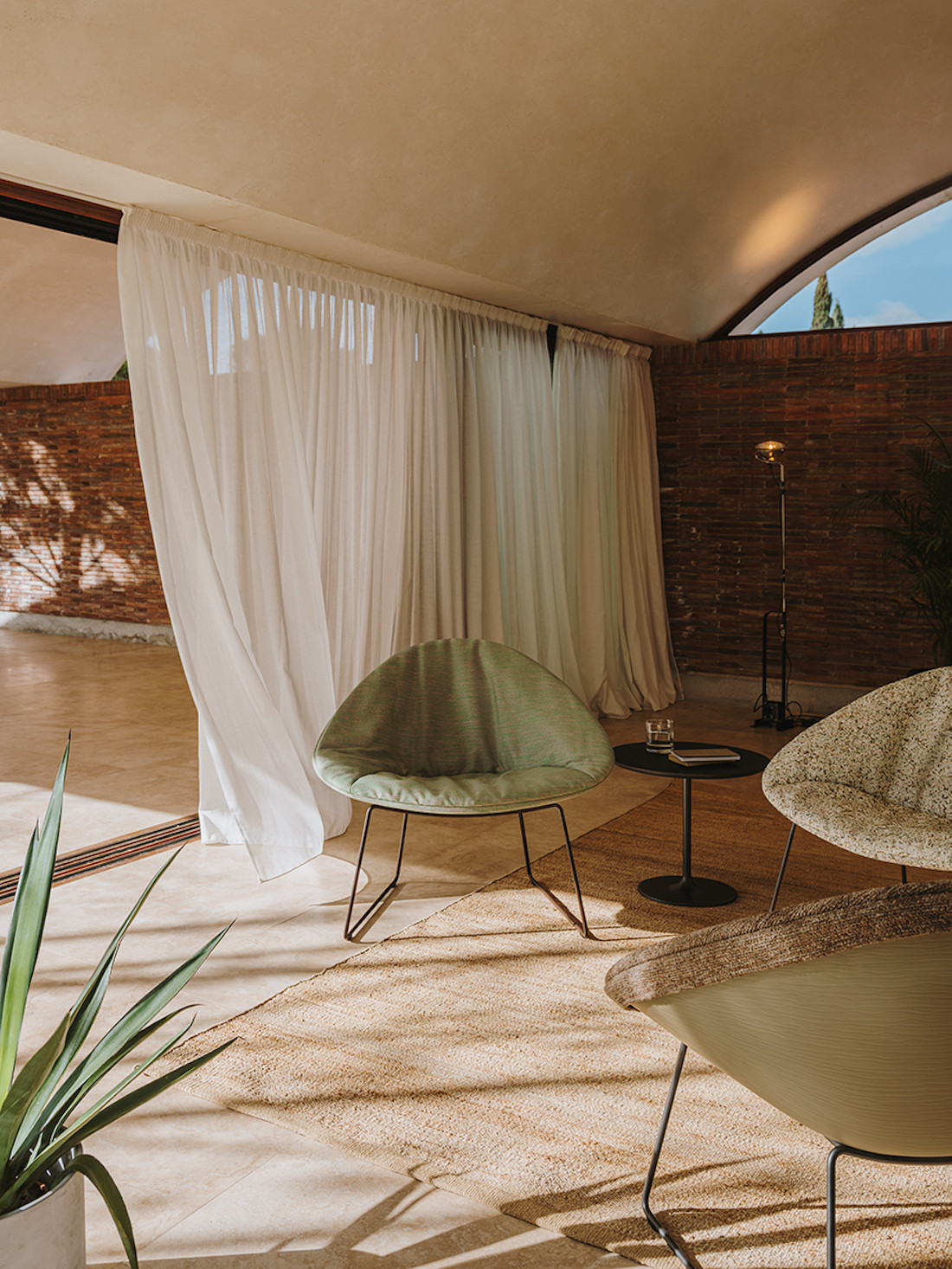 The chair comes in a variety of tones that were specifically chosen to reflect organic materials – think olive green, bark-toned brown and ivory – rather than artificial colours.
Different upholstery options are also available, allowing the chair to be imagined in varying environments. The fully upholstered version, for example, would suit hotels, restaurants or airport lounges. The extra soft front cover elicits a more relaxed mood, suited to homes or co-working spaces. The durability of the polypropylene shell on its own makes it suitable for education or healthcare environments where surfaces must be easily cleanable, and finally, the soft cushion option is ideal for outdoor gardens. The legs are also interchangeable, with four leg, sled and timber base options.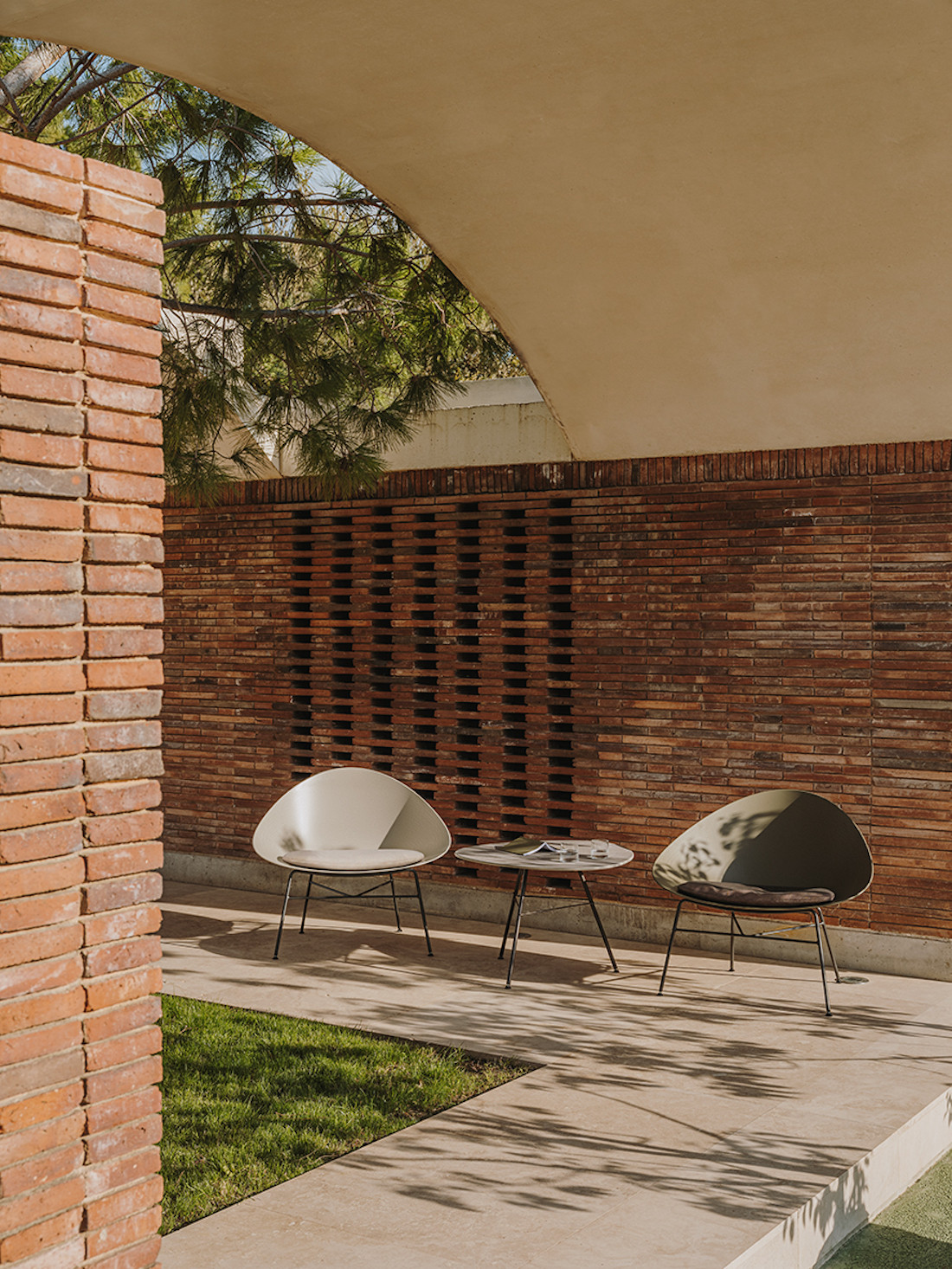 "Adell's singular, friendly shape suggests an effortless use in all sectors, but is especially well suited to relaxed seating areas," say the designers.
In Australia, Arper's Adell collection is exclusively available at Stylecraft. Arper is one of Stylecraft's longest-running European brand partners, having forged a relationship that has spanned two decades.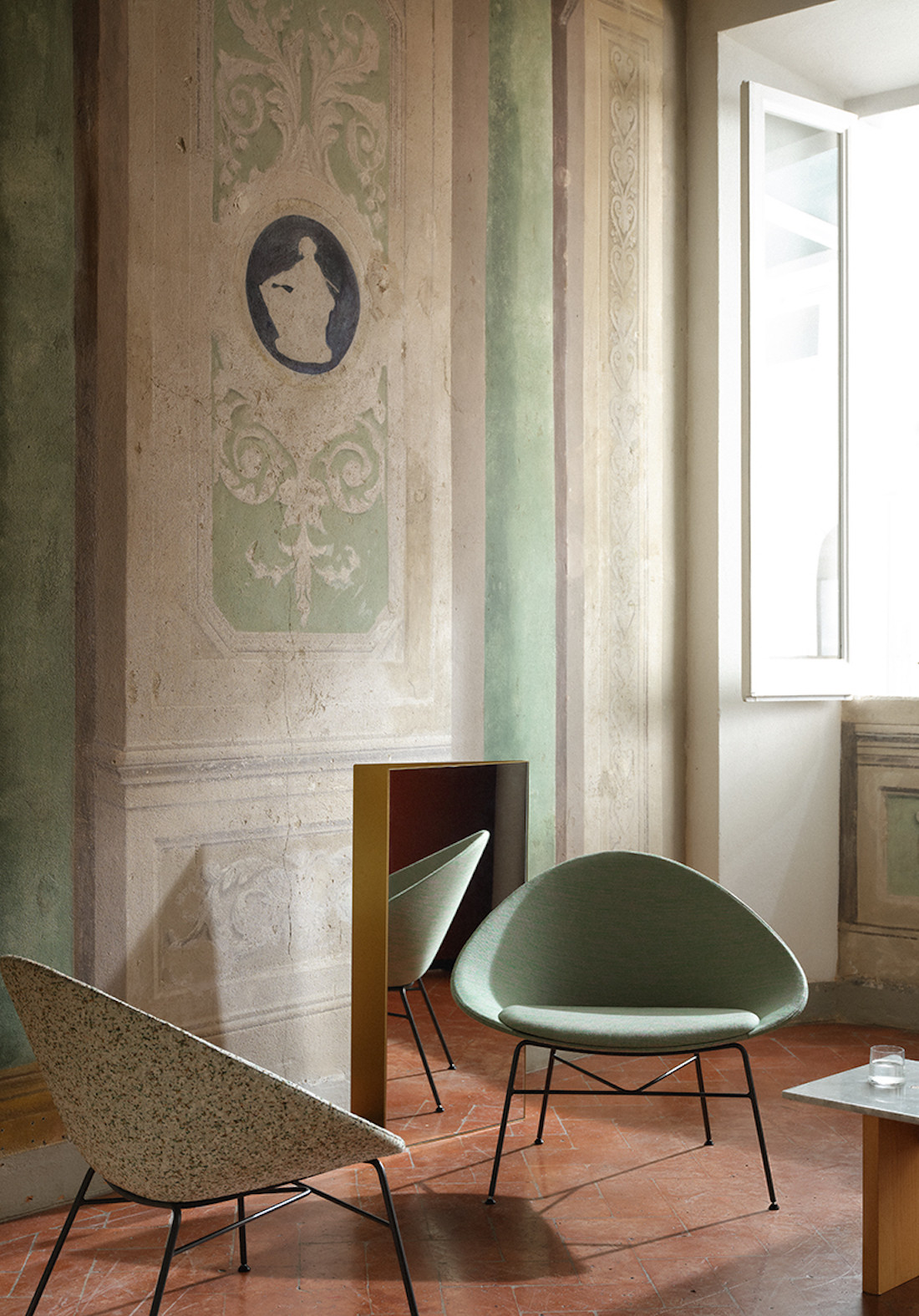 Enjoy this article? You might also like our article on Stylecraft's J5 Credenza.
Tags: Adell, Adell Lounge Chair, Arper, outdoor furniture, Stylecraft
---