When you think of affordable designer furniture, the big commercial brands likely come to mind. Bulk, mass-marketed, or knock-off brands lead the affordability market, yes. And yet an increasing number of local designers and makers are edging towards the affordable end of the spectrum.
Let's pause for a moment and take into consideration the breadth of effort that goes into a single piece of designer furniture. The labour involved in design, prototyping and manufacture; materials and machinery, access to a studio or workspace, and years or training. It's easy to see just how quickly the labour, material and machinery costs add up. Not to mention pricing one's own intellectual property.
But, this piece of furniture will likely also last for years and years, be passed down to your children, even grandchildren, and not end up in landfill next year in what is an ever-growing – and very alarming – environmental crisis.
Even still, some of Australia's finest designers have found ways to create offerings that Design Hunters residing in the middle market can access. Mindful, considered, design that is crafted with love.
Let us introduce you to affordable designer furniture done right.
Idle Hands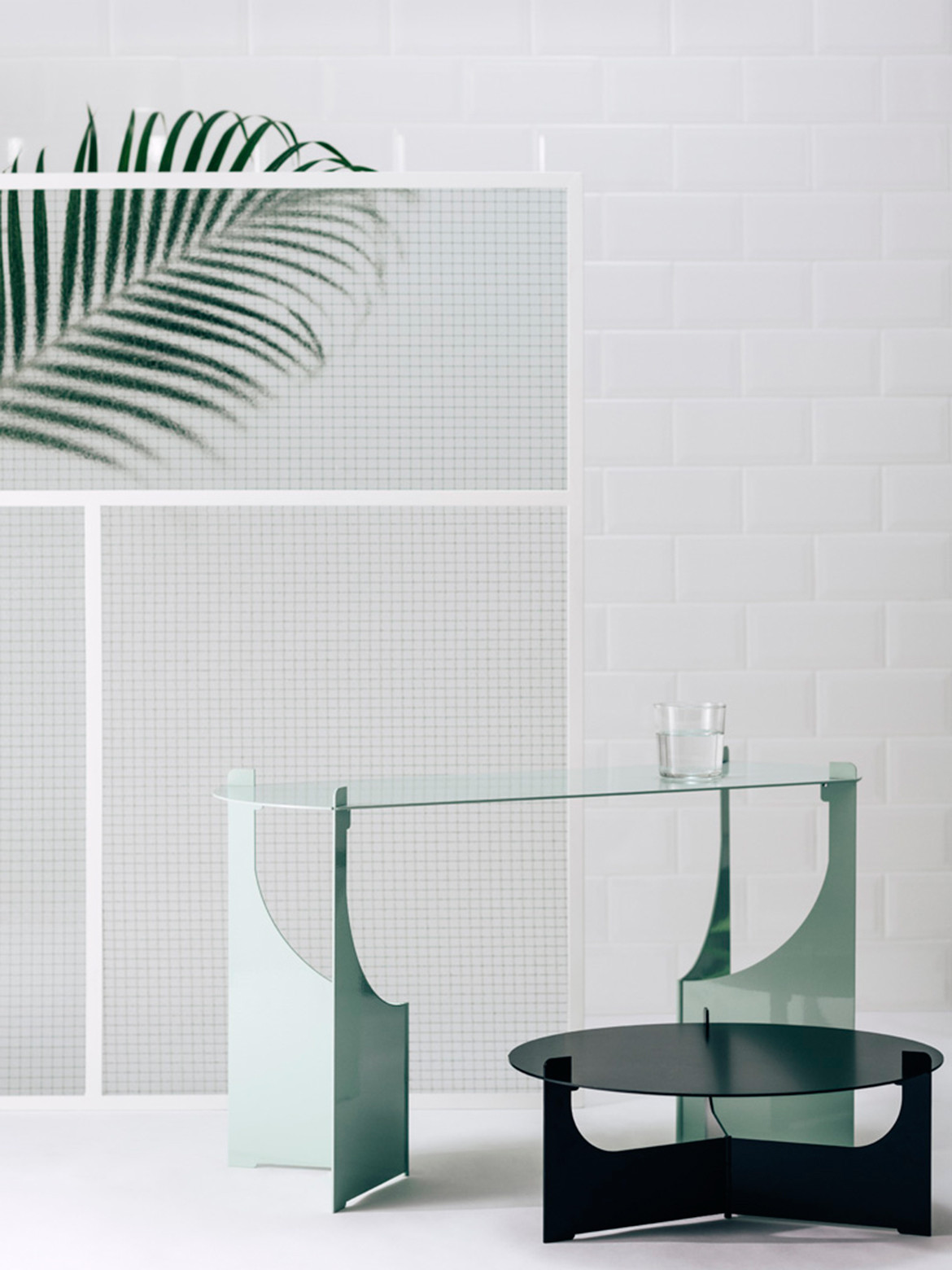 Creative workshop Idle Hands is the brainchild of Kieran Meegan and Rickie-lee Robbie. Kieran is a metal fabricator by trade and Rickie-lee; an artist. The pair crafts contemporary pieces that are simple but unique. The aesthetic, design and functionality here are all very simple.
Ranging from book shelves to shoe racks, Idle Hands' creations are uncomplicated, yet there is a structural element to each piece that also feels distinctly sculptural. The joy created from the geometrics and linear shapes of each item feels newly discovered with each glance, and there is a beautiful juxtaposition between the simplicity and the complexity of each item.
Idle Hands
idlehands.design
Photography by Lauren Bamford
Heimur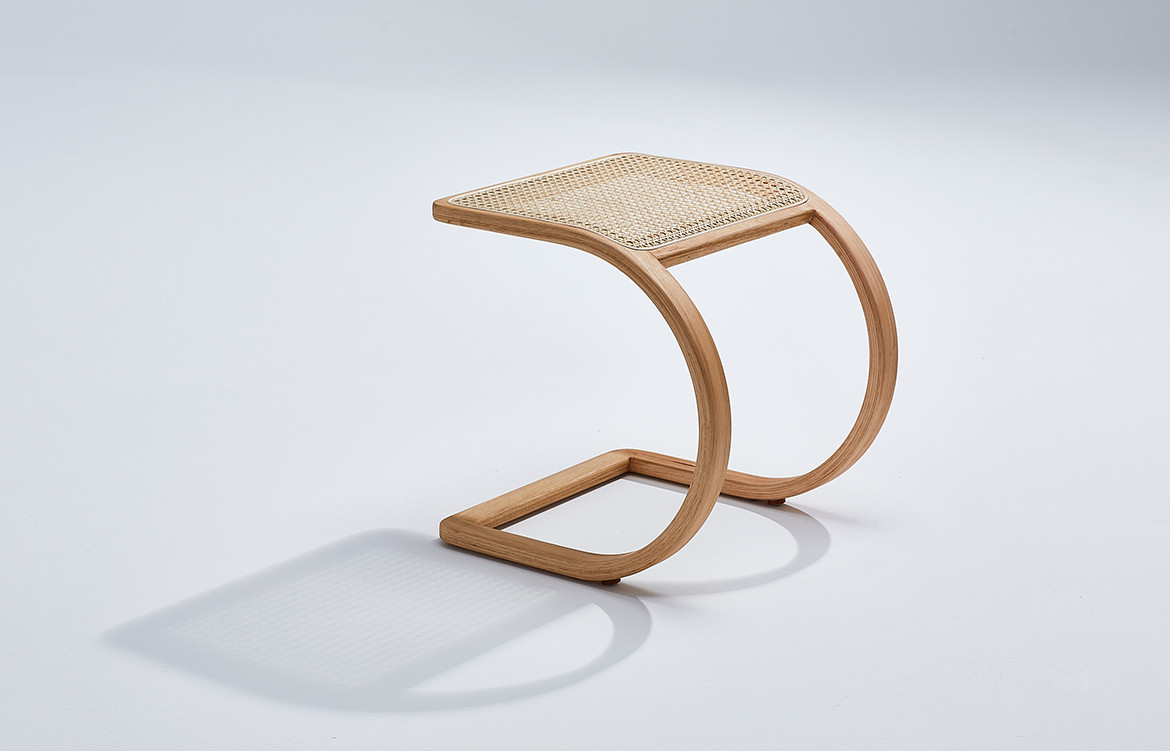 Heimur launched in 2015 as a passion project from the entirely self-taught duo Nathan Lawrence and Luke Van Aurich. Their mission was simply to create beautiful furniture – stylish and of high-quality – that could be enjoyed by those who owned them.
However Heimur also recognises the important role furniture can play in our lives, both as items to be treasured, and as a form of self-expression. Everything Nathan and Luke create is made to order, designed specifically with you in mind, and yet, Heimur is adament their furniture is as affordable as possible.
Heimur
heimur.com.au
So Watt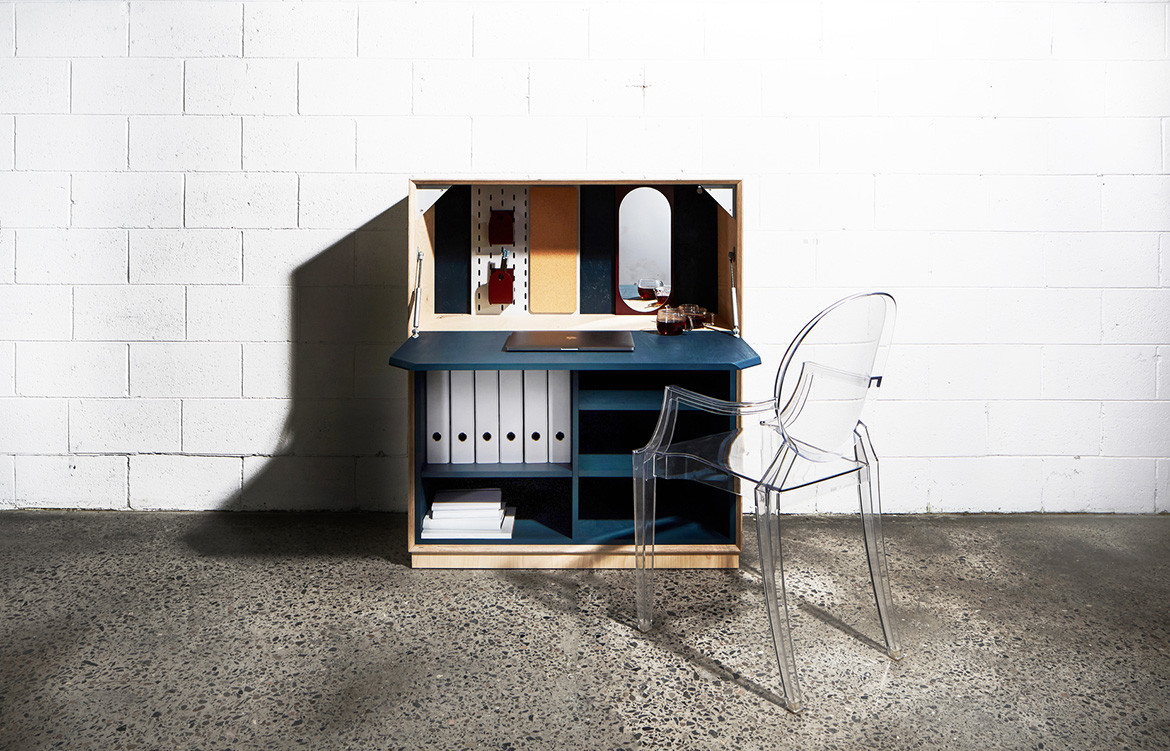 Breaking away from the norm, So Watt Design Studio comes at furniture manufacture from a slightly different angle. Founders Jonathan Biet and Sophie Bain are both qualified in industrial design, and this is the driving force behind their creations.
Sustainable, ethical furniture is at the forefront of what they do, as is meticulous, functional design. They work with a variety of materials from plywood to plastic, which gives their design a lightweight, contemporary feel. And of course, being industrial designers, every item feels diligently considered in its creation. Function and form merge perfectly here.
So Watt Design Studio
sowatt.com.au
Plyroom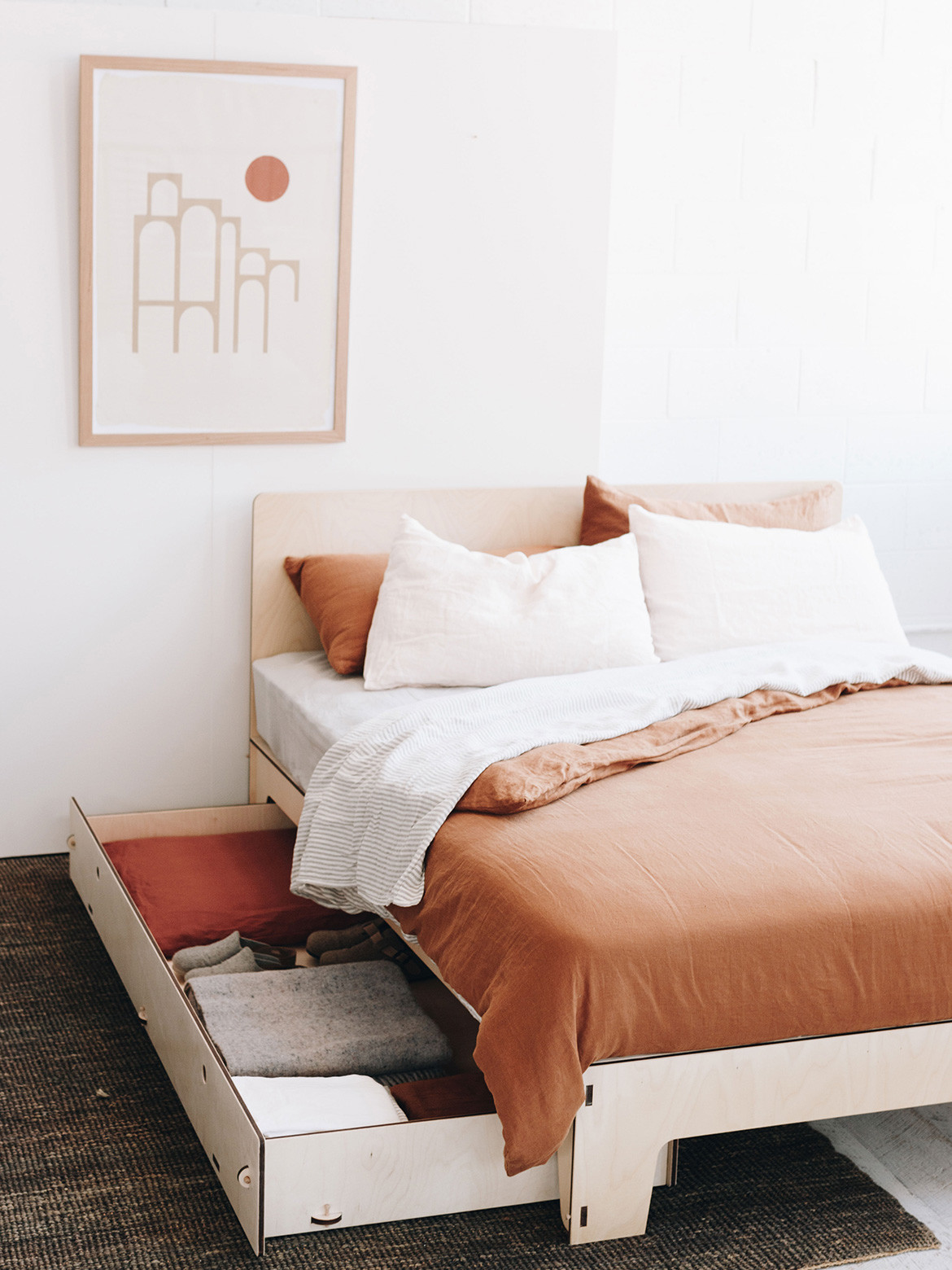 Plyroom adopts a minimalist mindset. Born out of a desire to reduce its footprint, not only do Plyroom's designs look minimalist in aesthetic, but their values align with the mantra less is more.
For Plyroom it's about taking stock of what is really important in our lives. And for many of us, when we really get down to the nitty gritty of it, those important things tend to be small moments with loved ones, treasured memories, or objects that hold a mindful spot in our hearts. As such, Plyroom believes that furniture should be consciously considered, both when it's manufactured, and when it is bought. Pared-back staples that encourage simpler living create smaller footprints on the earth and in our minds, too.
Plyroom
plyroom.com.au
MJP Studio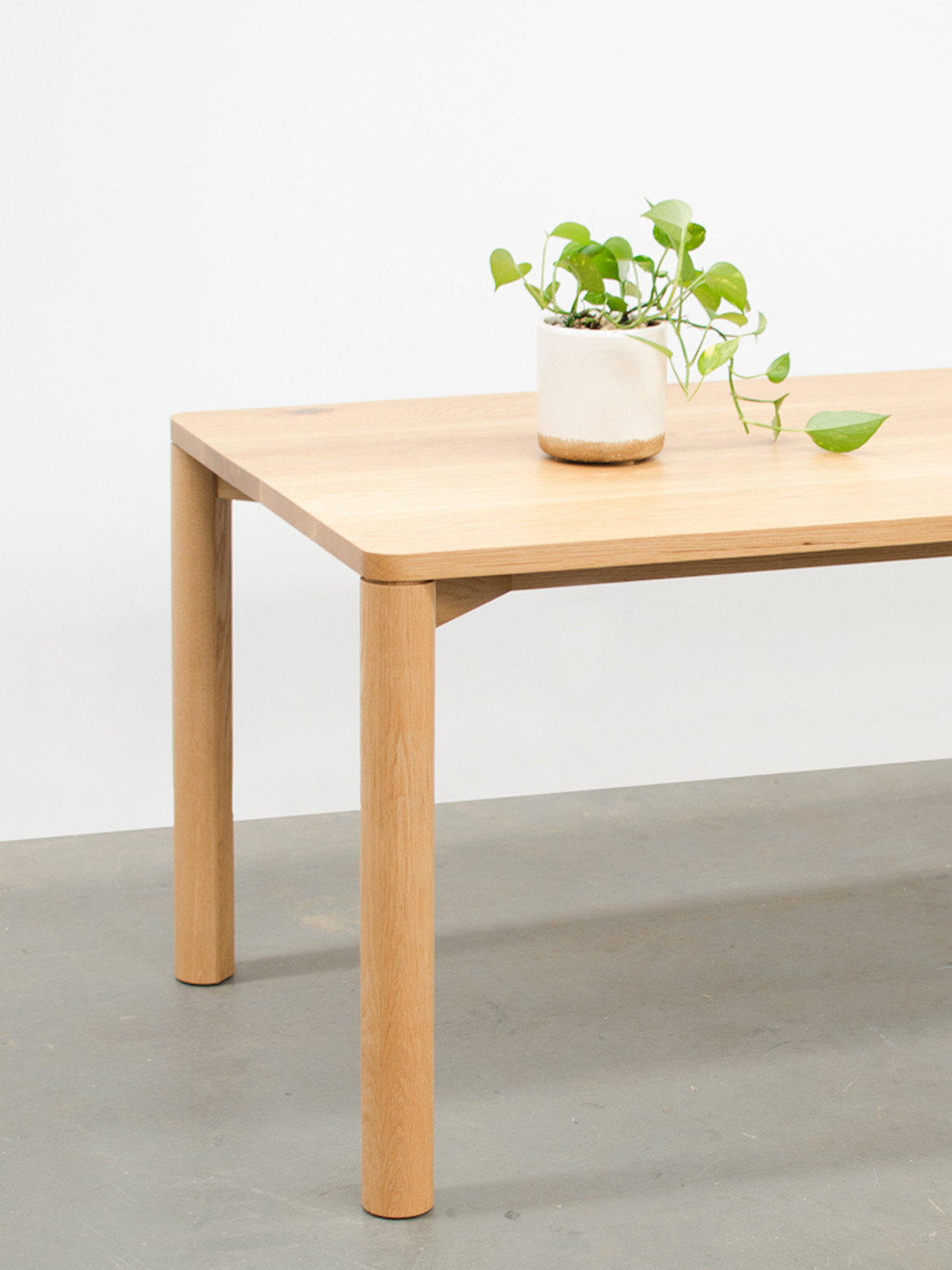 Matt Pearson runs his furniture and object-design studio out of Adelaide. Like each of the designers on this list, crafting long-lasting pieces that become one of the family is what drives MJP Studio.
Every item is hand-made to order and customisable in timber, finish and size. For Matt, he envisages his pieces becoming part of the family, with each memory created around them over the years being formative in the lifespan of the piece. MJP Studio's Designs float somewhere between seamlessly minimal and effortlessly classic. Where the two collide there is a beautiful dance between function and art. And of course, affordability is key to what MJP Studio does.
MJP Studio
mjpstudio.com.au
We think you might also like the Kinuta Collection by Karimoku Case Study
Tags: Affordable Designer Furniture, Alexandra Longstaff, Heimur, Idle Hands, local design, MJP Studio, plyroom, So Watt
---