Whether it's Tiffany Blue or Hermes Orange, there is no denying that colours, patterns and designs are signifiers that command our attention. Over the years, adored fashion labels like Burberry and Fendi have been successful in instilling in us the uniqueness of their colours. By extension, we use these signifiers to define our own individual style and tastes.
Beyond the clothes you wear, you can put your own personal stamp on your space with La Cornue's incredible collection of bespoke cooking appliances. An icon of French design, each La Cornue Chateau appliance is customisable in an endless range of colours, trims, sizes and combinations, and design options, turning every piece into a singular work of art that can be passed on to the next generation.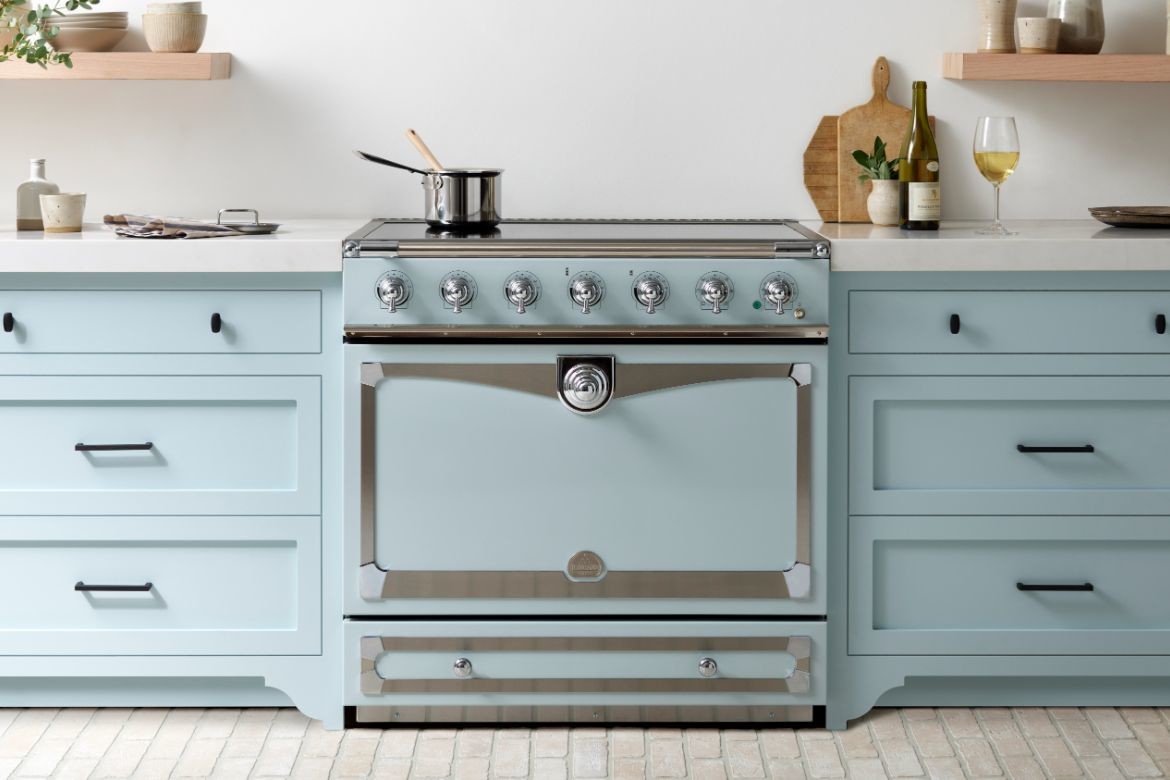 Two different-sized vaulted ovens, one gas and one electric, are combined in the Le Château 165 kitchen range cooker, which is topped with a choice of five different range top configurations. The robust enamelled doors, cast aluminium door seals, and roomy interior airflow structure of the Château vault ovens, which are handcrafted in Paris like all of La Cornue's appliances, guarantee perfectly cooked meals. The gas vaulted oven's distinctive shape helps air to flow freely and evenly, sealing in natural juices and enhancing flavours while its G4 technology guarantees that every dish is cooked uniformly.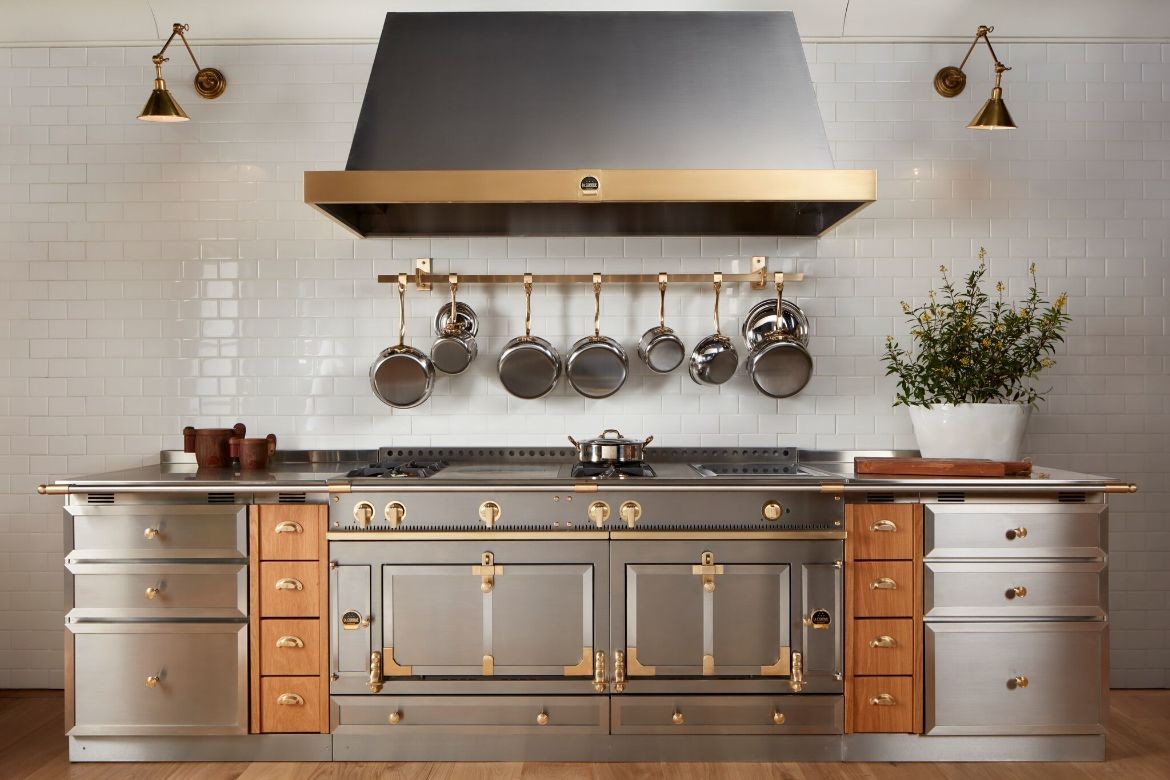 Like any fashion classic, a La Cornue cooker is a masterpiece in itself, with every single detail designed to combine excellence with refinement. The crown jewel of the Château Series, the Grand Palais 180 kitchen range cooker is 180cm wide, and combines two large vault ovens that can connect to gas and electricity, set beneath one of seven rangetop configurations. There are numerous possible configurations available for the stainless-steel cooktop, including combinations of induction, gas, wok burner, French skillet and teppanyaki.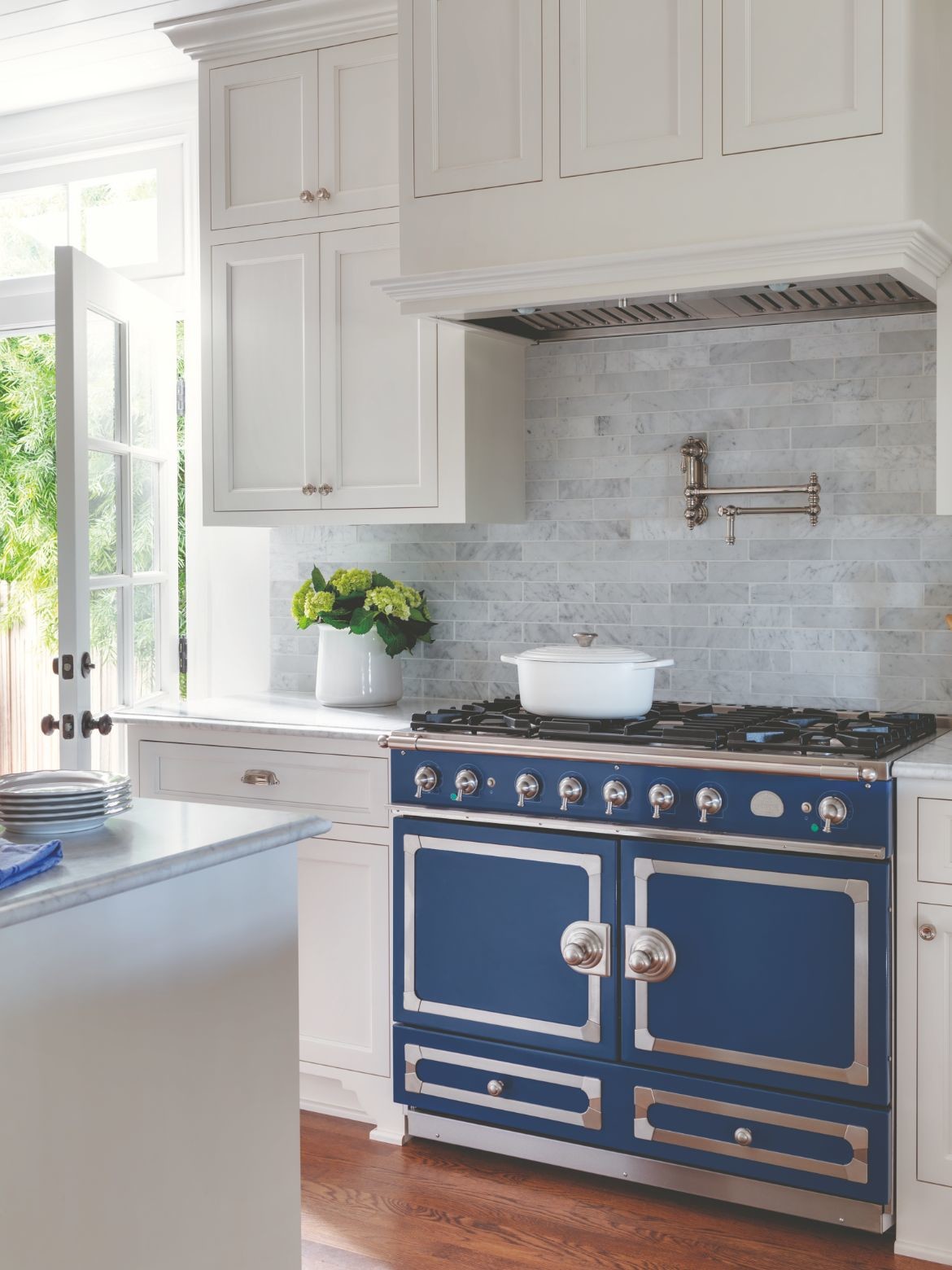 The highly customisable Château ovens are specially made to suit your unique interior style. You can tailor the range to best fit your space thanks to the over 8,000 available configurations, colour, and trim combinations. Whether it is the range of finishes, combinations of materials, or porcelain enamel color, the design options are almost unlimited. Every La Cornue appliance is built to last the test of time, regardless of whether it is used as an artistic focal point or a subtle piece within a more muted colour scheme.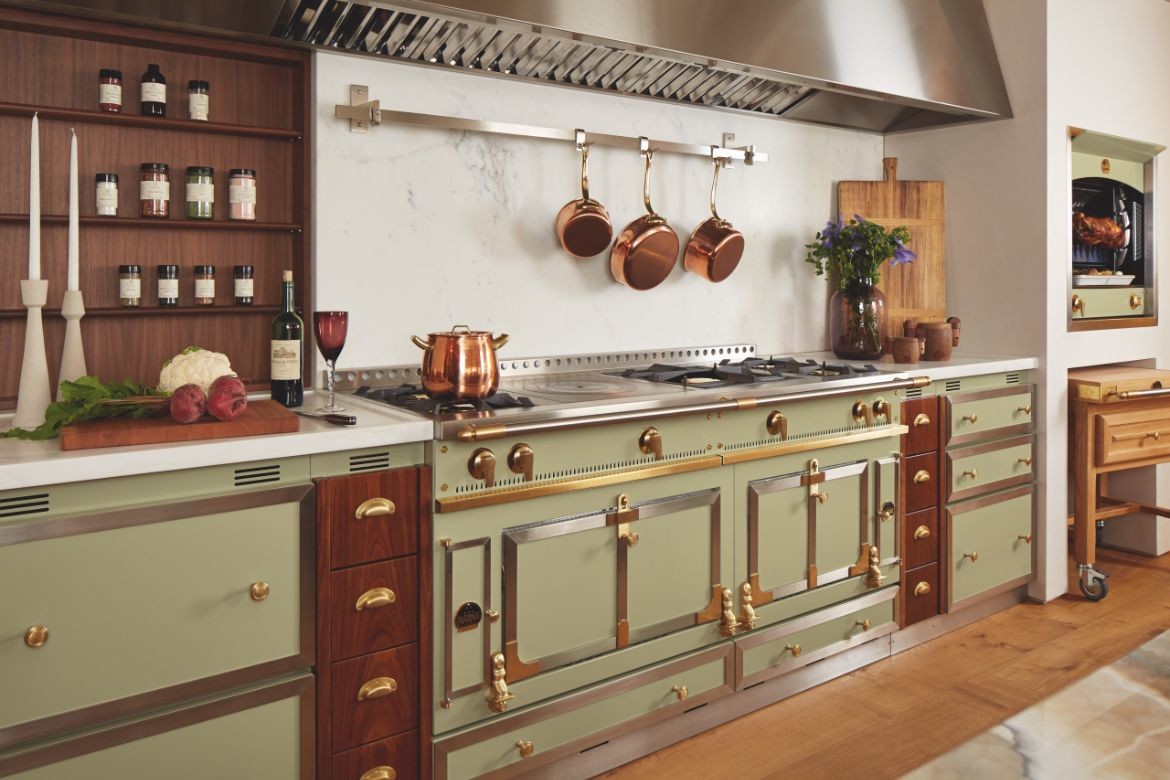 For gourmets who enjoy La Cornue's trademark design excellence without having an haute-couture range, the CornuFé Series offers high-performance pieces that make the French mode de vie accessible to everyone. The original model in the CornuFé Series, CornuFé 110 is 110cm wide, with two electric convection ovens; seven cooking modes; five powerful brass gas burners; and two storage drawers. CornuFé 90 is the smaller, more affordable model, that nevertheless captures the collection's classic elegance, signature design and excellent cooking performance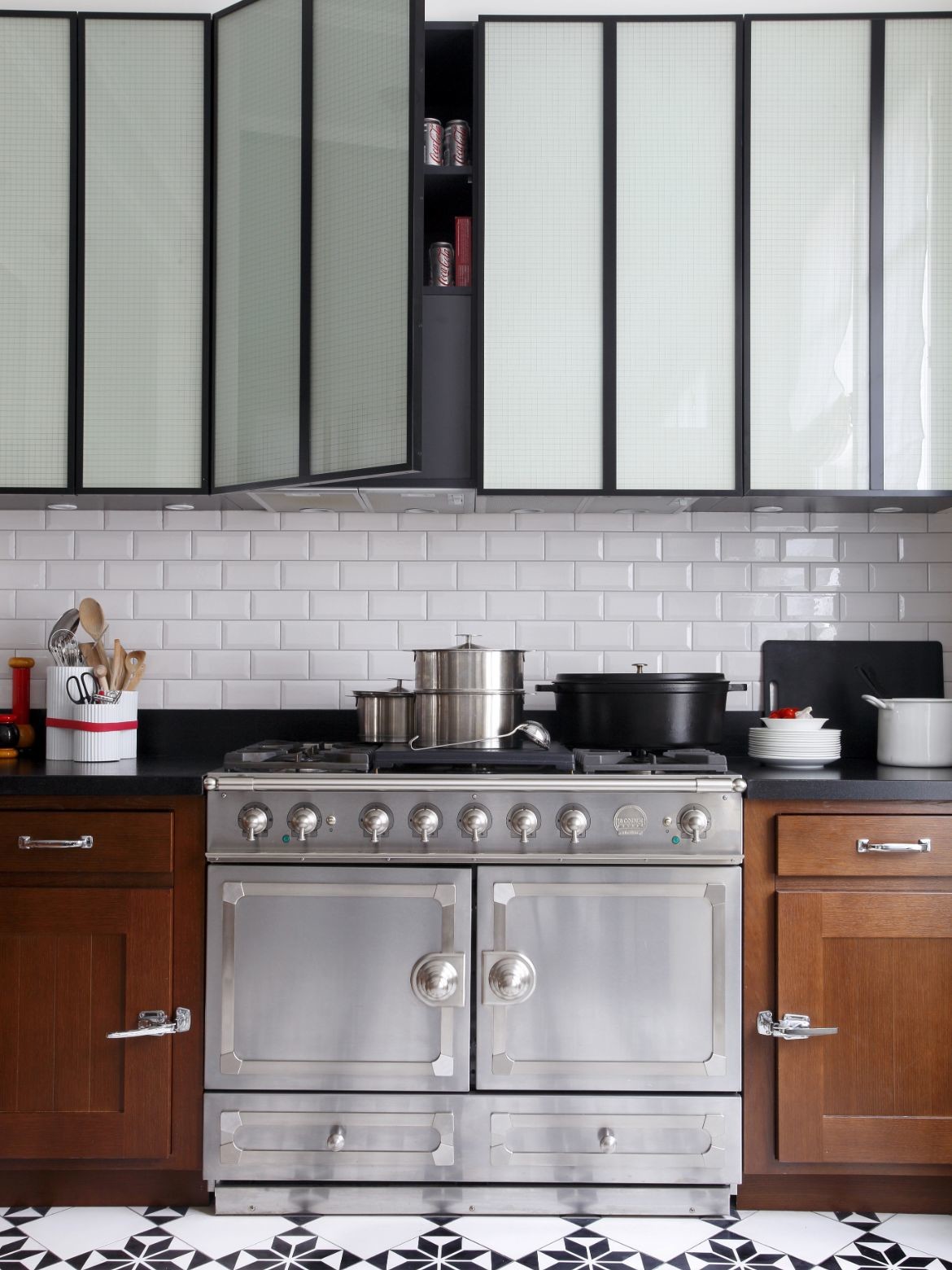 In addition to the three trim accent options of polished brass, satin chrome, and polished chrome, the CornuFé 110 and CornuFé 90 Albertine are both offered in seven traditional colors: brushed stainless steel, dark navy blue, matt black, Paris blue, pure white, shiny black, and antique white (by special order). Special orders are also accepted for bespoke colours.
For more information on the La Cornue range, visit Andi-Co Australia's website here.
La Cornue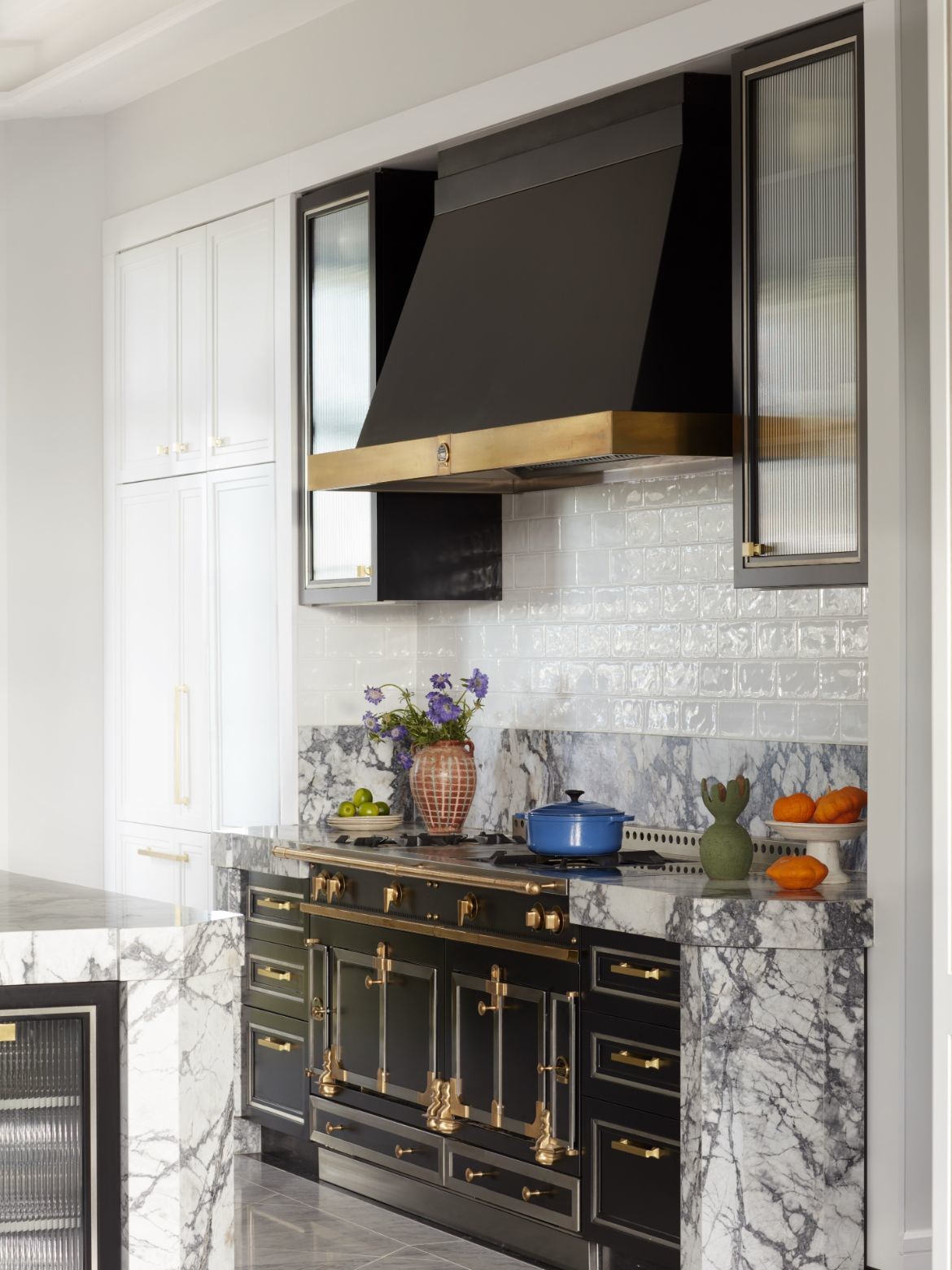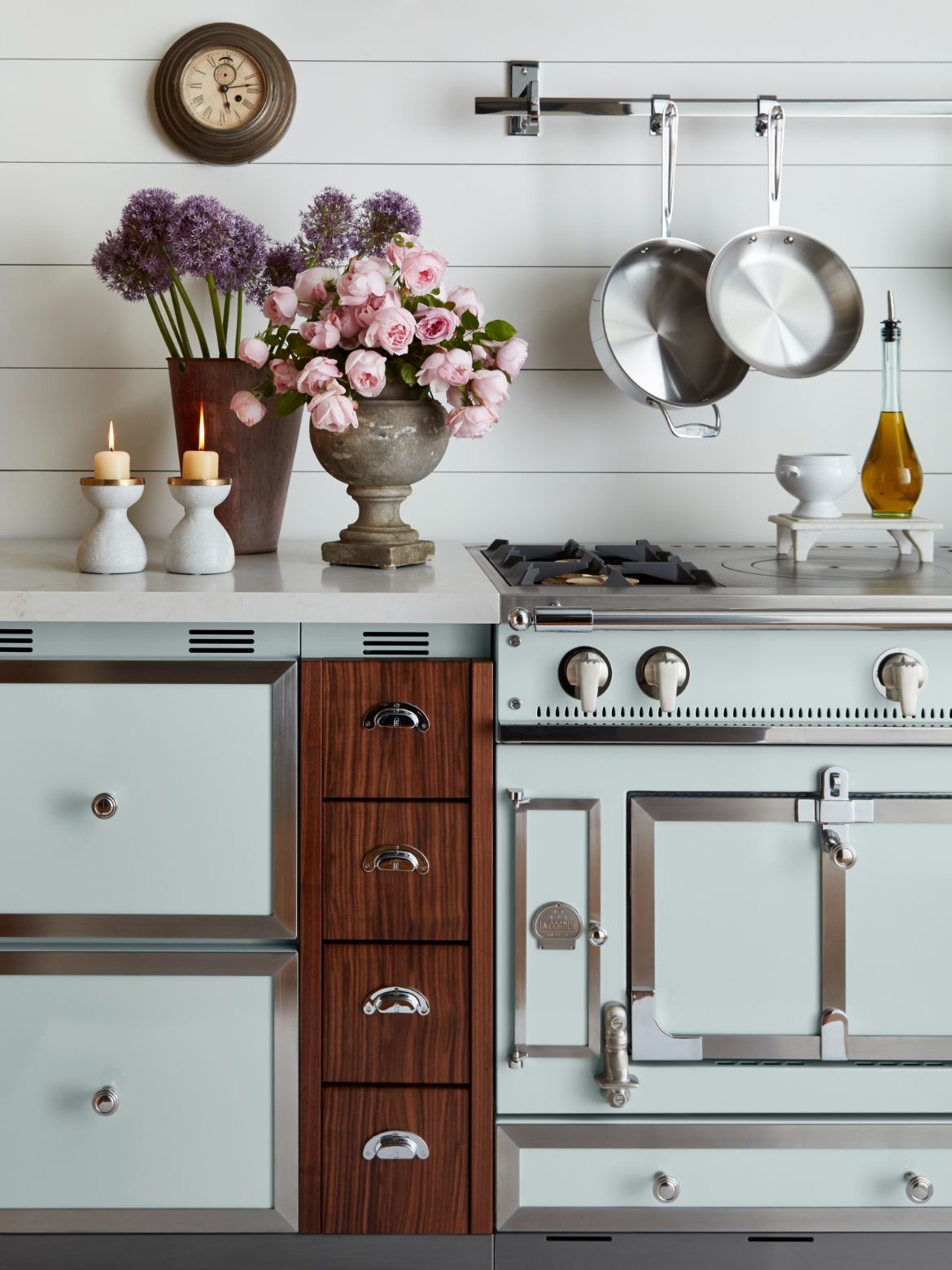 We think you might like this story on La Cornue's CornuFé cookers bring a French classic into Australian homes.
---