Distinguished, classic and always elegant, a freestanding bathtub can be the final piece in completing the look of a contemporary bathroom. Functional and stylish while also raising the value of the entire home, freestanding bathtubs are the bathroom design piece that never goes out of style.
The freestanding bathroomware from Antonio Lupi includes a range of bathtubs, as well as matching freestanding sinks available in styles, shapes and sizes to suit any home.
Mastello
Mastello, designed by Mario Ferrarini, is an ergonomic freestanding bathtub that is stylish and functional to a tee, thanks to the comfortable integrated seat and edge that rises gently towards one end of the tub.
While politely small in size to suit the constraints of modern living, Mastello can actually accommodate people up to 195-centimetres tall. A micro oasis of relaxation for everyone with a well-being guaranteed – all within the stylish designer pleasure of a freestanding bathtub.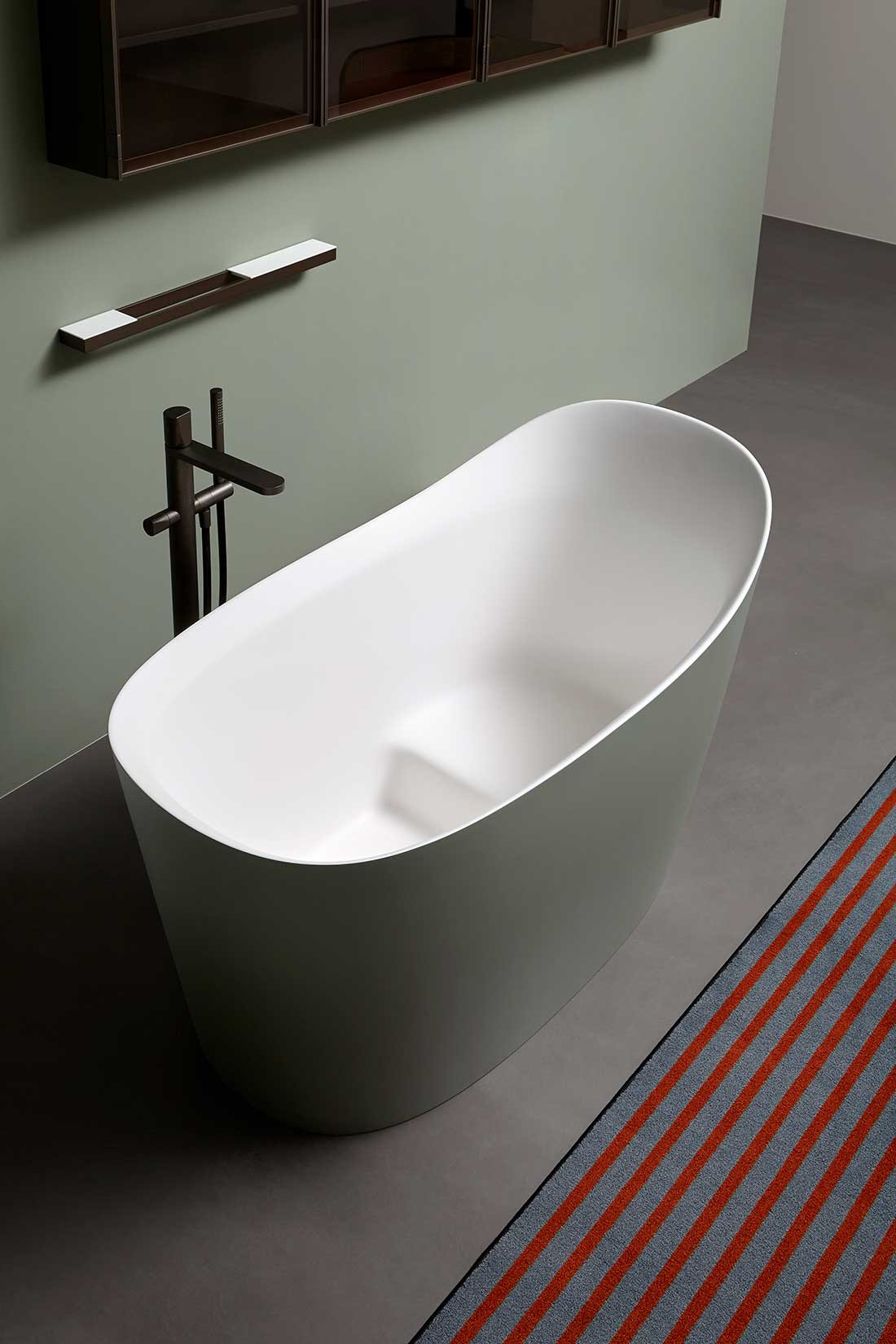 Designed using Antonio Lupi's Flumood material – composed of a hard-wearing mix of aluminum hydroxide and synthetic resins – the freestanding bathtub is designed with fluid lines, soft shapes and candid surfaces that develop without interruptions.
The Mastello freestanding bathtub perfectly accompanied by a series of Antonio Lupi accessories…
Plissè
Born in with a Carrara marble and then realized in Flumood, the Paolo Ulian designed freestanding sink Plissè is the perfect partner to any freestanding bathtub.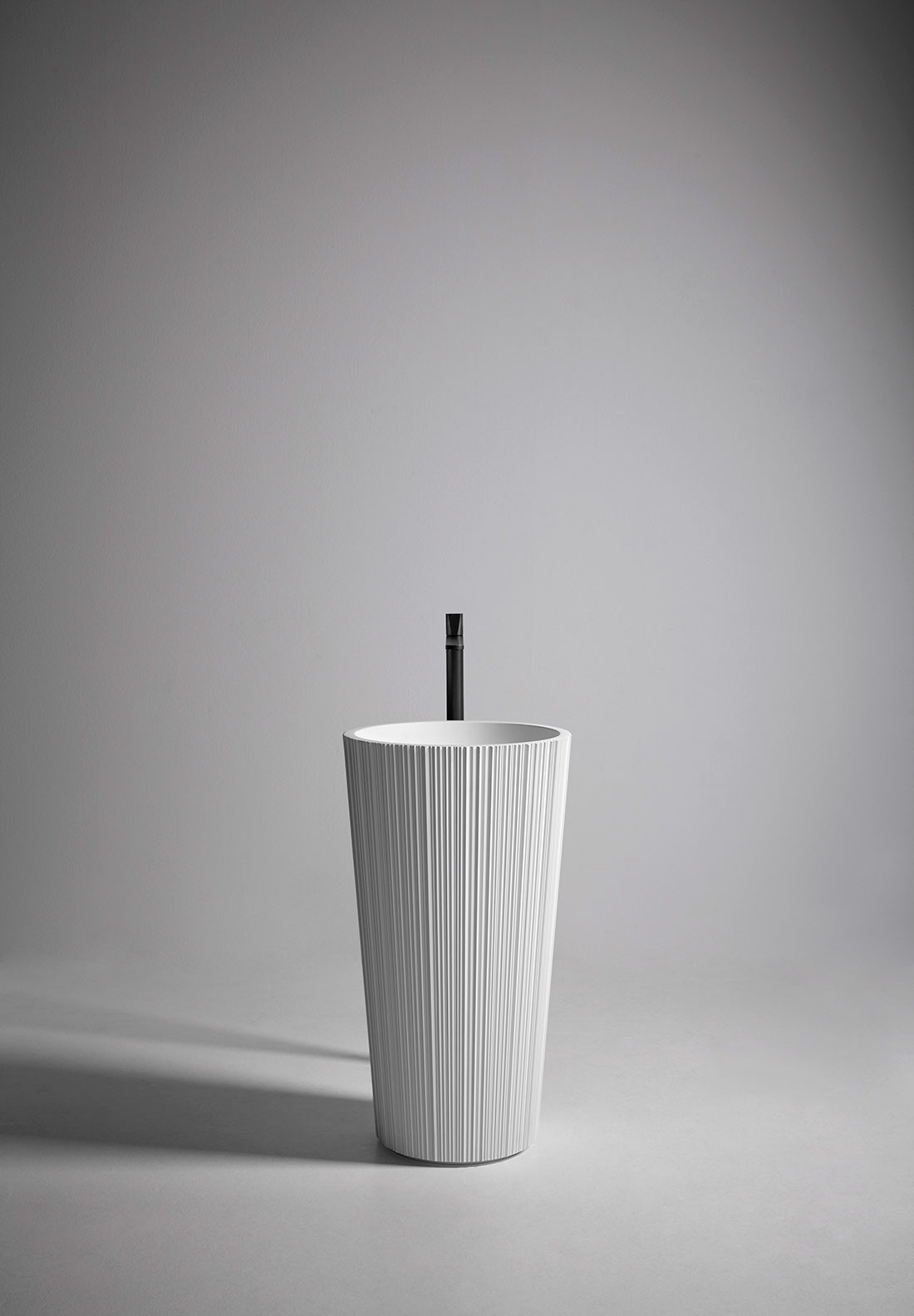 The deep thicknesses of marble is an eye-catching feature of the basin, with its waterjet cutting through the design in a pleasing fashion. With aesthetics based on the spontaneous beauty of imperfection, irregularity of rhythm, and of randomness, this is a basin where light and shadows play with the design, resulting in a design that is as stylish as it is functional.
Vitreo
Vitreo is a single Cristalmood block that seamlessly expresses all the elegance of the material and the classic geometry of the sink shapes. A decagonal shape, the characteristic design of the sink does not fight with the leading role of water, rather enhances it.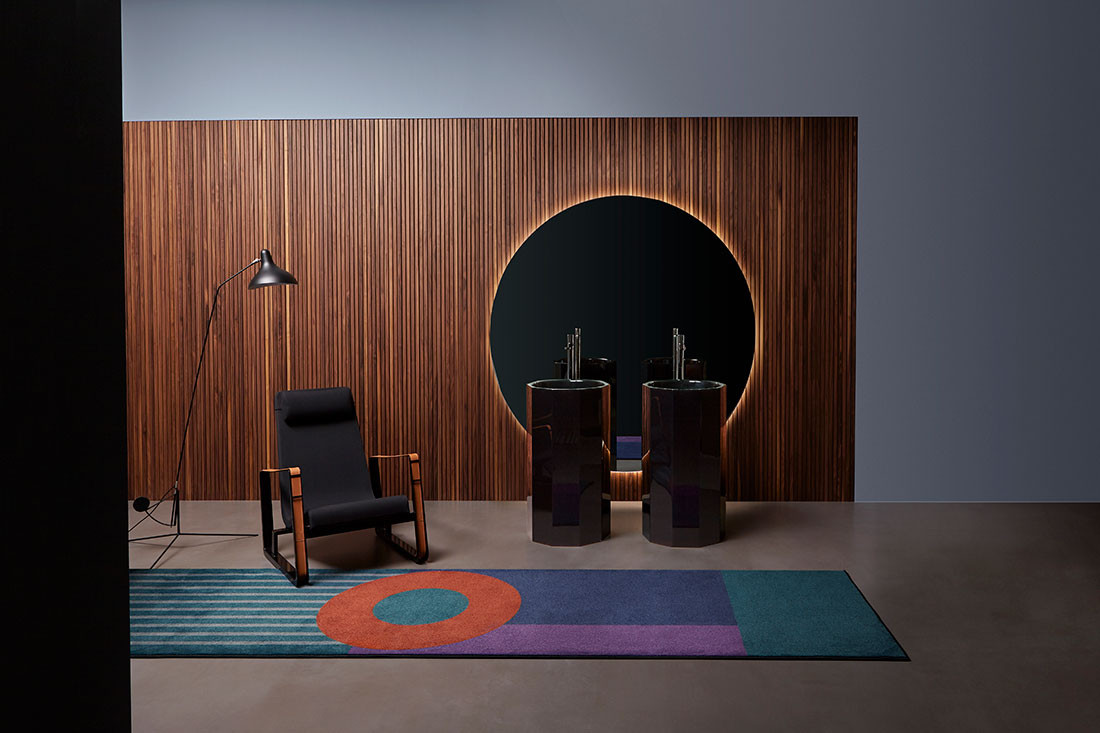 Available in 10 colours, Vitreo can suit any contemporary bathroom aesthetic and thanks to the Cristalmood material, no two sinks will ever be identical thanks to the slight differences in colour, size, and thickness of each build.
Circus
Perfect geometrical shapes have always been popular in interior design, and antoniolupi's Circus mirror reflect that – literally. The perfectly circular design of this mirror satisfies any aesthetic, and as it is available with or without LED-lighting, this mirror is the perfect solution for any bathroom aesthetic.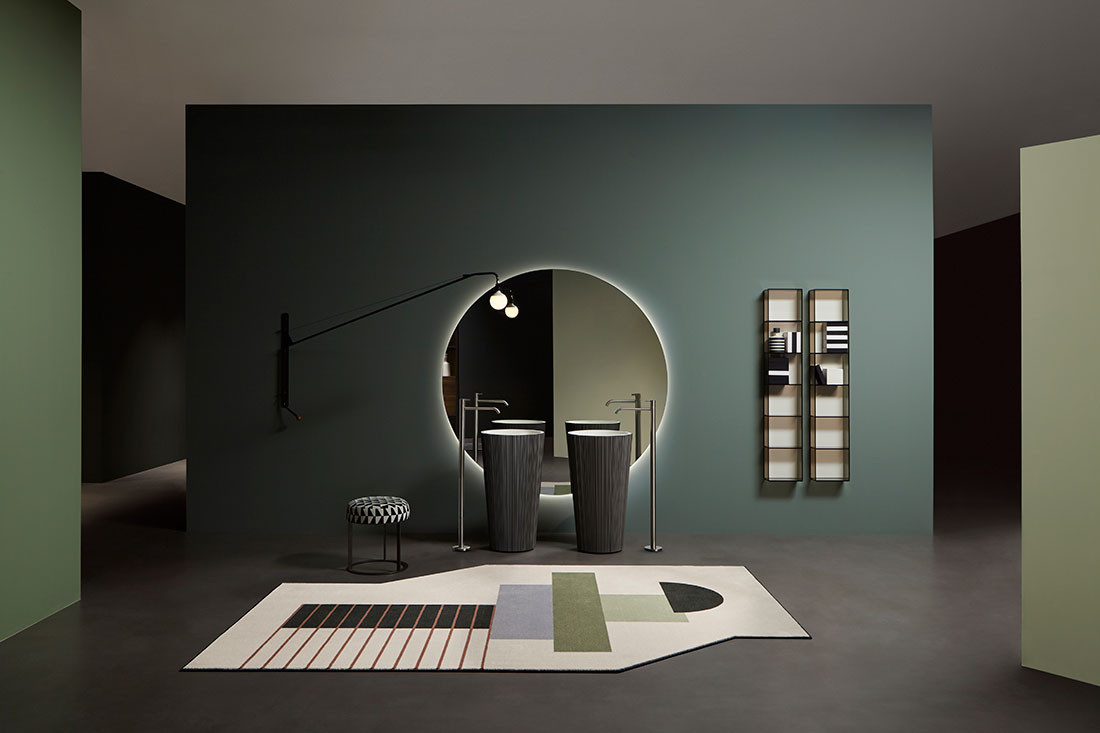 AllAntonio Lupi collections are elegant, contemporary and vibrant – the perfect freestanding bathtub and accessories to suit are just a moment away.
Antonio Lupi
antoniolupi.it/en
Tags: Antonio Lupi, Basin, Bathtub, Circus, freestanding bathtub, Mario Ferrarini, Mastello, Mastello freestanding bathtub, mirror, Paolo Ulian, Plissè, Vitreo
---