With a growing presence around the world, Aquabocci is an exciting designer brand that offers a range of stylish, low-profile balcony channels, drains and grates that are ideal for opening up outdoor spaces. Their modular components allow for easy customisation for any application, whether it is for apartment balcony drainage or two-storey residential applications.
Balcony drainage systems can elevate a building's features if they can be embedded in a way that is almost unnoticeable, without compromising on durability or performance. Below are some of the key considerations when selecting a balcony drainage system.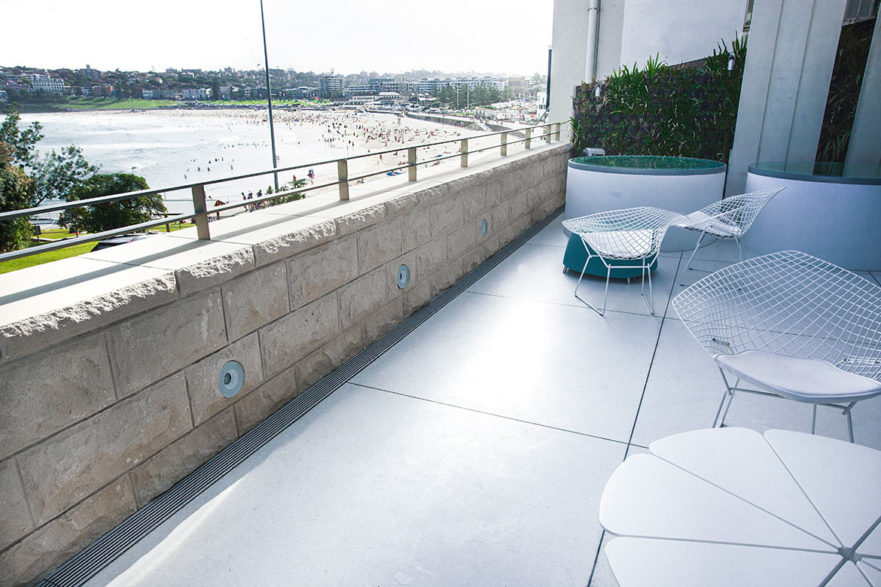 Where to install your balcony floor drain
More often than not, balcony drains are placed in the middle or corner of the terrace, with the floor sloped towards the grate, directing water into a very small balcony drainage outlet. In recent years, homeowners have been increasingly drawn to linear drains or level threshold solutions situated up against the front or side of the terrace walls or attached to the doorsill.
Linear and threshold drains provide the ability to pitch the floor in one direction and have the advantage of catching a greater surface area of water with a small footprint.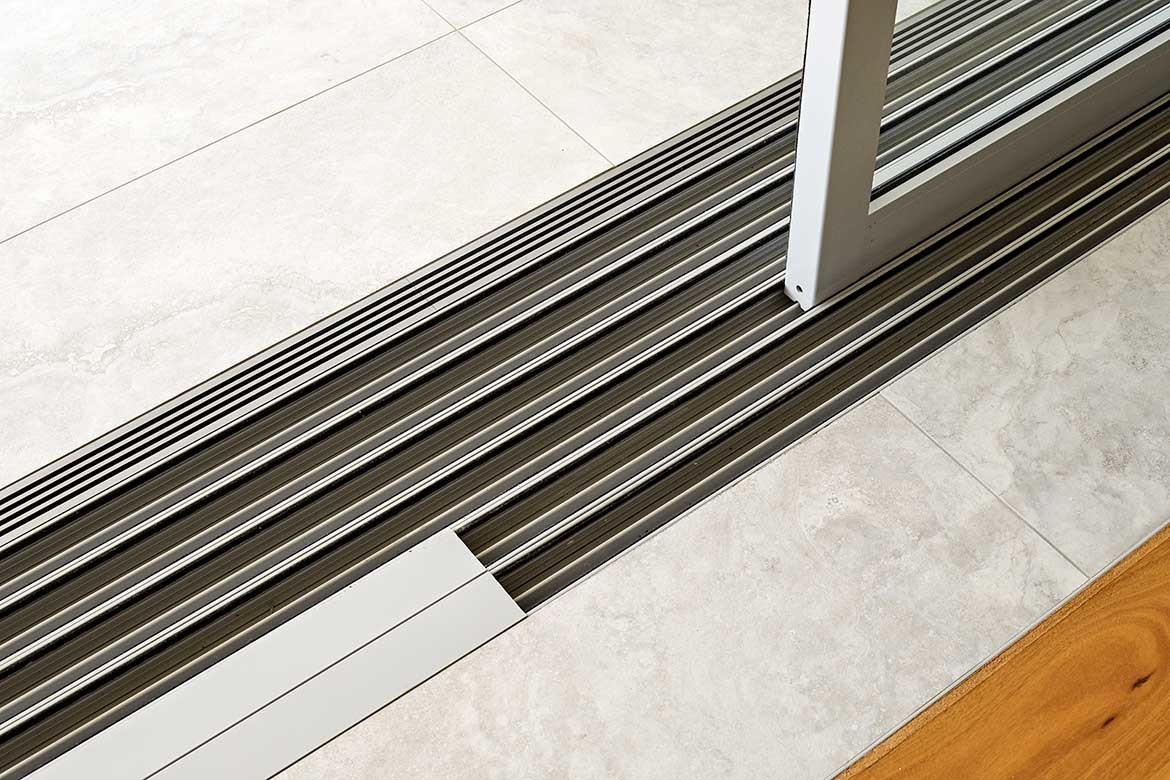 Aquabocci offers a range of balcony drainage solutions that enable grates to sit level with the floor, maximising available floor space. The Blade-T External model includes height-adjustable spacers that allow the balcony grate to match the thickness of the floor tiles. With a few simple adjustments, the grate can be seamlessly embedded onto the floor resulting in a leveled surface that allows water to be drained away easily.
If you want superior drainage around the doorsill area, without obstructing access between indoors and outdoors, products such as the R-47 Threshold Drain provide the ideal solution. This model has an open side entry point that allows the water to be carried from the door track into the balcony drainage channel, offering excellent drainage possibilities while protecting interiors from water ingress. Its flush-fitting design eliminates the trip and wheelchair hazard of step-down partitions.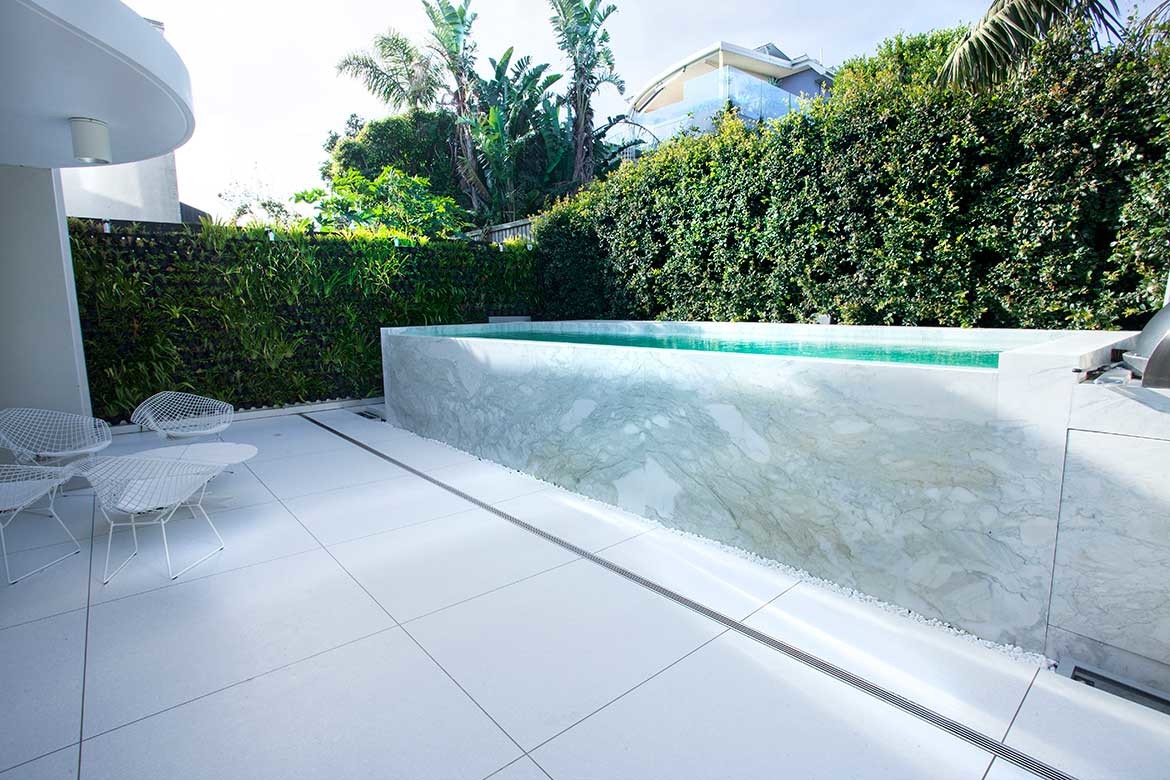 Styling balcony drains for a clean and seamless look
Each Aquabocci drainage system can be cut to suit the dimensions of the area. Your balcony or terrace drainage system can be easily crafted to accentuate the shape of the area.
For a refined finish, Aquabocci's range of balcony linear drains and grates can be seamlessly embedded within your home's architecture. The best products feature a shallow drop, allowing contractors to install grates flush with the balcony floor, while embedding the pipework in a way that is minimally intrusive. The S66 Low Profile and A30 Low Profile models are ideal for this exact purpose.
Each Aquabocci product is developed in house with low-profile designs and four standard colors: Titanium, GT Silver, Black and Champagne. These options provide the freedom to achieve a variety of styles, from ultra-minimalistic to classic looks, and everything in between.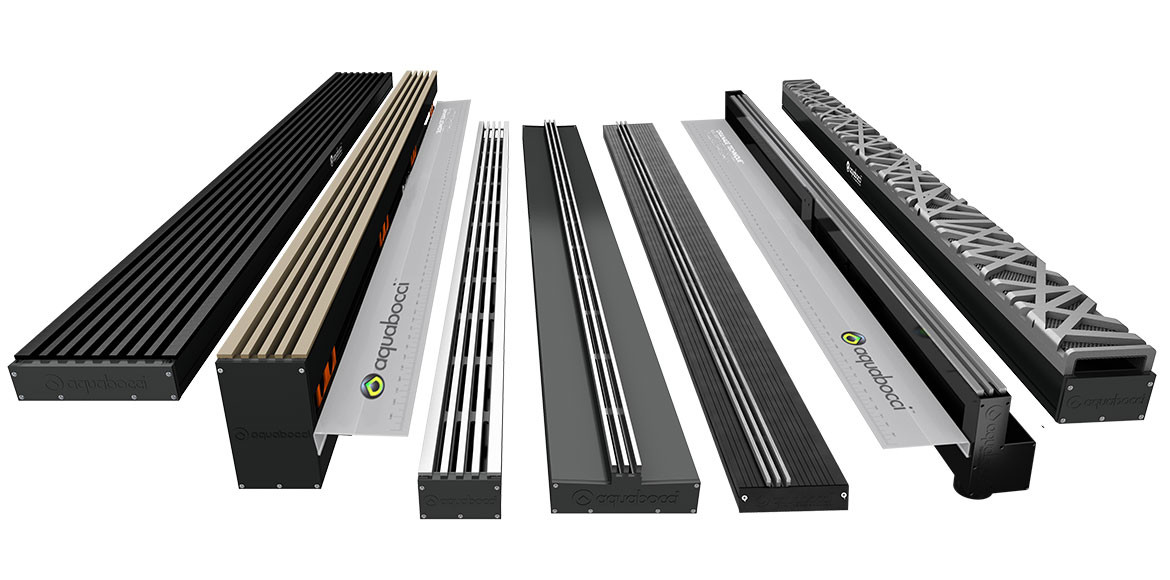 Choosing a product that will last
Aquabocci's flush-fitting channels, drains and grates create a safe space all year round. Made from marine-grade anodised aluminium, their drainage products are guaranteed to not rust, corrode or tea stain around salt water or chlorine, and come with a 10-year warranty.
To view the unique Aquabocci colour and model options online, visit their website at aquabocci.com.au.
Aquabocci
---