Five years ago – almost to the day – Susan Pehar, an interior designer hailing from Geelong, Victoria, was perusing a boutique design fair in Dubrovnik, Croatia, when she experienced something akin to love at first sight. It was the moment she discovered the craftsmanship of Bosnian furniture designer and maker, Artisan.
"Fascinated by the furniture's quality and style, I was soon crouched under chairs and tables, running my hands over the natural timber exploring the organic curves and moulded features," Susan reminisces. Fast forward six months, back in Geelong, the Artisan range had taken up permanent residency in her heart. Susan set out to make the love affair official, and eventually landed the exclusive role of sole Australian distributor for her beloved Artisan furniture.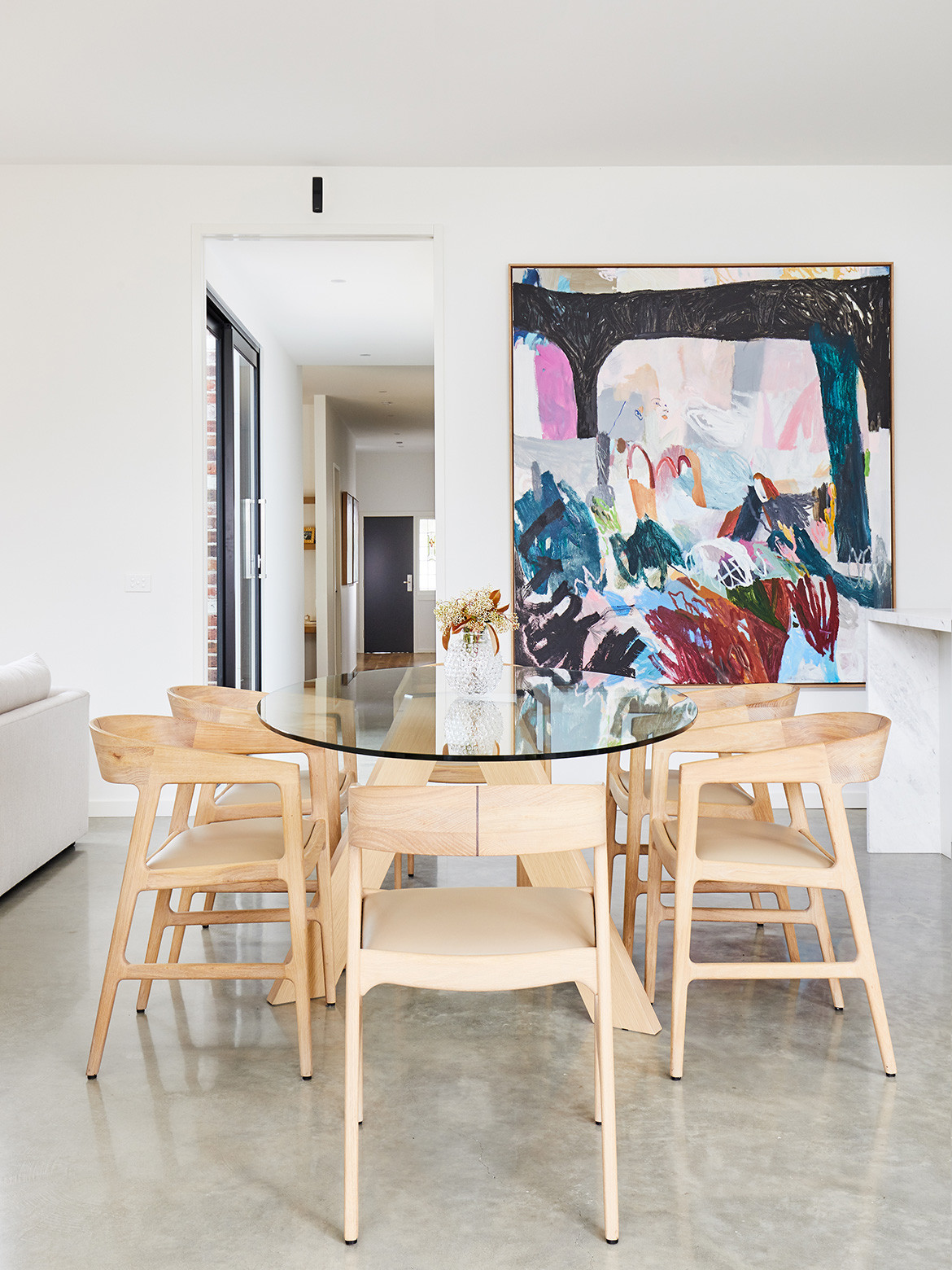 Simply browsing the portfolio of Susan's interiors practice, Ducksnest, it's easy to relate to her instant attraction to and appreciation of Artisan's pieces. Each is amorously crafted at the hands of artisans, from solid, sustainably sourced and naturally treated timber. Aesthetically, Artisan furniture is perhaps best described as classic modernist; rounded edges, soft angles, and tapered legs are just a few signature Artisan details that make the pieces robust, yet refined.
One of Ducksnest's most recent projects, a residence in Geelong West, is exemplary of the Artisan range's propensity to enhance almost any interior. The contemporary austerity of the kitchen/dining/living space's stark white walls, concrete flooring, and marble benchtop are offset with a sense of warmth, humility, and natural materiality; thanks to the Tesa Chair, Neva Bar Stool, and Invito Cube Coffee Table.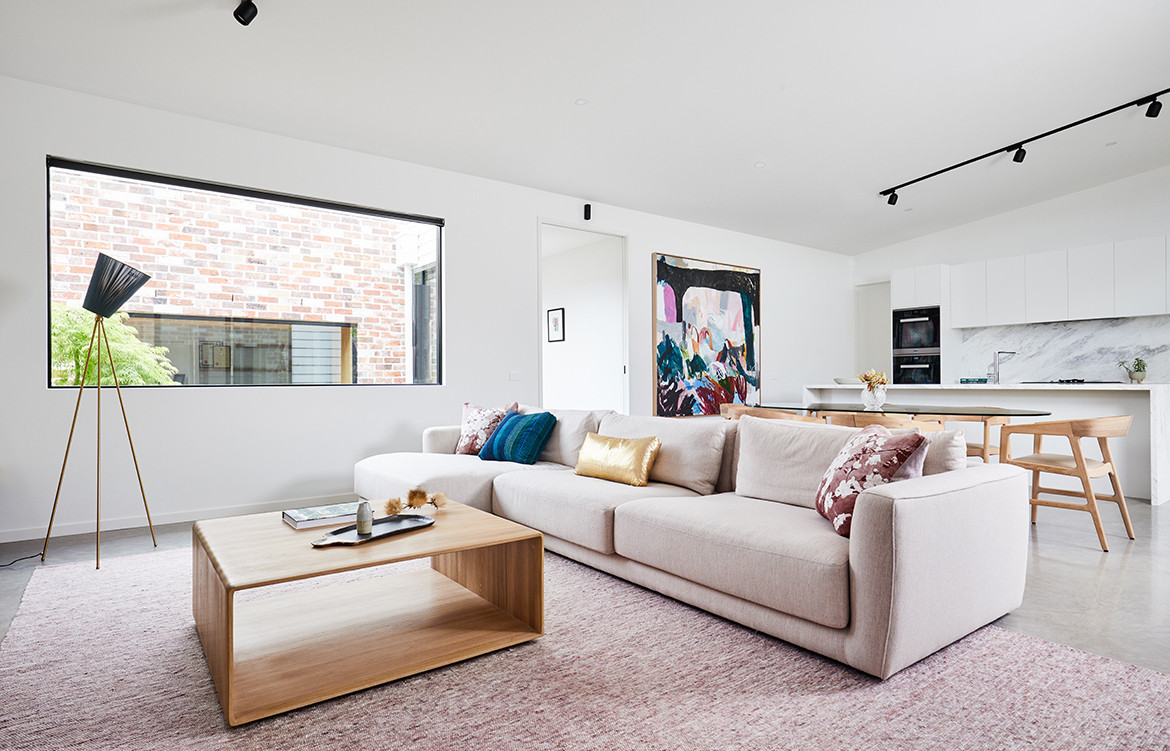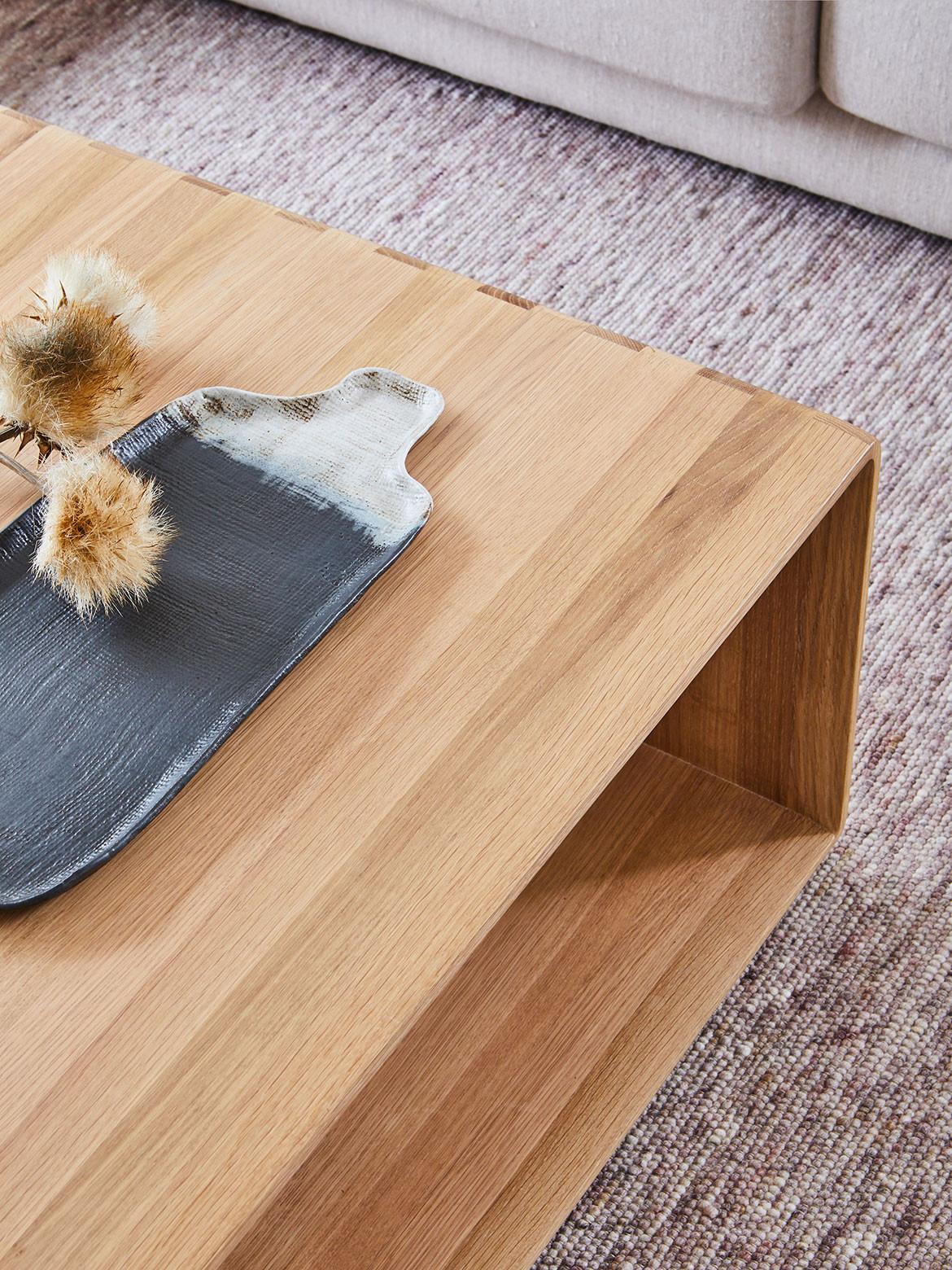 Soft, spherical and smooth, the Tesa Chair is reminiscent of timbers' natural growth. It's owing structure is pleasantly inviting, sculptural in shape, with minimalist use of materials and very comfortable. Set thoughtfully around a delicate glass table, the Tesa chair re-enacts the original strength, nature and poetry of timber.
Over at the breakfast bar, the Neva Stool evokes a similar effect. Part of Artisan's Neva collection of stools, chairs and tables, the Neva Stool has received a number of international awards including the Restaurant & Bar Product Design Award, Design Intelligence Award and German Design Award.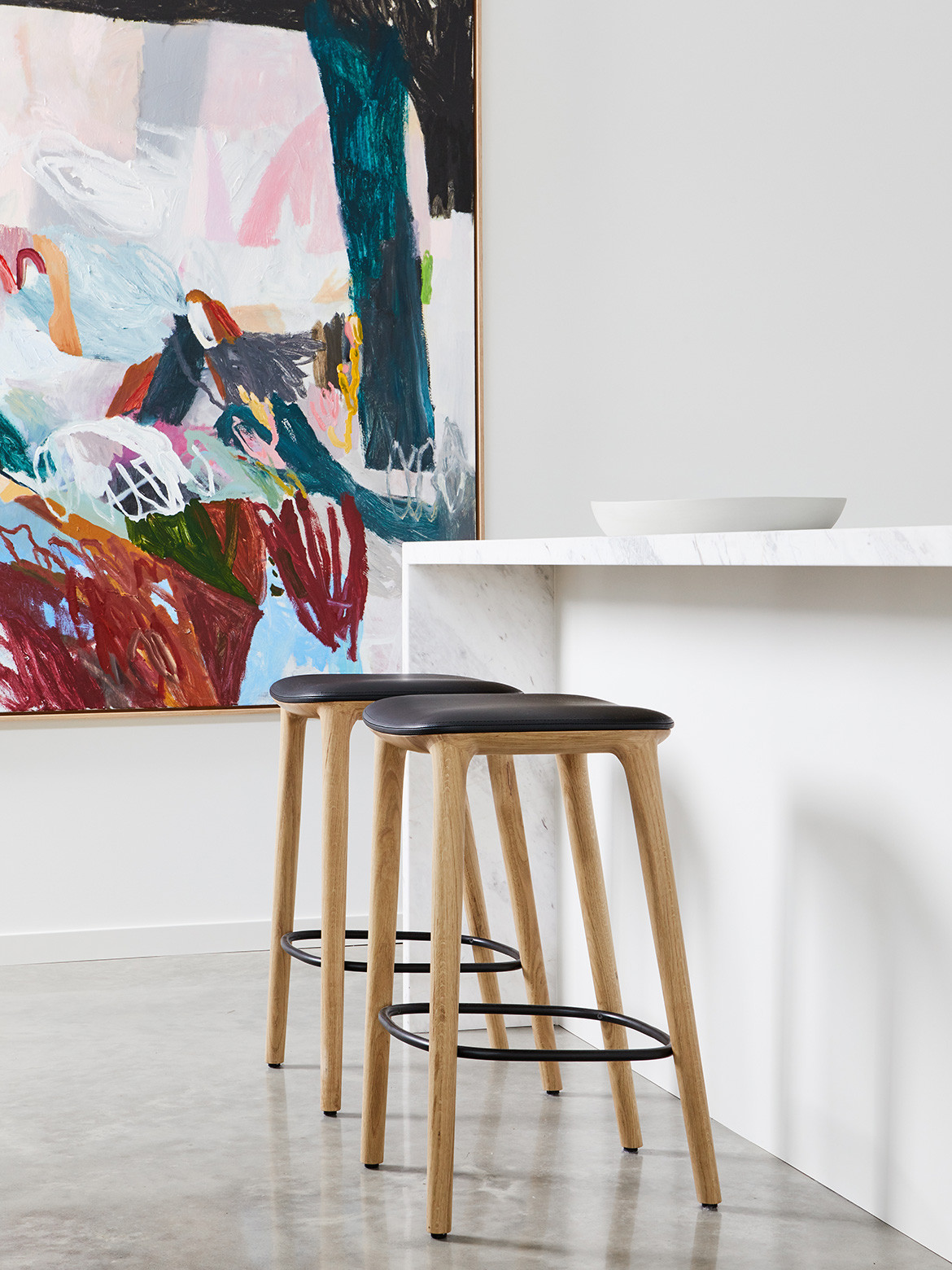 Taking pride of place at the centre of the living room, the Invito Cube Coffee Table is a stylish piece with extra storage space within the cube design. Attention to materiality and craftsmanship are inherently evident in the table's curved edges and celebration of its natural wood grain.
When it comes to Artisan's range of timeless, handcrafted furniture pieces, the Tesa Chair, Neva Stool, and Invito Cube Coffee Table are just the tip of the iceberg. For Australian architects, designers, decorators, and stylists who share Artisan's love for timber furniture, Susan and her production and specification team are equipped and skilled to offer endless custom design options.
Artisan Australia
artisanfurnitureaustralia.com.au
Ducksnest
ducksnest.com.au
Photography by Stephanie Rooney
We think you might also like the Kinuta Collection by Karimoku Case Study
---