When Jonathan Richards and Kirsten Stanisich started their own practice (Richards Stanisich) in 2018, the design industry across Australia was eager to see what would come out of former SJB talents. Having just designed the Elizabeth Bay Residences and the Hotel Rose Bay, the studio has recently ventured into product design, launching the Bell Table at Denfair as part of a collaboration with The Wood Room.
Known to have an aesthetic that is synonymous with timeless and adaptable designs, The Wood Room is an Australian-made furniture company that handcrafts high quality wooden bespoke products for the interior and exterior. Often featuring oak and rattan in its designs, The Wood Room successfully translates the warm qualities of wood into all environments.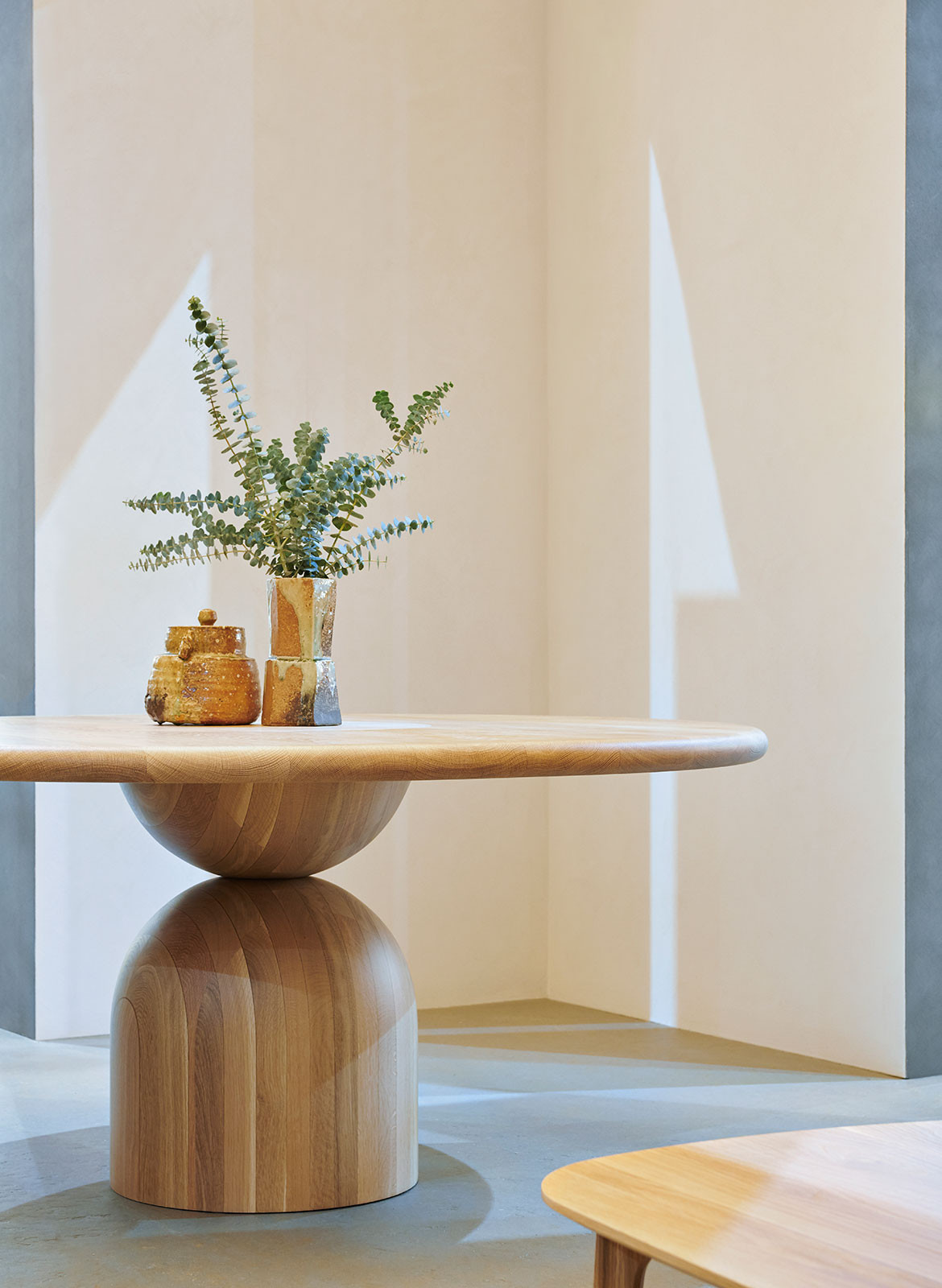 Previous collaborations between The Wood Room and Richards Stanisich have been focused on the residential sphere, and the Bell Table was inspired by similar principles; a simple but wonderful pleasure of bringing people together. "We believe in simplicity and craftsmanship," Jonathan Richards explains. "We like to keep things a little raw and primal – objects so natural that you have an immediate association with the design."
The table has a circular form, mimicking a primal gathering that draws people in to face each other. Handcrafted in solid American Oak with a sculpted base and plinth footing, the Bell Table embodies a simple tactile nature with soft edges, fitting suitably into a minimal or contemporary interior environment.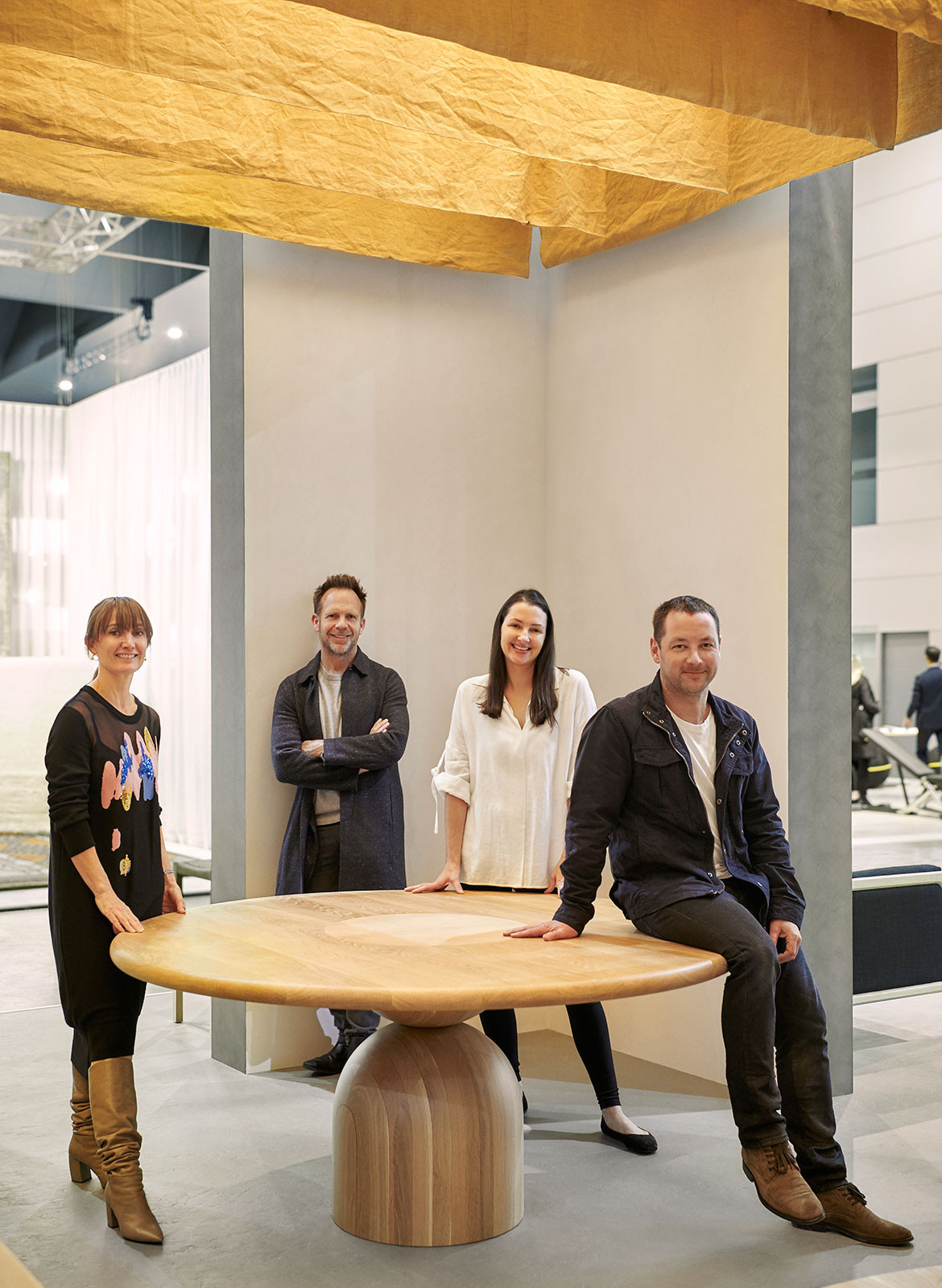 As a first attempt at furniture design, Richards Stanisich proves that it can inject its philosophy of wanting to create spaces that make people feel something in any project; big or small. 
Photography by Fiona Sustano
The Bell Table is available in Australia from The Wood Room.
The Wood Room
thewoodroom.com.au
Richards Stanisich
richardsstanisich.com.au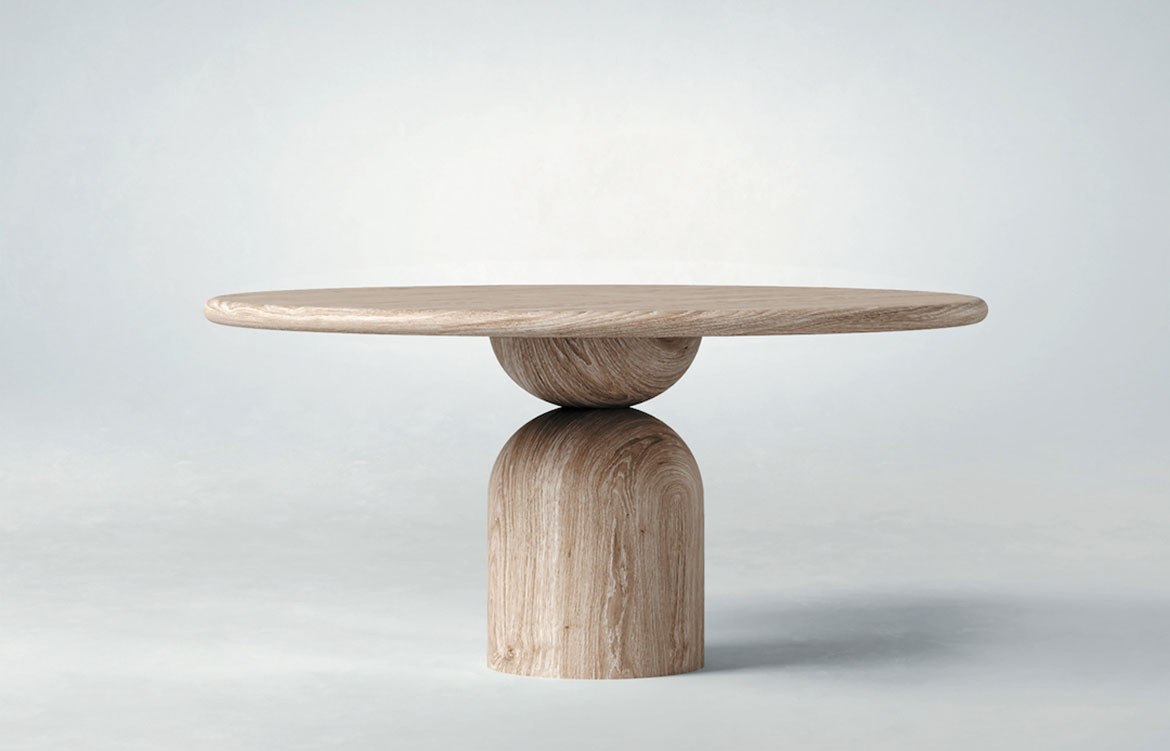 We think you might also like Richards Stanisich On Reinvention, Reinvigoration, And Client Relationships 
Tags: american oak, Bell Table, Fiona Sustano, furniture design, Jonathan Richards, Kristen Stanisich, product design, Richards Stanisich, Table Design, Thida Sachathep, wood
---