For a seamless space that makes family life flow more easily, bathrooms need some consideration for their function.
There is no fun-filled family bathroom to enjoy if it hasn't been planned properly in the first place. Worse, it might not last long at all in a busy family home if durability hasn't been considered from the very beginning.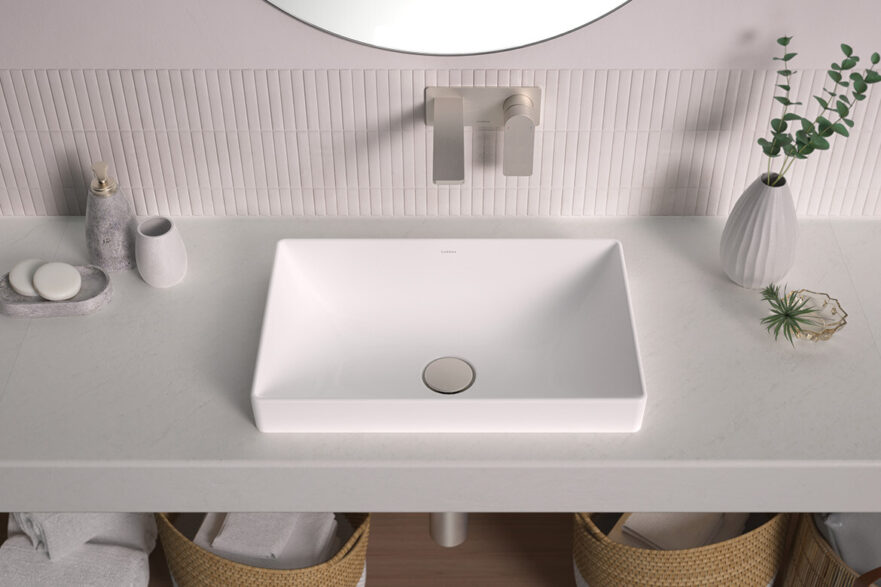 Caroma understands the requirements of a functional and stylish bathroom, which sets up a solid foundation for reliability and durability down the line.
First to consider in the early steps of the process are the layout and space planning. But don't forget the smaller details that can make a big impact, for instance, have you given thought to towel rails, hooks and storage solutions? Is there somewhere that all the toys can be packed away, and lots of towel hanging spots at the perfect height for a little one?
Caroma has a full suite available so you can mix and match to suit your lifestyle and space.
Bathrooms are made up of a number of parts and some of the core skills in designing them is how the different pieces come together. A toilet, of course, but then the placement of a shower, perhaps an overhead and hand shower combination, requires close consideration. Other elements to factor in are more bespoke pieces such as a bidet or a freestanding bath – it's all about how they create a coherent, functional space.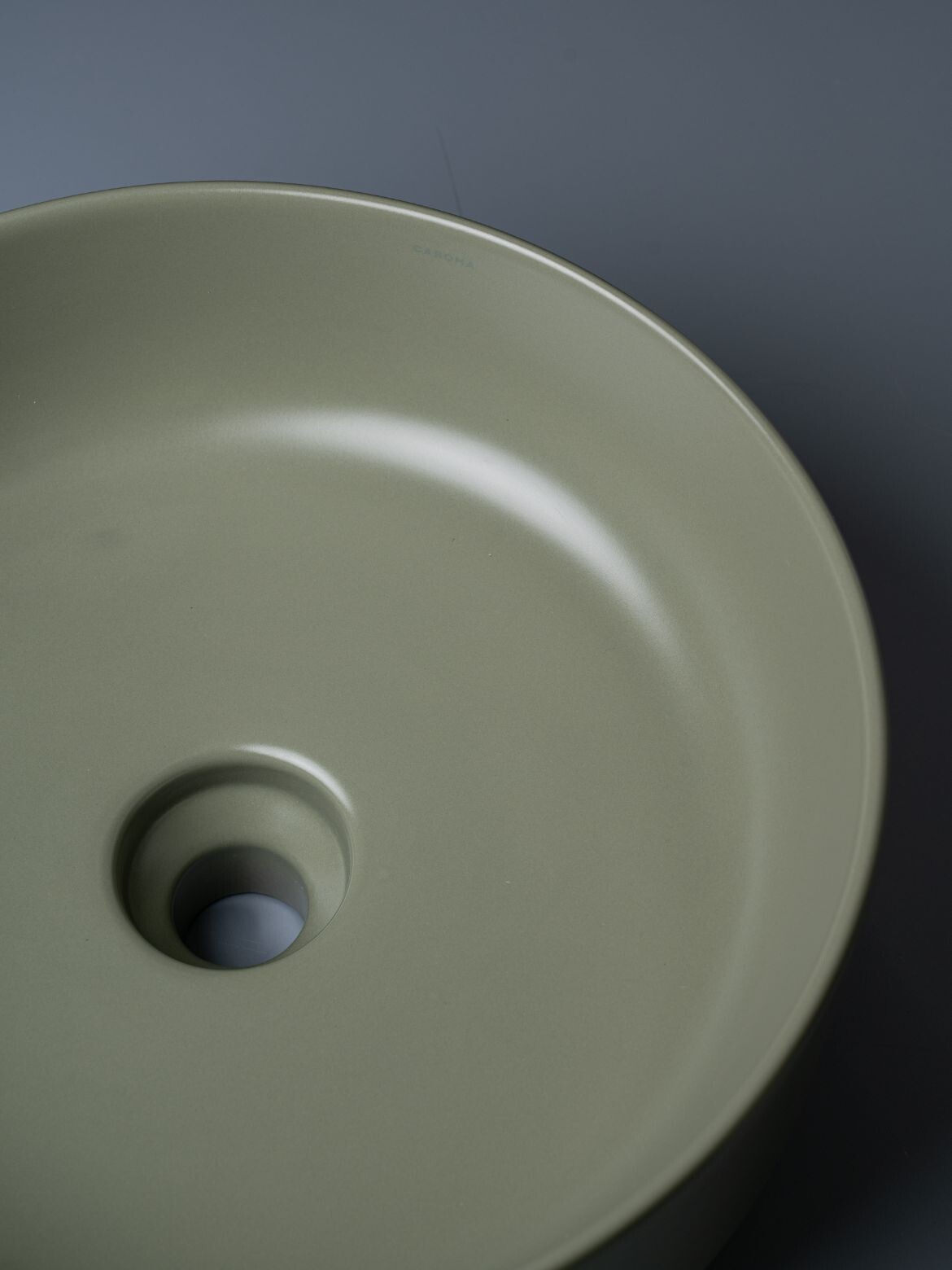 Material choices are an important part of the design process and planning, and demands meticulous thought around the subtler aspects of finishes and sizes. Bath time can be a messy and water-logged endeavour – albeit plenty of fun – but it's important that surfaces throughout are durable and hold up to the task, and can they be easily cleaned?
The detail of these decisions are the ingredients used by Caroma to create seamless, reliable bathrooms that work.
A foundation of innovation
As an extension of planning and Caroma's iterative design process, bathrooms are being crafted with the full range of universal and accessible principles in mind. It's part of a progressive and holistic approach that brings support rails, circulation space and door width into the conversation on the functional bathroom. At the heart of the process is an in-house Australian design and engineering team that understands the unique requirements of the Australian bathroom.
Understanding that family life can be messy, many of Caroma's innovations are quiet achievers, such as Caroma CleanFlush ©, which places cleanliness and daily usability at the forefront with a unique rimless toilet design. Caroma GermGard® is designed to efficiently prevent the spread of germs, even during the toilet training years.
In addition, Caroma EasySwitch provides a universal in-wall body for Urbane II and Liano II wall mounted mixers.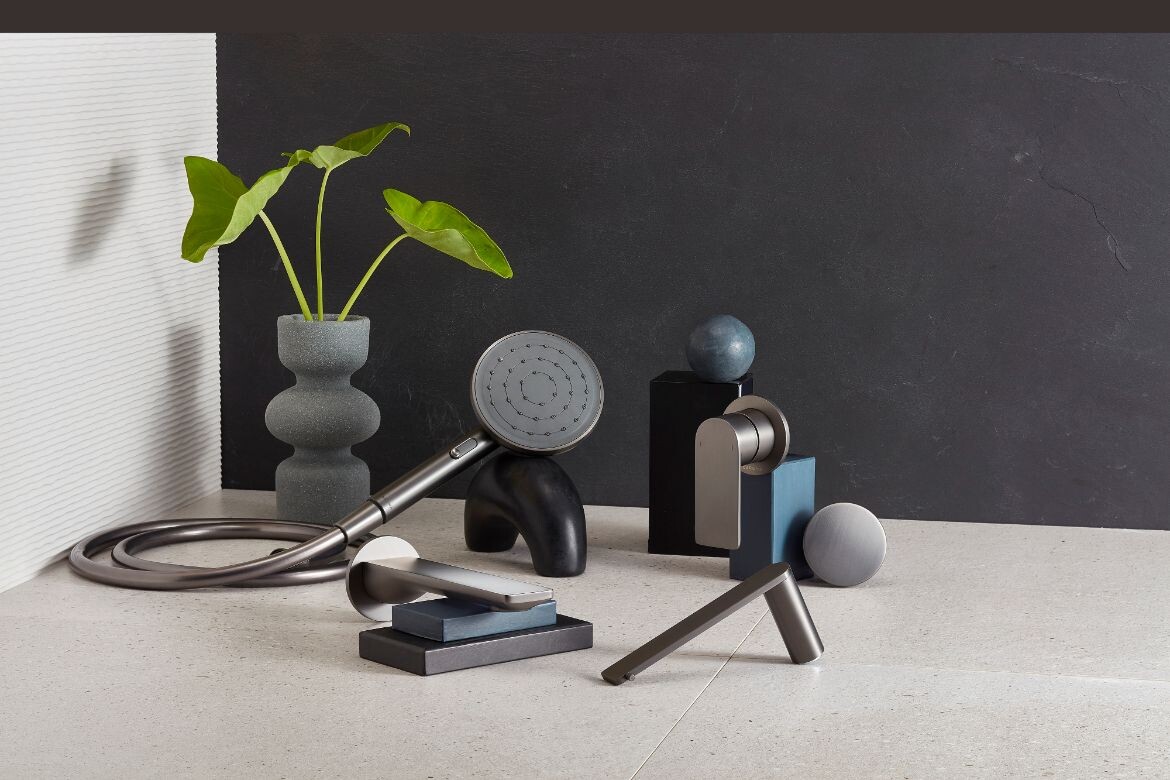 The emphasis on practical solutions that assist installation, meanwhile, could hardly be better expressed than with the Caroma Adjustable Flush Pipe, which sits behind the wall with maximum adjustability and therefore minimum damage to bathroom walls when realignment is required and Caroma Uni-orbital® technology is all about providing flexibility and ease in installation, retrofitting and renovation.
The other side of innovation, however, is about reframing aspects that have always been part of bathroom design. Caroma is keenly aware of how the bathroom, and in particular water usage, has often been overlooked in terms of efficiency and sustainability. Designing to minimise energy use when pumping water, for instance, is just one more aspect of creating a strong bedrock of forward-thinking so that the family bathroom can come to life as part of a healthy home.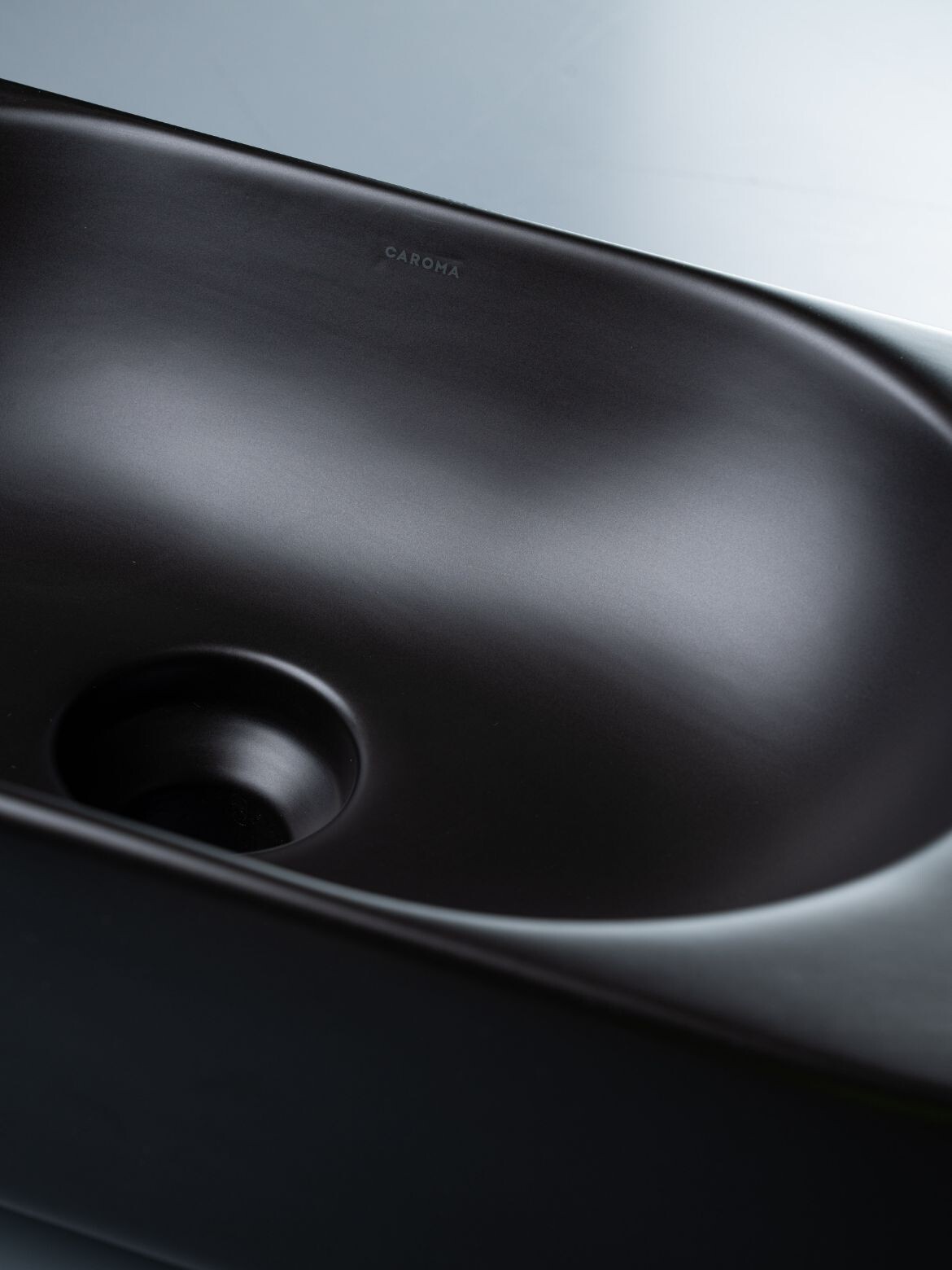 Fun-filled and colourful
Once the functional pieces of the puzzle are solidly in place – including durable materials, fittings and fixtures such as high-quality ceramics and PVD colour finishes – the family can get to work on the most important thing. That is, enjoying the bathroom and bringing the home to life.
he bathroom and bringing the home to life. A family bathroom without functionality is redundant but, equally, function alone is not enough to create an enjoyable, fun space at the heart of the home. Colour is one significant way in which to create a completely personalised space.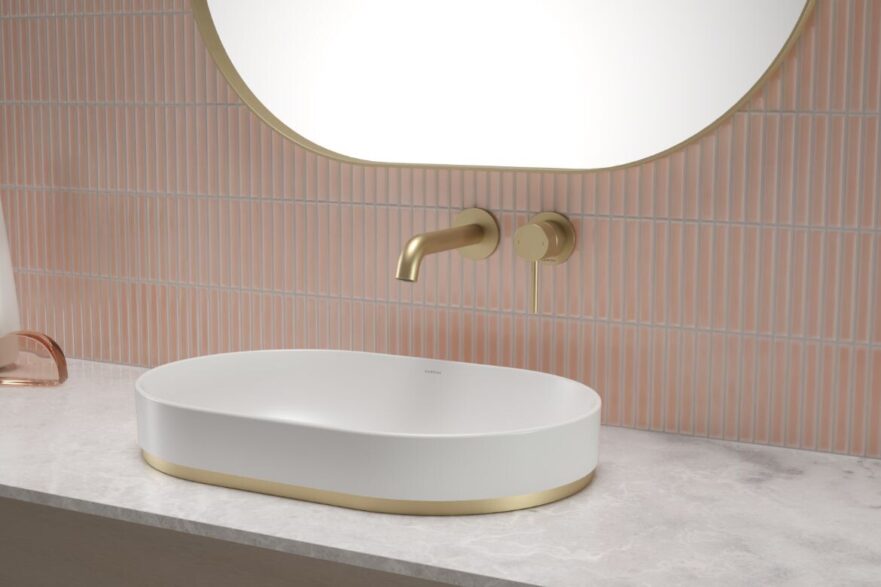 In fact, when it comes to colour, a whole new layer of sophisticated design thinking is available. When Caroma introduces colour to the range, it's informed by psychological and physiological research.
Flexibility and expression define the choices on offer, so families of all shapes, sizes and playful temperaments can find their fun, functional and durable family bathroom.
Caroma
This article originally appeared in Issue #57 of Habitus magazine – Kitchen & Bathroom (link TBA)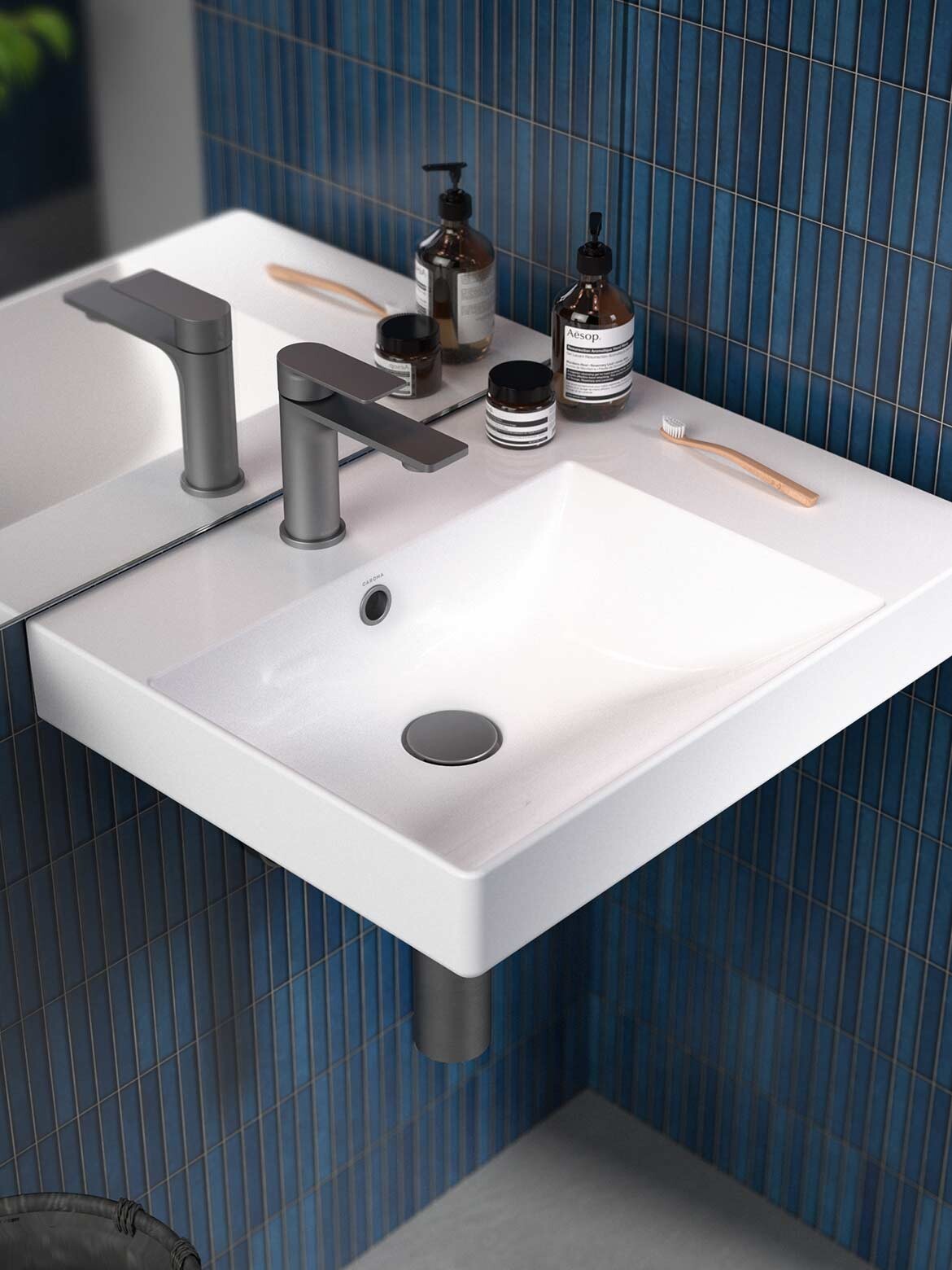 ---