In the past, kitchens were less about style and luxury, but busy, cramped spaces at the back of the home that focused on functionality over visual appeal. Over time, this humble space has changed – modern kitchens are quieter, cleaner and easier to work in. Today, kitchens have become multi-purpose spaces for cooking, family gatherings and entertaining guests.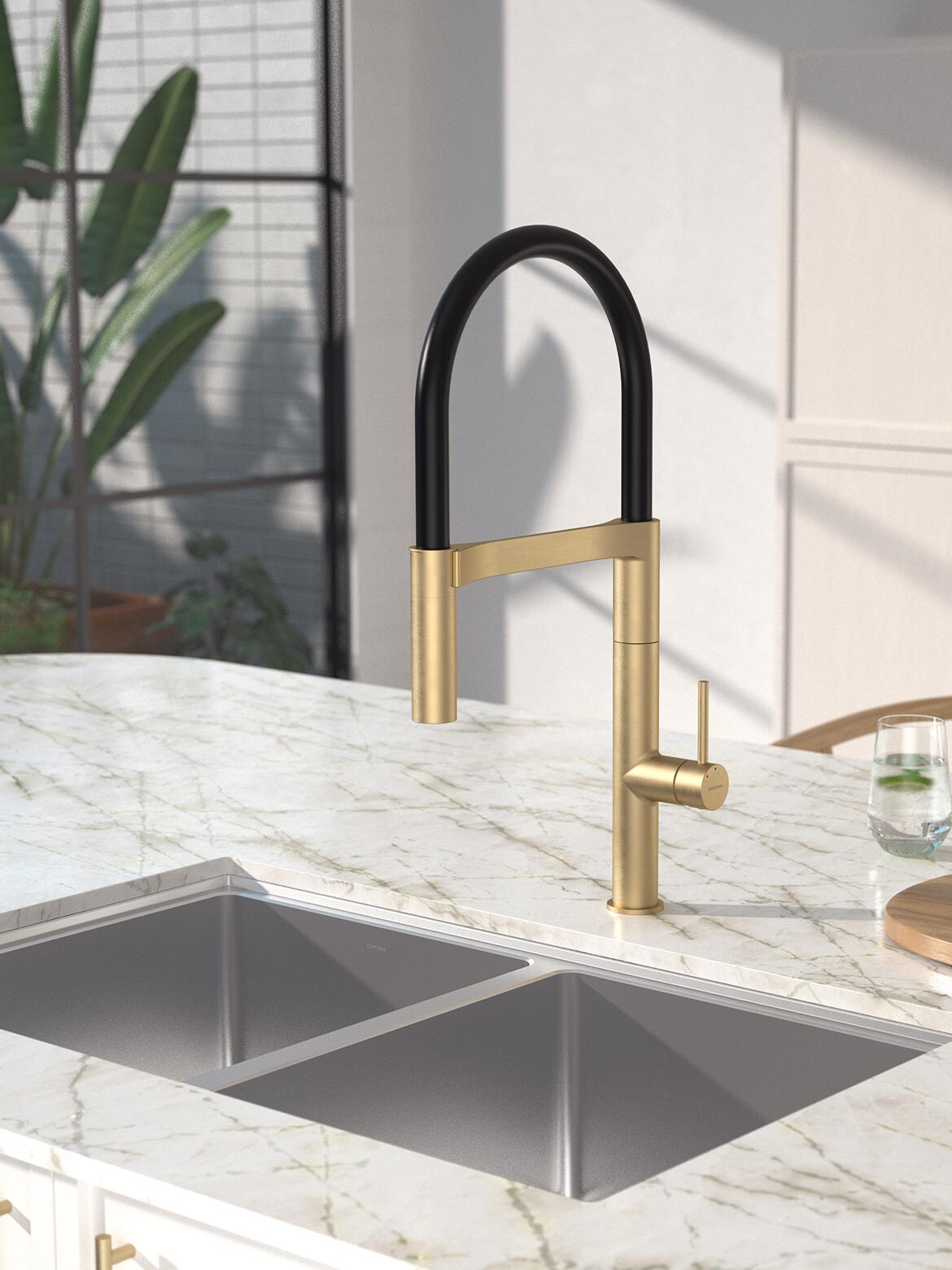 Choosing the right tapware plays a vital role in not only making the culinary zone functional and efficient, but also creating the perfect atmosphere for all these activities. Caroma, the iconic Australian designer of bathroom and kitchen products, is helping homeowners and interior designers add their own personal stamp on kitchen builds and renovations with their all new Colour Kitchen Mixer Collection.
Caroma's range is a collection of fashionable kitchen sink mixers available in two distinguishable styles (Liano II and Urbane II), three functional types (standard, pull-out and pull-down versions) and five different colour finishes, allowing you to select options to suit your own personal taste, but also deliver to your functional needs. Two function spray options (aerated flow and veggie spray) on the pull-down version and interchangeable handle options (Liano II pin and Urbane II paddle designs) open up greater design and selection opportunities.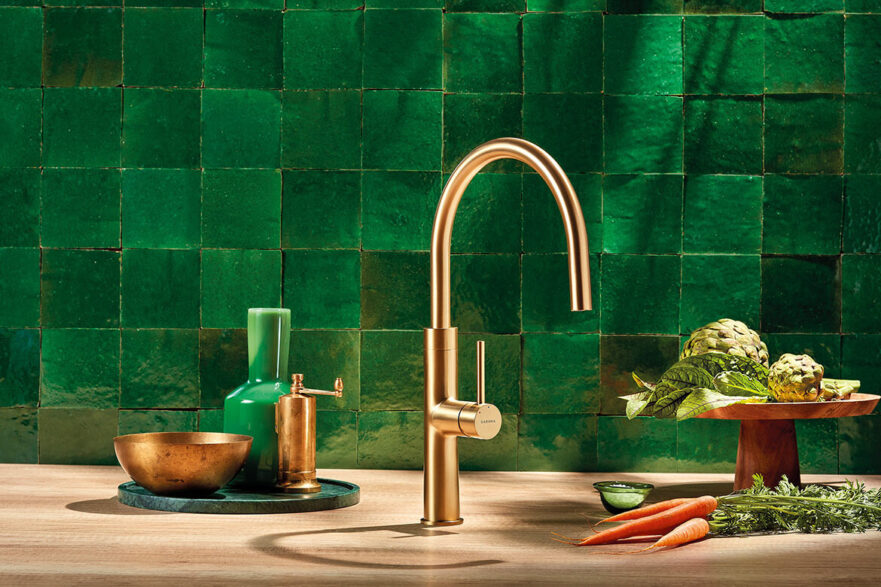 Similar to recent bathroom trends, colour has become a focal point in modern kitchen design. Combining the aesthetic appeal of the stunning Liano II and Urbane II colour bathroom collections, the new colour kitchen sink mixer range will enable customers to create their own customised look with a beautiful and highly durable palette of five colour finishes including new PVD brushed brass, brushed nickel and gunmetal, as well as electroplated black and chrome. This selection of premium finishes provides the ability to coordinate kitchen tapware with your bathroom and laundry, or achieve a modern look in any style.
Introduced by Caroma in the early 2000s, the first Liano sink mixer was a revolution in the tapware industry, being bold, clean line and in geometric form. Since its first debut, Caroma has added a black colour and pin handle style, new innovations such as environmentally-friendly PVD colour coatings, and redesigned every aspect of the original Liano into an all new 36mm slimline mixer body.
The colour kitchen mixer range continues Caroma's tradition of design excellence with a first-in-market multiple outlet rotation lock. The outlet rotation can be set to 70o (standard and pull-out), 140o (standard, pull out and pull down) or 360o rotation angles (standard only) for added versatility. Added design features include SoftPEX hoses, which provide superior durability, longer life and are free from impurities; pull out hose with spring load retraction for reduced friction and greater flexibility; and magnetic spray docking for convenience of use.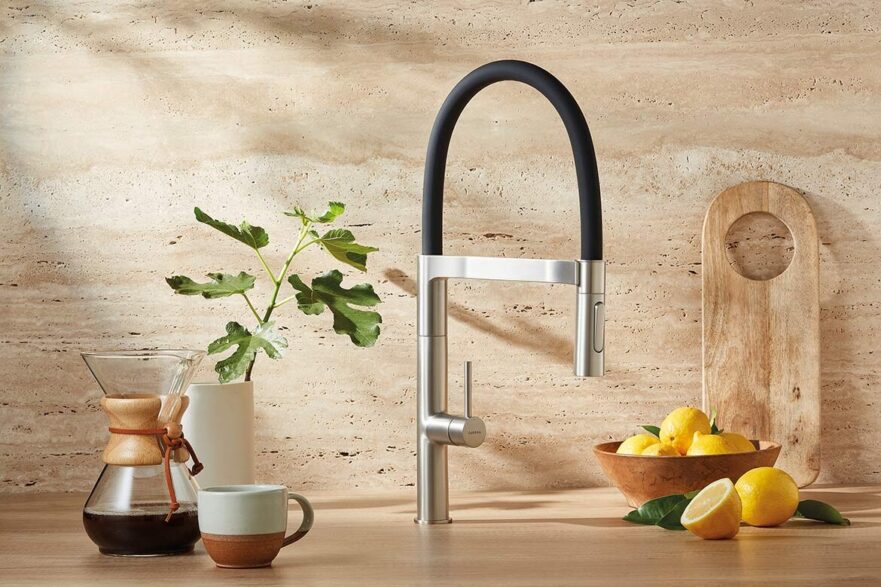 Highlighting Caroma's pioneering work in water and energy efficiency, the range features the Cool Start design, which saves energy by eliminating unnecessary hot water activation, taps with a water-efficient WELS 5 star flow rate (6L/min), and an option for a WELS 6 Star (4.5L/min) aerator.
Caroma's new collection is all about letting your personal expression and culinary passion shine. By mixing and matching colours, and tailoring tapware to your specific functional needs, the colour kitchen mixer range lets you create a space that is truly your own.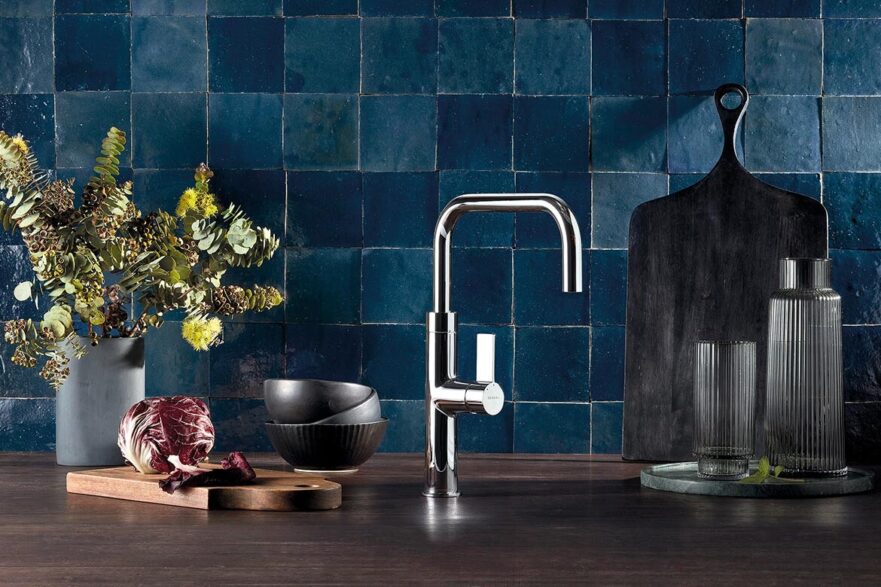 ---