That constant being Caroma's commitment to bring Australian design aesthetics – and values – into the bathroom. As Australia's tastes have evolved, so too have Caroma's designs. Ever fresh, unencumbered by tradition, and forward focussed, the iconic bathroomware designer and manufacturer has long been at the forefront of bathroom design trends. And its latest collection, Elvire, is no exception.
Launched in September 2019, the Elvire Collection is testament both to how much bathroom design has shifted in recent years, and Caroma's genuine interest in, and understanding of, these changing patterns and behaviours. Quite unlike anything Caroma has done before, Elvire comprises a full suite of bathroomware products – designed for and with the architecture and design market, and design savvy consumers.
The design of the collection – which took over two years to perfect – is a direct response to the contemporary bathroom's new-found prominence in residential design. Once perceived as a place purely dedicated to hygiene, the modern bathroom has evolved to cater more holistically to a sense of wellbeing. In the breadth, materiality and design language of the Elvire Collection Caroma's lead industrial designer, Luke Di Michiel, has designed a range of bathroomware with values of sustainability and wellbeing in mind.
Taking cues from growing interest in biophilic design, Elvire seeks to bring elements of nature into bathroom design. Showcasing a beautiful selection of locally grown and sustainably sourced Tasmanian timbers, the collection is a lovingly crafted celebration of Australia's natural environment. From showers and baths to tapware and accessories, here's a closer look at the range and beauty of Elvire.
Vanities and basins
Available in a variety of styles and sizes, Elvire collection vanities and basins are crafted from sustainable timbers, manufactured locally in Australia. Left unstained, to accentuate their natural beauty, the premium timbers are finished with a satin seal. Distinct thin edged basins are made with enamelled steel and crafted with precision for complete symmetry and a flawless fit.
Showers
A design feature of its own, the enamelled steel shroud of the overhead rain shower might just be the star of the show in the Elvire collection. For those who prefer a more understated luxury, a gunmetal rail shower with overhead and singular gunmetal handheld shower are also available.
Baths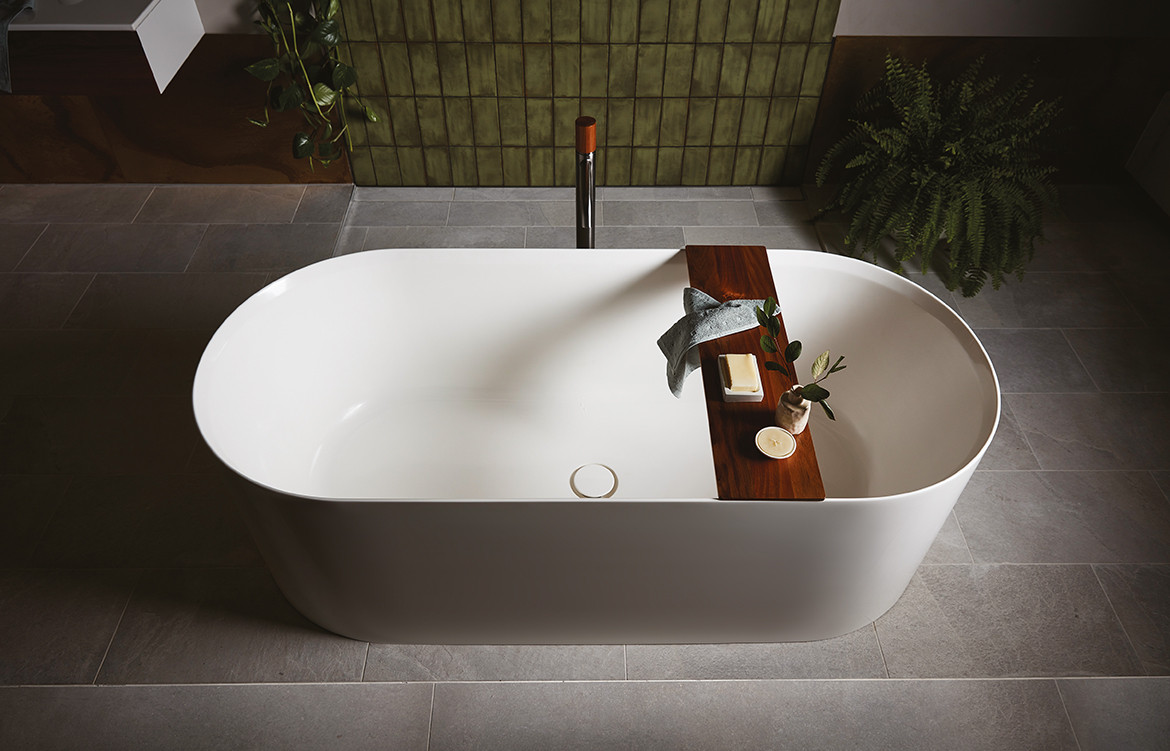 Considered by many as the ultimate in relaxation, a luxurious freestanding bath will undoubtedly turn your bathroom into your sanctuary. Crafted from solid surface material, The Elvire bath is highly durable, non-porous, and smooth and warm to the touch.
Tapware
Striking gunmetal taps come with a variety of handle options including your choice of Tasmanian signature timber; a metal knurled detailed handle; or any Caroma handle of your choosing to create a luxury tapware range like none you've seen before. Available in a bench or wall mounted mixer as well as a stunning bath filler to complement your Elvire bath.
Toilet suites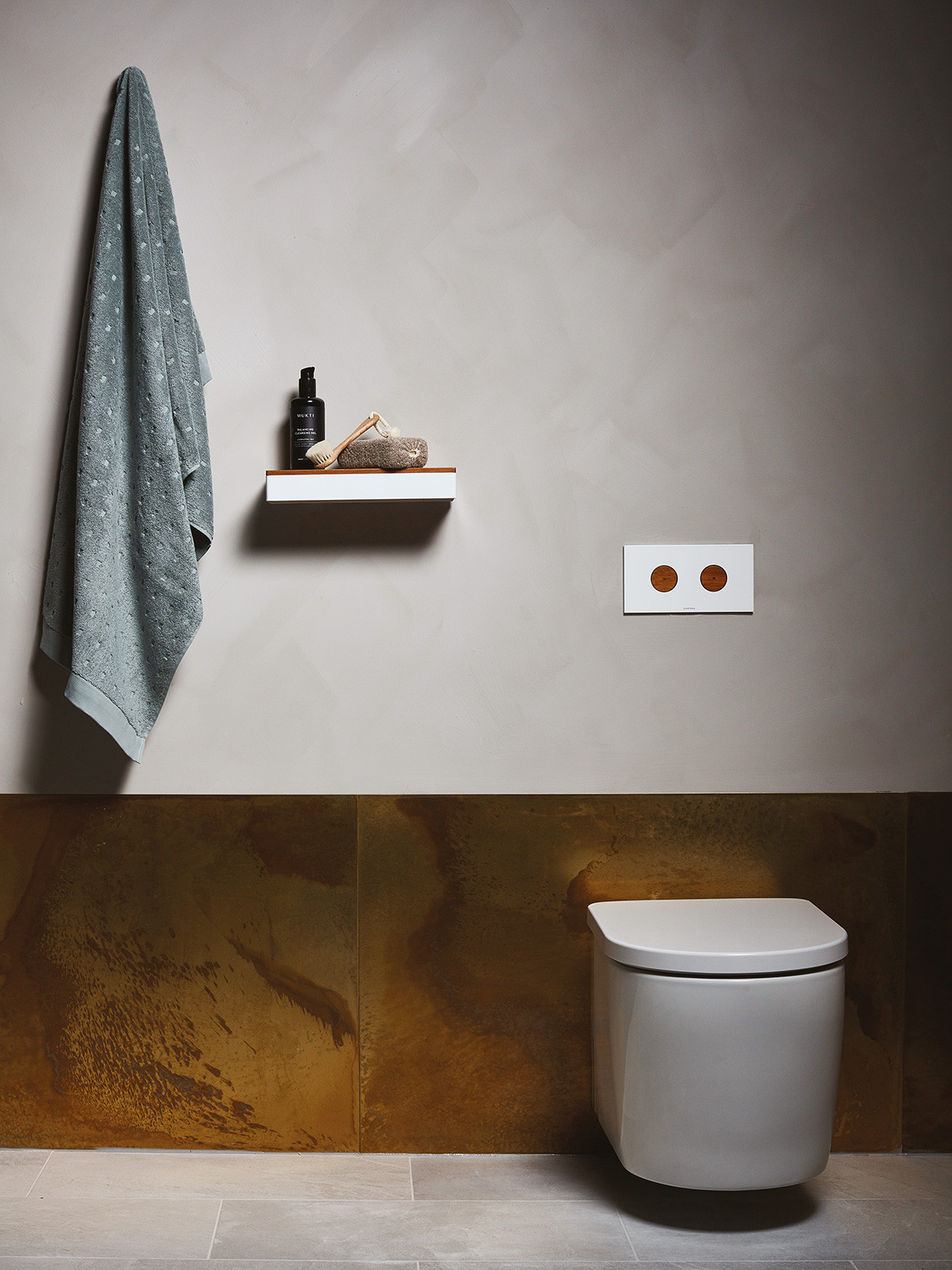 Considered down to the finest details, the Elvire toilet suite range features gunmetal seat hinges, timber Invisi flush buttons and Caroma's patented Cleanflush® technology.
Accessories
Designed by Luke Di Michiel as 'little pieces of furniture', Elvire accessories include toilet roll holder with shelf, towel rail with shelf, hand towel rail with shelf and robe hook. Incorporating Elvire's signature sustainable timbers this range of essential accessories are those little details that make a big difference to the holistic look and feel of your bathroom space.
Caroma
caroma.com.au
We think you might also like to see behind the scenes of Luke Di Michiel's design process
---