The allure and craftsmanship of Italian furniture runs rich through the veins of Cattelan Italia. Preceded by a long lineage of furniture designers and makers, the brand was established in 1979 by Giorgio and Silvia Cattelan with a focus on crafting marble-inspired elements. Geared toward the export market, Cattelan Italia Keramik tables and furniture rapidly achieved international success.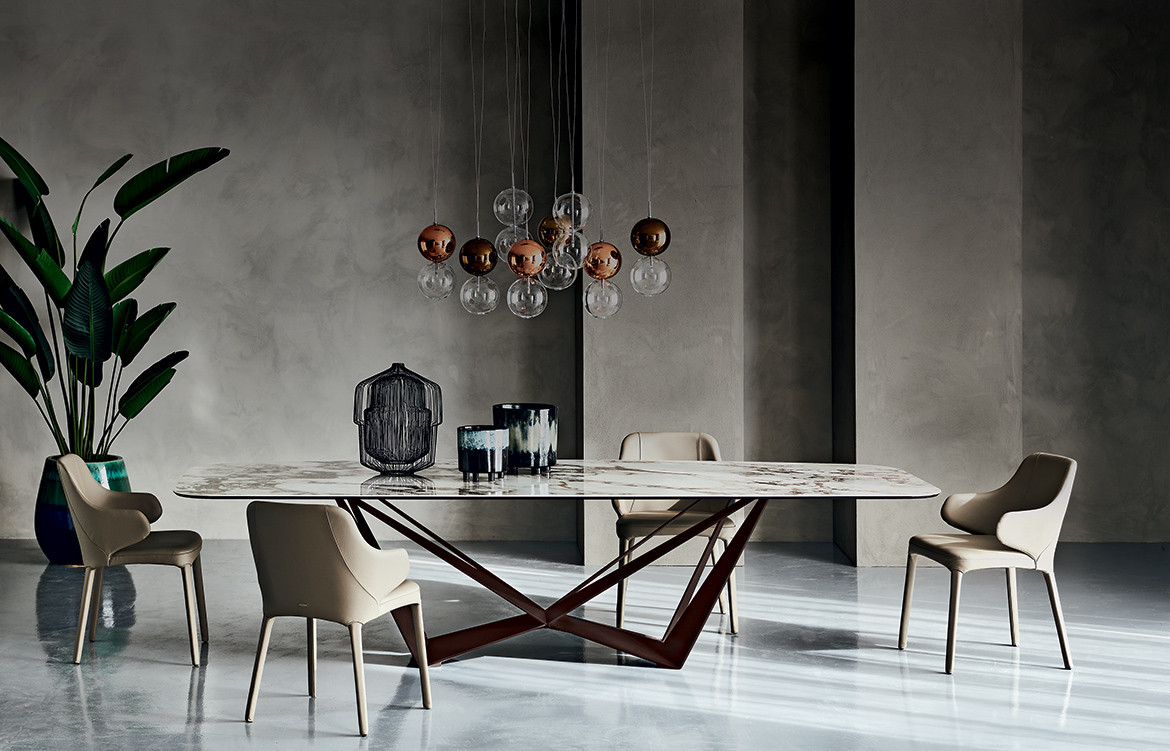 Giorgio and Silvia went on to expand their collection, infusing luxe living, state of the art design and quality materials, in collaboration with some of Italy's most iconic architects and designers. Today, with their son Paolo at the helm, materiality, innovation and design remain steadfast at the core of Cattelan Italia – as Arenal, Breccia and Zefiro can attest.
The three new ceramic finishes, inspired by precious metals, are characterised by chromatic intensity, monolithic textures and aesthetic decadence. The making of the ceramic used for all Cattelan Italia Keramic pieces is an innovative process. It begins with the wet grinding of natural materials such as clay, granite and ceramic particles that are in powder form, which then are all compacted down together in a process known as 'firing'.
Arenal
Featuring a sandy grain and neutral tones, Arenal appears monolithic and iridescent at once.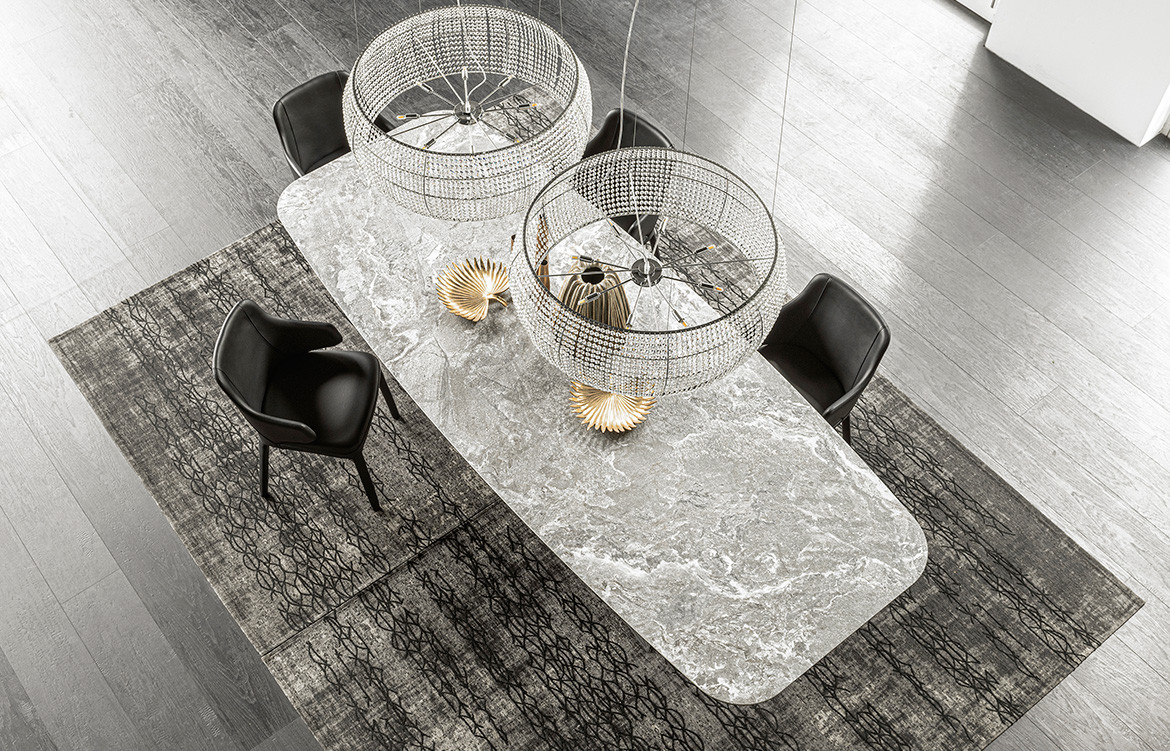 Breccia
Pure white, whipped with deep, dark red, Breccia has a nuanced and organic quality akin to that of marble.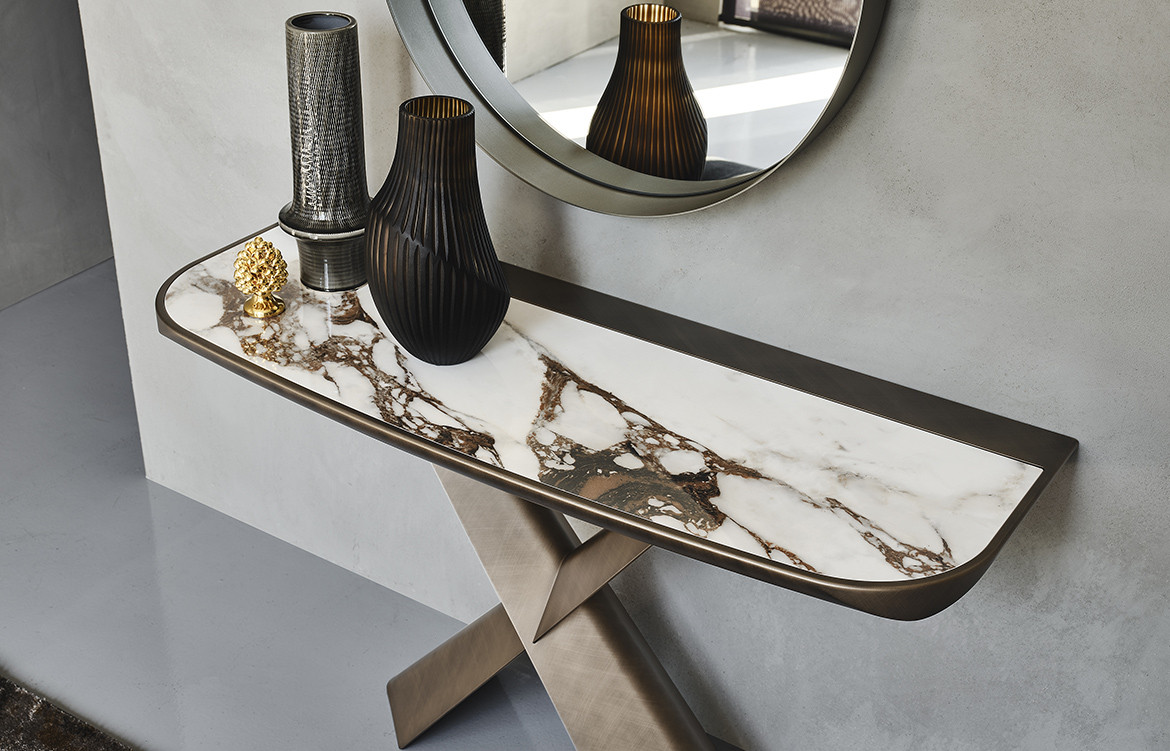 Zefiro
With a texture reminiscent of onyx, Zefiro is a playful and chromatic addition to the Cattelan Italia Keramik collection of ceramic finishes.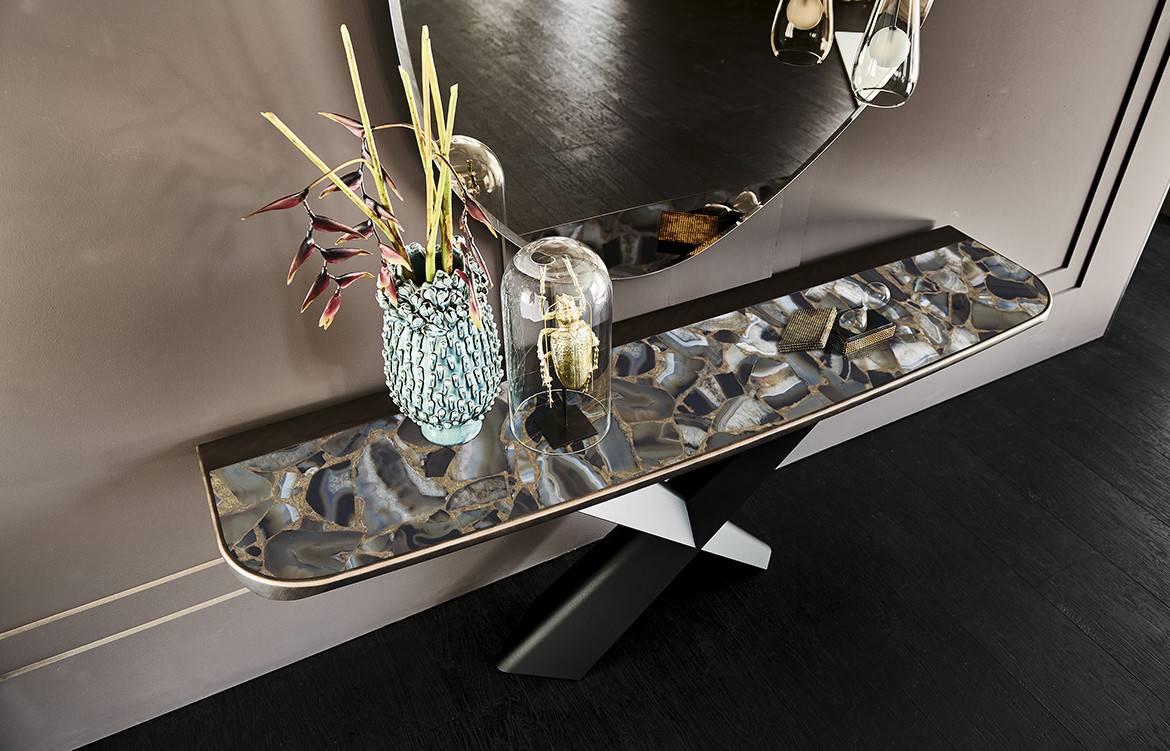 Timeless and unique, Arenal, Breccia and Zefiro are available for specification with the extensive Cattelan Italia Keramik collection of tables, sideboards, mantles and more.
Cattelan Italia
cattelanitalia.com
We think you might also like Crystalart by Cattelan Italia
---