There are few finer examples of artisan rug producers in this world than cc-tapis. Founded in 2011 by the traditional Persian rug house, Maison Chamszadeh, cc-Tapis' Milan-based headquarters is home to a team of designers who employ new approaches to traditional rug-making methods. Raw materials, innovative weaving techniques, and a profound respect for the ancient craft are key to the process.
Adding to cc-tapis' impressive roster of creatives – which features the likes of Patricia Urquiola and Studiopepe – is whimsical British artist and designer, Faye Toogood. Cc-tapis' latest collection, Doodles, includes six different designs and originates from Faye's textile artworks, characterised by her unique abstract style and inimitable playfulness.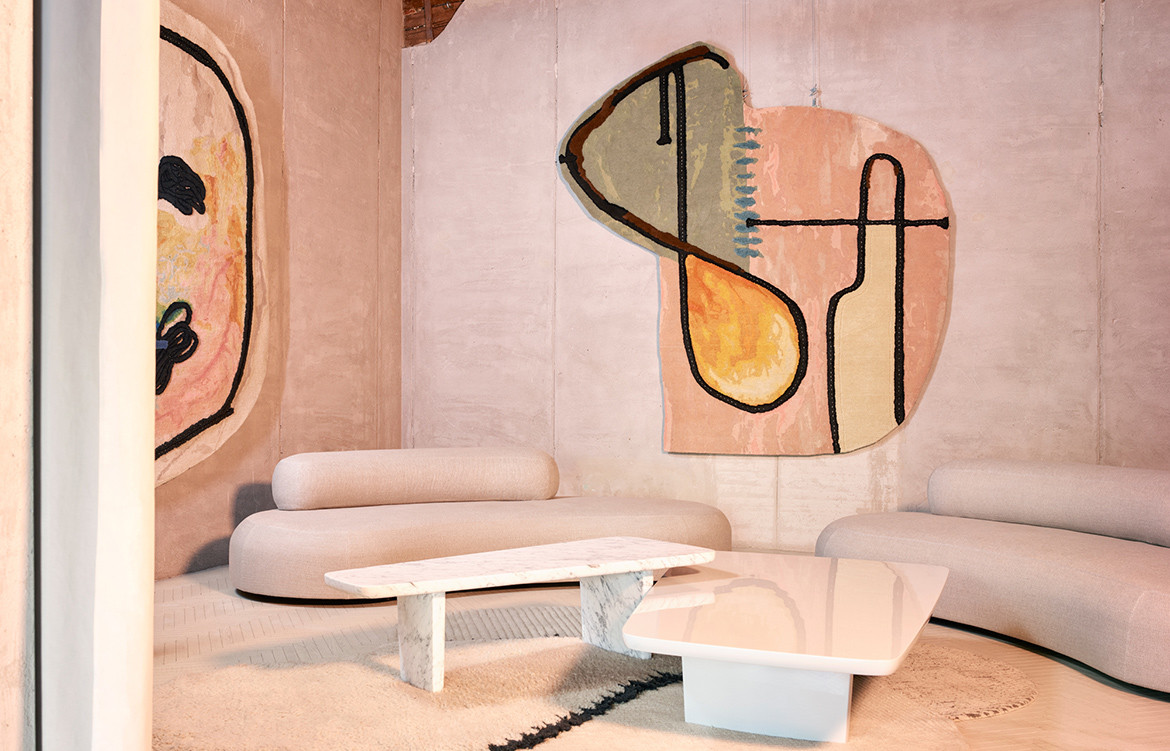 Handmade in Nepal and showcased at the Salone del Mobile, Milan, in April 2019, the Doodles collection by Faye Toogood for cc-tapis draws on tinkering techniques, using off-cuts and appliquéd cords to create collage-style assemblages. Though independently idiosyncratic, the rugs connect through an overarching style of ready-made collage and handmade materiality.
In an installation that held centre-stage of the cc-tapis showroom in Milan throughout the month of October, the Doodles rug collection was displayed alongside suitably playful pieces of designer furniture, including Faye Toogood's own Roly Poly chair and Piero Lissoni's Bubble Rock sofa.
The collection comprises 40 individually dyed colours to guarantee that soft and subtle shading is achieved. A distinctive texture has also been produced through a combination of thick and fine yarn, while the pile of each rug is hand-cut creating different heights and textures, from smooth to shagpile.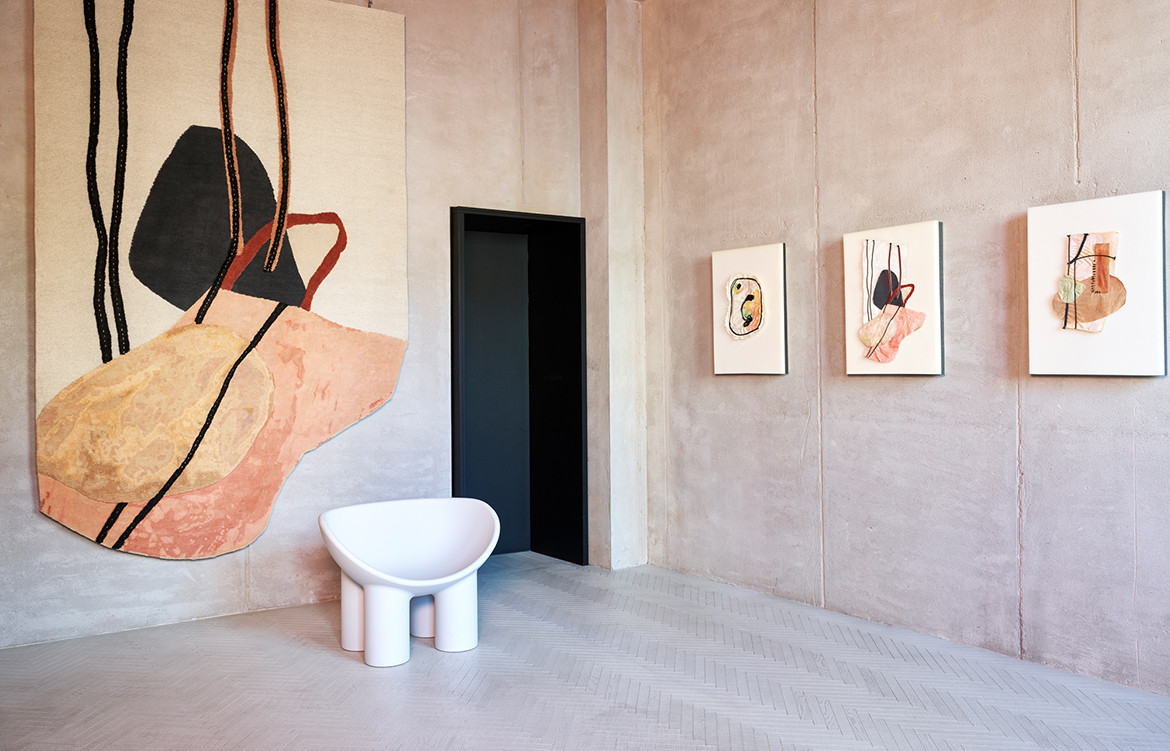 "Their overarching aesthetic is painterly, abstract and free-thinking as they respond to Toogood's preoccupation through her work to 'tinker' and intuitively explore new styles without boundaries," say Nelcya Chamszadeh and Fabrizio Cantoni from cc-tapis.
True to cc-tapis' eco-friendly approach and appreciation for craft, no chemicals, acids, or artificial fibres are ever used throughout the production process. From the hand-spinning of the softest Himalayan Wool, to the use of purified rainwater for the washing of the final product, each Doodles rug is unique and contains a story of ageless culture.
Doodles collection rugs by Faye Toogood for cc-tapis are exclusively available in Australia from Poliform's Sydney and Melbourne showrooms.
Poliform
poliformaustralia.com.au
cc-tapis
cc-tapis.com
Photography by Omar Sartor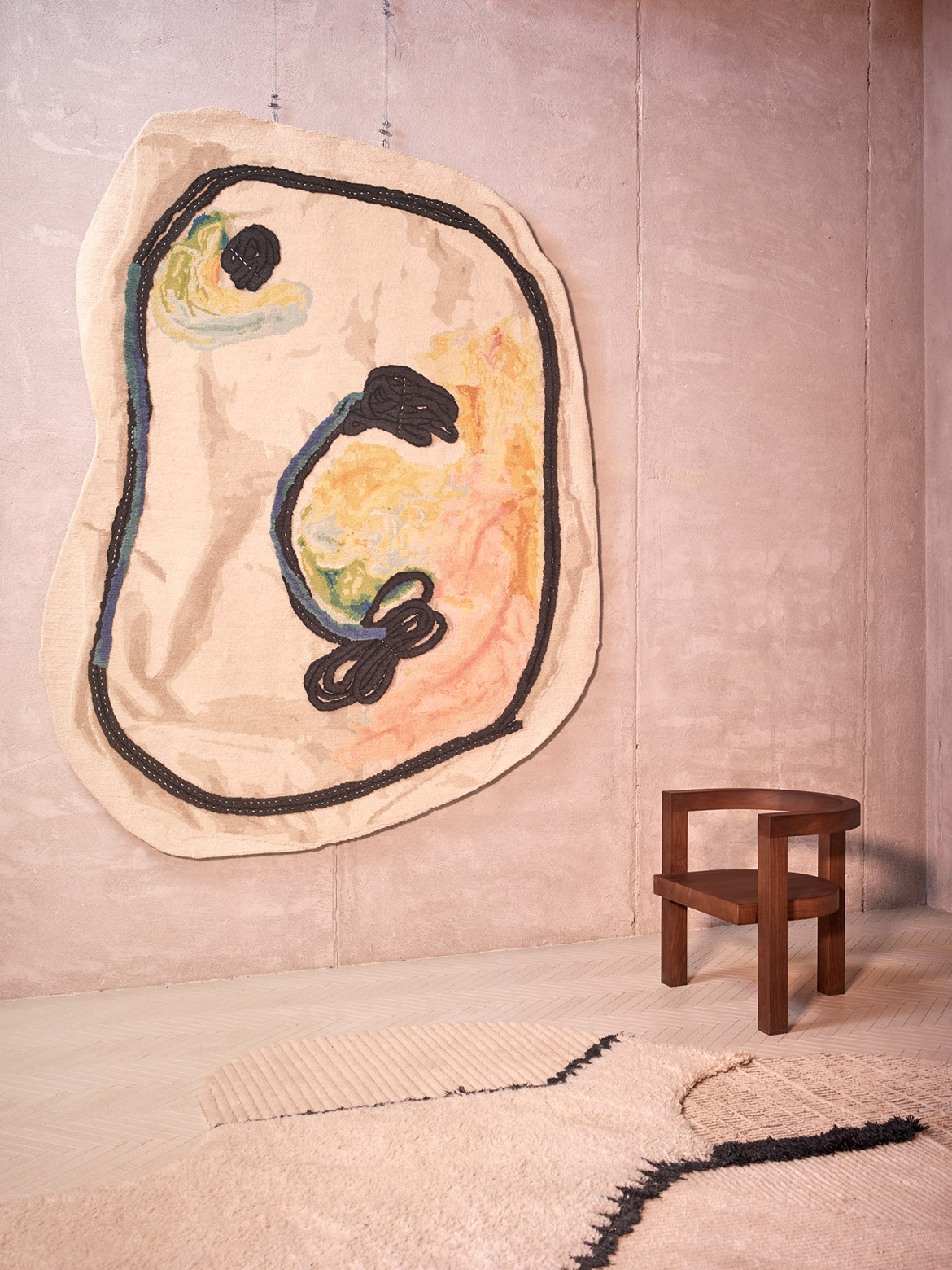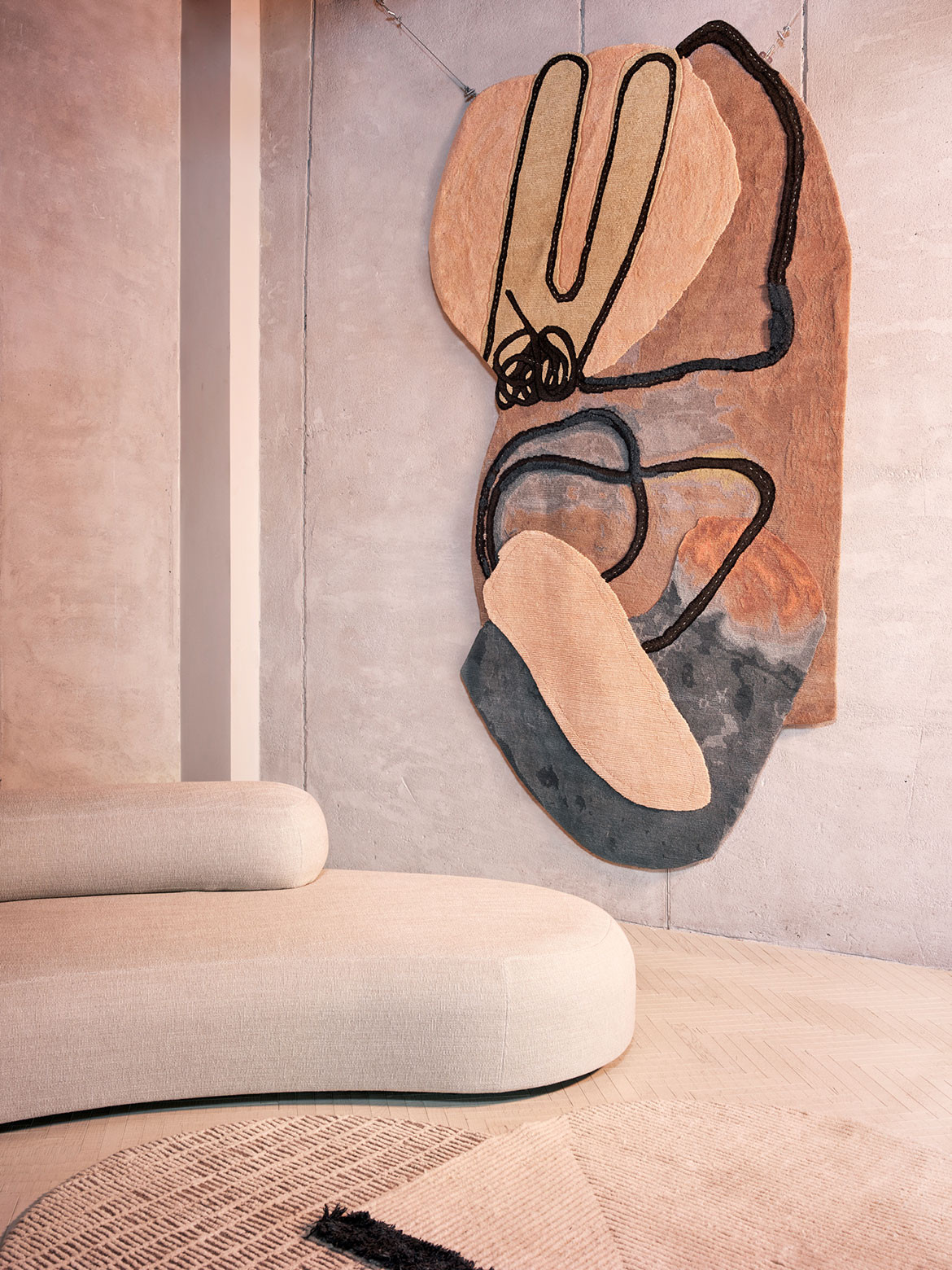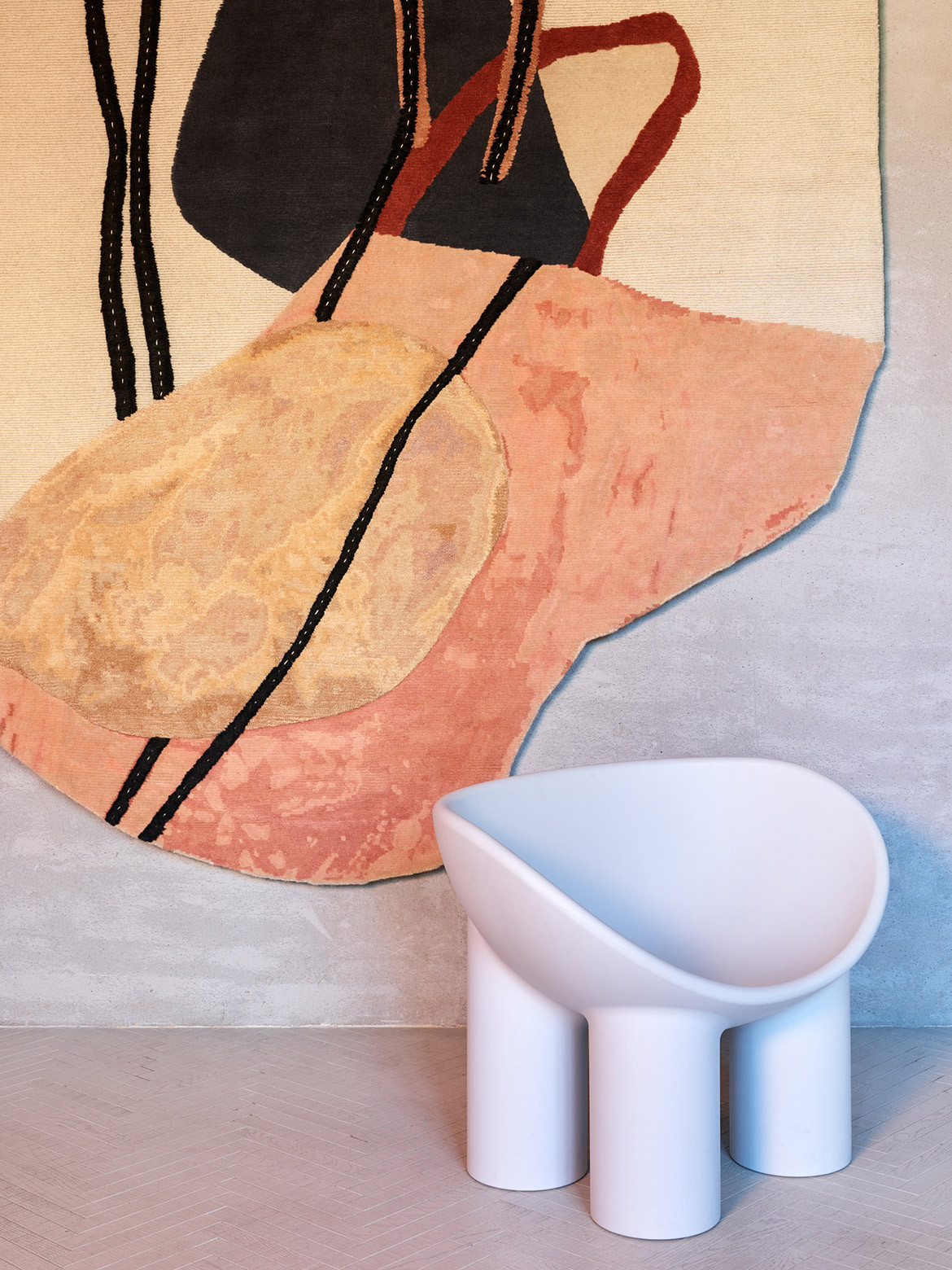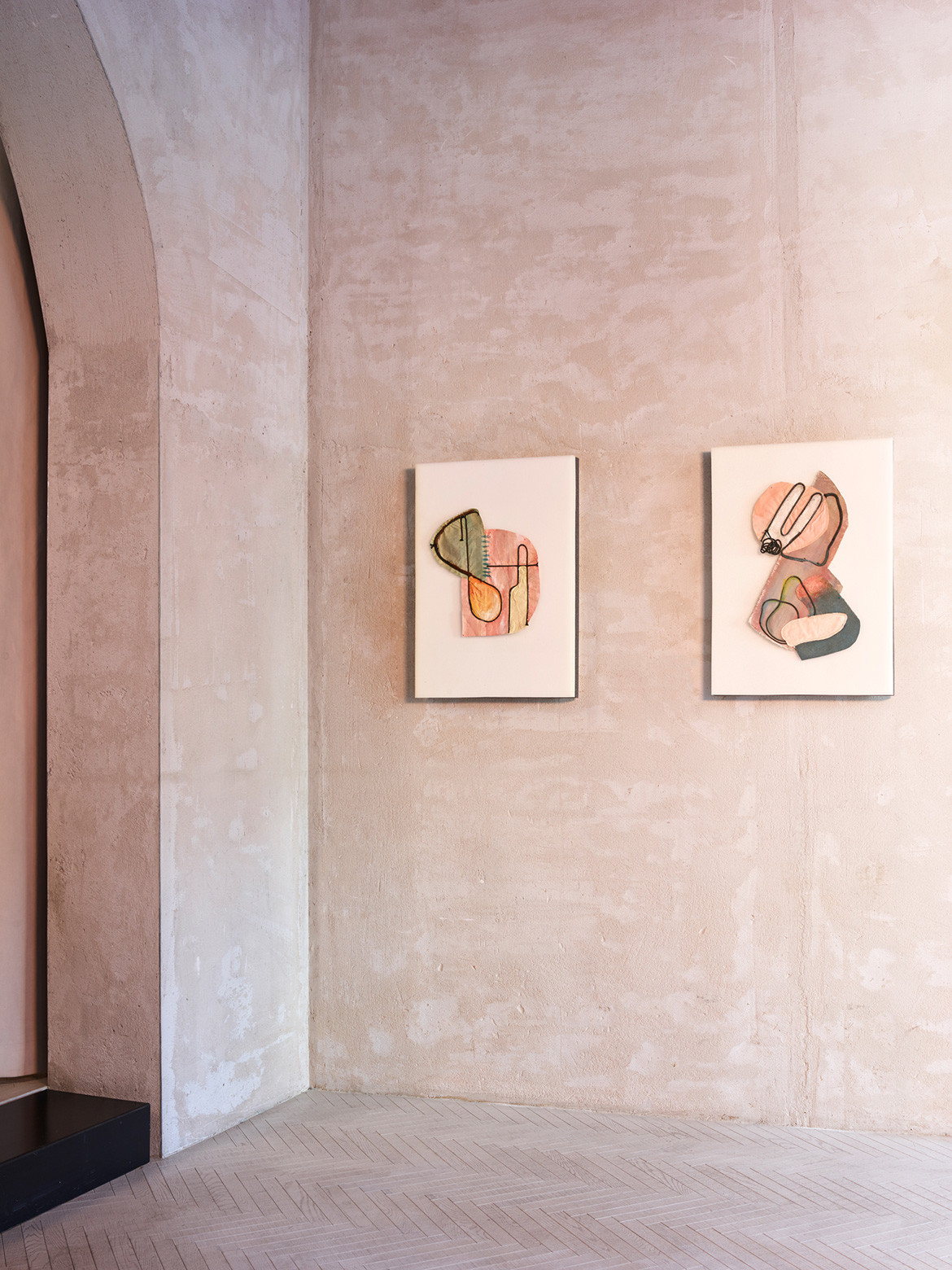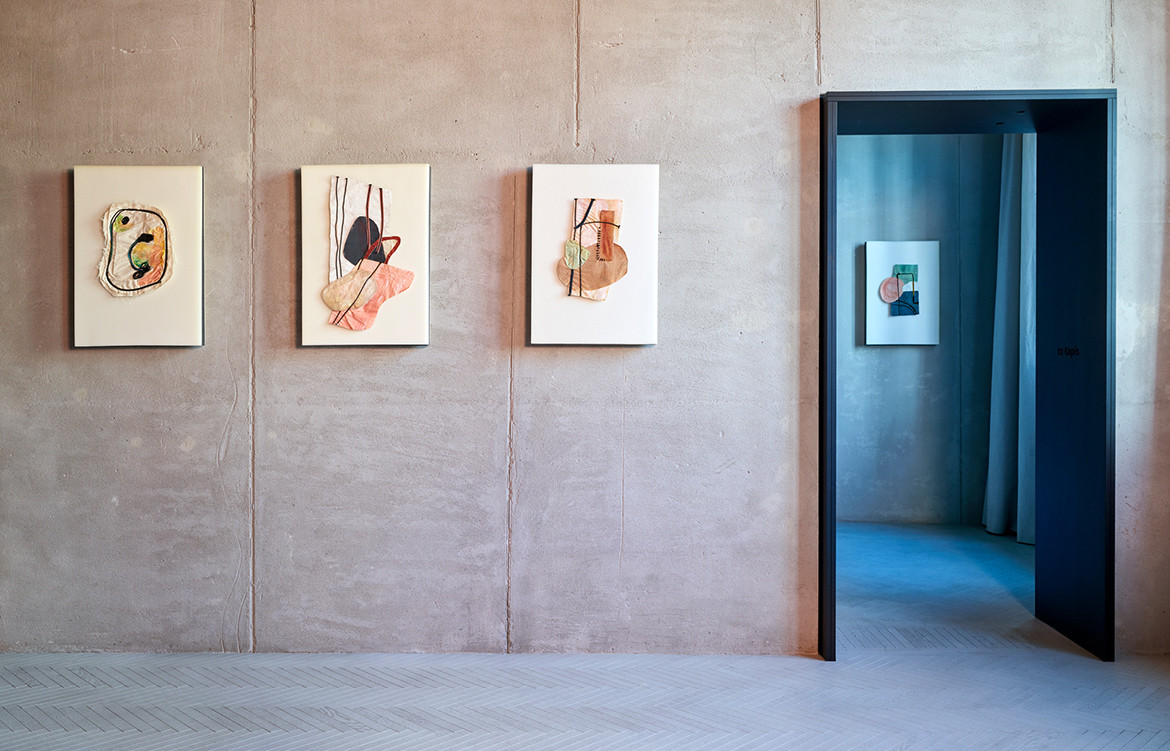 We think you might also like Habitus Loves… Fabulous Flooring Solutions
Tags: abstract design, Bubble Rock Sofa, cc-tapis, Doodles cc-Tapis, eco-friendly, Fabrizio Cantoni, faye toogood, Himalayan Wool, Maison Chamszadeh, milan, Nelcya Chamszadeh, Omar Sartor, patricia urquiola, Piero Lissoni, poliform, Poliform Australia, Roly Poly Chair, Rug design, rugs, salone del mobile, Studiopepe
---