The intersection of art and science, colour is an essential tool in any interior decorator's toolbox.  The thoughtful use of colour can unify a design scheme, define a mood, create harmony, or add delightful accents that add personality to an otherwise monotonous space.
For bathrooms and kitchens, the tap is often the reference point when matching colours and finishes, which makes choosing the right tapware one of the most important design decisions for any project. Available in 16 colours, VOLA's iconic tapware range enables homeowners and consumers to create a truly bespoke experience.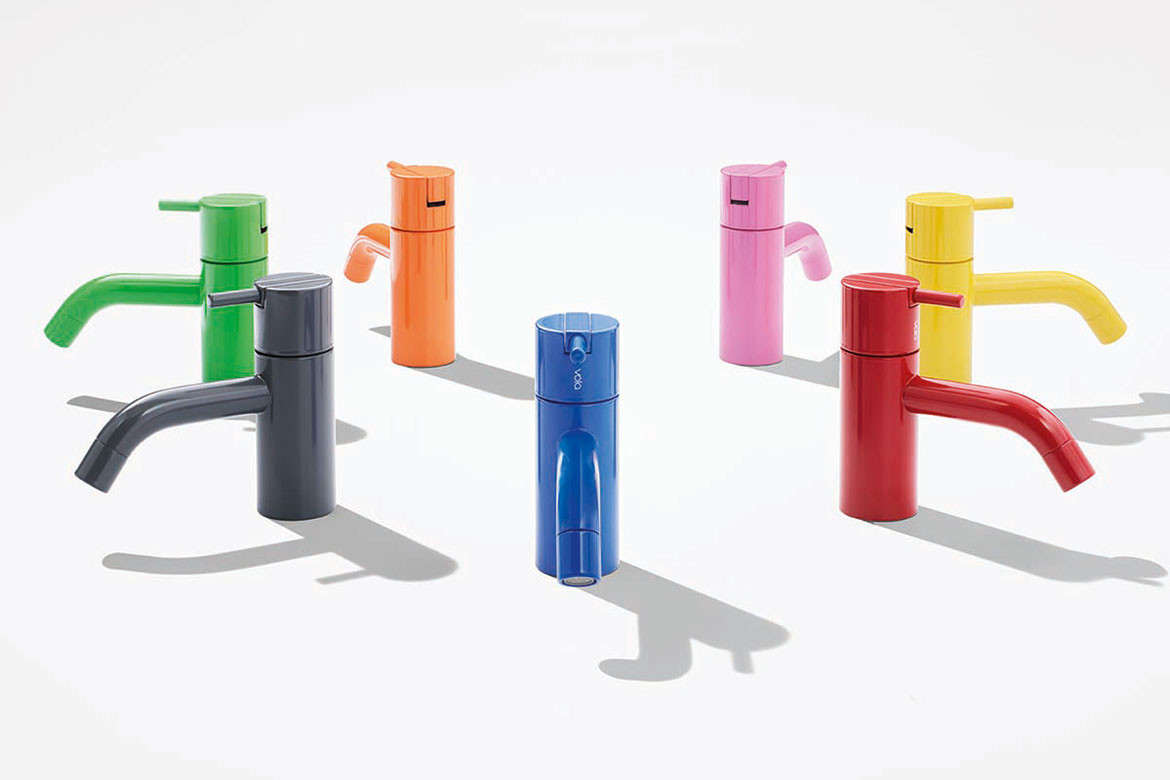 Exploring the potential of colour
Since the creation of the first VOLA tap in 1968, this highly-respected Danish tapware brand has epitomised the enduring power of craft, style, sustainability and honest materials with timeless designs that are renowned all over the world.
Arne Jacobsen, Denmark's most celebrated architect and the designer behind the VOLA taps, was a pioneer of the 'total design' philosophy, where every element of a scheme is given equal consideration. He knew that through material and colour, he could not only create interesting design elements, but define the whole atmosphere of a building.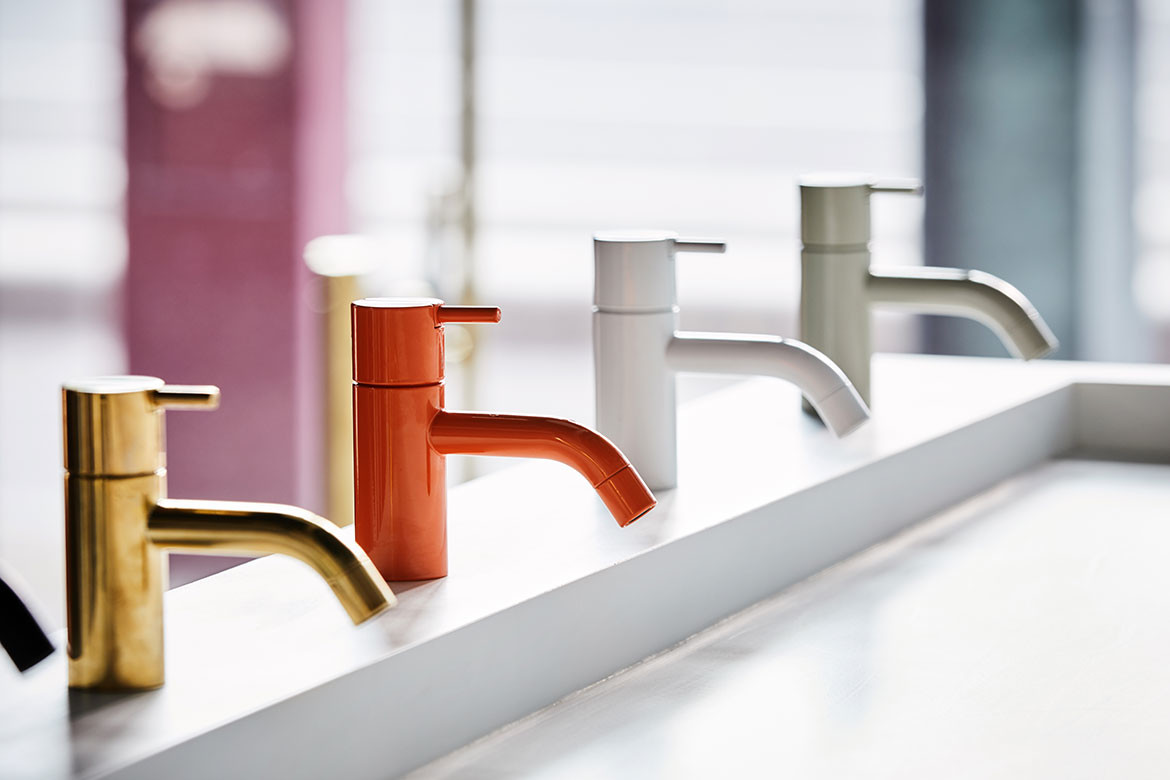 Jacobsen's first foray into colour for VOLA was with orange and grey colours for the very first VOLA prototypes, the former inspired by the tone of concrete. While the muted grey pigment has become a timeless classic, a full spectrum of colour was desired. Soon after realising that colourful taps could form an essential part of a scheme, in 1970, VOLA selected 10 expressive hues that injected personality into its range of kitchen and bathroom taps for the first time.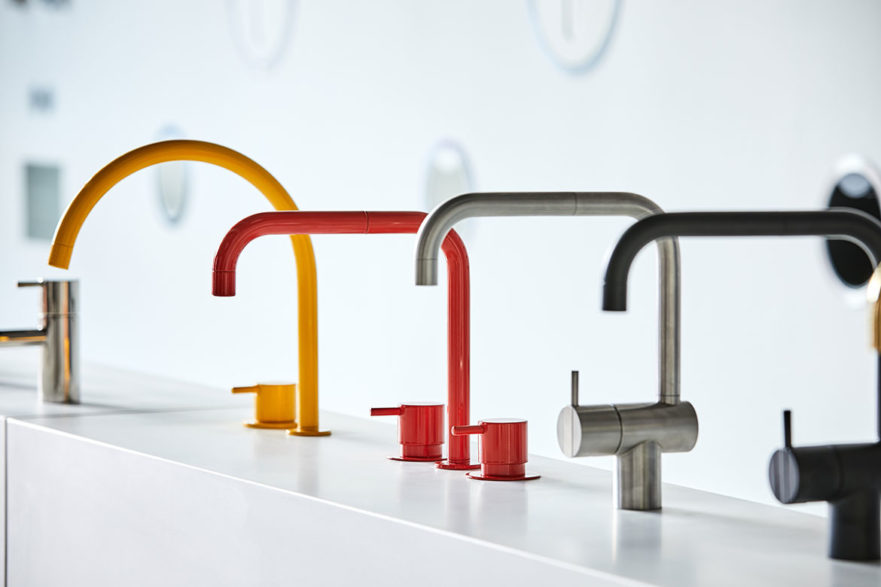 Today, the ten original shades have evolved into a refined palette of 16 colours. Each hue brings the ability to create characterful spaces, from the tranquil sensibilities of light grey to the velvety fullness of mocca. The purity of matt white, the latest finish from VOLA,  conveys calmness, clarity and confidence.
Related: VOLA continues Danish design tradition with products that display elegance in form and function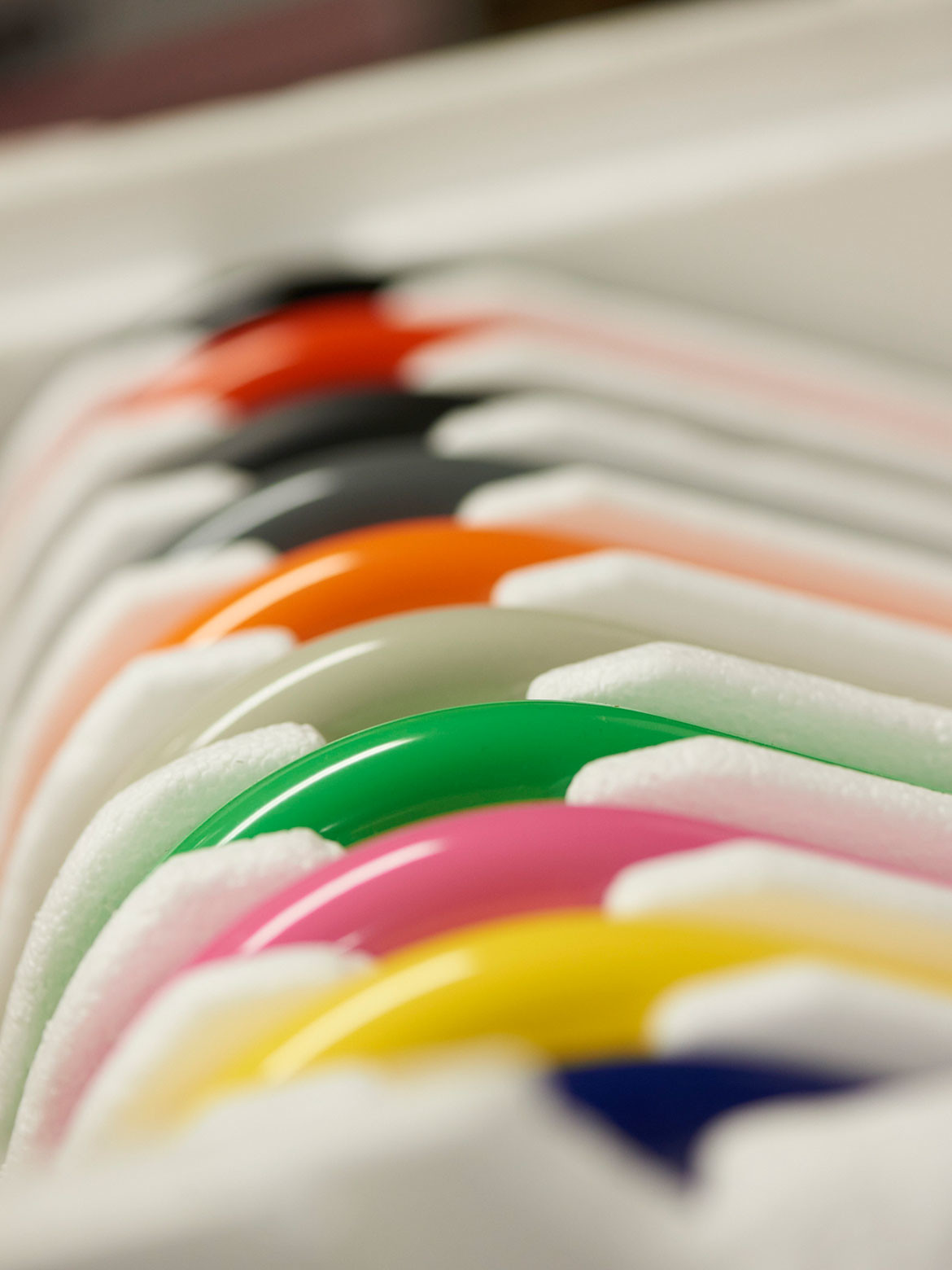 Endless possibilities with the VOLA range
VOLA forgoes relentless novelty instead celebrating simple, functional products that combine pure forms and geometry. Continuing the brand's commitment to Scandinavian craftsmanship, each product is handcrafted at their factory near Horsens, Denmark, and finished to an exceptional level of detail.
The brand takes great pride in their manufacturing capabilities, which allows for 'extreme personalisation'. Across the entire VOLA range, every product configuration, of which there are approximately 100,000 possible combinations, is available in each colour. Even in today's world of mass produced items, every VOLA product is made to order, allowing anyone to specify any product configuration in any finish.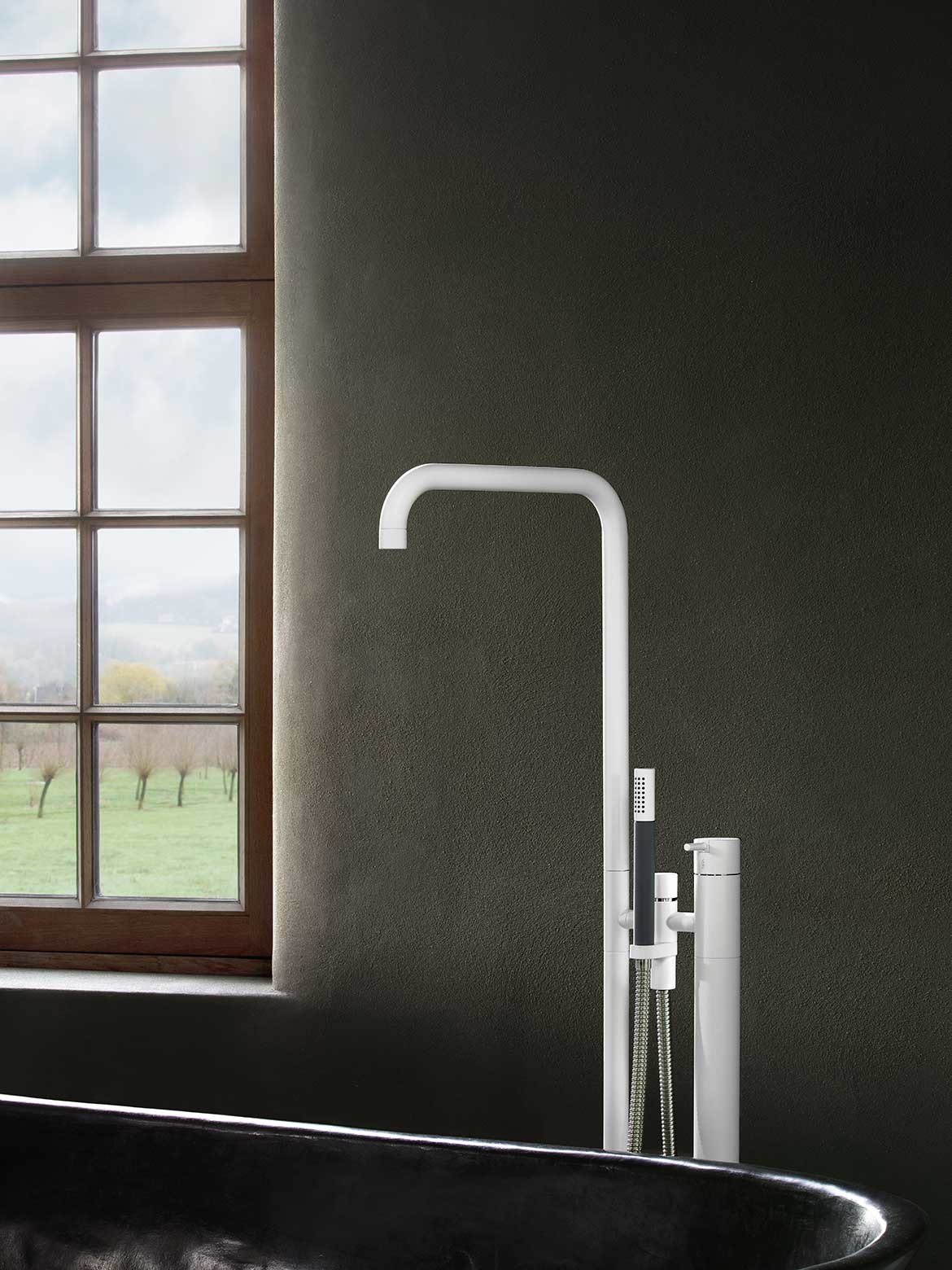 A commitment to sustainable, beautiful and modular design is the foundation of the VOLA approach. The brand has never changed any colour, with products that were used in schemes in the 1970s still being updated and refurbished today. The continuity of each product ensures their relevance for years to come, resulting in tapware that is truly timeless.
Discover VOLA's broad range of colours and product combinations by visiting their website here.
VOLA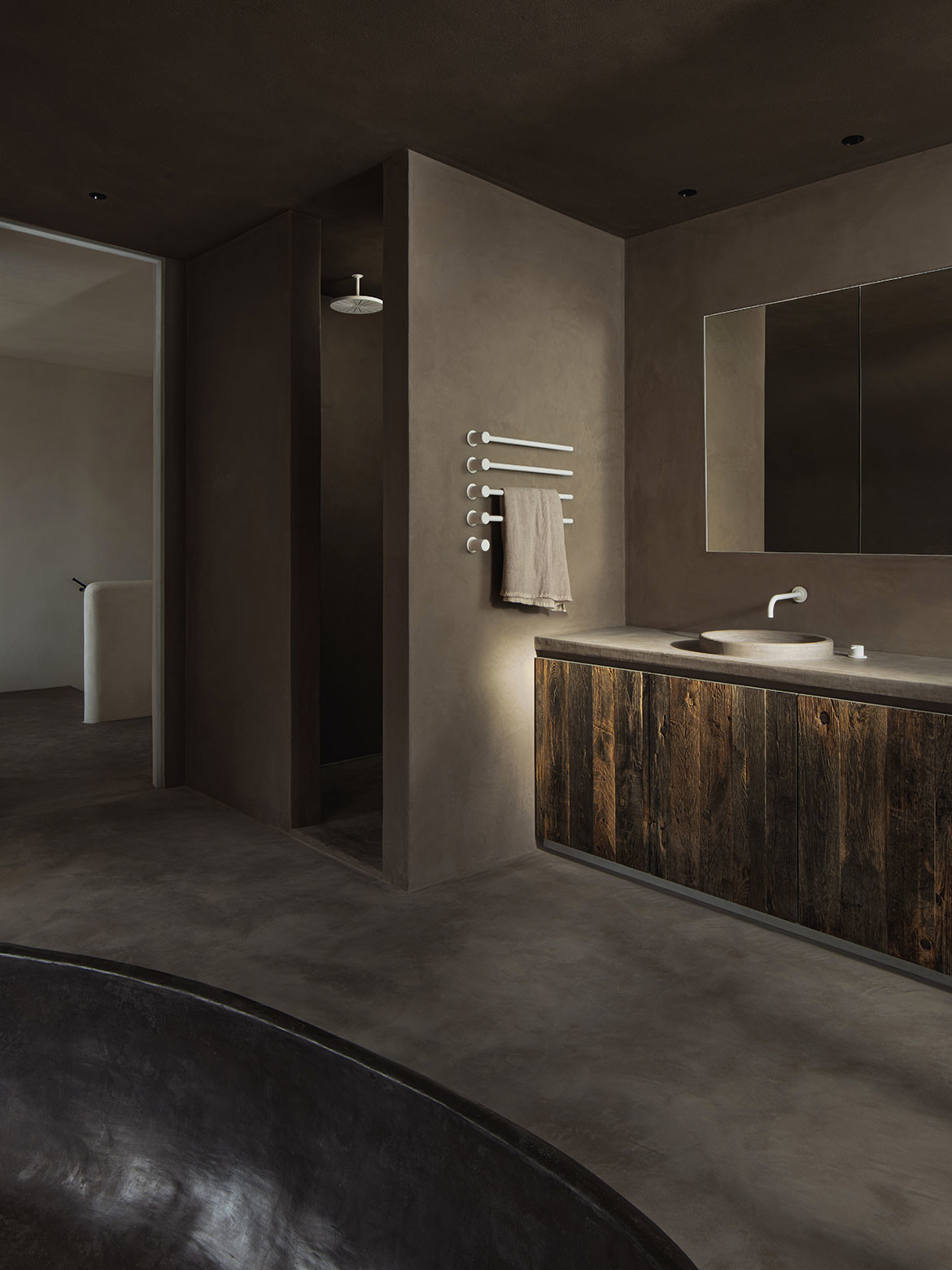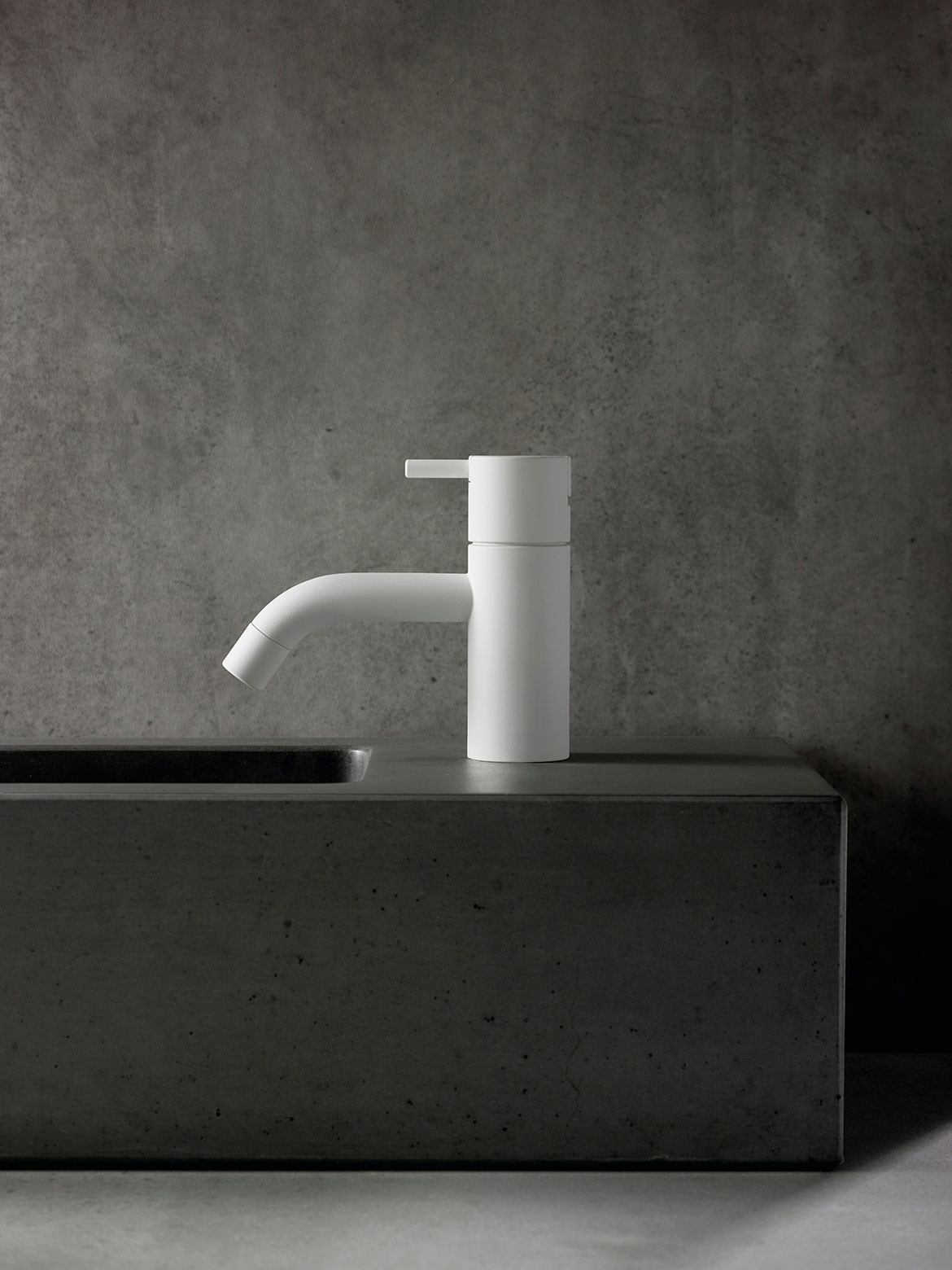 We think you might like this story about an architectural masterpiece born out of the collaboration between Palmar Kristmundsson and VOLA.
---