Comprised of circular lounge elements, the DALA lounge chair designed by Stephen Burks for DEDON is easy going yet artisanal, the perfect addition to any luxury outdoor setting. African traditional basket weaving techniques, artisanship, and the improvised seating arrangements of the developing world serve as the inspiration for this versatile collection of outdoor chairs, daybed, ottomans, side tables and accessories, all exclusively available in Cosh Living showrooms nationwide.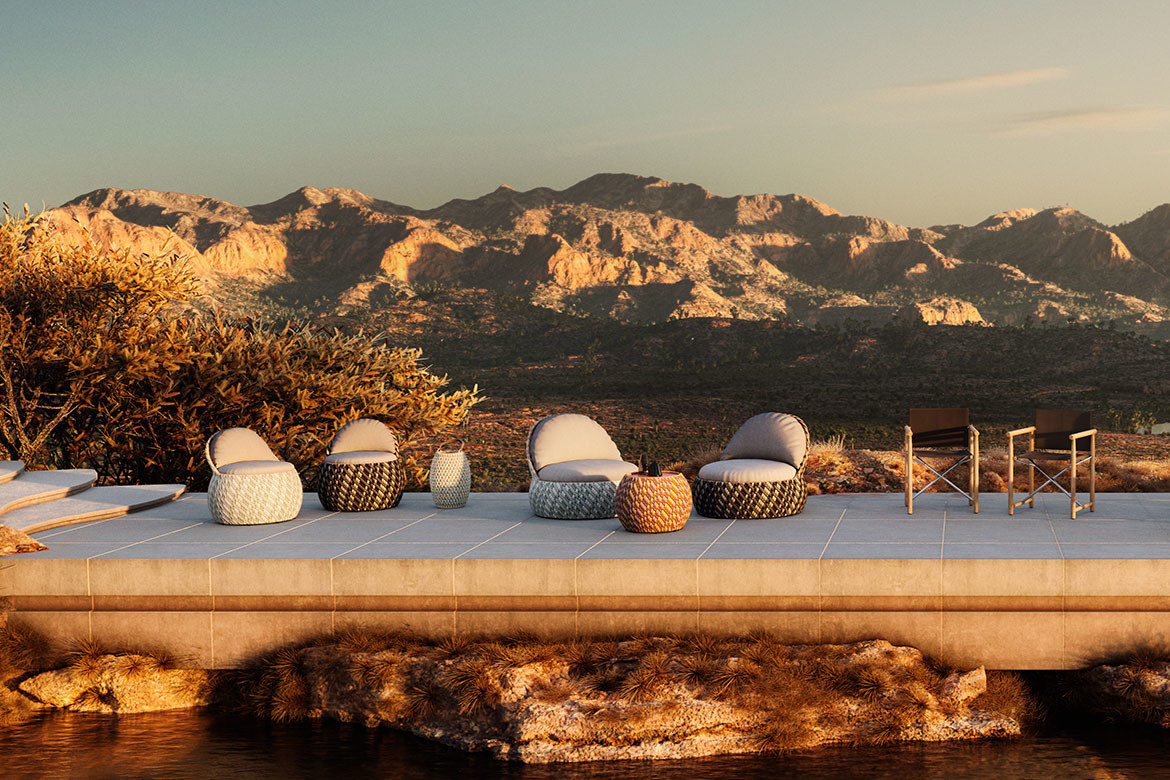 Celebrating tradition through innovation
Surface and structure are combined in DALA, which starts as a powder-coated aluminum mesh frame through which DEDON's skilled weavers thread colourful strands of its cutting-edge ecological fibre into a versatile outdoor piece.
Researched, developed, manufactured and tested at their state-of-the-art production facilities, the environmentally-friendly DEDON fibre is created from a mix of recycled food-and-drink packaging and High-Density Polyethylene. It is unrivaled for strength, durability, weatherfastness, and luxuriousness of colour, texture and touch, making it the ideal material for outdoor furniture.
The DALA lounge chair uses approximately 650m of this innovative fibre, taking around 62 hours to complete one chair. This durable material is not only easy to maintain by simply wiping down with a damp cloth but it is also lightweight, ensuring you can move the chair around the outdoor area with ease.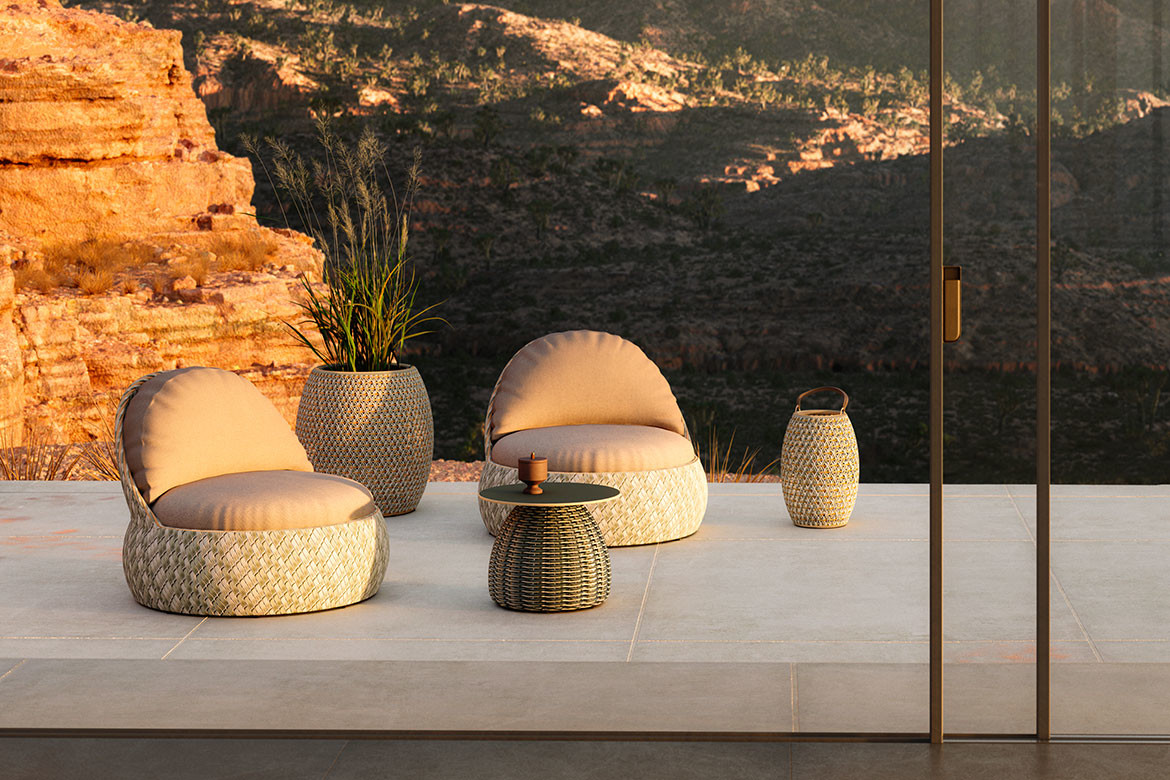 Master weavers bring a vision to life
The first to weave synthetic fibre onto luxurious designs, DEDON is the pioneer of the woven outdoor furniture industry. Stephen's longstanding collaboration with DEDON has been a fruitful one, resulting in three award-winning collections so far. It is a partnership that has been focused on celebrating traditional weaving techniques, industrial manufacturing, and contemporary design.
Stephen's dedication to preserving the future of artisans and handicrafts has shaped his design philosophy and is key to his relationship with DEDON. Collaborating directly with the artisans in Cebu and the Philippines, DALA and its organically-shaped elements began life as a sketch, which then took physical form during hands-on workshops at DEDON's furniture production facilities.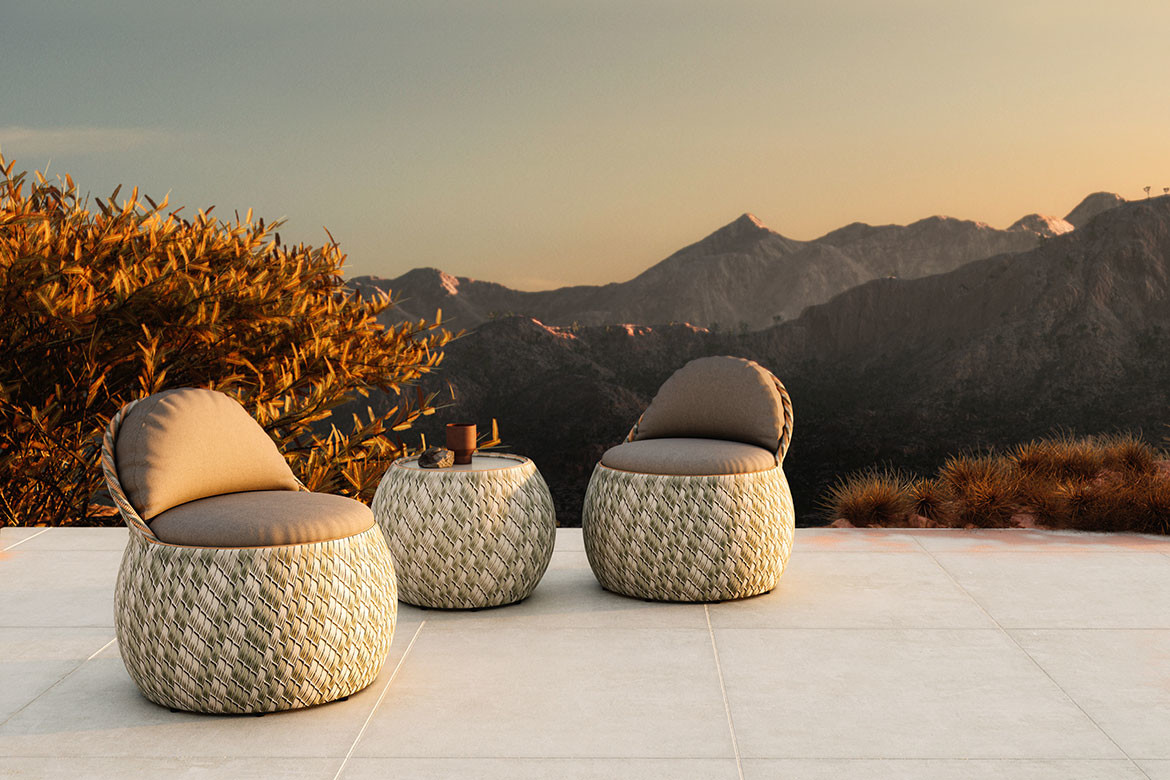 Relaxed luxury designed for the outdoors
Comfortable, casual and generously proportioned, the DALA lounge chair features a new backrest cushion that takes on a rounded form, mimicking that of the woven backrest. The updated cushion shape increases comfort while bringing unity to the overall structure.
The upholstery is made from high-quality outdoor acrylic fabric that is quick-drying, UV resistant, and completely protected against rot and mildew. This fabric complements the high-performance DEDON fiber and offers peace of mind when left in direct sunlight or during periods of heavy rain.
Accentuating its rounded forms, the DALA features an eye-catching striped pattern that is available in five different colours. Its cushions are made to order, with quick turnaround times and a variety of outdoor upholstery options.
To learn more about the DALA lounge chair, visit the Cosh Living website here.
Cosh Living
Images courtesy of DEDON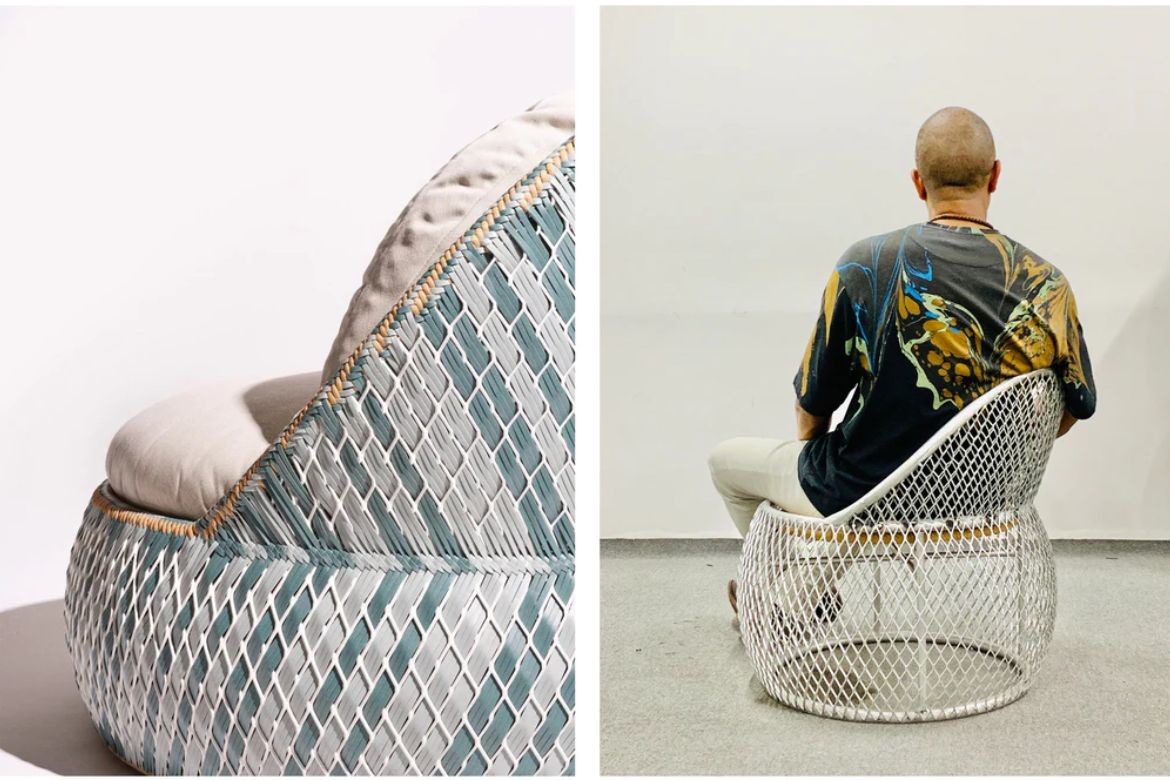 ---