For the modern, bespoke kitchen, built-in appliances are meant to work together. As house architecture and interior design has evolved, the art and science of designing kitchens has become more important, and more complex, but appliance integration does not need to be complicated.
Gaggenau has spent over three hundred years perfecting the craft and design of home appliances – craftsmanship is the backbone of this German luxury brand. The choice of luxury kitchen appliances is key to creating a bespoke, functional kitchen space –from integrated fridges, freezers and wine climate cabinets to ovens, compact appliances with steam and microwave functionality to built-in coffee machines. Specialty cooktops such as electric grill and Teppan Yaki that sit together in perfect harmony next to your traditional gas or powerful induction – this is a suite of appliances that make the work of designing kitchens easier than ever.
An icon of Gaggenau is the EB 333 – a 90cm oven that has been a hand built legend for over three decades an inspiration and aspiration for the next generation of private, as well as professional chefs. An artisan imprints the Gaggenau name into each and every baking stone.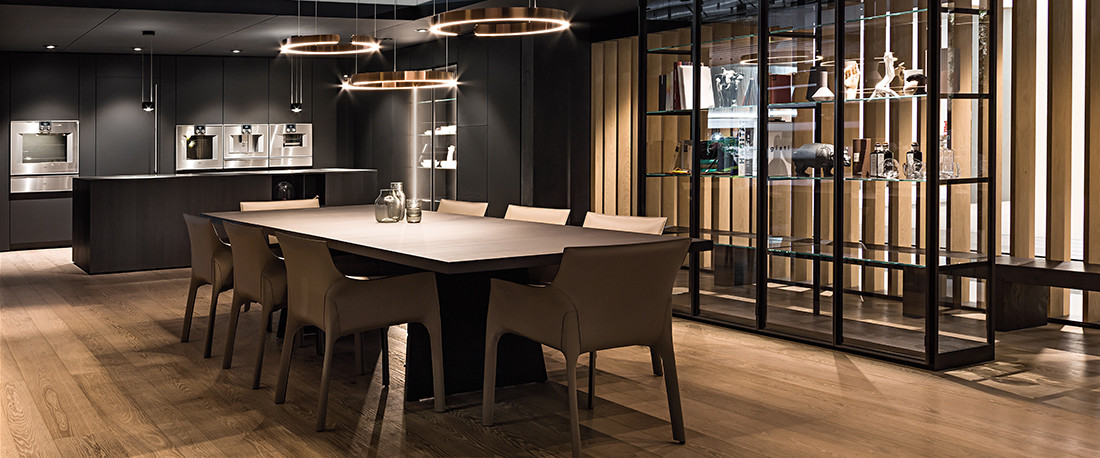 Of the 840 processes involved in assembling the Gaggenau refrigerators, 813 are done by hand. The rationale for all this specious human involvement in the production process is simple: it is the only way to imbue a product with something akin to soul.
The journey from sheep to cheese, vine to barrel to wine cellar, beans to roaster to coffee cup; it all informs the palate. The same applies for the creation of ones' home, their dream kitchen, a journey that takes a design from a sketch, to a render, to an authentically built model before seeing its final finishing touches. The entire process encompasses the vision to create something beautiful and functional.
When Gaggenau is the choice for the kitchen, it is the choice for a designer experience – an inspiring moment provided by a those who understand the importance of every milestone in the journey from raw state to finished article.
It is the difference between cooking, and creating. The difference is Gaggenau.
Gaggenau
gaggenau.com.au
---