The best ideas always surface when they are least expected. During a trip to Milan three years ago, Sarah Gibson of DesignByThem and Dion Lee of fashion label Dion Lee had an idea for the design of a bench and chair. Little did they know, after six rounds of iterations, prototyping and material experimentation that their design would debut internationally during Salone del Mobile 2019. A result of the collaboration between industrial designers, DesignByThem's founders Sarah Gibson and Nicholas Karlovasitis, and internationally renowned, Australian fashion designer Dion Lee, the DL Collection is an interdisciplinary product with a timeless structure.
"With any collaboration, it becomes a dialogue between two very different perspectives and technical skill sets", says Dion. "In this instance, it was taking the technique of slashing and waving, seen in some of our most recognisable products, and translating that into commercialisation."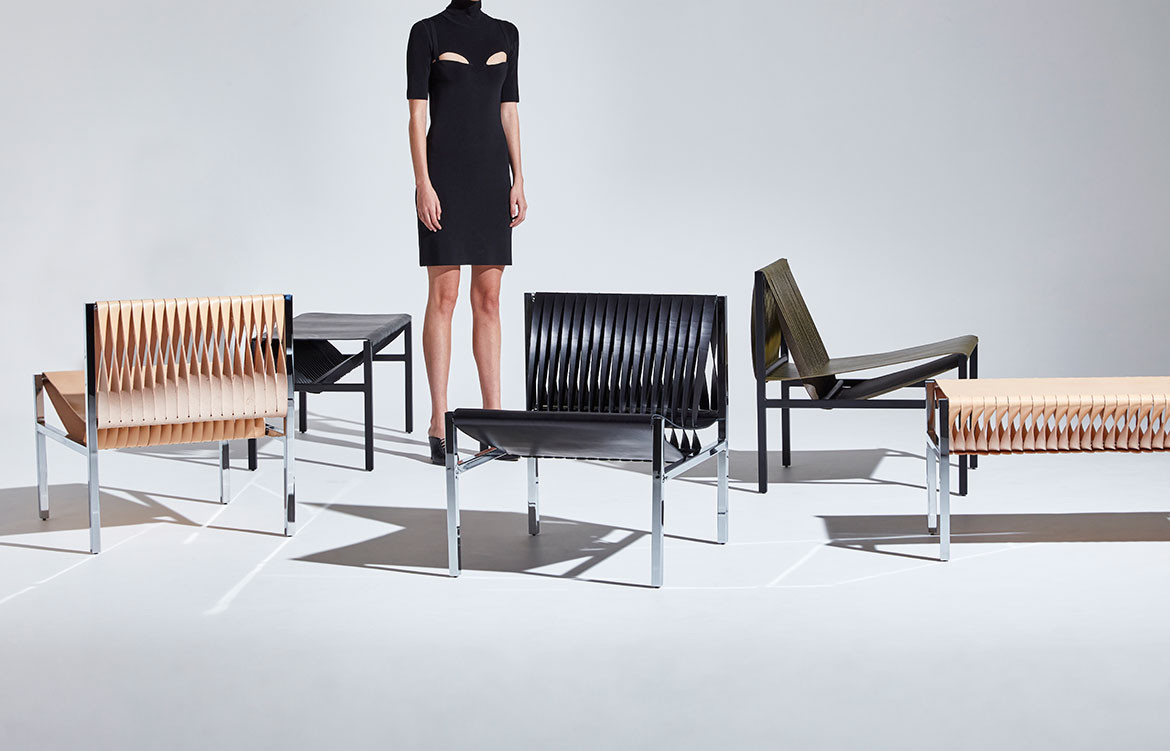 With a nod to the iconic Bauhaus slung leather furniture typology, the DL Lounge Chair and Bench is a combination of organic materials and angular silhouettes. Italian leather is tensioned over a steel frame, emphasising the iconic sculptural tailoring recognised in Dion's clothing.
The challenge for both Sarah and Nick was to interpret the movement of wearable textiles into a static and functional object. "It was important to us that the product demonstrated the experimental aspects of Dion's work together with our experience in furniture detailing, manufacturing and commitment to creating a timeless design. Our goal was to maintain an openness to the design, whilst keeping the design dynamic, robust and comfortable," Sarah explains.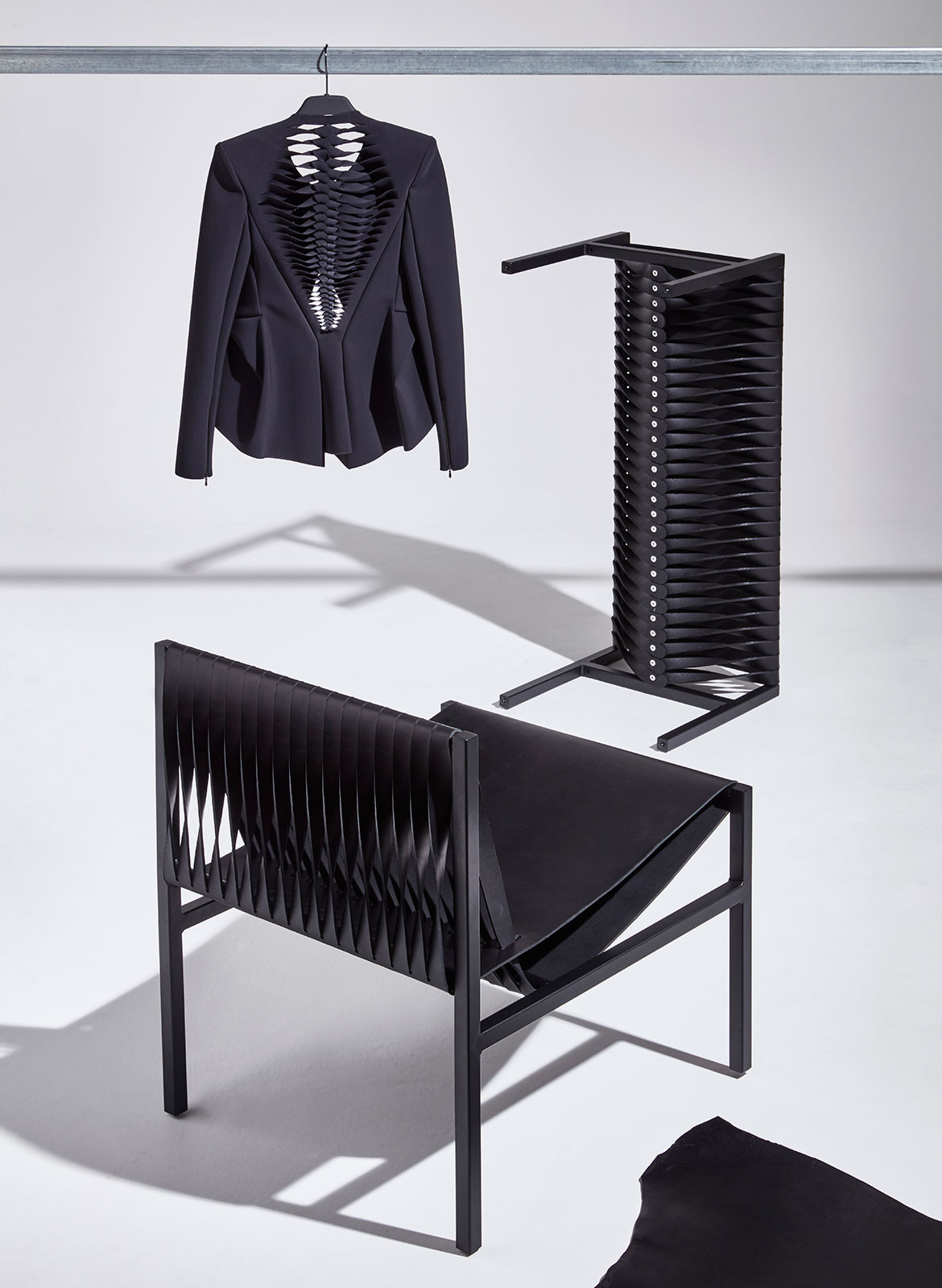 Available in a range of saddle leather colours with a powder coated or polished chrome frame, the DL collection is a celebration of a geometric form that champions the natural and durable material. "I love how the leather is a warm, soft, and yet structural element of the design. It is a unique quality of this material," concludes Nick.
DesignByThem
designbythem.com
Dion Lee
dionlee.com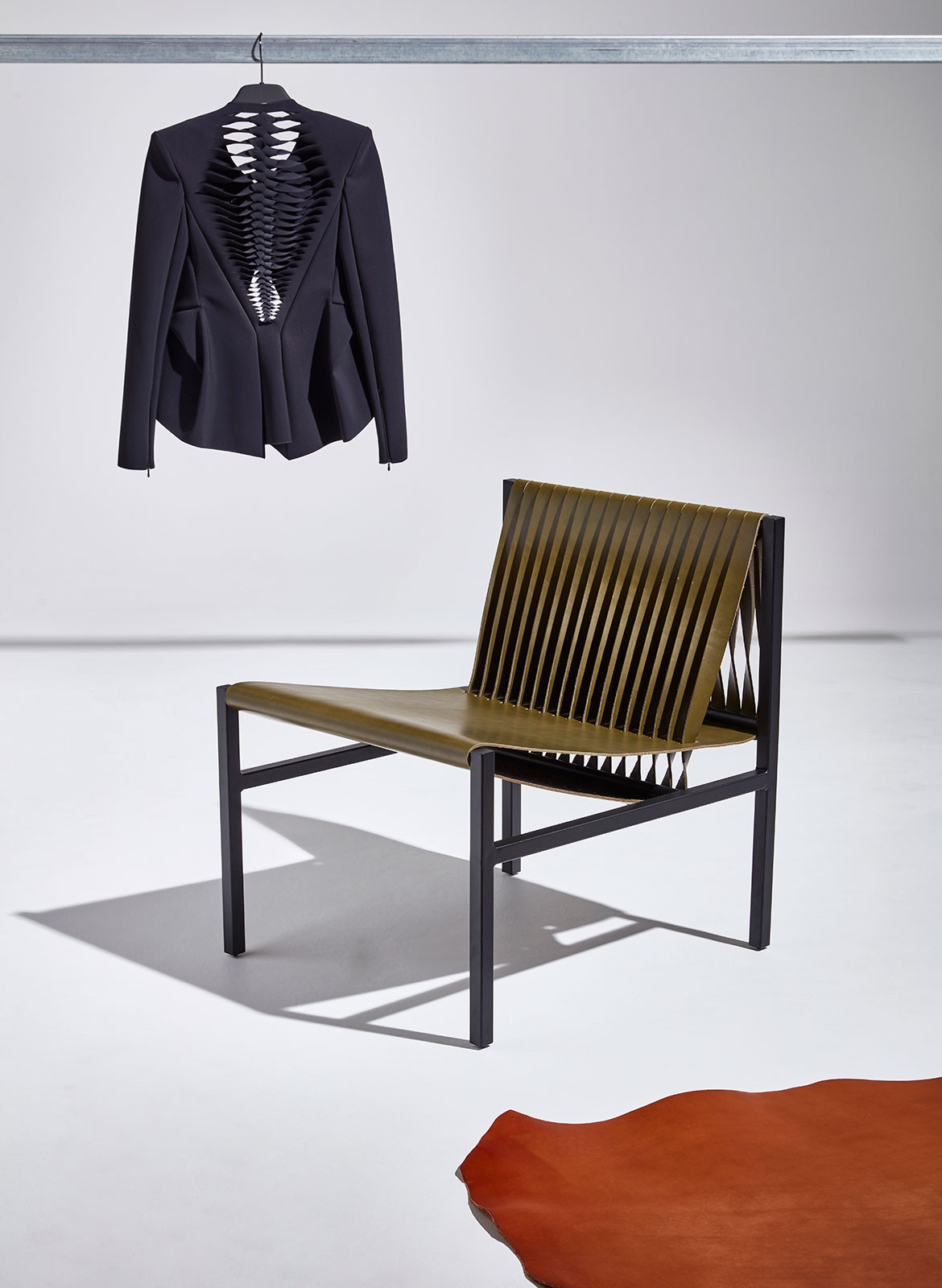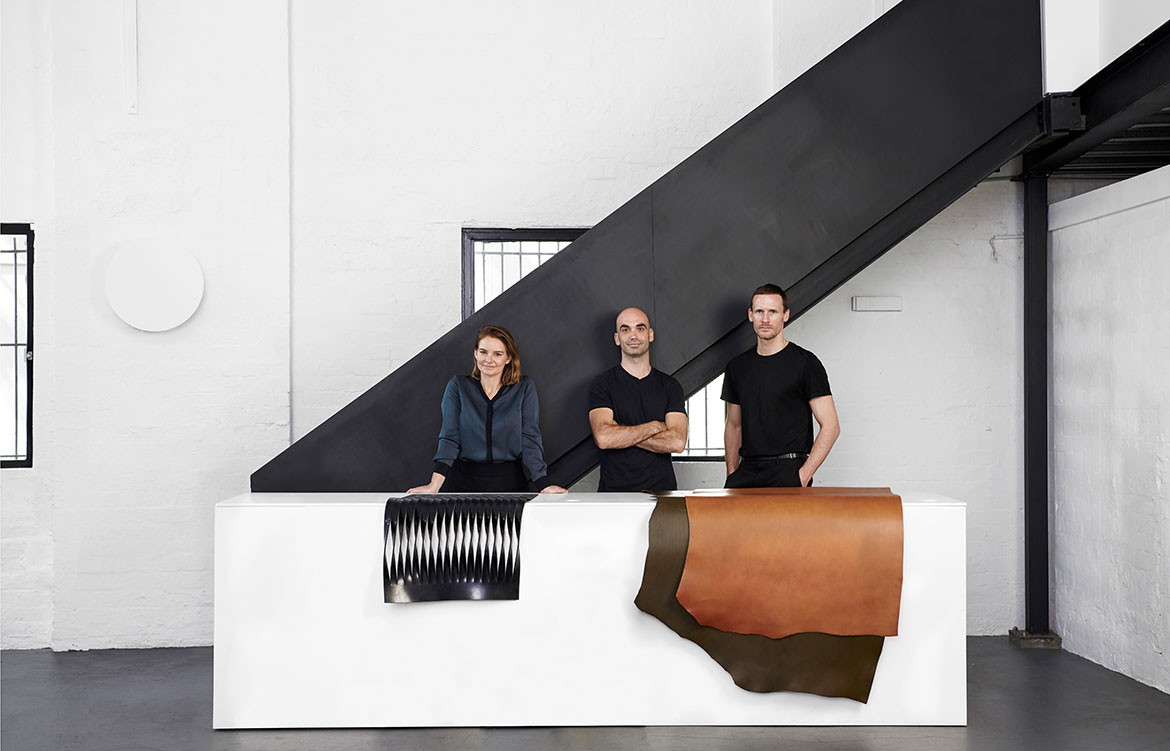 We think you might also like the Confetti Collection from DesignByThem
Tags: bauhaus, DesignbyThem, dion lee, Fashion Designer, furniture, milan, milan design week, Nicholas Karlovasitis, product design, Salone Del Mobile 2019, Sarah Gibson, Slung Leather, Thida Sachathep
---