A fixed rectangular table with gracefully shaped corners, the eye is invariably drawn first to the gleaming surface of the Marmi ceramic stone, which reflects the tones of its surroundings with a subdued grace. The top is available in the new Makalu or Emperador finishes, and depending on the mood of the room, lovers of Italian marble will have a wealth of stone types and finishes – whether matt or gloss – to choose from; from the pureness of Calacatta and Alabastro, to the dark, deeply evocative darkness of Portoro and Sahara Noir. Other options include Ardesia and Golden Calacatta.
Its powerfully-built steel base is embossed in either black, titanium, or graphite lacquer, and the lower top is painted either black or brushed bronze, embracing the perimeter of the product. This product can seat 8, 10 or 12 comfortably, and the top in available in thicknesses of 5cm and 6cm.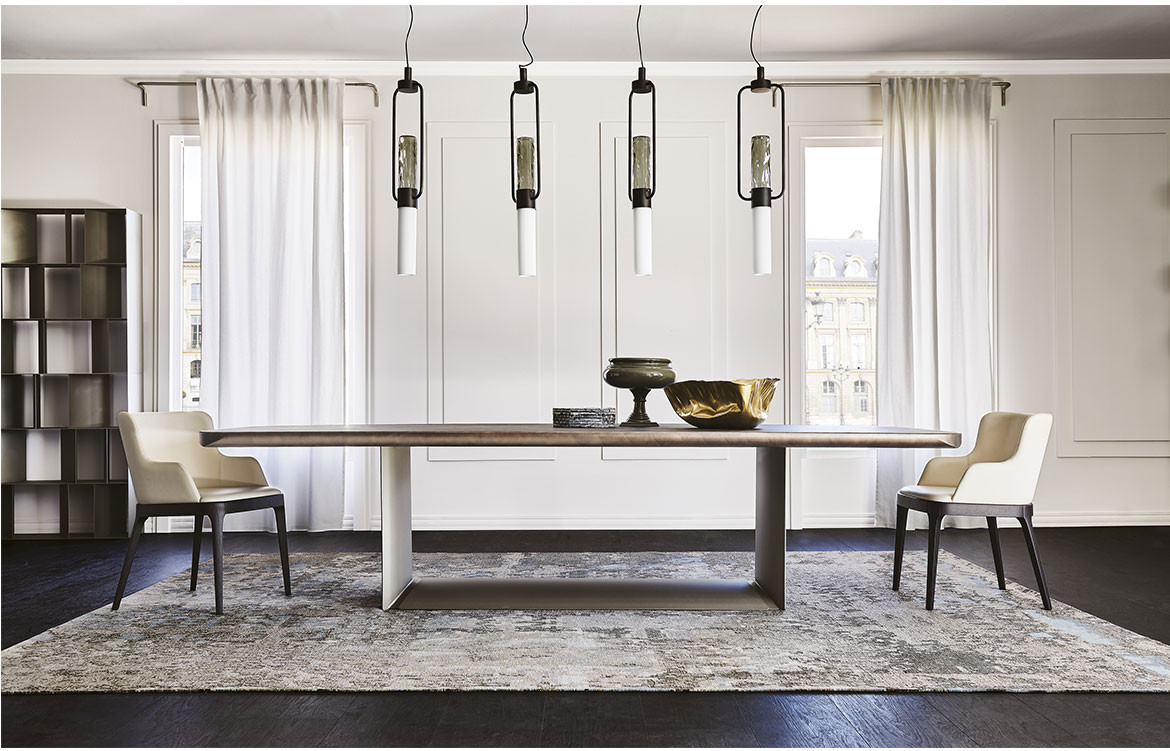 This product was a starring feature at this year's Salone Internazionale del Mobile di Milano, the world's largest furniture and design trade fair, a global benchmark event for that sector that showcases over 2,000 companies in its home city of Milan, and launched satellite fairs in Moscow and Shanghai.
Cattelan Italia
cattelanitalia.com
We think you might also like Vola on Bathrooms Via The Golden Age Of Danish Design
Tags: cattelan italia, ceramic, dragon keramik, dragon keramik premium, marble, table, tabletop
---