Place and interior design are inextricably linked. Every home is connected to the ground on which it stands, the neighbourhood, its history and the surrounding natural environment. Design brings all these elements together to create a greater space that is beautiful, cohesive and enduring.
Well-crafted furniture with timeless style can bring a uniquely Australian identity to the home. Designed and made in Melbourne by Kett Studio, the Erskine Sofa is inspired by the undulating landscape and flowing water of Victoria's Erskine Falls.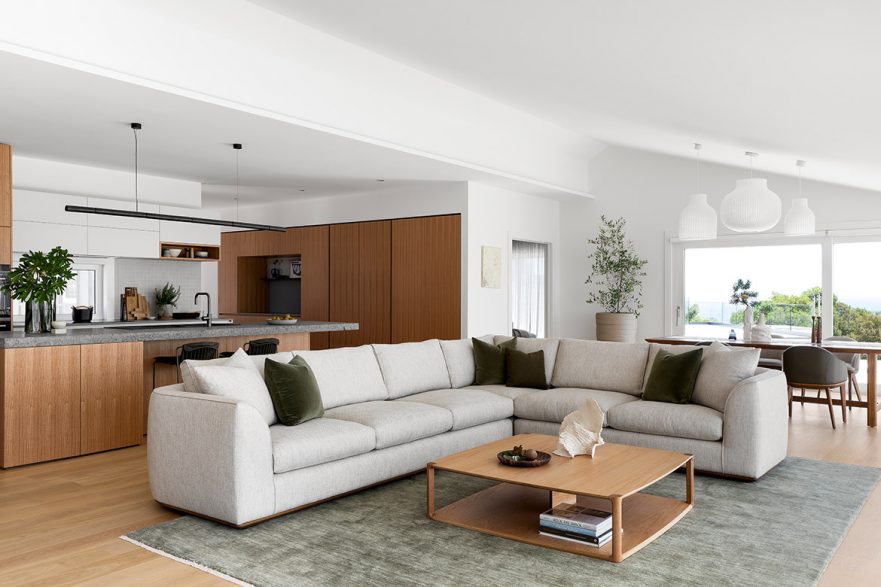 The dramatic sweep of the sofa's arms references Erskine Falls' natural curvilinear form, while the French seam rises up and continues along a 'ridge' and back down the other side. Echoing a sense of serenity and calmness, the Erskine's tones recall those found in the waterfalls' surrounds, highlighted by Australian-inspired fabric selections.
Designed with generous proportions, the sofa is available in two-seater, three-seater, lounge chair and modular options. A sprung steel frame system provides seat support, and its base and legs are crafted from solid oak. Back cushions consist of a feather down composition, while the seat cushions feature a premium foam inner core and luxury feather down tops.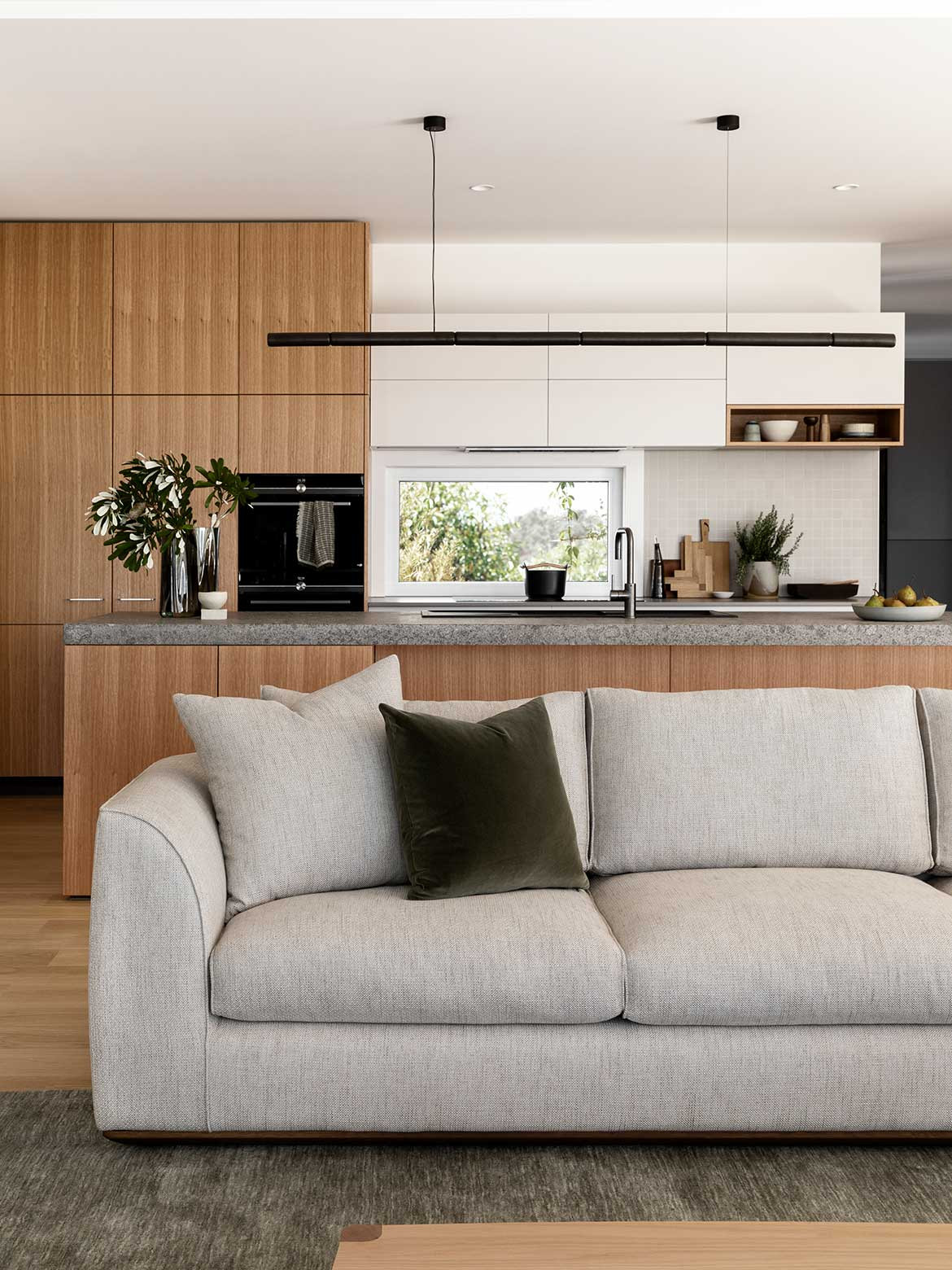 Furniture with an enduring connection to the Australian landscape is Kett Studio's key focus. Headed by leading Australian designer Justin Hutchinson, whose work has been recognised both internationally and at home, Kett produces furniture that is predominantly designed and made locally and feature distinct lines, shapes and colour palettes that reflect an unmistakable Australian sensibility.
The design process for the Erskine Sofa began with the place of its inspiration. "The act of drawing upon place to inform the collection allows us to bring the outdoors inside. From place we gain a sense of the importance of colours, shapes and form that are akin to a sense of our own identity," Hutchison explains.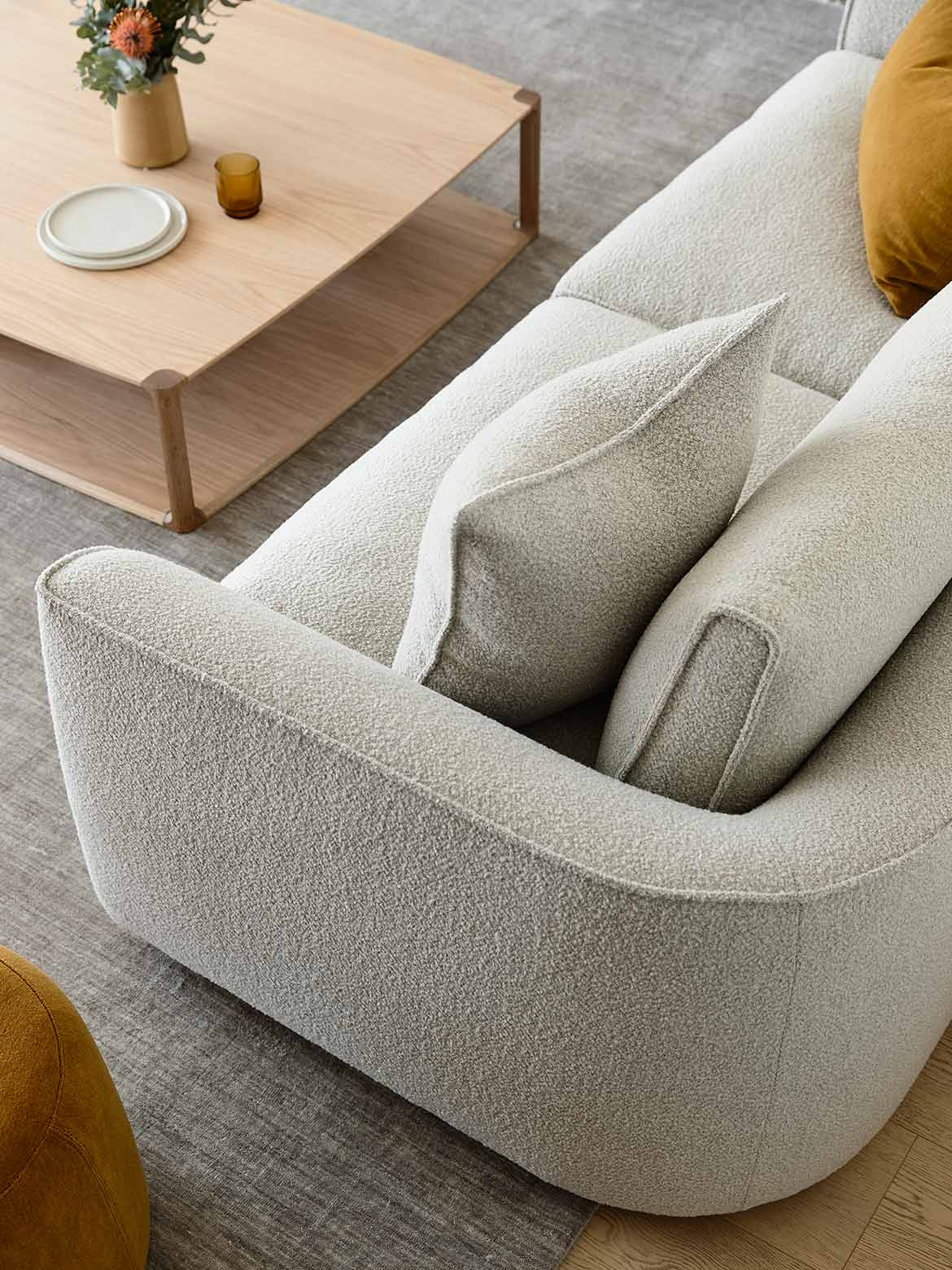 Crafted from solid oak, the Erskine is as durable as it is visually pleasing. The curvature of the sofa's arms is echoed through the organic shape of the oak base. The Almond Boucle featured on the two-seater sofa and the Como Barley on the modular are choices from a curated selection of fabrics. These choices tell an Australian story of oceans, mountains, cities and deserts in their light, colour, texture and form.
Upholding uncompromising levels of honesty and precision, Kett's creative process embraces experimentation, but also a comprehensive attention to detail. Many revisions were made to create the perfect sofa, one that can be passed down and cared for by future generations to come. Hutchinson says, "in a world crowded by poorly made things; it is a pleasure and a privilege to spend each day working on products that are designed to last".
Erskine's curvilinear form can soften spaces throughout the home, transmitting feelings of warmth and relaxation. Its arms offer a comforting embrace when seated in, and the inclusion of premium foam and luxury feather down tops provides an unparalleled level of comfort. Available exclusively from Cosh Living, the Erskine Sofa offers understated elegance that not only captures a sense of place, but also feels like home.
Cosh Living
We think you may also like Australian Makers Bring Local Landscapes to Life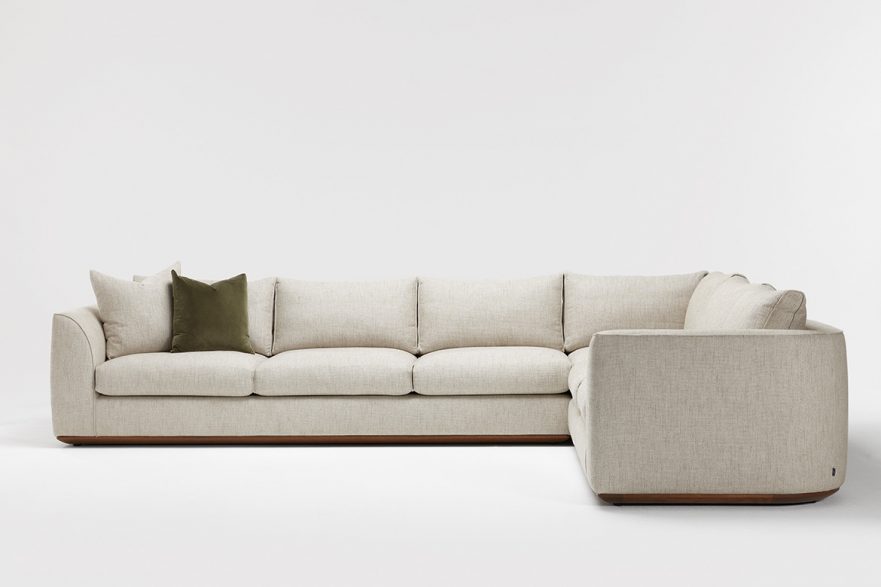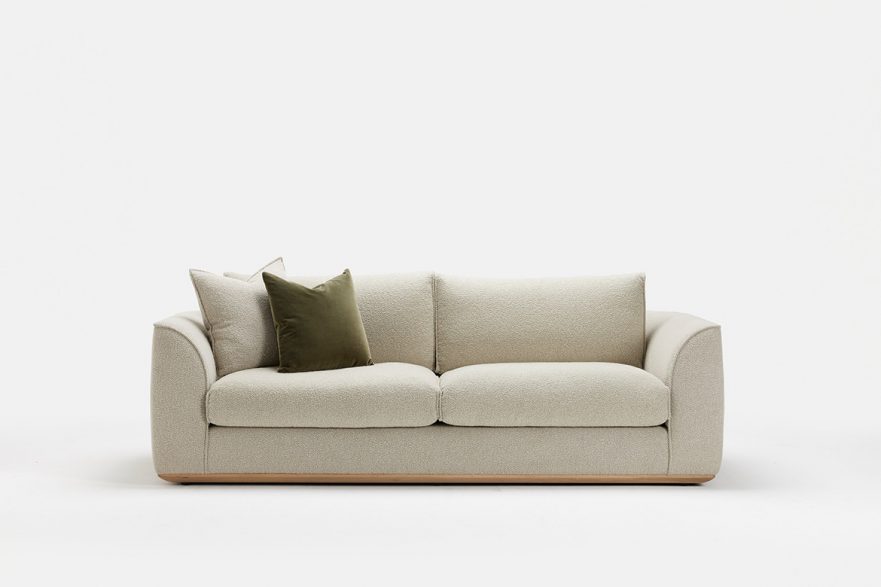 ---