From the designer: The starting point was a desire to challenge today's kitchen, because food preparation has not really chanced since we emerged as species. You can still make a great meal using good ingredients and basic cooking tools. Just three elements – fire, water and chopping block – frame frame all of the primary tasks in the kitchen.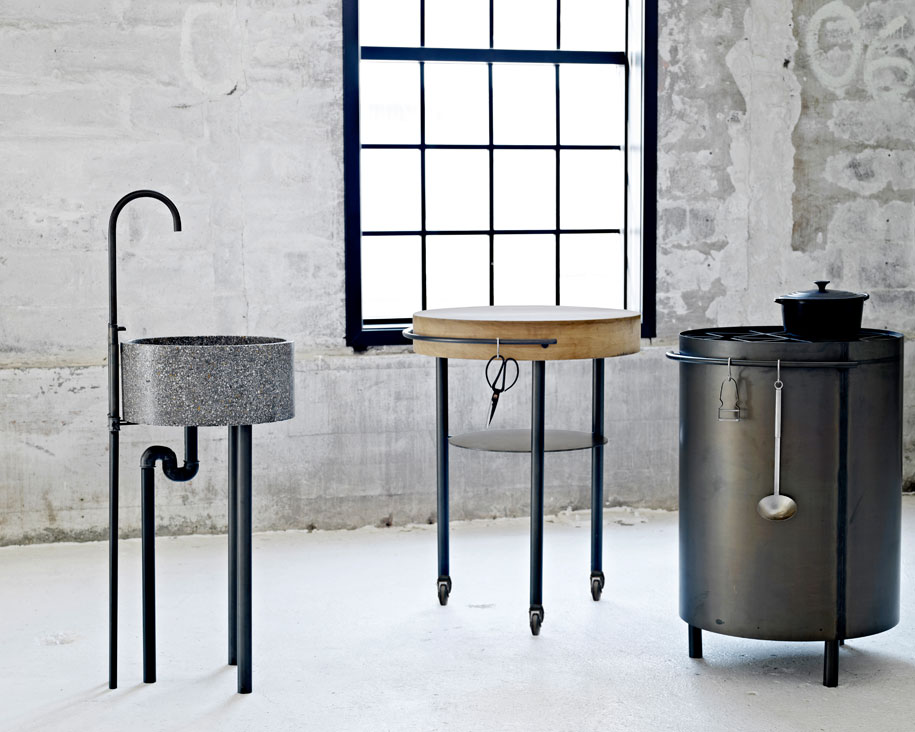 Each station is defined by a circle of its material framed in blackened steel; oak for the chopping block, marble terrazzo for the basin and a criss crossing pattern in steel for the cooktop. The round shape of the three stations was inspired by the shape of a firepit, where people gather in 360°.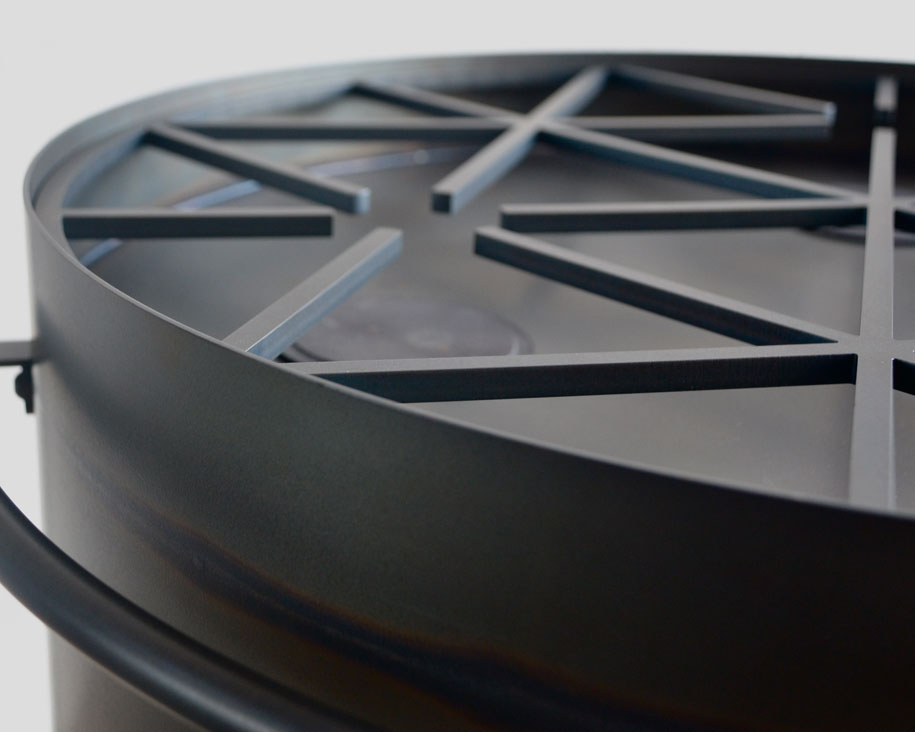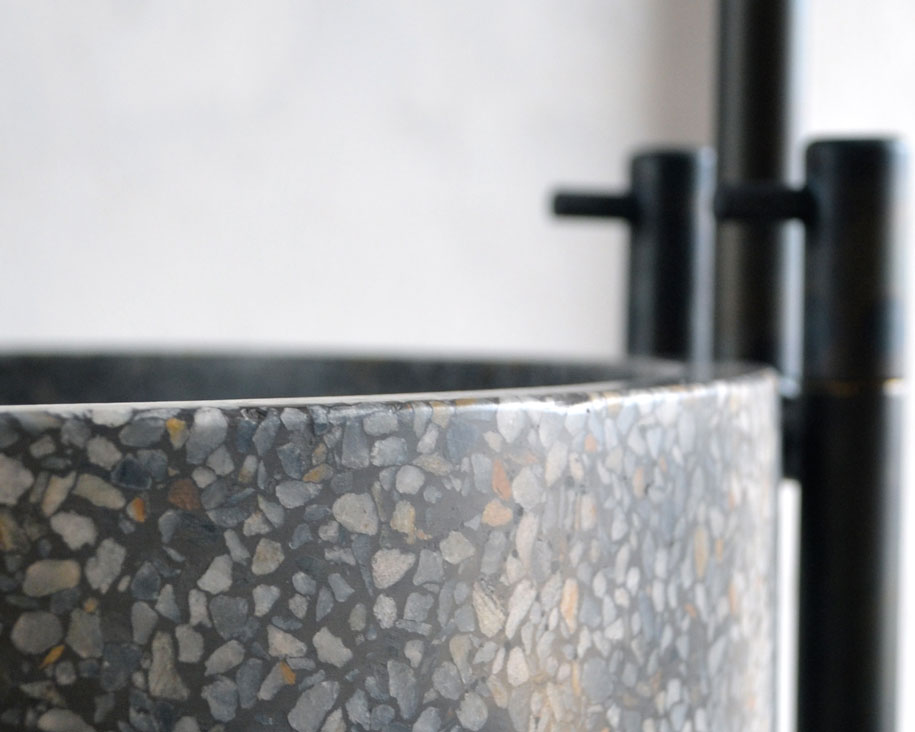 The fire- and the chopping block stations sit on casters, which allows them to be repositioned as needed, depending on the task at hand or the number of people in the room. The kitchen can accompany nomadic owners from city to city, or simply move from indoors to out.
Mette Schelde
metteschelde.com
Tags: bench, cooking, design, Designer Furniture, kitchen, kitchen & bathroom, product design
---