The Column series has been created by Fisher & Paykel to suit any contemporary style of kitchen design coming panel-ready with a choice of stainless steel fronts, or fully customizable with the customer or designer's supplied panels.
Adding to the customization for the series is the choice of handle – square and rounded contemporary style.
Not just a pretty face though, Fisher & Paykel have designed the under-the-hood technology of the Column series with performance to match their looks. Featuring unique ActiveSmart™ technology along with two variable temperature zones for extraordinary food care, the only thing better looking than the outside of the fridges, should be the food inside.
Variable Temperature Zones
A wonderful feature of the Fisher & Paykel Integrated Column Refrigerators are variable temperature zones. These dual, independent cooling zones are driven by two evaporators that deliver precise temperature control in separate zones.
This means that each appliance contains two completely independent cooling zones so that customers can totally customise their storage needs, while temperatures are kept consistent with Fisher & Paykel's ActiveSmart™ technology.
"We've found that our customers love the idea of independent compartments inside their fridge," says Shane Rehm, Fisher & Paykel's Chief Engineer for Refrigeration. "We also know that different foods require different temperatures, so we developed a system that combines the two."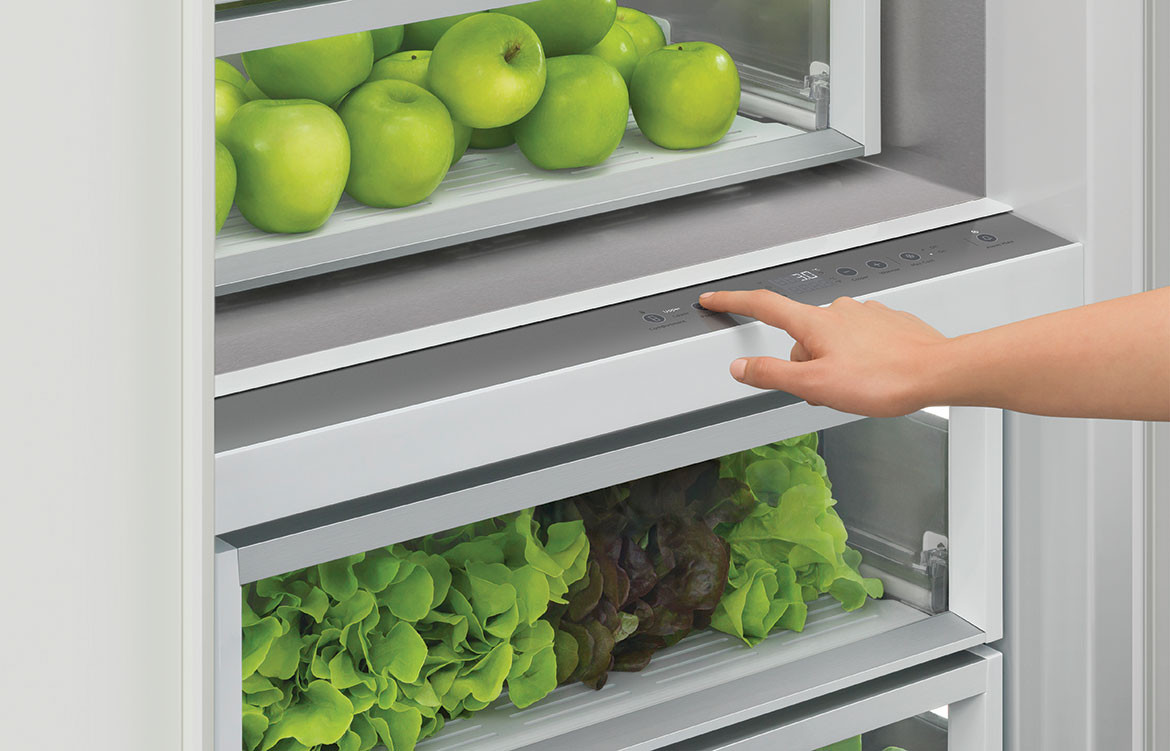 Refrigerator and freezer alike have three food modes – pantry, fridge, and chill mode on the refrigerator side; soft freeze, freezer, and deep freeze on the freezer side. These can be changed with the touch of a button to ensure food is stored at the best temperature to suit how you shop, cook and entertain.
The right option
Suitable to its name, the Column series is available as 46cm/18", 61cm/24" or 76cm/30" freezers and 61cm/24" or 76cm/30" fridges, and these columns can then be mixed or matched, to suit every kitchen.
What's more, the columns can be placed together or apart. Enjoy the daily convenience of the fridge close to the workbench with the freezer in the pantry, or choose to have a column at each end of their kitchen, or the classic side-by-side design.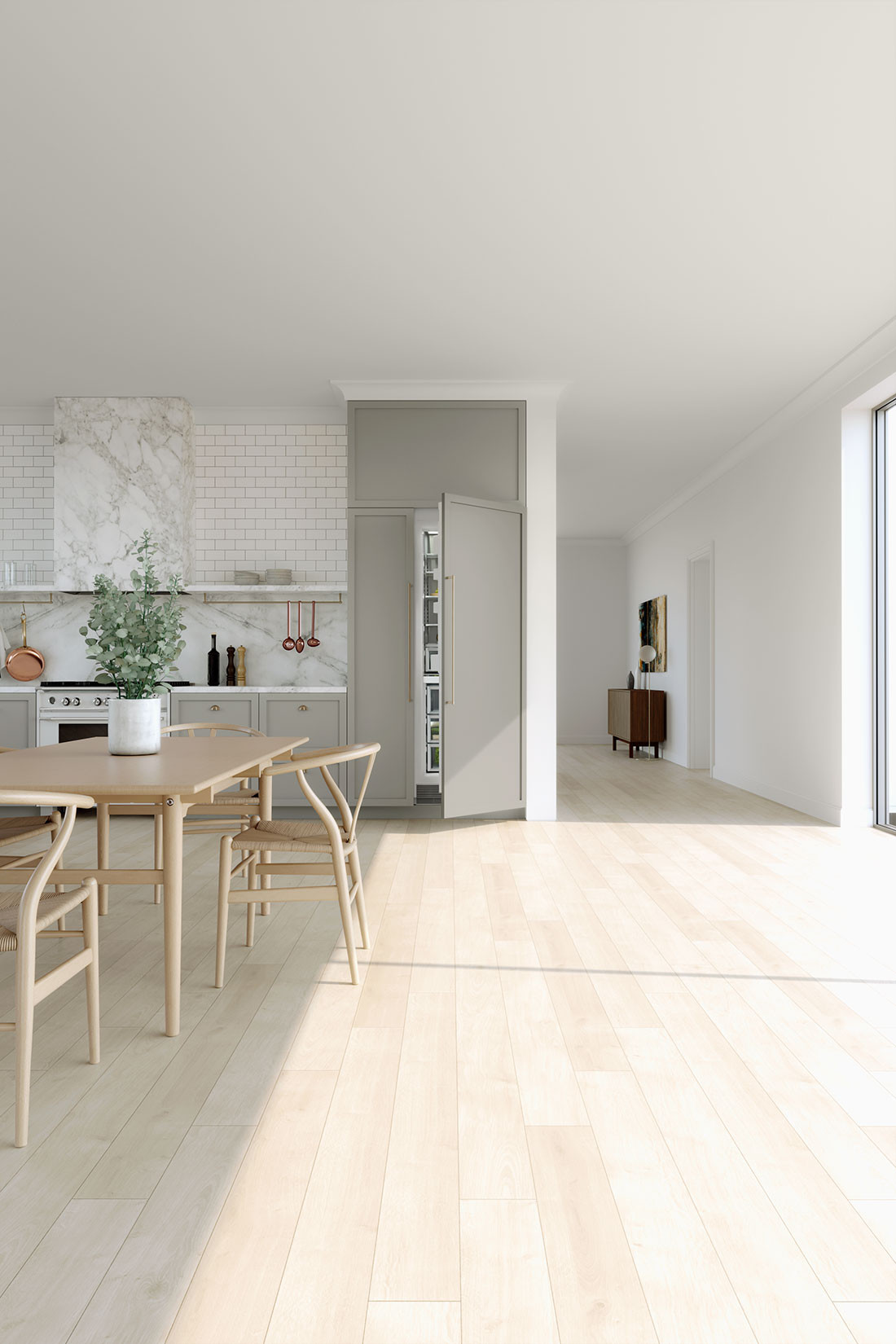 Beautiful to use
The Fisher & Paykel column refrigerators have a thoughtfully designed interior layout with brilliant LED lighting and glass-bottomed shelves making it easy to see everything inside. Crafted from quality materials, the columns have soft-close metal runners on extension shelves and doors that are tested 300,000 times for toughness. The seamlessly smooth interior lining makes the columns very easy to clean.
Integrated Column refrigerators and freezers are available now at the Fisher & Paykel Experience Centre, 90-96 Bourke Road, Alexandria NSW
fisherpaykel.com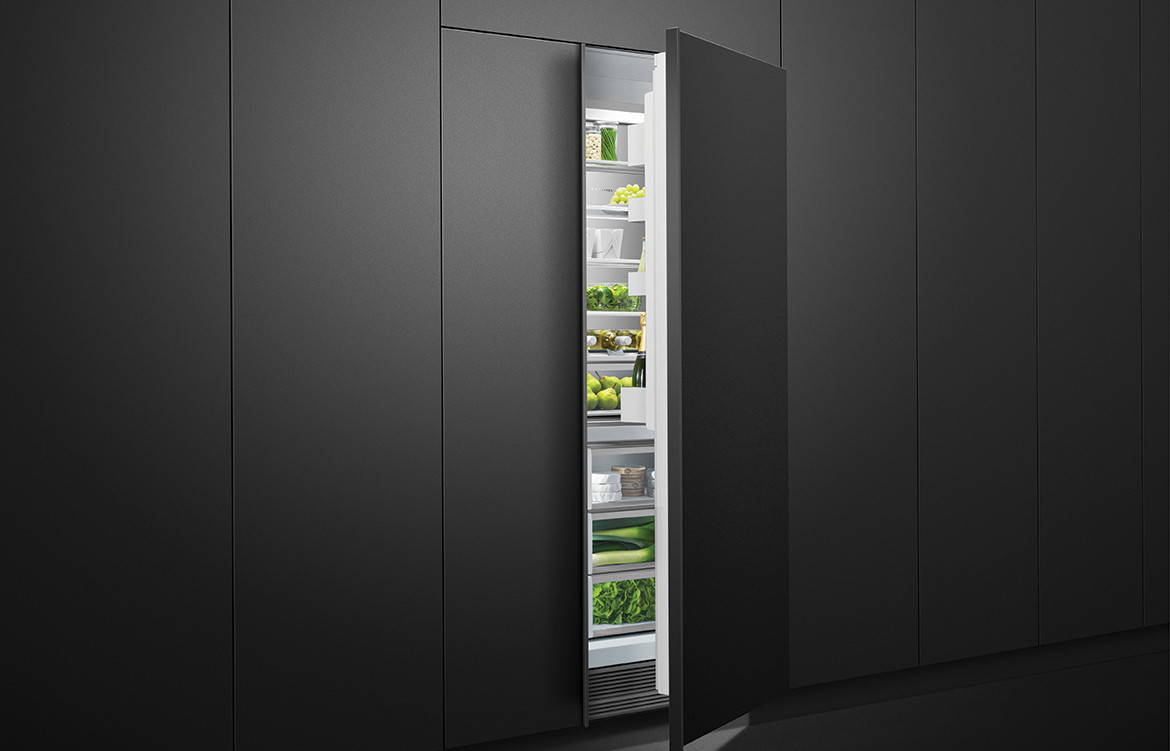 Tags: Fisher & Paykel, Fisher&Paykel, kitchen, refrigerator
---