The kitchen is perhaps the most rapidly changing room within the four walls of a house – in a constant state of flux. As our behaviours and patterns around this space change it's important that the architects designing these spaces, and the industrial designers developing products and appliances, hold pace.
At times revolutionary technology sparks these changes, while at other times it follows in response to ever-evolving habits of a population. The Companion range from Fisher & Paykel is the result of both.
"One of the trends we are seeing is the move towards smaller kitchens as a result of high density city living," says Adam Moody, Chief Designer in the cooking and dishwashing product development team 
at Fisher & Paykel. "Space is a premium."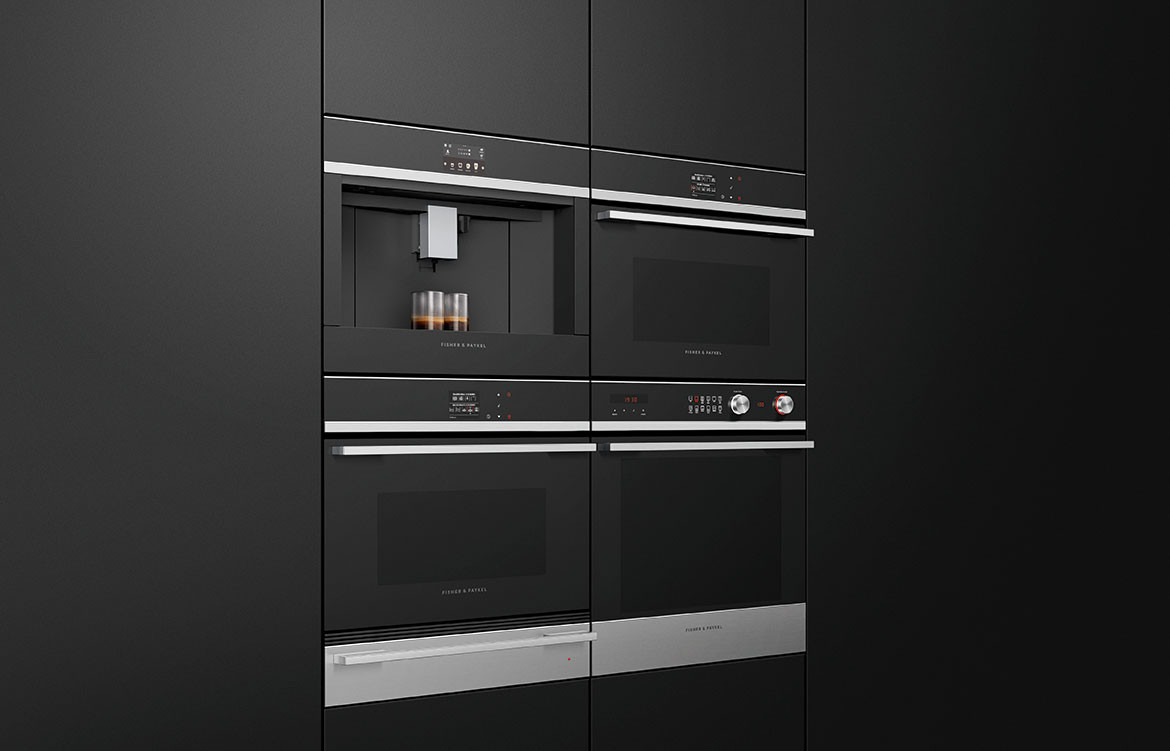 Despite this trend – one that is almost strictly the case in cities such as New York, London, Hong Kong and Japan and is gaining fast traction in Australian and New Zealand cities, too – Adam also notes that residents of apartments and terrace houses are still investing in premium kitchens and appliances, and looking for ones that work smarter, look better and blend seamlessly into their condensed spaces.
So in spaces big or small, the Companion range fits perfectly.
The pieces within the much-awaited Companion Range have been purpose designed to complement each other functionally and aesthetically. "The whole system is designed to work as a completely flexible modular system," says Adam. This is realised through the consistency in dimensions and specs across the range but also in the visuals; ensuring there is consistency in features such as glass components, control panels and the stainless steel elements.
Depending on the space available, the products of the Companion range – a full sized pyrolytic self-cleaning convection oven, a combination steam oven, coffee maker and combination microwave oven – can be installed horizontally, vertically or even in a grid format. This flexibility means that the companion range will work perfectly in any kitchen layout, whether it is a larger scale space or a compact kitchen.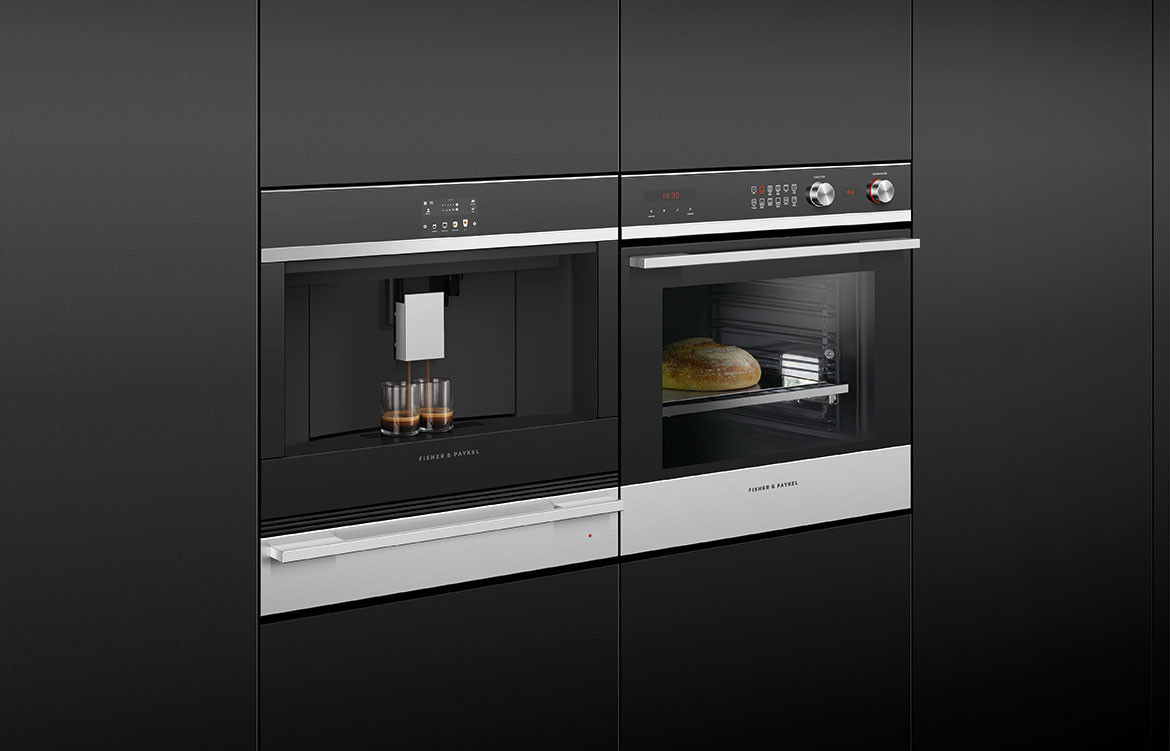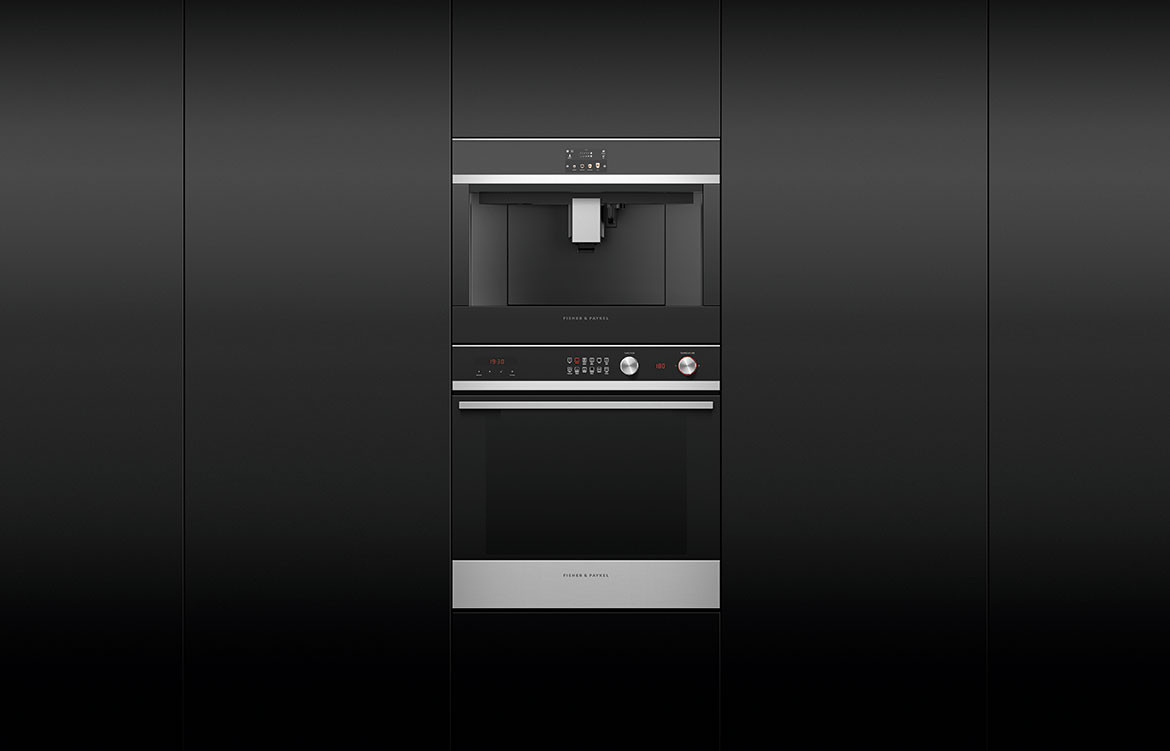 The Companion range is also a good example of Fisher & Paykel using their resources to research the market ensuring they're developing the products the market is missing. There is an existing range of Companion products in the market and over time the Fisher & Paykel team have been gathering feedback from architects, kitchen designers retailers and installers – not just consumers.
Finally, while the recent boom in appreciation for food culture has certainly been beneficial for the Fisher & Paykel team, as people take a greater than ever interest in the origins of ingredients, food preparation, and consumption, it's also a shift in the market that aligns perfectly with their values, too. "We're definitely seeing these meta-trends of respect and love for food… This paddock to plate mentality, slow cooking and quality ingredients are all things that come up when we talk to people about our products, and those kind of ideals really fit well with our brand," says Adam.
Fisher & Paykel
fisherpaykel.com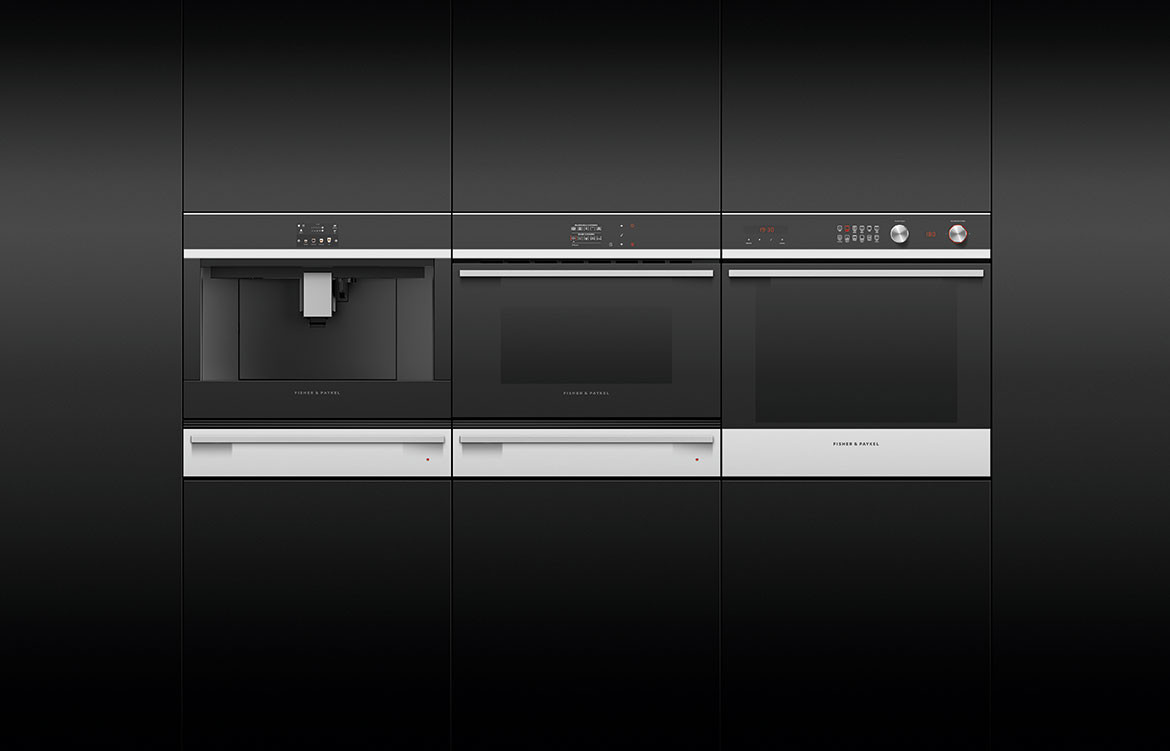 Tags: Adam Moody, Australia, compact kitchens, compact spaces, Companion Range, Fisher & Paykel, Industrial Design, kitchen design, new york, New Zealand
---