Born to Gennaro Tramonti, founder of Car-Met, Simone and Laura Tramonti's childhood memories are seeped in the smell of cut iron and an awareness of the infinite possibilities of industrial design. Decades on, these memories have become one with the metalworking skill of their father, culminating in the conception of Formae – a furniture brand that breathes fresh life, playfulness and soul into the industrial material of metal.
Presented at Maison et Objet 2019, Formae's collections express themselves through clean geometries and material simplicity, for a return to aesthetic purity. In a world that worships the limited edition and luxury dimension, Formae stands to offer a proudly distinct vision: home furniture and accessories composed of industrial materials reinterpreted through an artisan process, available at scale. Neither democratic nor mass-produced, Formae is a brand simply aimed at everyday people, designed to transcend the dynamics of 'luxury' goods.
Roommate, the second collection to be conceived by Formae, is composed of pieces able to interact with one another, as well as meld energetically with existing furniture. The result is a collection of stylish, functional pieces characterised by a spirited and modular design language that seeks to continuously suggest new compositions.
Inspired by the round arch, the Archetto valet stand is designed by Formae's art director, Leonardo Fortino. Its profile is described by a metal tube, bent perfectly into a semicircular arch in a nod to ancient Roman ideals. Protruding from the anchoring structure, a pair of quaint platforms provide flat surfaces upon which the likes of plants, candles, keys, and nic nics may be stored.
Designed by Studio Zero, the Pura magazine rack boasts an unyielding character and refined nature. In reference to the mystery and magic of the Golden Ratio, circle, line, and square intersect to form a palpably elegant and delicately transparent whole.
Adding further to the Roommate collection, designer Chiara Ricci has conceived the versatile piece known as Elle. The physical rendition of a play on words, this end table / magazine rack draws its inspiration from its very name. Like the letter "L" in Italian, or the pronoun "she" in French, Elle translates into two distinct functions: an end table with a semi-circular top, or an original magazine rack. Elegantly balanced between solids and voids, Elle is a design reduced to its simplest terms – without being reduced to commonplace.
Formae
formaecollection.com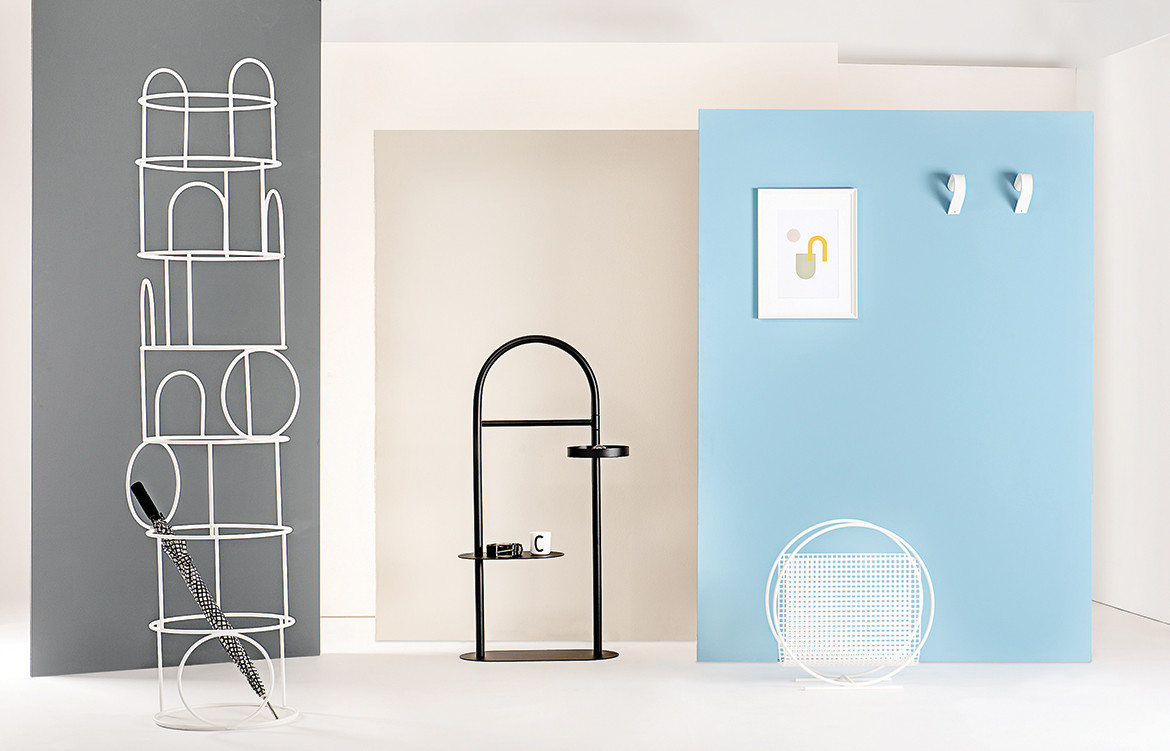 We think you might also like these affordable Australian furniture brands.
---