While not as flashy as say, a designer oven or sleek benchtop, a proper ventilation system can't be forgotten when planning your dream kitchen – capable of turning unbearable conditions to pleasant ones, converting odorous foods into new favourites. Sure, it may not be at the forefront of your mind when creating your kitchen, but you'll certainly notice a bad one.
The experts at Gaggenau have ventilation systems ready to serve as invisible forces removing fumes, or as stand out designer show pieces, central to the design of a modern kitchen.
The downdraft ventilation was the Gaggenau 1976 innovation that has been perfected over the decades since first unveiling, the downdraft system is available in the Vario 400 series and Vario 200 series, seamlessly fitting into any Vario cooktop arrangement. Using the same stainless steel controls and design that made these cooktops the beloved choice for the designer kitchen they are today, the downdraft ventilation blends into the counter, drawing steam and odour down into the worktop itself. The flap and filter have been designed to reduce noise, as well as improve airflow through the space-saving flat duct system.
The table ventilation rises and falls from the kitchen island, capturing the vapour and odours from the very top of the pans, while also directly illuminating the worktop without catching the eye through dimmable LEDs.
Wall-mounted and island hoods show off their puristic box-style design in both 90cm and 120cm of stainless steel. They are extremely efficient due to the rim extraction filters and optimal airflow interior. Complete with integrated LED lights, these ventilation systems provide a central designer showpiece within your kitchen.
The flat kitchen hoods are discreet, extendable and quiet, opening out beyond the cupboard via a clever mechanism, while an optional lowering frame allows the hood to be completely concealed within. The canopy extractors are designed for invisible integration in upper cabinets.
All Gaggenau ventilation solutions are equally happy extracting or recirculating kitchen air. Everything has been designed with discretion and airflow in mind. Gaggenau has created a system that performs exceptionally and quietly – behind the scenes or centre stage.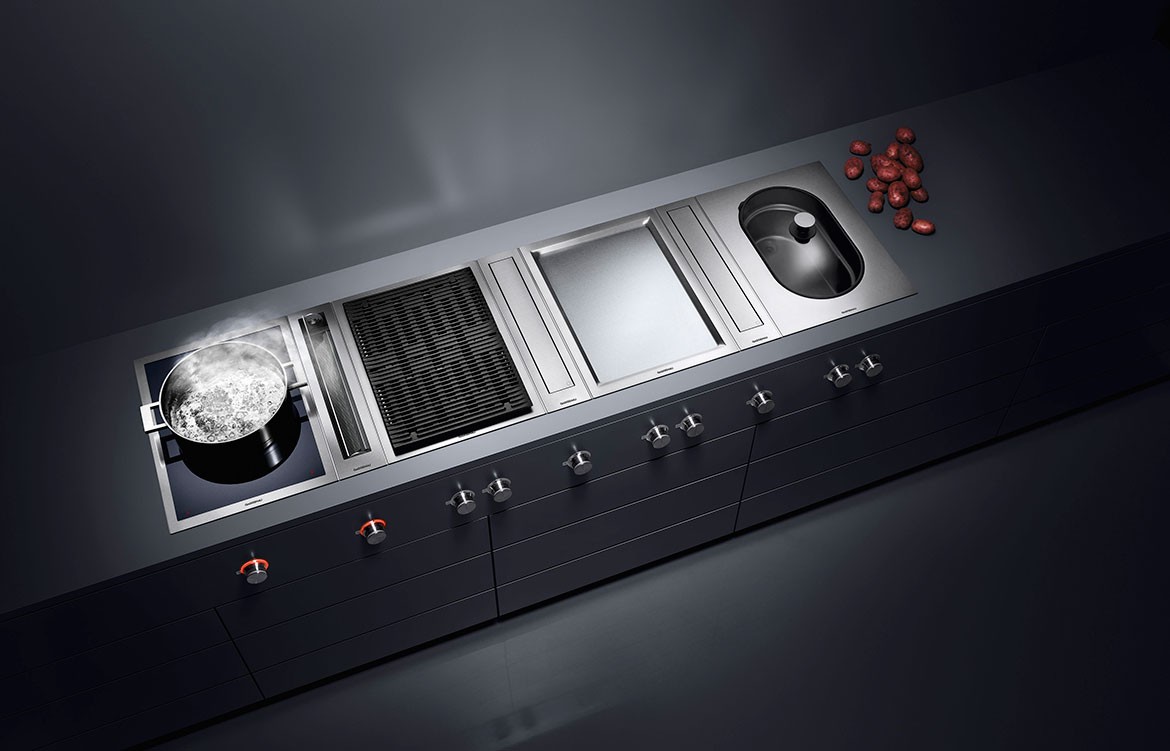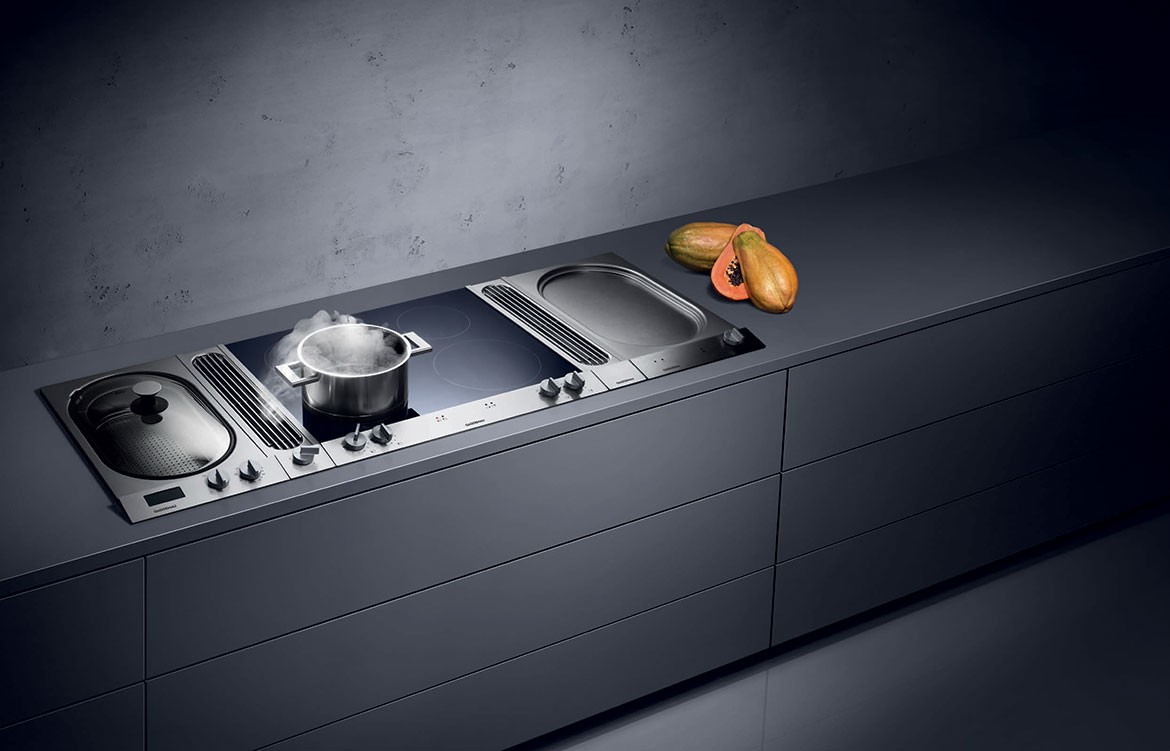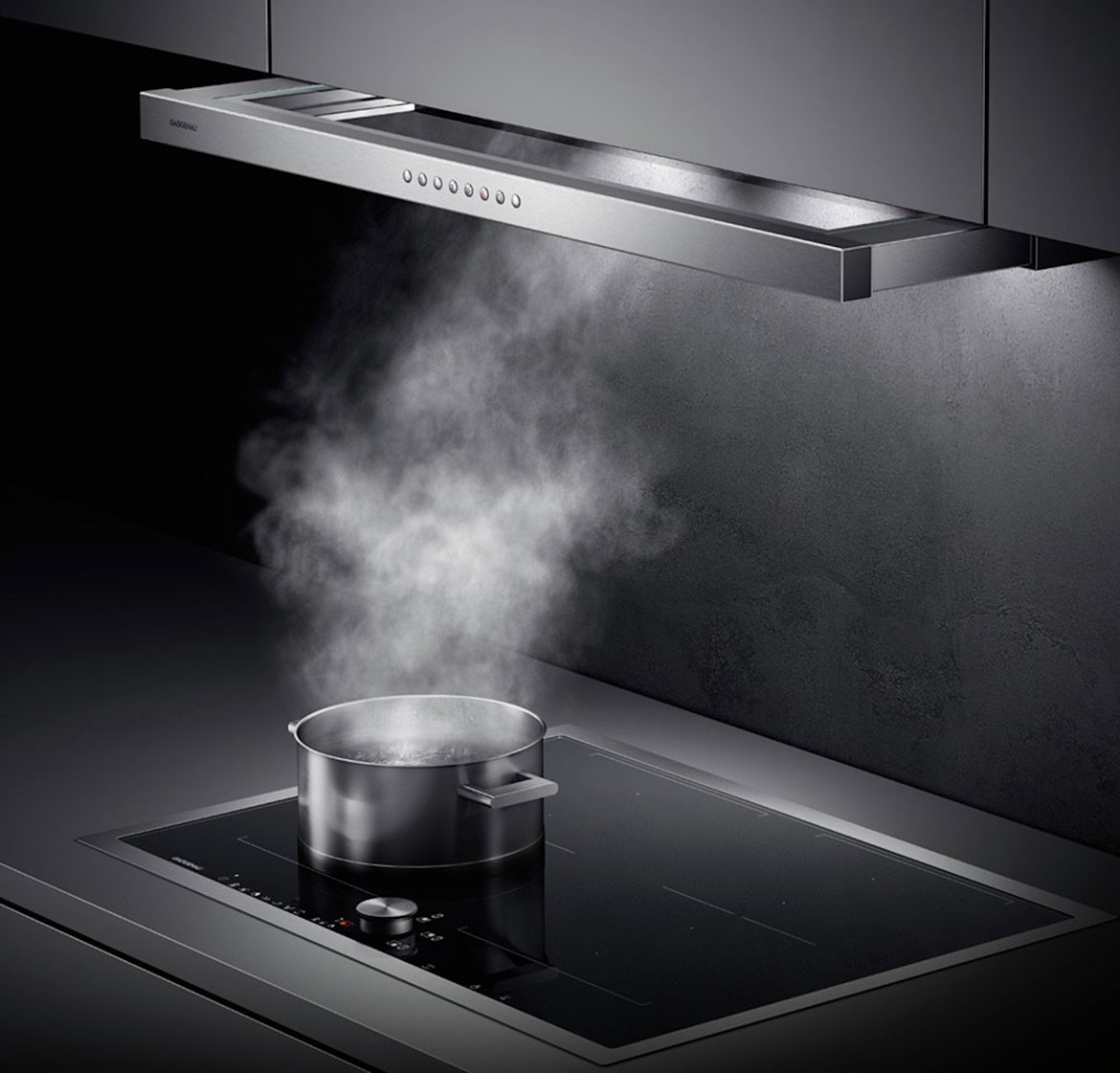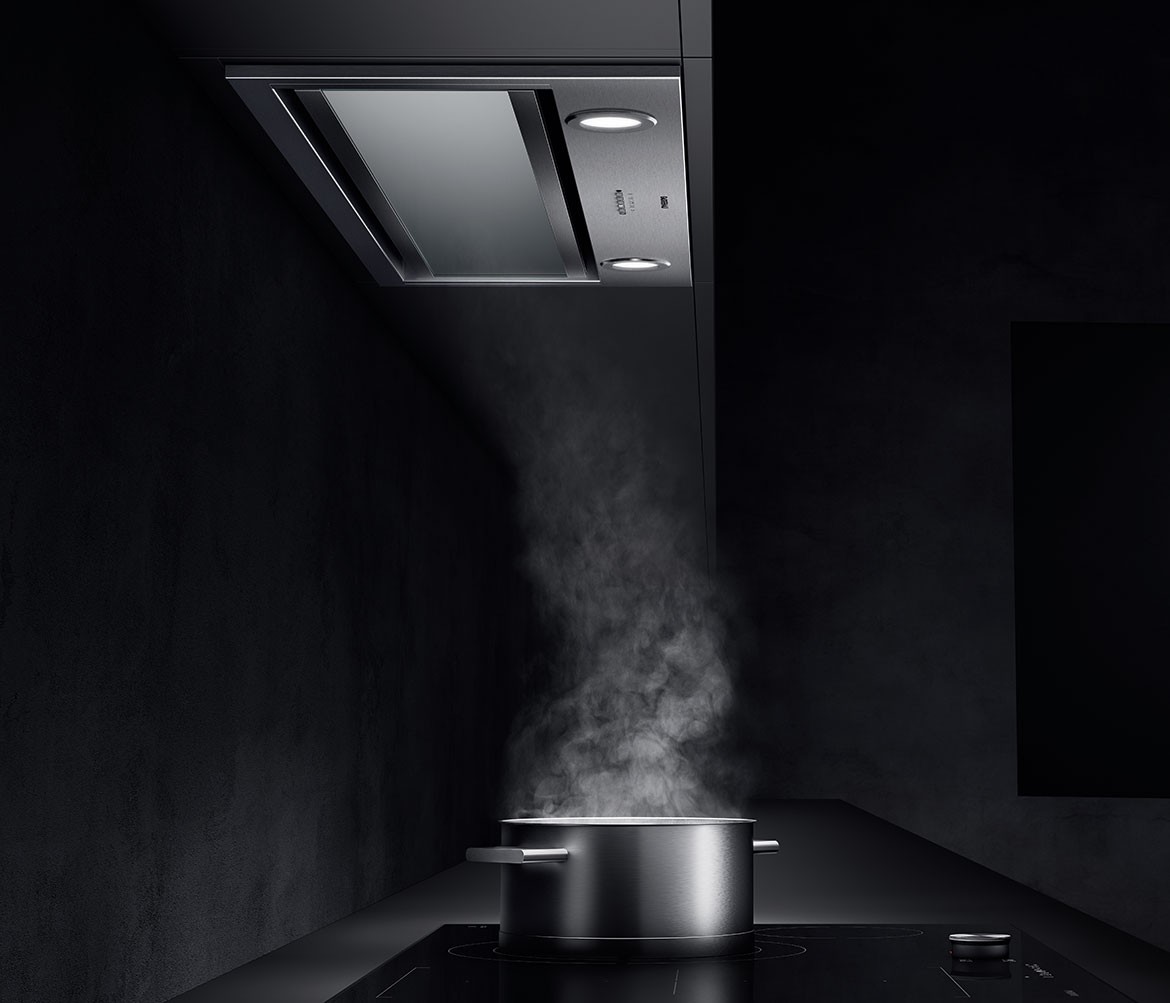 Tags: bsh, gaggenau, kitchen, oven
---