ICONS Collection from Domo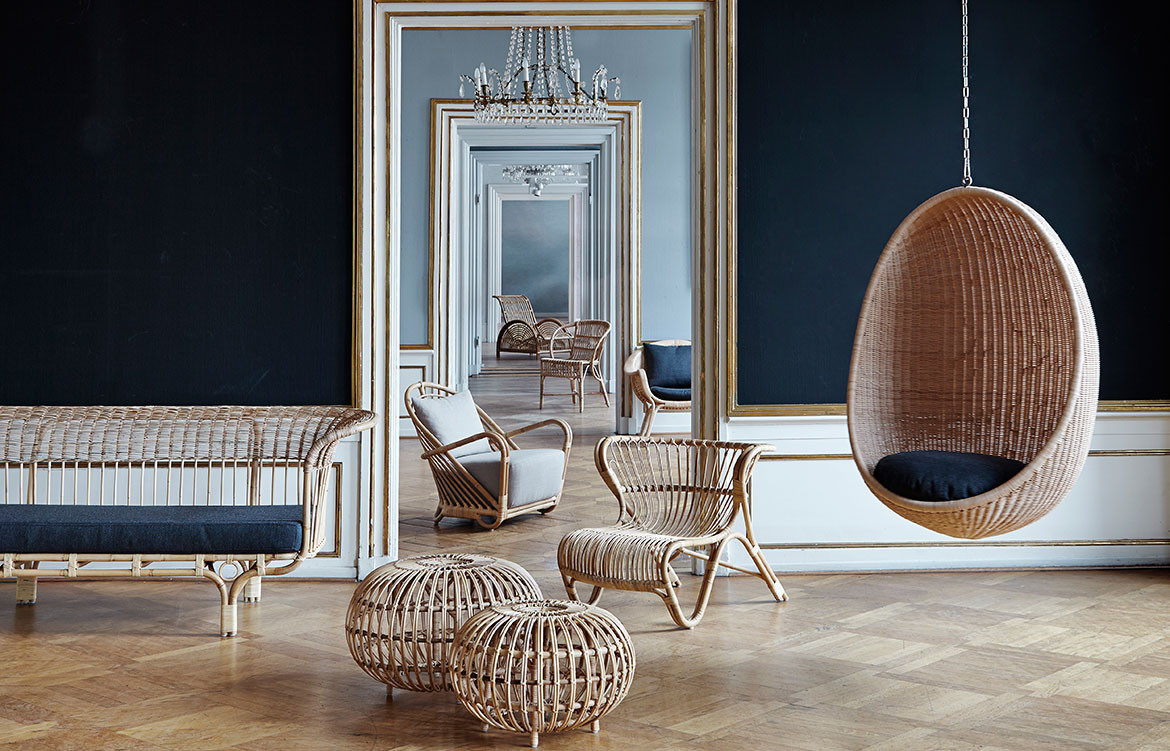 Sika Design looked to the past to some of Denmark's most skilled and important architects and designers when establishing their ICONS Collection. The designers were all significant to Danish design history with their experimenting and ground-breaking designs. Each in their own way, they performed magic with the sturdy, genius qualities of the beautiful natural material of rattan and wicker.
Nest from Kun Design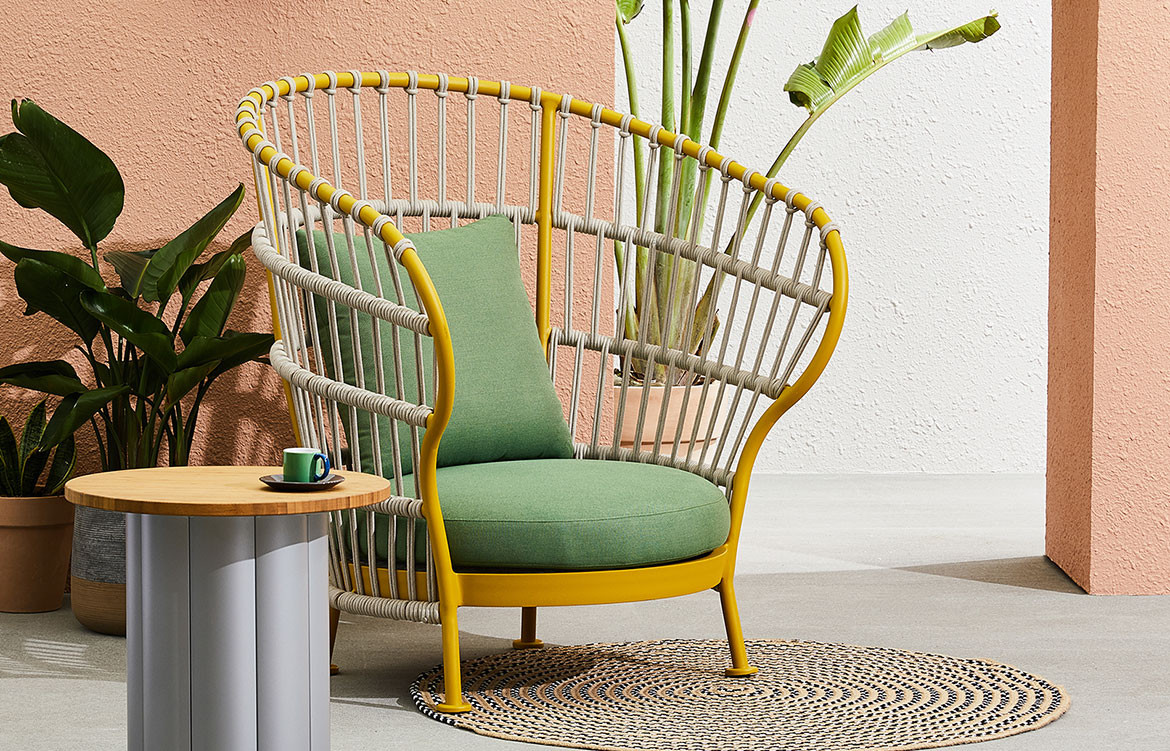 Nest has a backrest woven with of UV resistant and easy-to-clean Kundesign Rope, while the geometrical weave ensures better ventilation. The rounded 2-tiered coffee table, as well as the bamboo trays at the front of the armrests are sure to fulfil all your outdoor uses. The bold Scandinavian colours match well with any outdoor environments.
AHNDA collection from Cosh Living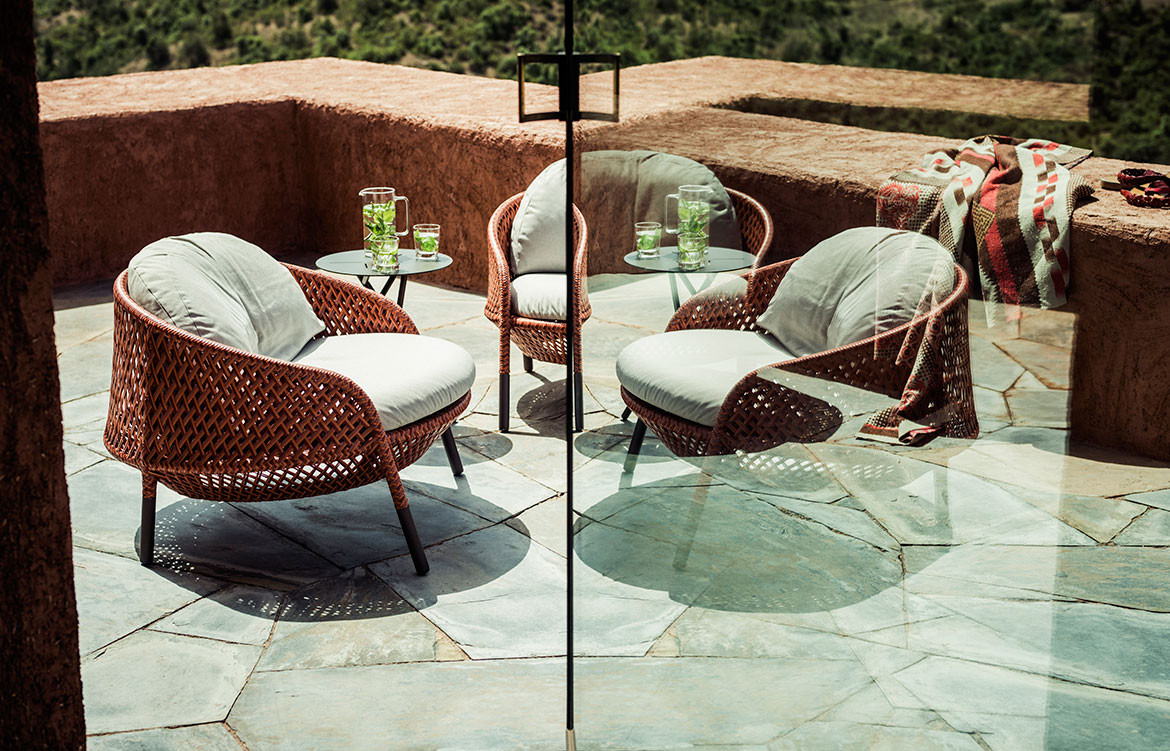 AHNDA is an outdoor sofa collection with iconic style, comfort, and the kind of luxurious attention to detail one would expect from the finest indoor pieces. Designer Stephen Burks immersed himself in the Philippines weaving culture to create AHNDA's signature open weave. The transparent woven frame is constructed using weatherproof DEDON fiber, designed to resist the harshest of weather conditions.
Nala rug from Armadillo & Co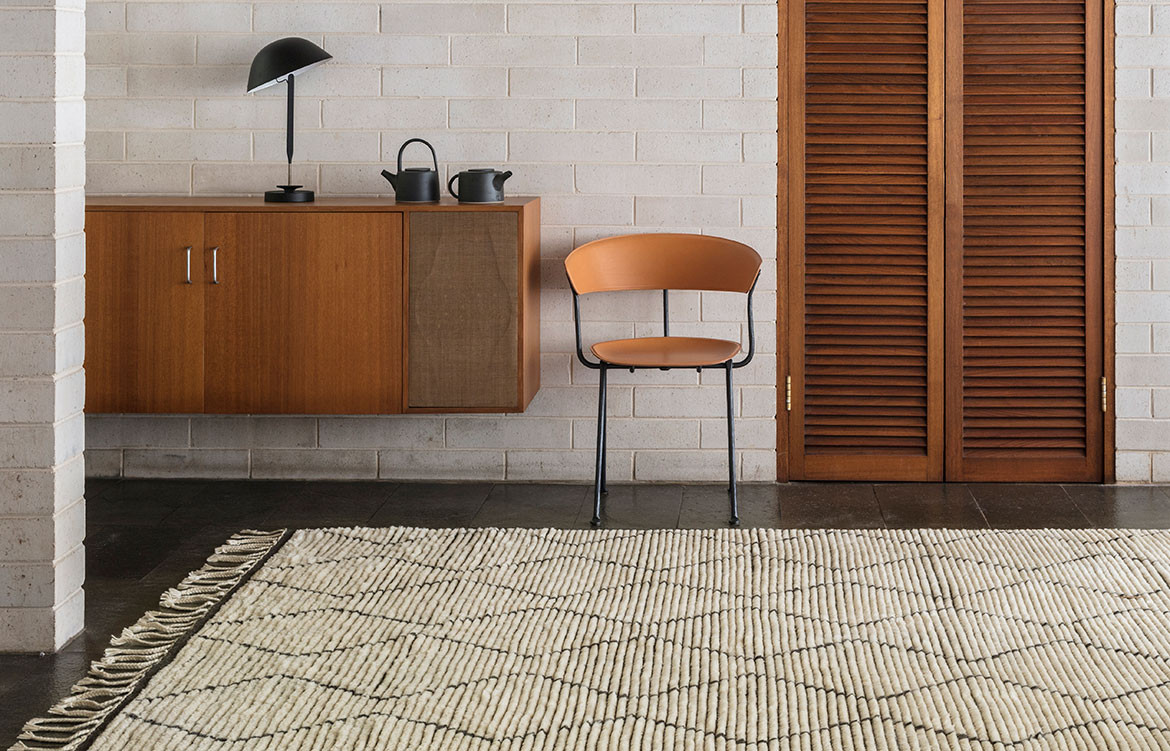 Armadillo & Co's Nala is a completely handmade and hand knotted rug melding high and low pile. Its pared-back pattern is inspired by traditional monochromatic tribal designs and features braided tassel ends. Nala brings texture and warmth to contemporary spaces.
Willow bed from Jardan
Part of Jardan's latest collection, Weekend, the Willow bed range explores the relationship and materiality of Rattan and timber. A round sweeping silhouette offers a soft and gentle touch to any bedroom setting.
Drafters' Stool by Duncan Young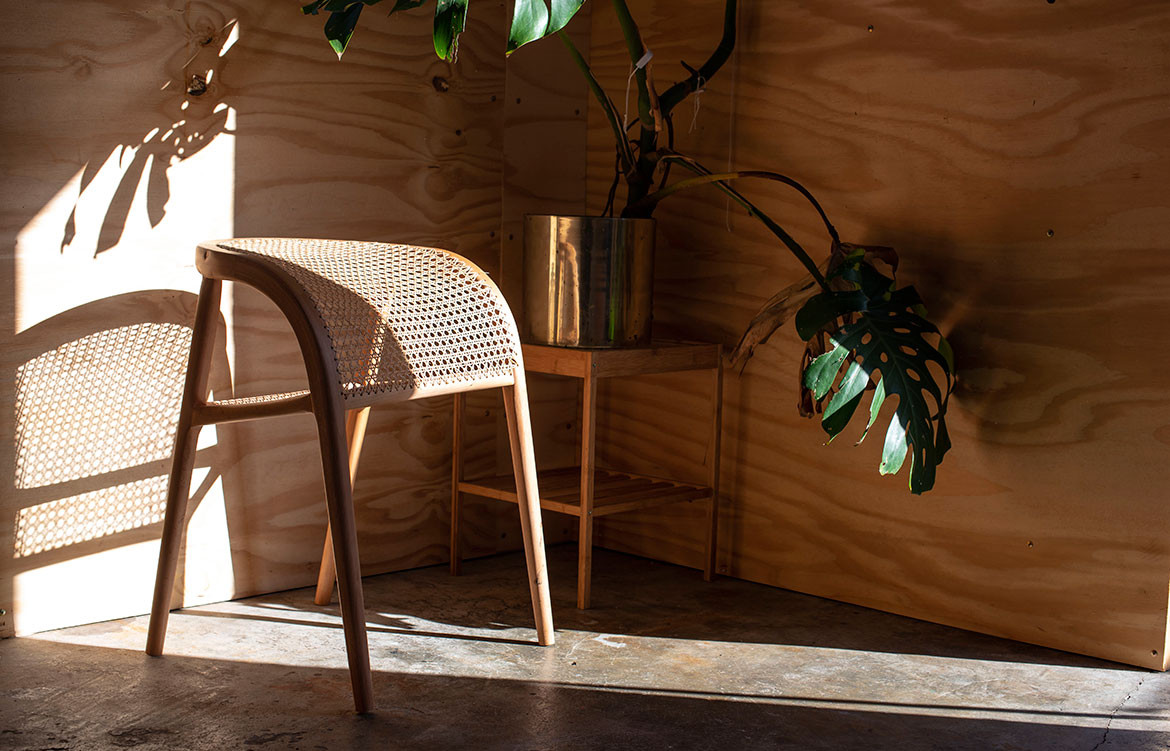 The Drafters' Stool was designed around the utilitarian ideal that good design is not reserved for the few. It was imagined to be sitting in a workshop, surrounded by sawdust, as the user stepped over it and sat down to add detail to whatever project drove their passions. The rattan, hand woven around the curve of the front legs, provides a comfortable place to quietly sit and consider the future of ones work.
Paris Chair from Sika Design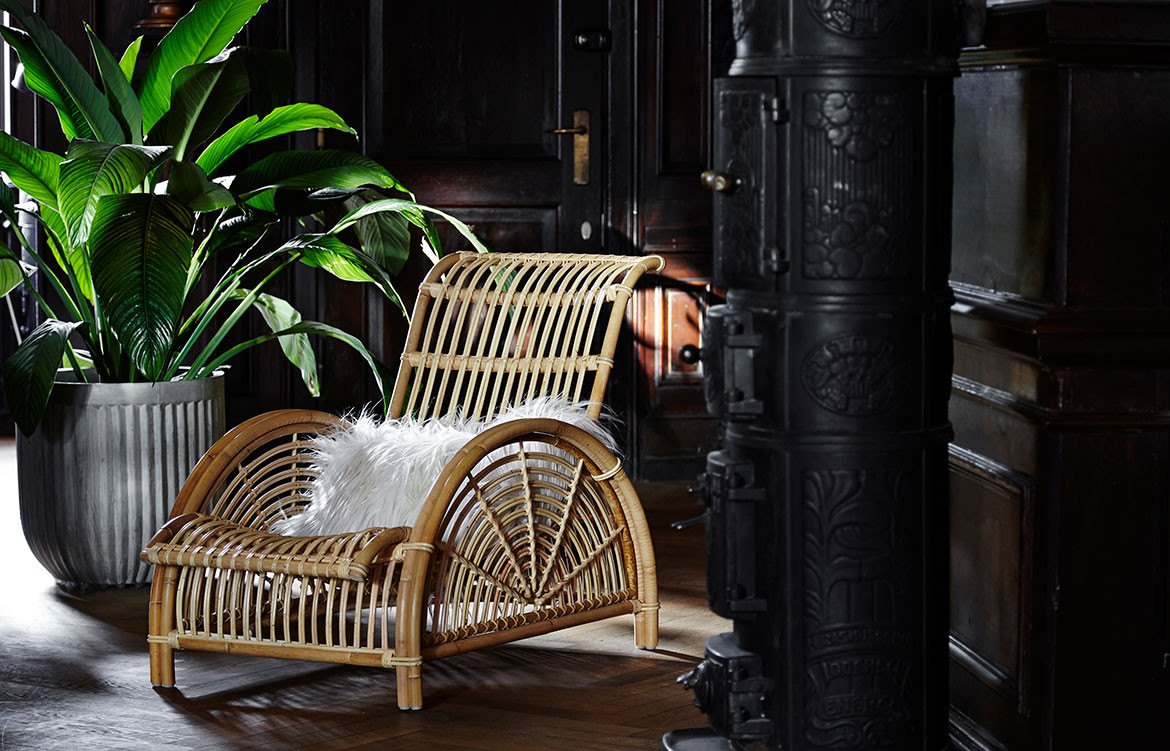 The Paris Chair was designed in 1925 by the Danish architect Arne Jacobsen. It was his very first furniture and it was presented at the world-famous Paris Art Deco Fair. The chair is made from rattan, which is one of the fastest growing natural materials.
Crosshatch chair from Living Edge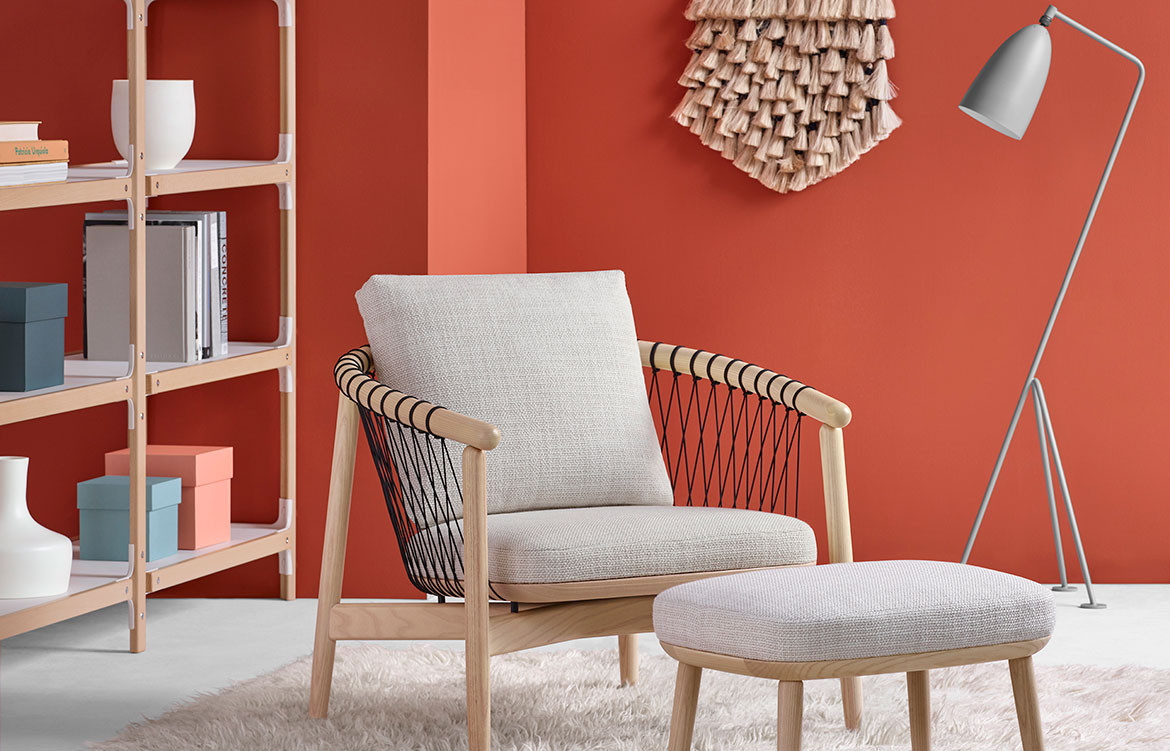 The Crosshatch Chair employs both handcraft and technology to achieve alluringly refined results. Designed by EOOS, Crosshatch is lightweight and transparent, extremely easy to pull up for a desk-side chat or to relax around a cocktail table.
Torso Chair from VELA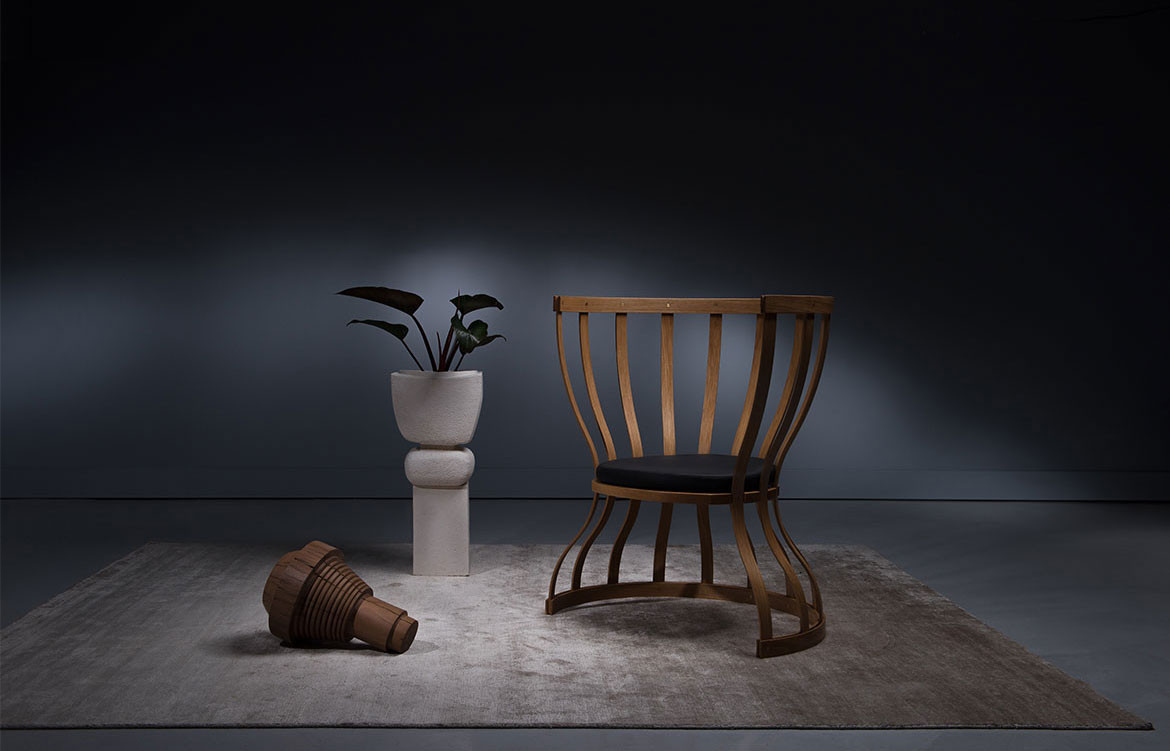 Walter Barda designed the TORSO CHAIR after being influenced by the smooth lines of watercolour paintings. The Torso chair is made through the technique of steam bending woodworking where strips of wood are steam heated using a steam box. The applied heat and moisture makes the wood pliable enough to easily bend around a former to create a specific shape.
Tags: Cosh Living, DOMO, Duncan Young, Fringe Furniture, furniture design, Herman Miller, iconic furniture, jardan, Kun Design, Living Edge, natural fibres, rattan, Sika Design, vela, wicker, woven furniture, Young Furniture Studios
---