With more than 50 years of experience creating beautiful kitchen appliances, ILVE is at the forefront of kitchen design and is recognised as one of the finest manufacturers of cooking appliances worldwide. The company uses the latest techniques in precision engineering and, with their vast knowledge of cooking science, are breaking down barriers in appliance design.
First launched as a prototype at EuroCucina 2018, ILVE's Panoramagic series pushes the boundaries of performance, functionality and aesthetics. It was during the 1960's that Panoramagic was first launched, a cooker that then revolutionised the panorama and landscape of the domestic kitchen. This modern reinterpretation not only updates its form and adds the technical features of professional kitchens, but it also offers a full range of solutions to fit into any interior design.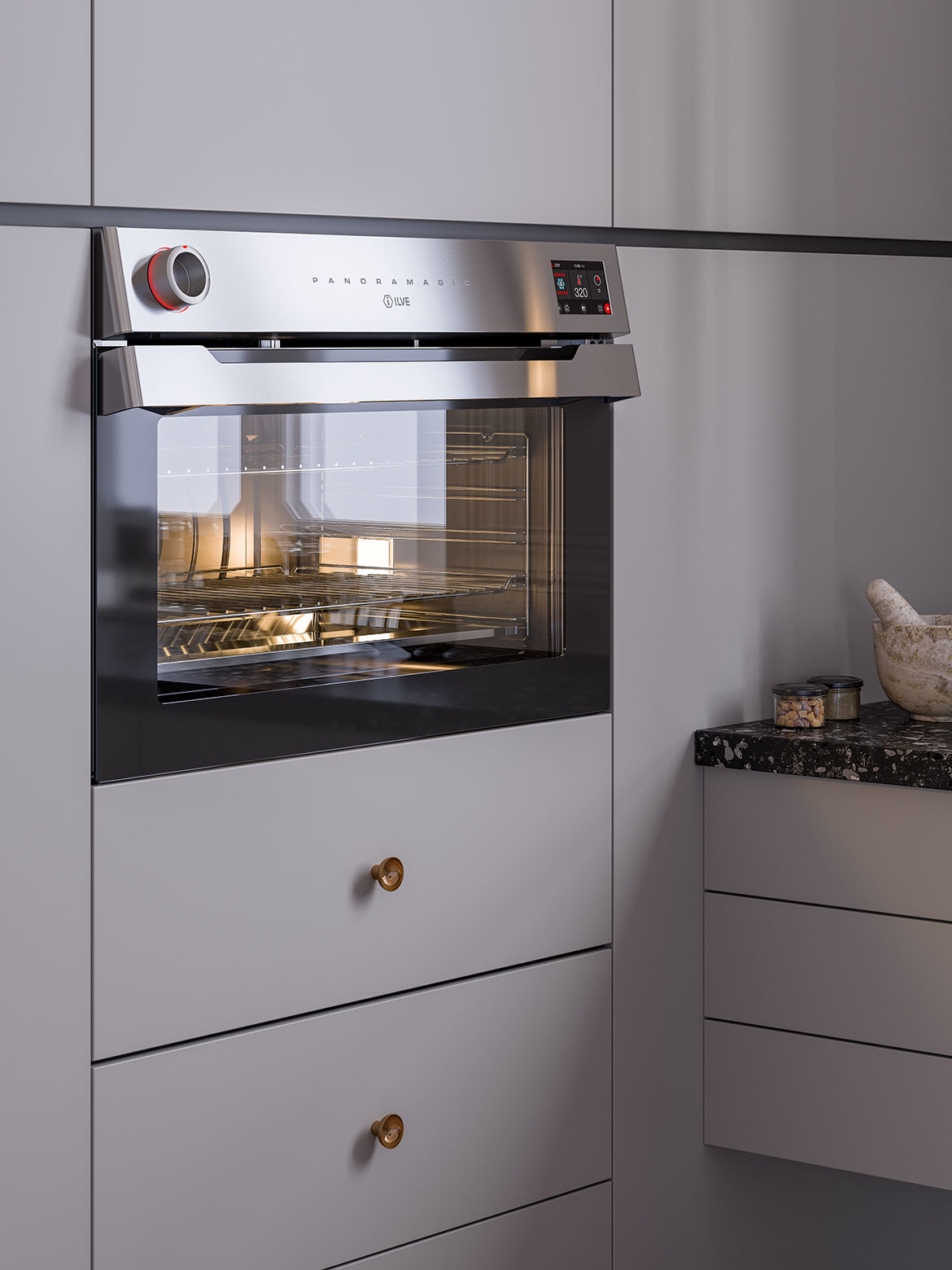 The dimensions of the Panoramagic range are perfect for every space and need. The collection includes 90cm cookers with gas or induction surfaces, 60, 76, and 90cm built-in ovens, 90 and 120cm canopy hoods, and the series' crowning achievement, the PM12 120cm freestanding cooker, which is the recipient of the Good Design Award 2017 and the Archiproducts Design Awards 2021.
At once industrial and elegant, Panoramagic 90 and 120cm cookers are characterised by angled control panels, large knobs fitted with integrated ignition, and are LED backlit, cast iron supports and small details that reference the ILVE logo's hexagonal motif. The PM12 includes a double oven and a versatile eight-burner gas or 7 zone induction cooktop alongside 4.3-inch TFT touch control, Nano-Tech coated burners, soft close doors, digital cooking probe as well as all the latest features you will find in ILVE's latest cooker range.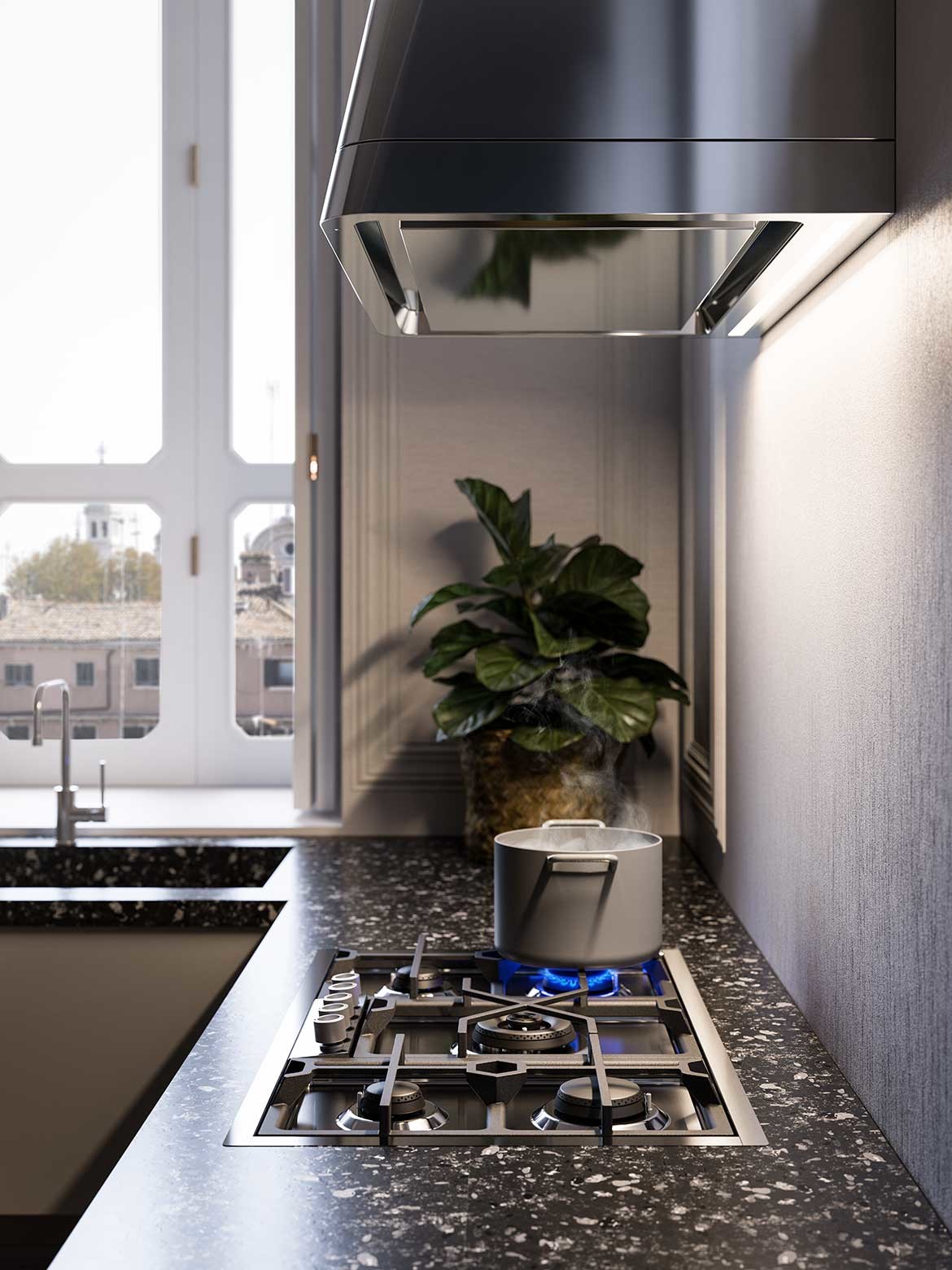 Panoramagic ovens have a sophisticated and practical design that incorporates a variety of expert technologies to ensure flawless cooking outcomes. This includes Quick Start quick preheating, precise temperature control, and Therm-release steam exhaust with dry or humid (wet) cooking options. The large knob with integrated LED and electronic TFT touch display together form the Panoramagic collection's unmistakable visual identity.
The canopy hoods in this collection continue the Panoramagic styling, making them the perfect complement to the series' built-appliances and cookers. In addition to efficiently filtering and purifying the air in the kitchen, these canopy hoods are equipped with infrared lights to keep food warm, just like in a professional kitchen.
To view the entire Panoramagic collection, visit ILVE's website here.
ILVE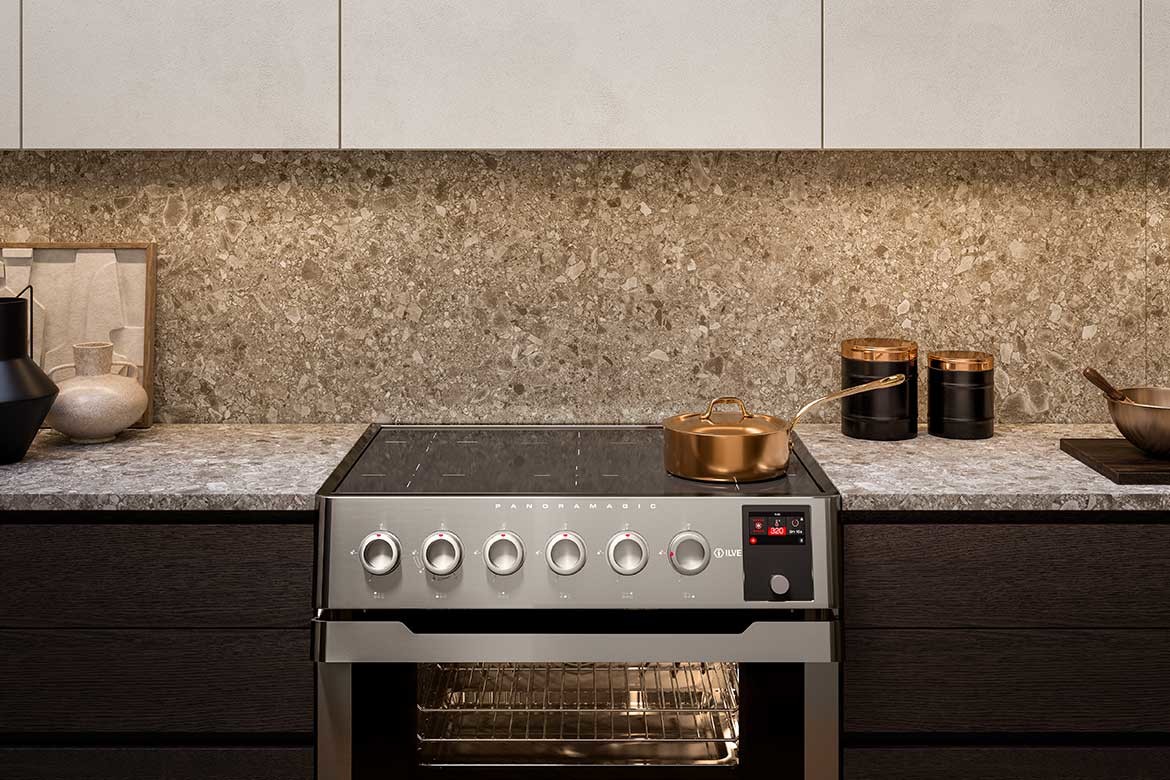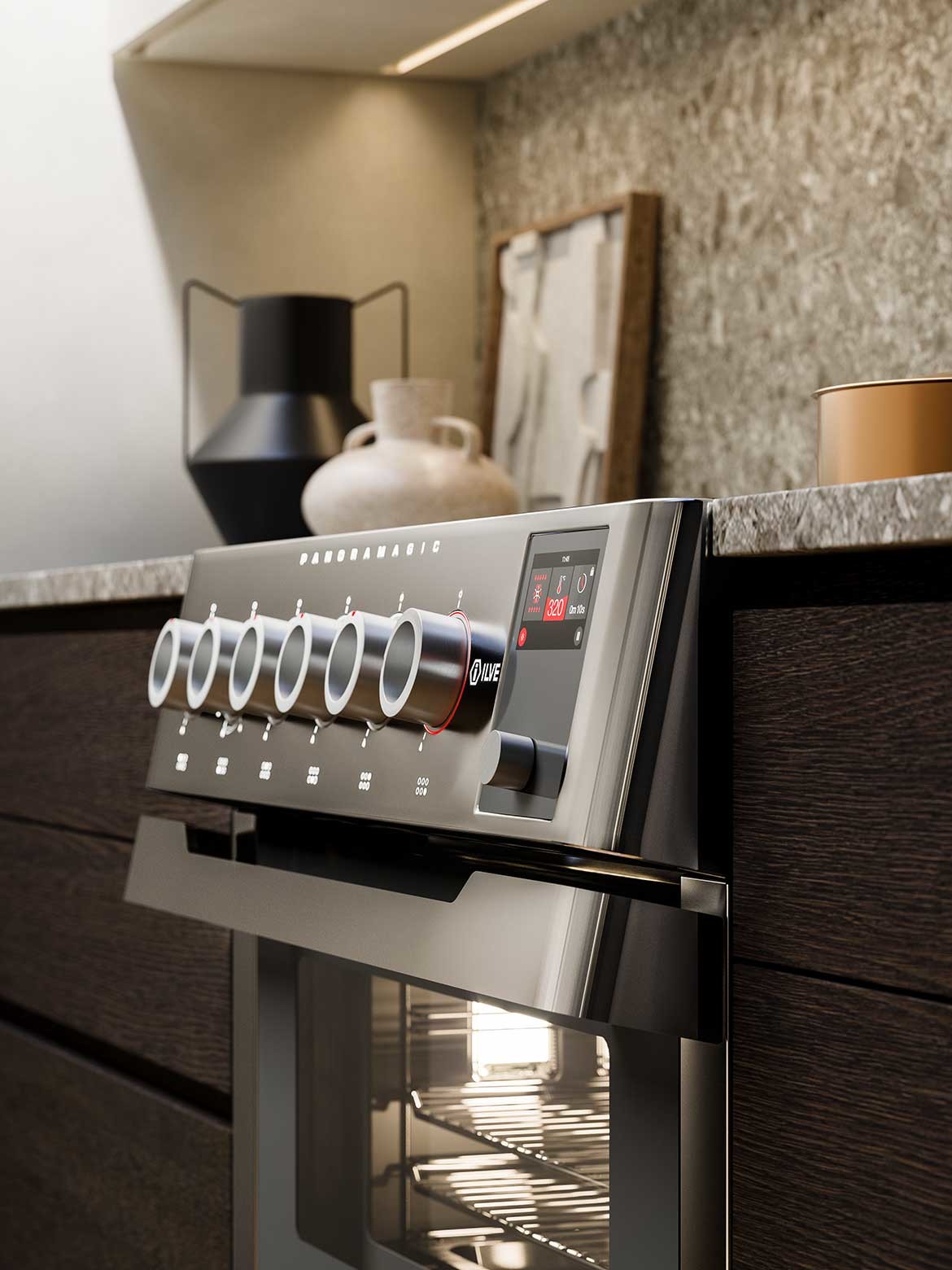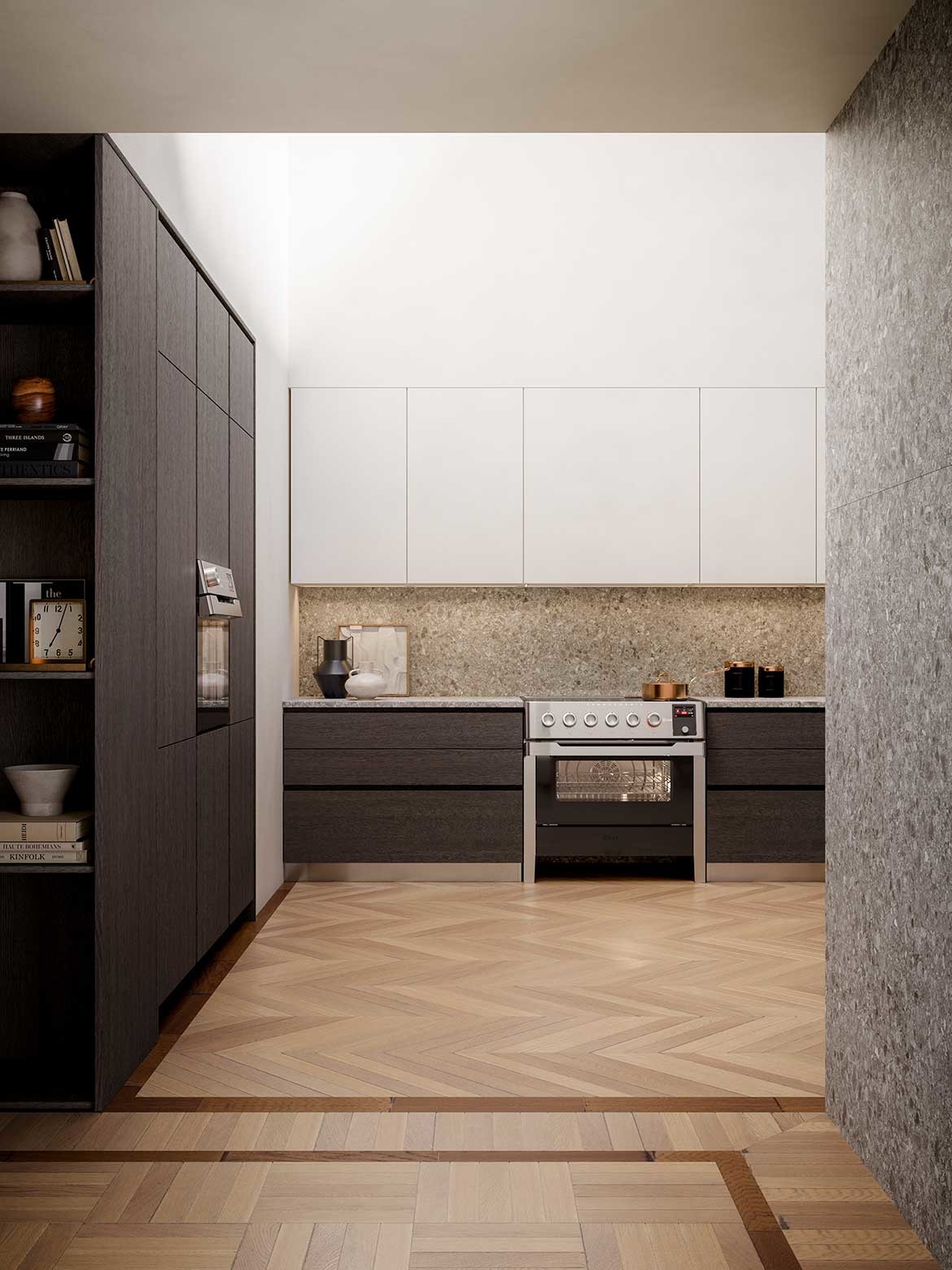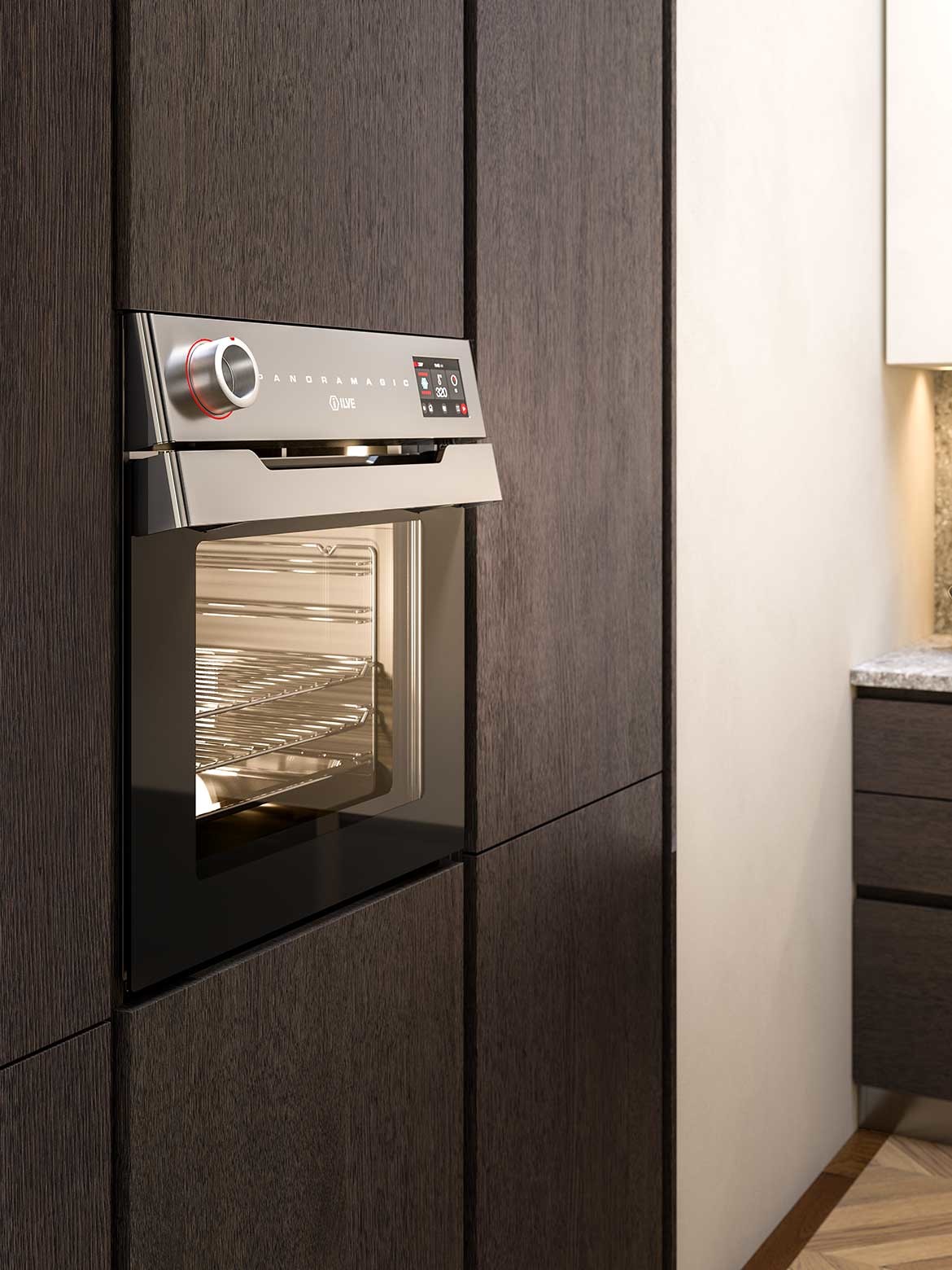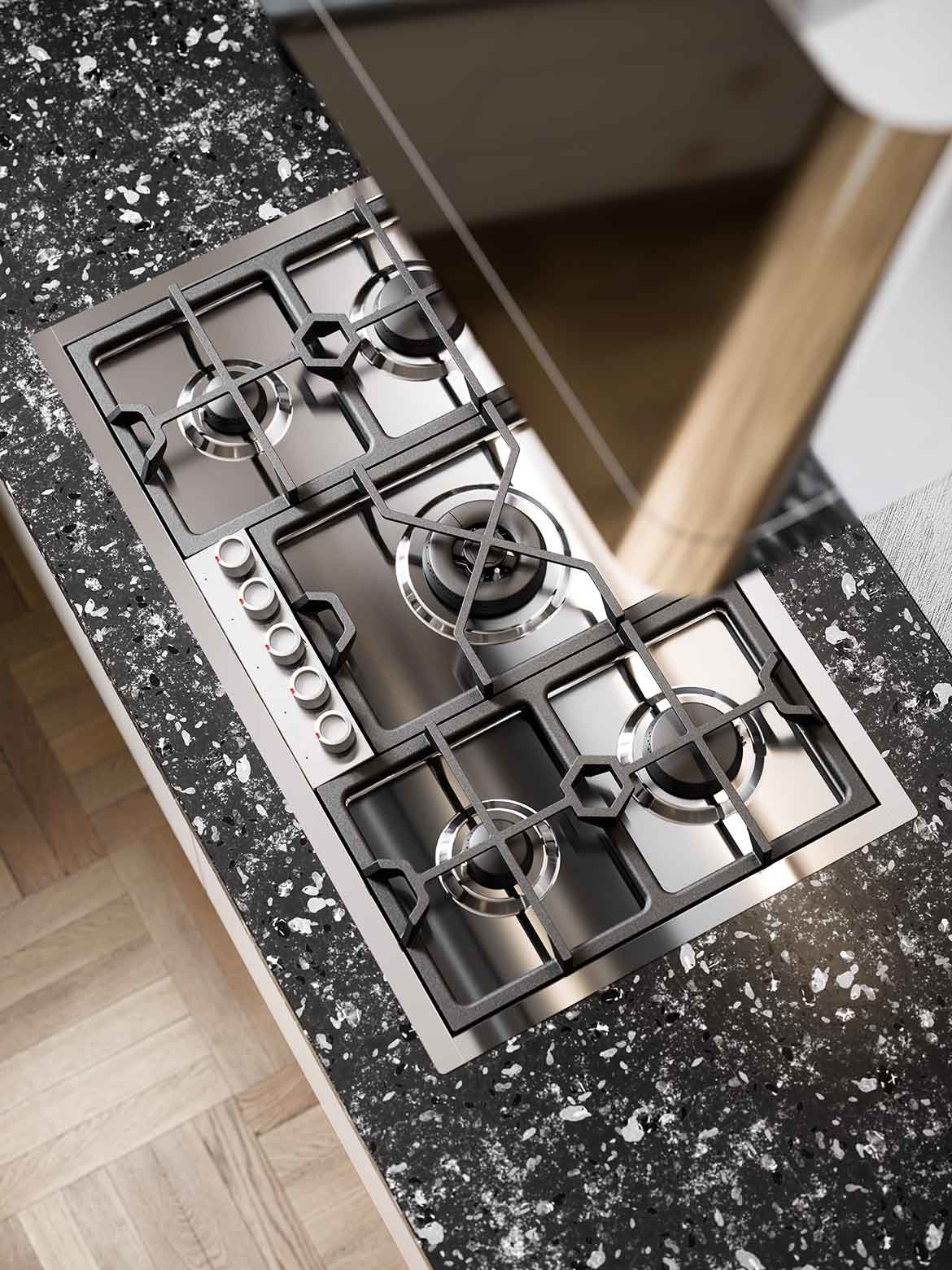 ---