Cantilever Interiors is a design-focused kitchen manufacturing company that is committed to developing long-lasting solutions made-to-order from its workshop in Brunswick East, Melbourne. With a continuous focus on quality and design integrity, the company's success since 2006 derives from a wealth of knowledge, exceptional skill in furniture design and cabinetry. Each kitchen system – whether K1, K2, or K3 – is based solely on the end-user, to certify that developed solutions meet project and client requirements.
Designed based on a set of cabinetry and hardware solution, each K2 system is built to the exact millimetre. With an emphasis on ergonomics, K2's hardware incorporates lift-up doors and pantry systems that swing out in a user-friendly manner.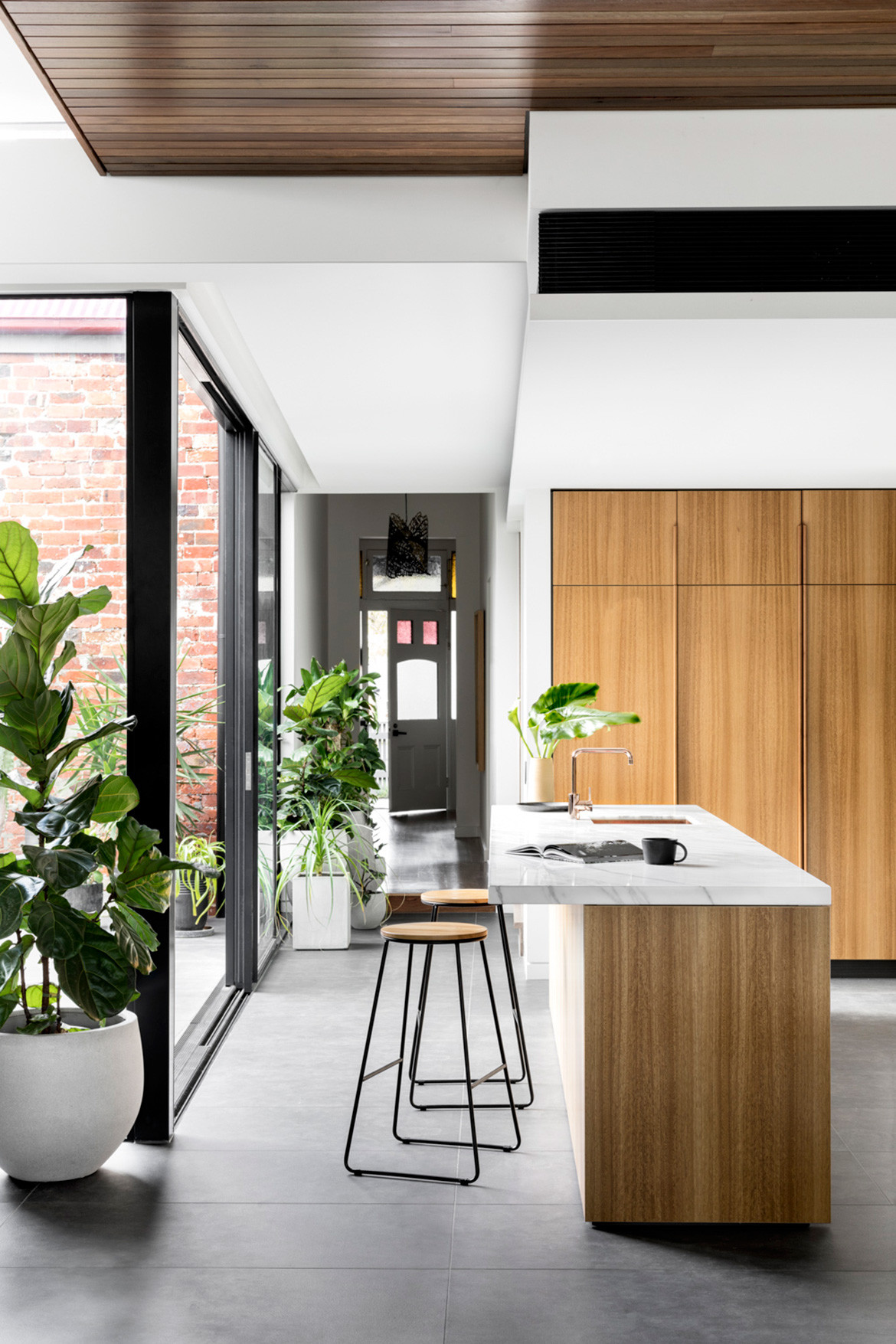 Without compromising on style, K2 is a rounded system that is applicable in any fluidly designed interior. Adding a touch of 'modern comfort' through customisable features with clean and minimalistic aesthetics, the curated palette of K2 is flexible enough to fit into various environments.
A human-centric, user-centred design approach that fits with the design requirements of any project, Cantilever's offering increases the longevity of the kitchen system through its robust approach. The quality of materials used also increase product lifespan, certifying that it is not only durable but also easy to maintain.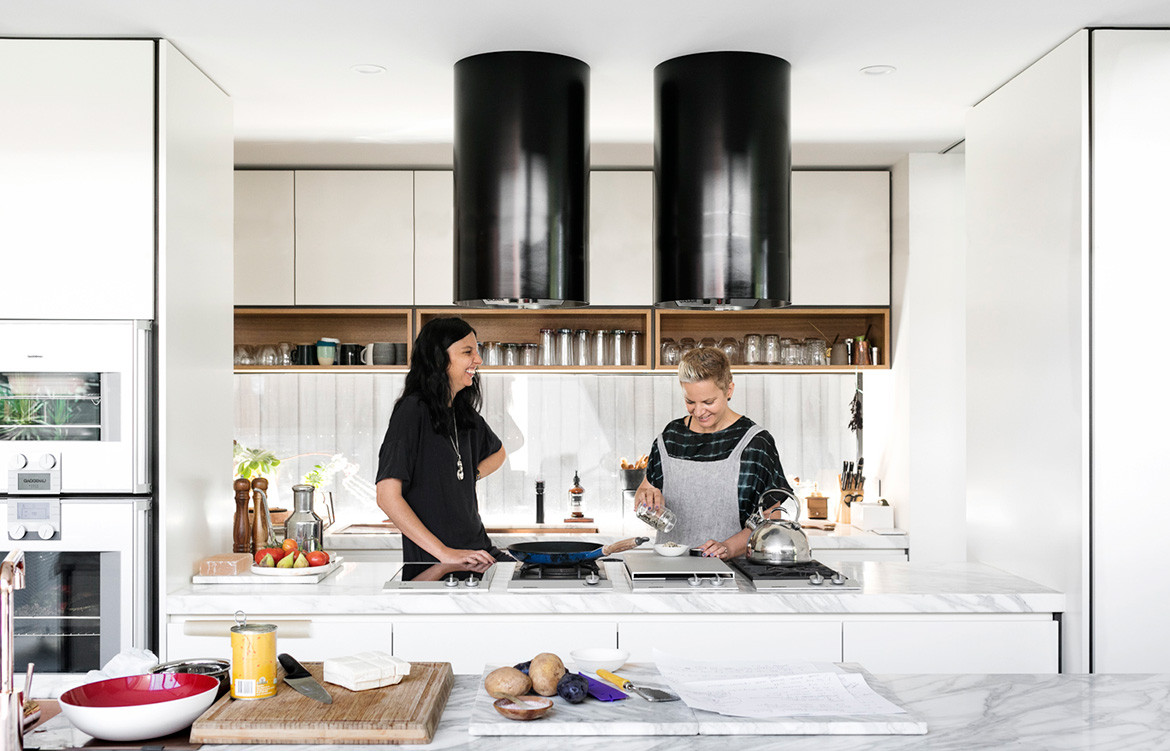 Within a larger renovation by architect Colin Hopkins, the K2 Kitchen was utilised for the four by five-metre kitchen layout in the home of a professional chef. It's a unique project that balances influences from both an industrial and residential point of view, that on first impression resembles a commercial kitchen layout, separated into three galleys.
The finishes that characterise this kitchen are a combination of veneer with a water-based finish, two-pack paint fronts, a marble benchtop with classic Cantilever open-mitred box and a Carrara marble benchtop. The solid timber handles run the entire length of the veneer doors and accentuate their presence. These visual cues mirror the rest of the house, seamlessly integrating the architectural language of a classic redbrick Victorian House. 
With the resident heavily involved in the project, the architectural collaboration between Colin Hopkins and Cantilever culminates as a fluid home, with a natural flow of light, balanced in colour and material palette with a touch of luscious greenery. Ultimately, the design solution is a dedicated space to create memorable food experiences in a newly designed, comfortable and inviting kitchen.
Cantilever Interiors
cantileverinteriors.com
Photography by Martina Gemmola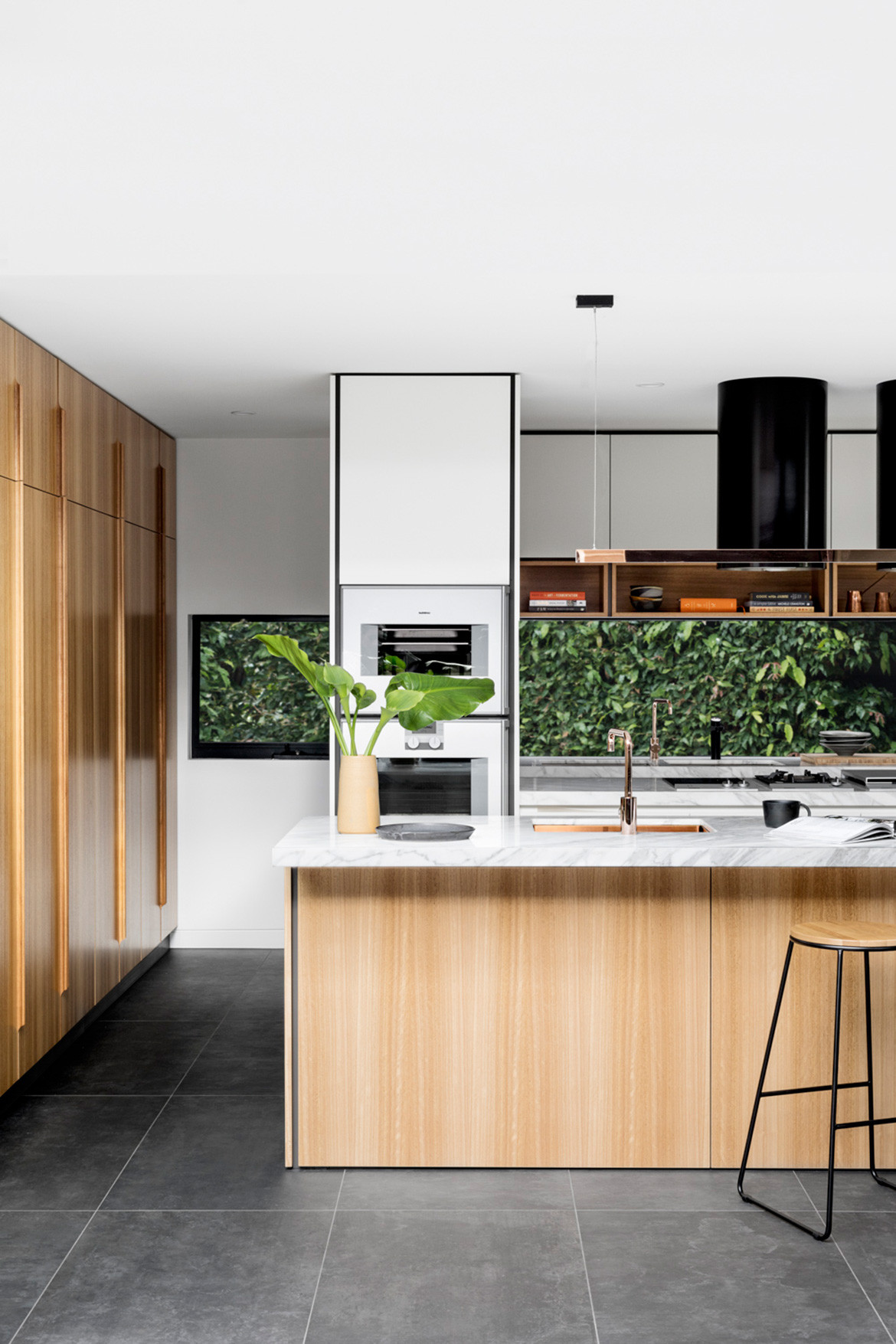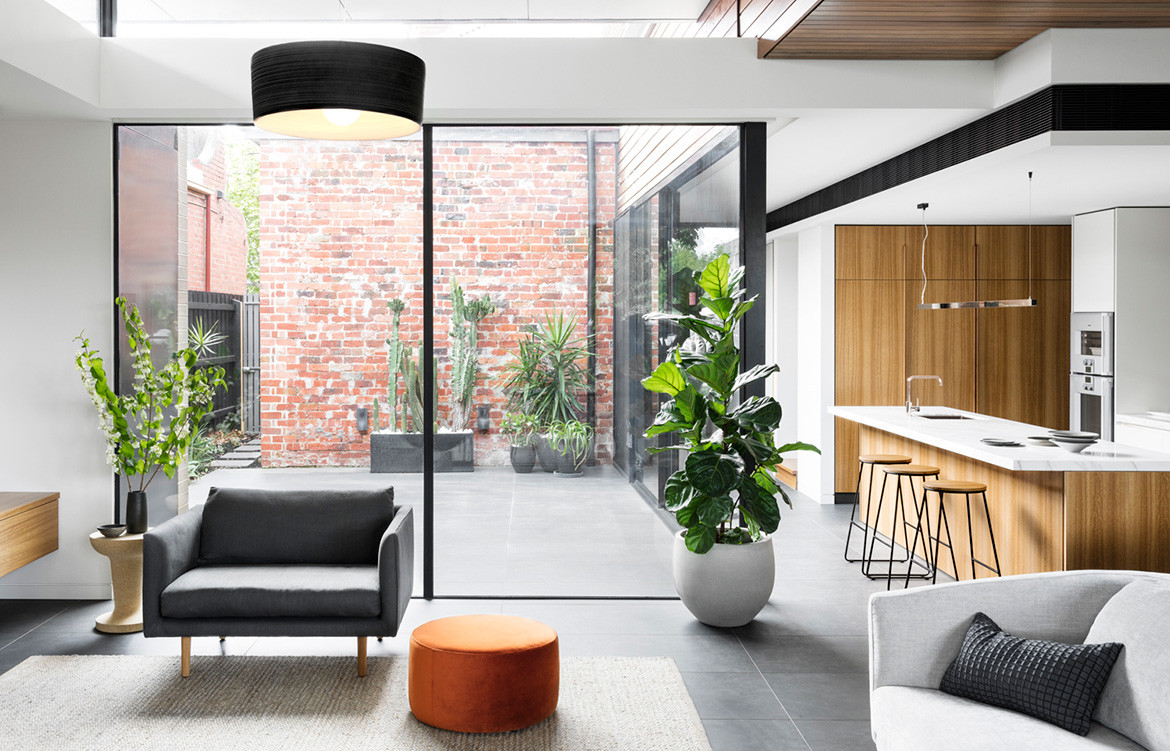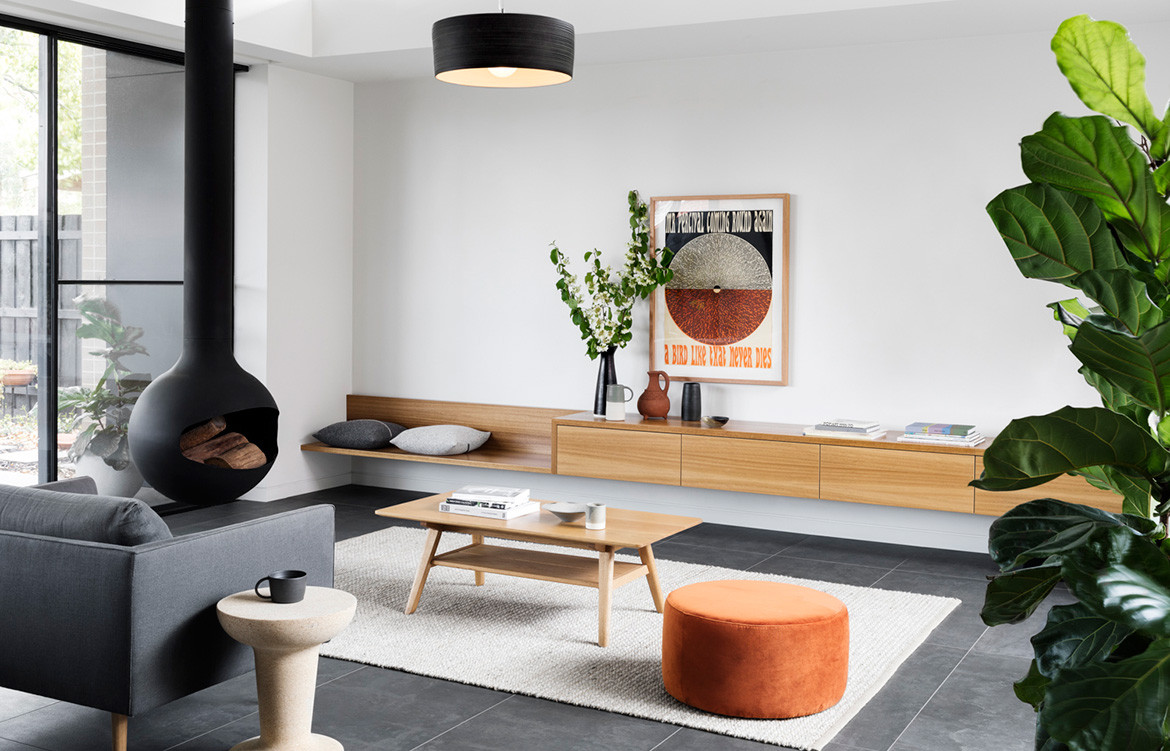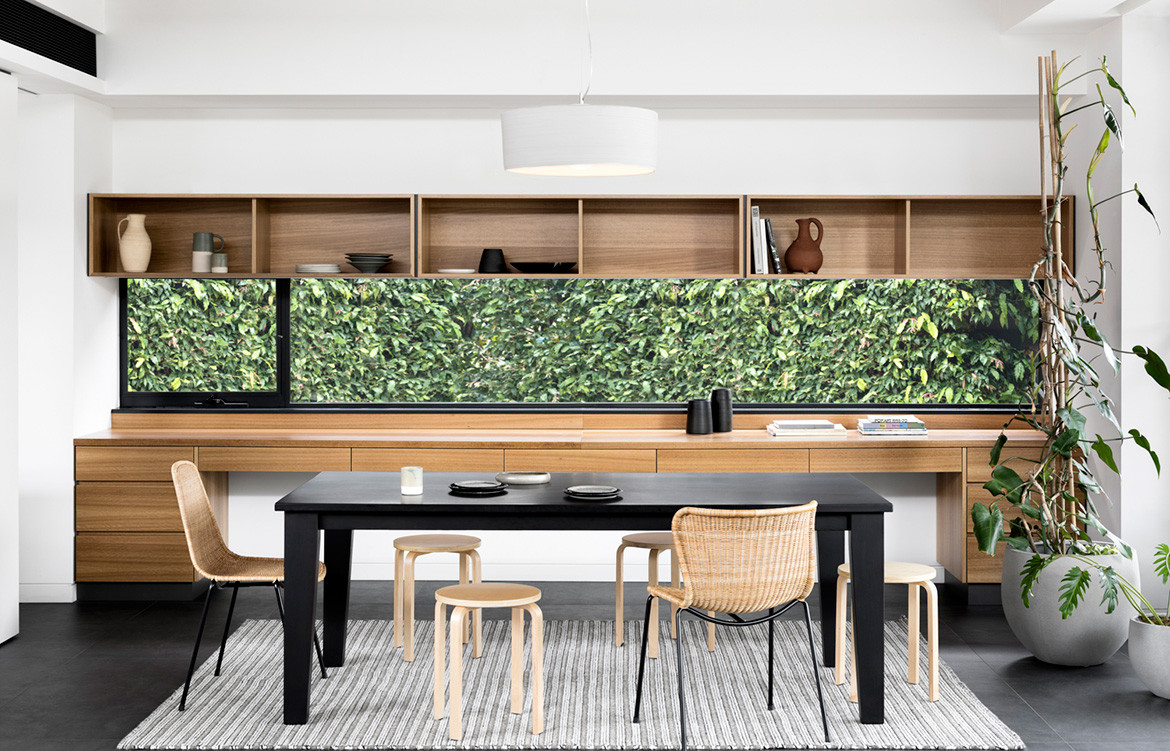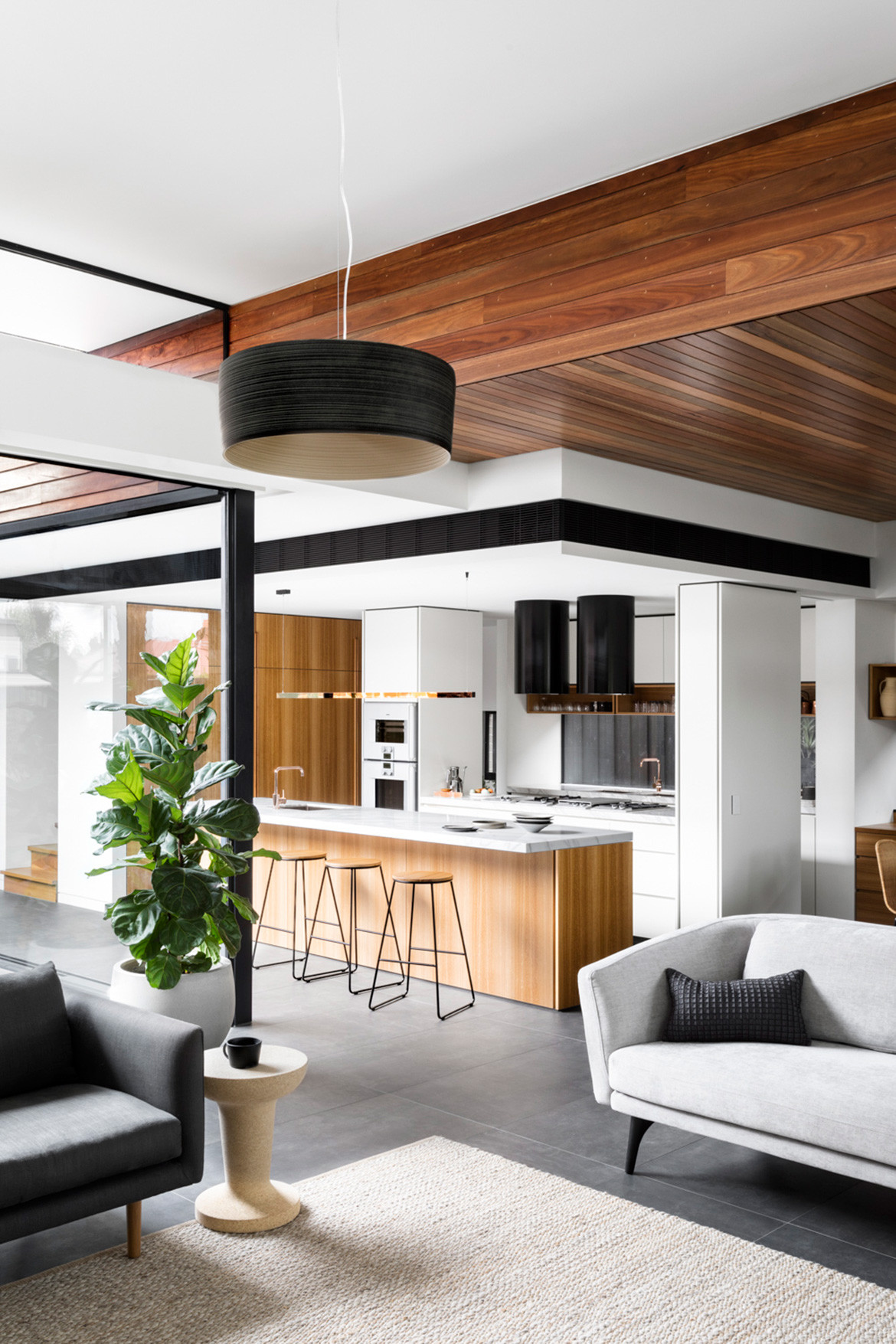 Tags: Architecture, Bette Poulakas, Cantilever Interiors, Colin Hopkins, design, home, interiors, K2, kitchen design, Kitchen Systems, Martina Gemmola, Residential design, Thida Sachathep
---