Meals with family and friends are some of life's most memorable moments, and setting the scene for meaningful conversations and connections is paramount to creating lasting memories. The King Dining Collection is designed to enhance life's celebrations – whether a simple family dinner, or a festive feast. The iconic Australian brand's extensive range of indoor and outdoor dining tables combines luxurious comfort with timeless style to allow you to make the most of your dining moments.
When choosing a dining setting, it's important to think about the kind of atmosphere you want to create as well as how you will be using it – after all, research has found that over the span of ten years, a family dining table will play host to around 2,400 meals, 100 roast dinners, and 93 notable announcements.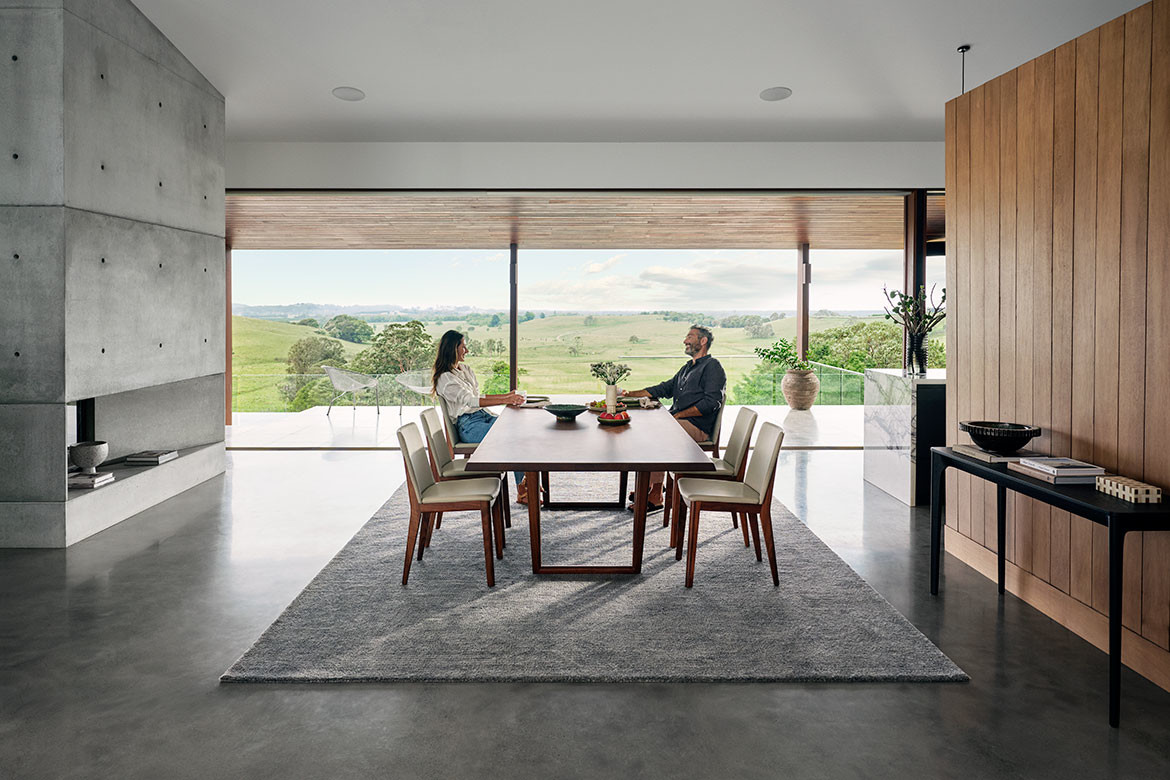 "Think about what you really need for your lifestyle," says King Brand Ambassador, Neale Whitaker. "If you love to entertain, then the size of the dining table and choice of chairs is significant. The right furniture enhances our daily lives, but it requires a realistic assessment of what we need from it and how we're going to use it."
In keeping with this approach, the King range of contemporary dining tables is diverse, with the opportunity to discover a table that fits seamlessly into a wide variety of lifestyles and living situations. Each table, however, shares a carefully considered approach to form and materiality that invites family and friends to gather around – and, importantly, they all have a robust, durable construction that will withstand a lifetime of use.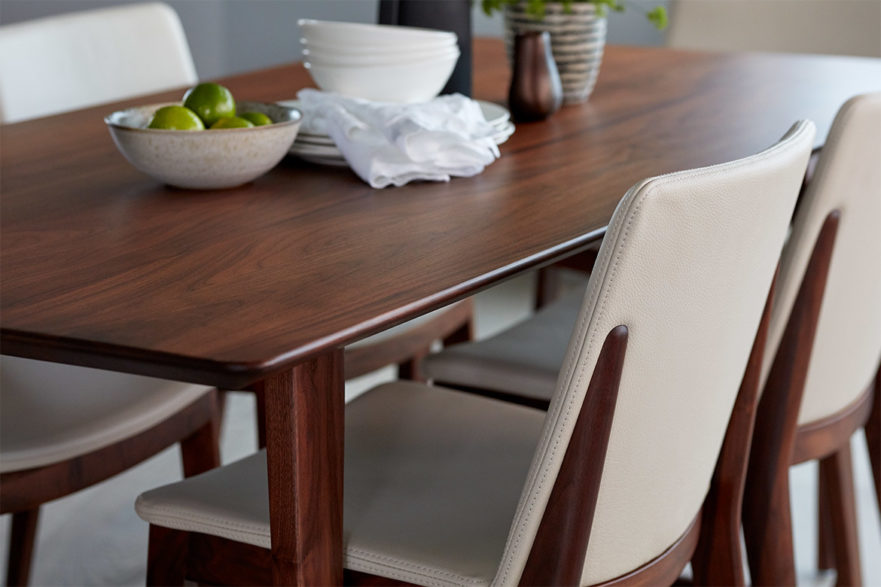 For an everyday dining table that brings the warmth and rich character of timber into the home with striking simplicity, the Canyon Dining Table is unsurpassed. The slim, gently bevelled top is finished in defined layers of premium timber veneer, and is balanced atop sculptural timber sled legs with subtle curves and clean lines that will create an elegant centrepiece in contemporary and traditional homes alike.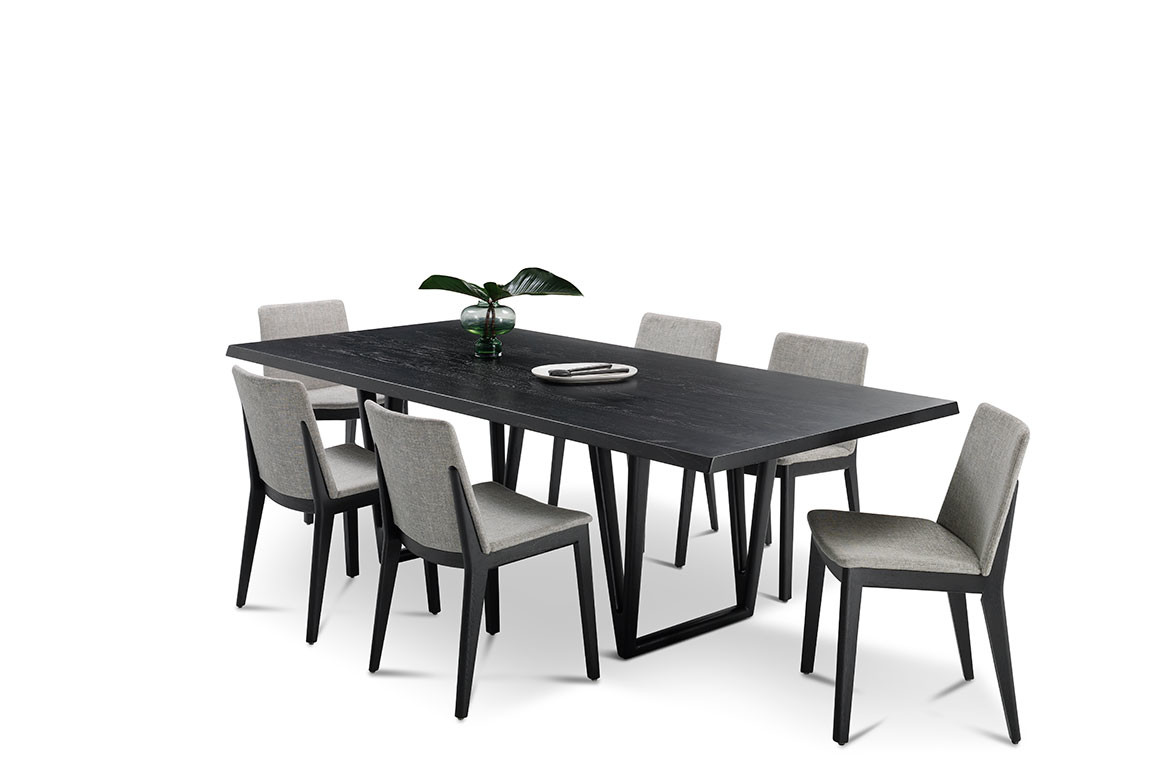 Like the Canyon Dining Table, the Aspen Dining Table celebrates the natural beauty of timber. The rectangular top is crafted from small blocks of sustainably sourced timber laminated together to form an incredibly solid core that will resist warping or splitting, making it ideal for heavy use in family homes. Available in three signature timber finishes – it complements a variety of interior schemes.
Related: The ethics of good design with King Living
While the Aspen Dining Table feature a rectangular top that is popular for large-scale entertaining, the Canyon Dining Table is available with either a rectangular or a round top. If you're furnishing a smaller space, a round table is the ideal option. The curved top will effortlessly bring guests together and create an intimate dining experience.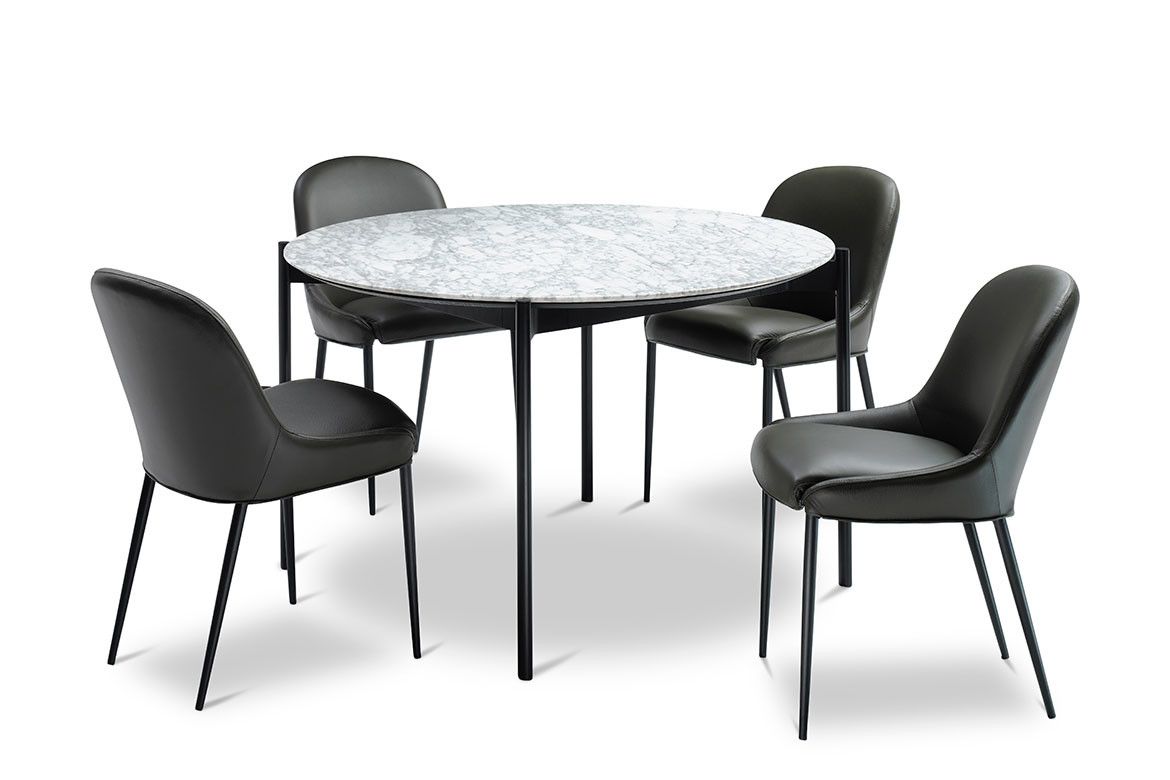 The Eto Dining Table was designed in collaboration with award-winning and renowned industrial designer, Tom Fereday, and is another round-topped table, with a visually lightweight design that is particularly suited for cosy dining areas. The top is available in a premium timber, Carrara marble or Nero Marquina marble for an even more luxurious finish to complement high-end interiors.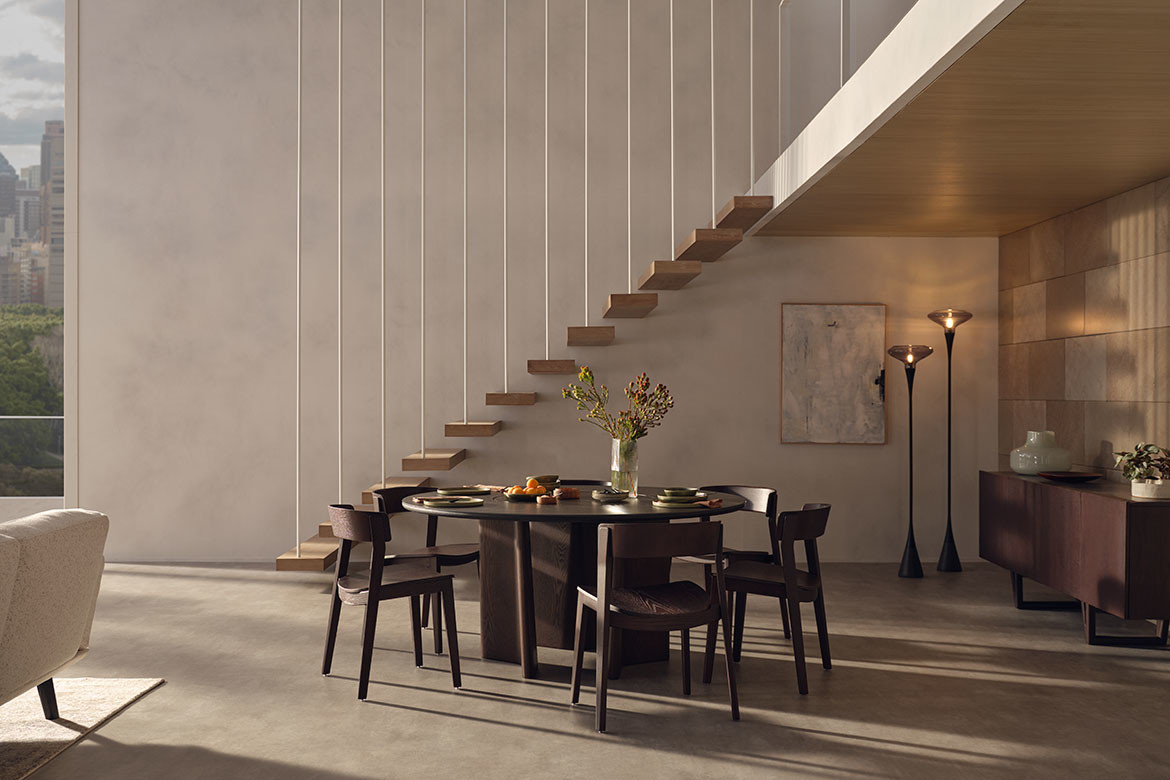 The Issho Dining Table designed by the King Design Team – available with either a round or organic rectangular top on a dynamic base comprising boldly sculptural pillars. The name comes from the Japanese word for "together", which is a fitting nod to the six-10-seat table's suitability for large gatherings.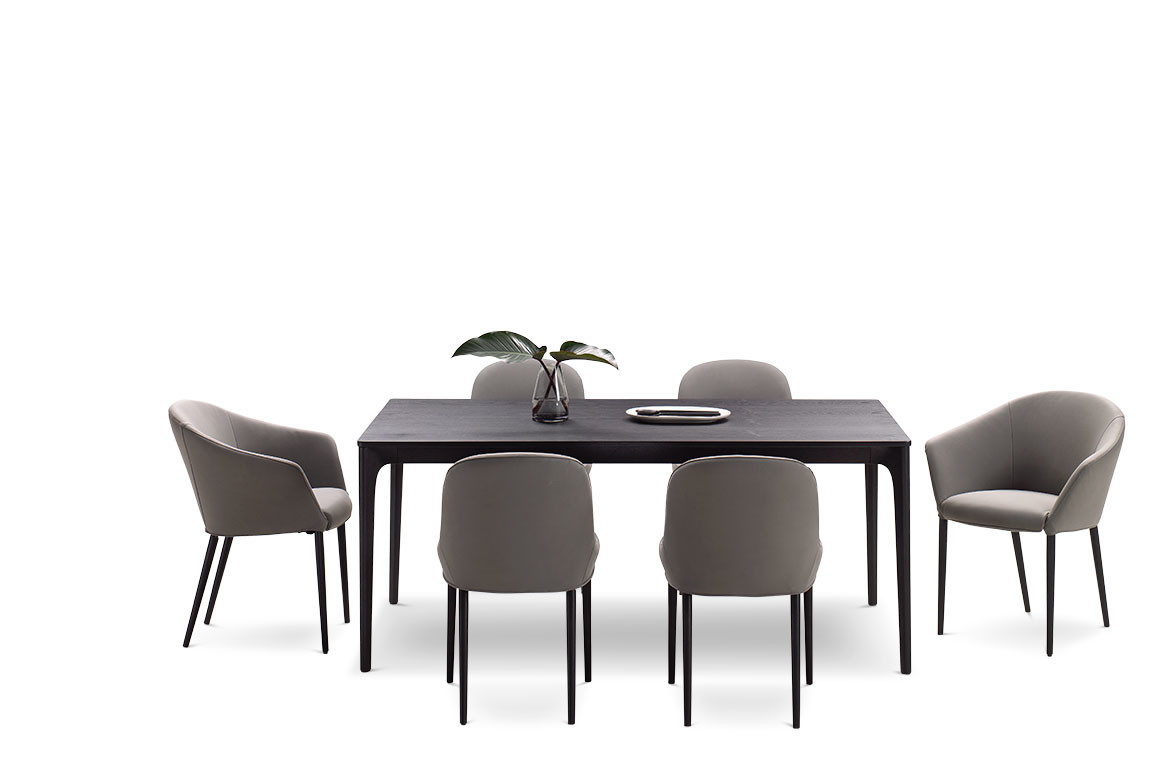 For a table that celebrates the laid-back Australian lifestyle and love of casual entertaining, the Quay Dining Table offers a refined design with elegantly tapered legs that will sit easily in almost any interior. Quay is also available as a durable outdoor dining table that can cater to al fresco entertaining while withstanding the harsh Australian elements.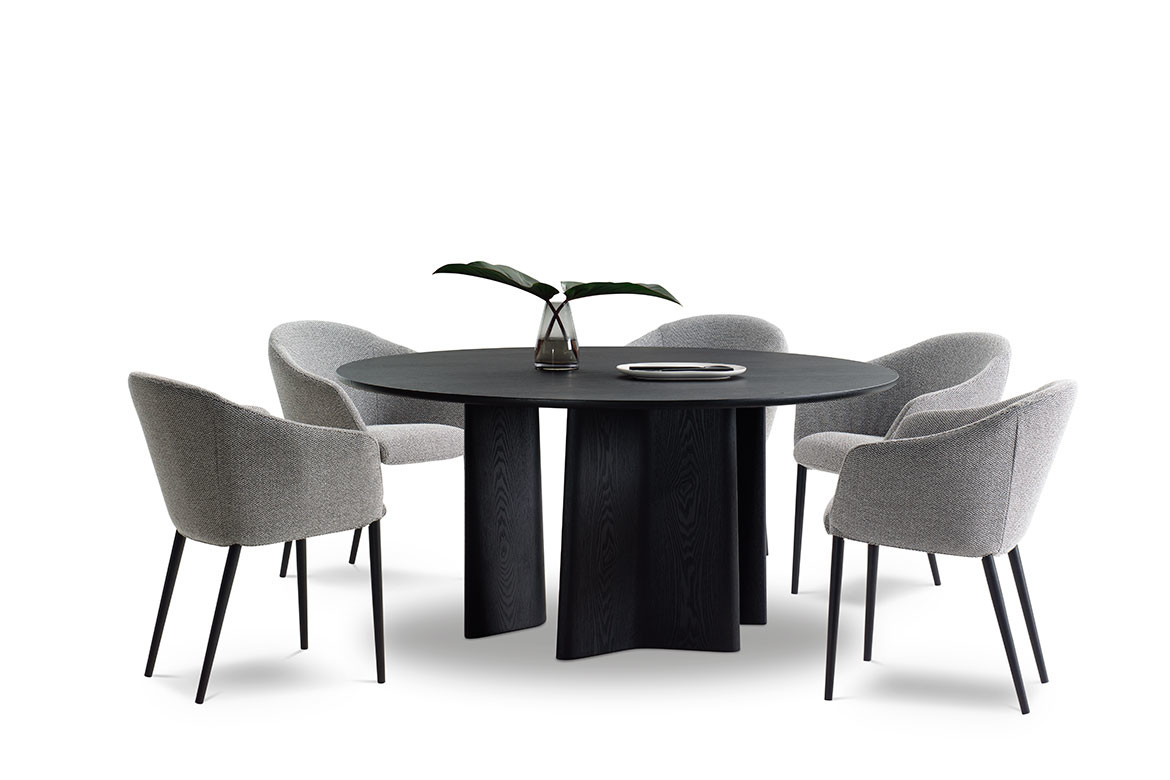 Whatever its style, a well-designed dining table has the power to become the real heart of a home – and with the construction ingenuity King is renowned for, these pieces have the potential to be at the heart of gatherings for generations to come.
"The dining space has always been the unsung hero of the home… so often daily life revolves around them," says Whitaker. "A well-positioned dining table brings a sense of connection and anticipation to the home and speaks of generosity and shared experiences."
Become a Trade and Commercial Member to receive dedicated service and exclusive year-round benefits. Join online today.
King Living
kingliving.com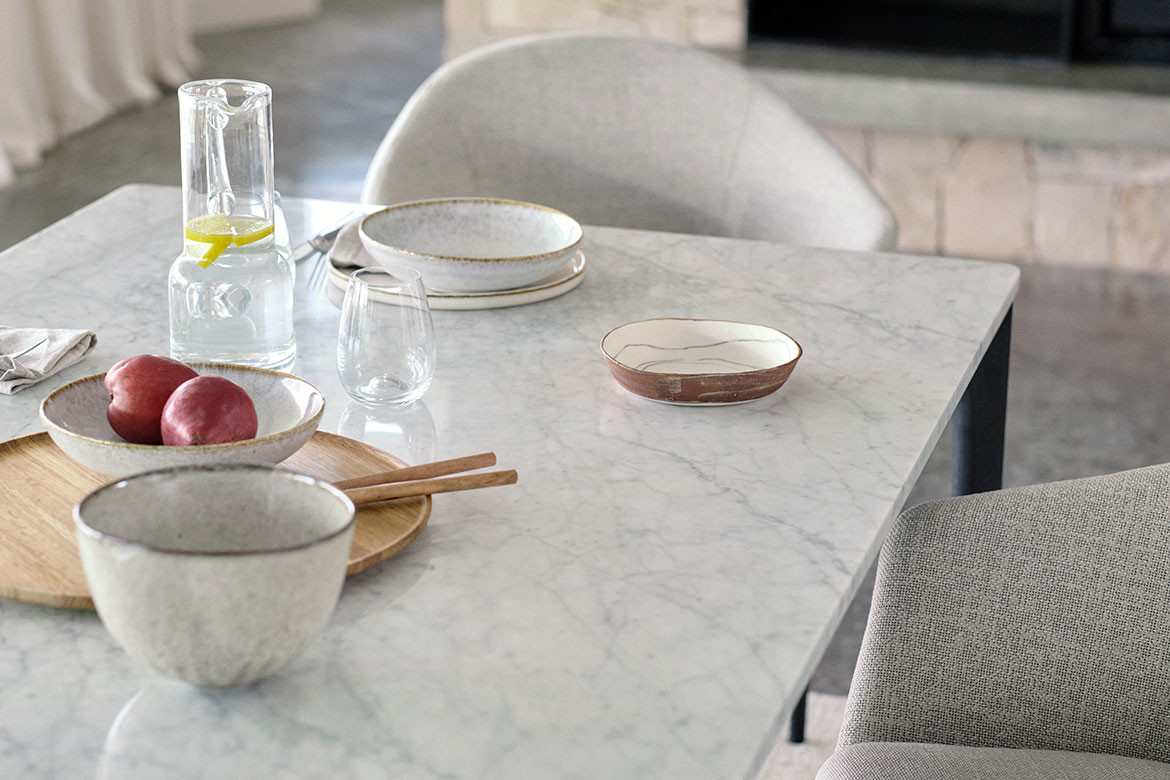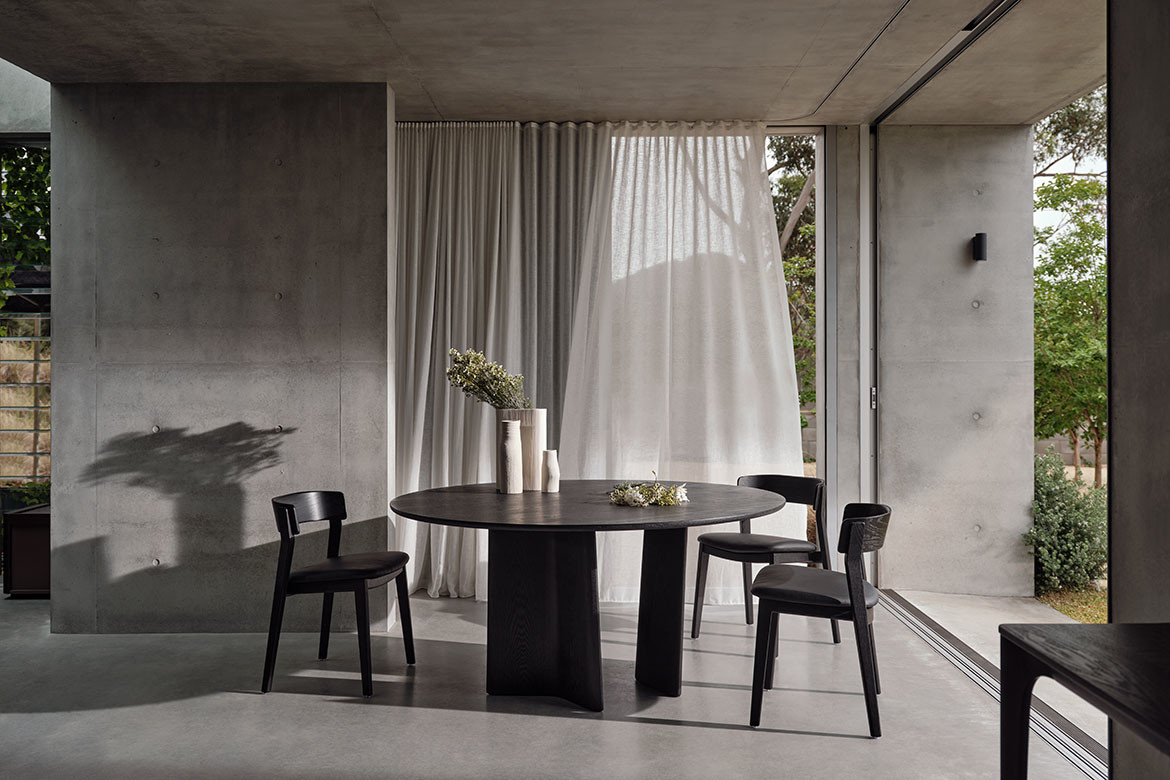 We think you might like this story on the King collection that pairs a full-body comfort experience with timeless design.
---