La Cornue's Albertine and CornuFé ovens are now available in a smaller style, retaining the features and flourishes that make them a classic of French kitchen design, yet perfect for smaller homes or apartments where kitchen space is at a premium.
With each model boasting a multifunction oven, and the CornuFé model in fact benefiting from two multifunction ovens, and high-performance professional burners, these new smaller La Cornue ovens enable the amateur cook and home chef alike to truly let their creativity flow in a kitchen of any size.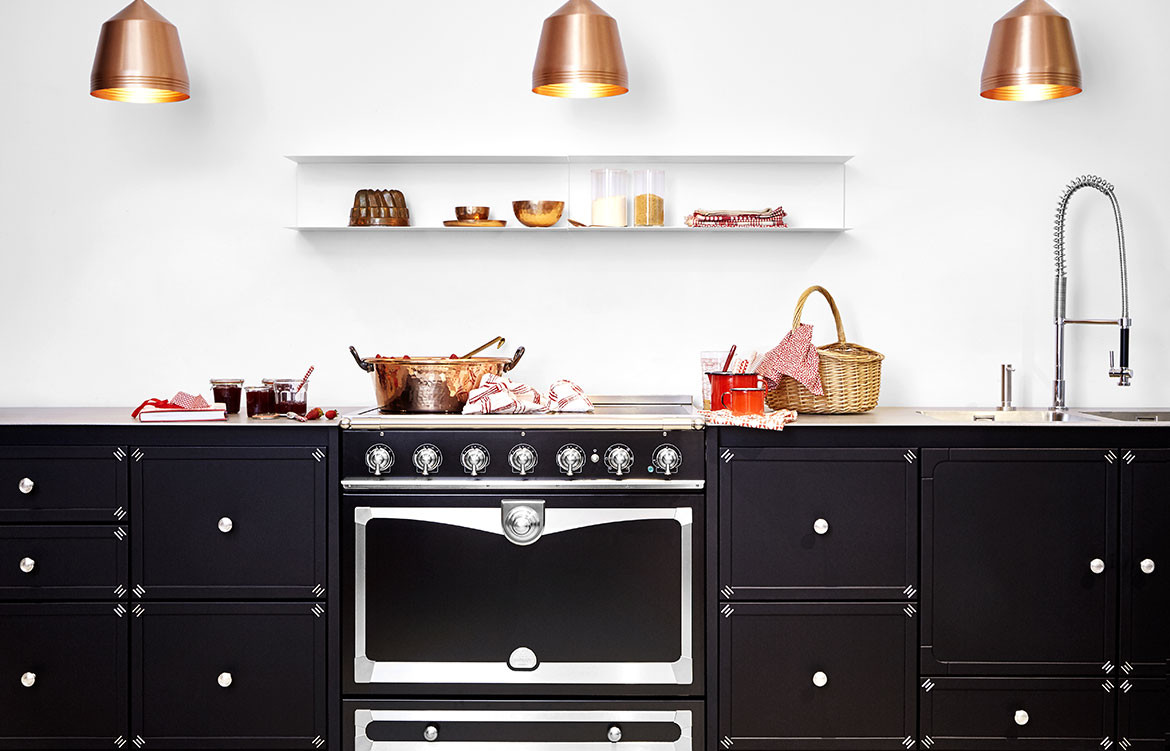 Combining the La Cornue culinary tradition of iconic French kitchen design with the latest in technological innovation, the CornuFé 110 range cooker incorporates innovative technology at its heart, offering the latest innovations in cooking and form. Designed for easy maintenance with high-performance coloured enamelling – available in a variety of colours to suit any aesthetic – its central burner has 14.4MJ of power, and offers the latest in cooking technology with its two independent multifunction interior ovens.
The Albertine, named in homage to La Cornue's founder Albert Dupuy and his wife Alexandrine, is the solution for those after the aesthetics and function of the French kitchen at a more affordable price.
Successfully uniting the iconic elegance and high cooking performance of the CornuFé within a single oven cavity, the Albertine benefits from a generous capacity of 114 litres, making it possible to roast very large pieces or to cook two dishes at once – perfect for sharing and entertaining.
An exciting flourish for the Albertine is its Multizone system – a removable central partition within the oven cavity, reducing the volume to a more economical 48 litres when cooking smaller dishes.
Available in seven standard colours (Stainless Steel, Matte and Gloss Black, Dark Navy Blue, Ivory, Pure White and Provence Blue), along with the option to create a mixed, bespoke oven, you can be sure that any aesthetic will be catered for, so any kitchen can become the French kitchen of your dreams.
La Cornue
lacornue.com
Tags: French design, kitchen appliances, kitchen design, La Cornue, oven
---