California's Salinas Valley is something of a lush oasis of harvest.
A fine, moist mist shimmers over the valley and its fields throughout summer, strengthened and sustained by the nearby Pacific Ocean. This shields the crops with a delicate layer of moisture which nurtures them through to full growth and prevents them from drying out.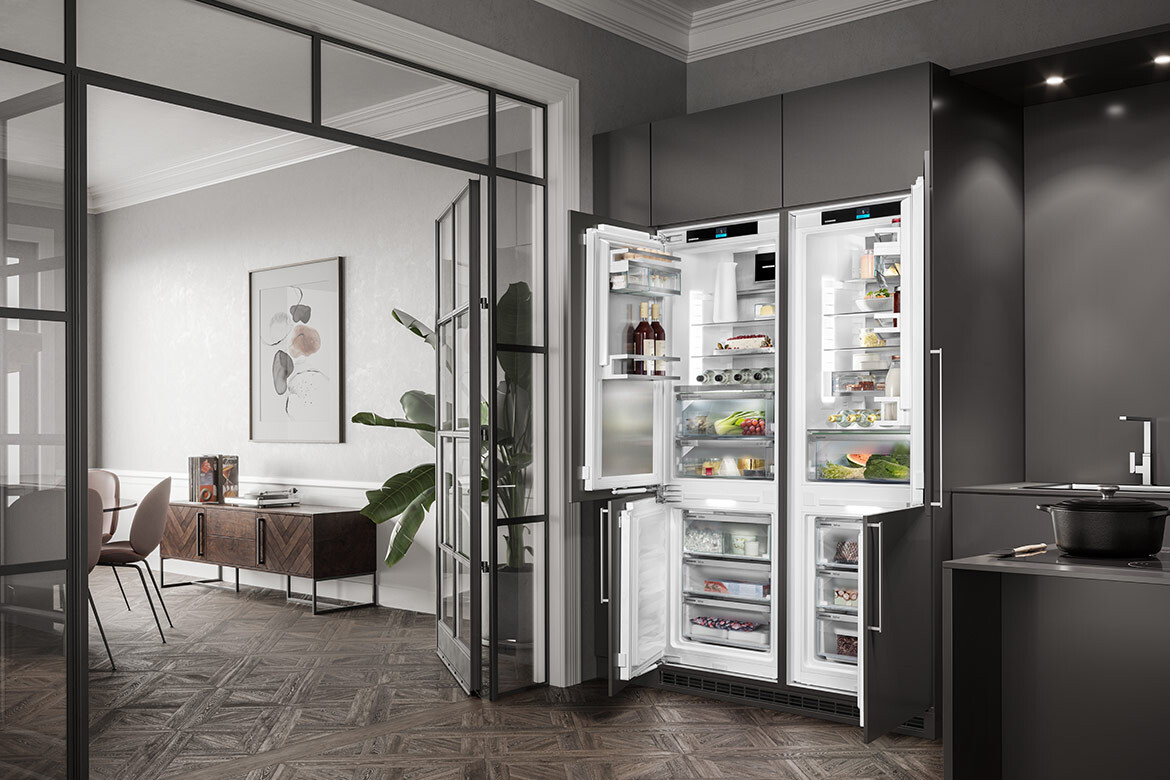 Liebherr recognised the intelligence of this natural design and has adopted it to achieve unprecedented levels of freshness in the home. Enter, HydroBreeze: a cold mist which covers fruit and vegetables like a protective shield. Activated every 90 minutes for 4 seconds and for 8 seconds each time the door is opened, HydroBreeze supports and improves the structure of fruit and vegetables to preserve their freshness for longer. A stunning visual, misty waves roll over the produce with an aura similar to mountain fog.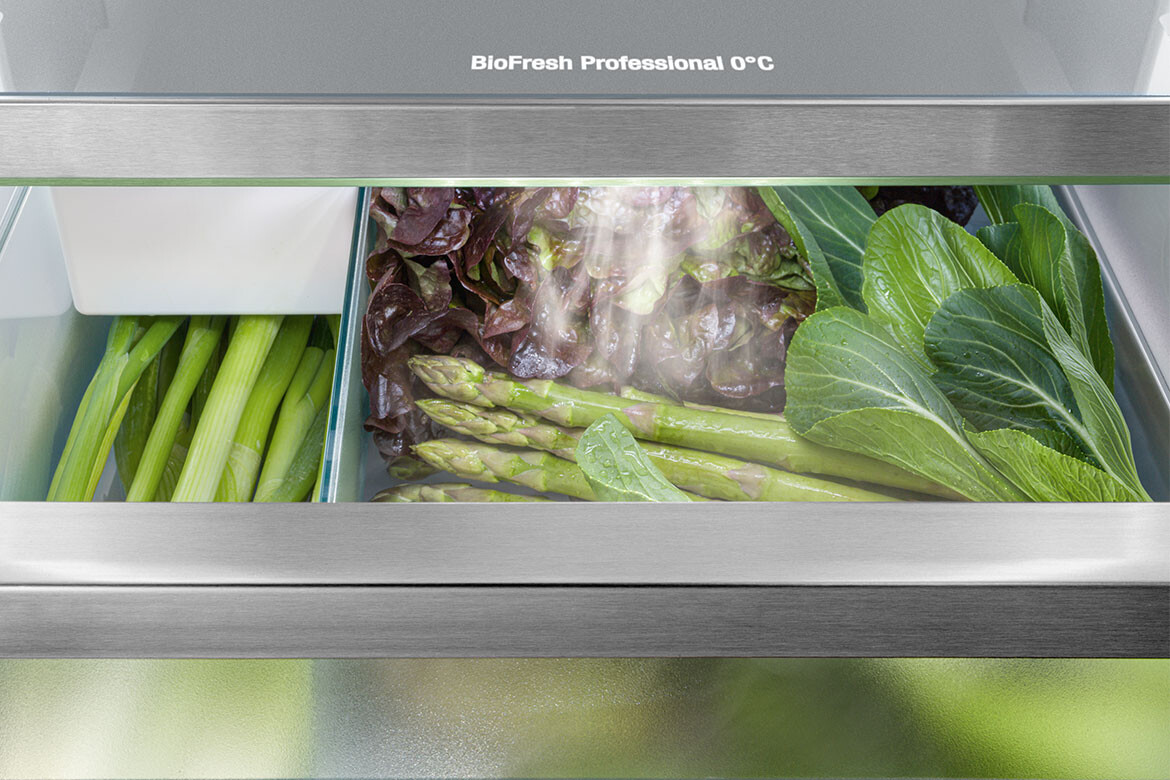 Another of Liebherr's remarkable innovations is the BioFresh safe, which keeps food at the ideal temperature of just above zero degrees for longer shelf life. This also helps to preserve the valuable vitamins and minerals contained within the food, ensuring that it remains as nutritional as possible.
Both features come together in splendid harmony within Liebherr's new ICBNh 5173 'Peak' series fully integrated fridge-freezer. Boasting a 5.5 star energy rating/181kWh/yr, energy costs are dramatically reduced in comparison to standard, old refrigerators. As the only appliance to work all day, every day, the fridge among the most expensive appliances to run, which makes investing in an efficient refrigerator all the more important.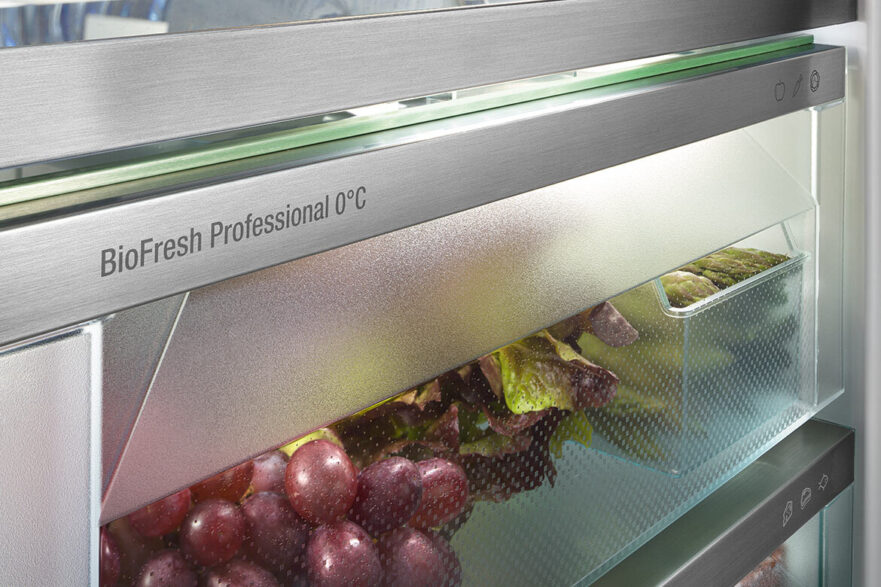 Liebherr's innovations allow you to introduce the sleek ingenuity of the natural world into a controlled environment – reducing food waste, energy consumption, and excessive environmental impact.
HydroBreeze is exclusive to Liebherr's ICBNh 5173 fully integrated bottom mount. Learn more with Andi-Co, leading distributor of Liebherr goods across Australia.
Andi-Co Australia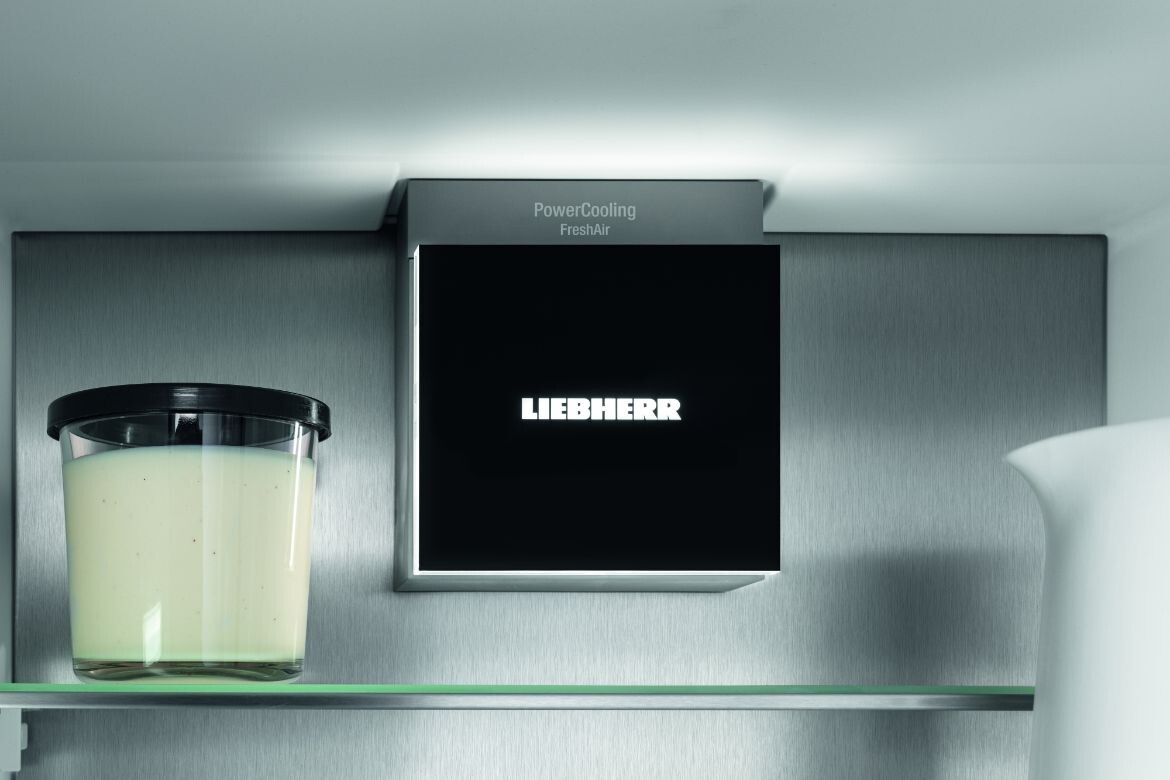 We think you might also like this story on Liebherr's food and wine storage design.
---