MOMENT, Xcellent Design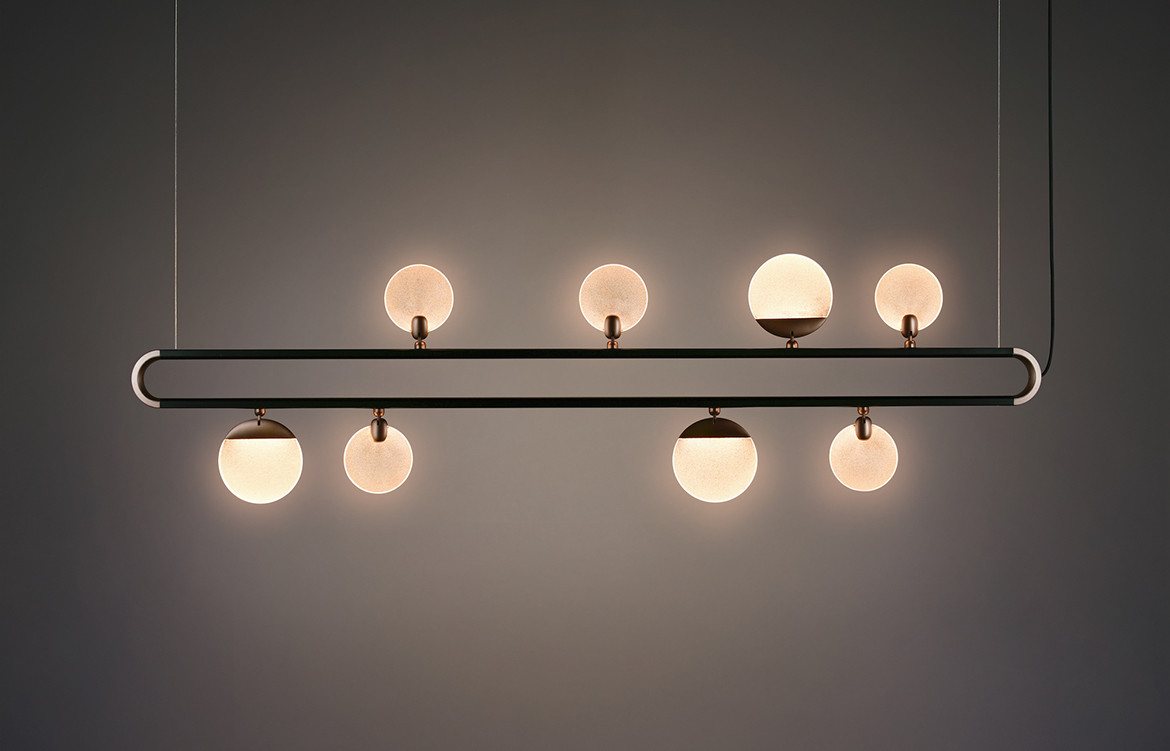 Track lighting systems might be a norm in offices or retail spaces, but this design intends to bring it into your home. Whether it's a vertical, horizontal pendant or a stand-alone floor lamp, each "track" will be able to accommodate three kinds of single light blub (0.5 Watt, 3 Watt, spotlight). Just simply "plugin" the light bulbs anywhere on the track, and let there be light! Moreover, each light bulb also has a diffuser that can be rotated freely, hence giving the design advantage of customisation.
Xcellent Design
xcellentdesign.com
SUNRISE, Xcellent Design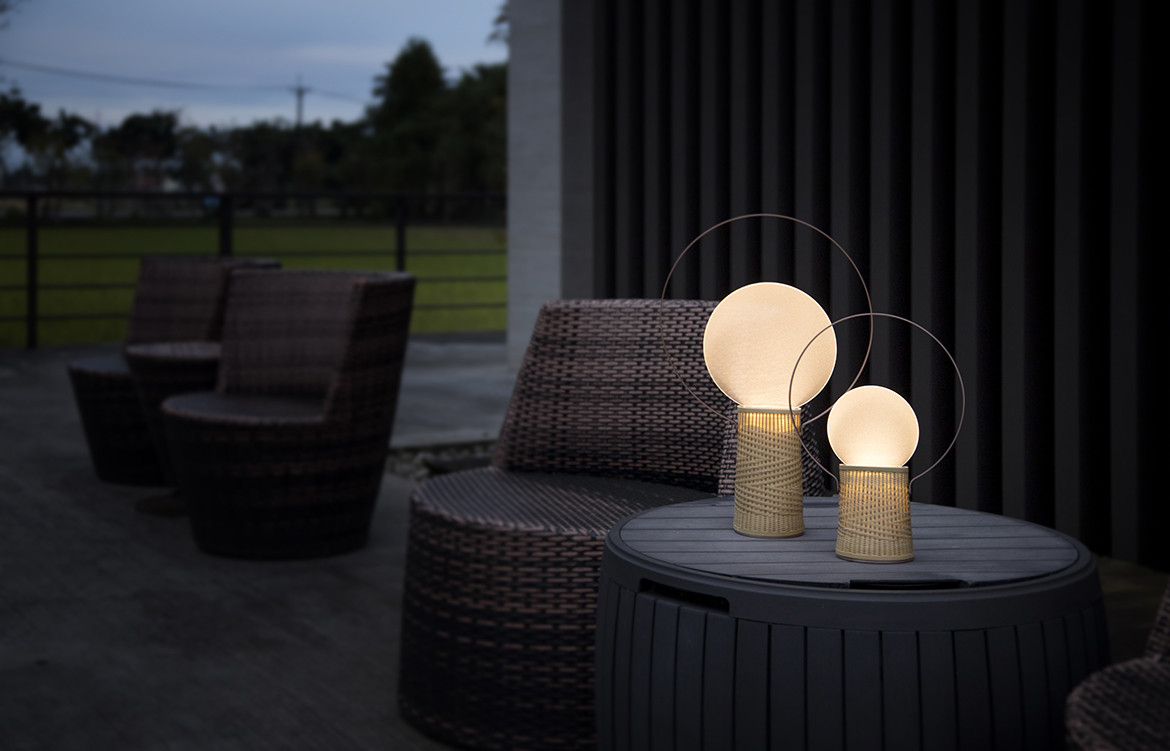 SUNRISE is a portable, rechargeable lantern that uses the three elements in a metal round frame, circular light board and bamboo woven stand to depict the name sacked nature phenomenon. The metal frame furnished with matte copper shines slightly under the illumination of the light board, like the stars staying away slowly in the sunlight while soft light is exposed from the slit of the bamboo weaving, much like the earth warming up during sunrise. It is a truly poetic and innovative creation.
Xcellent Design
xcellentdesign.com
DM Lighting by Yuhsien Design Studio (Mumoon)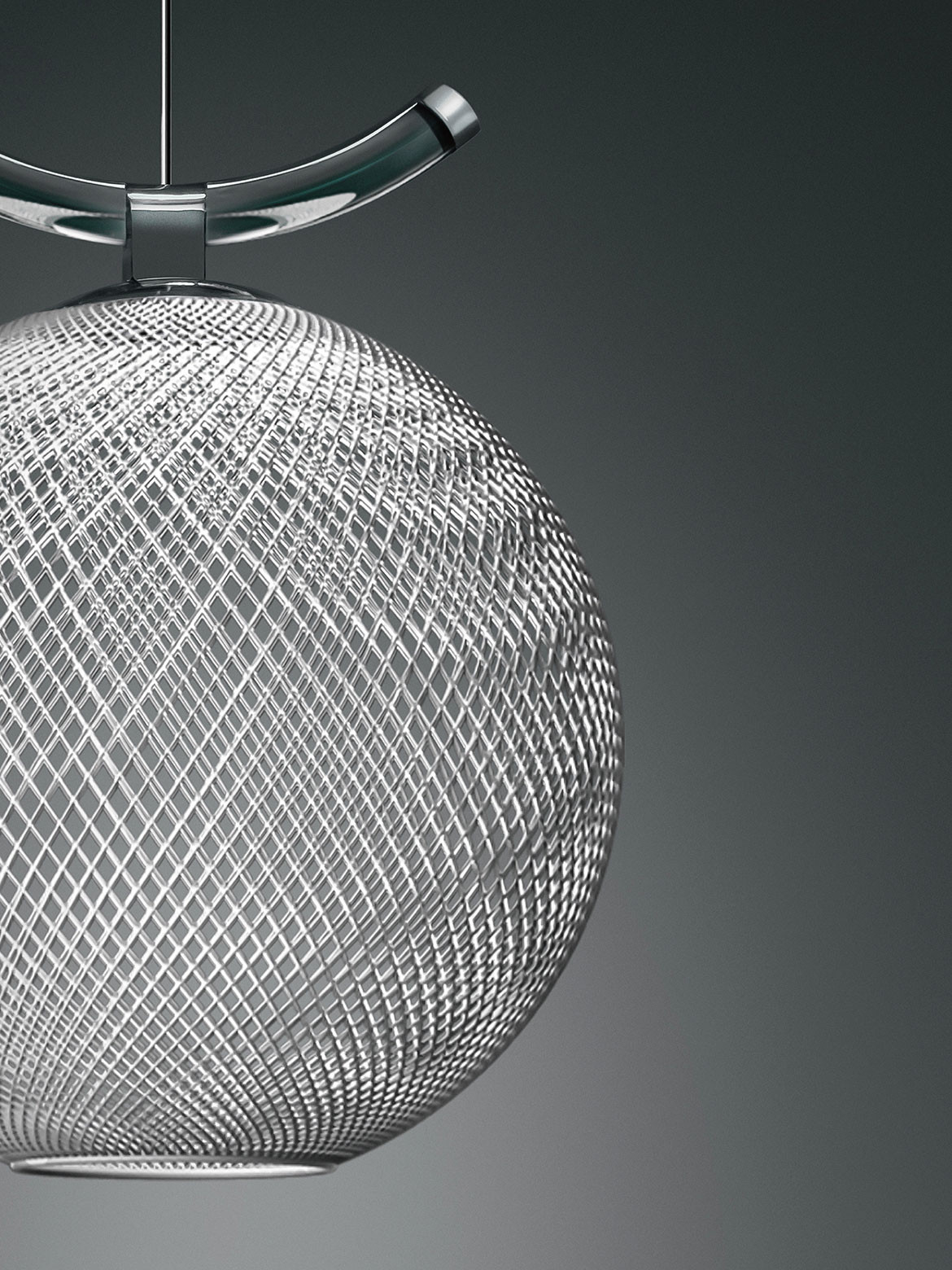 DM Lighting is inspired by two items from different worlds: a glass bracelet and cantaloupe. When the two collided, it ended up fusing into a modern, sophisticated and elegant fruit that shines with a diamond-like lighting effect. The horn-like blown glass handle, while being the most challenging part to create, also worked as a base when the design is used as a table lamp. The lamp comes in both silver and rose gold colours and also a chandelier version. Rising star Yuhsien Lin founded his eponymous studio in 2017 after graduated and worked in Milan's furniture industry.
Yuhsien Design Studio
linyuhsien.com
SANCTUARY by THESHAW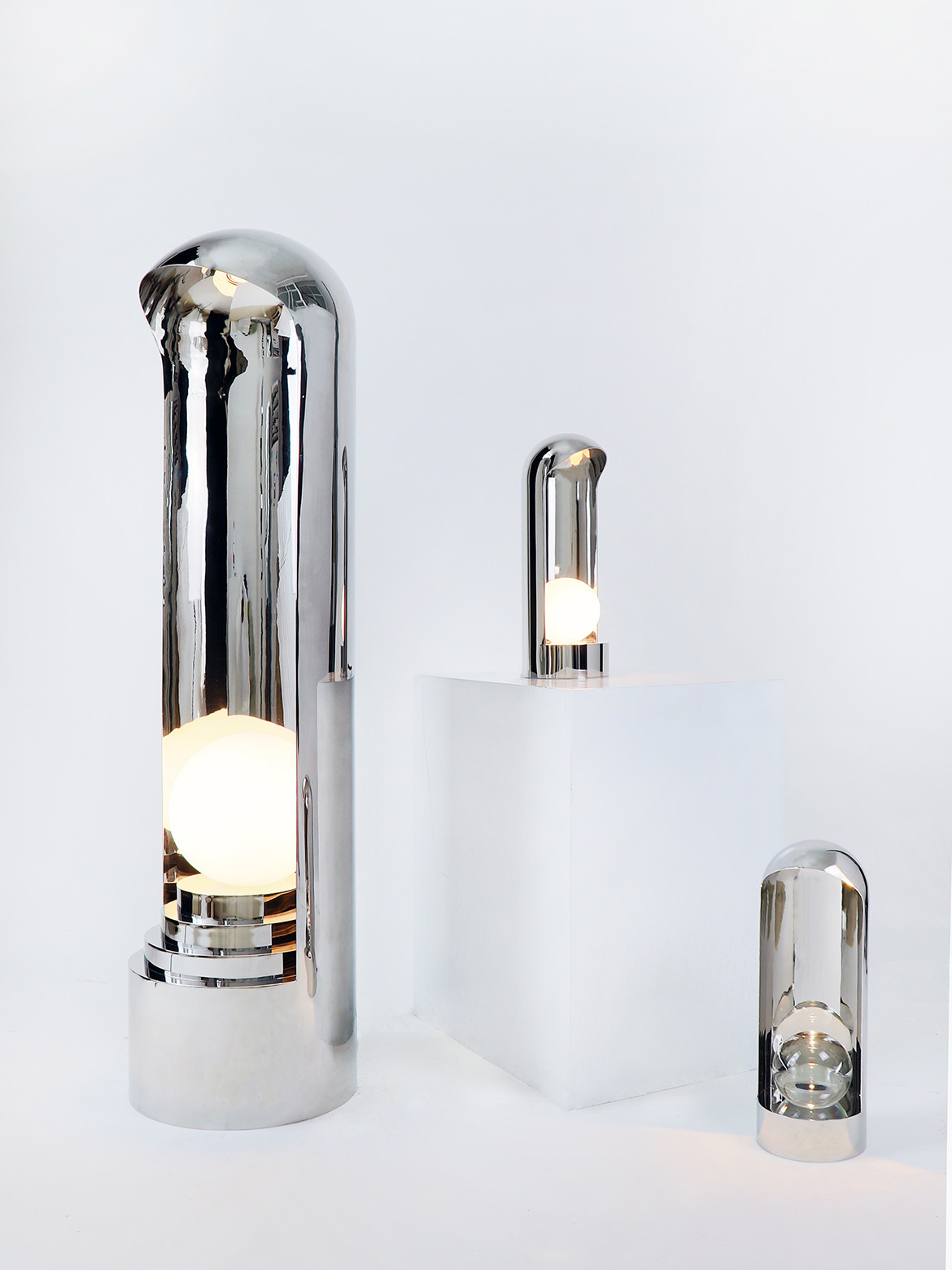 Created by Shaw Liu in 2017, THESHAW is a studio that has always been fascinated by the visual effects of hallucination from Liu's personal sensory perspective. Sanctuary was inspired by the unbuilt Cenotaph for Newton designed by Étienne-Louis Boullée in 1783. With an alcove-like structure that symbolizes the eternal spirit of Newton, the reflective stainless steel surface thus creates an indirect expression of the state of an interaction, a phantom-like life between people and the substance, and the objects become fickle because of the change of perspectives.
THESHAW
theshawstudio.com
STARGAZER Series Lamp by Wuu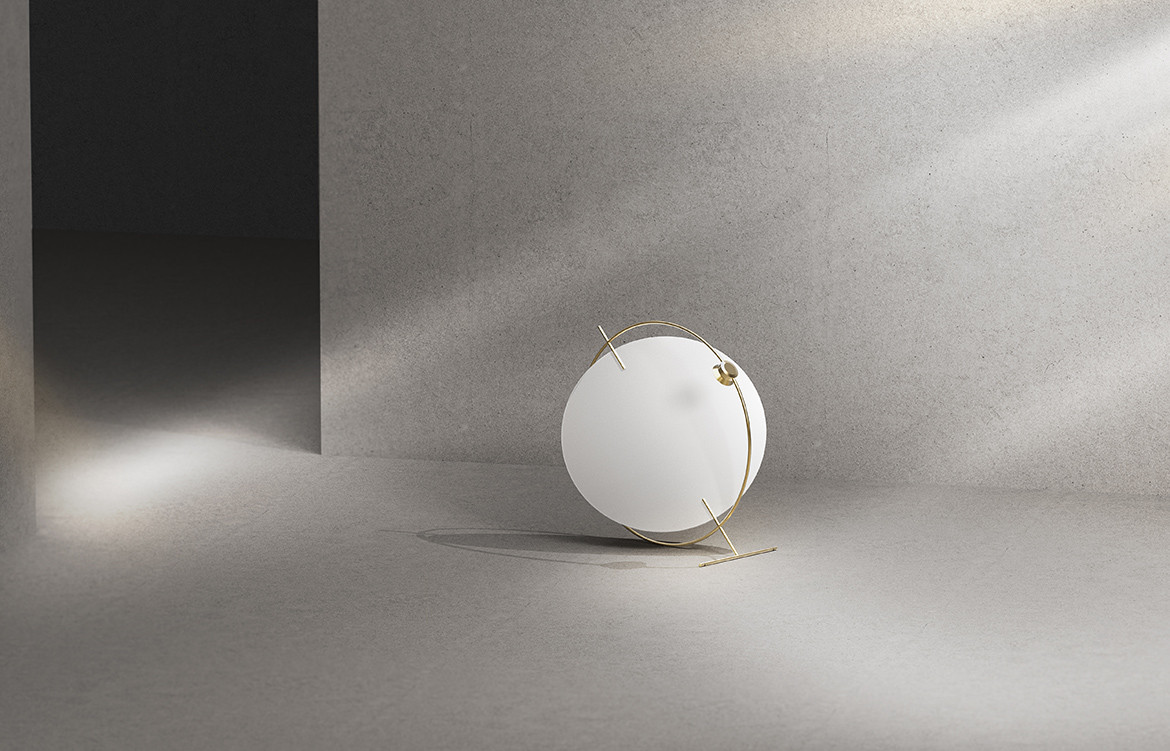 Founded by Furong Chen, Wuu's new Stargazer series of pendant, floor and table lamps took inspiration from the motion of celestial bodies. With the use of a round metal plate as a diffuser, light can be altered to suit any needs and customisation. Its simple brass structure also adhered to the current trend while remaining classic and decorative at the same time. The series is also available now for purchase on their website.
Wuu
wuu.im
Dot & Line Motion Sensor Night Light, Ziistle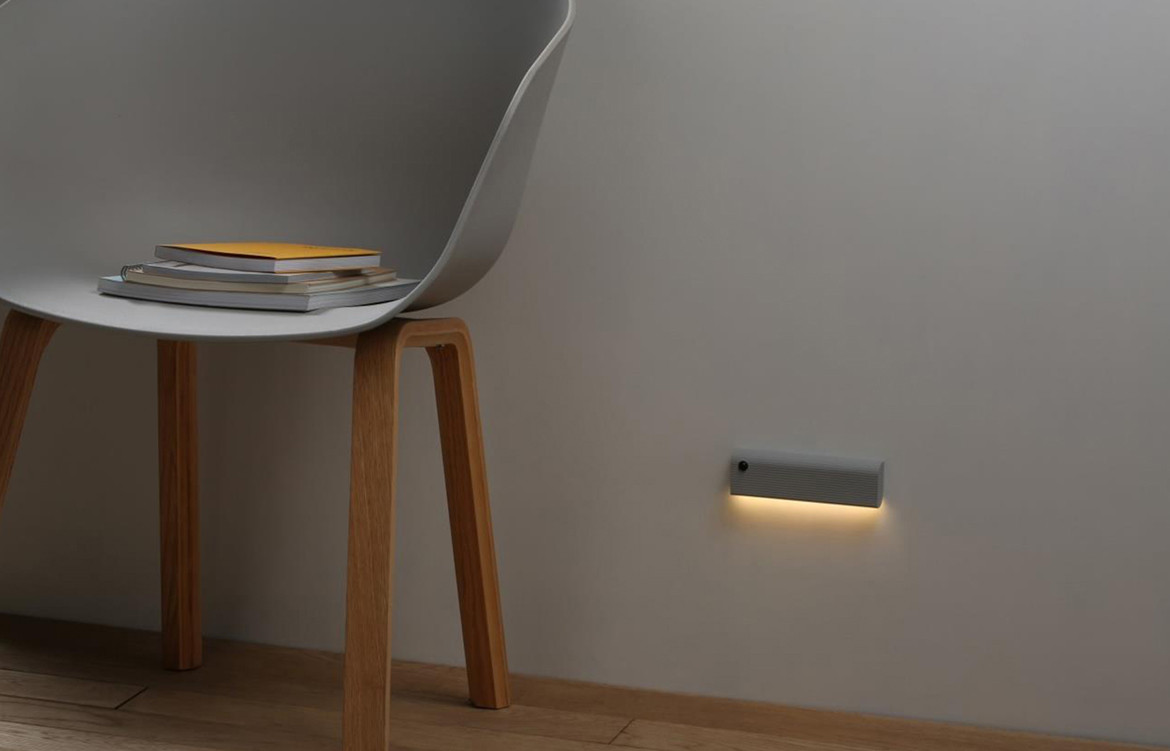 Founded in Shenzhen, Ziistle has consistently created products that bring human, nature and technology closer to each other. With its clean lines and warm outlook, the new motion sensor night light is a small yet smart design – not only can it be enabled with auto-sensors to illuminate the dark when motion is detected, but it is also detachable for easy charging. Place it either horizontally or vertically on the wall (via a magnetic strip that comes with the package) and it will easily blend in with any home environment.
Ziistle
ziistle.com
Pavlof Floor Lamp by Benwu Studio, Mamamoon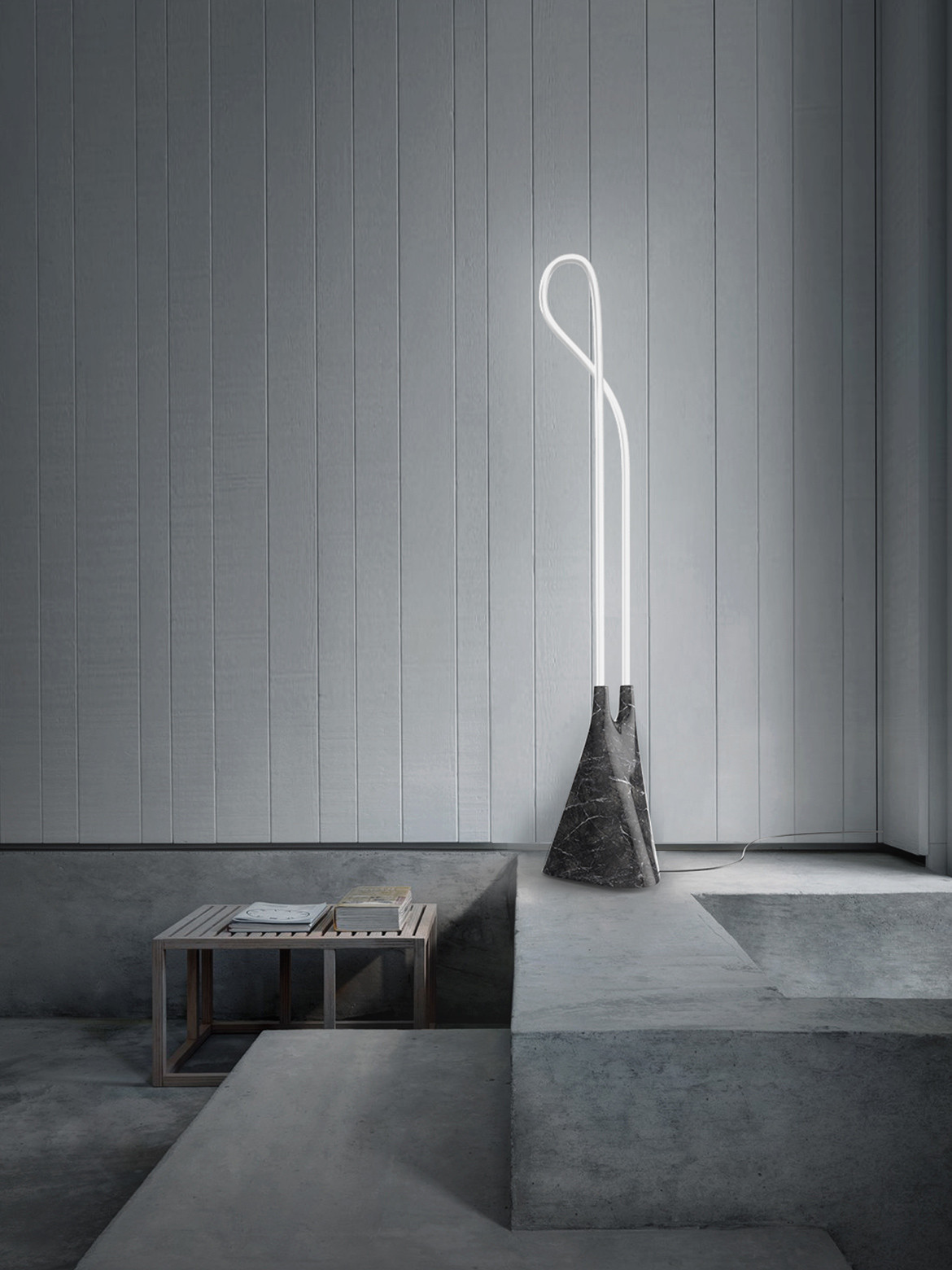 Founded in New York City 2012 by designer Hongchao Wang and Peng You, Benwu studio's very sculptural looking lighting design is inspired by the famous double-crater active volcano in Alaska with the same name. Its pedestal simulates the contour line of lava flowing away from the volcano, while the light flows through the air from one end of the marble to the other – just like a volcano eruption. The lamp is available via Mamamoon, an e-commerce platform for original design based in Shanghai.
Benwu Studio
benwustudio.com
DANCING by Moiminjia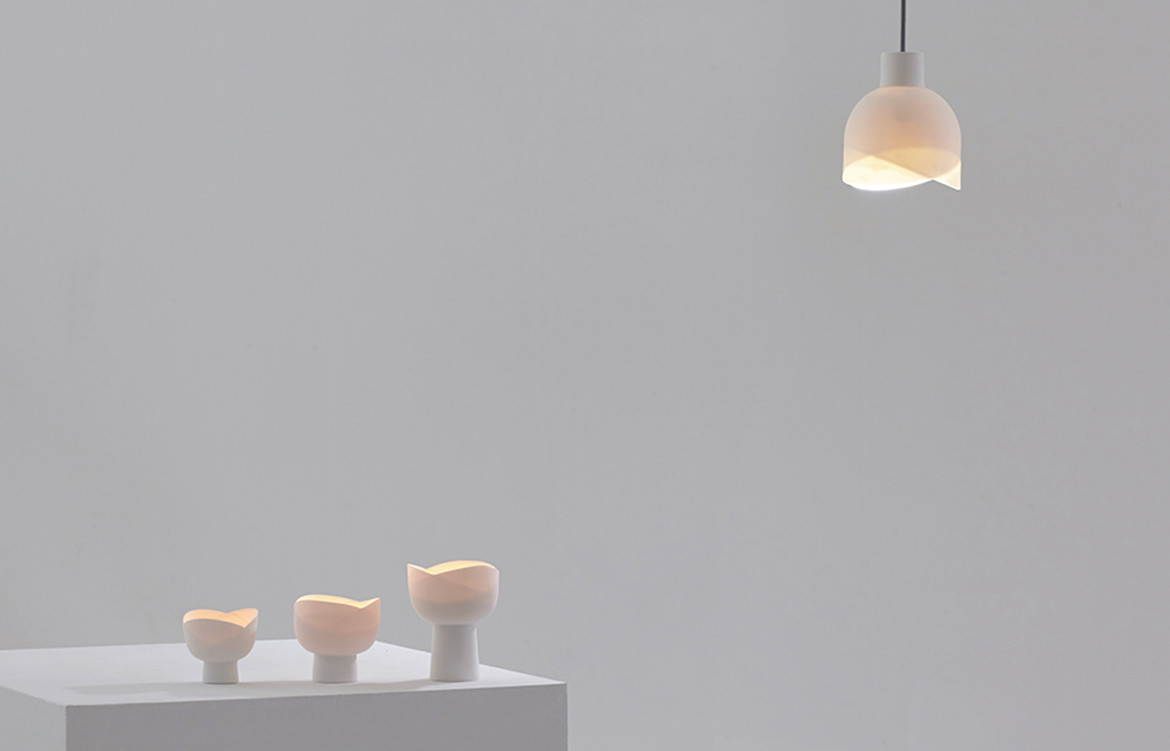 Is it a vase? Or is it a tea light vessel? Or is it a lamp? Such is the beauty of Dancing, created by Moi Design – a studio founded by Wang Minjia and Li Le in Hangzhou. Inspired from Ballet Folklorico de Mexico, this porcelain lamp is cast from a slowly spinning mould to create a beautiful overlapping texture. When the light is turned on (or a tea light inserted), the lamp will reveal the movement fixed in time as if music is being played around us.
Moiminjia
moiminjia.com
Tune Lamp by Frank Chou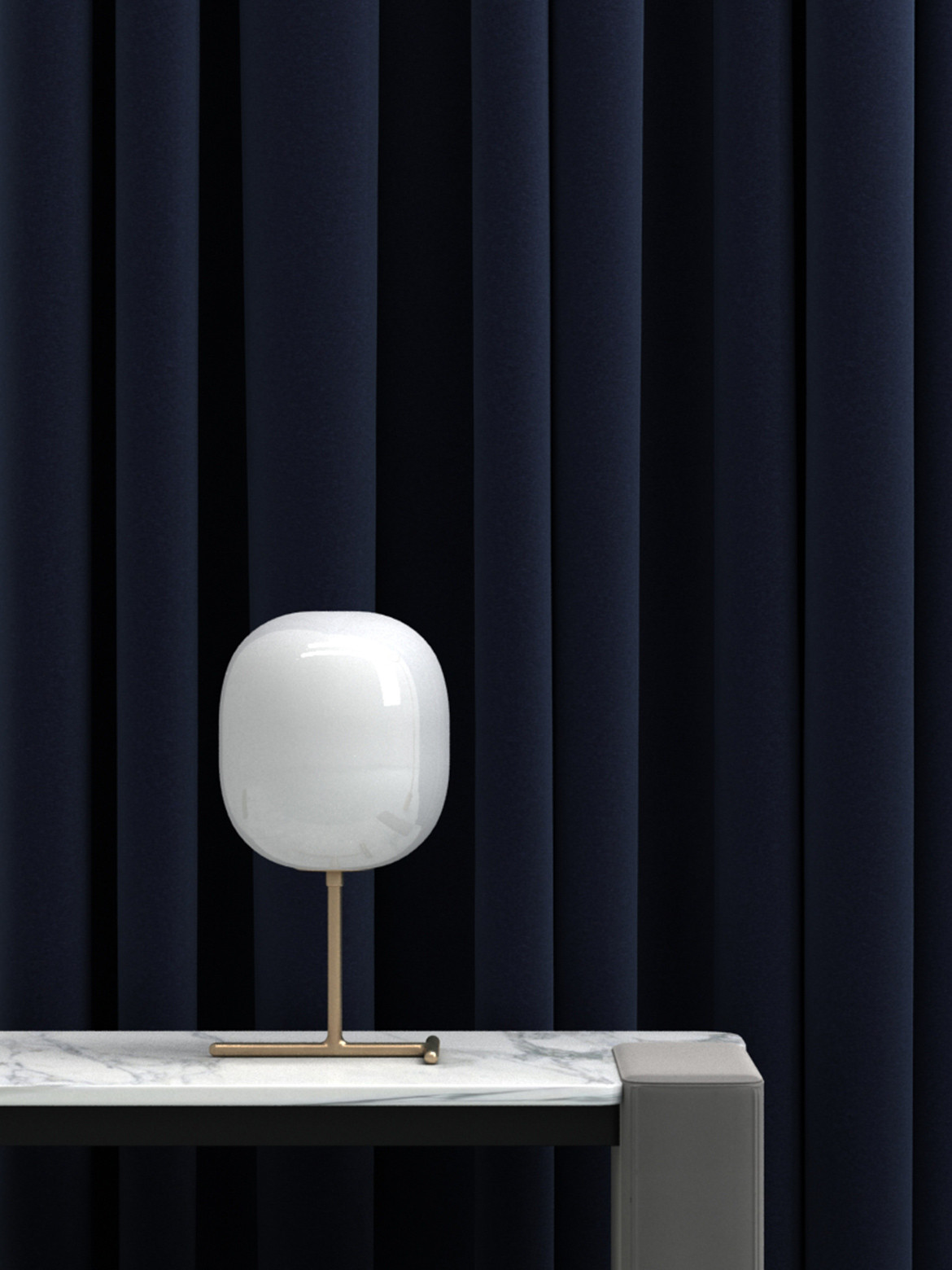 The golden boy of Chinese design strikes again! Chou's Tune Lamp series followed a unique oriental philosophy whereby the deconstructed edges and corners of traditional Chinese palace lantern, creating a lampshade that has a plump and smooth outline. The asymmetrical T-shape base, on the other hand, provides a contrast with the lampshade with a much slender appearance. Overall, its clean and pure look keeps a balance between the heaviness of the material and the lightness of the structure.
Frank Chou
frankchou.com
Accordion Floor Lamp, Ziinlife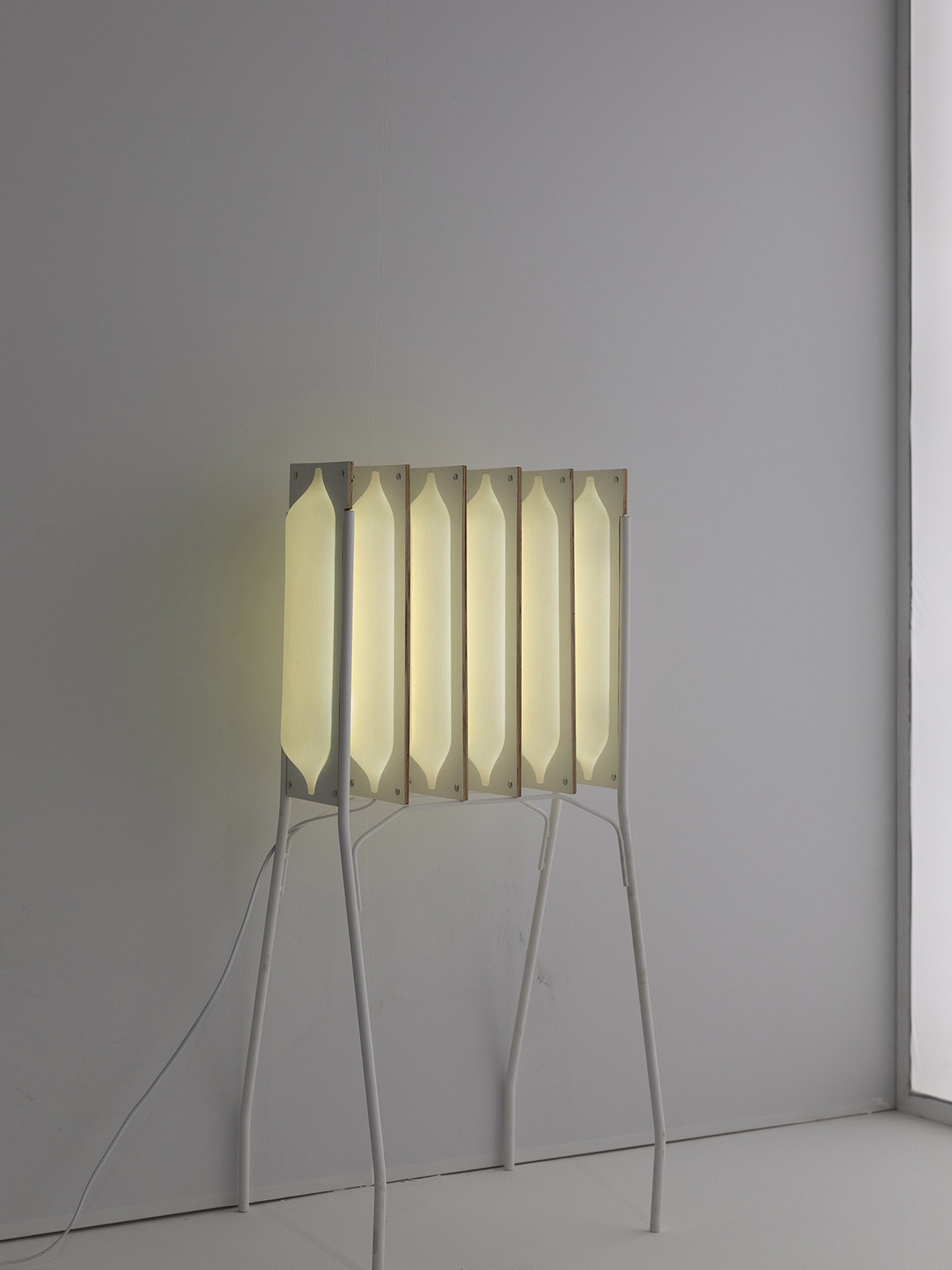 By revisiting the traditional panel blister technique – yes this is a thing! It's created by inserting thermal forces into the glue of a sandwich panel – Ziinlife has certainly created a unique and innovative floor lamp. With its hollowed-out interior, the lampshade hence took on an accordion outlook. When the lamp is turned on, lights will shine through the curved lampshade with a natural ambience that's quite a unique visual experience. Ziinlife has also created two other bookshelves using this same technique in its autumn collection.
Ziinlife
ziinlife.com
We think you might also like these room-enhancing lighting solutions
Tags: Chinese design, CIFF, Customization, Furniture China, Interior Lifestyle China, lamp, Lighting design, Lightings, Maison Shanghai, Oriental
---