Bucky Vitrine pendant from Christopher Boots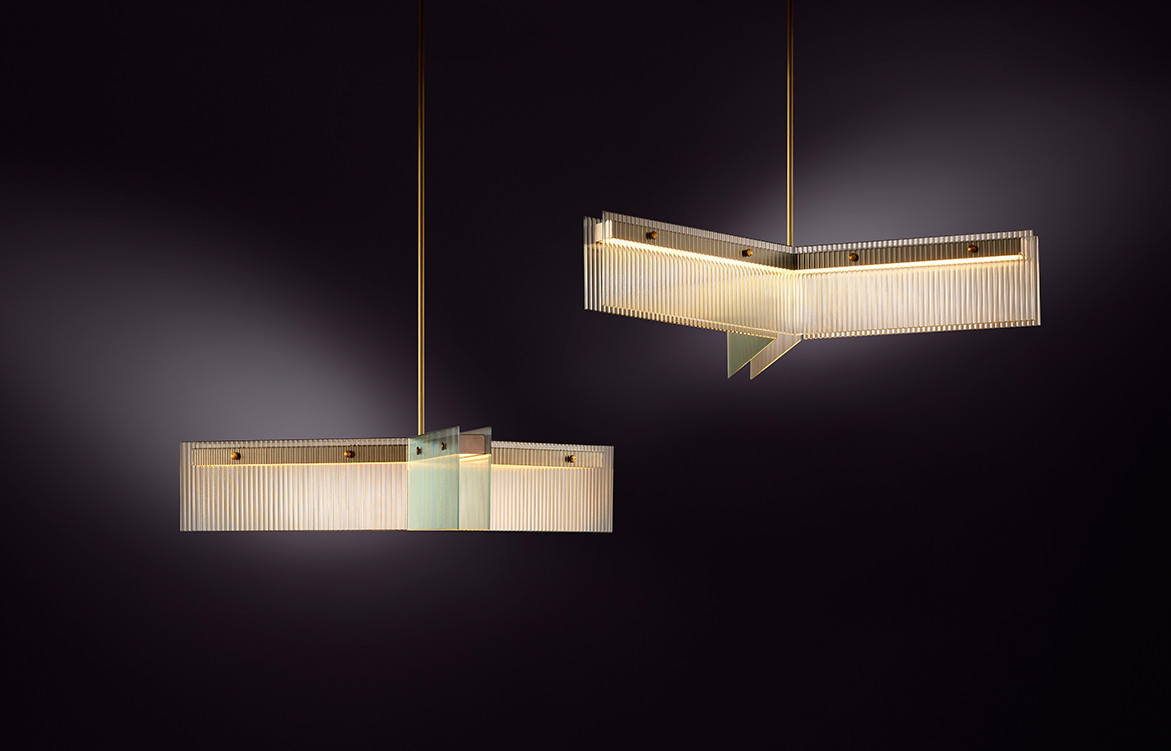 Bucky Vitrine diffuses light through vertical geometric surfaces of fluted glass sheets, creating subtle gradations of transparency. Exploring both natural geometry and industrial manufacturing, Bucky Vitrine is a subtle yet complex inquiry into elemental geometry.
Flask 1.0 from Copper Design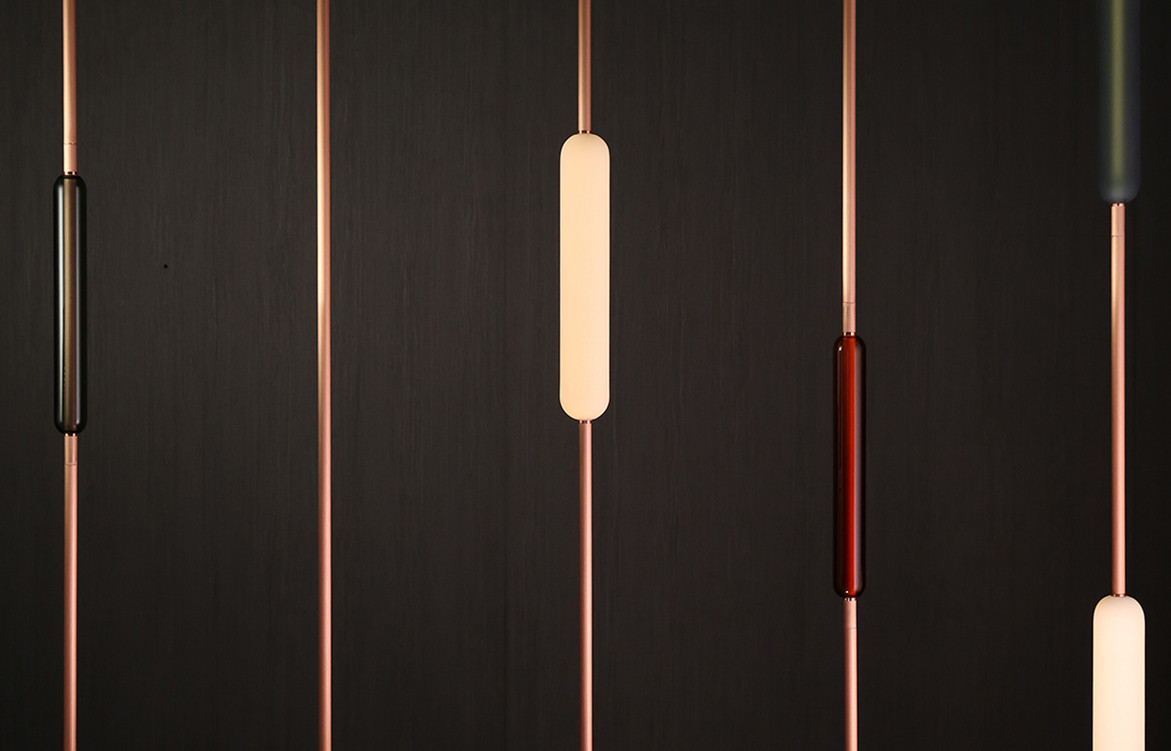 Flask 1.0 is a customisable lighting system that combines the diverse colour range of tempered scientific glass with hand finished metal tubing. A variety of metal tube lengths, joins and bends can be matched with either clear or sandblasted glass flasks that are illuminated from within.
Dawn to Dusk table lamp from VELA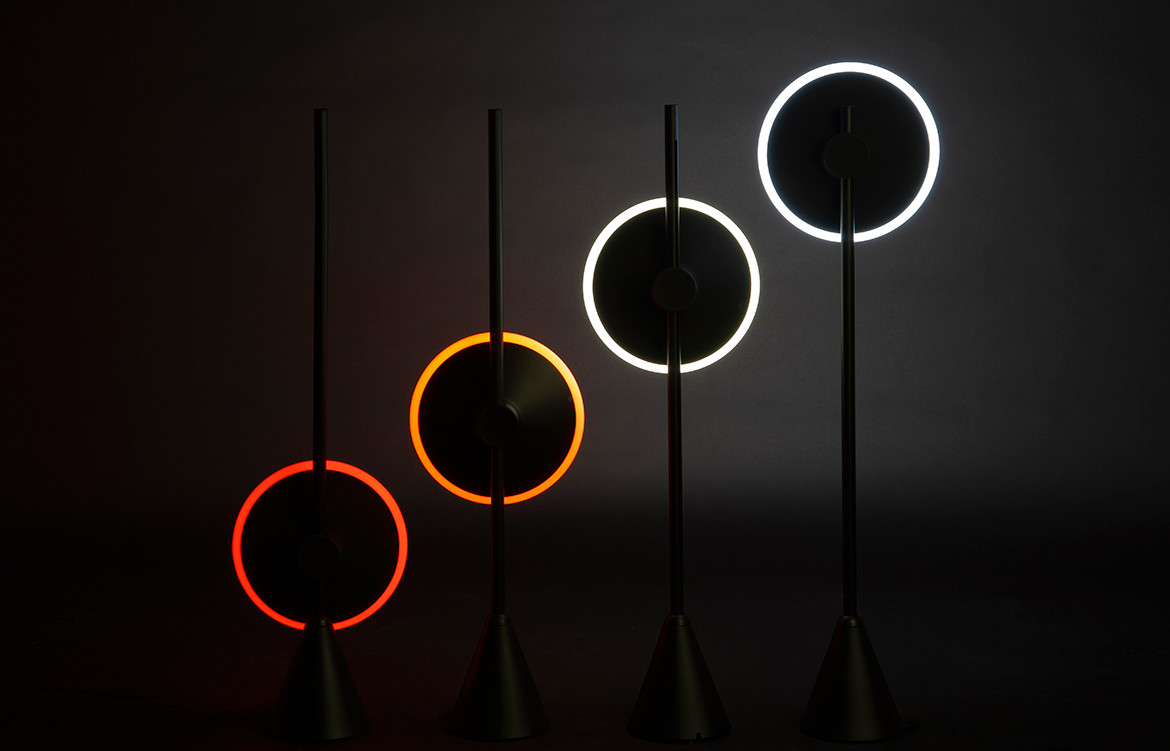 Dawn to Dusk provides an iconic design statement through its minimal aesthetic, and an opportunity to bring a mood changing flood of colour into your space helping to recreate that magical moment of connection with the rising or setting sun that has fascinated humans for aeons.
D'Arc Suspension Light from Espo Lighting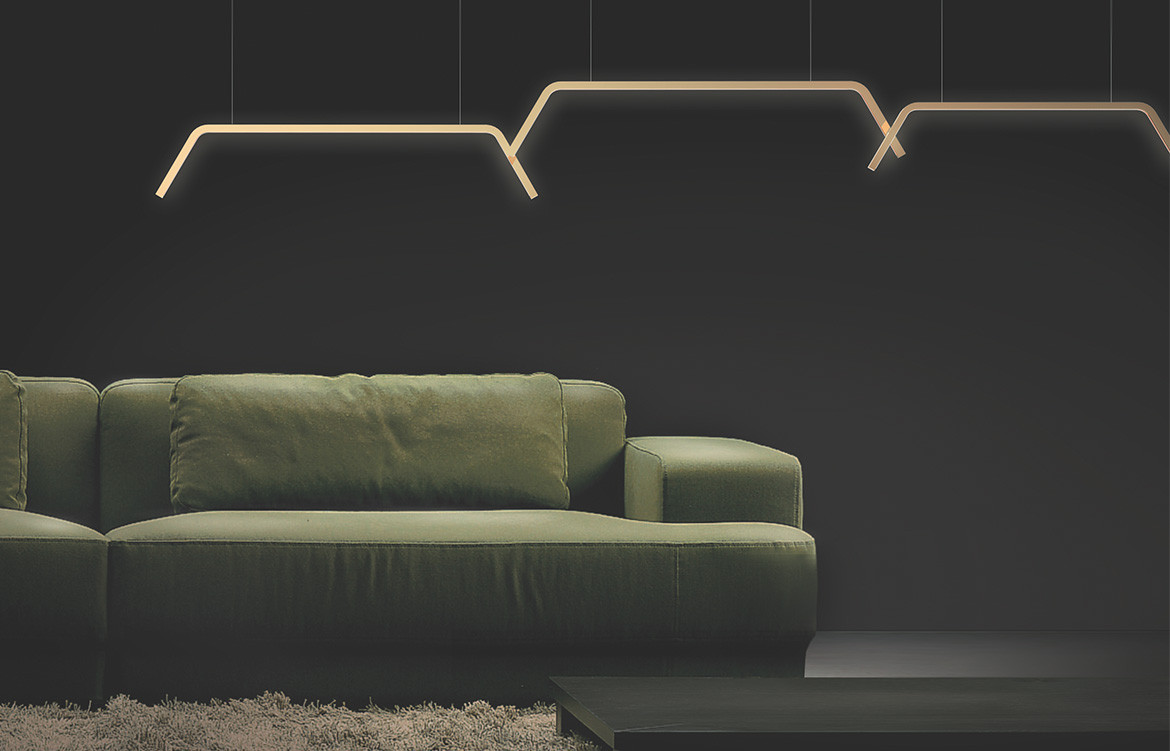 D'Arc shines an even, beautiful light under the space it embraces, evoking both traditional and modern appearances with the warm appearance of the bronze body and the ultra-modern, smooth LEDs inside.
Pebble Series from ANDlight
The Pebble series celebrates the inexplicable and beautiful qualities of stones. Enhancing their simple yet sculptural form through translucency, two glass blown shapes come together entering a dialogue. The result is a seemingly bespoke pendant fixture—endlessly evolving in shape as it appears from different angles. 
Pine Cone pendant from BoConcept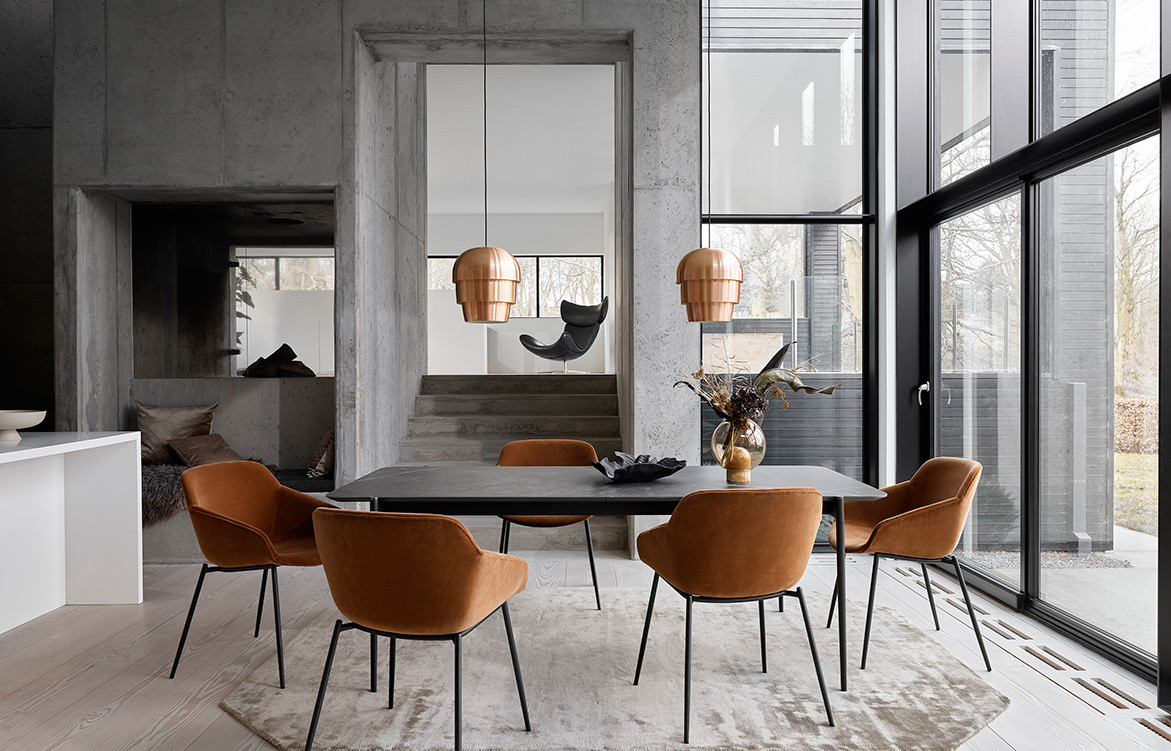 Named for it's inspiration, the Pine Cone light is available in both a pendant and a table lamp. It's modern aesthetic is clean yet intriguing sparking curiosity. Available in both a satin silver finish and satin copper finish.
Wink lamp from Masquespacio and Houtique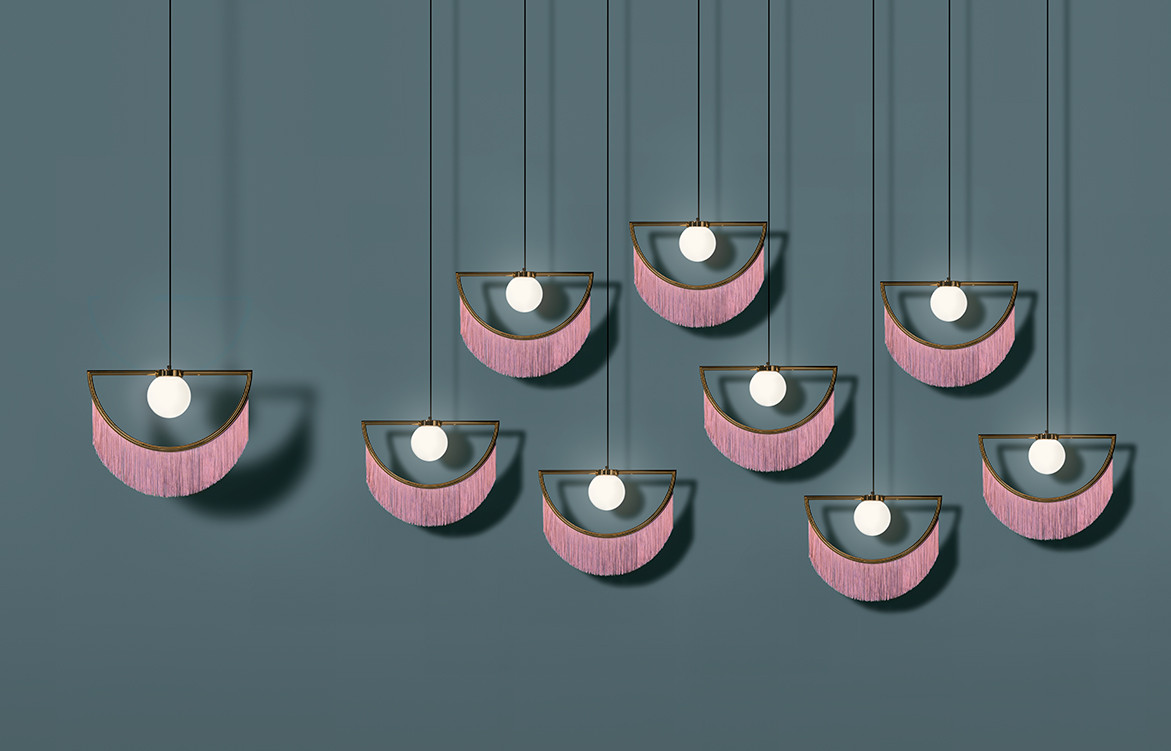 The result of a collaboration between Masquespacio and Houtique, the "Wink" lamp is composed of different elements intended to remind us of the past and the future – winking to the use of bangs, gold and the observation.
Arch Pendant 02 from Douglas & Bec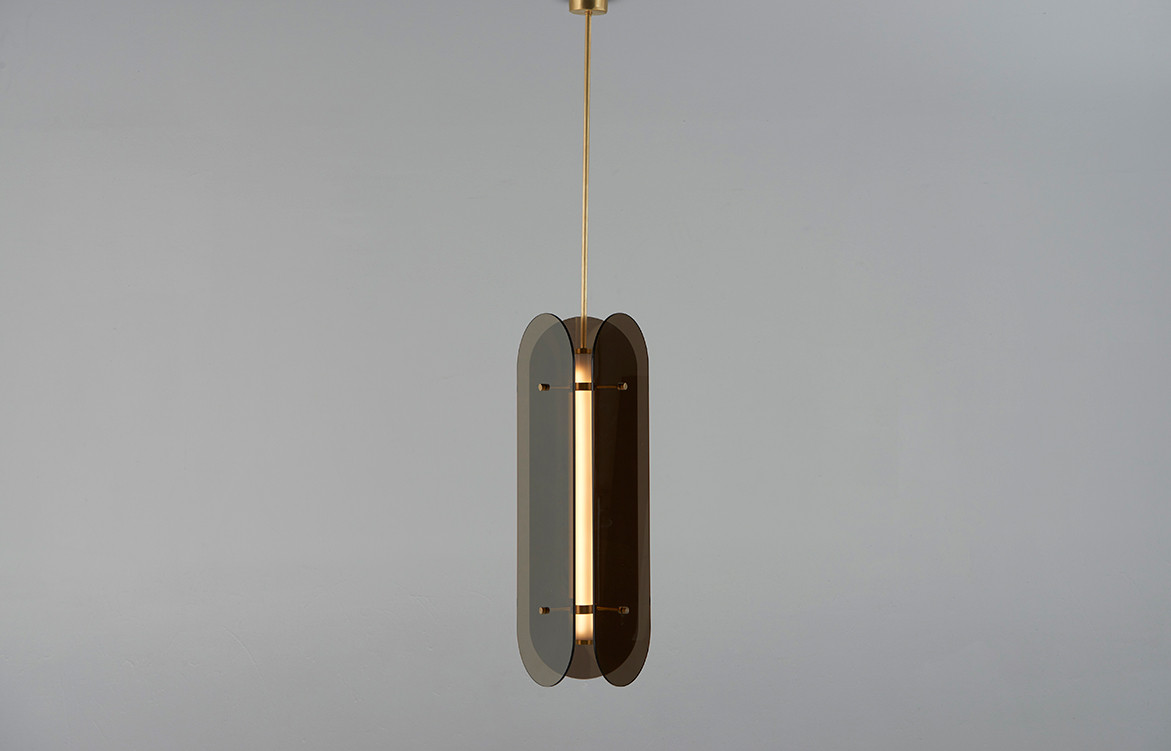 In this statement pendant, a trio of elongated tinted glass or brushed brass panels encase a custom-made glass lighting tube, finished with brass detailing.
Ovolo pendant from Articolo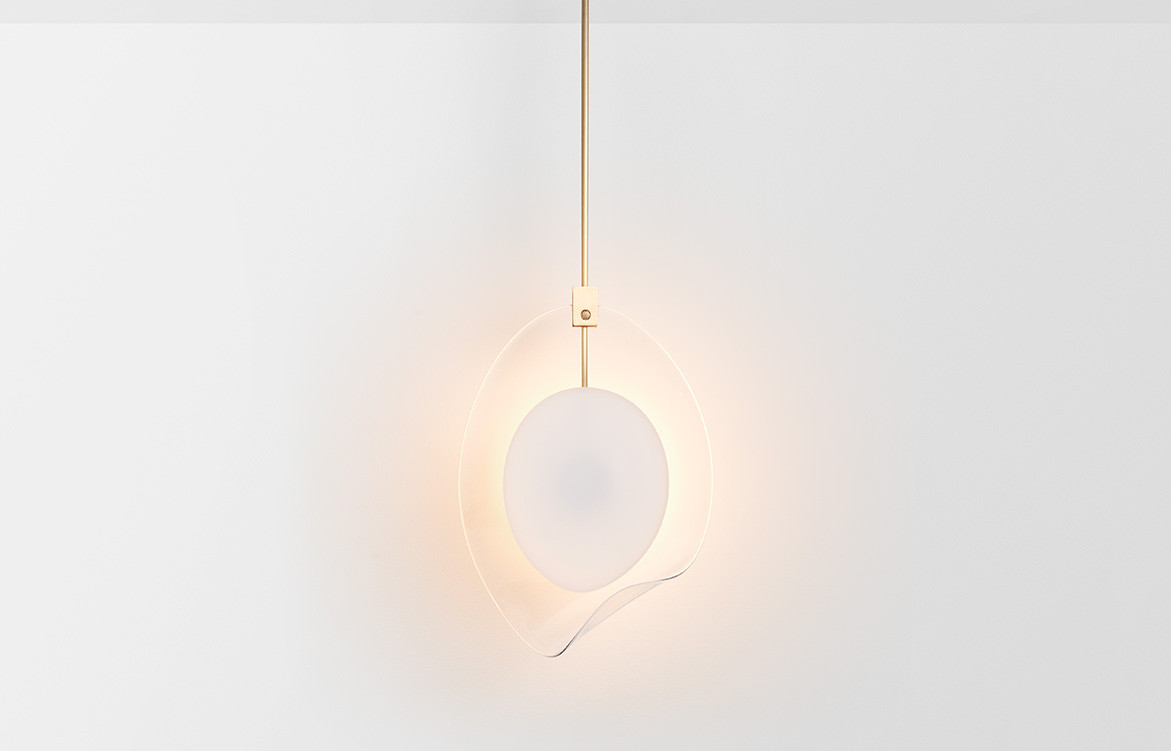 Ovolo is a sculptural form that typifies the artistry of Articolo's design philosophy. Its organic shape conceals a custom light source; a handcrafted disc encased in brass that floats with weightlessness behind a striking glass form, mouth-blown in Murano, Italy.
Tags: Articolo, BoConcept, Christopher Boots, Copper Design, customisable lighting, Douglas and Bec, Espo Lighting, Houtique, led lighting, lighting, Lighting design, loves, Masquespacio, mood lighting, vela
---