Particularly in the unprecedented climate of today, it's vital to acknowledge the triumph of the brands, ideas and artistry that have made a remarkable impact in shaping the way we live and experience architecture and design. Amidst the design sphere's ever-changing landscape, the period of a century is an outstandingly – and albeit, unfathomably – long time for a brand to evolve, adapt and come out stronger than ever. To top that off with another six decades is an inimitable milestone for any company name in any industry.
The year of 2020 marks the 160th anniversary of the French furniture company, Ligne Roset. Founded in 1860 in the Ain, the Auverge-Rhône-Alpes region of France, Ligne Roset continues to light the way forward – drawing tradition from its past while providing to the future of design in an unmatched spirit of innovation, technology and manufacturing.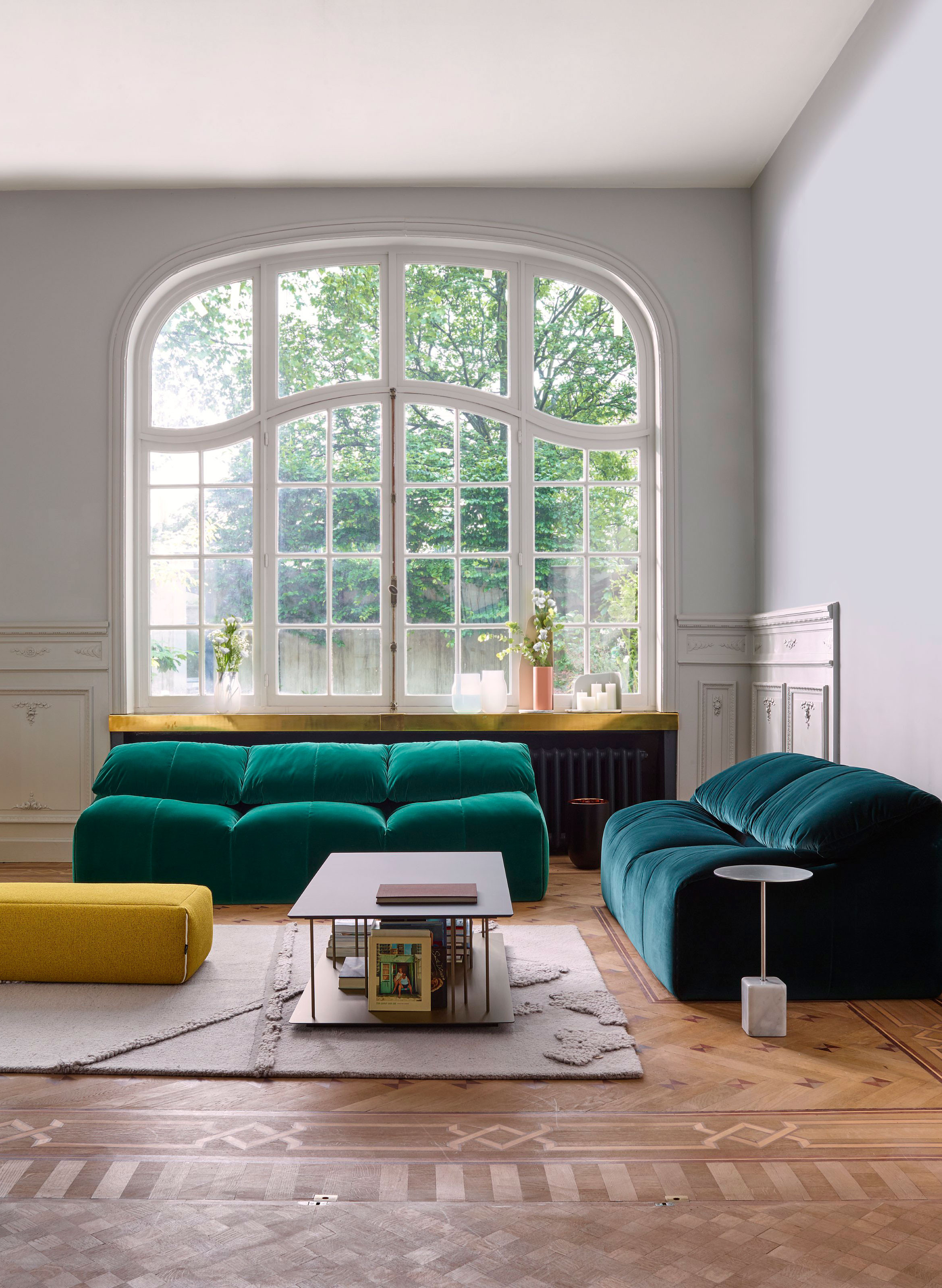 Today, Ligne Roset has become the pinnacle of elegant living and a hallmark of French luxury by delivering contemporary solutions deemed as the "art of living" – driven by exquisite craftsmanship, an artistic soul and a sense of timelessness imbued in every product. The brand's enduring aesthetic and innovative style is celebrated on a global stage, operating in over 70 countries worldwide with the brand's commonality and passion behind each Ligne Roset product remaining the same in every corner of the world.
The designs of Ligne Roset have been recognised by their extraordinary level of comfort, strength and sustainable qualities that are easily distinguishable from other manufacturers. Since the Roset family established the brand amidst the abundant greenery in the Ain province, the Ligne Roset brand has always been aware and taken inspiration from nature and the importance of preservation.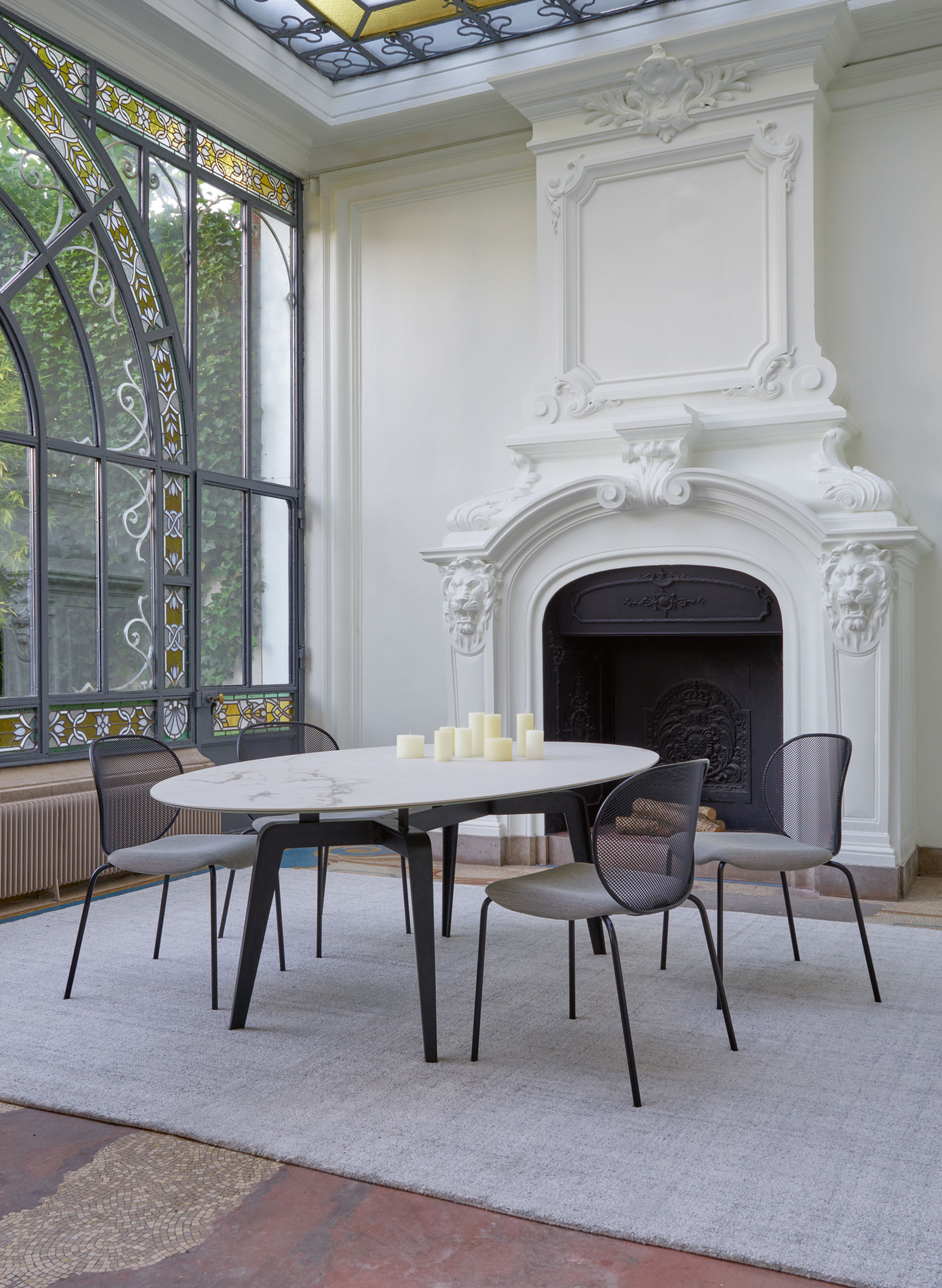 Looking beyond the environmentally sound material solutions, the company strives to reduce waste and operate in progressive manufacturing processes from generation to generation without compromising on its inimitable ability to deliver elegance and sophistication like any other.
The brand continues to pioneer the creative industry through close collaborative relationships with both established and emerging artists that have contributed to the extensive lines of collections across the world. Through its extensive history as Ligne Roset's exclusive Australian agent, DOMO brings the French brand's exclusive stock program of extraordinary designs including the CM 131, Geoffrey Mirror, Oxydation Occasional & Low Table, Prado Settee and Rosa, Rosa, Rosas to Australian shores.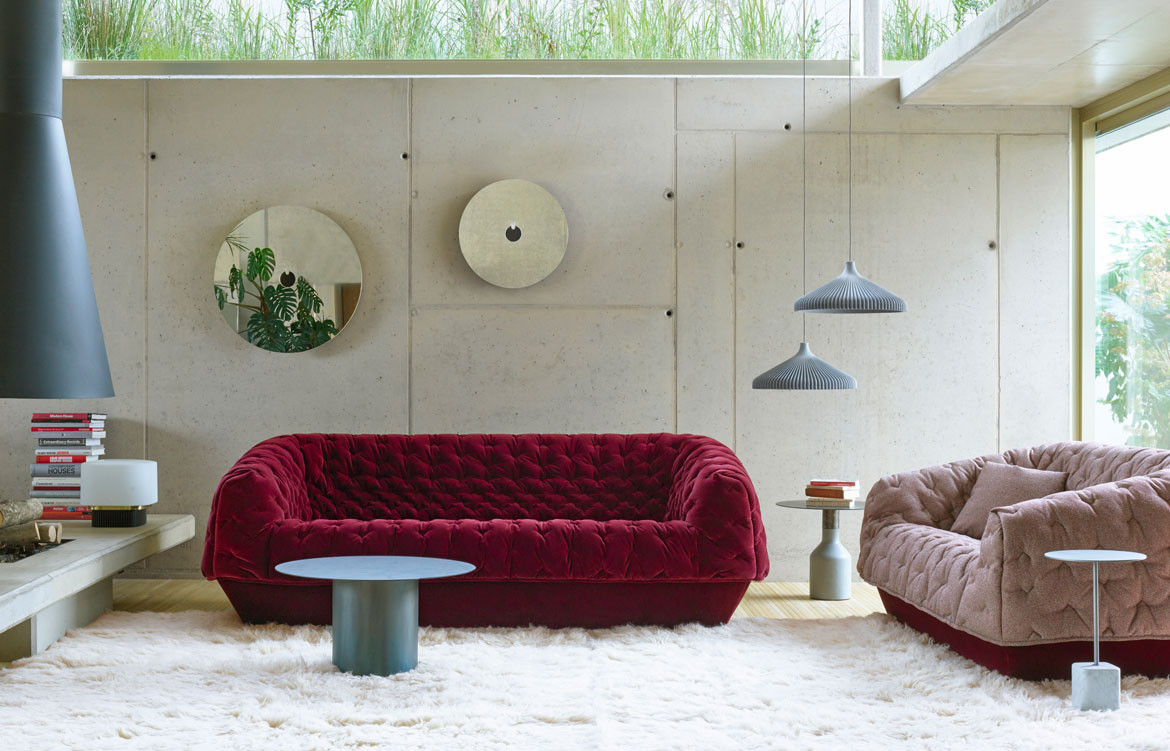 The global footprint of showrooms and distribution networks allows Ligne Roset to design and produce pieces with a human-centred approach. At the start of the decade, Ligne Roset launched its 2020-21 collection during the IMM Cologne and Maison & Object Paris fairs, comprising of striking new collections by Sebastian Herkner and Canadian duo, George Yabu and Glenn Pushelberg; as well as breathing new life into a 1960s design created by French designer, Bernard Govin.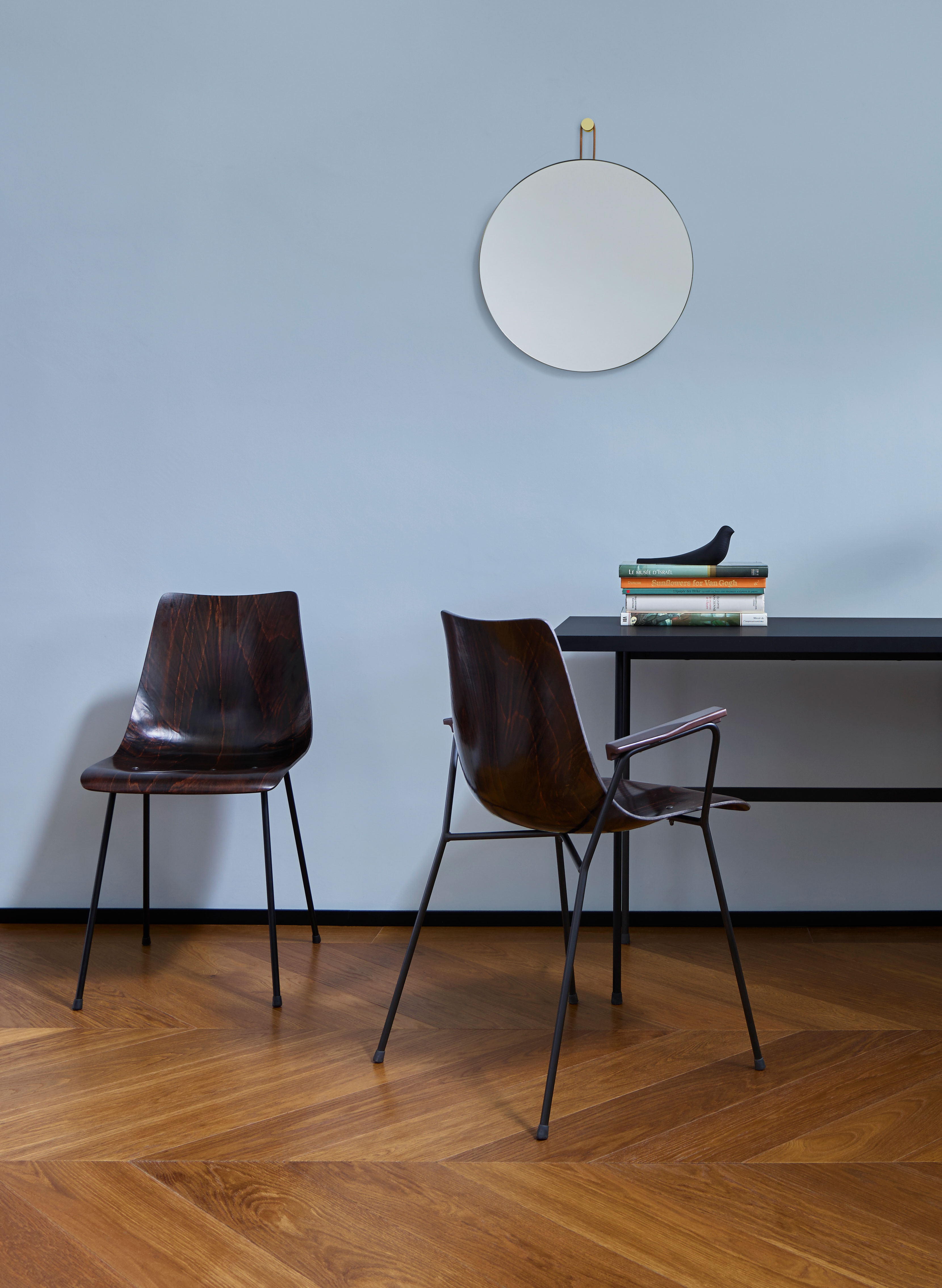 CM 131 by Pierre Paulin
As a reissue of the original 1953 chair, CM 131 by Pierre Paulin embodies an ergonomic form in a modern twist of a brown-stained solid beech form and a moulded glossy finish. Dramatic, raw and rich in history, CM 131 brings an old favourite into the 21st century.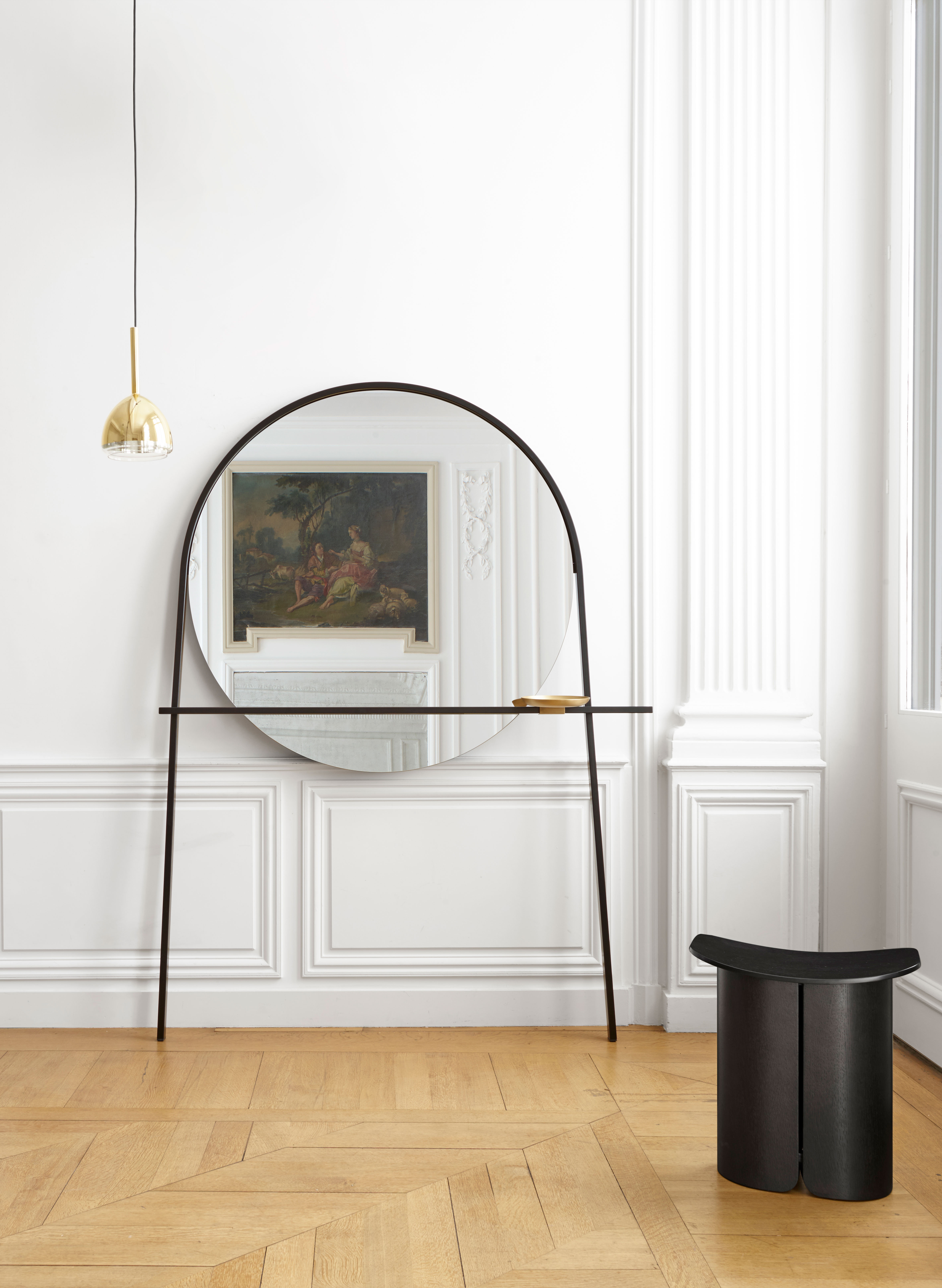 Geoffrey Mirror by Alain Giles
Simplicity and sophistication is embodied in the aesthetic of the Geoffrey Mirror. Designed by Alain Giles, this design doubles as a mirror stand console, making it a spectacularly versatile addition to the home. The mirror adopts a minimal, pared-down form and large dimensions with bold details such as the virile black-lacquered steel structure; which contrasts with the intricacy of a small brass-coated trinket holder, making it a superior multi-functional piece for any space.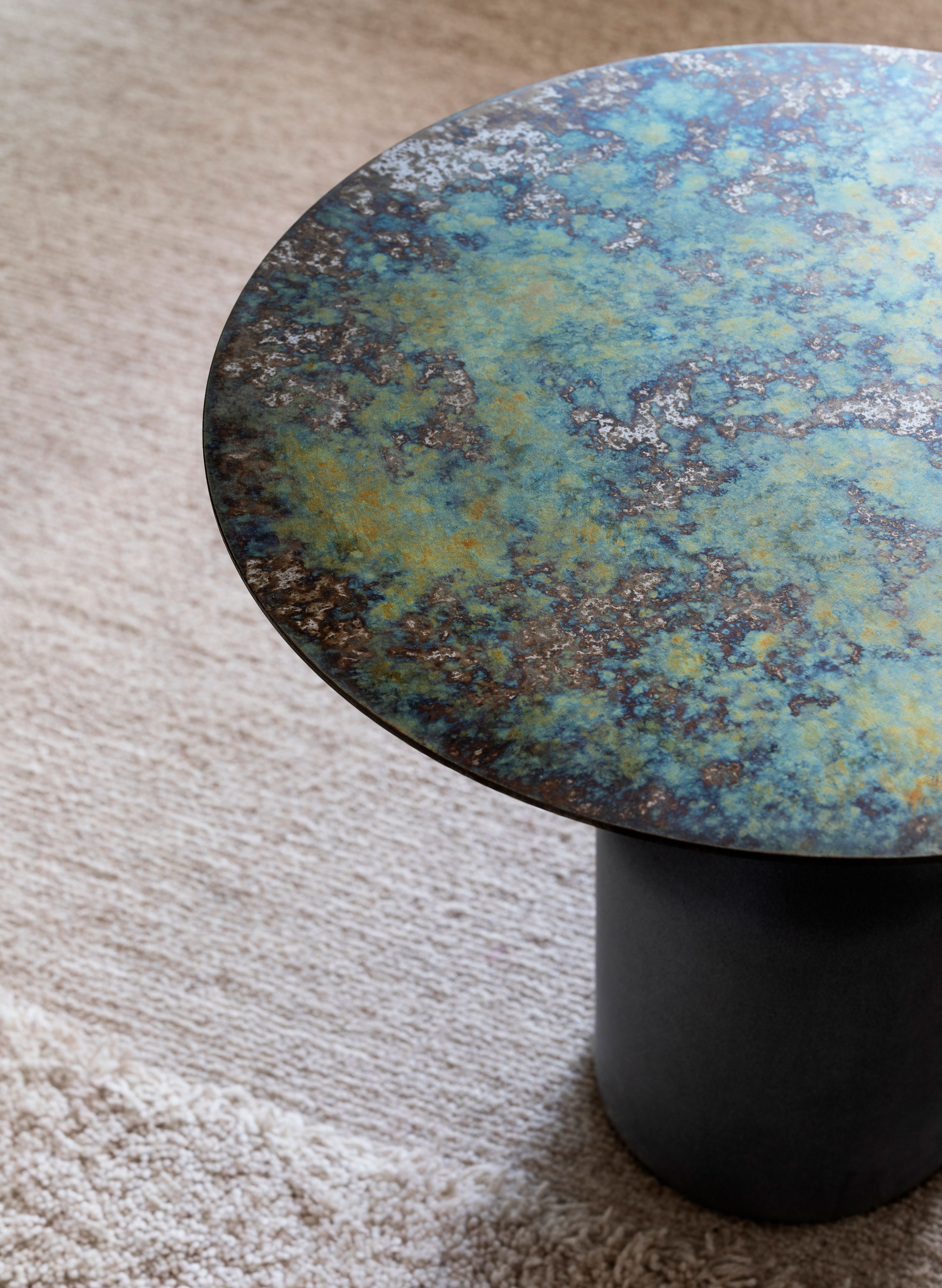 Oxydation Occasional & Low Table by Kateryna Sokolova
Designer, Kateryna Sokolova incorporates a form that is reminiscent of contemporary architecture in Oxydation. The materials used in this structural form draw inspiration from the natural properties and process of oxidation – resulting in a simple shape with an interesting, intricate texture produced through traditional techniques and an advanced technological approach.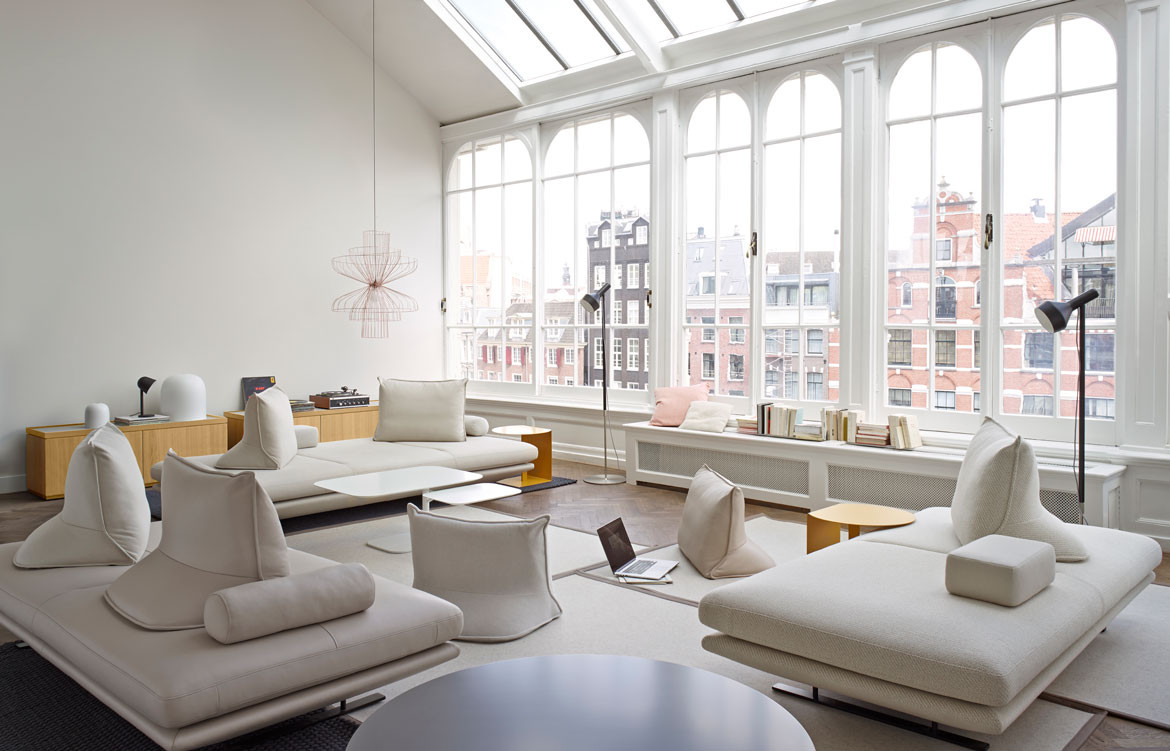 Prado Settee by Christian Werner
The Prado Settee has been crafted to give users the freedom to configure the sofa to suit their mood and lifestyle. Designed by Christian Werner, this design puts versatility and comfort at the forefront – with its movable weighted backrest cushions and additional bolster cushions to create formal or informal settings.
The Ligne Roset brand is available throughout Australia exclusively through DOMO.
DOMO
domo.com.au
Photography courtesy of DOMO Australia.
We think you might also like the SOL Collection by Sarah Ellison. 
---