Leading Australian interior and fashion stylist Sarah Ellison is renowned for her modern, innovative aesthetic and distinctly antipodean down-to-earth simplicity. Having launched her namesake furniture and home accessories label in 2017, her third – and most recent – collection, SOL, takes inspiration from Roman mythology's personification of the sun.
"Globally, the world feels fragile right now. The pieces within SOL have a grounding quality, monolithic even," says Sarah, "Like the sun's consistency in our lives, this collection is designed with permanence in mind. I want the owners of these products to feel a sense of calm, warmth and safety."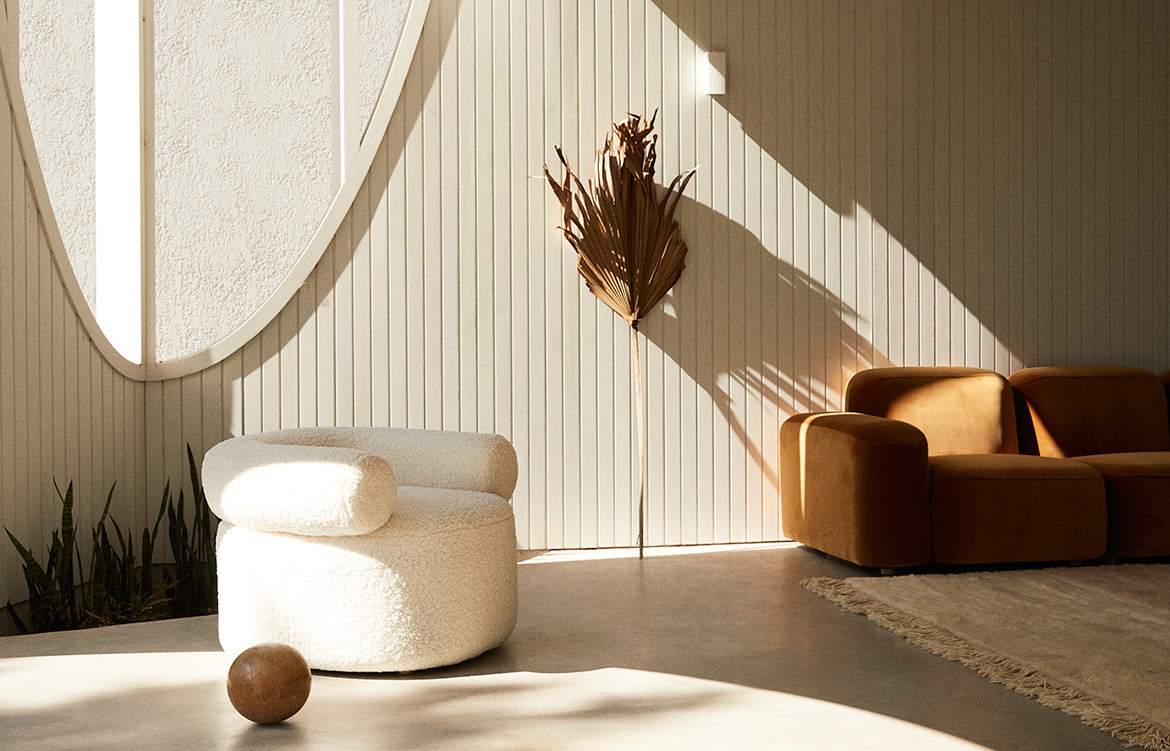 Bold proportions, sculptural forms, and sensual textiles define SOL, which in its entirety is a gallery-worthy collection with an aesthetic most aptly described as warm-minimalism. In a first for Sarah's body of work, timber makes a star appearance throughout the SOL collection, with warm oak tones permeating the playfully proportioned Earth dining table and chairs.
Playing into Sarah's affection for the interior schemes of the seventies, key pieces such as the Huggy occasional chair and Muse modular are characterised by their comfortingly bulbous proportions. Meanwhile, use of limestone, glass, and textural upholstery combine throughout the collection to make for a truly sensory experience.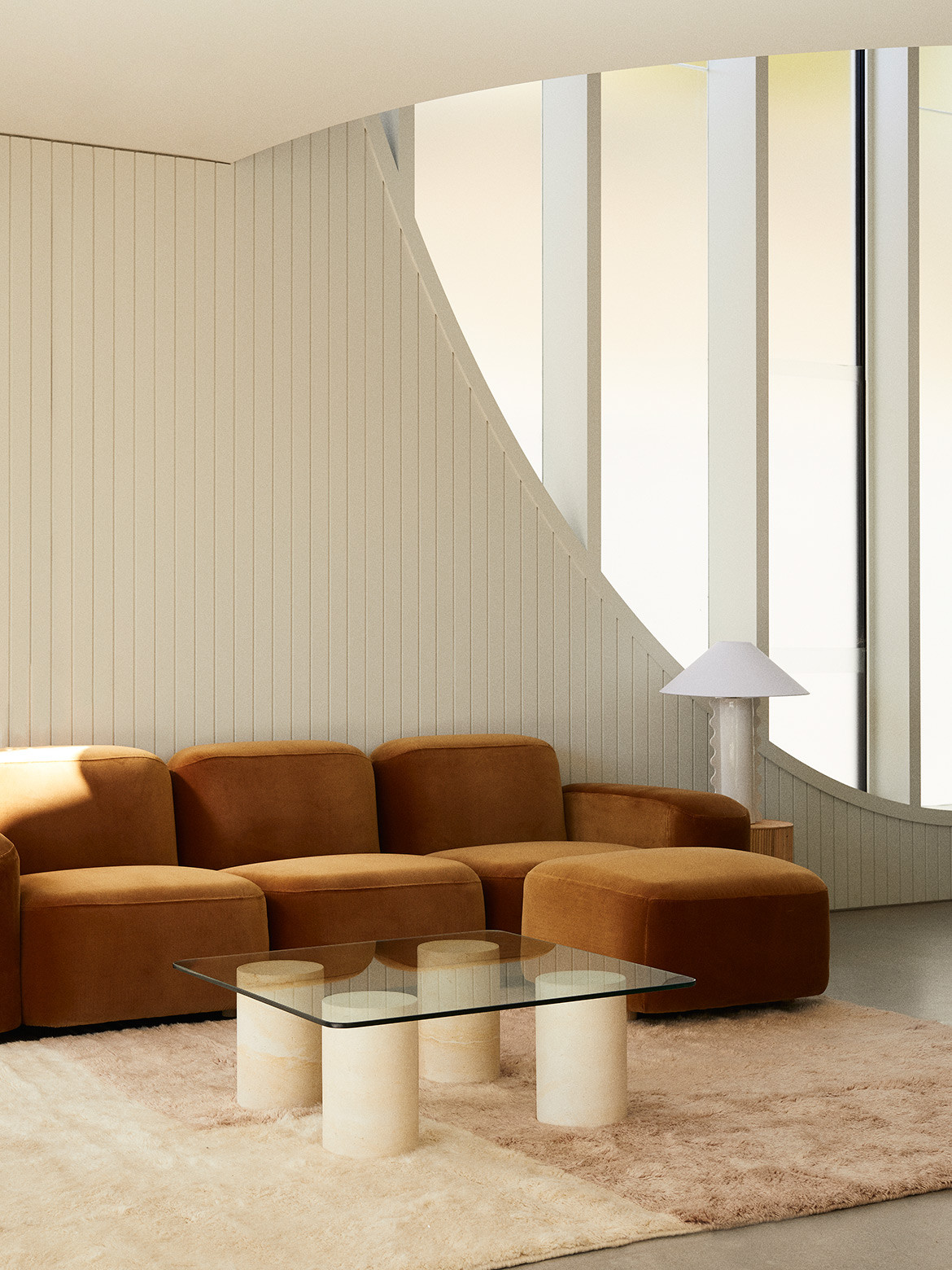 SOL includes an extension of Sarah's popular ceramic offering with décor objects, vases, and a table lamp. Inspired by the recurring undulation motif of Jean Royère, the wiggly-armed Royère lamp is a whimsical piece of classic-contemporary design.
On the whole, SOL by Sarah Ellison is a light-hearted take on modern minimalism, imbued with a great sense of calm, warmth, and humility. At once bold yet refined, SOL is dramatic by design yet wholesome in palette and materiality – a collection that takes its cues from the creature comforts that make a house a home.
Sarah Ellison
sarahellison.com.au
Photography by David Wheeler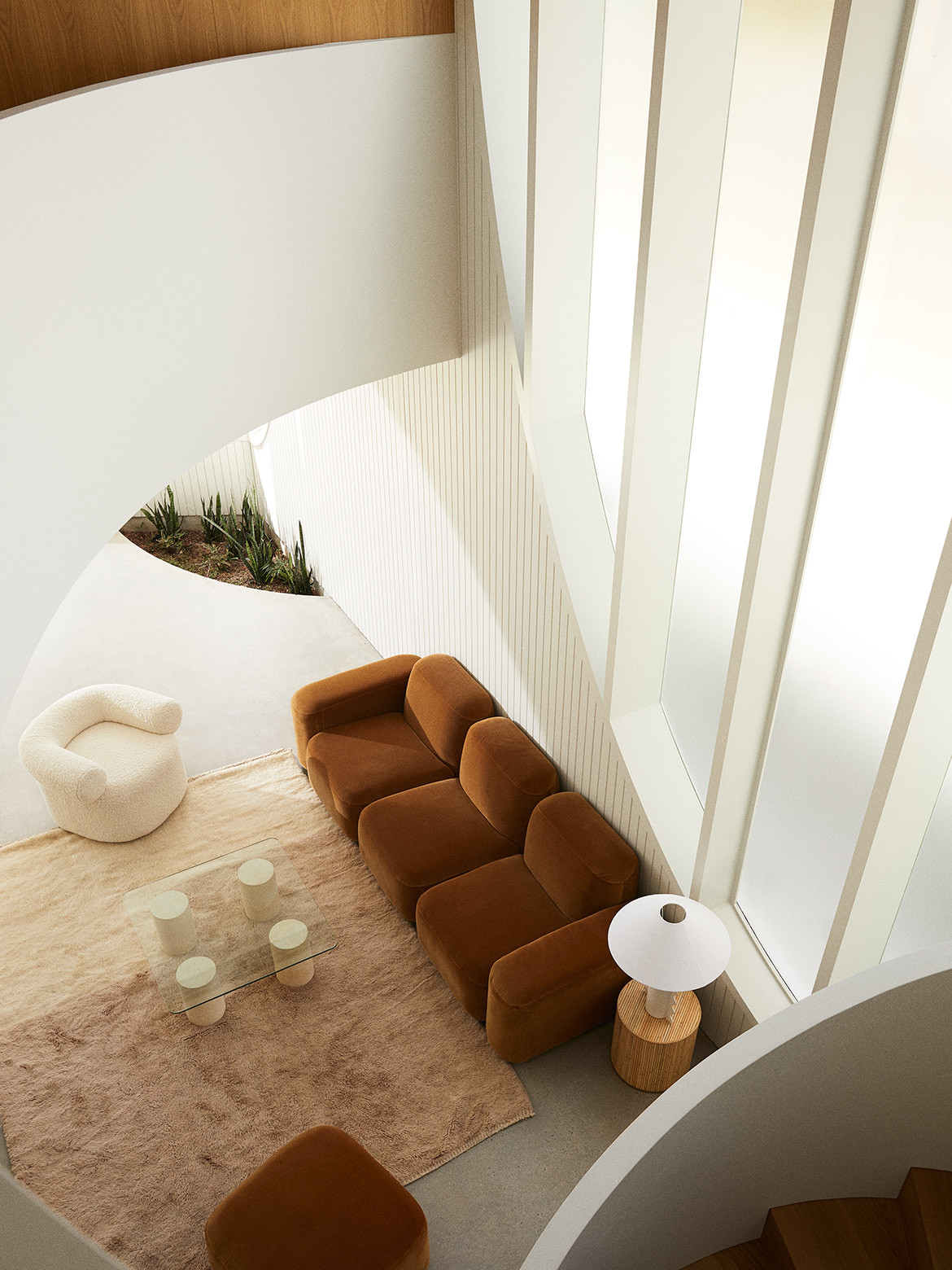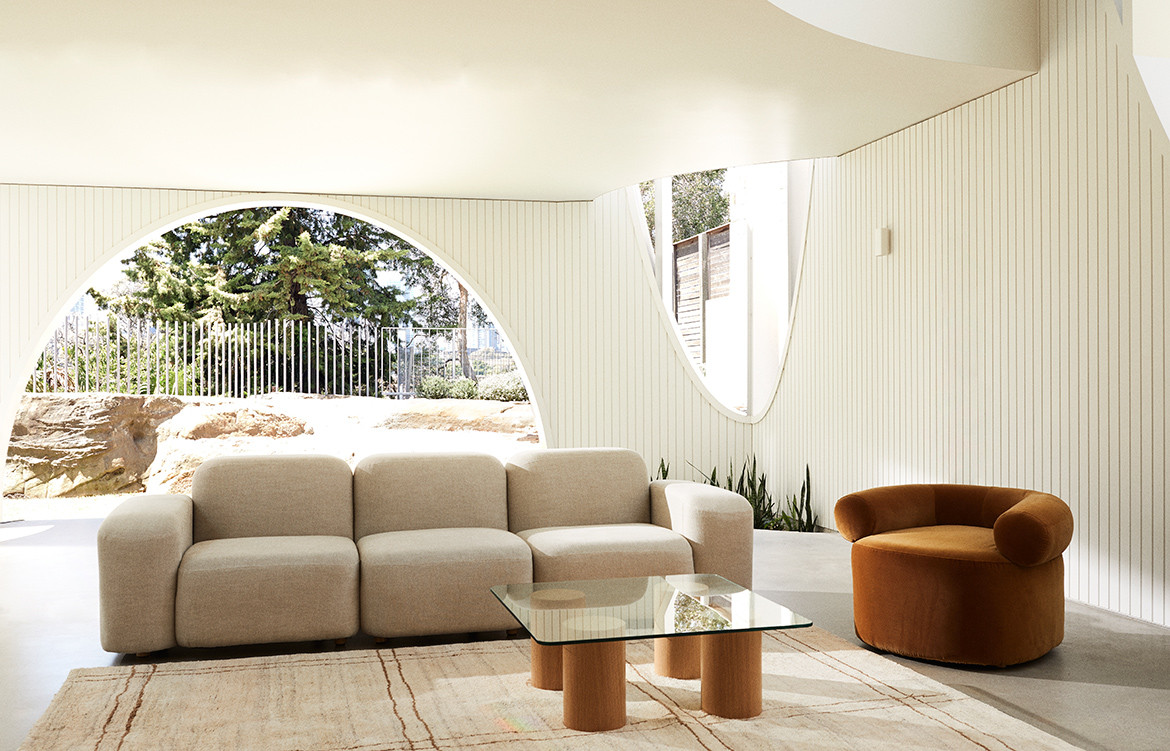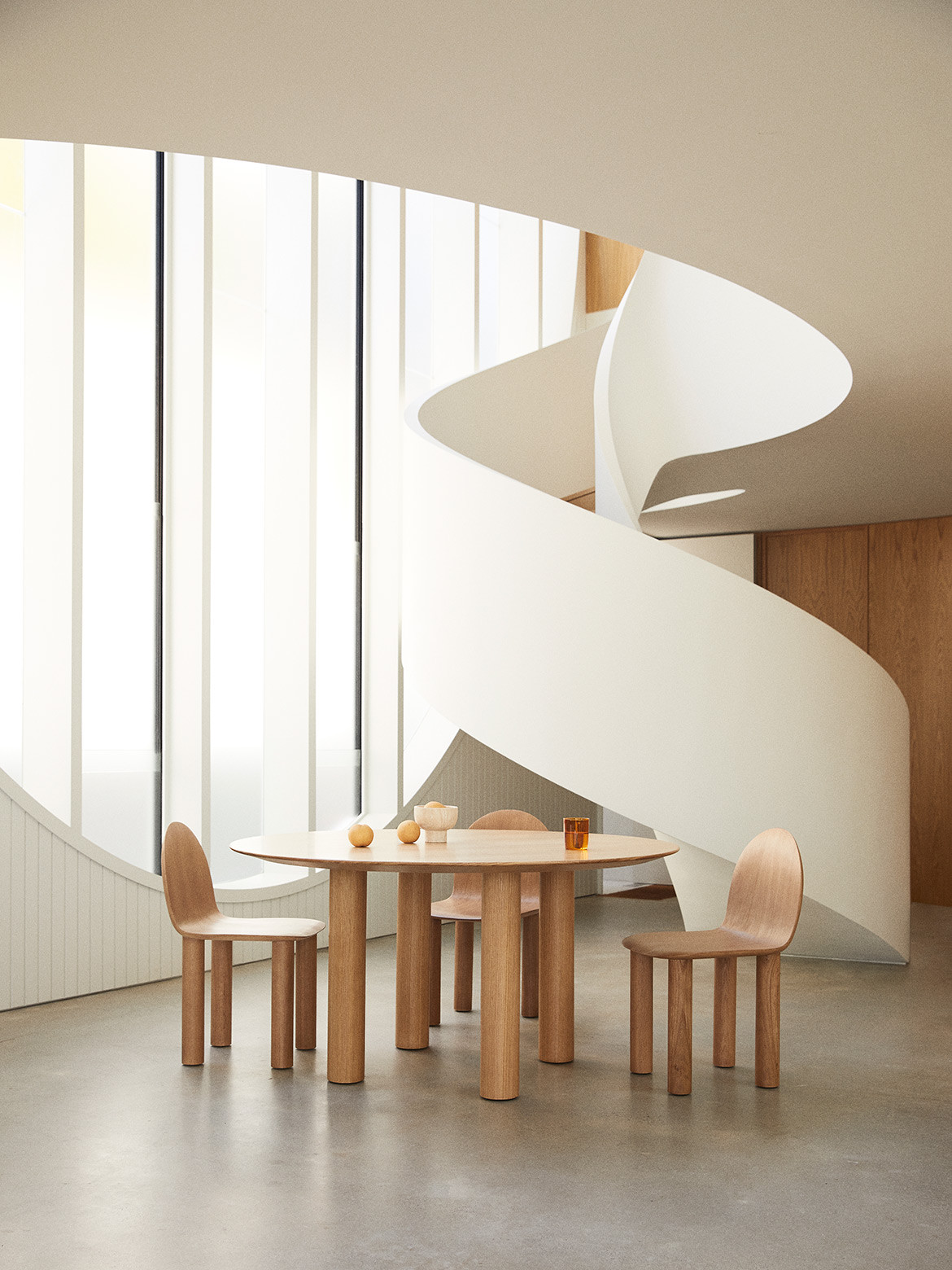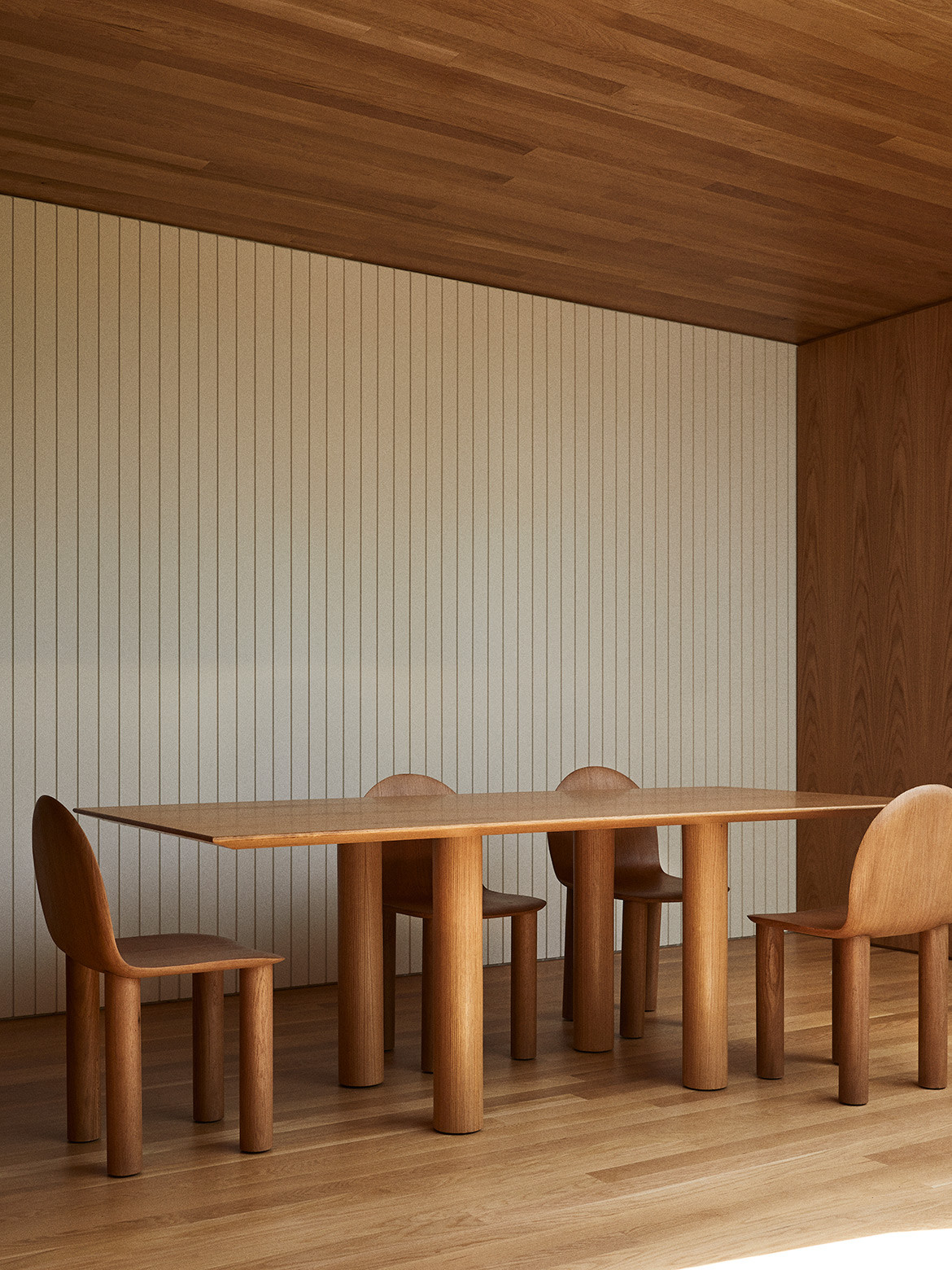 We think you might also like Weekend by Jardan
Tags: Australian Designer, classic-contemporary, contemporary design, furniture design, Huggy occasional chair, Interior Design, Jean Royère, minimalism, Minimalist Design, Muse modular, Royère lamp, Sarah Ellison, Sarah Ellison SOL, SOL collection, Vicki Wilson
---