Jardan has been designing, prototyping and manufacturing furniture out of its Melbourne studio and warehouse for 30 years. That length of time may surprise you, Nick Garnham and his brother Mike Garnham who together run the company can fly somewhat under the radar. And while the new collection, Weekend, is likewise understated it certainly isn't flying under anyone's radar.
Weekend by Jardan started as a retrospective of the values Jardan furniture has exhibited over the years. In the design stage, the team poured over old photographs and design archives. But the point was to look – and move – forward. The idea was to use the brand's experience and what it has along the way to inform a collection that drew on strong suits of the past yet remained relevant in the home of today.
Furthermore, the design team was charged to consider what an Australian weekend looked like. "On the weekend our lives are relieved of unwanted detail. We're comfortable and relaxed. We make time for breakfast, time to read, and time to talk. We value the company of friends and loved ones."
So Weekend by Jardan needed to comfortably and organically facilitate this lifestyle: nothing precious, nothing ostentatious. Instead, the collection of sofas, chairs, tables, lighting and a bed ­– all products for which Jardan has become known – exudes an understated elegance in its appreciation for design. This collection doesn't scream 'latest trends', rather it's the bones to your home that will grow with you, age gracefully.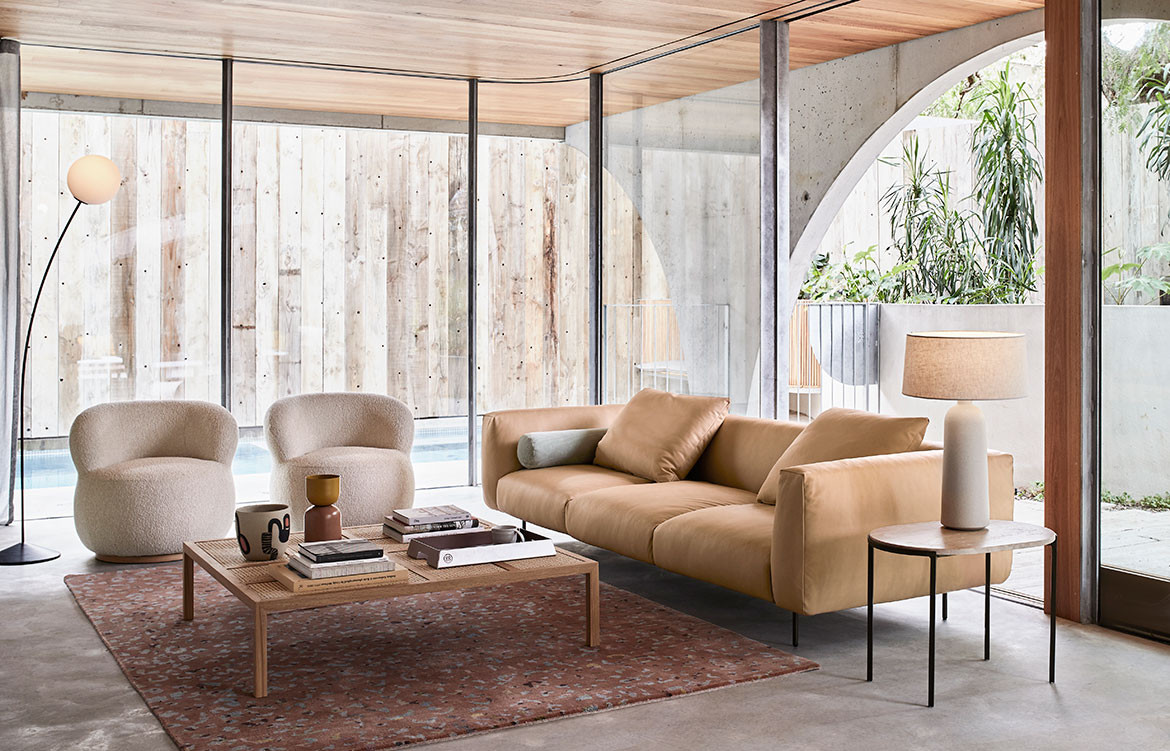 Beautiful and tactile materials such as timber, travertine stone, textured plain/woven fabrics and pure aniline leathers marry strength, beauty, and the ability to patina.
Although Weekend by Jardan may well look effortless, the process belies a lot more detail. Paper sketches become 2D elevations before they were 3D printed and then ultimately prototyped in the Jardan warehouse. From there, the production team joined forces with the design team to further develop the final designs.
According to Nick, such a collaborative, inclusive approach is what gives Jardan its unique edge. "With every passing year our production gets better because we keep bringing things in house to improve our quality. Our designers walk out into the factory with our production team and talk about how to improve things. We all speak the same language," he says.
The entire collection is quite exhaustive, covering all bases. Miller is a timeless sofa that works easily into modular configurations. Alice is a travertine coffee table with fine steel legs. Banjo is an armchair that beckons irresistibly with its leather upholstery and swivel base. Billie is an understatedly elegant coffee table with subtle joinery and an inset rattan top. Finally, Willow is an American Oak bed that builds on Billie's form and composition.
Weekend by Jardan certainly has a few hero pieces – Willow, Miller, and Banjo are hard to go past – however, the entire collection is rounded out with pieces that just as equally showcase Jardan's 30-year past and promising future.
Jardan
jardan.com.au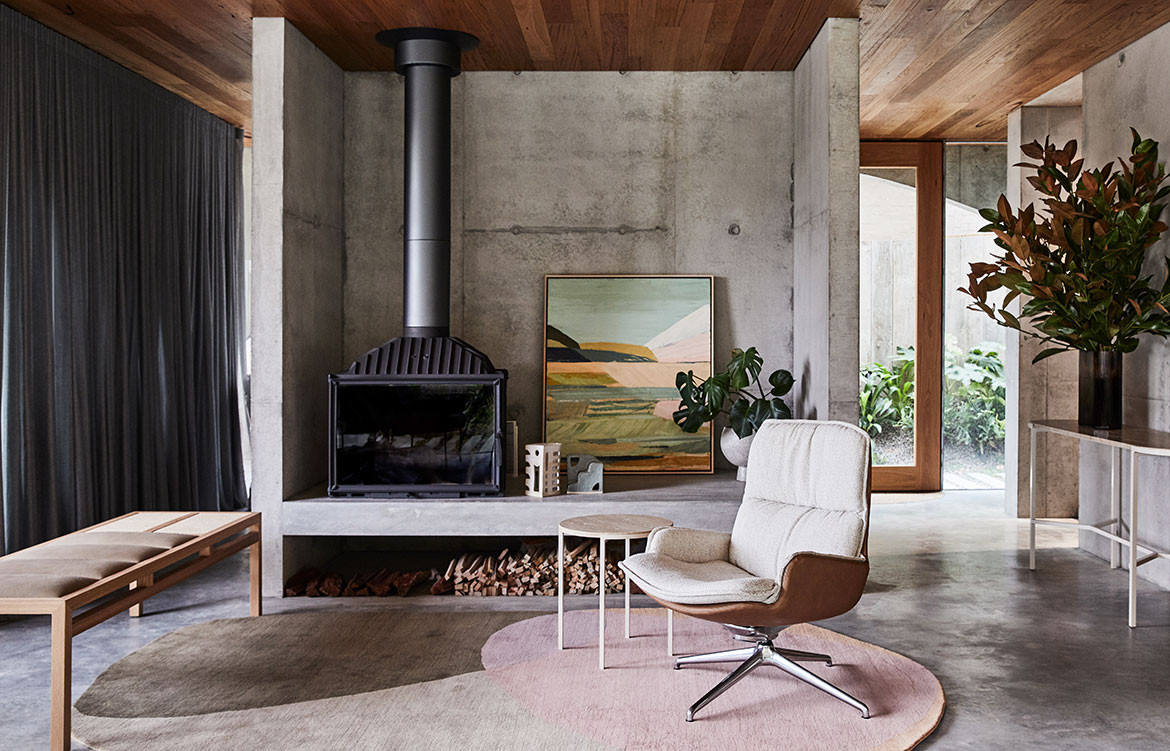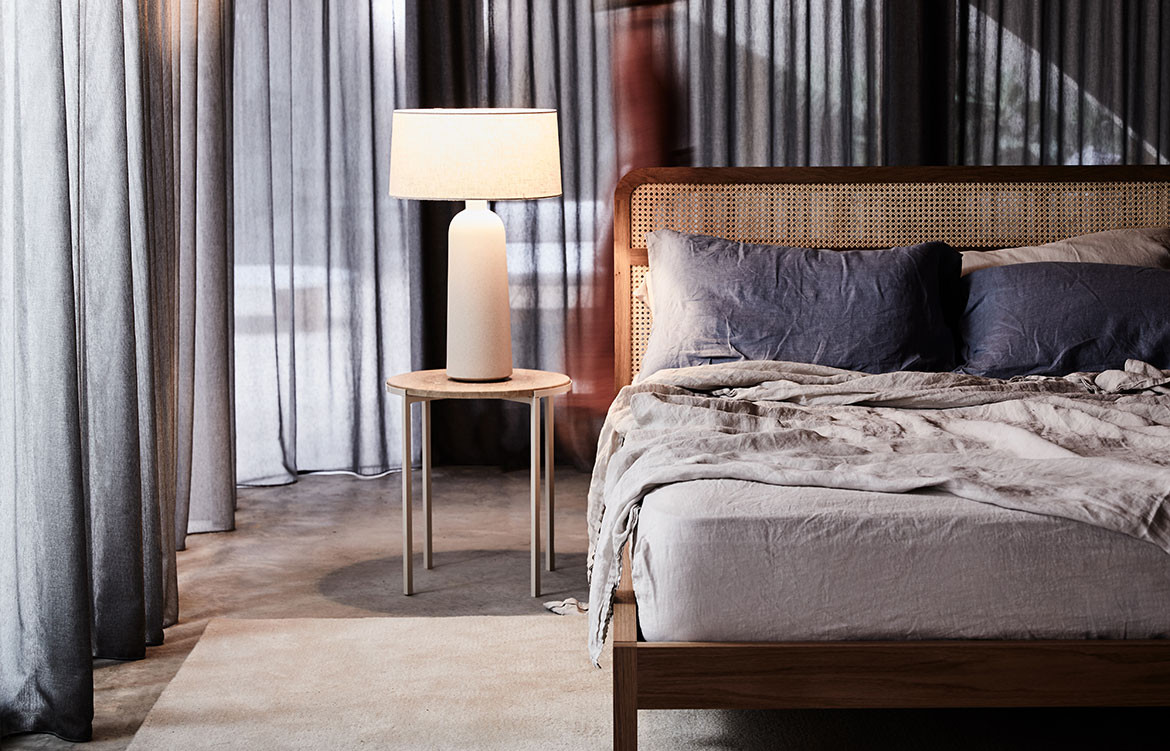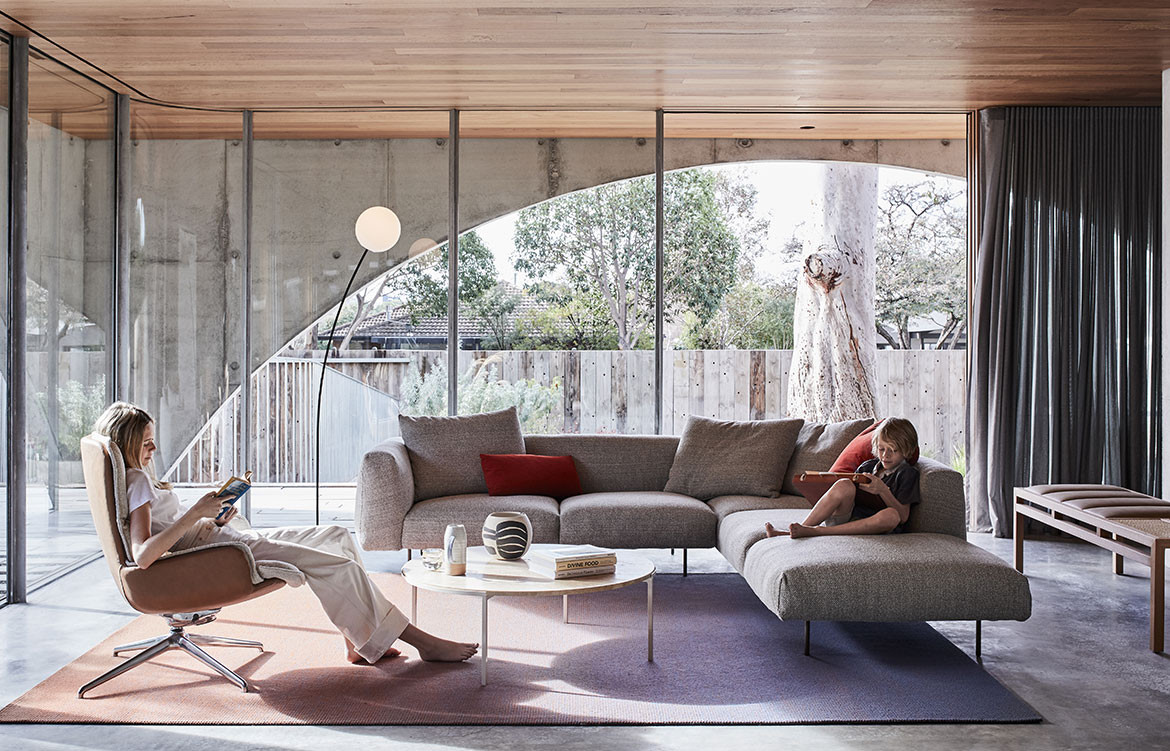 We think you might also like Richards Stanisich On Reinvention, Reinvigoration, And Client Relationships
Tags: australian design, Australian Furniture Design, Australian Manufacture, furniture design, jardan, Local Manufacture, Mike Garnham, Nick Garnham, Weekend By Jardan
---