Living Edge is known across Australia for its long history importing and supplying contemporary and iconic designer furniture, accessories and lighting to architects, designers and Design Hunters alike. With expansive, architect-designed showrooms in Sydney, Brisbane, Perth and Melbourne, you'd be hard-pushed to find a more fitting set of venues to house a carefully curated selection of pieces from the best brands and designers across the world.
Three of these brands – BassamFellows from America; Muuto based in Denmark; and Established & Sons from the United Kingdom – have recently released new product ranges and additions to existing ranges available through Living Edge.
Starting with the Petal collection from BassamFellows, the range of four chairs is suited to both residential and hospitality venues. The Café Chair with arms and without, the Lounge Chair, and the Counter Stool are each available in light, medium and dark timber. The seat takes the form of a continuous, smooth moulded timber shell that offers durability as much as comfort and is visually reminiscent of an unfurled petal.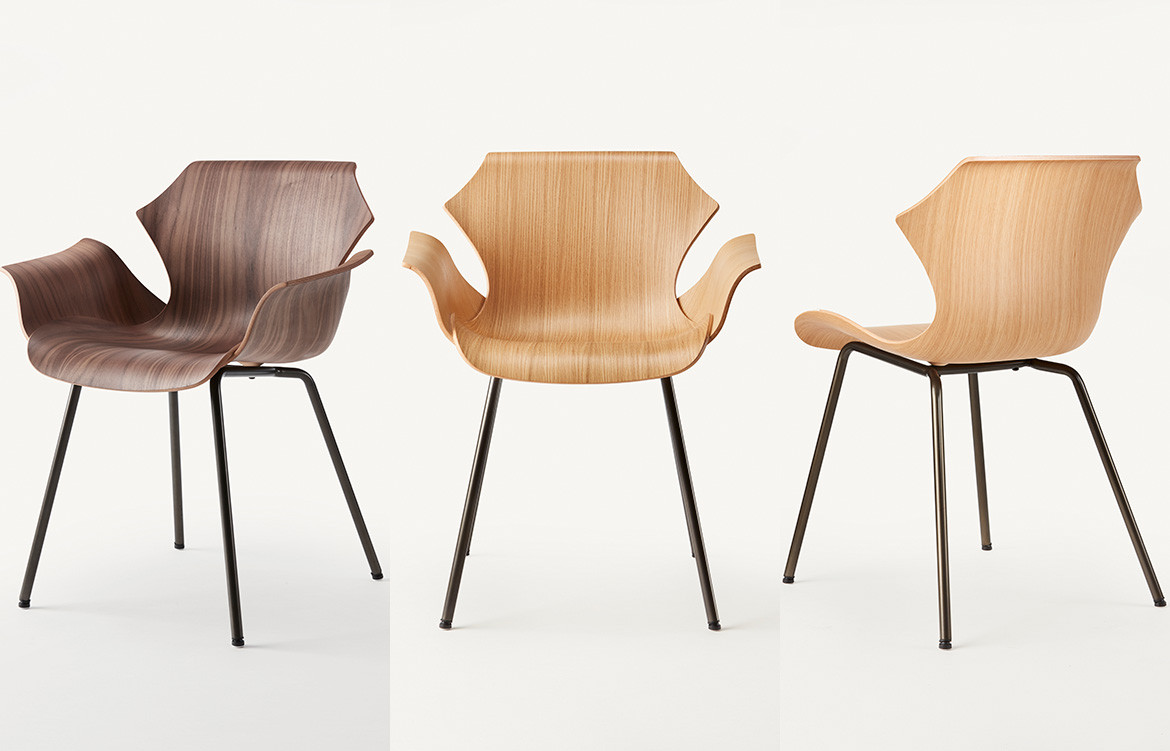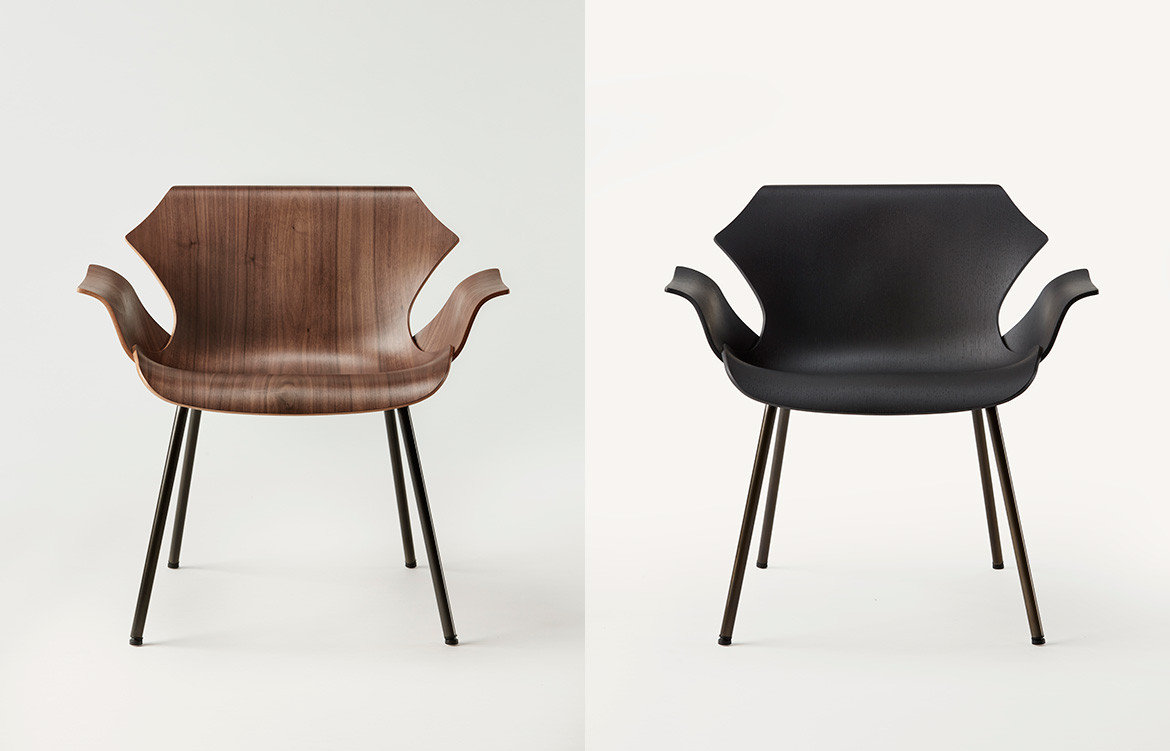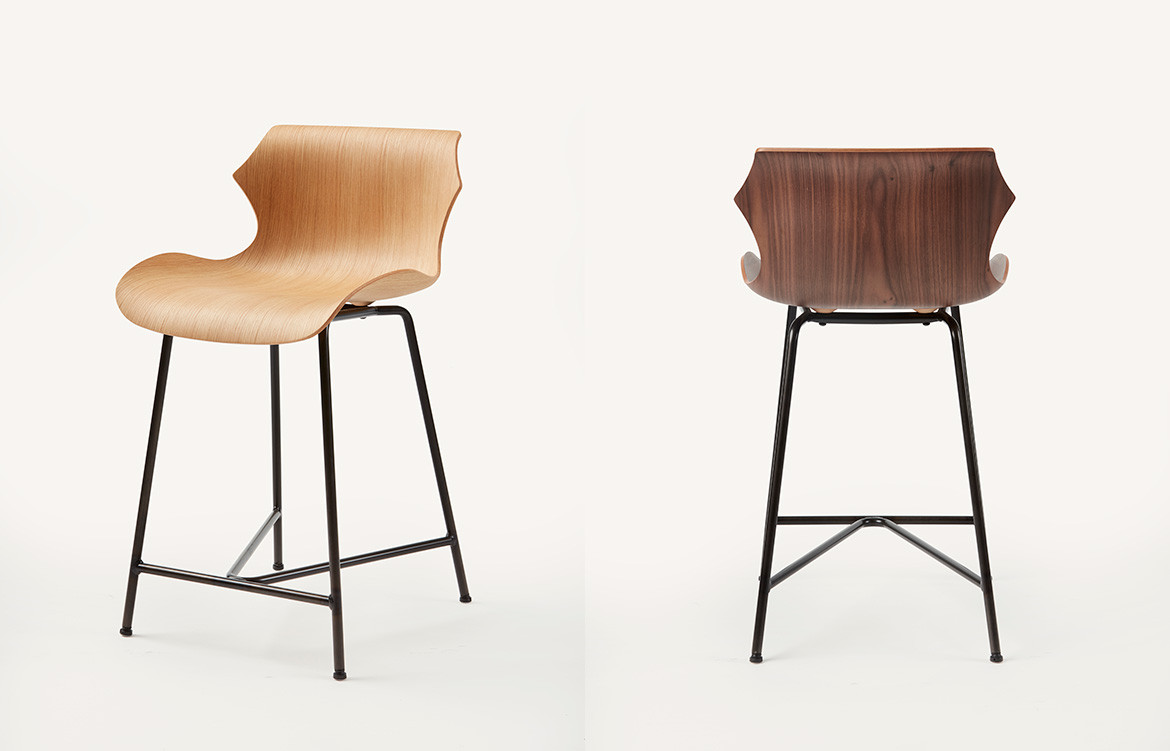 Petal Chair series from BassamFellows
From America to Scandinavia, Muuto has likewise released a small array of new lighting and furniture products.
The In Situ sofa designed by Anderssen & Voll offers Norwegian design duo's take on the ever-popular modular sofa. Sculptural and elegant, In Situ offers considered yet subtle detailing such as the stitched cushions while a steel frame and soft seats provide enduring and durable comfort. This modular design is equally suitable for residential, hospitality and workplace settings.
Also by Anderssen & Voll for Muuto is the Outline Daybed, a new addition to the Outline series. Simple lines and sophisticated style work together to form the antithesis of overdesign. The Outline Daybed both re-invigorates and modernises assumed knowledge of archetypal Scandinavian design.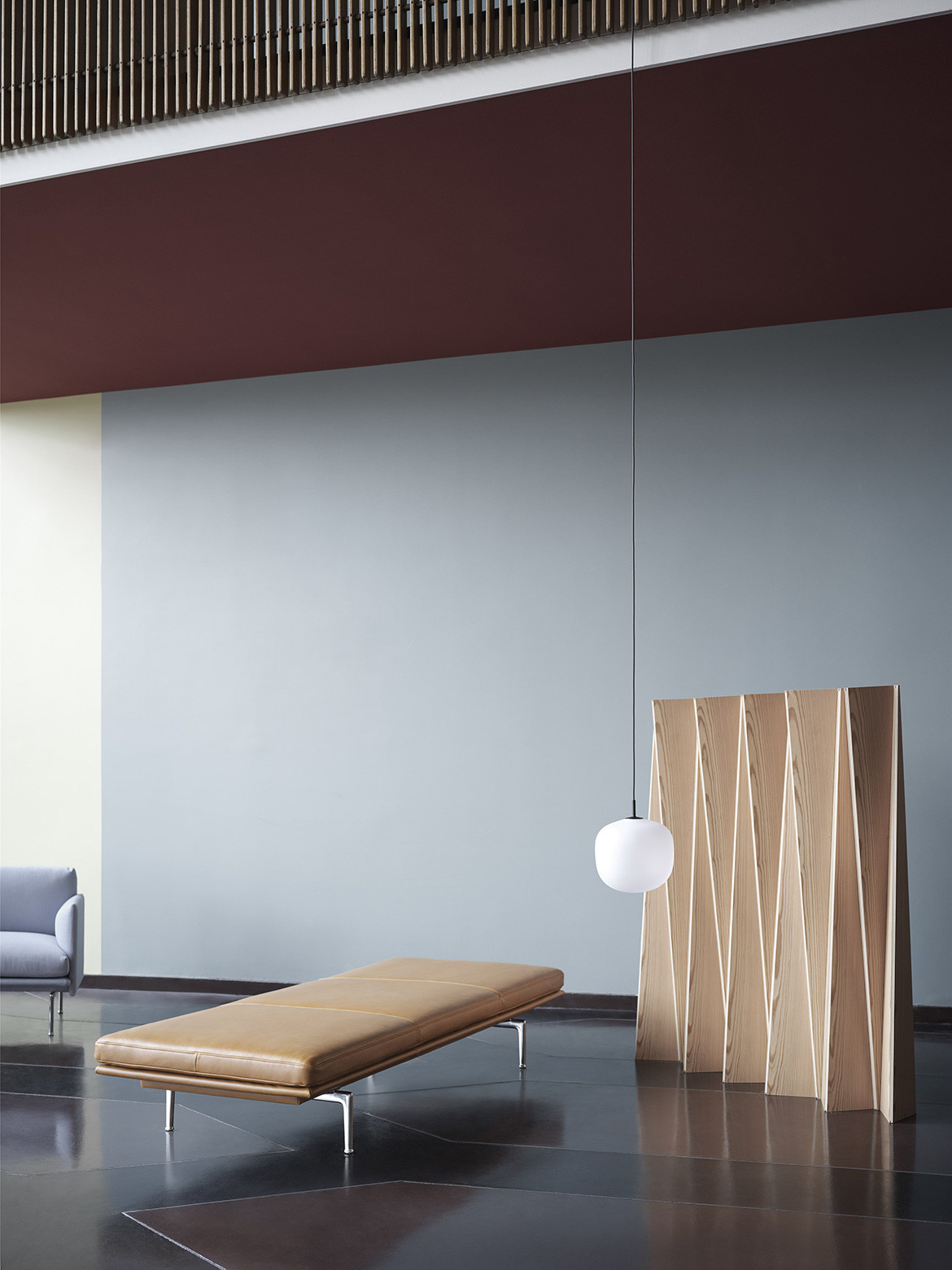 Outline Daybed and Rime Pendant Lamp from Muuto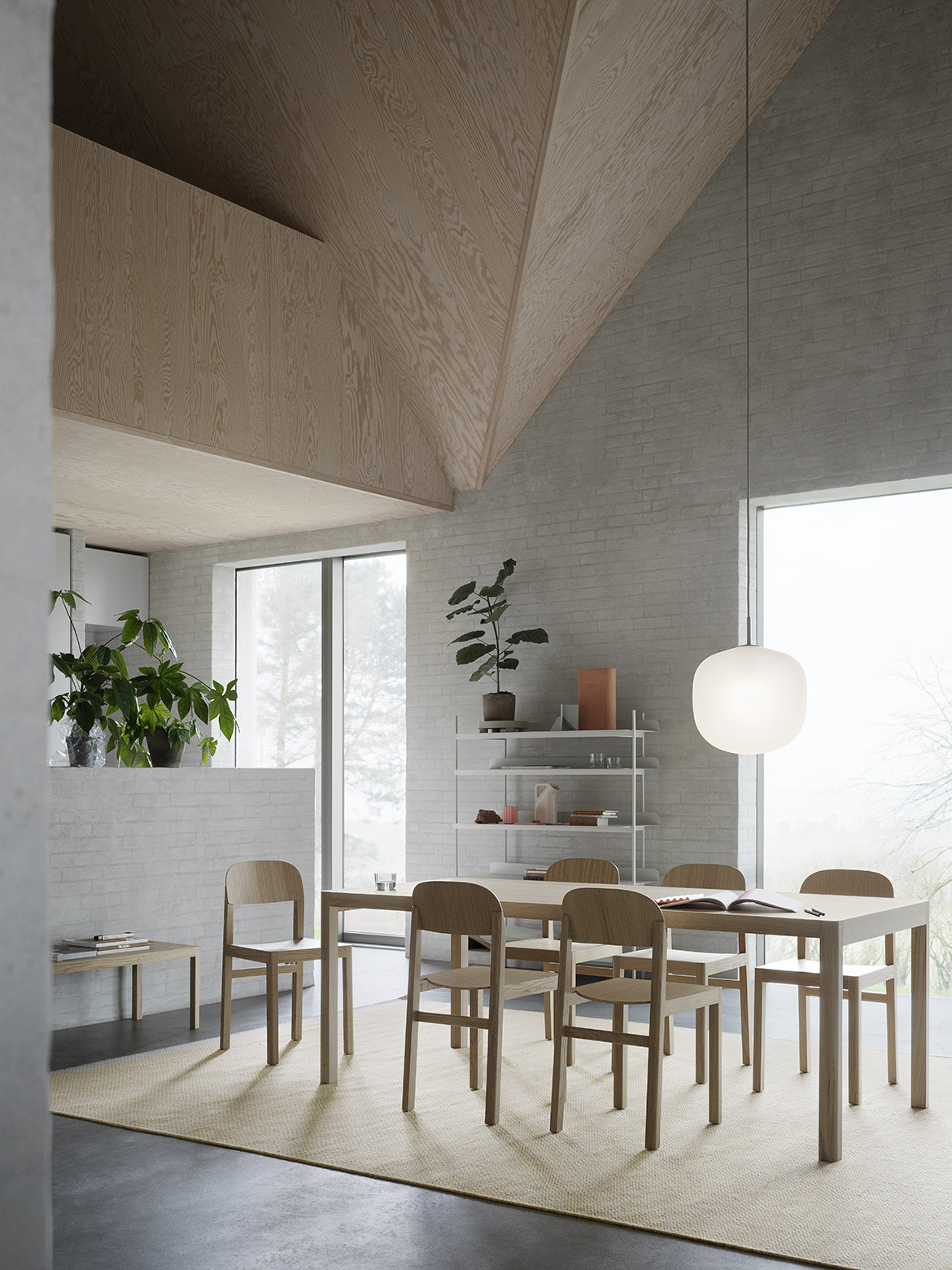 Rime Pendant Lamp from Muuto
To illuminate thoughtfully designed interiors, Taf Studio has designed the Rime Pendant Lamp for Muuto. A semi-transparent glass sphere is finished with etched detailing creating a contemporary form that exudes ambient, atmospheric lighting. The Rime Pendant Lamp is available in four colours and four sizes with a powdercoated top and colour-matched electrical cord.
And finally, from the U.K., Established & Sons have released the BLOC table designed by Pauline Deltour; a fun, lively and modern take on the convenience of a storage table. Its squat, rectangular form sits atop four wheeled legs in playful colour combinations with a full sized storage drawer within. The perfect addition to brighten up one's home, office or home office.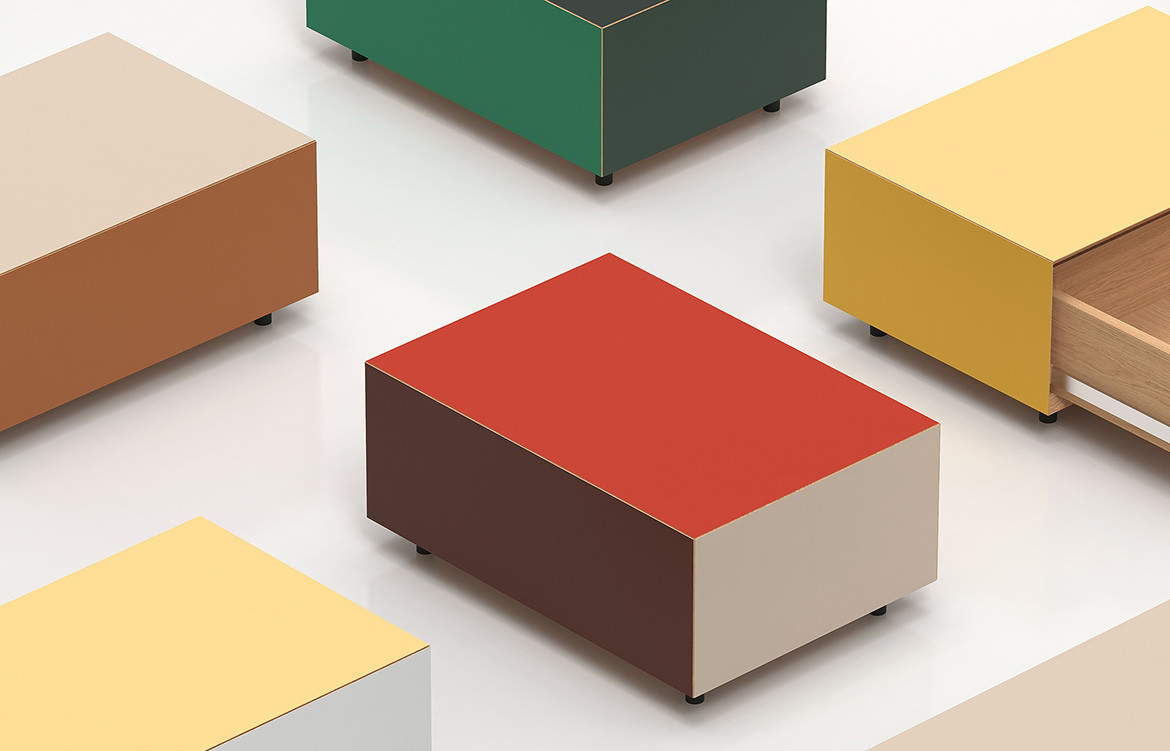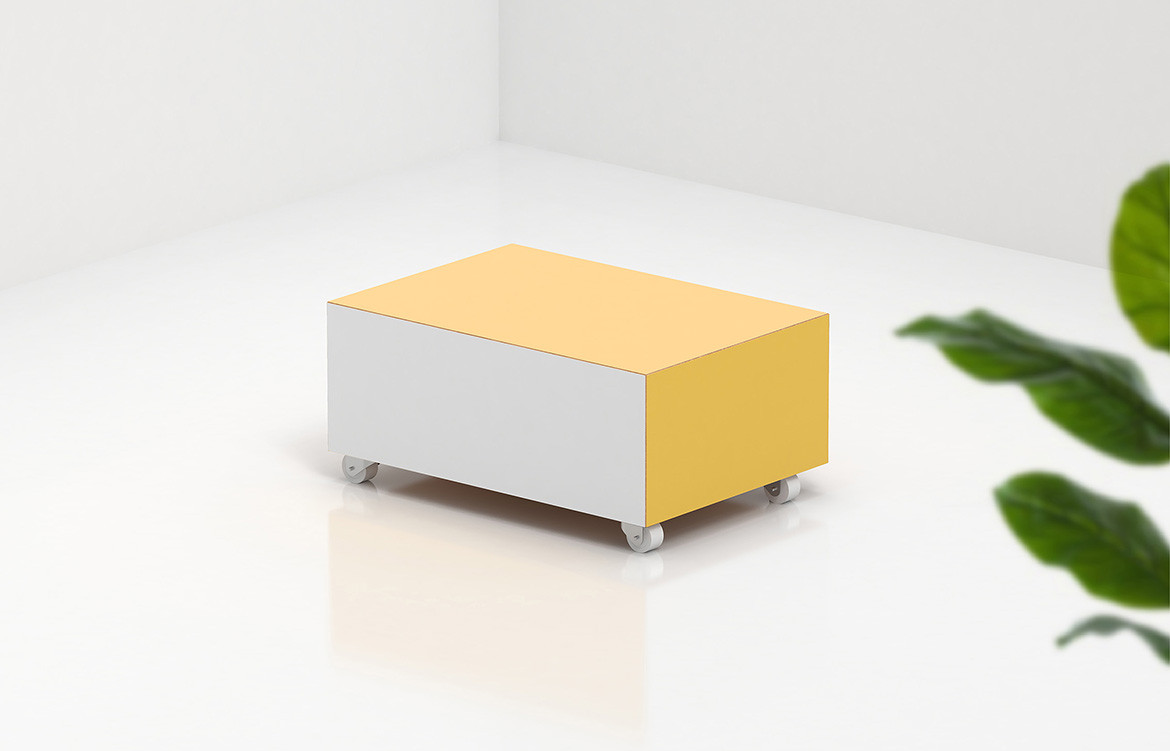 BLOC table from Established & Sons
Similarly colourful and playful is the pastel-coloured AURA lights designed by Sabine Marcelis for Established & Sons. The tubular form of the light has the appearance of floating care of two barely-there wires on either end.
These new pieces are welcome additions at Living Edge, adding to the retailer's already extensive range of products on offer in store and online, from the most well known and highly regarded industrial designers across the globe.
Living Edge
livingedge.com.au
Cover image: In Situ sofa from Muuto
We think you might also like the new and improved Living Edge website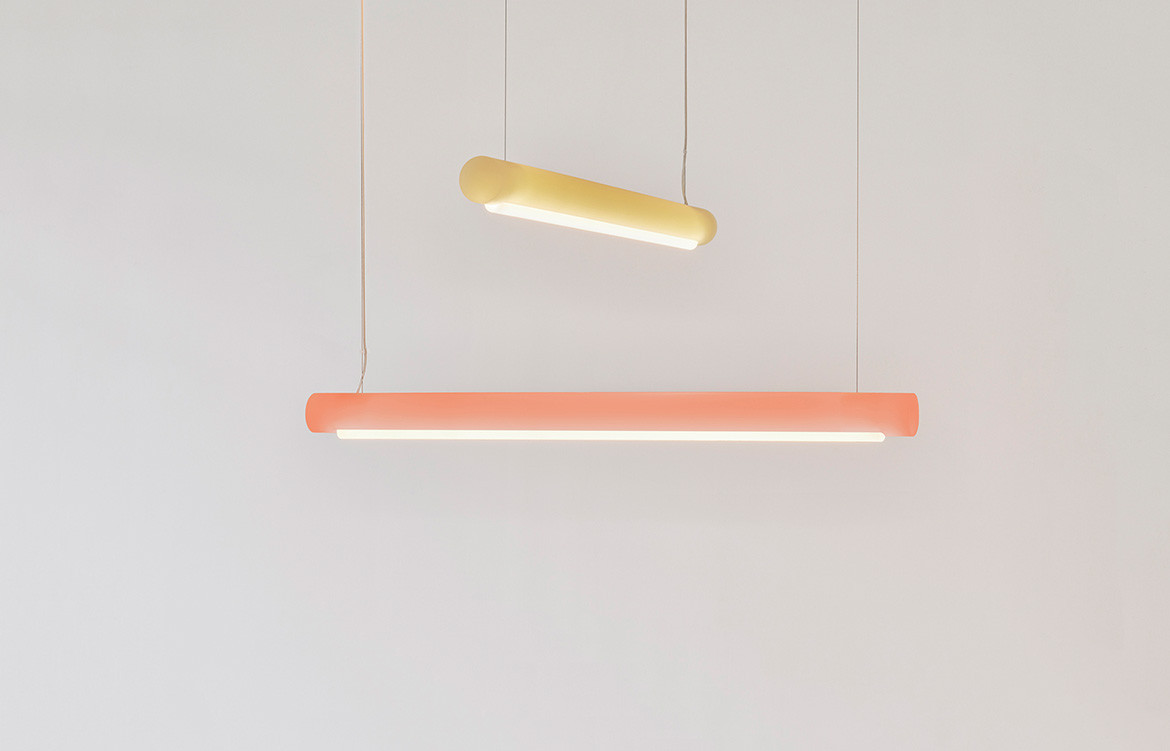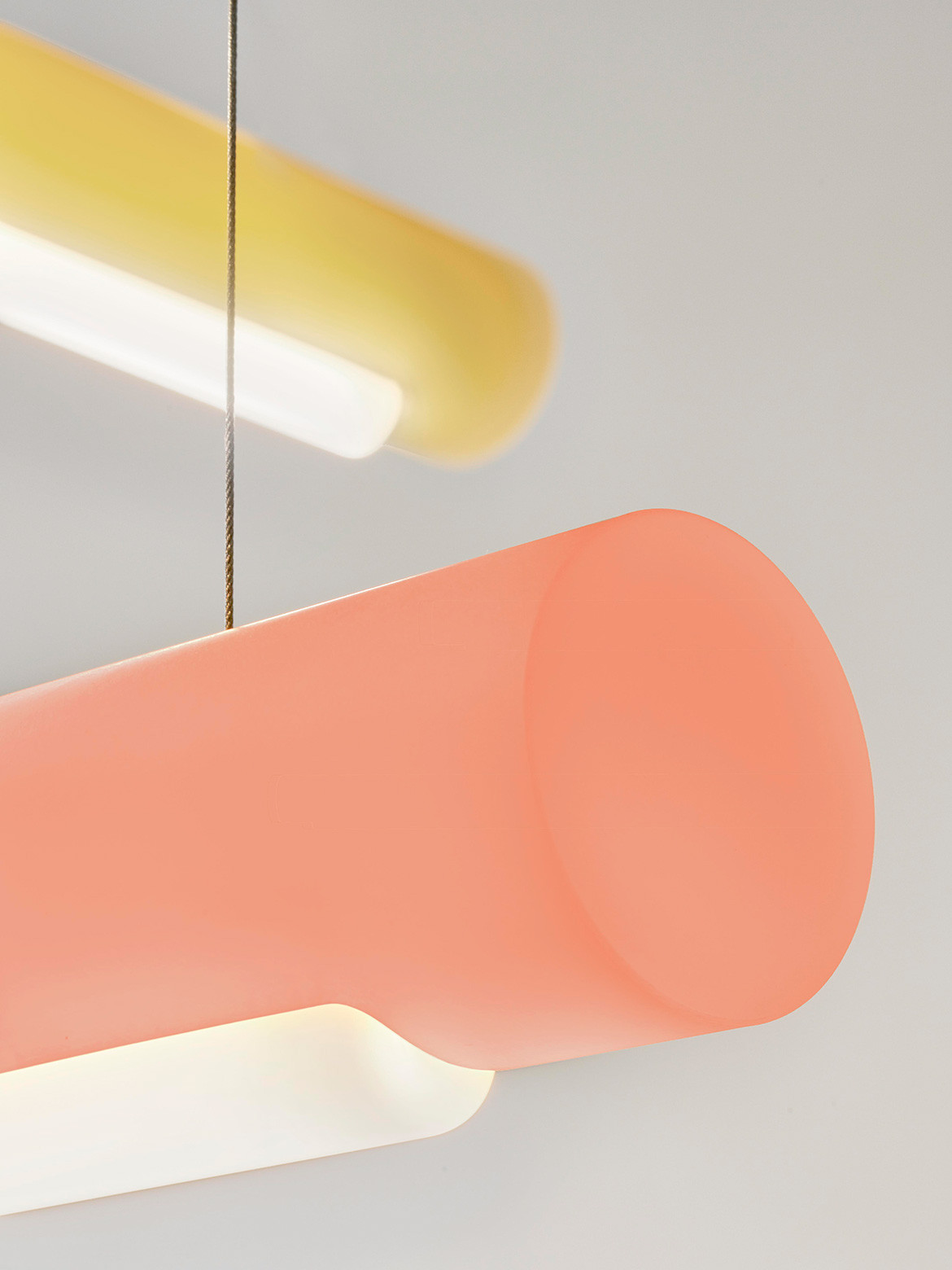 AURA lights from Established & Sons
Tags: Anderssen & Voll, Aura Light, bassamfellows, BLOC, Established & SOns, furniture design, Jasper Morrison, Lighting design, Living Edge, muuto, Pauline Deltour, Petal Chair, Sabine Marcelis, Scandinavian design, Taf Studio
---