Founded by Matt Jamieson and Emma Sweeny, Object X is an up-and-coming design brand located on the Gold Coast. Both Matt and Emma have already established successful businesses, but as passionate creatives are exploring a new venture with furniture.
Their new collection is a partnership with fellow Gold Coast local, interior designer Kelle Howard. The Kelle Howard x Object X collection features seven pieces, designed by Kelle and handcrafted by Matt.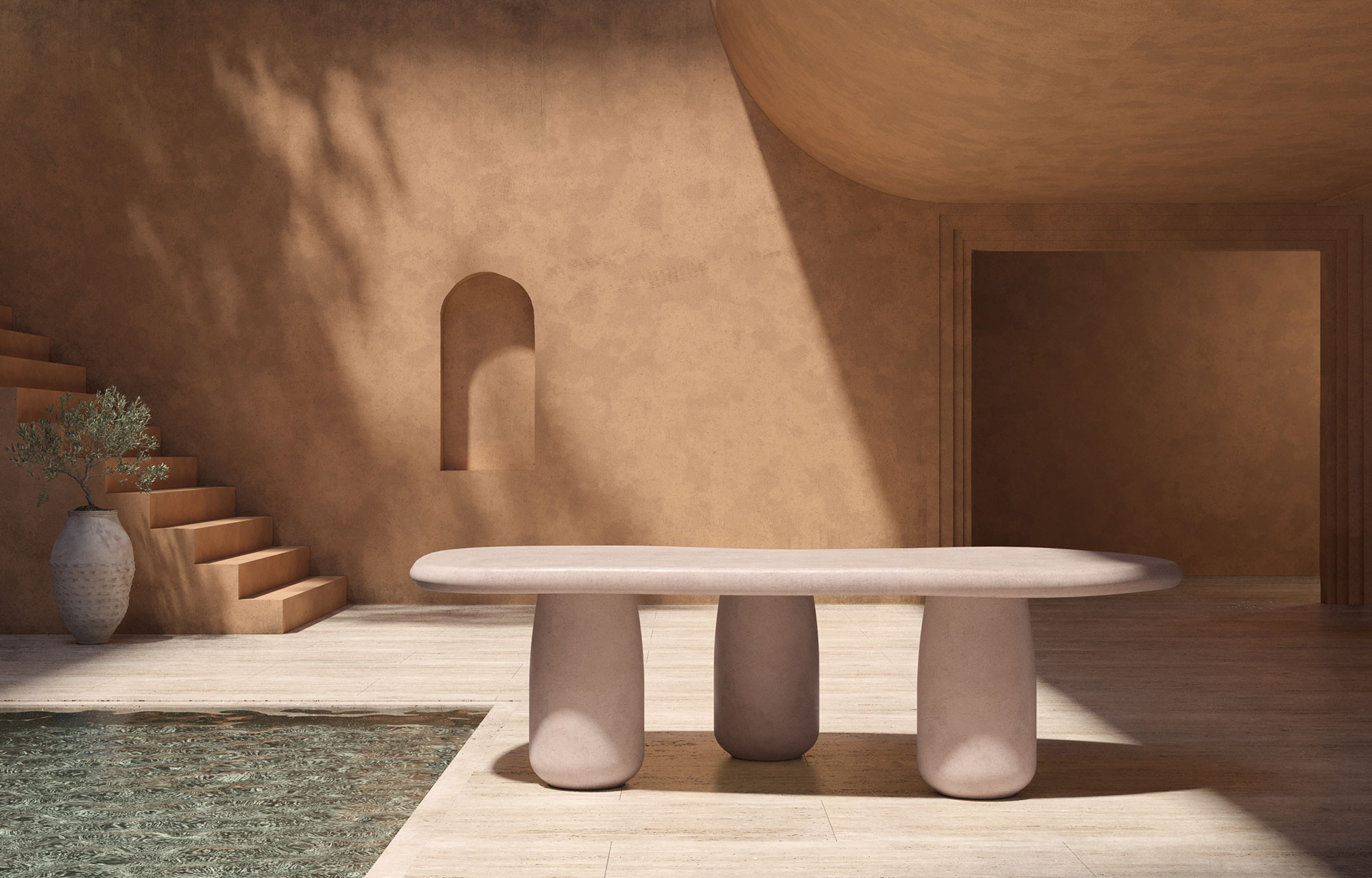 While each piece is a statement in itself, the collection includes two dining tables, a console, two coffee tables and two plinths. An obvious family resemblance, each one features chunky, exaggerated legs with a raw and imperfect top. The rudimentary forms hark back to an almost Neolithic expression.
Texturally and tonally the range is defined by the materiality, being handcrafted in Venetian plaster. While each item is handmade to order locally on the Gold Coast, it is made in a high-quality plaster, sourced directly from Italy. Protecting the natural beauty of the plaster, each item is then sealed to maintain its natural, raw texture. The colour is a natural, earthly palette.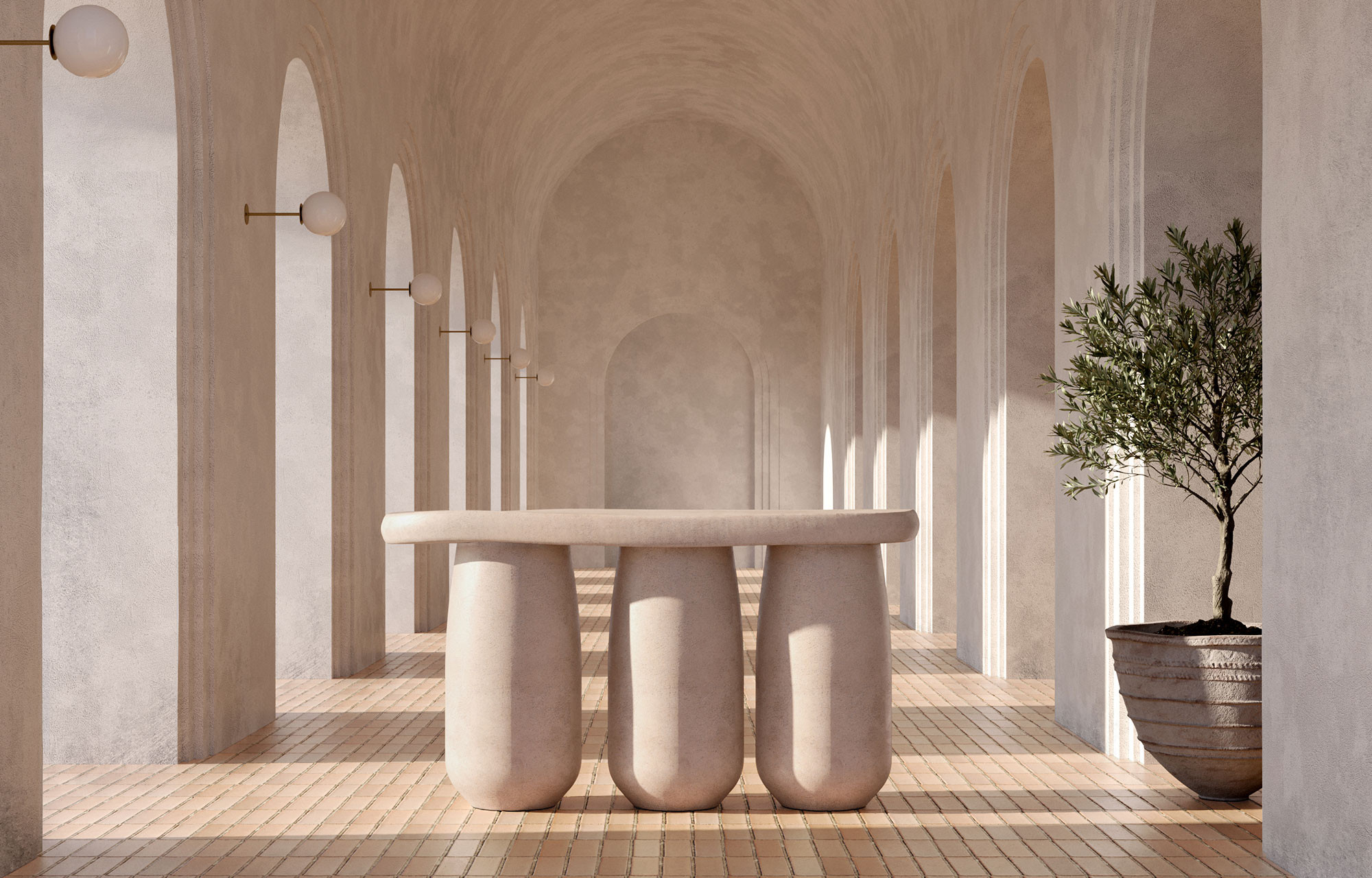 Object X
objectx.com.au
We think you might be interested in a range of rugs inspired by nature.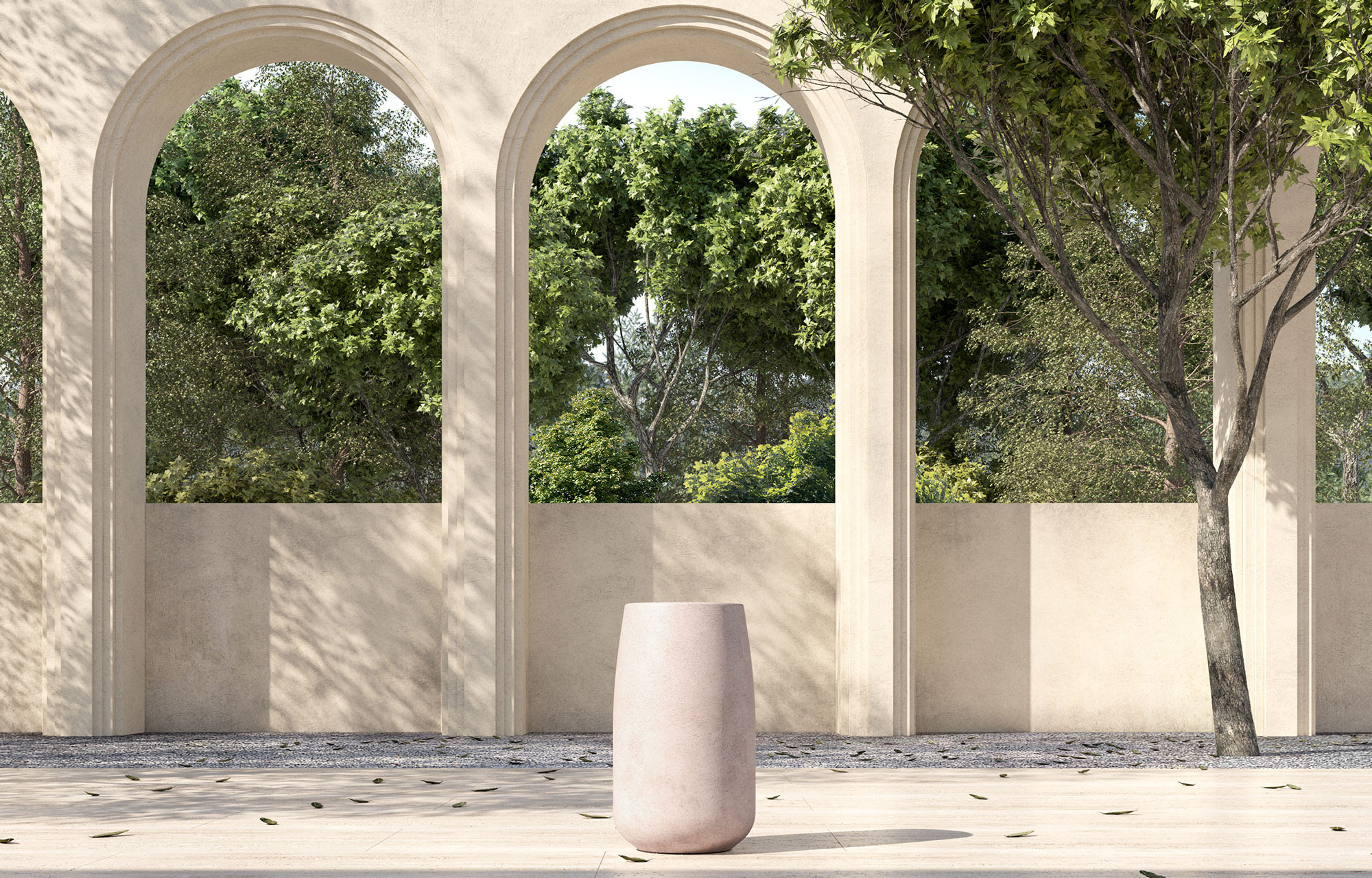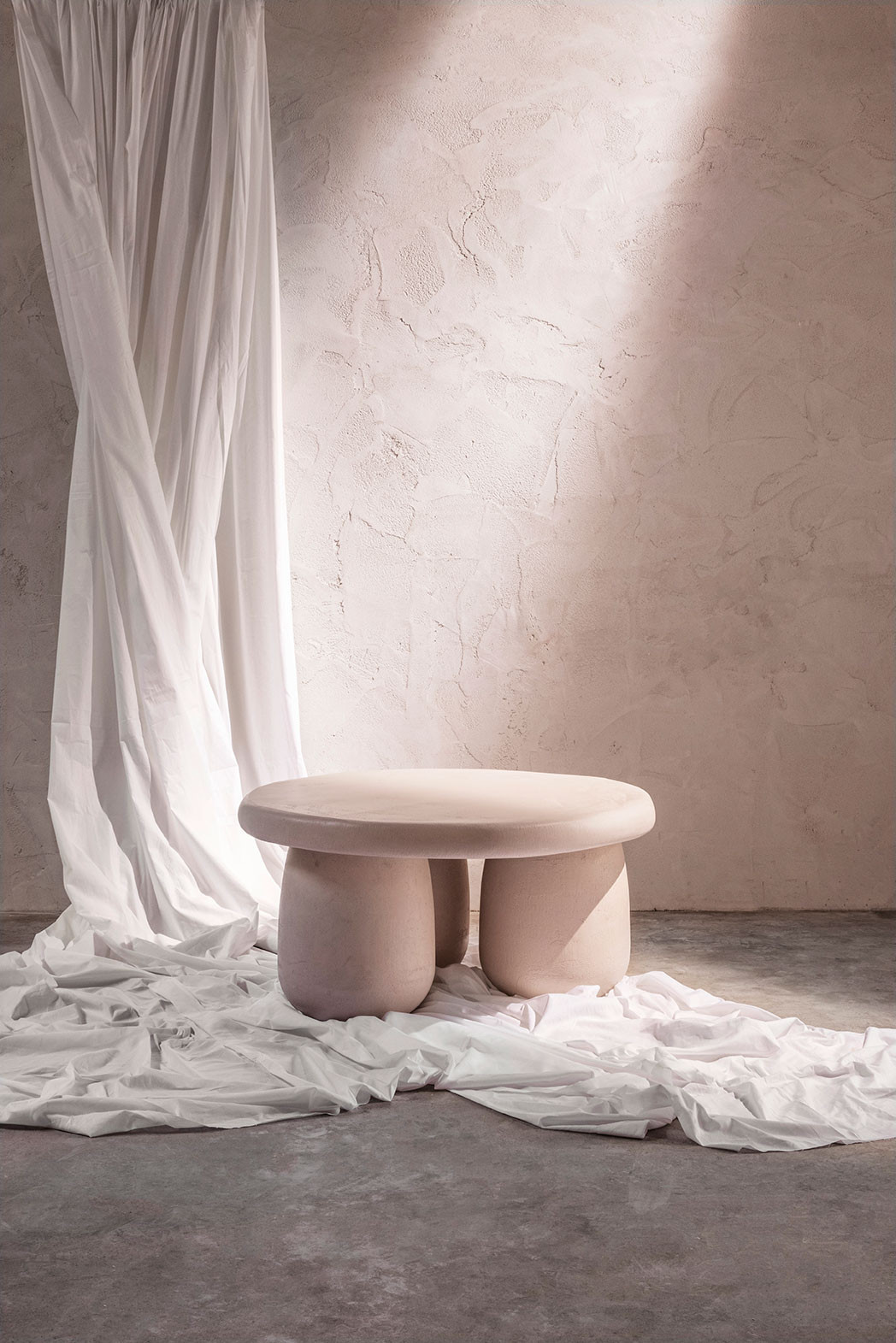 ---