Incorporating accessories is the simplest way to uplift your bathroom design and create a space that sets the tone for the rest of your home. Going beyond the basics, antoniolupi's 2022 offerings are not only at the forefront of design trends, but they also offer multiple functions that make them useful even beyond the bathroom.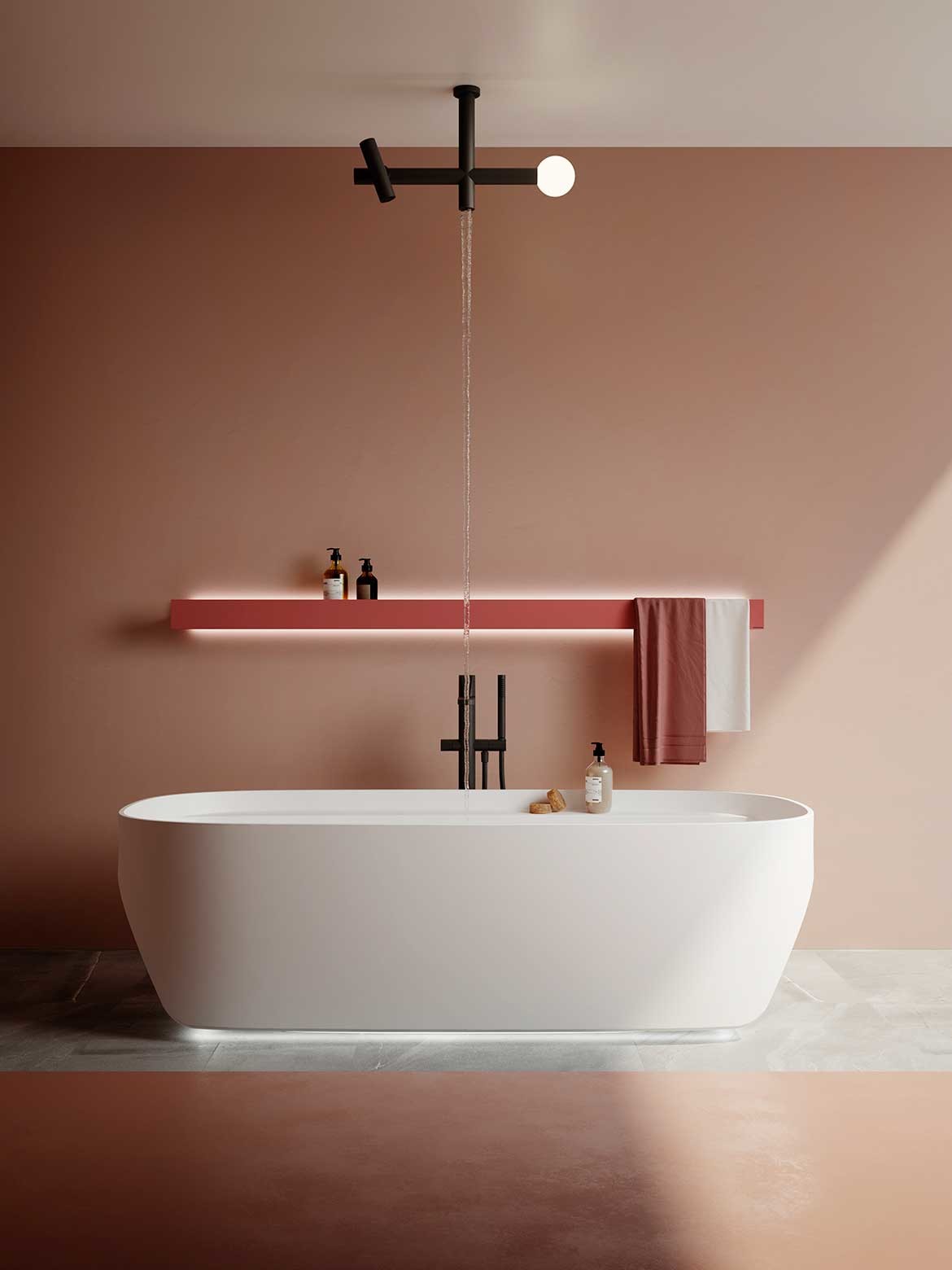 Letteramuta
Letteramuta is a 'made-to-measure' linear shelving system designed to house bathroom accessories. This adaptable, modular system is defined by the geometry of a HEA steel beam and a variety of holes and slots that enable a variety of current and future uses. It can support the sink area in the bathroom or be positioned next to the bathtub to hold cosmetics or personal care items. It can also be used as a towel holder, or even as shelving inside the shower area.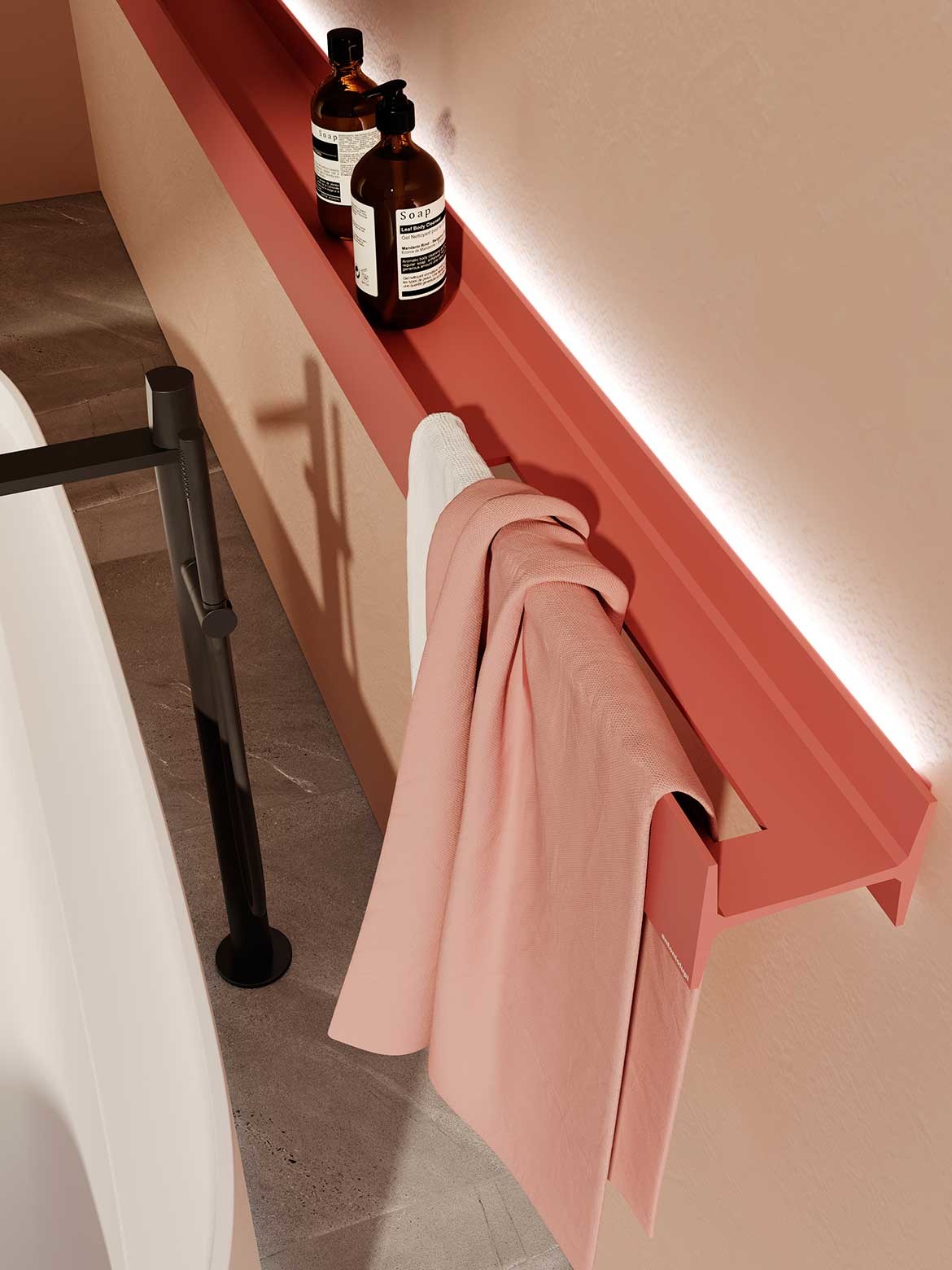 Tekna Mensola
Offering another versatile storage solution, Tekna is an L-shaped aluminium shelf, lacquered in Matt White or in a colour of your choosing from the antoniolupi range. The reduced thickness of its profile gives the impression of lightness, while the strength of the metal guarantees resistance to loads.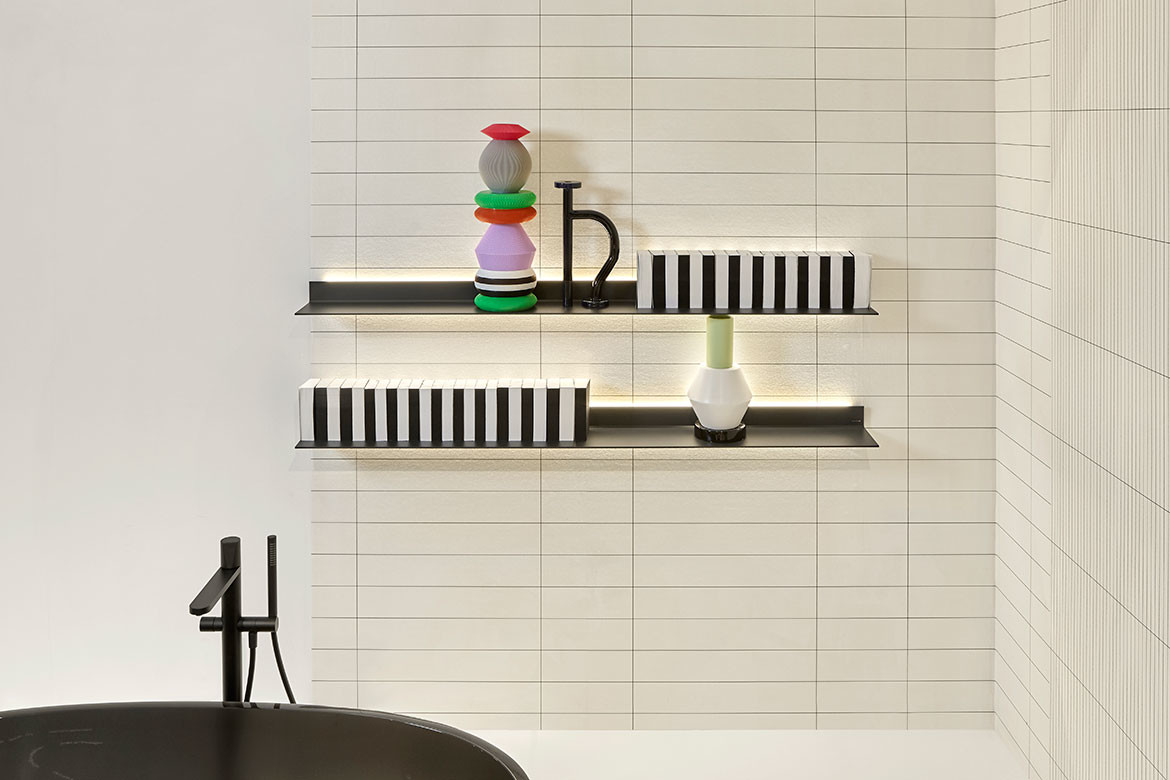 This modular or custom-made system combines aesthetics and functionality, easily supporting objects of different sizes and weights. Its flexibility allows it to be used in all rooms of the home, with the ability to integrate LED lighting into its structure to illuminate the floor below.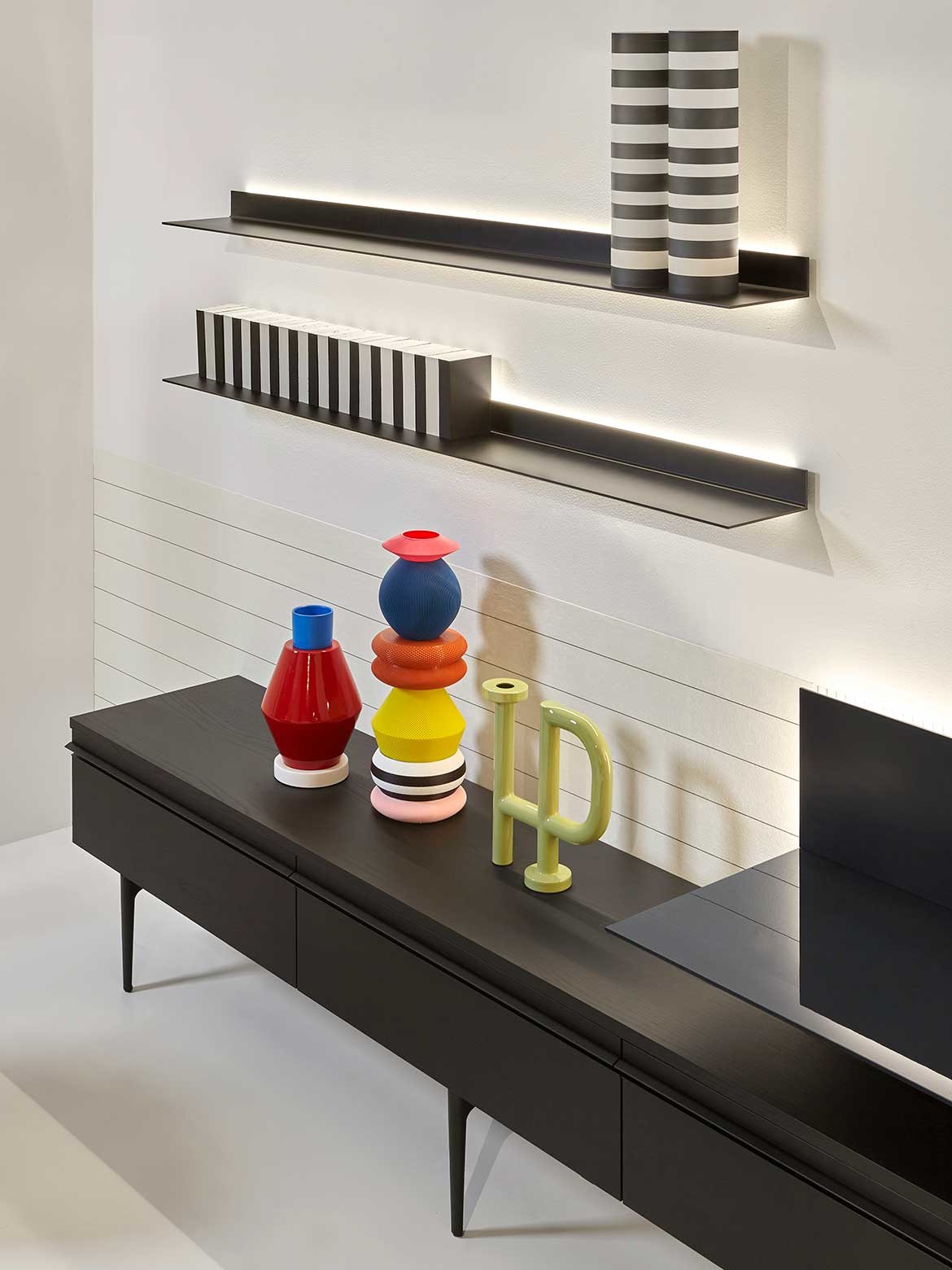 Paesaggi Sospesi
The Paesaggi Sospesi pouf can be used for a variety of purposes; as informal seating, to support a coffee tray, or as a footrest. With its circular form suspended over the floor by a minimal metal frame, light and shadow accentuate the fine texture and square patterns on the fabric. The result is a furniture piece that is small and solid, yet so light it seemingly floats on air.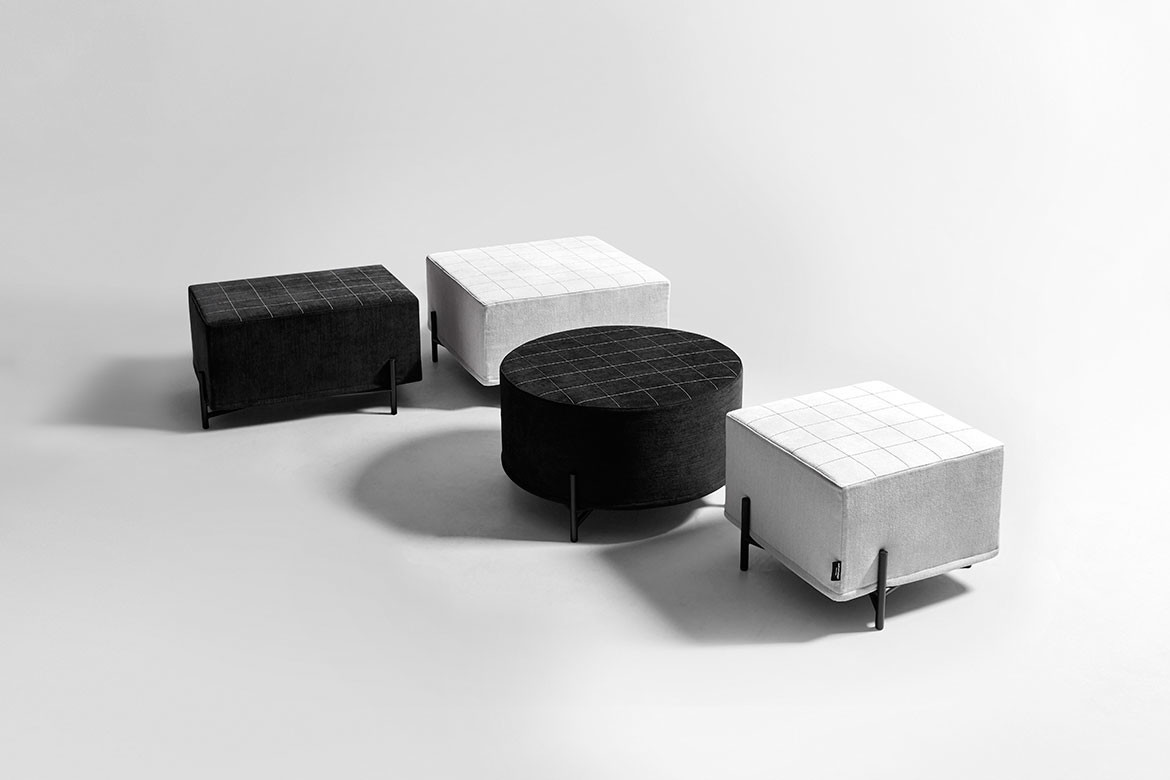 Roma Tavolini
Inspired by the Palazzo della Civiltà Italiana, the Roma coffee table collection is defined by its absolute geometry and arched openings while the material, Bianco Carrara marble, imbues the piece with timeless elegance. Available single or in a double version, the Roma is the perfect complement to any bathroom, but is equally at home as a bedside table or in a living room with refined furnishings.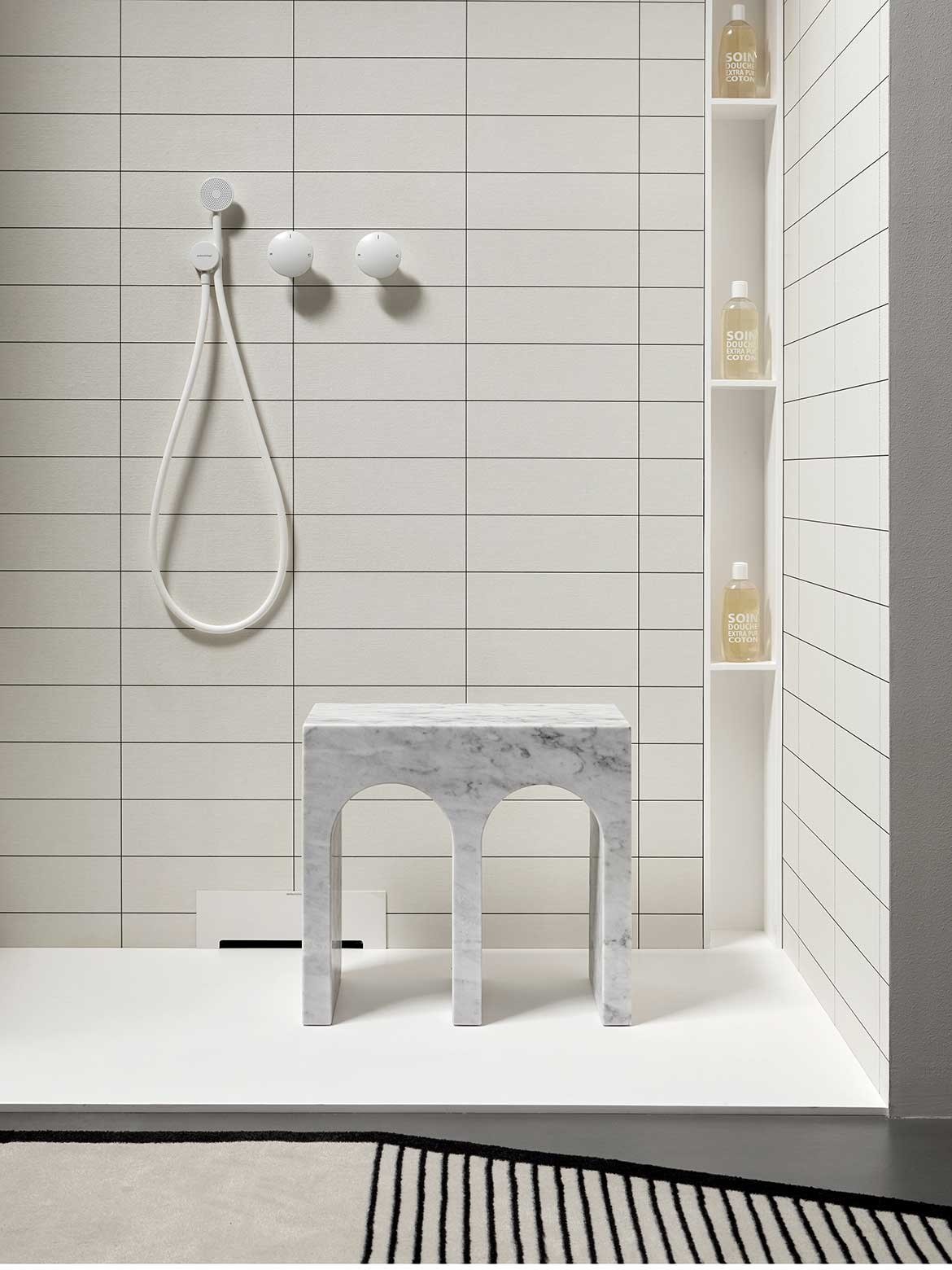 Cactus
Like the famous plant, the Cactus hanger designed by Brian Sironi for antoniolupi rises upwards with its thin and solid steel stem, with hooks welded at different heights, much like thorns. Designed for flexibility, Cactus can be positioned in any room of the house. You can hang clothes, towels or bathrobes off it as well as different objects you want available at a moment's notice.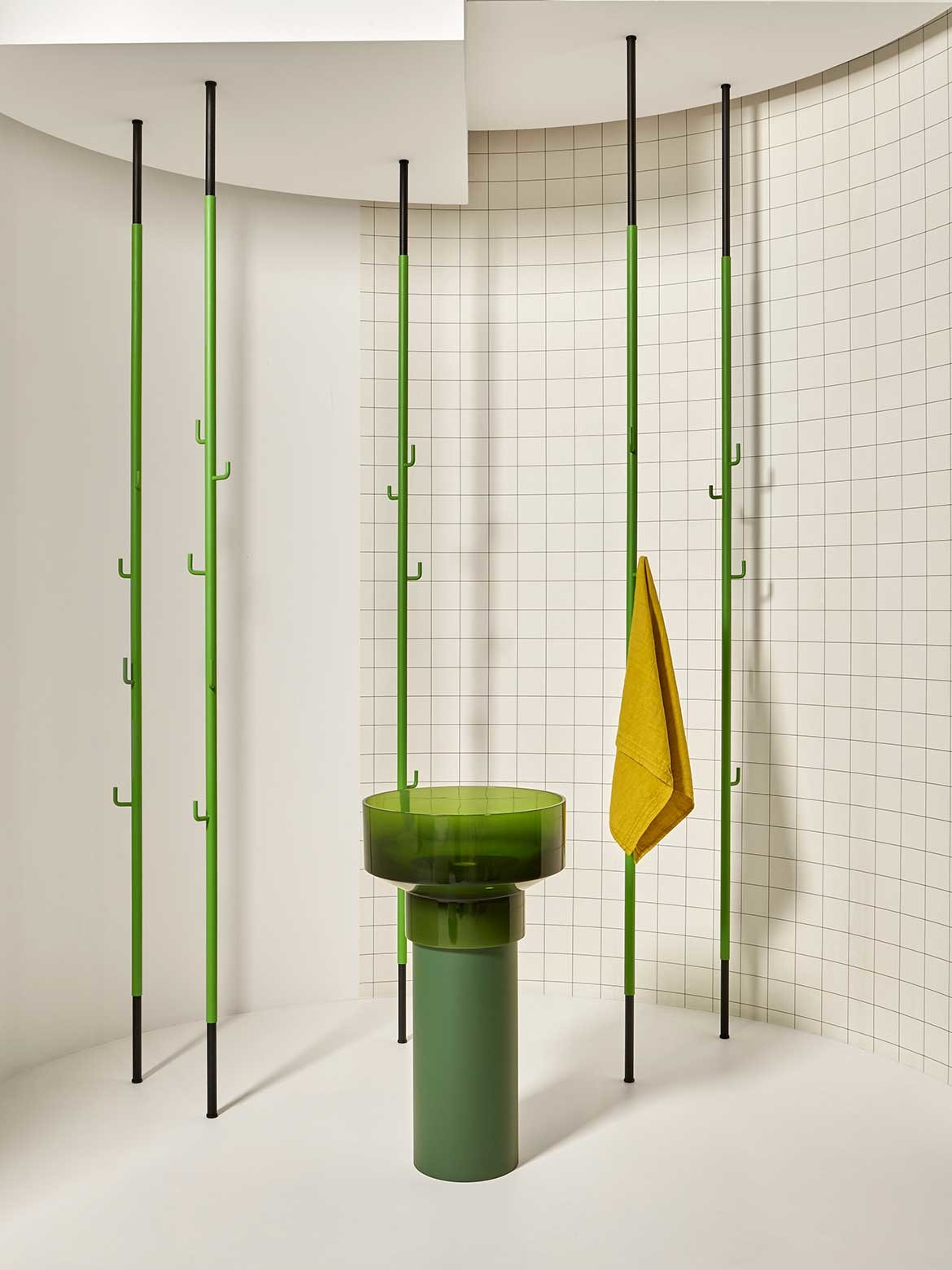 Fixed from floor to ceiling, the Cactus hanger can be installed without drilling or building intervention and offers an integrated adjustment system. It is available with Matt White painted steel tube or in all the colours of the antoniolupi range.
antoniolupi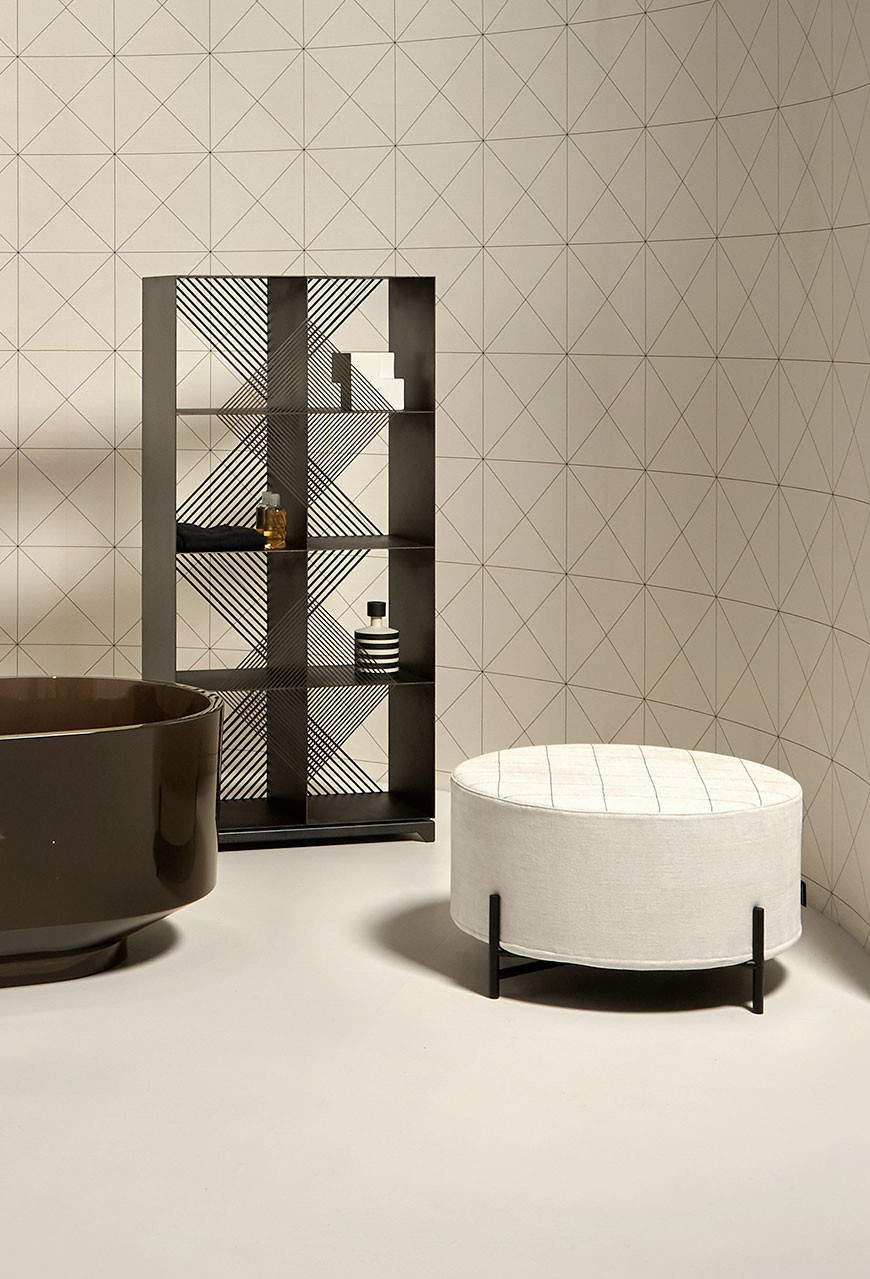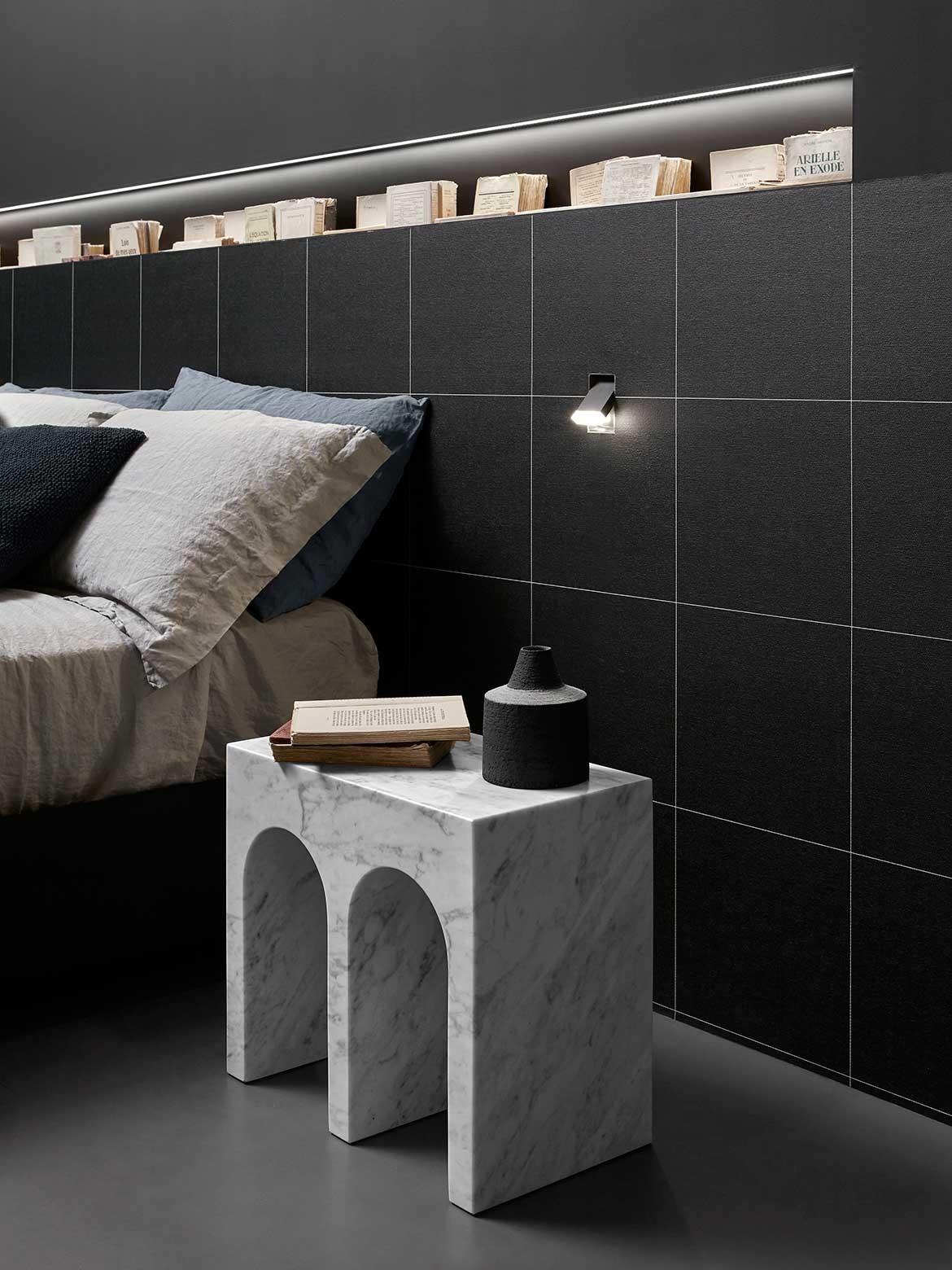 ---