Colourful. Creative. Cheeky. These are three words that quite aptly sum up the life and works of Adam Nathaniel Furman. Born to Argentine, Japanese, and Israeli heritage, the London-based artist and designer is formally trained in both architecture and fine art, yet his body of work spans beyond these areas into product design, interior design, writing, and teaching. But no matter the subject or object of his work, Adam seeks to bring equal parts pleasure, colour and joy, as well as critical consideration, reflection and depth to everything he touches.
"My designs are always approachable, usually adorable, often cheeky, and take inspiration from a passionate and lifelong exploration of the themes of queerness, colour, and ornament as a political-aesthetic project," says Adam. And these chairs are no exception.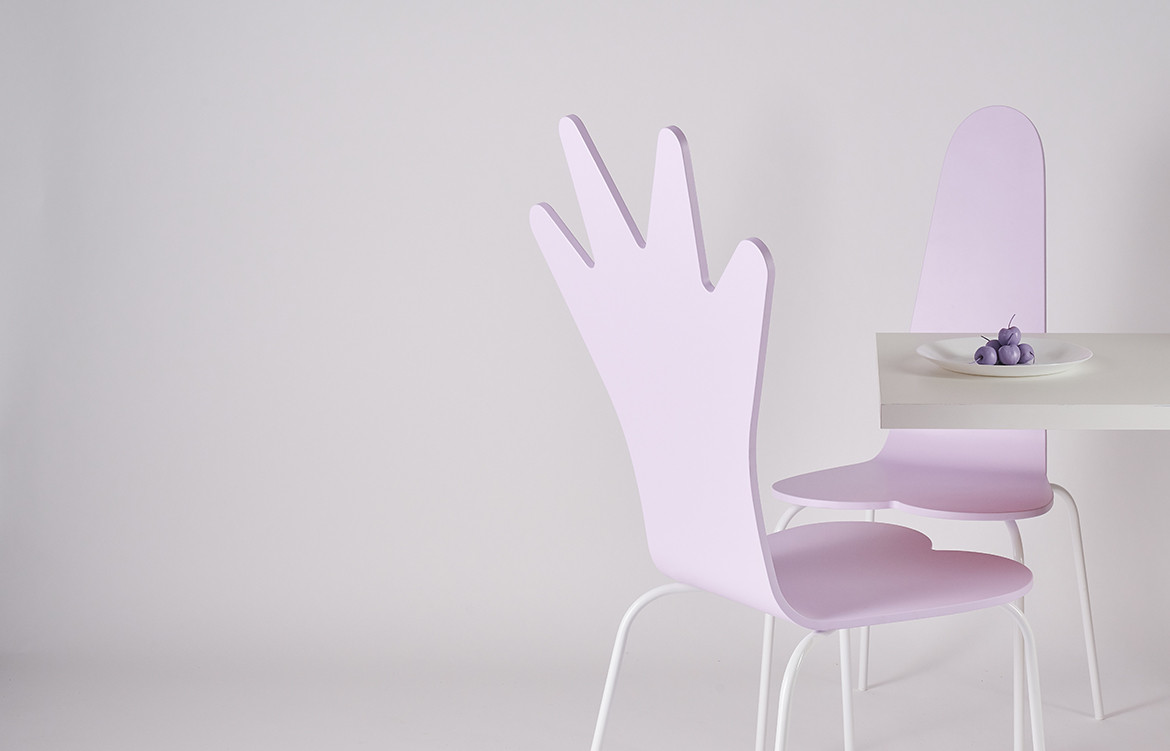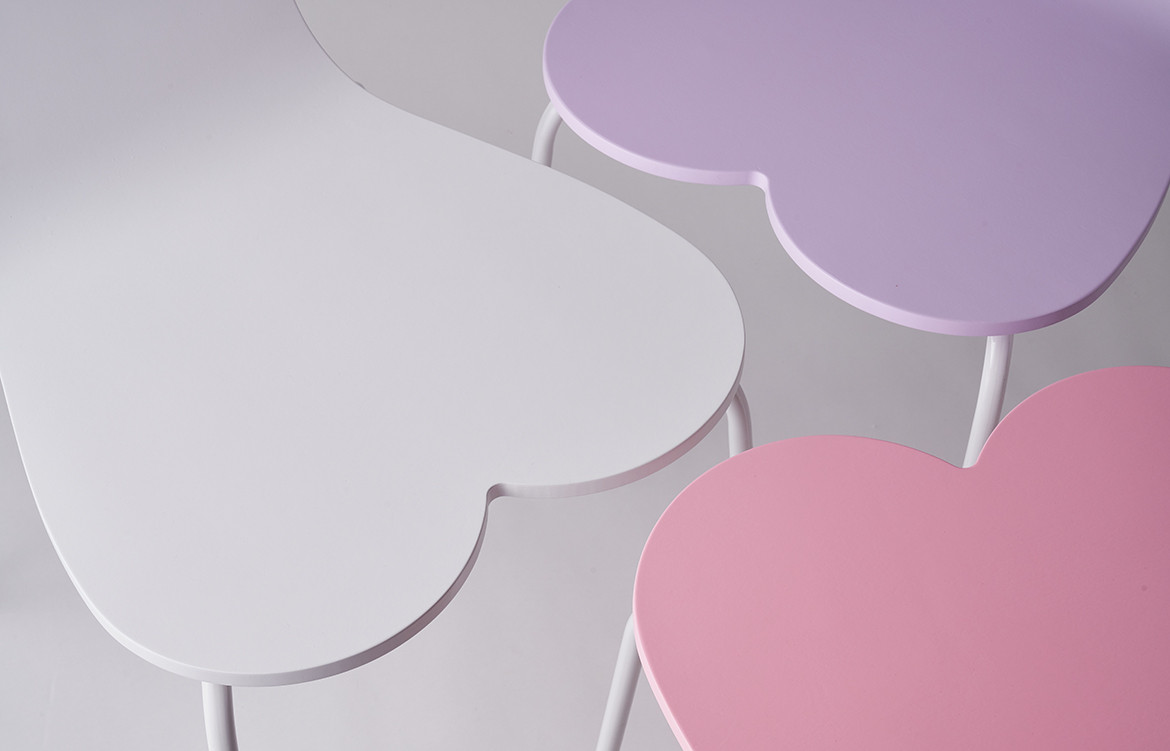 Imbued with a sense of sweetness and light, the minimalist and contemporary design of the PHaB chairs is underscored by a jubilant celebration of the human body and an exploration of the sense of attachment that comes from the subtle anthropomorphising of inanimate objects. Their name is an acronym of all the things that their shapes reference, with some letters representing more than one word.
Made from painted ply and powder-coated steel, the chairs are stackable, robust, and designed to be suitable for the home as well as for more high-intensity hospitality environments. As comfortable as they are cute, the PHaB chairs have flexible backrests that serve to treat the occupant's body with as much love as they treat the imagination with their suggestive form.
Part of Adam's venerable investigations of the use and power of colour (he is co-director of the Saturated Space research group on the subject at London's Architectural Association); queer aesthetics in public and domestic environments; and the ability of cuteness to engender a sense of empathy and attachment to inanimate objects, the chairs are quirky, character-rich pieces that will be as adorable and welcome in any space as the most adorable pet or the cheekiest of children.
Adam Nathaniel Furman
adamnathanielfurman.com
Photography by Yeshen Venema
We think you might also like the Formae Roommate collection
Tags: Adam Nathaniel Furman, Designer Furniture, furniture design, Yeshen Venema
---