Belgian design house, Tribù, is a pioneer of luxurious outdoor furniture. As one of the world's oldest manufacturers of high-end outdoor furniture, Tribù's core philosophy is that outdoor space should be viewed as an extension of the home. Characterised by a refined and discreet style, Tribù's designs have a contemporary elegance and timeless quality that have been compared to that of fine interior furniture. Manufactured from the highest quality, weather-resistant materials and formulated for supreme comfort, Tribù's designs are inherently thoughtful – as they strive "to make people forget their daily stress."
As we look to our backyards and balconies for a moment of solitude amidst our chaotic lives or as spaces to reconnect with family, friends and nature – we are invited to reimagine our outdoor settings as welcoming and personalised private sanctuaries.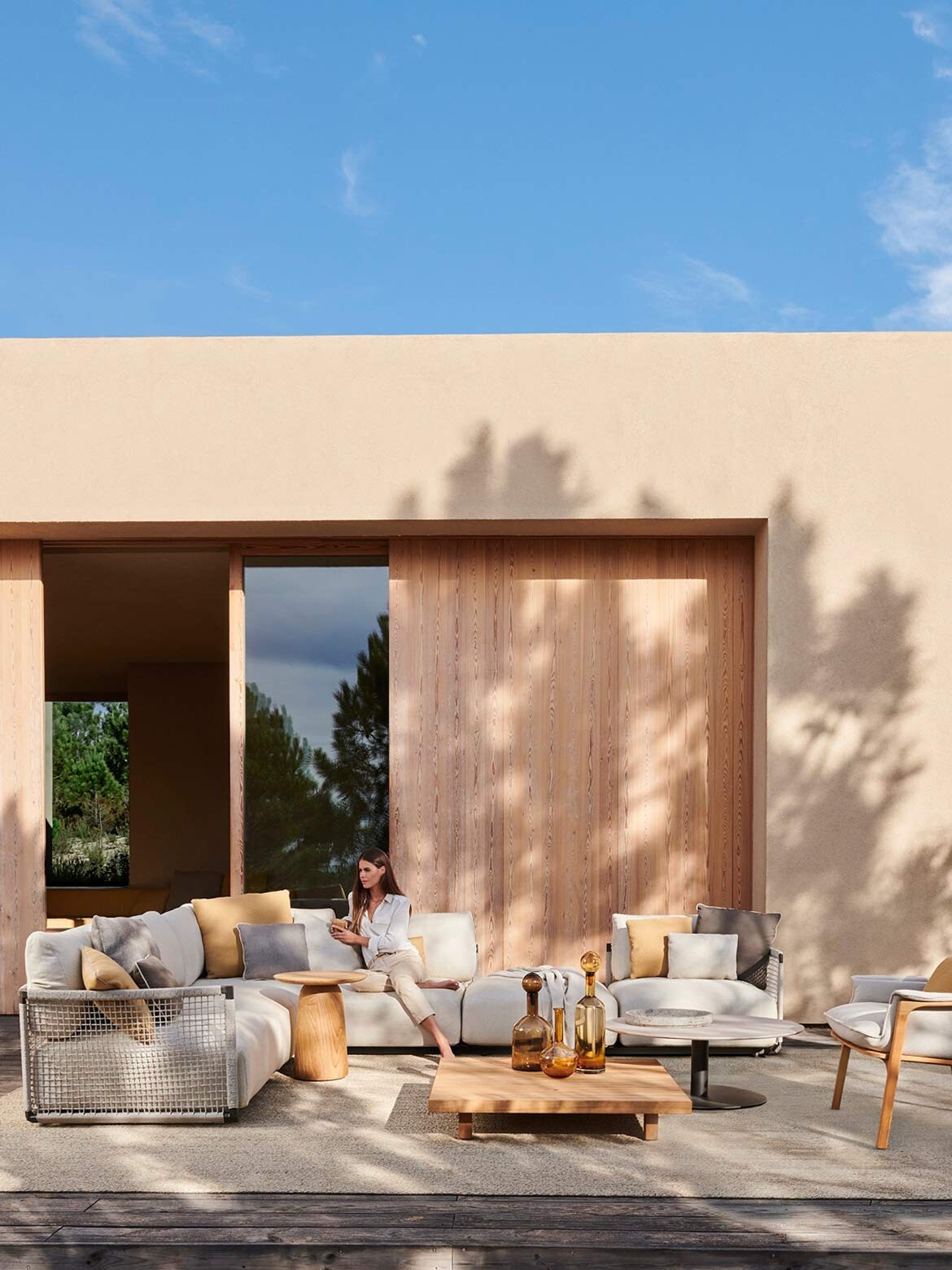 Tribù's newest additions to their collection further showcases their thoughtful approach to design. Celebrating personalisation and versatility, the new additions include brand new collections plus additions to current ranges. From the new modular Nodi sofa and textured Shindi rug to new fabrics and colours, Tribù offers us creative ways to mix and match our outdoor furnishings to create personalised and versatile outdoor settings that exude comfort and elegance.
Nodi Outdoor Sofa
The beautiful Nodi collection has been extended with the addition of a new modular Nodi Sofa. Designed by the creative duo Yabu Pushelberg, this sofa has a distinctive curved look that allows you to unwind in its contours. The powder-coated frame and woven Canax backrest support voluminous cushions, permitting indulgence and relaxation. The highlight of the Nodi Sofa is it's curved profile; designer Glenn Pushelberg describes: "the beauty of Nodi and its modularity is that there's an arched back and a rhythm that is quite pretty over two or three-seater sofa shapes. That flexibility makes it unique and it gives a lot of variety to the way you want to use it."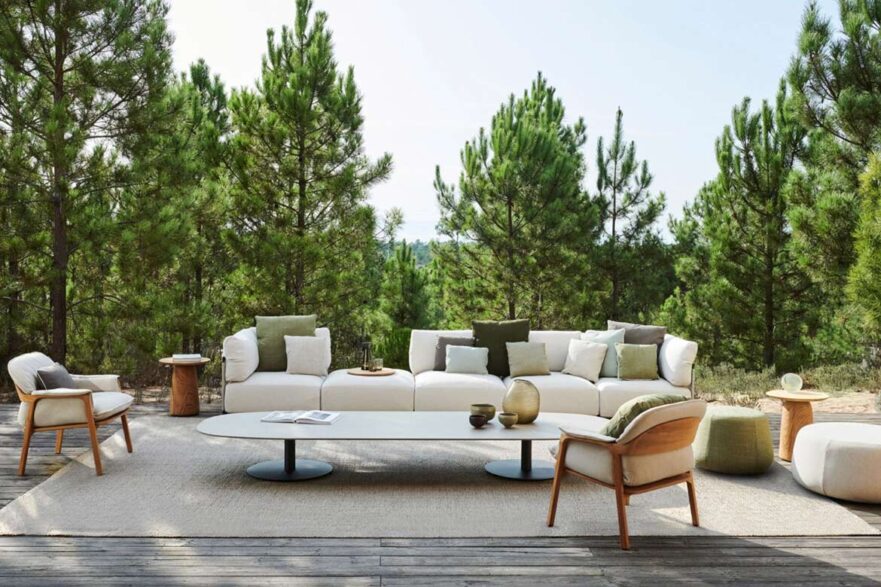 Its three seating elements, four-seat depths and two types of back cushions permits multiple configurations — from a formal three-seater to casual daybeds or an extra-large corner sofa, the adaptability and versatility of the Nodi Sofa exceeds all our expectations for outdoor furniture.
Dunes Teak Side Table
The perfect addition to outdoor seated settings is the Dunes Teak Side Table. Its smooth, sculptural design adds both utility and a beautiful aesthetic to our living spaces. Also designed by Yabu Pushelberg, the side table adds a sense of cohesion when paired with the modular Nodi Sofa. Its circular teak base and top creates a balanced, organic look.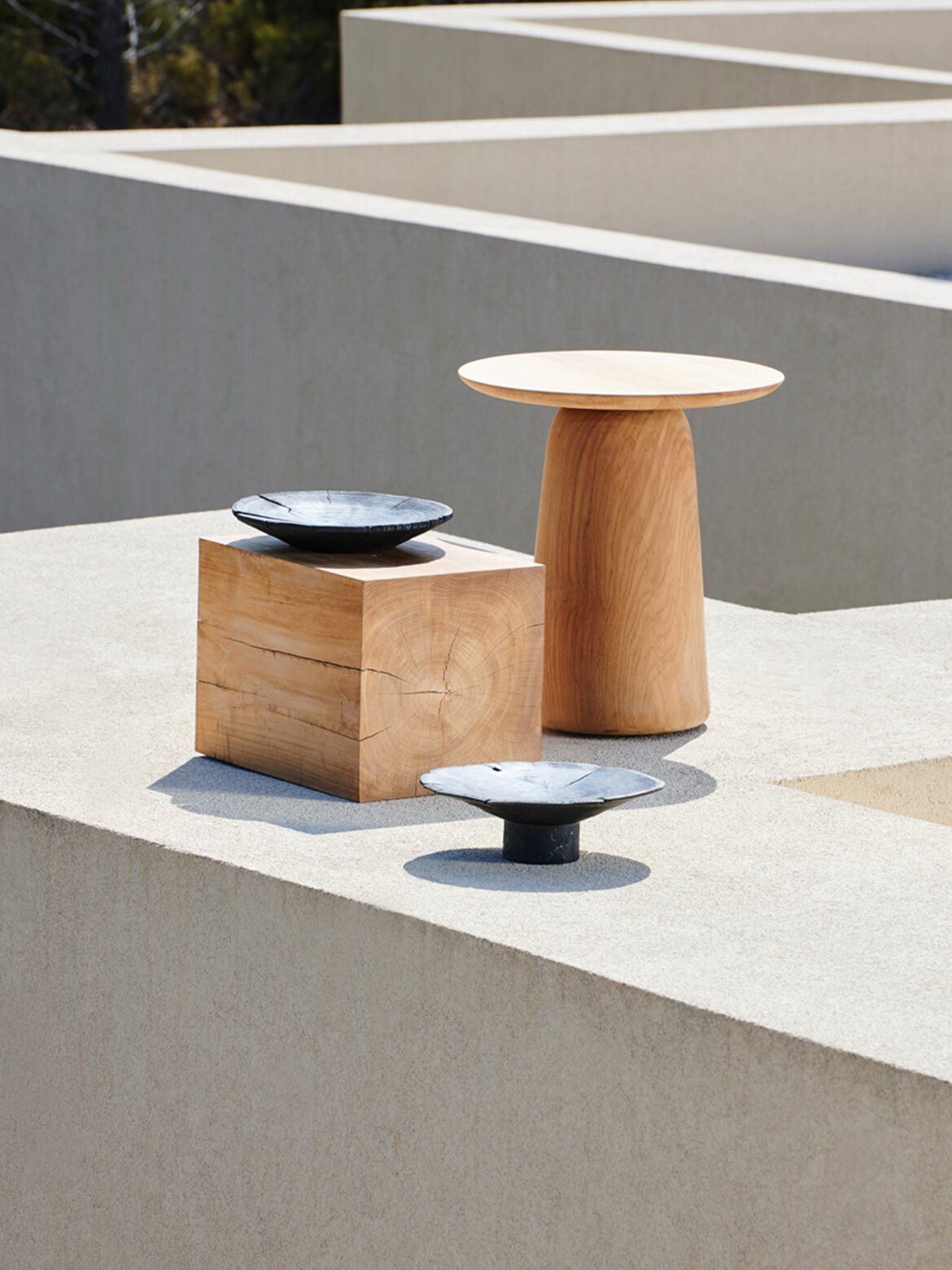 When exposed to natural elements, the teak of the Dunes Side Table transform into an elegant silver-grey. Alternatively, applying a teak sealer protects the side table from weathering, preserving its luxurious,rustic golden brown colour.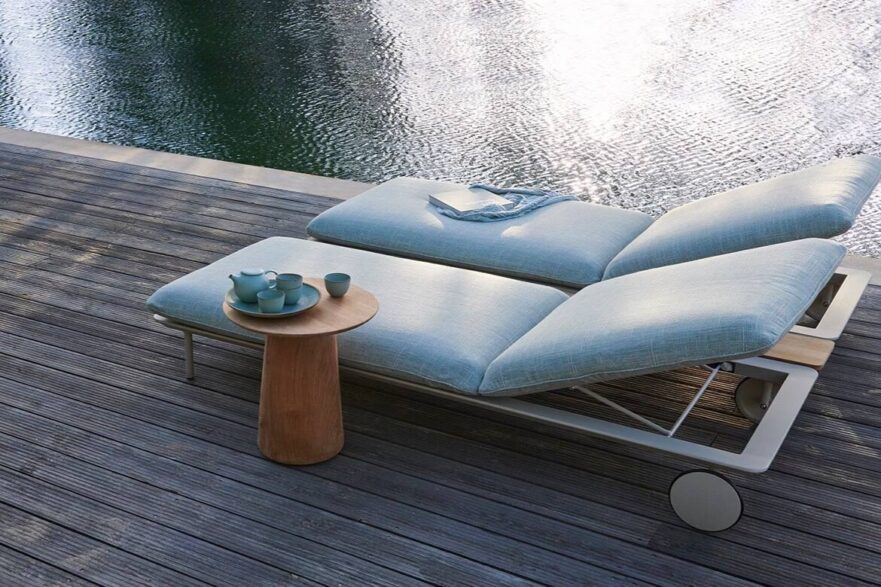 Senja Sun Lounges
A new addition to the popular Senja collection is the indulgent Senja Sun Lounges — the perfect poolside furniture. The refined simplicity of the collection is evident in the sun lounge, as its sleek streamlined profile and soft cushioning offer both elegance and support.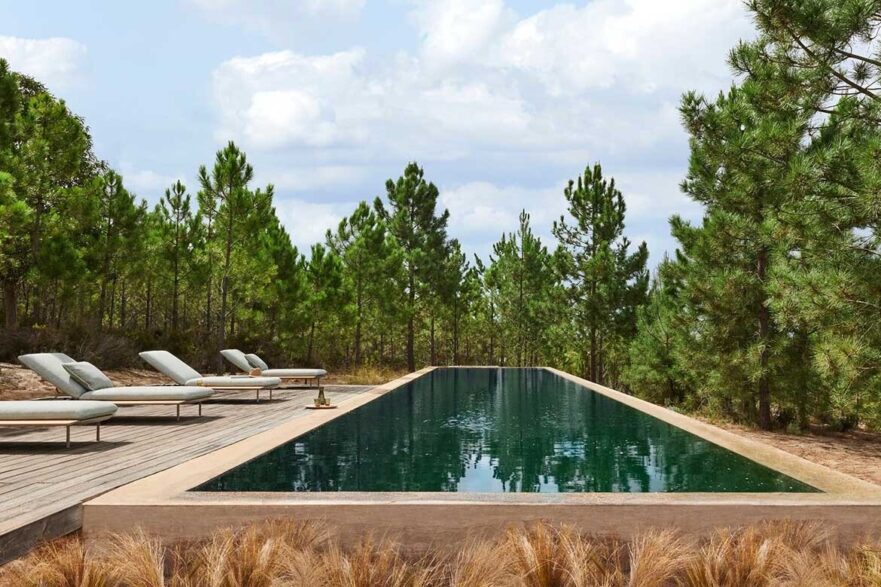 Its durability is affirmed by the powder-coated aluminum frame and weather-proof cushion filling. Mix and match these outdoor pieces by complementing the soft linen lounge with the teak Dunes table, ensuring that everything you need is right by your side.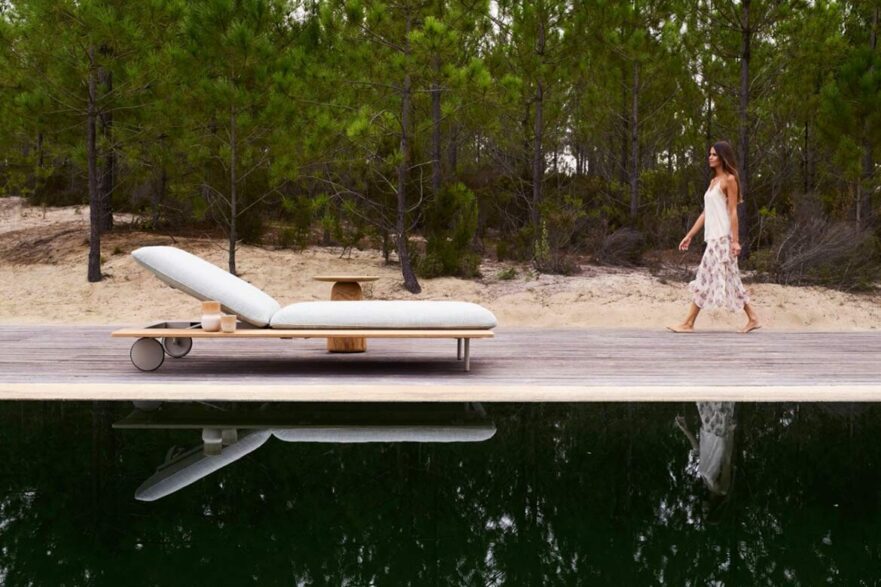 T-Tables
The T-Table coffee and dining table range has been extended by Tribù, providing us with new luxurious models and finishes. Table tops can now be oval, square or round and glazed in lava-stone, teak or the five brand new subtle shades of ceramic.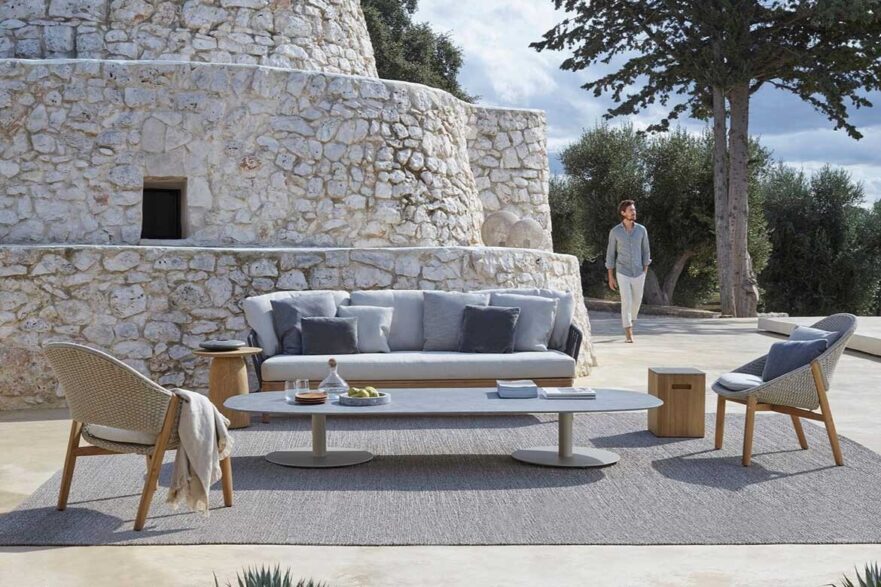 This level of personalisation creates a bespoke quality for our outdoor spaces, allowing them to be transformed into a natural, organic sanctuary or a luxurious, refined place of respite.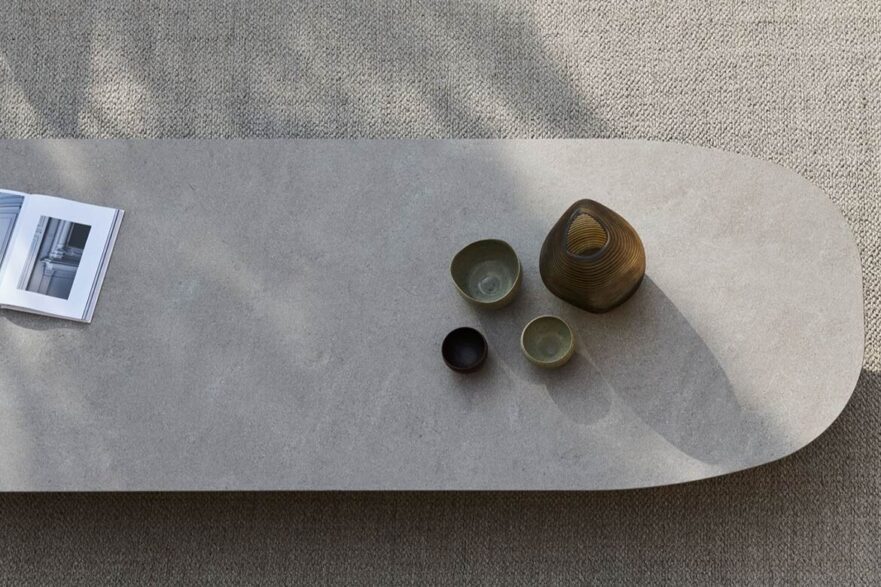 Hexagon Tables: New Lava Stone Colours
Introduced into Tribù's range in 2018, the Hexagon tables have been loved for their alluring personality – sporting rich teak frames and lava stone inserts. Their unique hexagonal shape permits creative honeycomb arrangements, mixing colours and heights.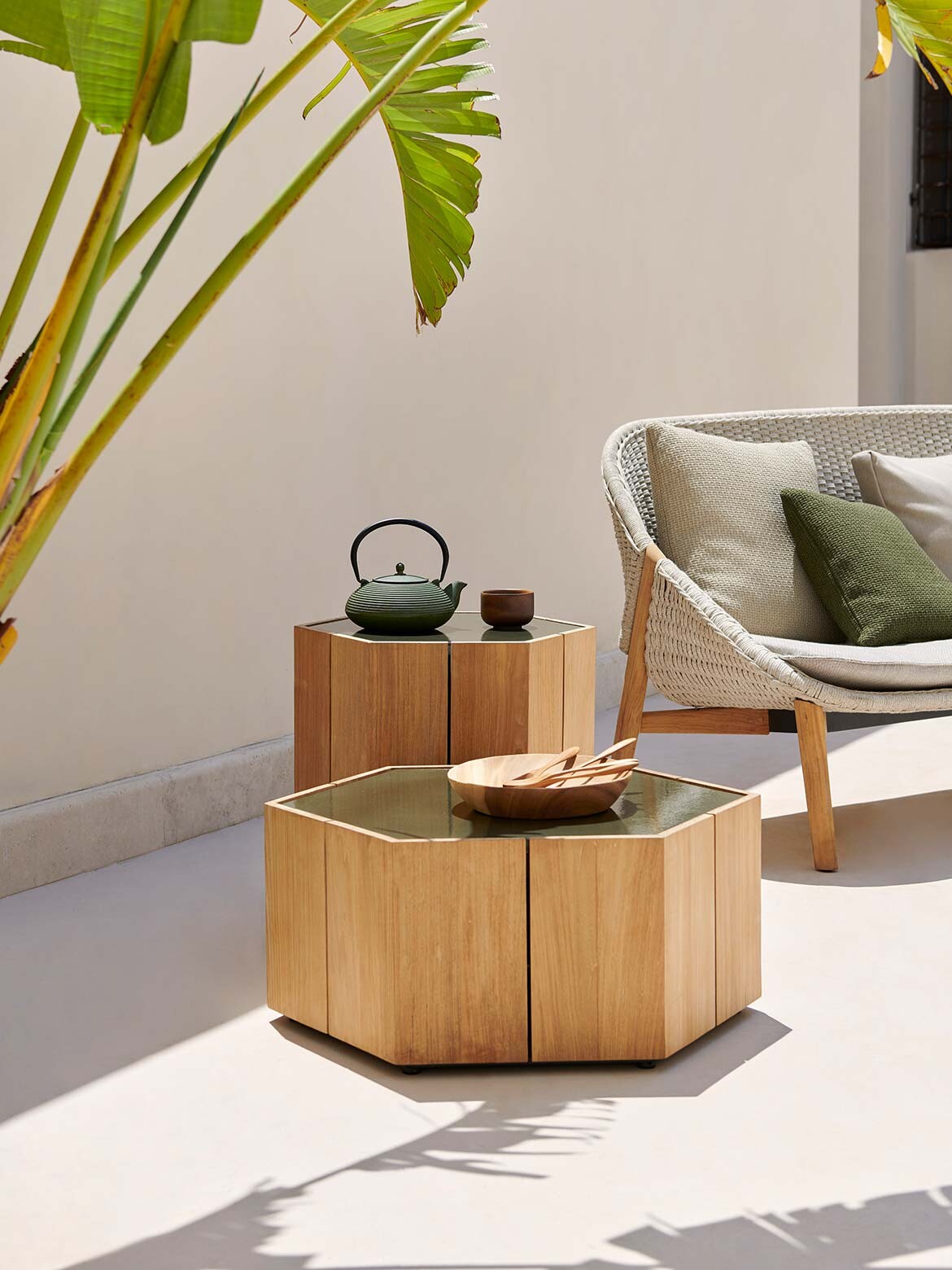 This season, Tribù offers further creative freedom and personalisation with their release of three new lava stone colours: Moss, Burgundy and Wenge. Inspired by nature, these contemporary colours are a perfect fit for any outdoor setting. The extended colour palette allows for pairings with other Tribù outdoor collections, giving us the chance to truly personalise our living spaces.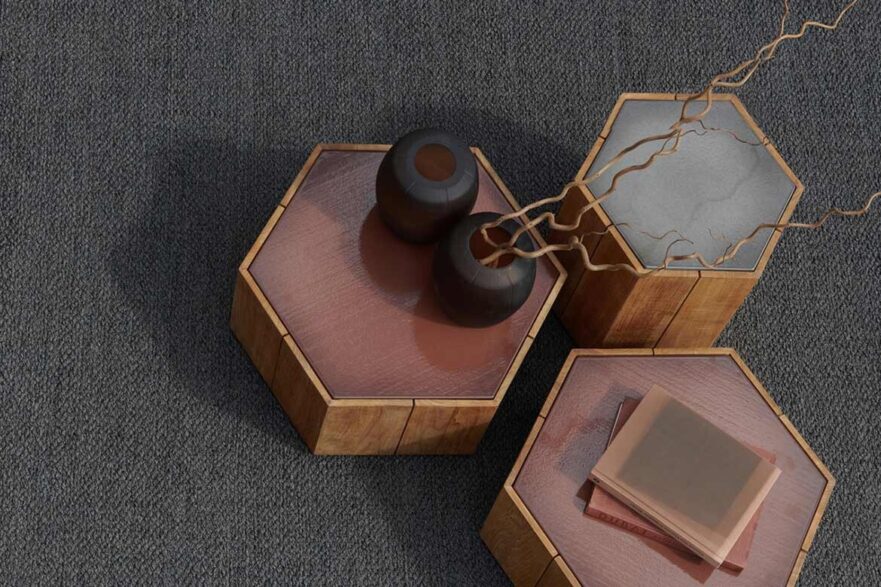 Shindi Rugs
Outdoor spaces are incomplete without considered flooring. Shindi is the appealing new collection of rugs which ensure that our floors are not forgotten and give an added warmth to the outdoors.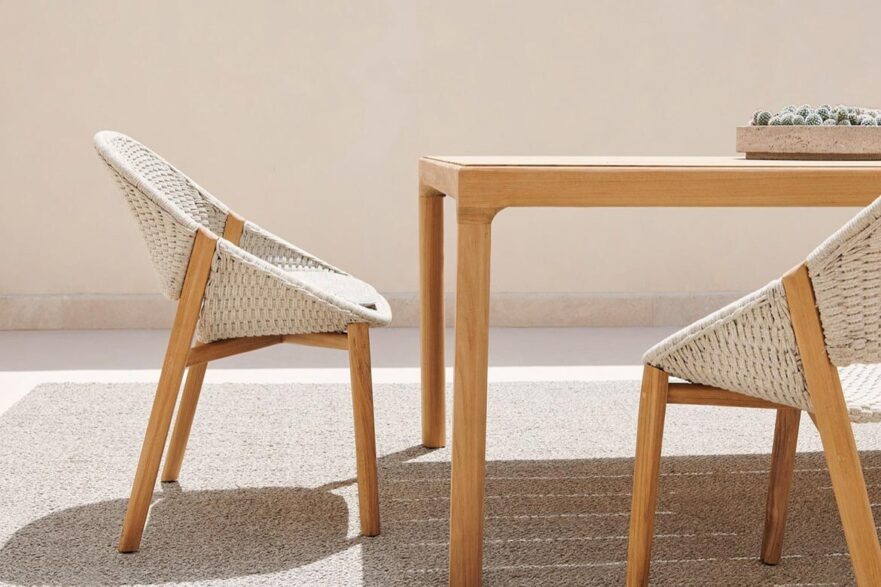 Their textured weave is made of 100% solution-dyed PVC-coated polyester, making the rugs extremely resistant to sun, rain and mildew. Their natural colours perfectly suit its surroundings, creating an inviting cosiness to our outdoor spaces.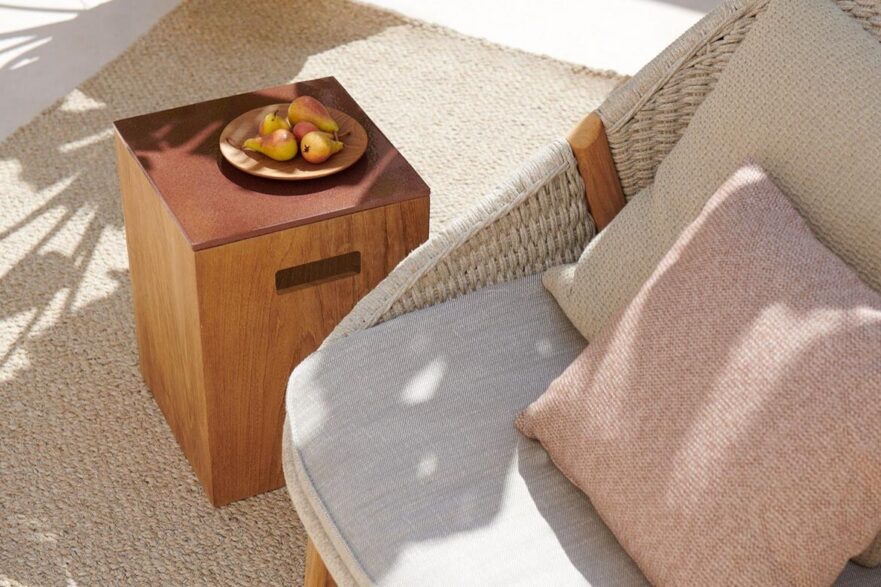 New Fabric Collection: Tagika
Tribù is known for their delicate detailing, showcased not only in their new luxurious outdoor pieces, but also in their materiality. A new outdoor fabric, Tagika, offers comfort and grants a freedom to our design choices. Its smooth cross-hatch design is soft to the touch and ideal for minimalist furniture pieces.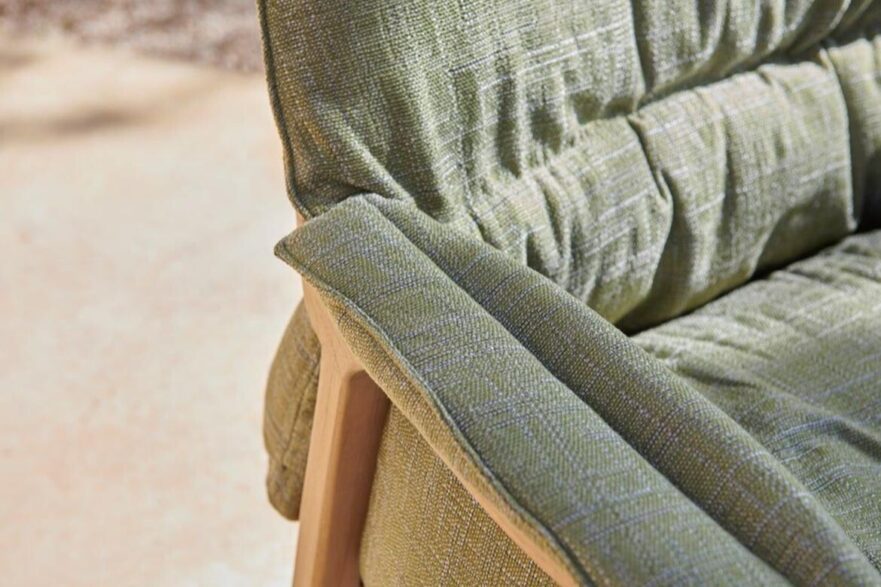 Tribù's new additions and fabrics are available in Australia via Cosh Living and are on display in showrooms across Sydney, Brisbane, Melbourne and Perth. With an intimate understanding of our outdoor lifestyle and harsh climate, Cosh works alongside European and local Australian designer to deliver considered collections, defined by their high quality materials, craftsmanship and exceptional comfort.
Cosh Living
---