In extremely easy-to-use panel systems that are both lightweight, consistent in colour, inexpensive and able to be retro-fitted, the new range from Royal Oak Floors is giving designers the freedom to design.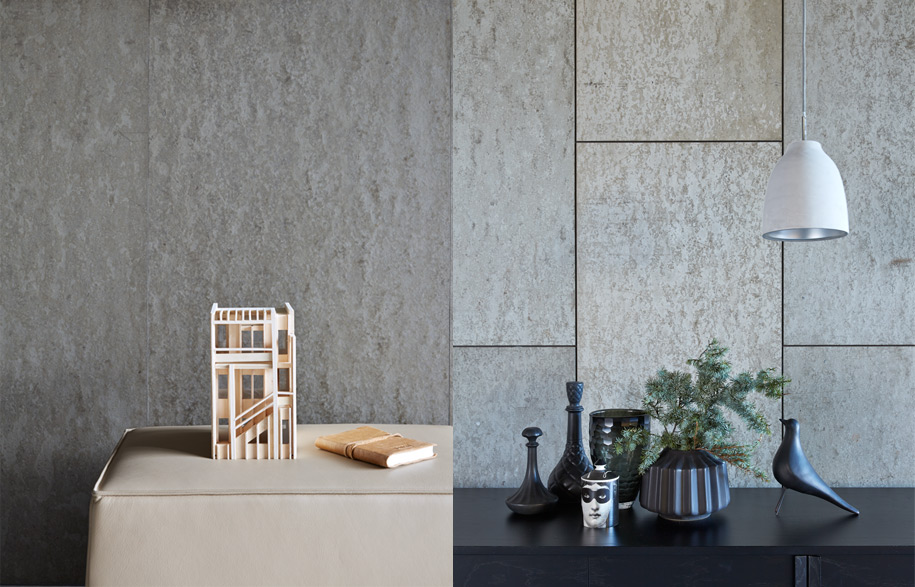 After four years in development perfecting a completely new method of introducing the intrinsic cool, the new urban look of polished concrete is a very usable and inexpensive form. The 'brief' was to produce both a floor system and a super lightweight wall panel / ceiling system that was sustainable with a more environmentally alternative to the conventional poured concrete systems. Each panel produced is finished with a skim of concrete, easy to install, is polished and pre-finished with a natural oil clear coat giving a beautiful and natural concrete look and what is ultimately a natural product that is fully biodegradable.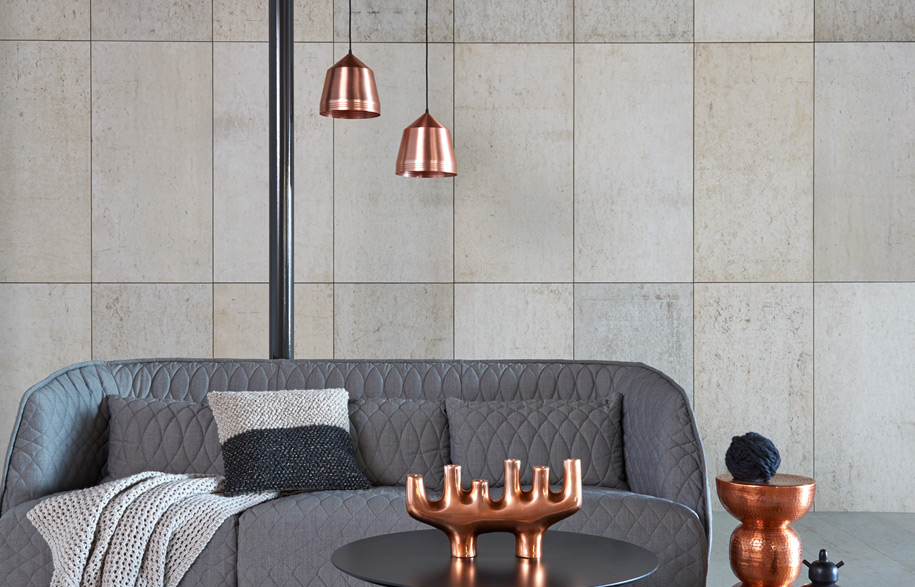 Furniture: Hub Furniture
There are no harmful chemicals used in the production, of which the bulk of materials used are minerals such as magnesium oxide and cement. These natural minerals are mixed and pressed with natural fibres and layers of recycled textiles. Common design sense was the applied to create the unique size modules that allow the Concreate floor and wall panels to be used in a variety of patterns and compositions.
Floor panels come in 1200 x 300 x 14mm and are available in White, Natural Grey and Dark Grey with the wall panels coming in 1200 x 600 x 4mm and are available in Natural White, Natural Grey and Dark Grey.
Both products are available through Harper & Sandilands
(61 3) 9826 3611
Royal Oak Floors
royaloakfloors.com.au
Tags: Royal Oak Floors
---