Storing wine at home has become an increasingly popular option for the home entertainer, or even the casual wine lover. Part of the existing Monolith Refrigeration range, the Monolith Wine Cabinet from Liebherr offers the perfect solution for the design loving wine connoisseur.
Boasting an impressive width of 60cm and capable of holding up to 100 standard bottles of wine, the Monolith Wine Cabinet provides 3 individual temperature zones, ensuring no matter the wine, it will be kept perfect until opened.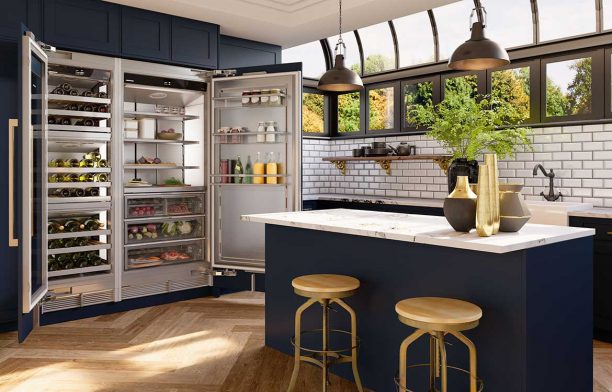 The design experts and engineers at Liebherr know that storing wine is about more than just keeping bottles cold. With an activated charcoal air filter, the air quality inside the unit will always be clean, and designed in an ultramodern aesthetic, it blends seamlessly into any contemporary home.
Incorporating an ultra-low vibration compressor, natural beechwood shelves, and UV protected glass, the Monolith Wine Cabinet provides the perfect environment for storing wine in style.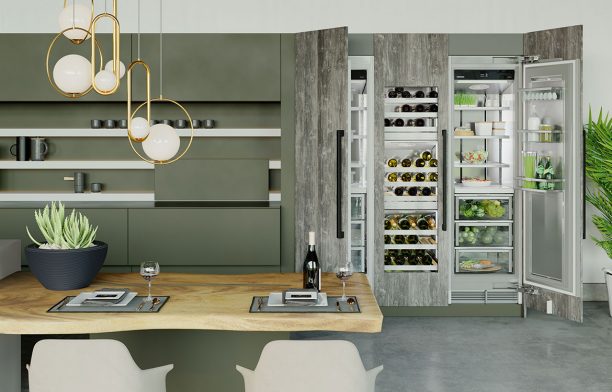 The integrated LED side-wall lighting within the unit casts an even glow throughout the space. This feature includes a soft brightening effect upon opening the doors and the lighting can be finetuned according to personal taste. This light not only illuminates the bottles in an impressive way, but also preserves the wine.
Made with precision engineering, every element of the Monolith Wine Cabinet has been built with ease of access in mind. The doors close gently every time thanks to Monolith's SoftSystem technology, and the controls, lighting and temperature are effortlessly controlled through the intuitive full-colour electronic touch-control screen.
When storing wine, temperature control is paramount. Thankfully, the Monolith utilises two temperature sensors in each independent temperature zone. If the sensors detect a critical temperature change, an alert is sent, notifying the user immediately to help preserve their wines and keep them safe from overheating or undercooling.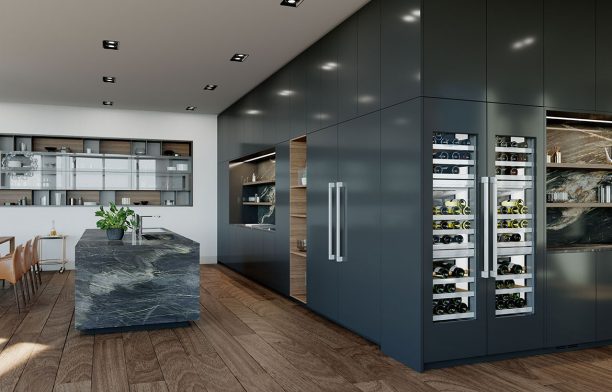 Virtually silent and designed with the quality that is that comes with German engineering, the Monolith Wine Cabinet is the perfect solution to storing wine at home.
Liebherr
liebherr.com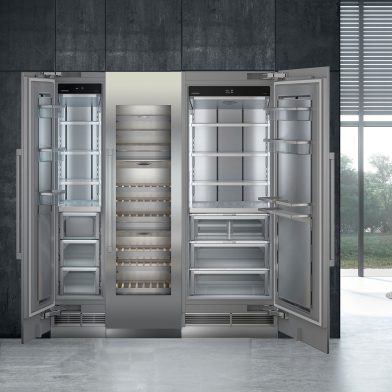 Tags: German Design, kitchen design, Liebherr, residential, wine cellars
---