Differing from the three previous Kitchen Systems by Cantilever that were designed internally, Tableau is the first Kitchen System range that was a result of collaborating with designers outside of the brand.
Melbourne-based architect and interior design studio, DesignOffice were the ideal designers for the Tableau range because of the studio's unique approach on conceptual kitchen design. The relationship between Cantilever and DesignOffice started when the two were tasked to design a kitchen system for a multi-residential project.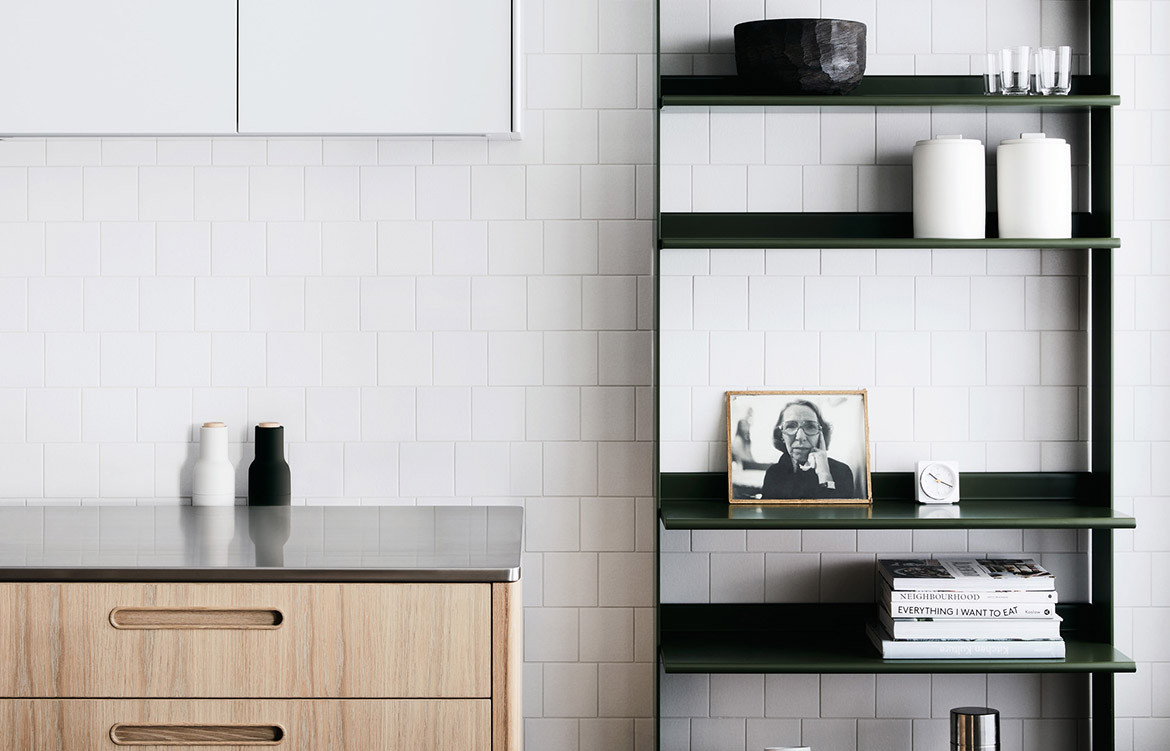 Through materiality, detail and colour, DesignOffice devised Tableau alongside Cantilever to be perceived as a series of versatile components that work both separately and together to meet a whole range of design solutions.
Straying away from the myriad of architectural kitchen typologies, the Tableau Kitchen System is designed based on four main components that have been divided as core and complementary elements; The Bench, Block, Shelf and Store.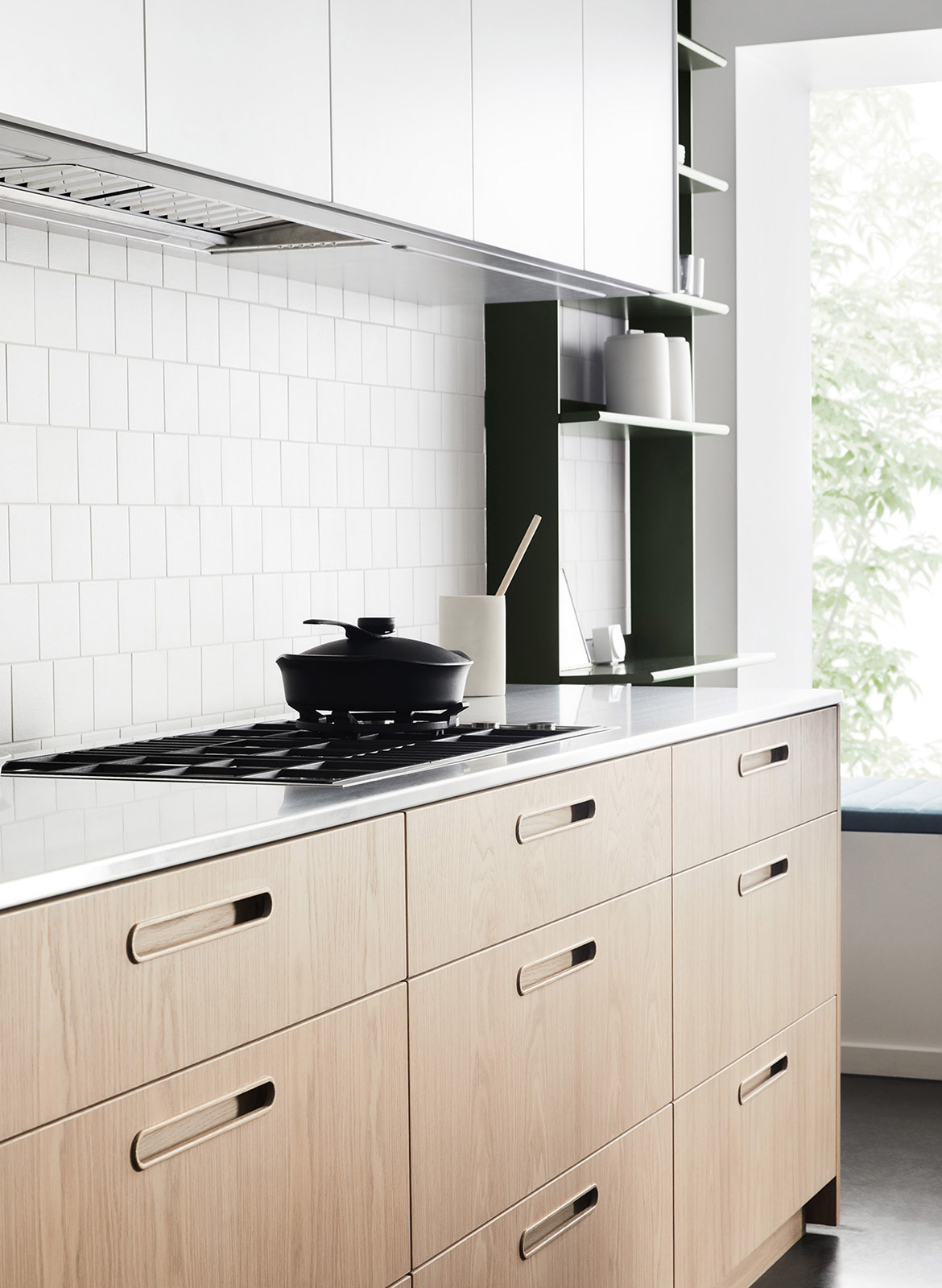 In this context, the Block is a tall component that can either be freestanding or connected to the Bench or a wall. Considered as a 'core' element of Tableau, the Block can house primary food and appliance storage. Boasting a similar level of flexibility, the Bench is a counter-height solution that can transform into a workspace, breakfast bar or meeting space. Bench offers both flexibility and function with its integrated appliances, soft-close drawers and essential waste systems.
As kitchens require ample storage, Tableau's Store provides cupboards with an added element of elegant simplicity. As a fixed component, Store can also house overhead range hoods if required. On the other hand, Shelf is an independent wall-mounted shelving system that is available in five different colour-ways and sizes. Providing both slim-line storage and display, it has a modern silhouette that completes the Tableau Kitchen System.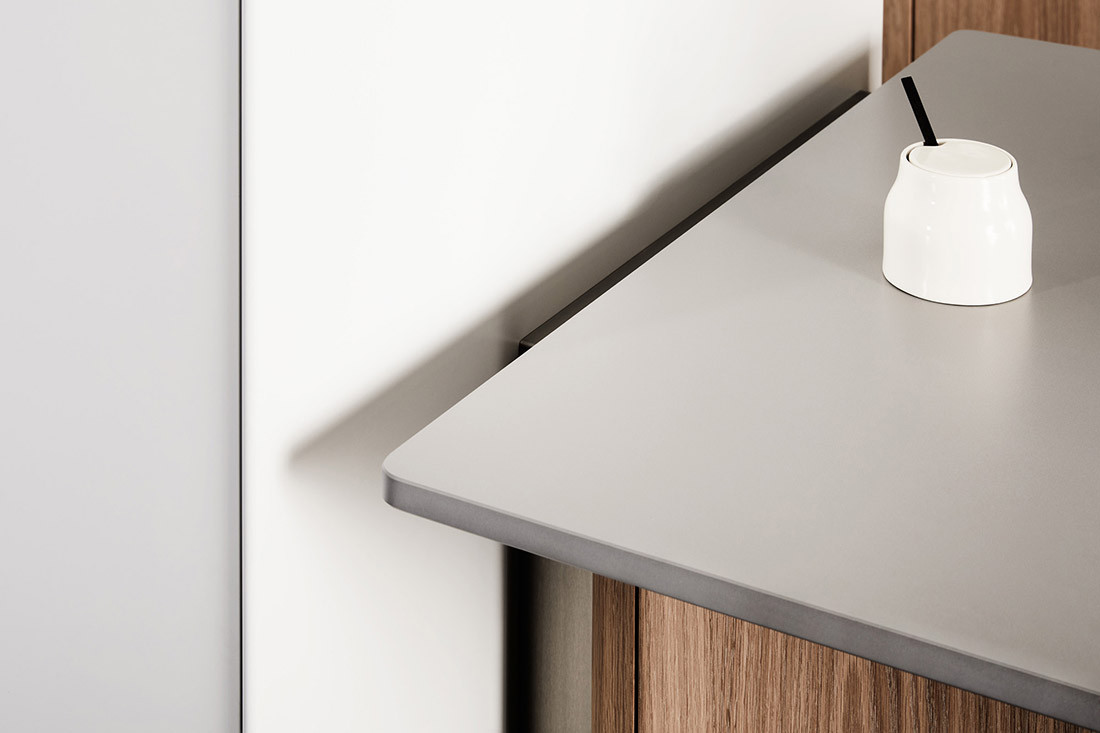 As a handcrafted Kitchen System, Tableau is ideal for terraces, apartments, and residential or multi-residential interiors because of its versatility.
Cantilever
cantileverinteriors.com

DesignOffice
designoffice.com.au

Tags: cantilever, Cantilever Interiors, Charlie Wilde, Design Kitchen, Design Office, hardware, Interior Design, kitchen, Kitchen System, Residential Architecture, Residential design, Tableau, Thida Sachathep, Travis Dean
---