From Melbourne to the rest of Australia, Tait has been designing and producing world-class outdoor furniture for over 25 years – and with the launch of this new flagship in the brand's homebase of Melbourne, things are looking brighter than ever.
Designed in collaboration with Damien Mulvihill and Mark Simpson of DesignOffice, the flagship store blurs the lines between retail store, and lived experience.
"This is an exciting time for Tait – it's our first major flagship store, designed to showcase our entire range of products and bring our ethos of 'A Life Outside' into full, living colour," says Tait Creative Director Susan Tait.
The space, which previously saw life as a major bank, has undergone an ambitious 'inside out' procedure that saw Tait and DesignOffice strip the building back to its bare essentials and use the raw, unrefined base to build a spacious, airy, light-filled space.
Living 'A Life Outside'
In bringing Tait's philosophy of outdoor living to the indoors, DesignOffice has addressed the mood of the space with a series of unique-to-the-space design interventions,
"How do you make an indoor showroom feel as external as possible?" asked DesignOffice's Damien Mulvihill in approaching the design "We wanted to avoid the standard clichés and evoke the emotion of being outdoors with light and greenery, as well as materiality and topography"
New paved grey display windows have been added to the west-facing street front, set against lush greenery strategically hung to filter a dappled filigree of leafy shadows and light into the space.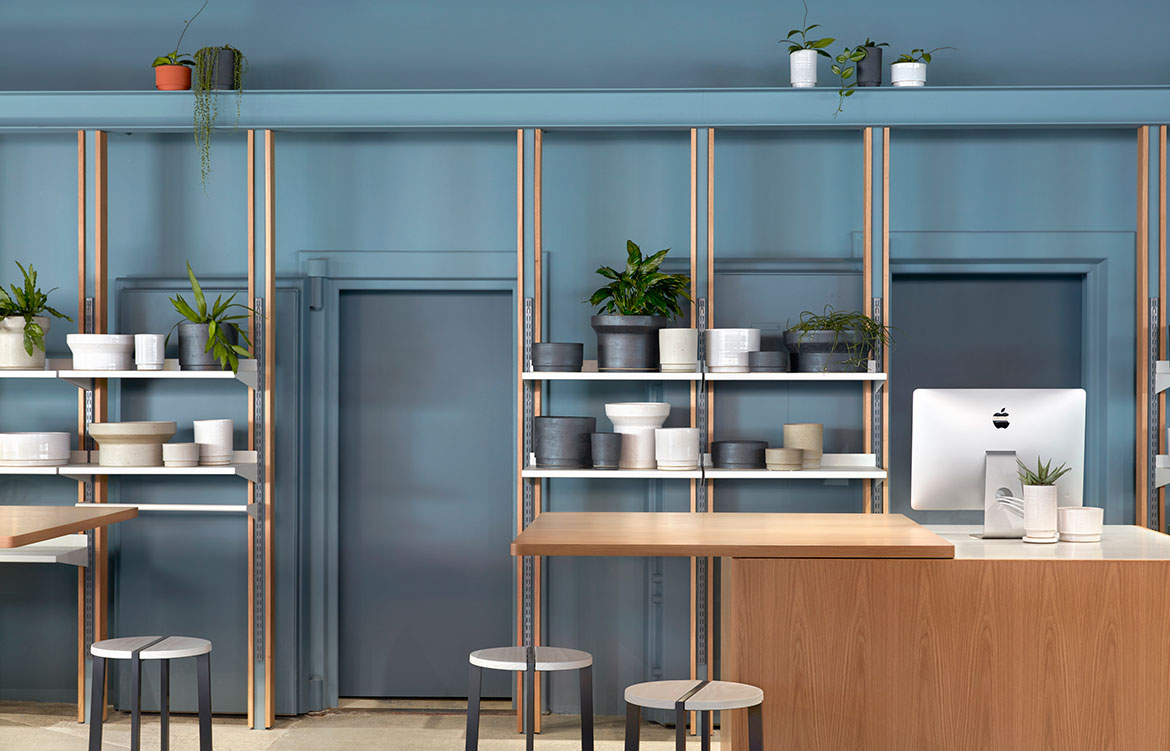 A series of architectural insertions are used to recall the outdoors – a hanging pergola structure serves as both a zoning tool for display of furniture and accessories, and references classic outdoor Australiana.
Custom-made metal fixtures throughout echo the quality and detailing of Tait's outdoor furniture and reveal Tait Managing Director and metal craftsman, Gordon Tait's, passion for metal working. "Everything from the shelving through to the display rails has been designed and made in our Melbourne factory to reflect DesignOffice's vision for the space and give the Tait shop-fit a unique point of difference," said Gordon.
Tait
madebytait.com.au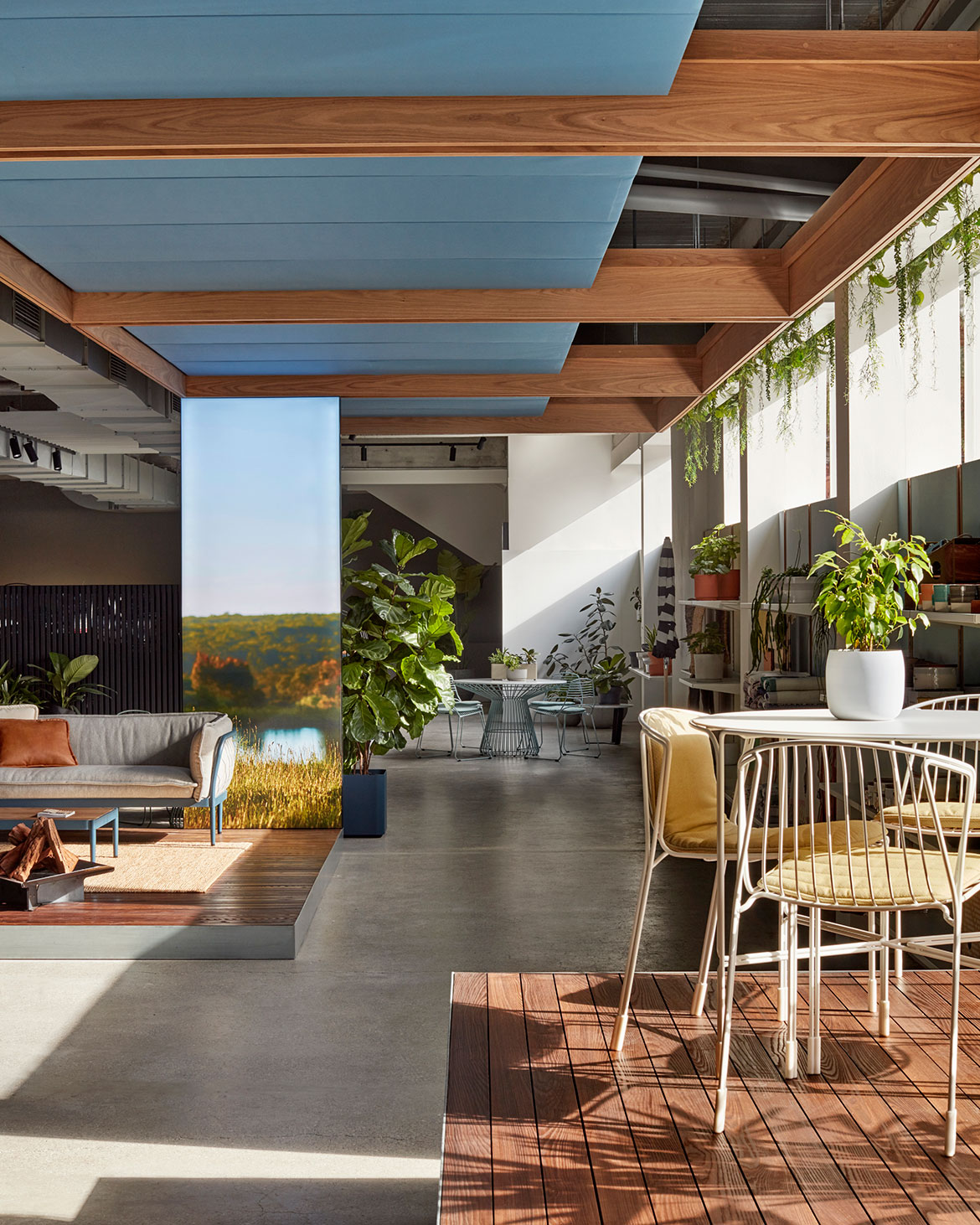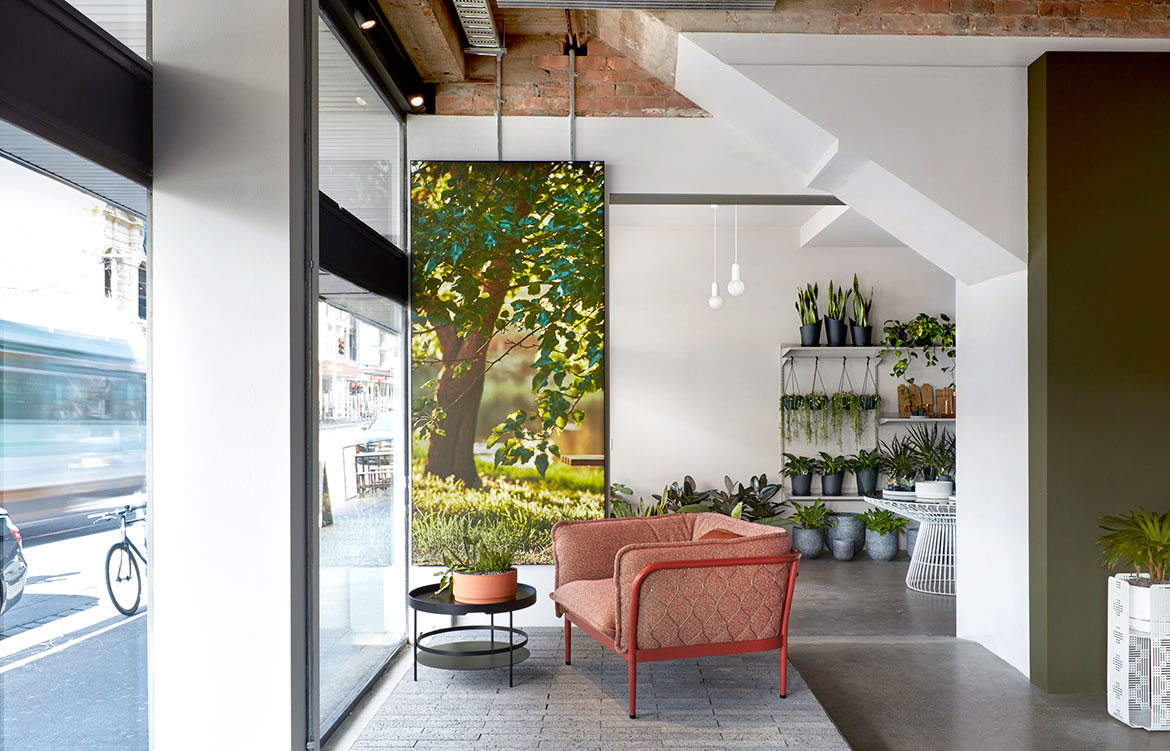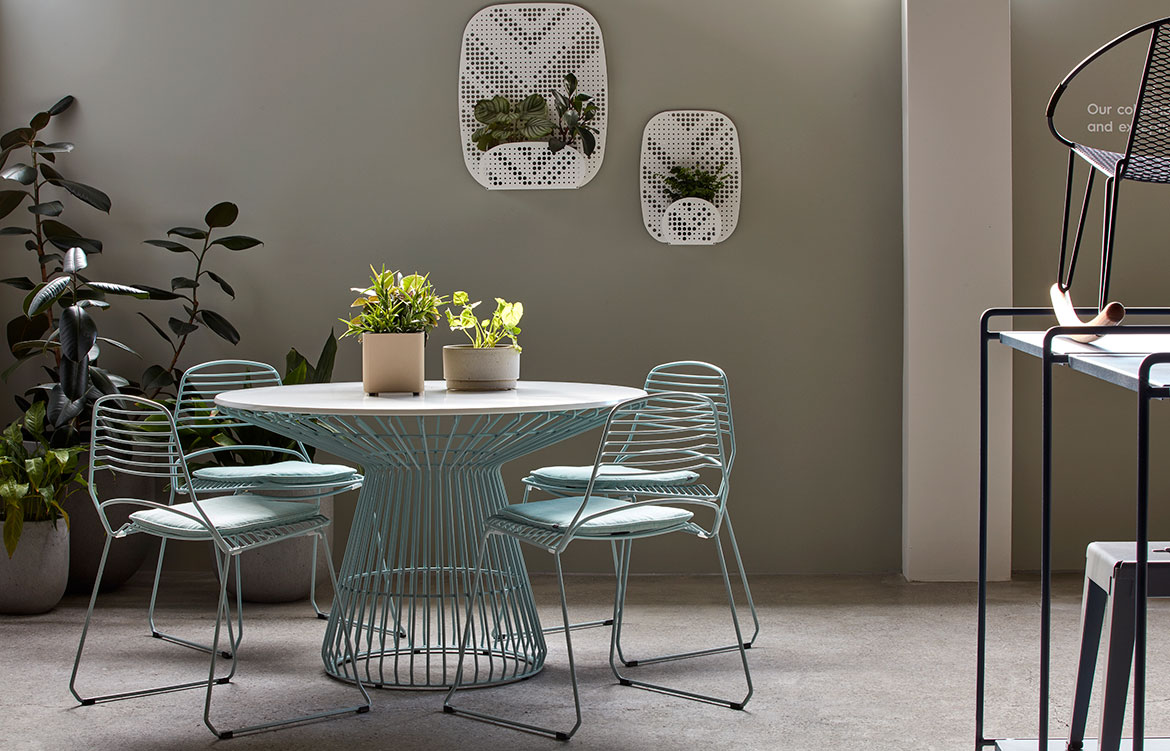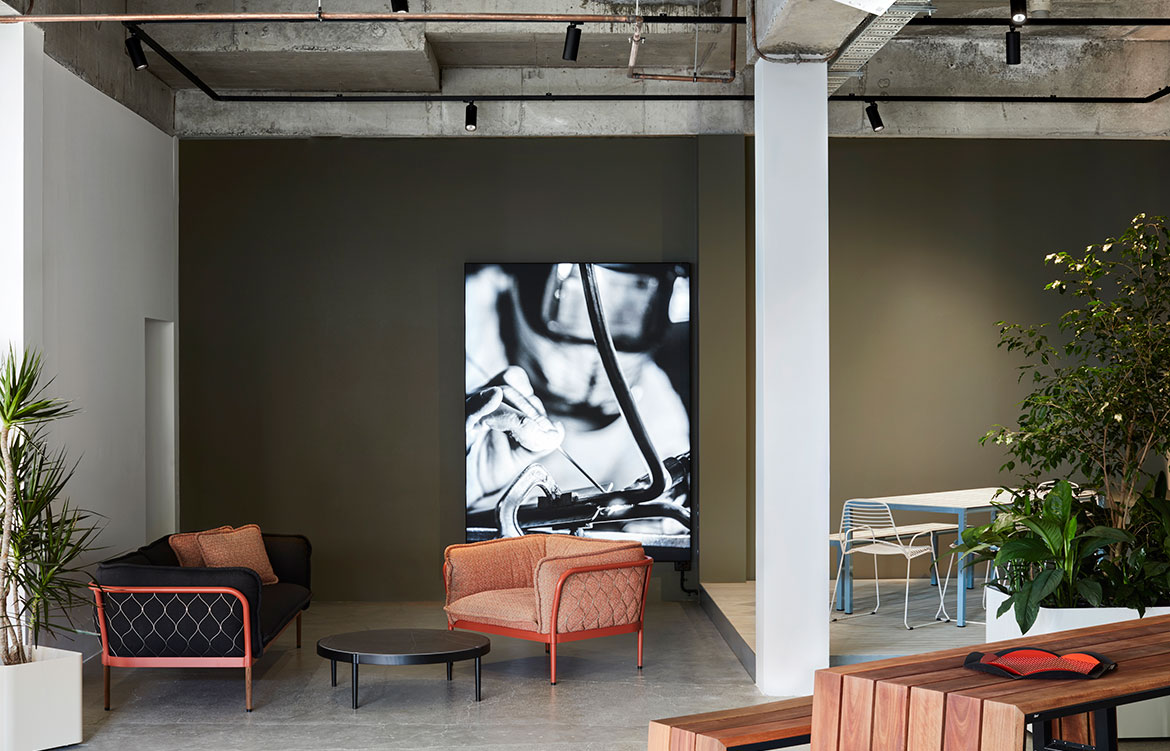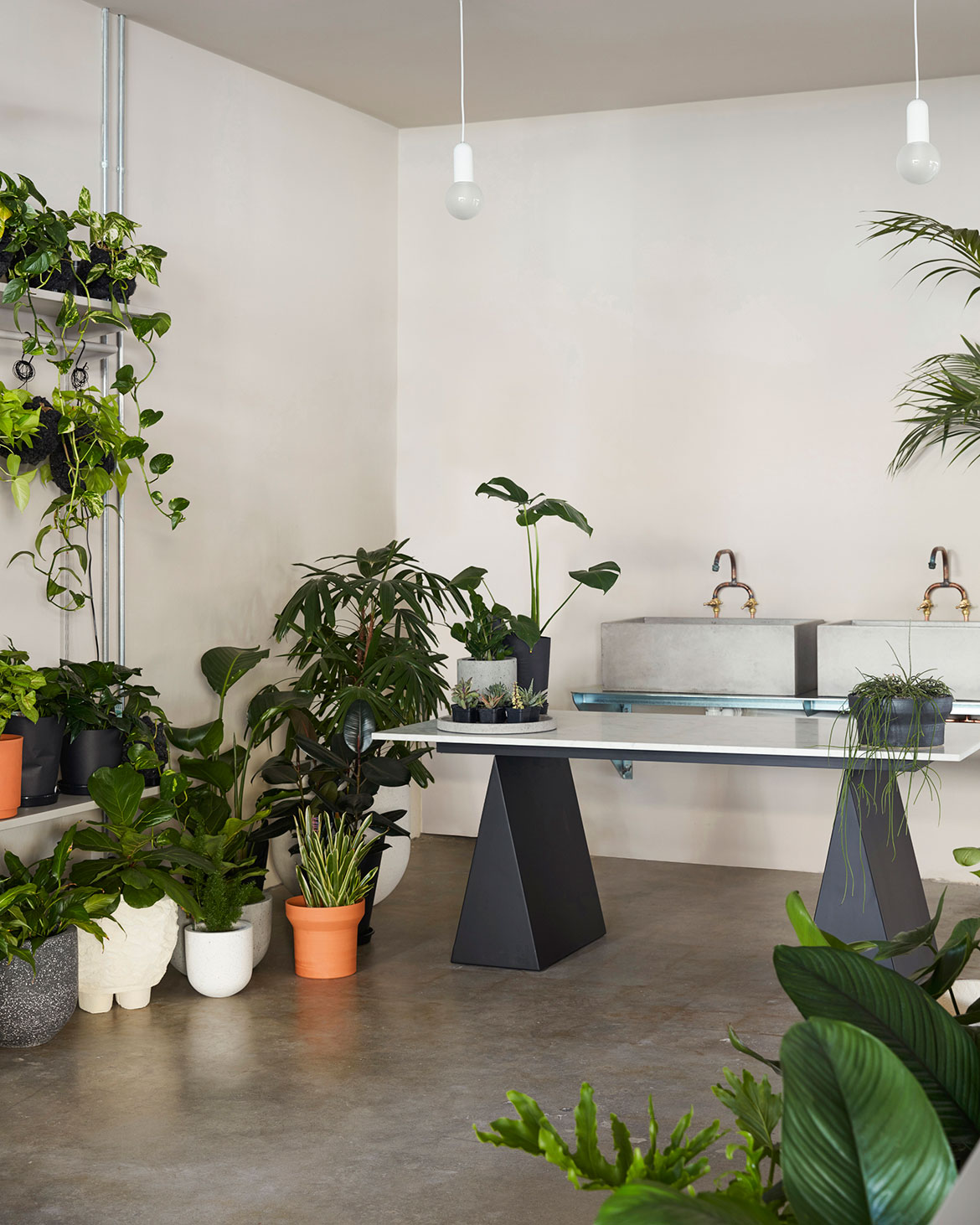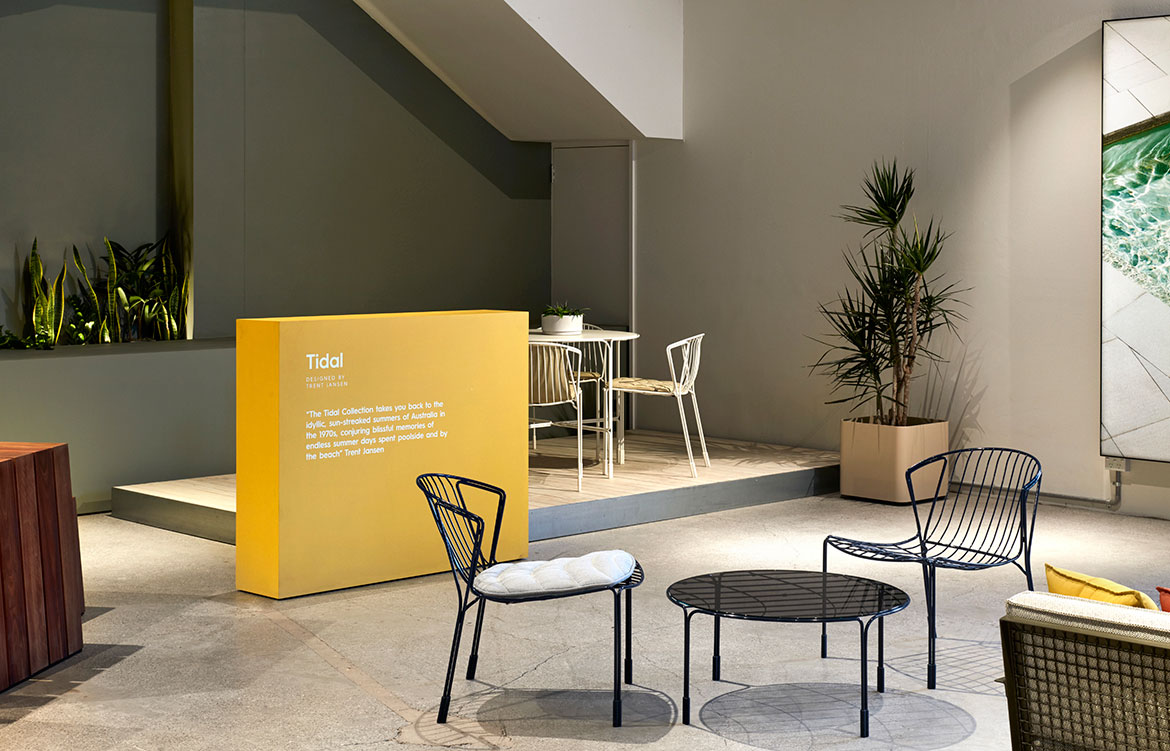 Tags: Designer Furniture, tait
---