Ever embroiled in the world of luxury wellness, Technogym stands as an avant-garde powerhouse fuelled by the unexpected and uncharted.
Channelling inspiration from surprising places, like the audacious automotive industry, their hunger for progress never settles. Just as high-performance cars navigate the fine edge between engineering prowess and design allure, Technogym crafts an intricate fusion of technology and wellness. Technogym's virtuosity takes centre stage in The Personal Line collection – born from the creative collaboration with celebrated Italian designer, Antonio Citterio.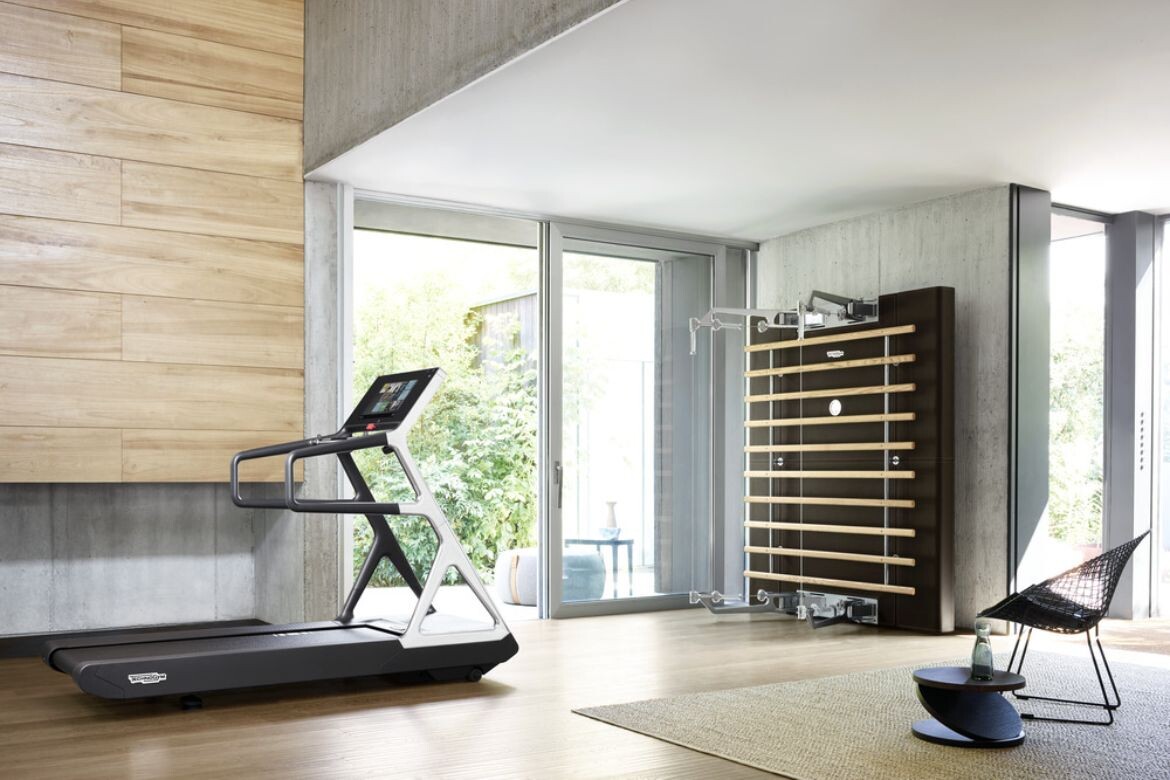 "Antonio is very, very precise," says Cristian Brugnoli, Head of Design and Architecture at Technogym. "When he works on a project from the beginning until the end, everything works so precisely. In the end, the Personal Line is something that fits perfectly in every single environment. It looks like a sculpture."
Citterio's meticulous attention to detail and tireless pursuit of perfection pairs harmoniously with the design ethos of Nerio Alessandri, Technogym's founder and CEO.
"Nerio always wants to improve everything, find ways to do things better, which is part of the process," says Brugnoli. "He will challenge you to make something different. And with Antonio, I'm sure it was the same, you know, challenge, challenge, challenge."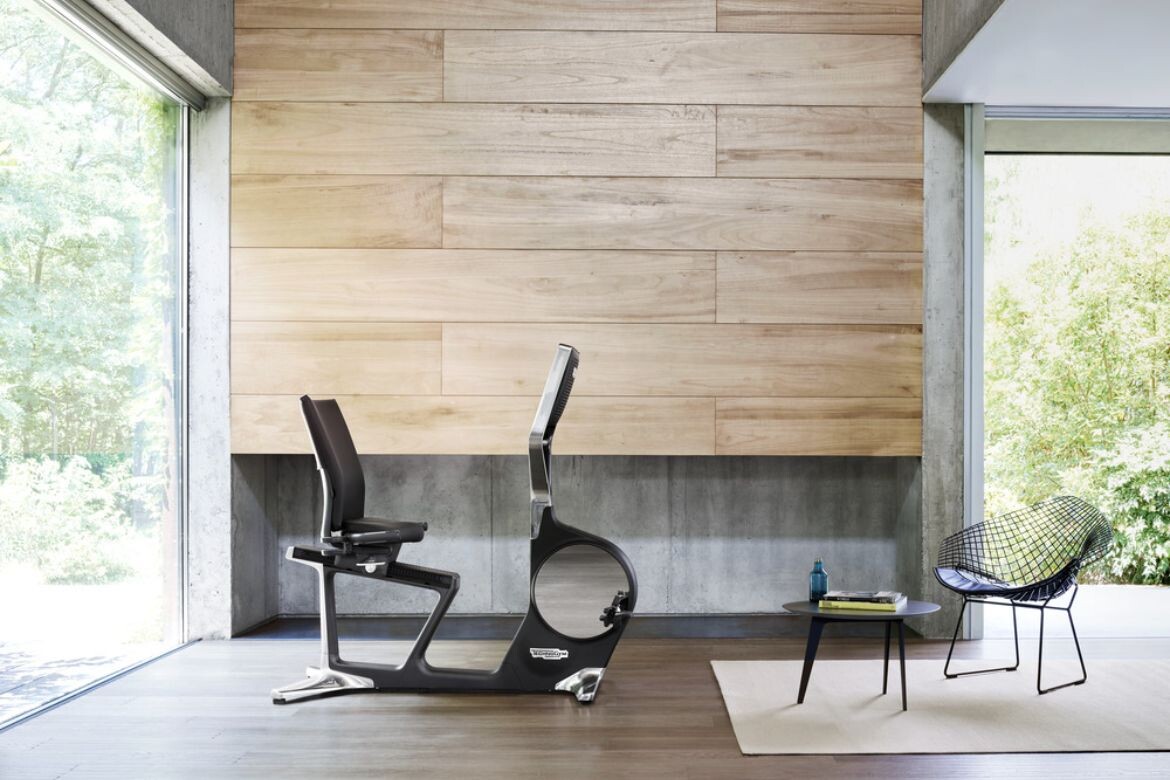 Embracing a palette of premium materials including sleek tempered glass, polished aluminum, steel, and soft-touch plastic, each element within the collection boasts an individualistic and cutting-edge aesthetic. This dynamic amalgamation of materials serves as a testament to Technogym's unwavering commitment to crafting not only fitness equipment but sculptural pieces that integrate seamlessly into modern lifestyles.
Brugnoli explains, "The Personal Line is all about elegance. The mirror finish is fantastic mixed with the black, and it can really fit almost anywhere."
At the heart of The Personal Line lies in its revolutionary Live Console, an intuitive digital interface that transforms everyday workouts into interactive experiences. This curated series features some of Technogym's most iconic pieces such as the Treadmill, Bike, Recline, Elliptical, Kinesis and Power Station. In shining recognition of the diversity of individual's wellness needs, The Personal Line empowers users to tailor their fitness journey to their own goals and health requirements.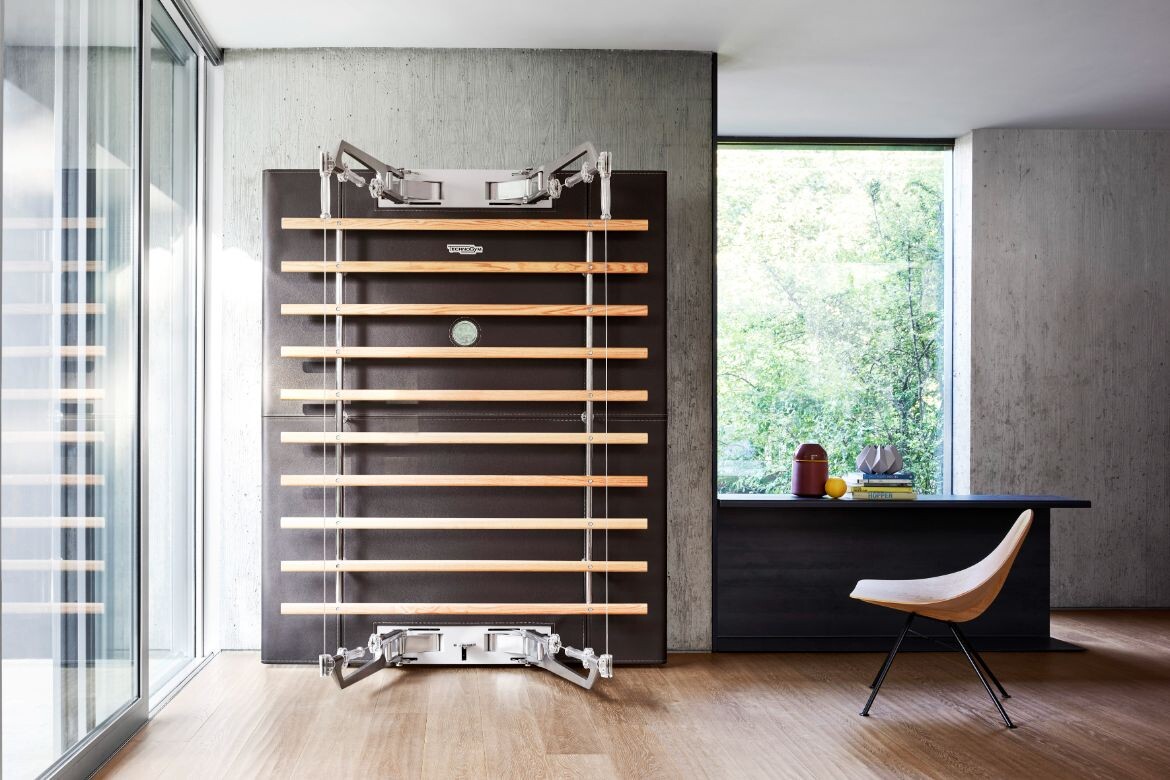 This commitment to individuality extends beyond functionality alone. Technogym's in-house interior design specialists guide individuals in creating wellness spaces that reflect their needs, offering personalised solutions that harmonize with their lifestyle.
Through a synergy of biomechanics and artistry, this collection embodies Technogym's commitment to personalisation at every level. In this era of transformative luxury wellness, Technogym stands at the forefront, elevating well-being into a personalised journey where design and technology converge.
Technogym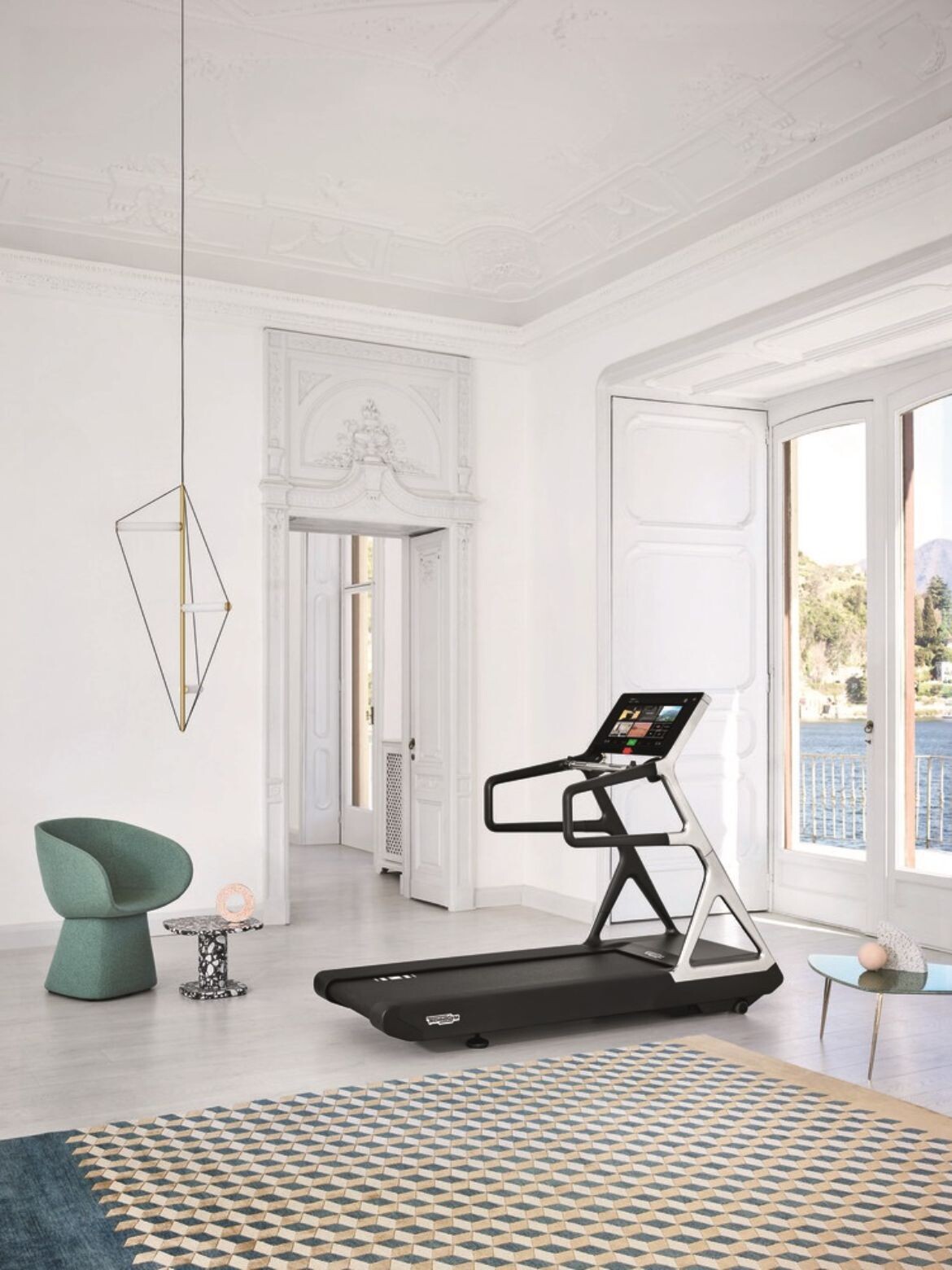 ---