A new year heralds a new season of style guides and trends to look out for; where we have new possibilities to recreate and reimagine everything from shoes to spaces. After spending so much of the last year inside, it's our residences that are crying out for attention, where the extra usage that comes with living and working at home have them primed and ready for a bit of extra TLC.
First on our list, the bathroom. For those of us who locked down with housemates, partners, friends or family, a trip to the bathroom was often a moment of solace. Behind the locked bathroom door, you were free to unwind and relax, where steaming showers or 10-step skin care routines were the closest we could get to a vacation.
This year, it's time to return the love, setting up your bathroom for a new year of relaxation rituals. To help provide a spark of inspiration, we've put together out top trends for 2021, with go-to products that will help you achieve each look. For these, we've looked to Caroma, who's unparalleled range of bathroom products and fittings position them as our go-to for simple, beautiful and innovative bathroom spaces.
Top Bathroom Trends of 2021
The return of terracotta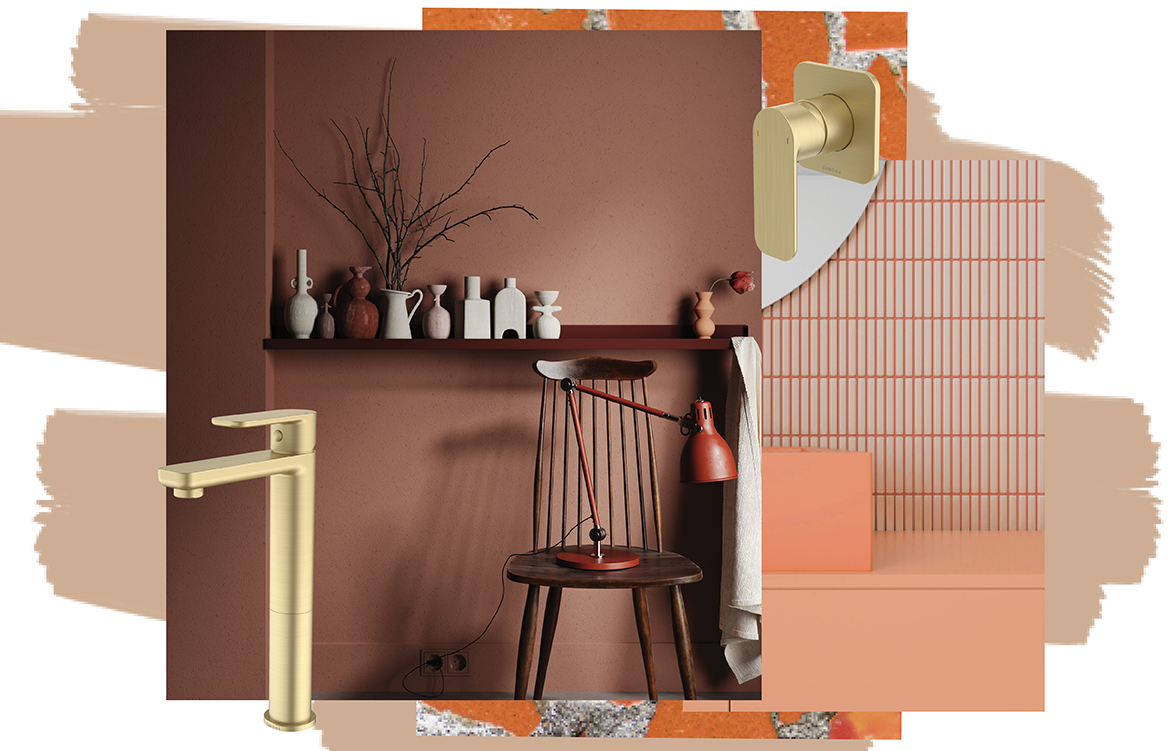 Inspired by the Italian farmhouse aesthetic that swept through 2020, terracotta is back in a big way. But forget the rusty red tiles you used to know, these variations are smaller and more varied, set off by blocks of white and touches of brass. A perfect solution to those long-forgotten European summer holidays, adding a touch of terracotta offers a richness in colour and texture that will immediately transform any bathroom space.
But what to pair these statement tiles with? Forget the urge to balance a feature with quieter, more subtle pieces. Match the tonality of those burnt hues with finishes in brass, which will draw on the colourscape of the farmhouse aesthetic while also elevating the space into something inherently chic.
Match yours with the Caroma fixtures such as the Luna Tower Basin Mixer in Brushed Brass and the Luna Shower Mixer in Brushed Brass.
The outdoor experience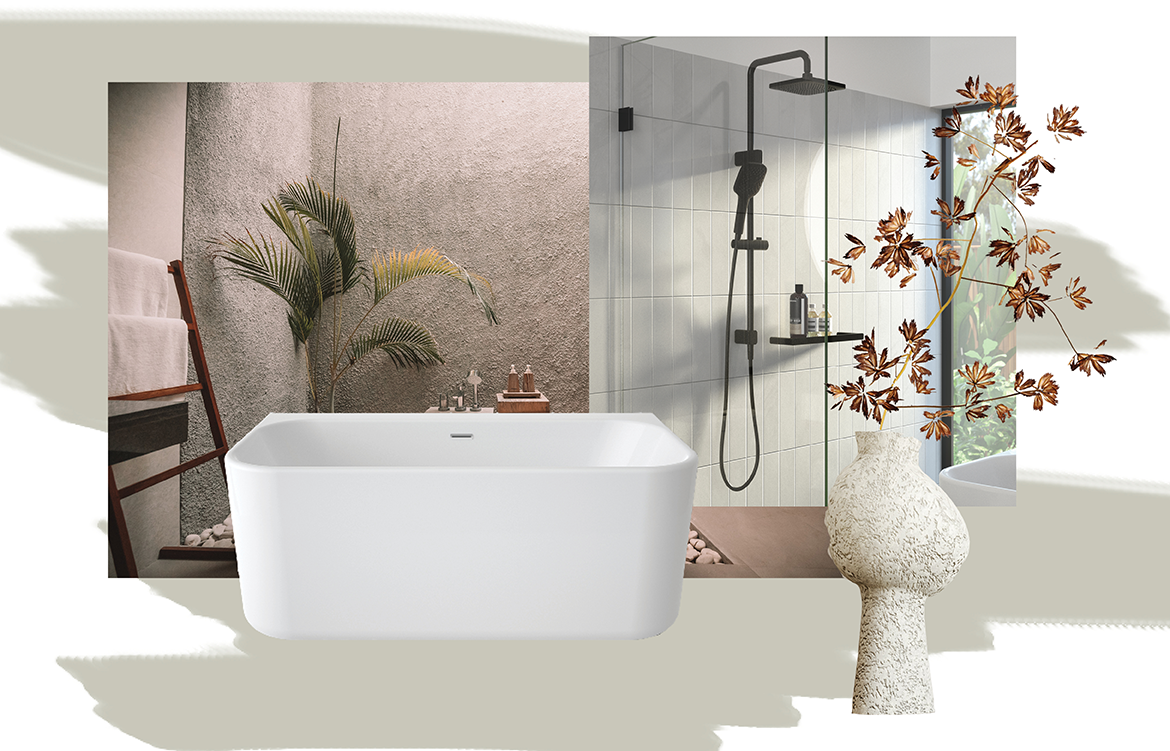 Create a true sanctuary experience by infusing your bathroom with the spirit of the outdoors. Opt for natural stone textures, inset pebble tiles and finish the look with large humidity-loving plants who will thrive in a bathroom environment and help keep the air purified.
Bring a rainshower indoors with Caroma's Luna Multifunction Rail Shower with Overhead and immerse yourself in your own personal waterfall, the perfect way to relax and unwind.
Powder rooms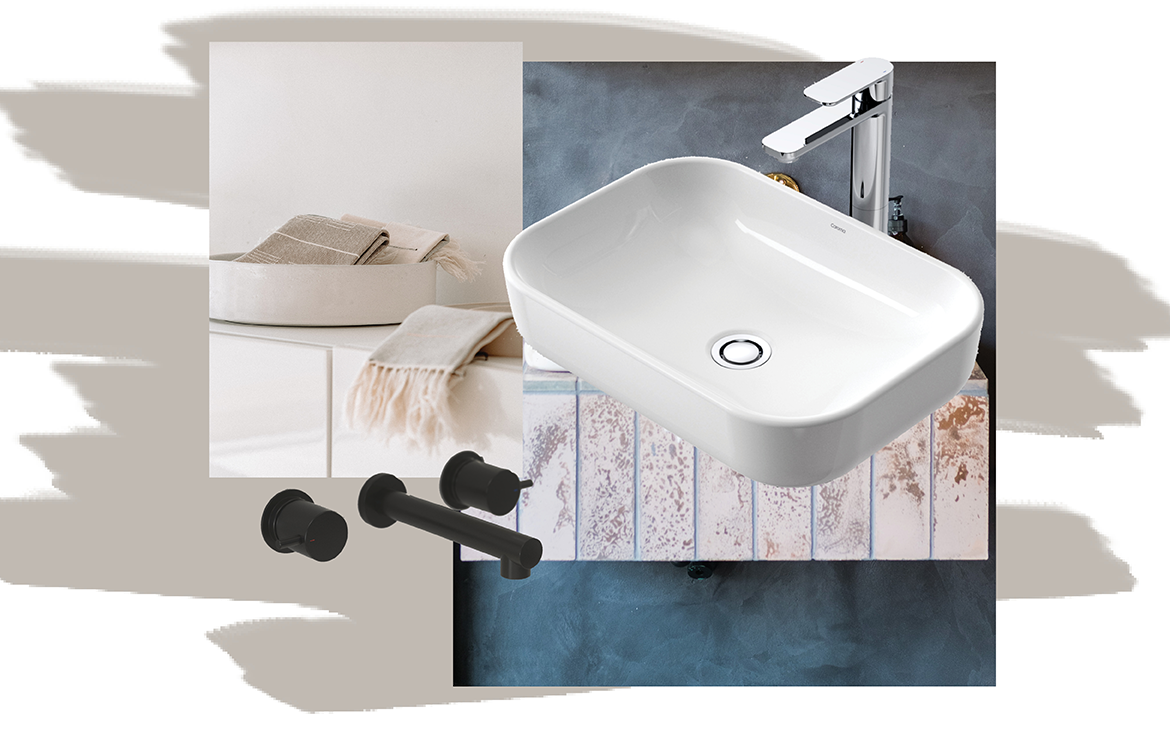 In powder rooms, or smaller bathrooms, each square centimetre of space represents valuable real estate. Vanity units offer a space-saving solution that provides much needed room for storing toiletries, linen and bathroom supplies. In 2021, we are already seeing the next iteration of vanity units, where above-counter sinks provide all the design finesse without compromising on valuable space.
From sleek curved basins, to statement rock sinks, this trend is an easy and cost-effective way to refresh a bathroom space, where a simple vanity unit can be dressed up to suit any design.
For our pick, we can't go past Caroma's Luna Above Counter Basin
Textured tiles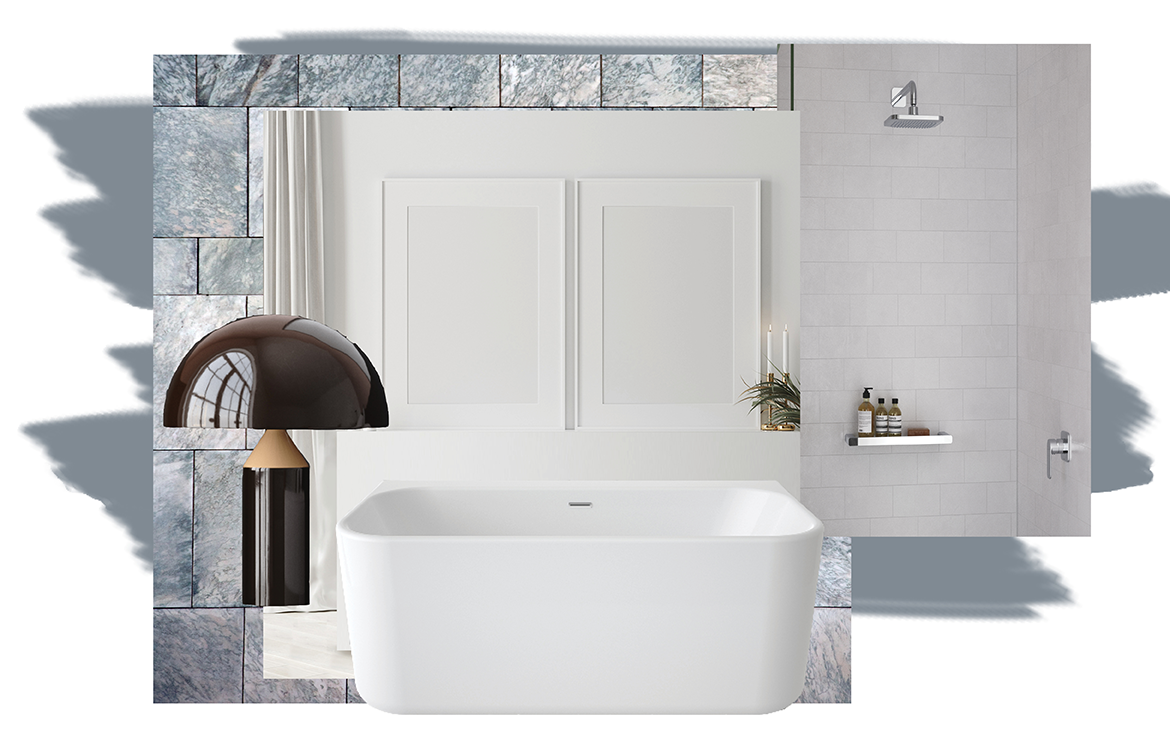 While we've been loving subway tiles right through the last decade, their latest iteration has us even more obsessed. Swap out the sleek polished look for uncoated, textured pieces, where each tile is slightly different form the last. Go minimalist by opting for horizontal white tiles and matching grout, or mix it up with the colours, textures and laying patterns that tie in to your design mantra.
With this trend, juxtaposition is key, where the materiality and tactility of the tiles should be paired with smooth finishes to ensure the space doesn't become visually chaotic. Go for the full spa experience and set off your tiles with Caroma's Back to Wall Bath 1400 from the Luna collection where a soft, curved shape will create a beautiful interplay of textures.
Go Beyond the Trends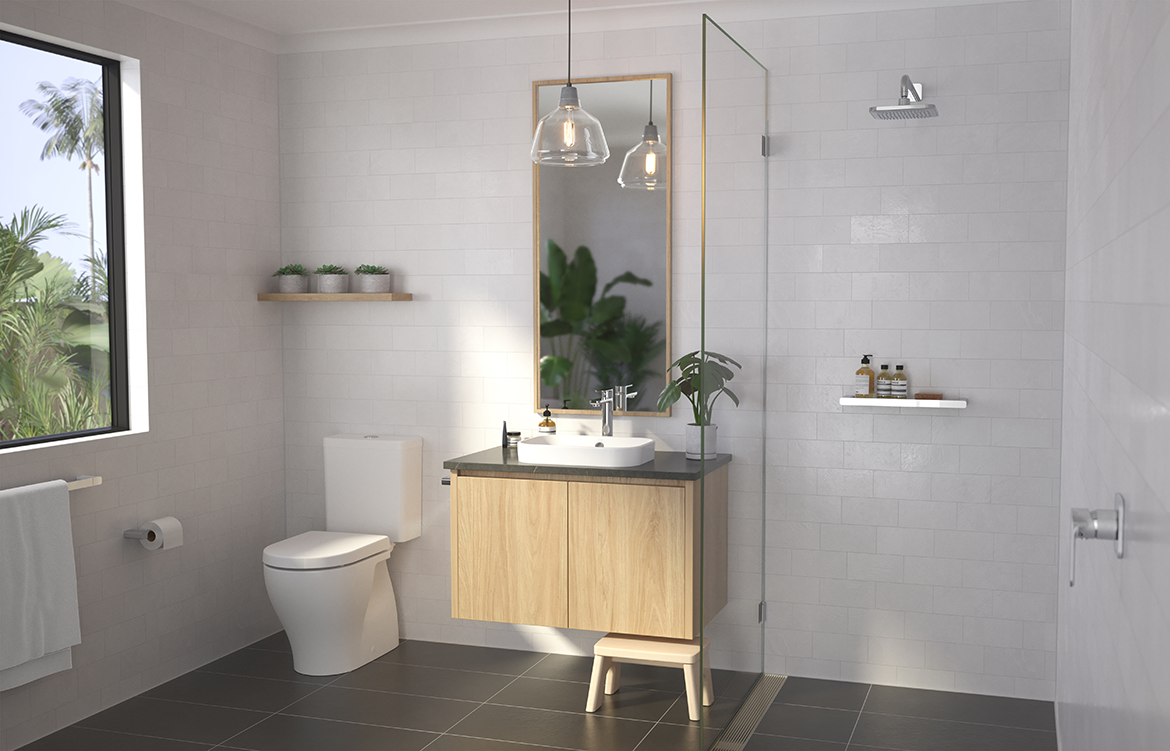 Just like beauty isn't only skin deep, it would be a mistake to approach a bathroom re-design as something that ends at a new colour scheme or the latest design trend. Product selection should be informed by quality and performance, as well as how it fits in your overall aesthetic. With Caroma, form and function work in tandem to create bathroom solutions that are without compromise.
---