So instead of continuing her long adventure of finding one, she decided to create a collection of her own.
SIDES by Kathy Arnold is the by-product of her experience in interior design, illustration and a deep love for all things technical. While her professional career in interiors has developed over the years, she has always experimented with product design, creating custom-made pieces for friends and family. As time has gone on, Kathy's skillset and love for product design has strengthened. It has led to an evolving identity through every customised piece, and last year, SIDES was born.
"Years ago, the search for side tables ignited a small conversation with myself that I should call my business 'SIDES,' as a fun idea," expresses Kathy. "Then it started to develop into something bigger – a piece of me that I discovered after a long time being in this industry and a hidden creative passion that I've grown a deep love for."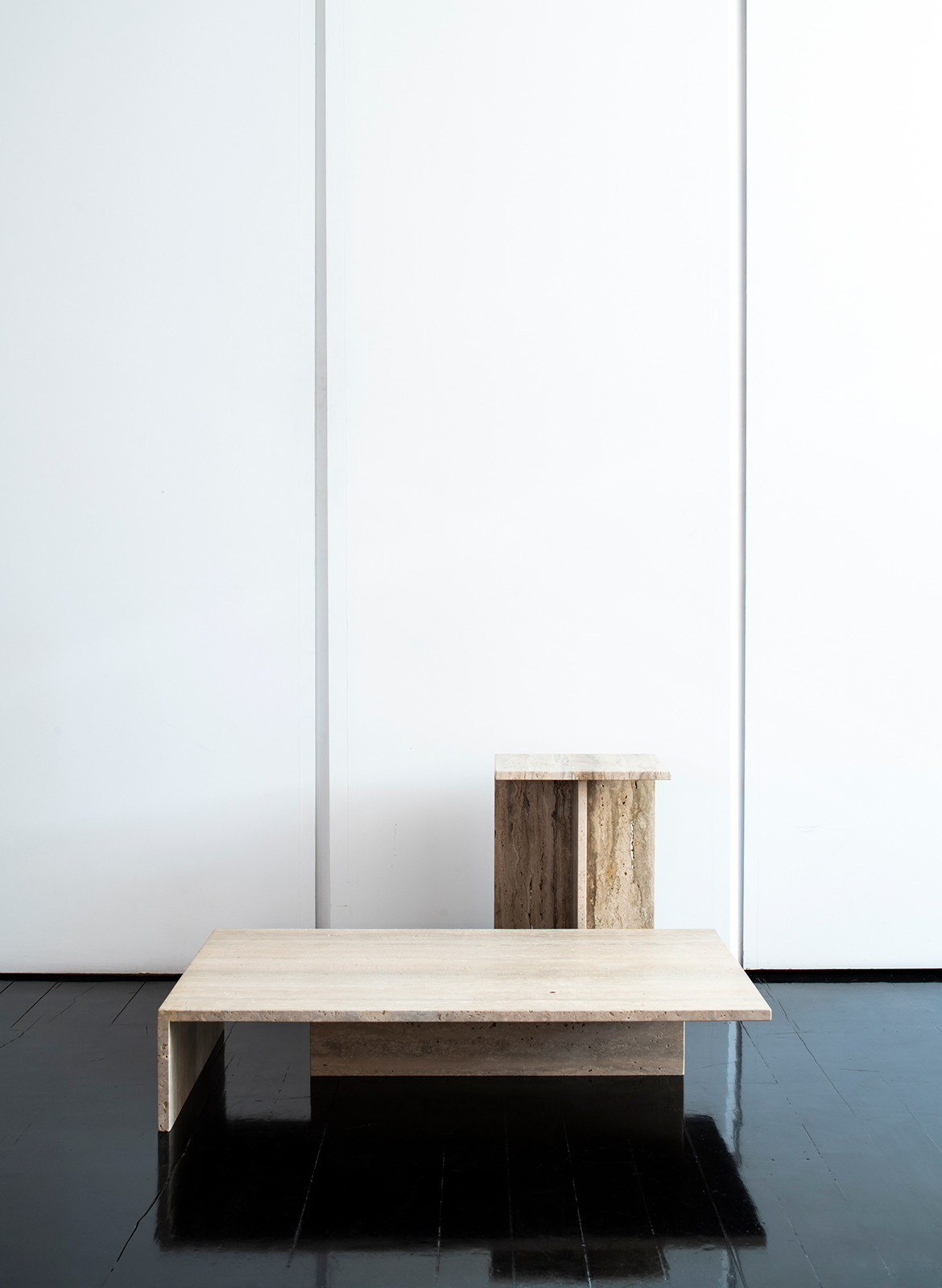 The SIDES design philosophy is based on purity and design longevity. Built on the foundations of high-quality craftsmanship and timeless materiality, SIDES products are designed to go with you on every step of your journey; handed down through generations, and always finding a home. Manufactured predominantly from material offcuts, Kathy finds a new life for every piece in each product she designs. Produced by local artisans in Sydney, her vision for SIDES is to not only be recognised for its distinct style, but for exemplary craft and responsible use of materials.
For the first edition, Kathy has released SIDES: The Stone Edit. Inspired by the inherent purity of Italian stone, this collection showcases a range of side tables in a geometric play of shapes, heights and sizes all custom-built in Statuario, Carrara, Marquina and Travertine stone. The Stone Edit range is made to let the inherent nature of the material itself shine, making each piece unique – no two tables will ever be the same.
These pieces have been meticulously designed in a variety of heights, allowing you to decide whether they should stand alone as a statement piece or be nestled together in a combination of tables.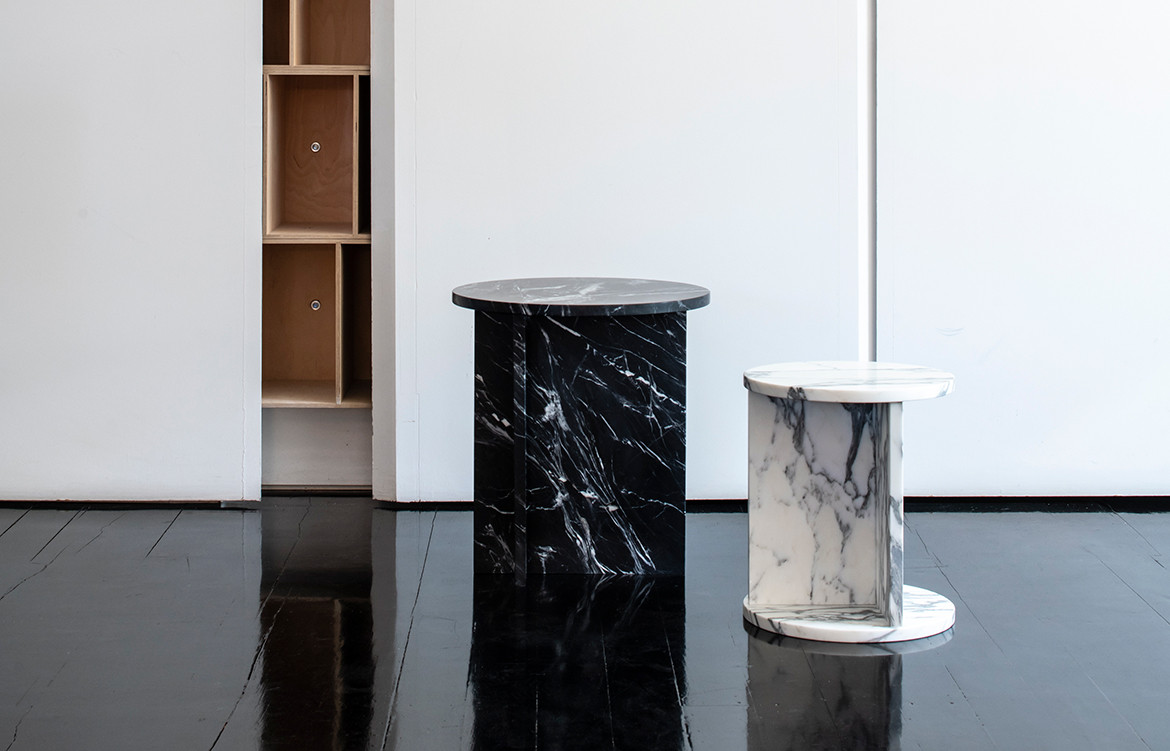 "I have always had an appreciation for low-height pieces of furniture," Kathy adds. "They're quite sophisticated and exude this sense of relaxation to them when you're sitting down and can easily reach over to the table. It's not overwhelming to the pieces around it but stands out on its own as well."
"I have designed the taller pieces slightly higher than the usual side table height. It gives them a point of conversation, its own identity and directs your eye to the table. It can stand on its own as an art piece or a functioning side table."
After endless experimentation with oval, triangle and rectangle structures, Kathy found herself captivated with the combination of different geometries within the same piece of material. The tables feature a surface profile that leans more on the round, organic nature, which is contrasted by the strong linearity of its feet.
For Kathy, she believes that the single material throughout creates a cohesive story between each point of the table, while showcasing the robust versatility of the Italian stone.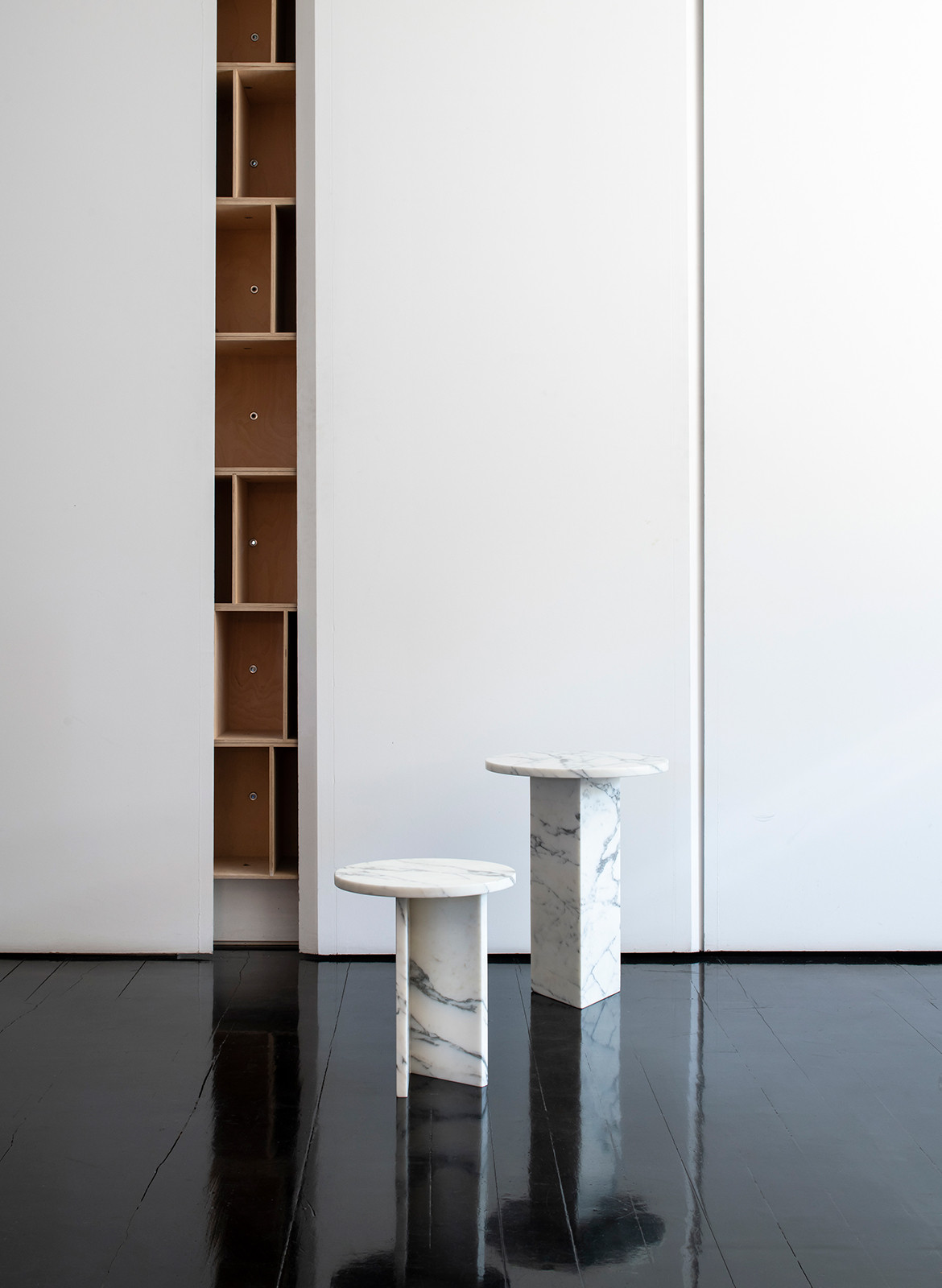 "I want people to see this simple form and feel comfortable. SIDES and The Stone Edit is designed to make people want to use these tables for everyday living and for a long, long time," Kathy notes. "With pure geometry, forms and timeless materiality, the table challenges the idea of always having something new. People can respect where the material comes from and the love, passion and craft that has been instilled into every table."
The Stone Edit is available now directly through SIDES. Custom orders are available upon request.
Photography by Nicole England
SIDES
sides-sides.com
We think you might like these modern furniture pieces by acp atelier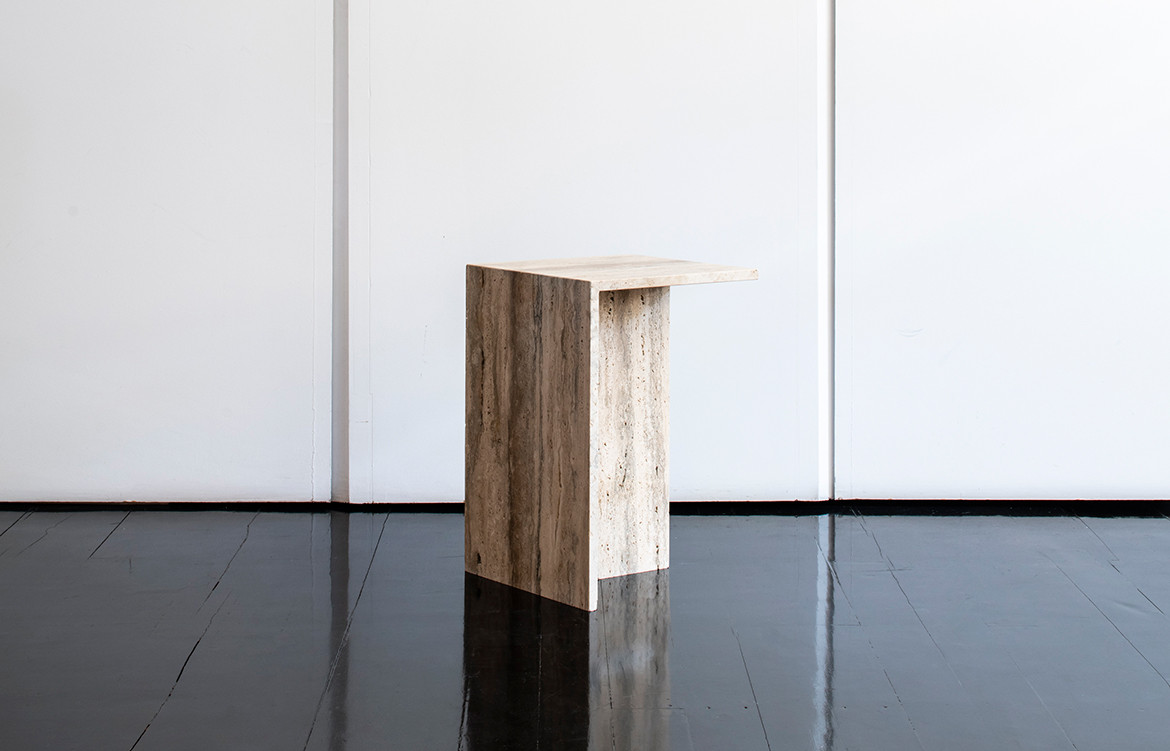 Tags: accessories, australian design, furniture design, Italian Stone, Kathy Arnold, Residential design, side tables, SIDES, stone, Textures
---